Nidelva River and Bakklandet Quarter, Trondheim
The Old bridge overlooks the Nidelva estuary and the Bakke Bru bridge. A cargo port was located behind the bridge until the 80s of the last century, and now there is a Parking lot for yachts and boats in its place. The new port, capable of receiving large cargo ships and cruise liners, is built on the sea side.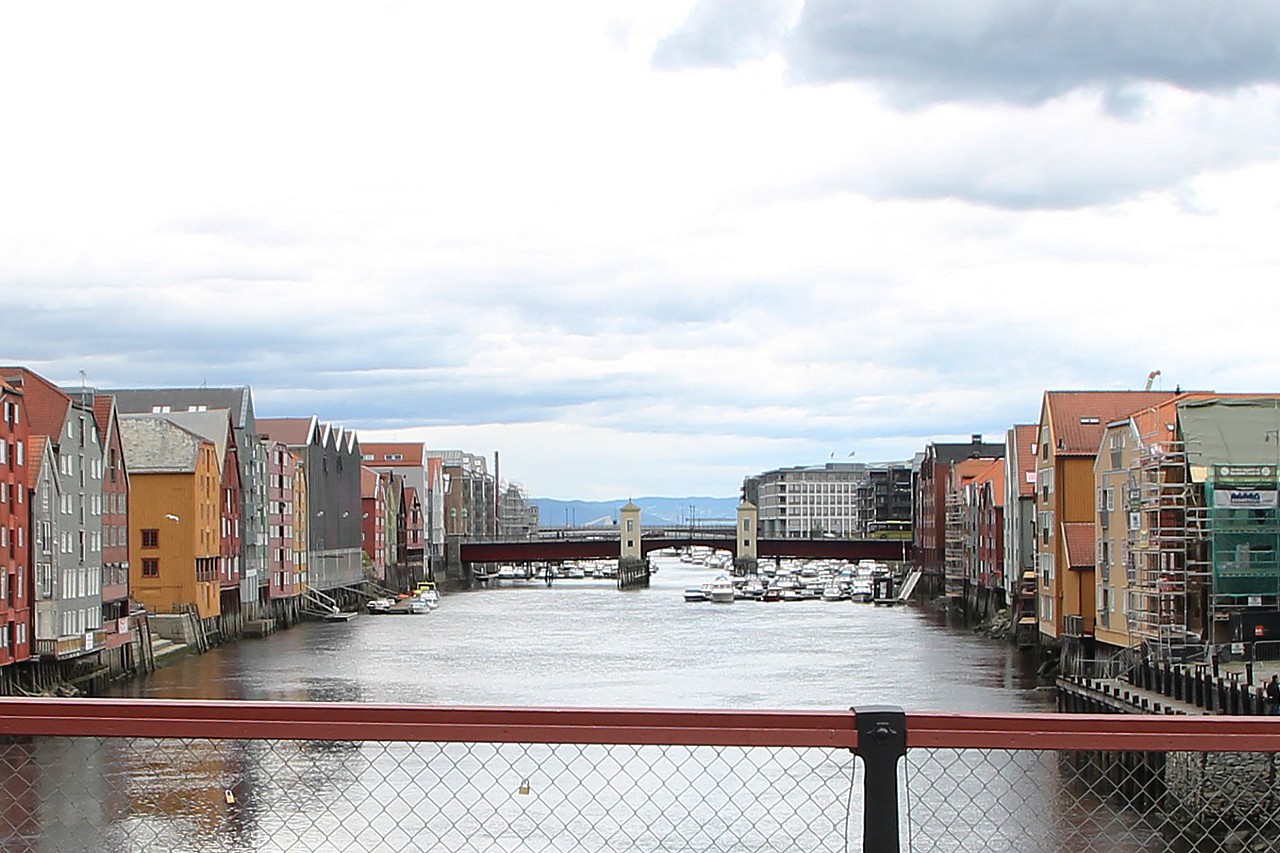 Until the beginning of the 20th century, the Nidelva river itself served as a port, and merchant ships were unloaded on its banks. Port warehouses were built on stilts, ships were moored directly to their walls, and goods were lifted into multi-tiered storage with the help of cargo arrows. In the twentieth century, sea vessels became so large that their draught did not allow them to enter the riverbed, warehouses were emptied and in the 30s were rebuilt for residential buildings.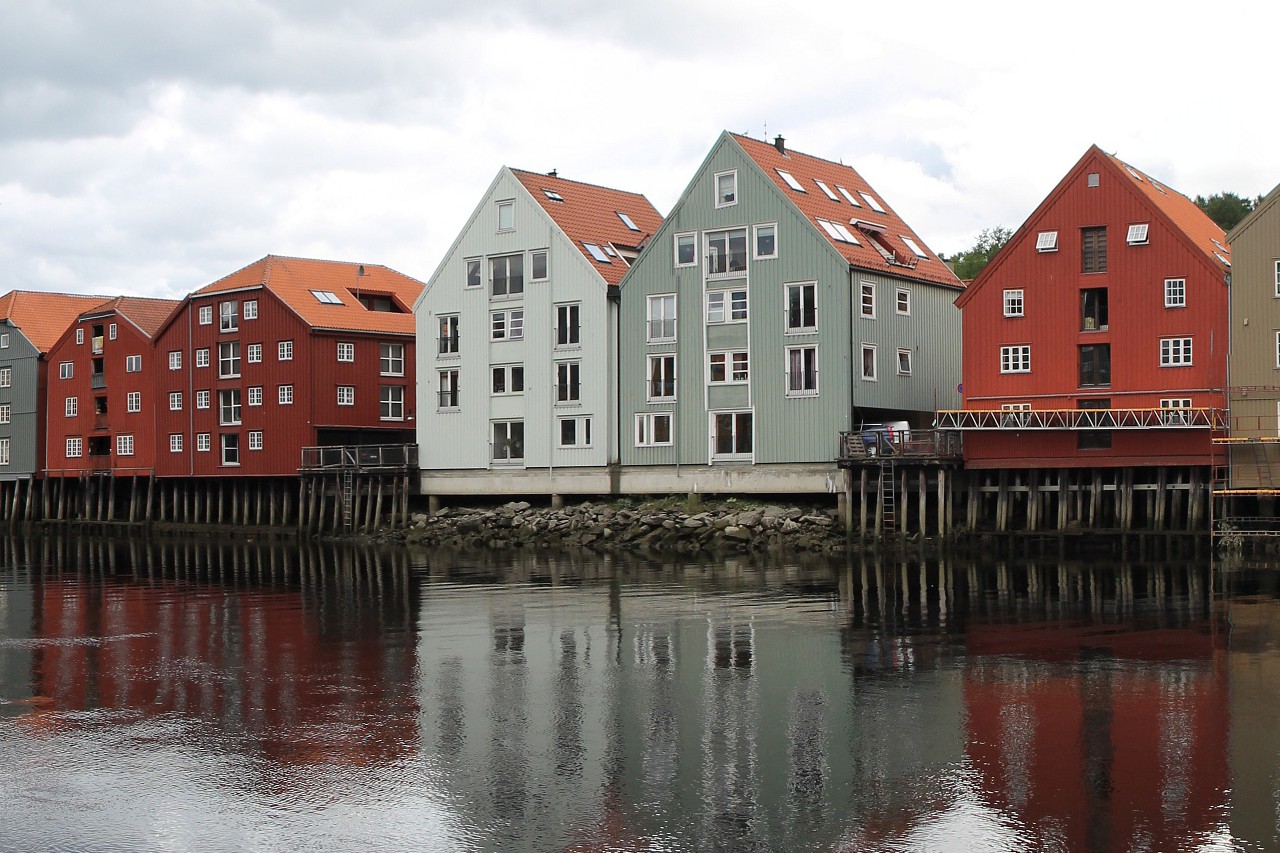 If you look in the other direction, you will see a bend in the river that goes around the Marinen Park. The historical center of the city is actually located on a triangular island, surrounded on two sides by the waters of the nidelva And on the third side by the sea.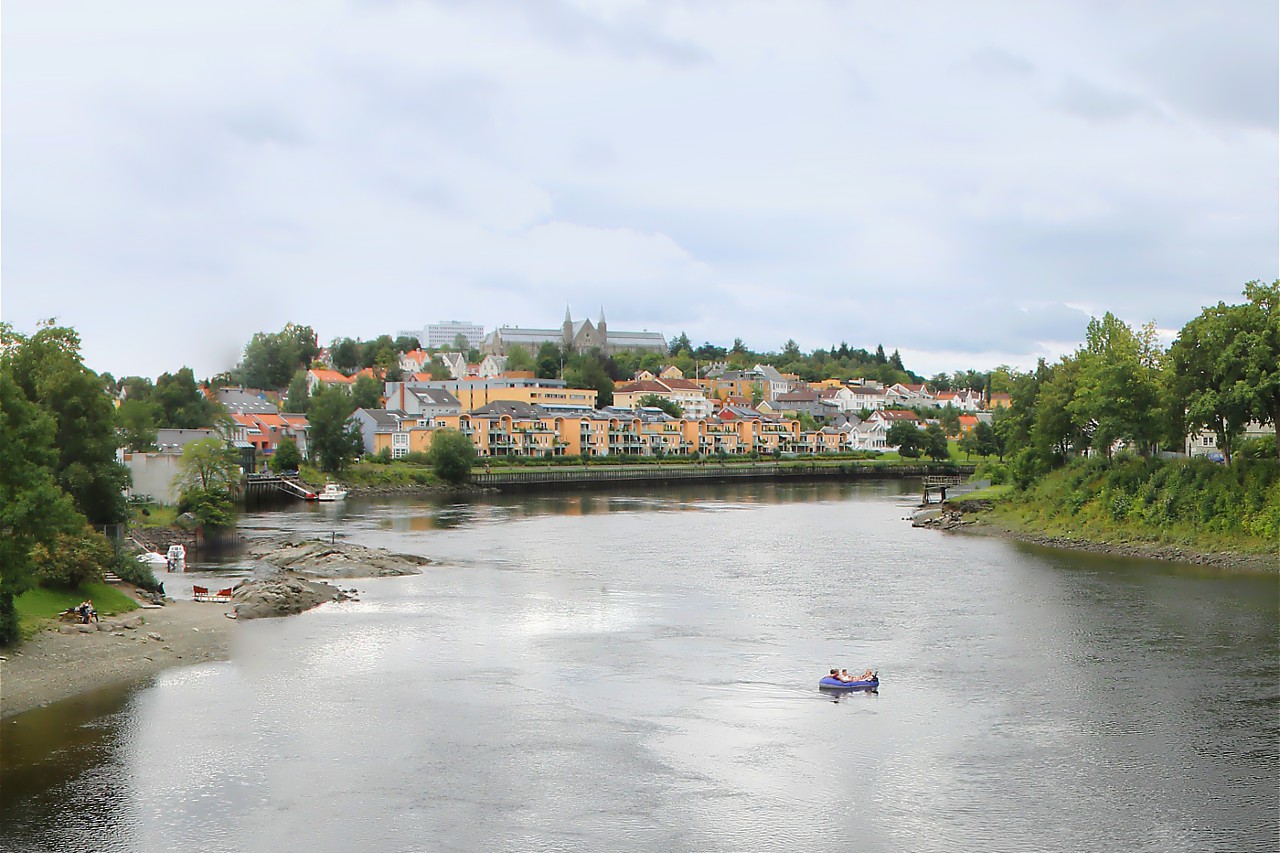 Around a bend in the river, you can see the Gløshaugen district, where the Norwegian Institute of technology (Hovedbygningen) campus is located. The main building, built in 1910, is clearly visible from the Old bridge.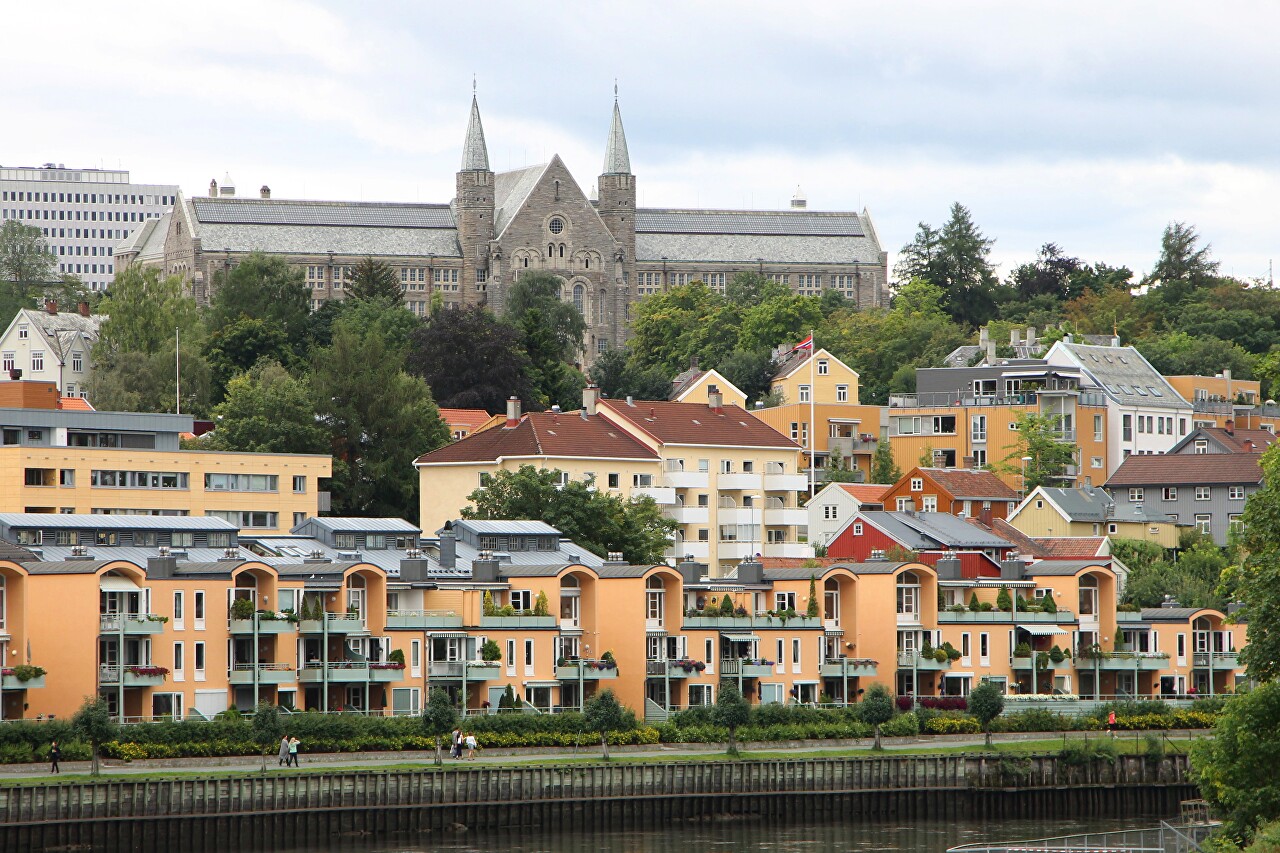 If you cross the Old bridge, you will find yourself in the Bakklandet quarter, where most of the wooden buildings that have been preserved since the 18th century are located. The right Bank of the Nidelva began to be settled in the 17th century, but the area was destroyed during the siege of Trondheim by Swedish troops in 1718. After the war it was rebuilt and has been preserved to this day.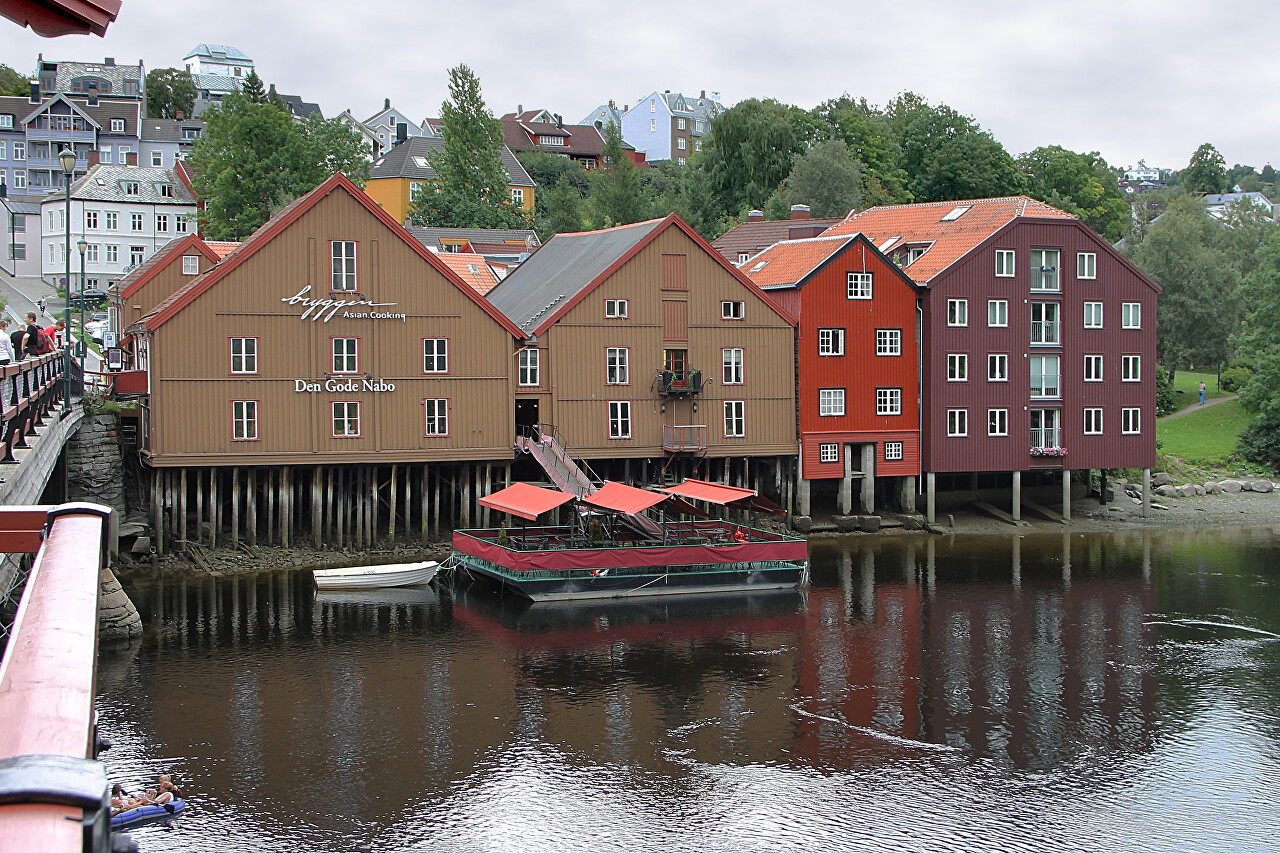 The Bakklandet quarter was home to dockworkers, sailors, and fishermen. Behind the port warehouses are several narrow stone-paved streets with small houses of one or two floors. Now these houses have been restored, they house shops and restaurants, it is a popular place for both tourists and residents of Trondheim.