Røldal Stavkyrkje
The main fame of the town is brought by one of the oldest buildings in Norway, a wooden church Røldal stavkyrkje, built in the thirteenth century. It is one of the eleven surviving wooden frame churches in Norway.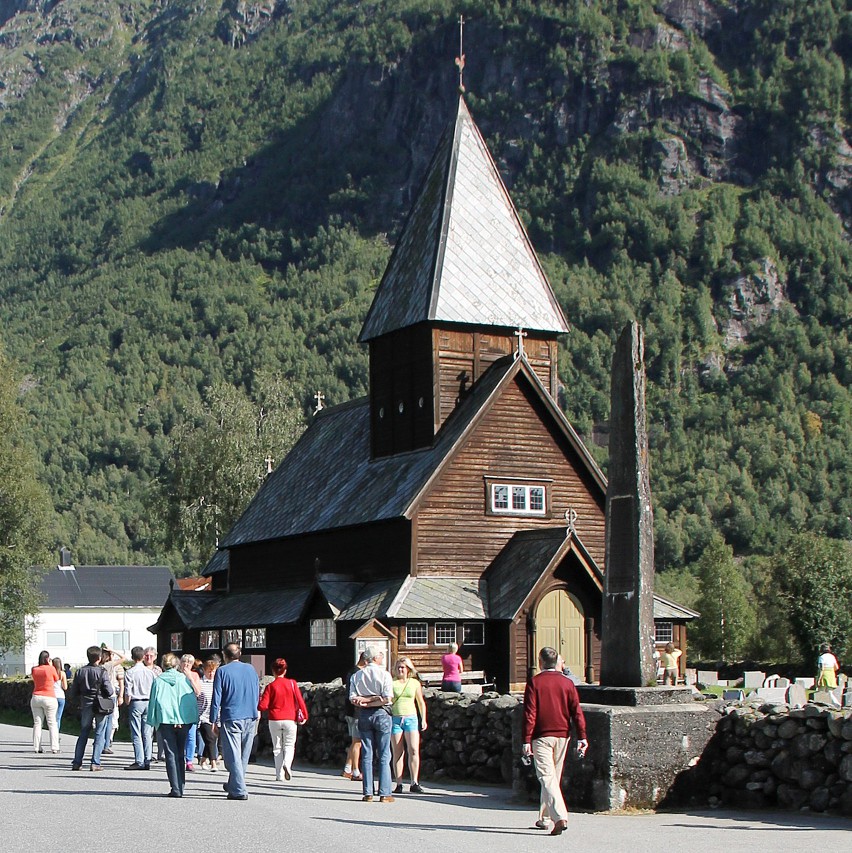 The church was built between 1200 and 1250 and is named after Saint Olaf. In 1629, an artist from Stavanger, Gottfried Hendtzchell, a German from Breslau (now Wrocław), was invited to design the altar and walls. During one of the repairs the paintings were sewn up with boards and discovered during the restoration in 1913-1918.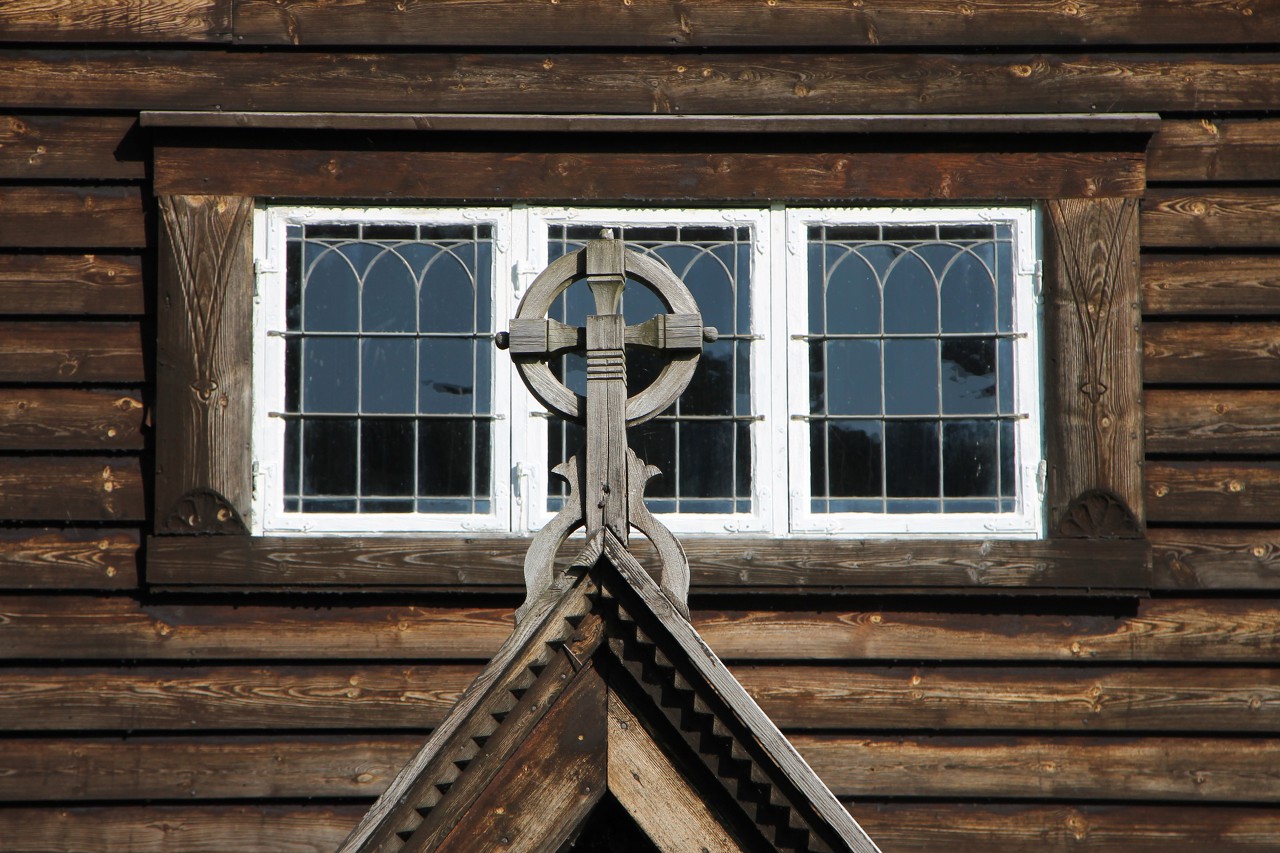 In the middle ages Røldal was a major pilgrimage destination after the Nidaros Cathedral in Trondheim. It was believed that the crucifixion in this Church healed sick people. It is one of the eleven remaining wooden churches in Norway.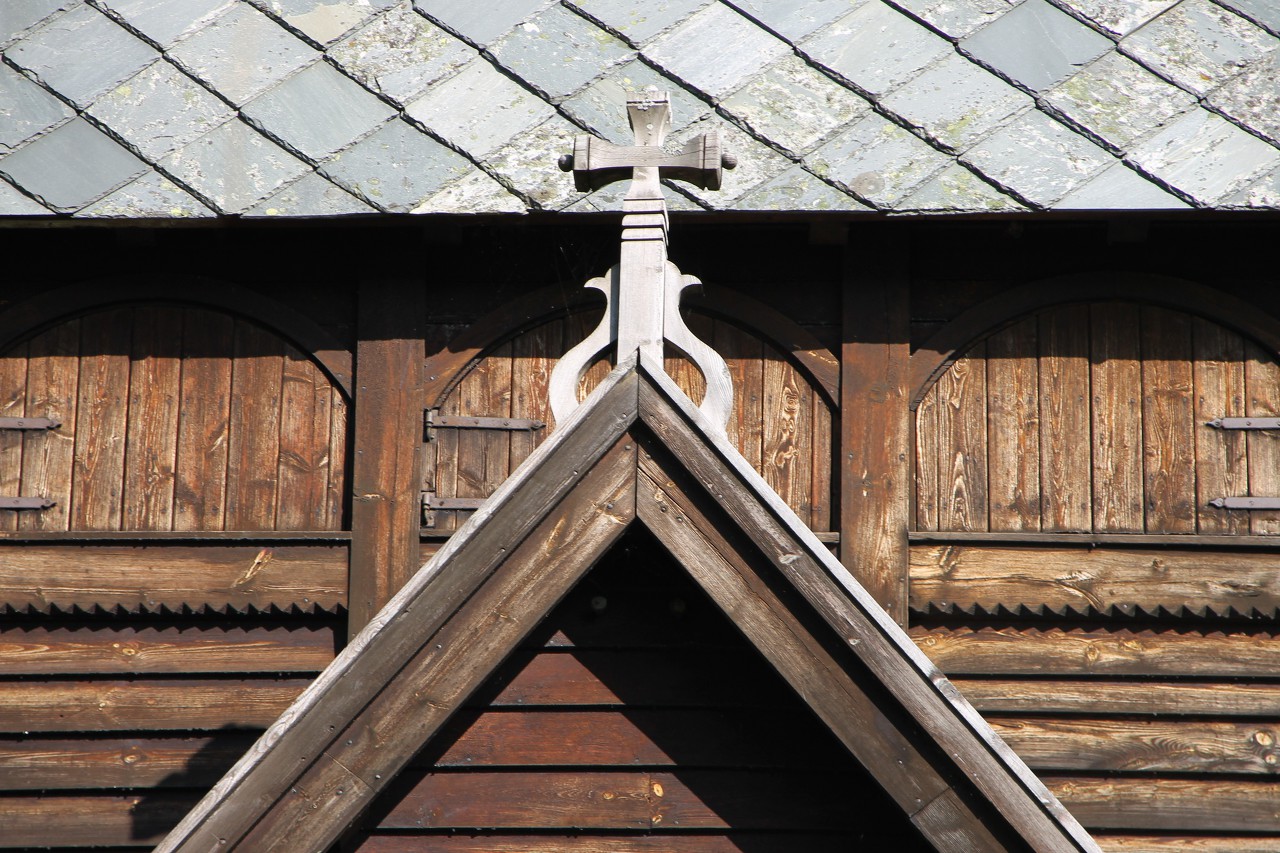 The fundation of the structure is vertical wooden pillars, in Norwegian "stav" - a stand, or mast, hence the name" stavkirka", or "mast church". Most of these churches are built entirely of wood, including the roof and a cross with a traditional rooster-weather vane. In Reldal, the roof is made of layered stone, and the cross-vane is steel, they appeared during the restoration in the early 20th century. At the same time a covered gallery was built around the church.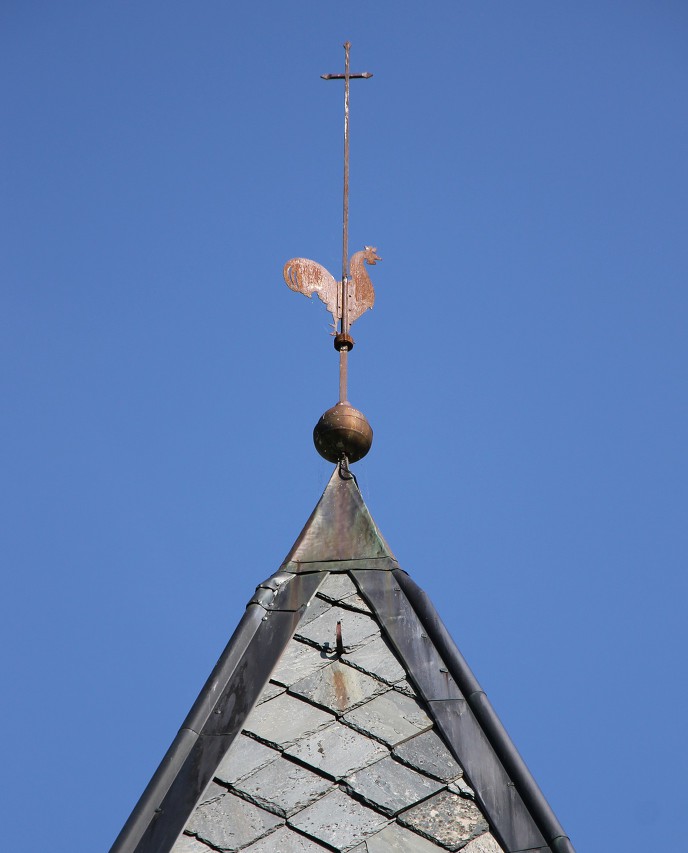 Although the church is active, it was closed today. It remains only to wander around the neat cemetery.