Rådhusgata Street, Oslo
At the Kontraskjæret park, the Rådhusgata street begins, extending from the town hall square to the Bjørvika bay, which was the main thoroughfare in old Christiania. Now most of the street has modern buildings, but there are several houses of the 17th and 18th centuries, including the old town hall.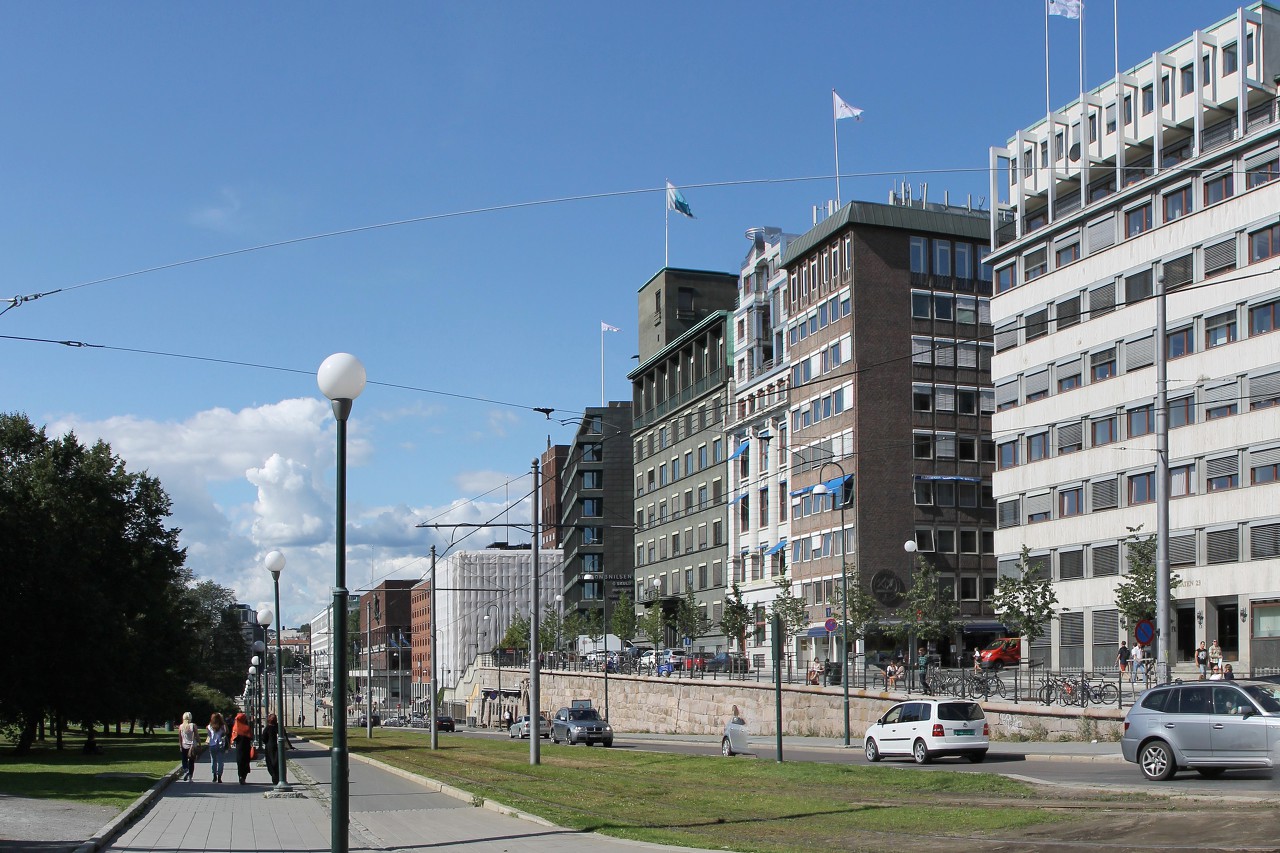 At the end of the 20th century, it was the busiest street in the city, but now it is surprisingly deserted, as all traffic goes through the festningstunnelen tunnel, opened in 1990.