Kontraskjæret Park, Oslo
To the north side of the Akershus fortress borders the Kontraskjæret park (map). The name comes from the French word "contrescarpe", this fortification was located on the site of the current park. Later, when the formation Christiania city around the fortress, this place was gradually built up with houses of artisans. After the fire of 1686, which destroyed most of the city, there were port warehouses for a long time, in the 19th century it was planned to build a new building of the University, and in 1840 the warehouses were demolished, but the project was never implemented.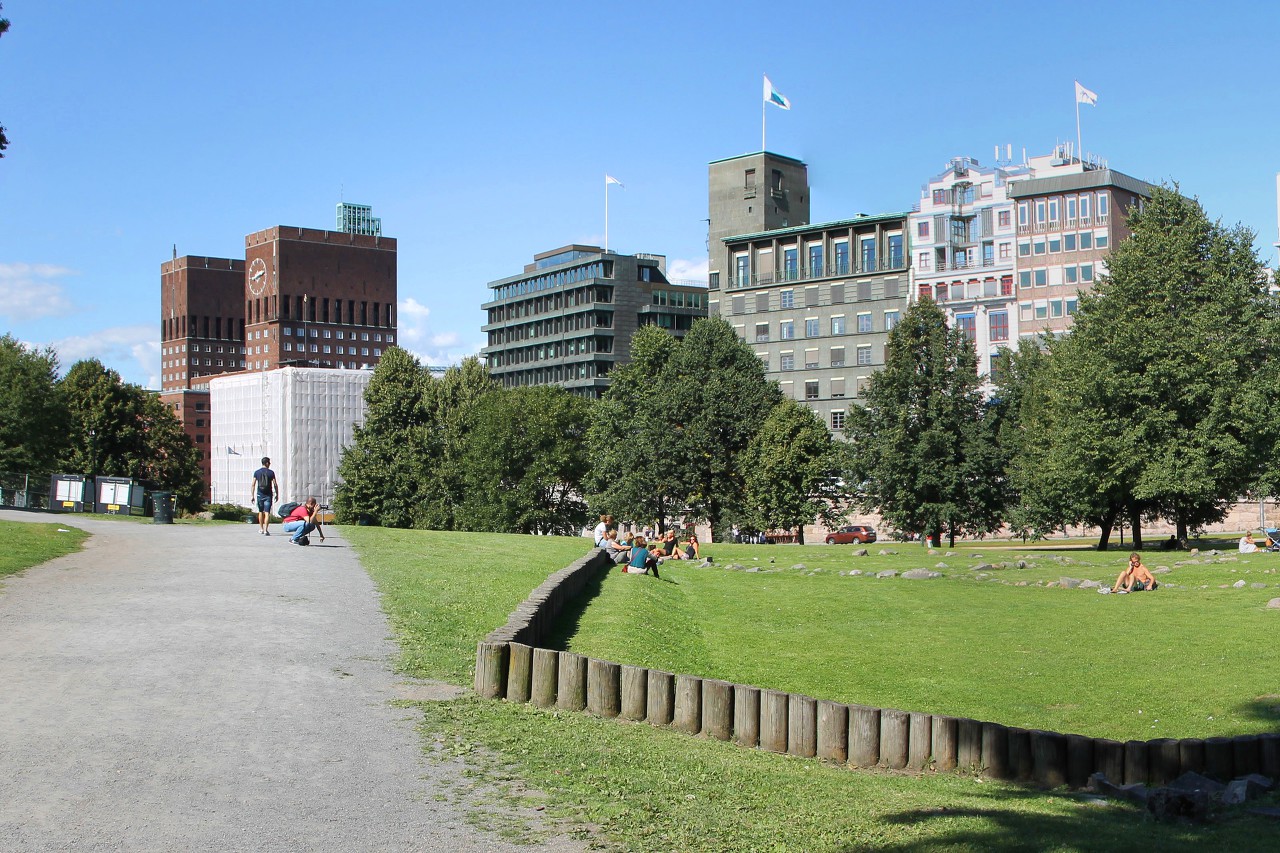 At the beginning of the 20th century there was organized a municipal amusement park and exhibitions, was built a wooden circus, and in the late 20s here in the park there was a restaurant. In the fifties, the brewery went bankrupt, the site was again in municipal ownership and was used as a parking lot of public transport until 1970, until finally, it was demolished dilapidated buildings and made the park.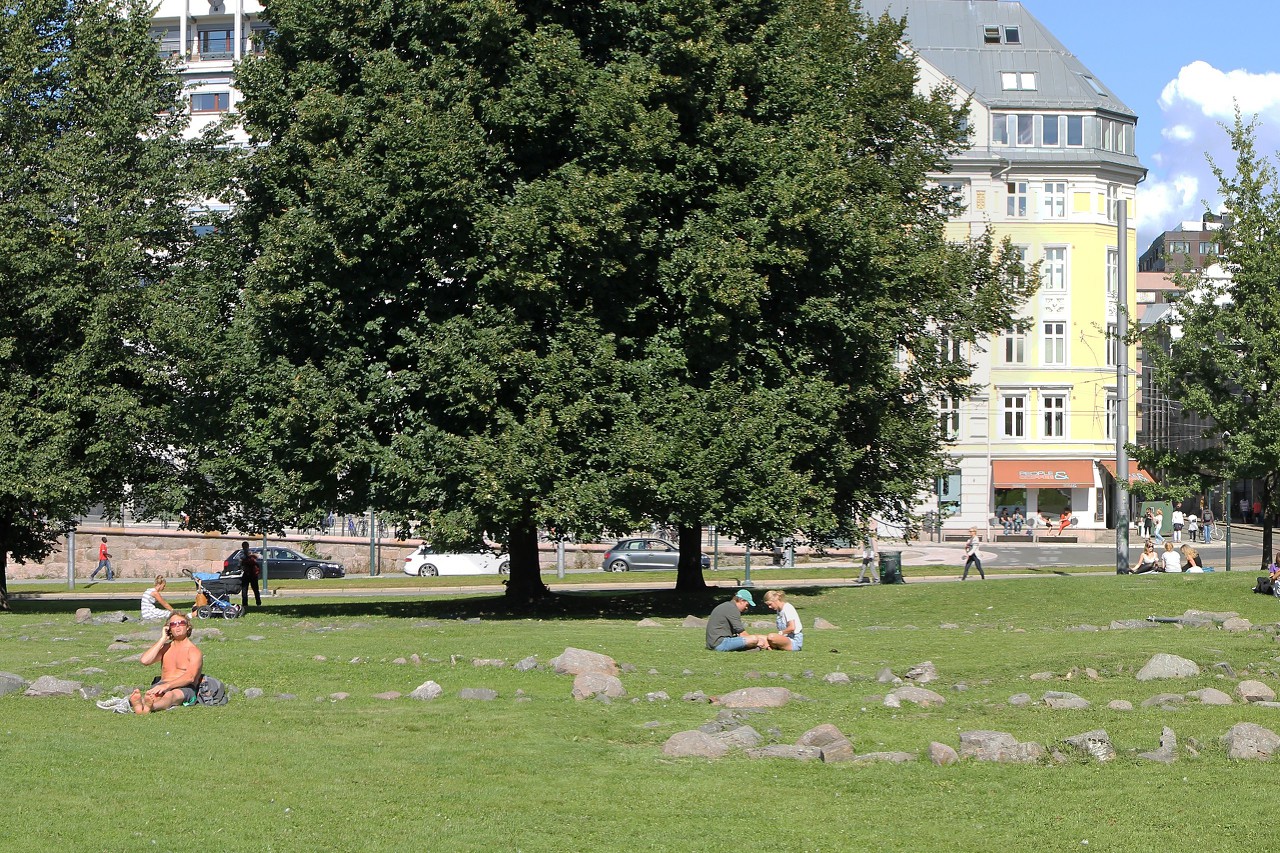 On a Sunny summer day, there are always a lot of people who like to sit on the grass. Not spoiled by the warmth of the inhabitants of Scandinavia use every opportunity to do this, going out on the green lawns even at lunchtime.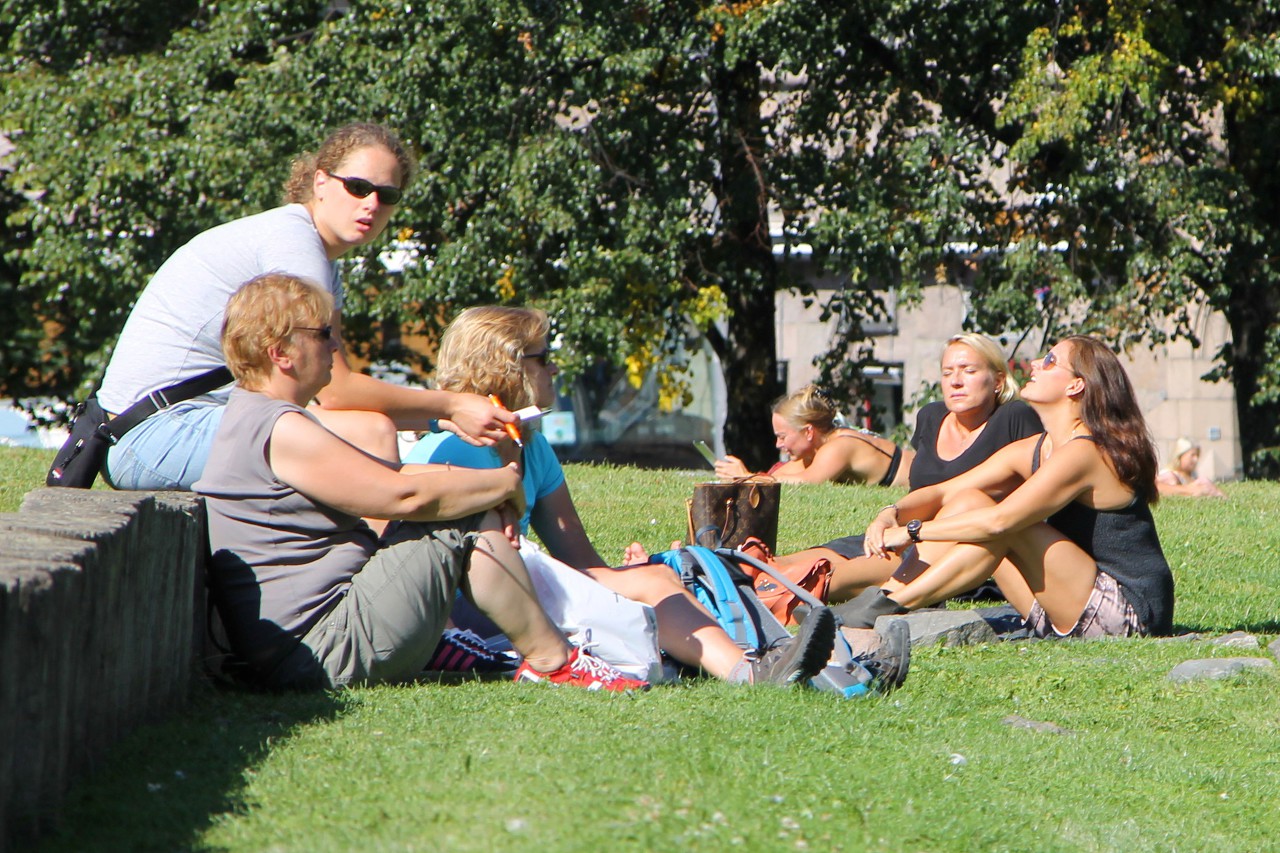 On the east side of the Park is a long two-story red brick building. Previously, it housed the cavalry barracks (Kavalleristallen), now it is occupied by the services of the Ministry of defense.