Savings Bank Building (Sentralen), Oslo
On Øvre Slottsgate street, 50 meters from Kristiania square, is the headquarters of the savings Bank of Christiania, called Sentralen, built in the national romantic style in 1901 by the architect Henrik Nissen. The Bank grew out of Norway's first people's savings Bank, founded in 1822. since then, this financial institution has changed its name several times and now bears the name Sparebankstiftelsen DNB, but you can still see the letters Christiania Sparebank under the fronton.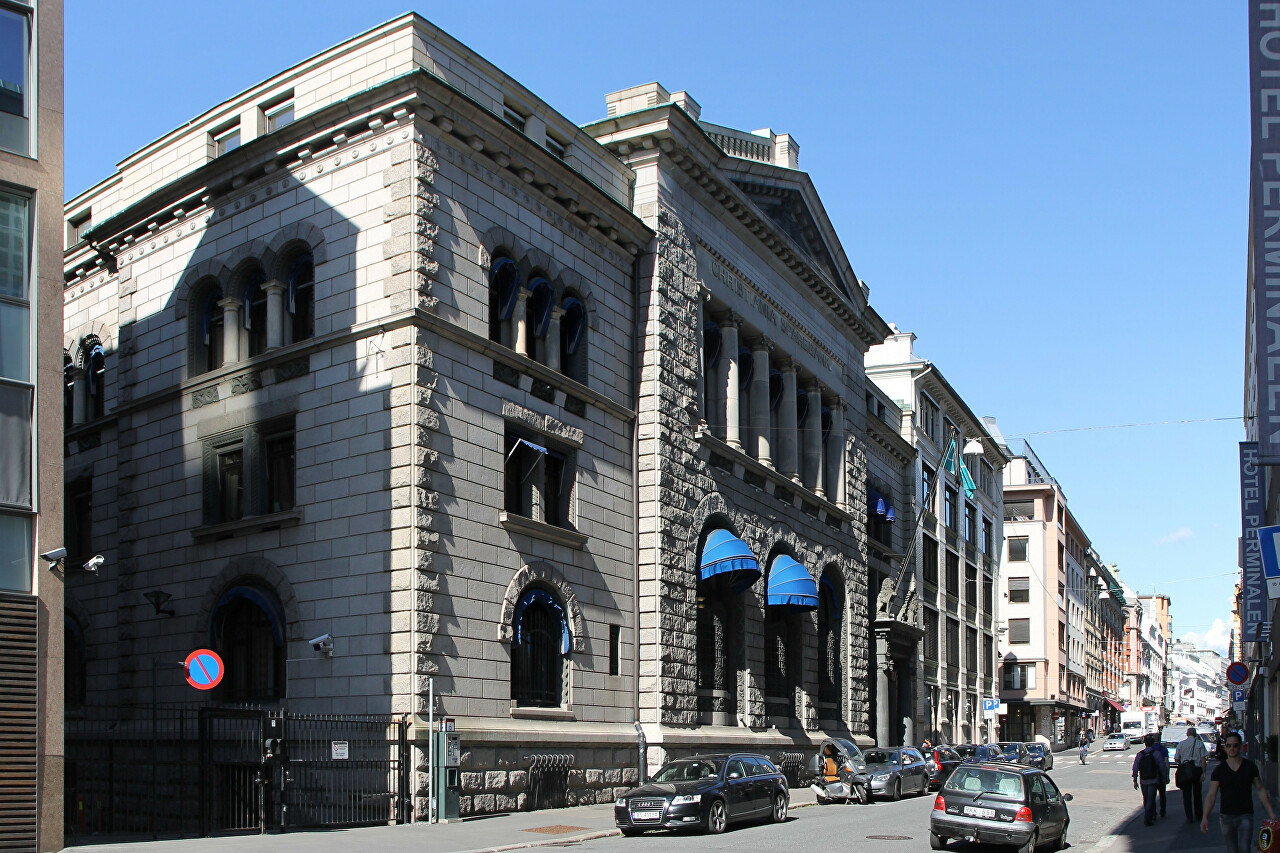 Sparebankstiftelsen DNB invests heavily in culture, buying art for Oslo museums, and sponsors concerts and exhibitions. In 2014, the Bank moved to a new building, and this palace was turned into a cultural center after renovation, opened in 2016.