Glove of Christian VI fountain (Hansken), Oslo
In centre of Christiania square there is a fountain-monument "Glove of Christian IV", better known as simply "Glove" (Hansken, map). The composition is based on the legend that after the fire of 1624, king Christian IV ordered to rebuild the city in a new place, pointing his finger at the map slightly away from the burned-out quarters.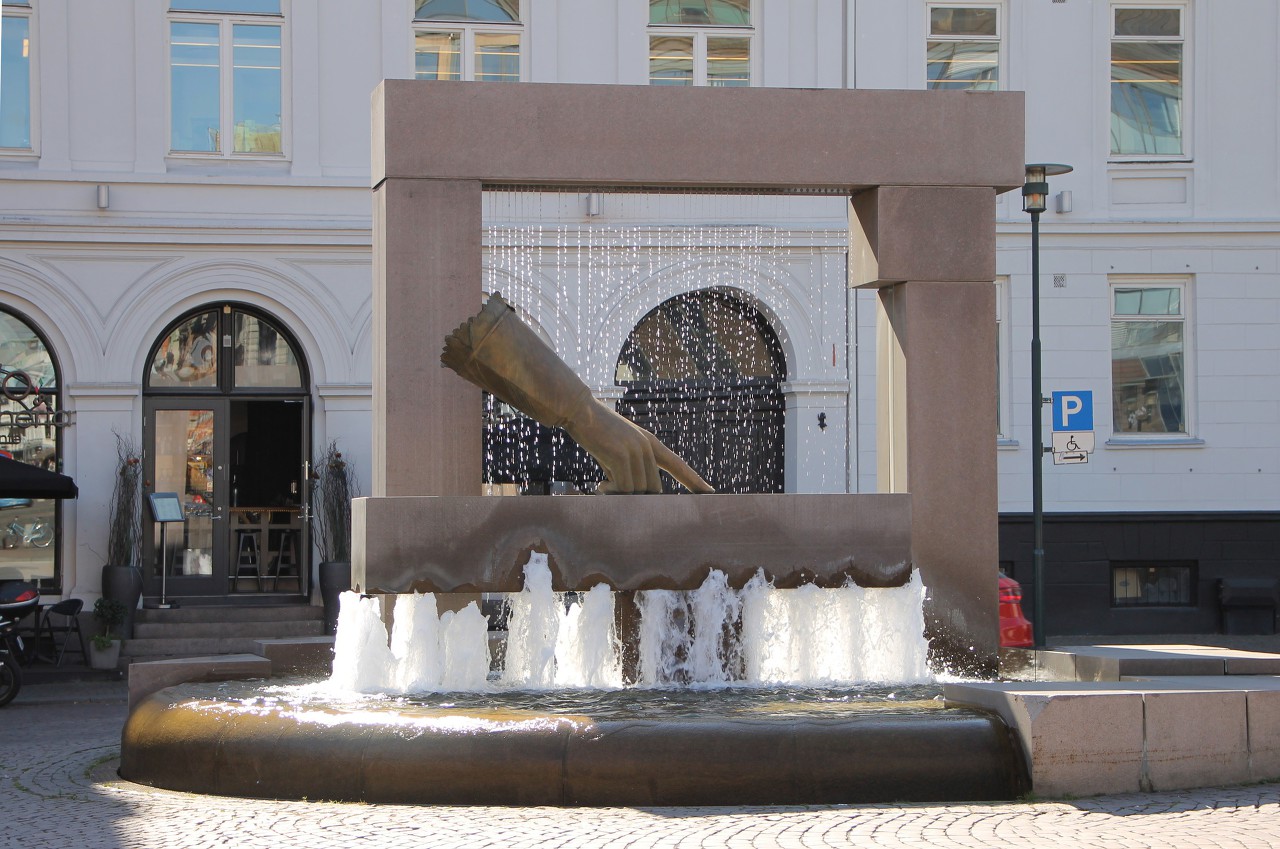 The fountain was opened in 1973, the author of the monument Norwegian artist Wenche Gulbrandsen.