Tollugata Street, Oslo
After walking a block from Christiania Square, I came out on Tollbugata, one of the first streets built after the 1624 Gorda fire. Old buildings here, of course, are no longer left, the street was completely rebuilt at the end of the nineteenth century.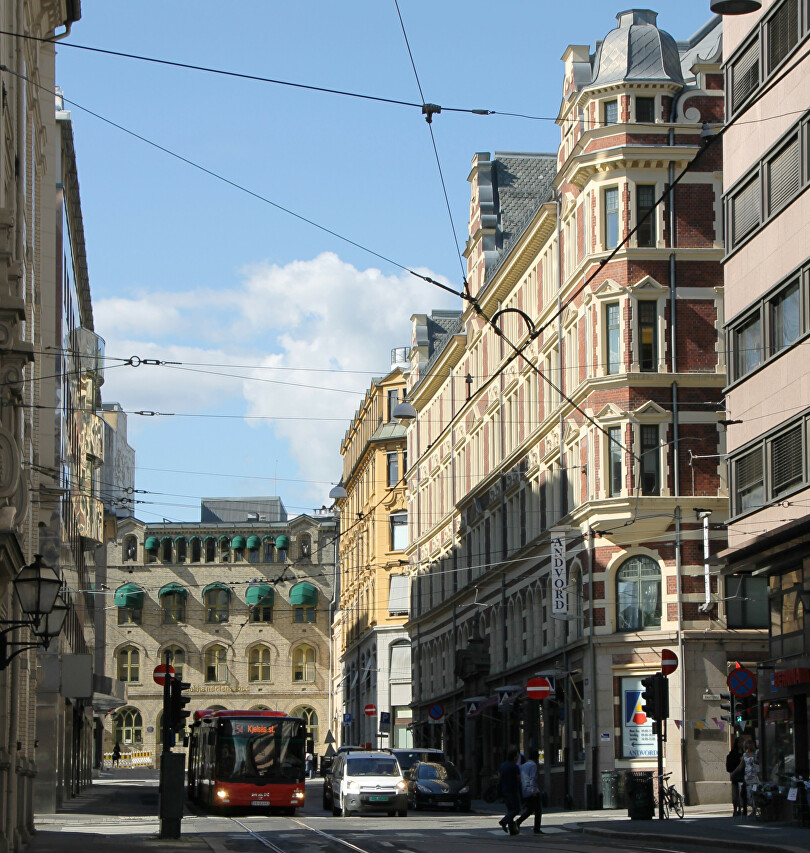 The first thing that caught my attention was a monumental house called Cammermeyergården, built in 1898 by Kristen Rivertz. The architectural style of the building can be described as Dutch neo-Renaissance, decorated in Art Nouveau style. The house housed the publishing house of Albert Kammermeyer, and later other companies related to the press and printing industry. Since 1973, the house belongs to the state and has the status of an architectural monument.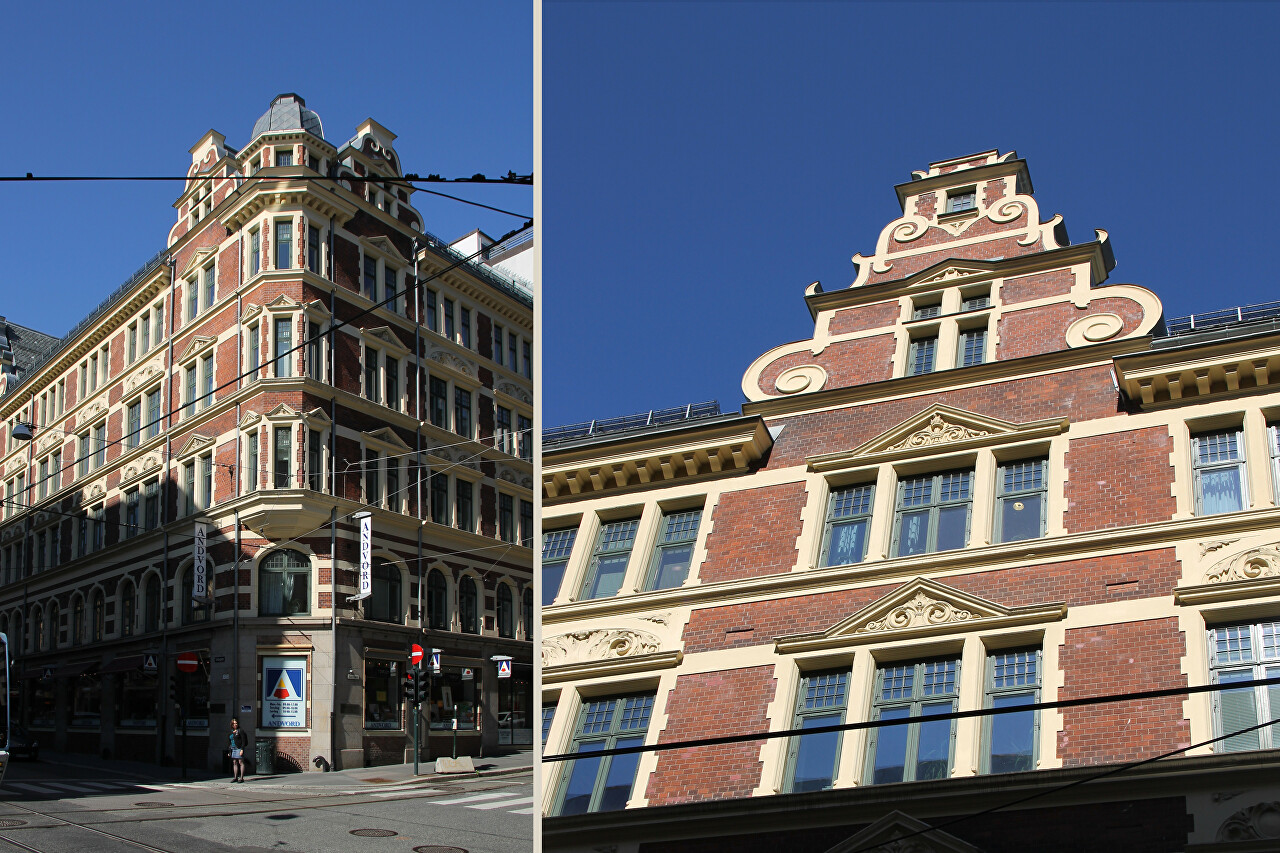 At the end of the street is a house built in 1860 in the Neo-Gothic style. The author of the project is Emil Victor Langlet, known as the architect of the Norwegian Parliament Building (Stortinget), where you can easily find similar architectural features. The house originally housed a private girls ' school founded by Hartvig Nissen (Nissens Pigeskole). Since 1899, the building was used as a hospital for the poor, and in 1922 the house was bought by the Norwegian Booksellers 'Association and the Norwegian Publishers' Association and was named Bokhandelens hus (literally "bookstore").