Stallgården Bastion, Akershus fortress, Oslo
Usually tourists enter the fortress through the main entrance from the Counterescaret Park, but I took a walk along The piperwyck Bay wharves and started exploring the fortress from its southern tip. Here, the fortress is entered by a gate next to the munks tower (Munks tårnet).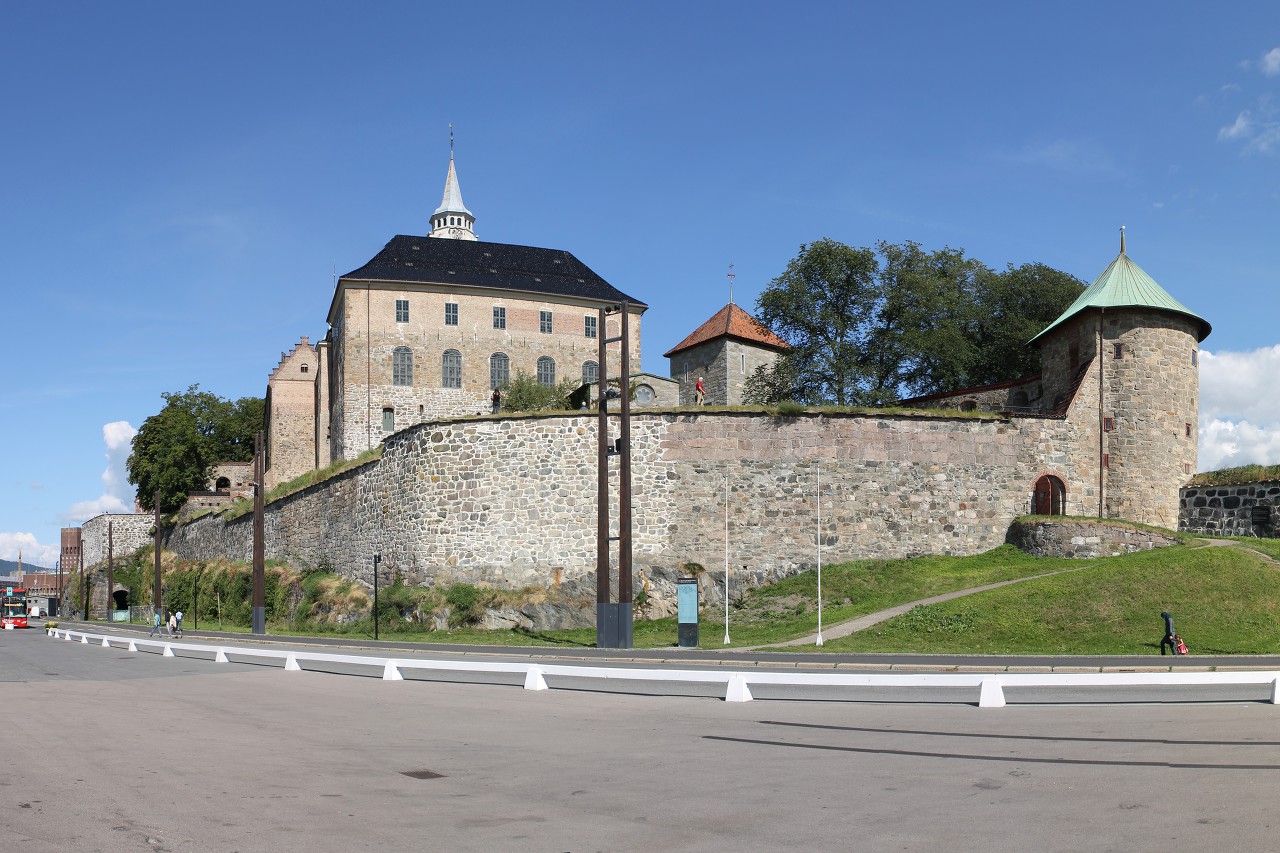 After passing through the gate, I found myself on the Bastion of Stallgården, which translates as"fortified farm". In the 16th century, it was a farmyard, where there was a bakery, a stable, barns for food, and a Laundry. In the 17th century was built powerfuly house for the grooms and servants, kennels, shed for the geese.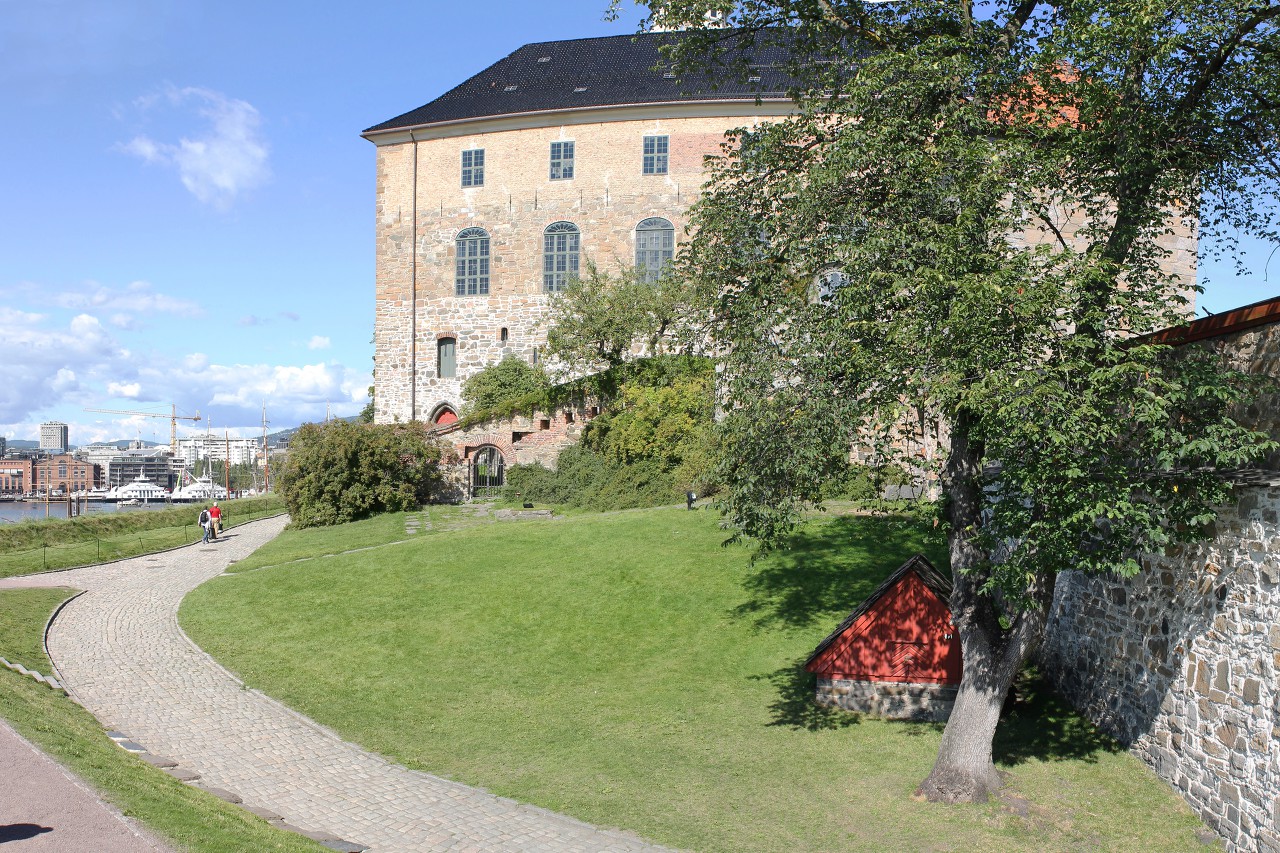 There was also a well (Brunnenhaus), the main source of water supply for the castle. Since the fortress is built on a monolithic rock, it was very difficult to get to the water. To do this, they used the following technology: they built a fire in the pit, which heated the stone, then poured it with cold water, the stone cracked, the debris was removed. This was repeated countless times. In the same way, a passage was made underground, connecting the well with the citadel and the tower of Munch. The tower was built in 1559 separately from the citadel and served as a watchtower, then a water tower.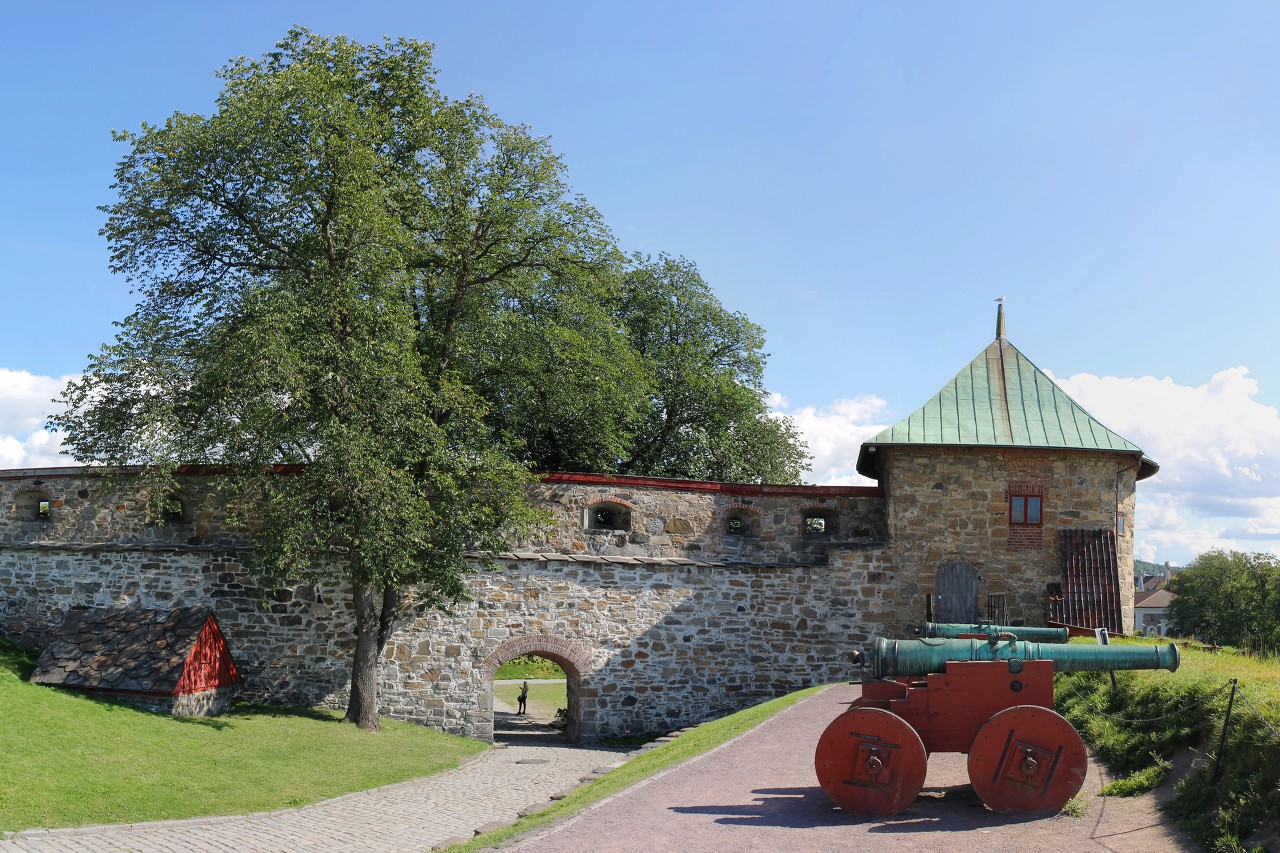 In 1743-44, the outbuildings were demolished, stone walls were erected around the perimeter of the courtyard, and a platform for an artillery battery was filled in on the inner side of the walls. Now there are three 12-pounder bronze cannons, cast in the 18th century.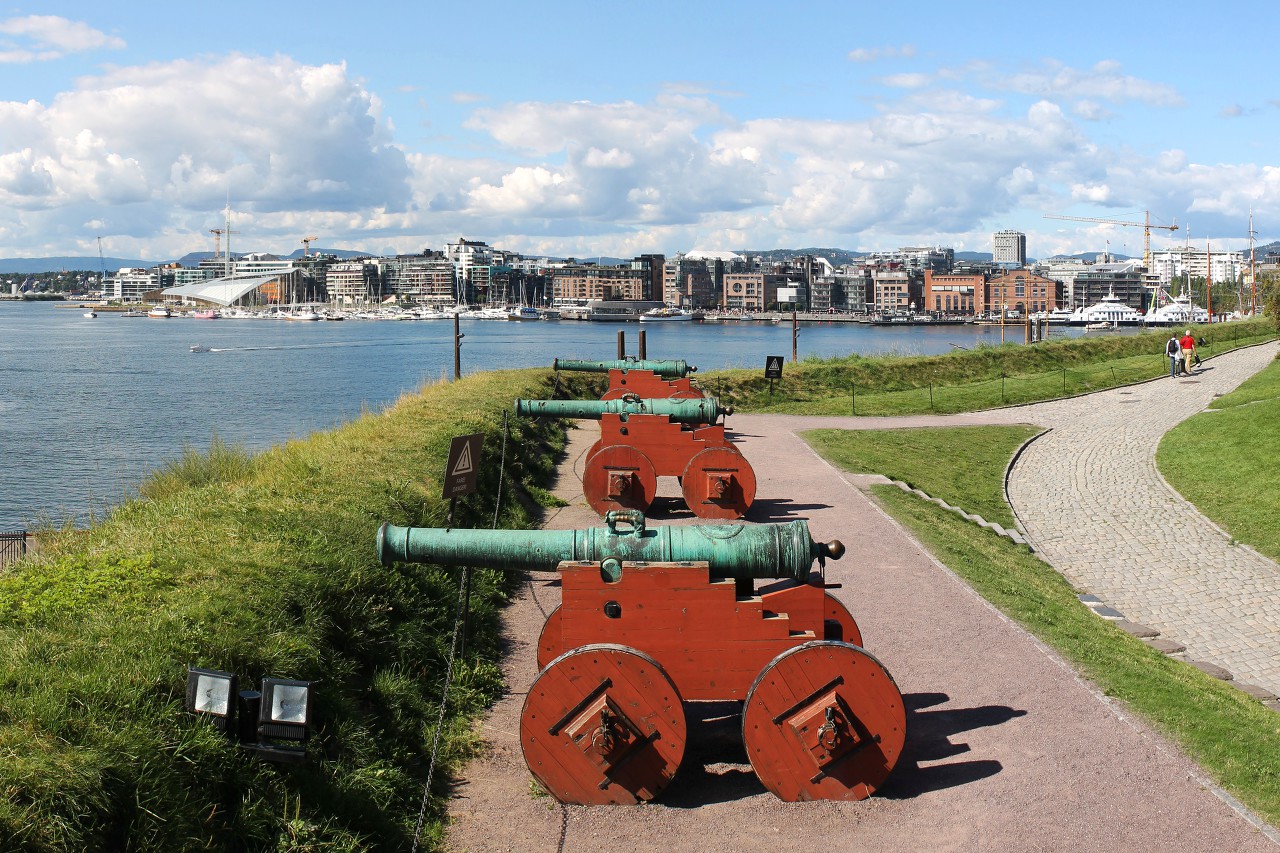 On one of the cannons, you can see the trace of fragments of an aerial bomb left after the RAID on the fortress of the German aviation on April 9, 1940.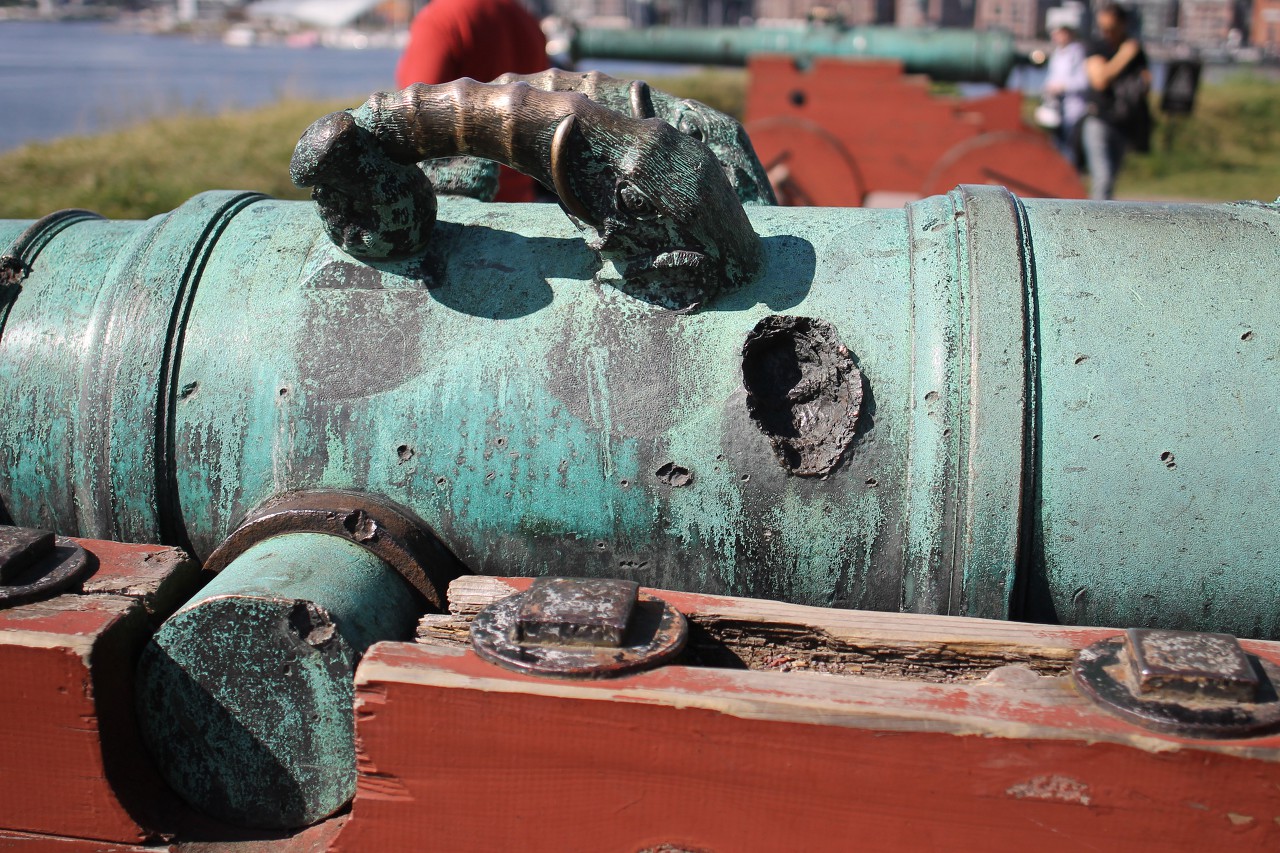 From the height of the artillery battery opens a panorama of the water surface of Oslo fjord, covered with green Islands.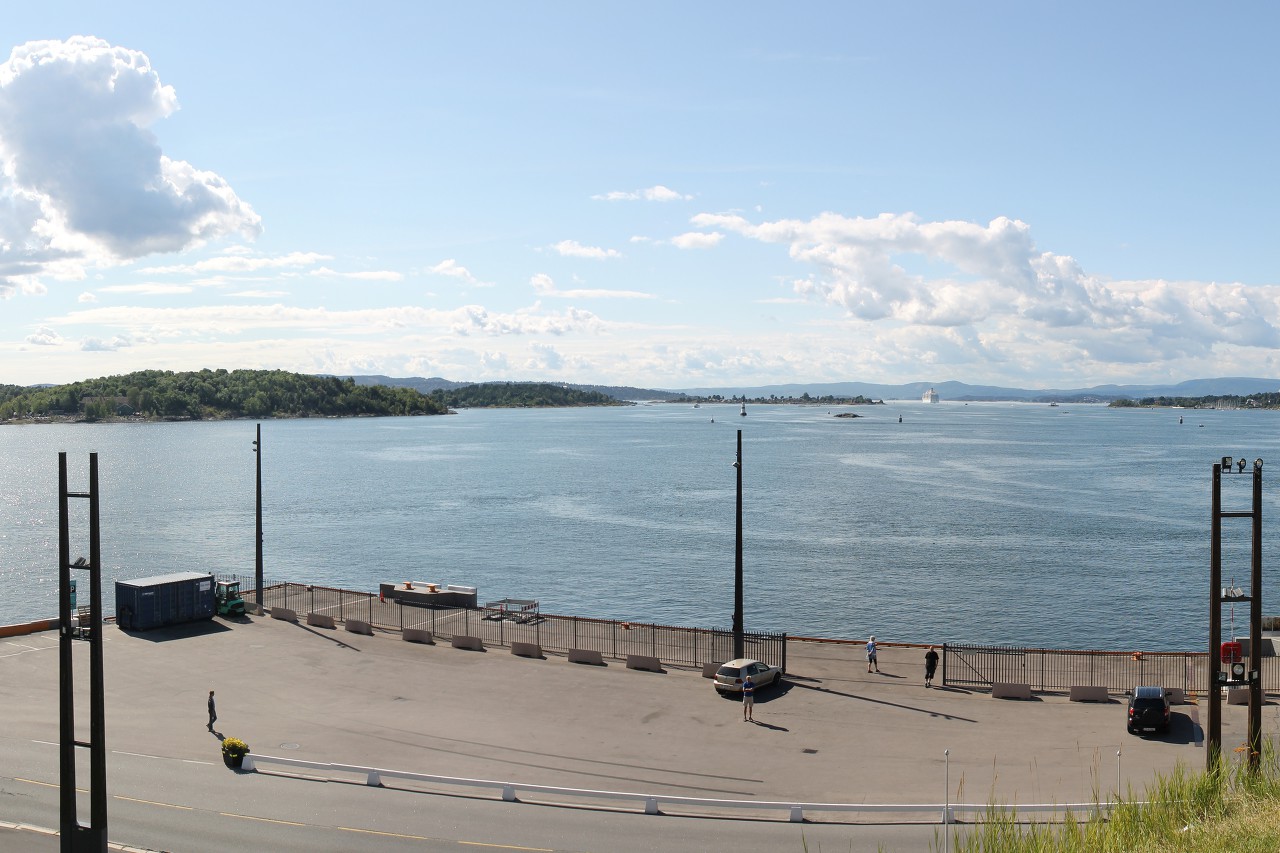 On the East side Stargarden protects wall with loopholes, which connects the Citadel with the tower of Munch. Thus, the farmyard in the 18th century turned into a powerful defensive structure. A gate in the wall leads to the Bastion of Prince Charles.