Prince Carls Bastion, Akershus Fortress, Oslo
After the construction of the Stallgården bastion, which protected the western flank of the fortress, was completed in 1616, work began to strengthen the fortress from the south. A stone wall was built with a height of about five meters, its length on the south side is about 80 meters, on the east 50 meters.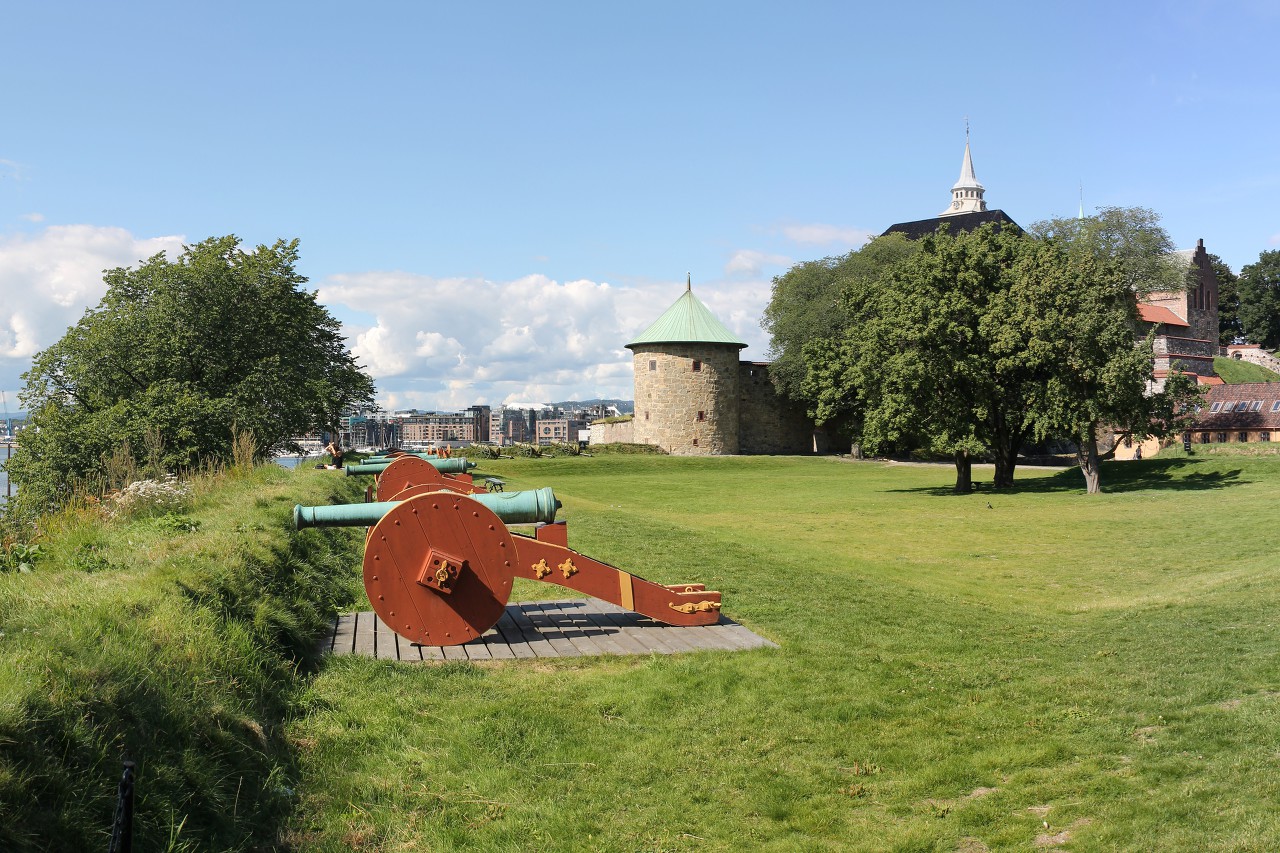 In addition, the bastion protrudes more than 20 meters from the fortress wall to the east, allowing you to shoot through the moat and the bridge thrown over it, leading to the fortress gate. The interior space was filled in with soil, forming a large platform on which the guns were installed. Construction was completed in 1650, and after the birth of King Christian V of Denmark's fourth son in 1680, the bastion was named after his son Charles.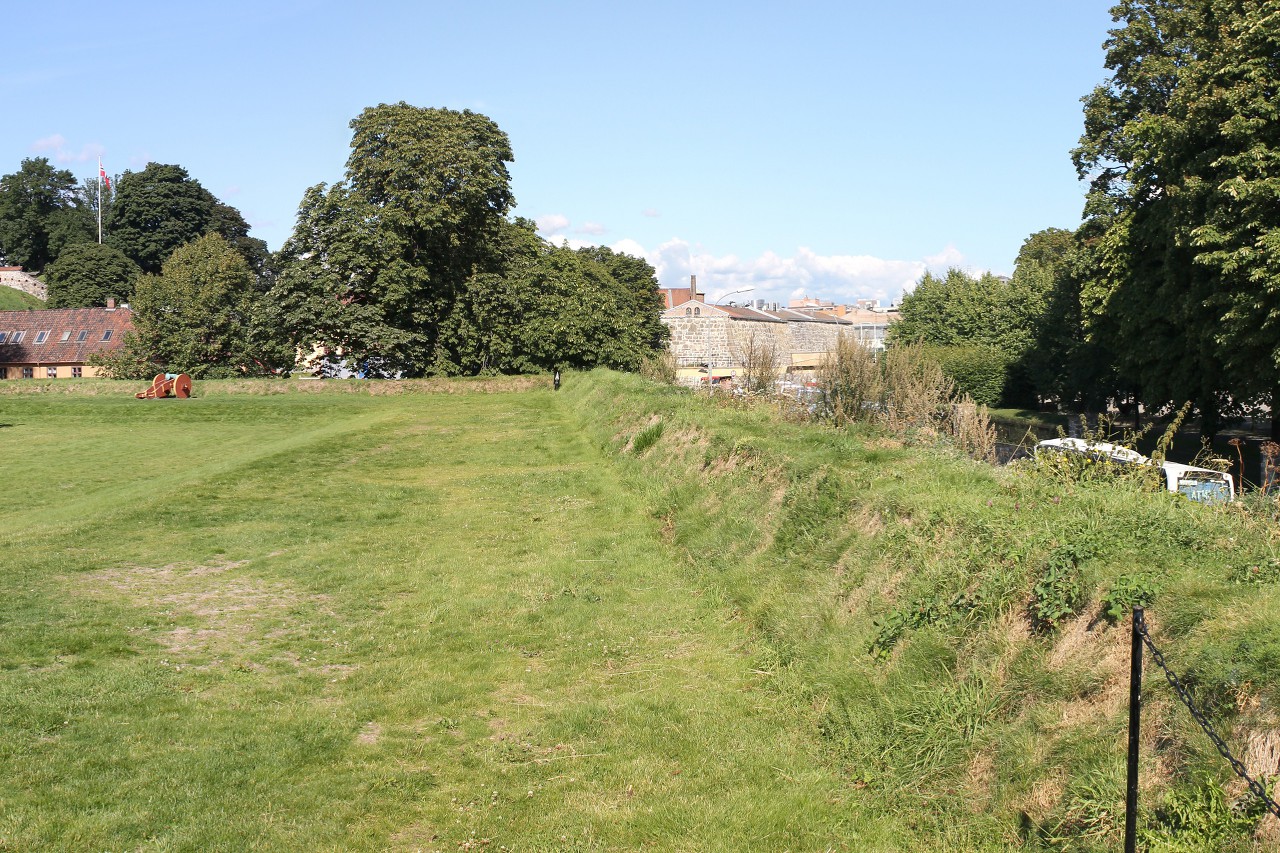 The bastion's artillery battery consisted of long-range 20-pounders and covered the distant approaches from the sea, while smaller-caliber guns protected the eastern wall.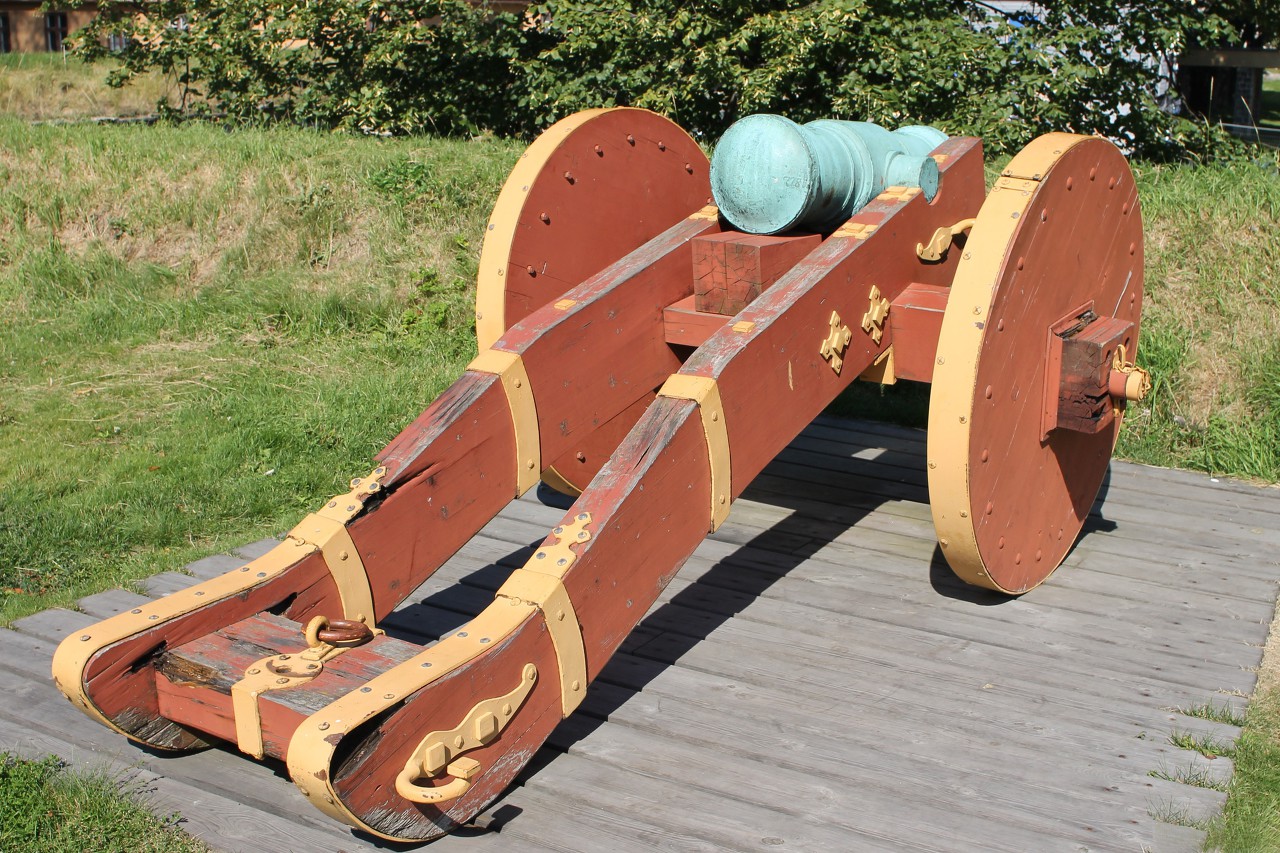 Now on the bastion you can see authentic cannons with a bas relief and an inscription in Latin Christian Septimus Rex Dan & Nor (Christian the Seventh King of Denmark and Norway), from which we can conclude that they were cast in the period from 1766 to 1769.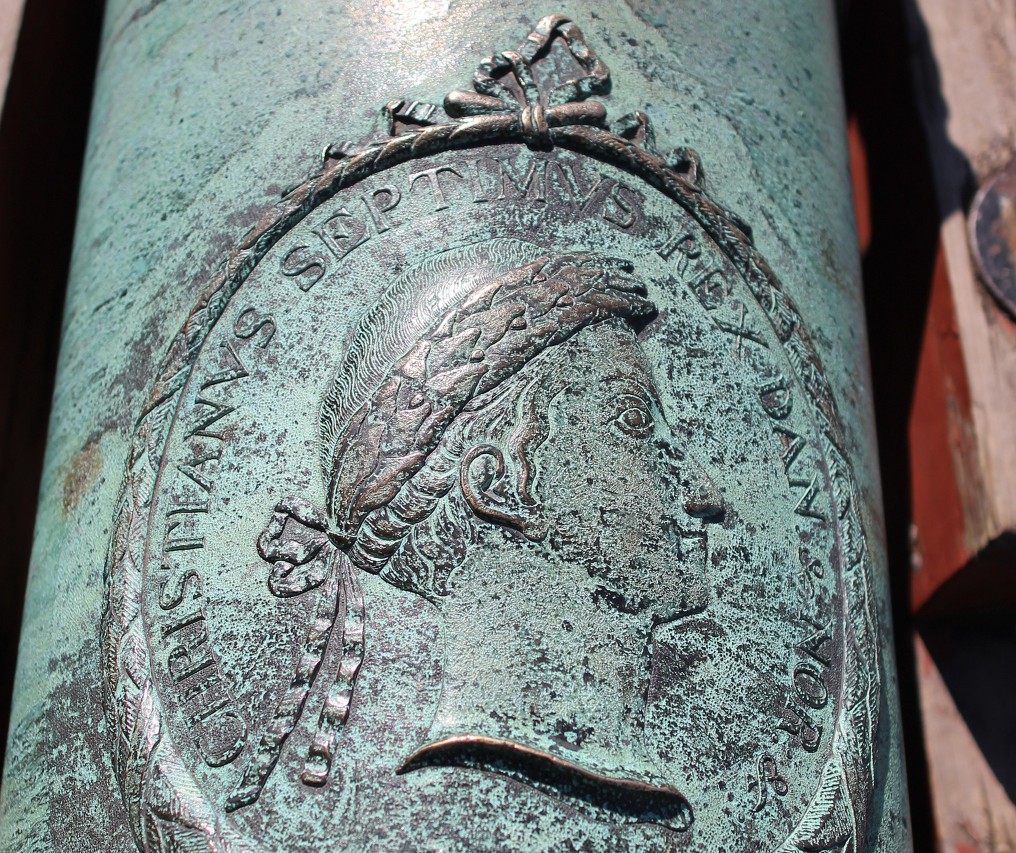 To the north of the bastion is the barracks (Barakker), the time of its construction is unknown, but this building is present in the oldest image of the fortress, dated 1580. In 1787, prison cells were set up in the north wing, and for ten years the famous leader of the peasant uprising, Christian J. Smith, was kept here. Christian J. Lofthus until his death in 1797. The building has been used as an office building since 1947.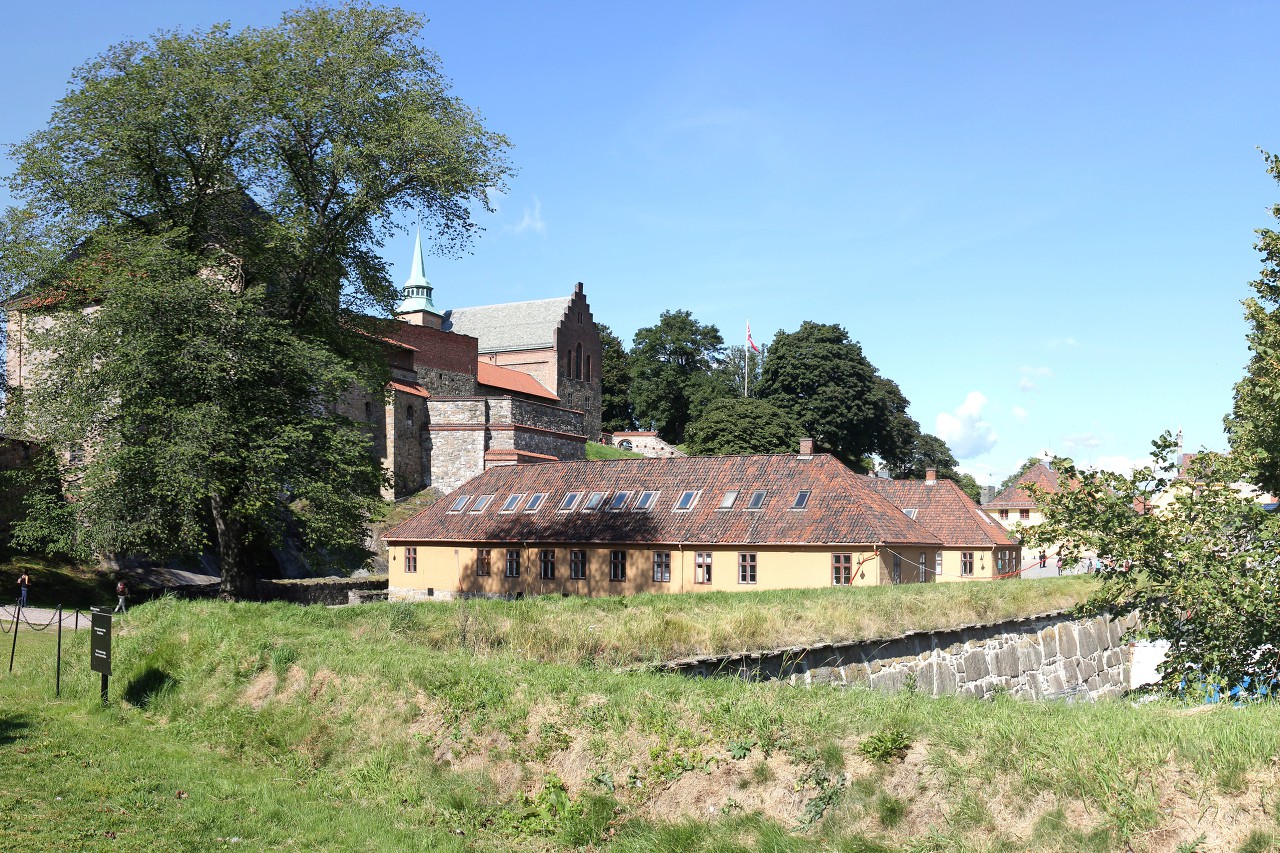 On the western side of the bastion is the Munks tårn Tower, built in 1559 by the commandant of the fortress, Christiern Munk. In addition to its defensive function, the tower provided the castle's water supply, which is why it is sometimes called Vanntårnet.