Maiden's Tower of Akershus Fortress, Oslo
The southern tower of the castle, which is called "Maiden" (Jomfrutårnet) was built in 1299-1304 on a rock base and for a long time served as the main entrance to the castle.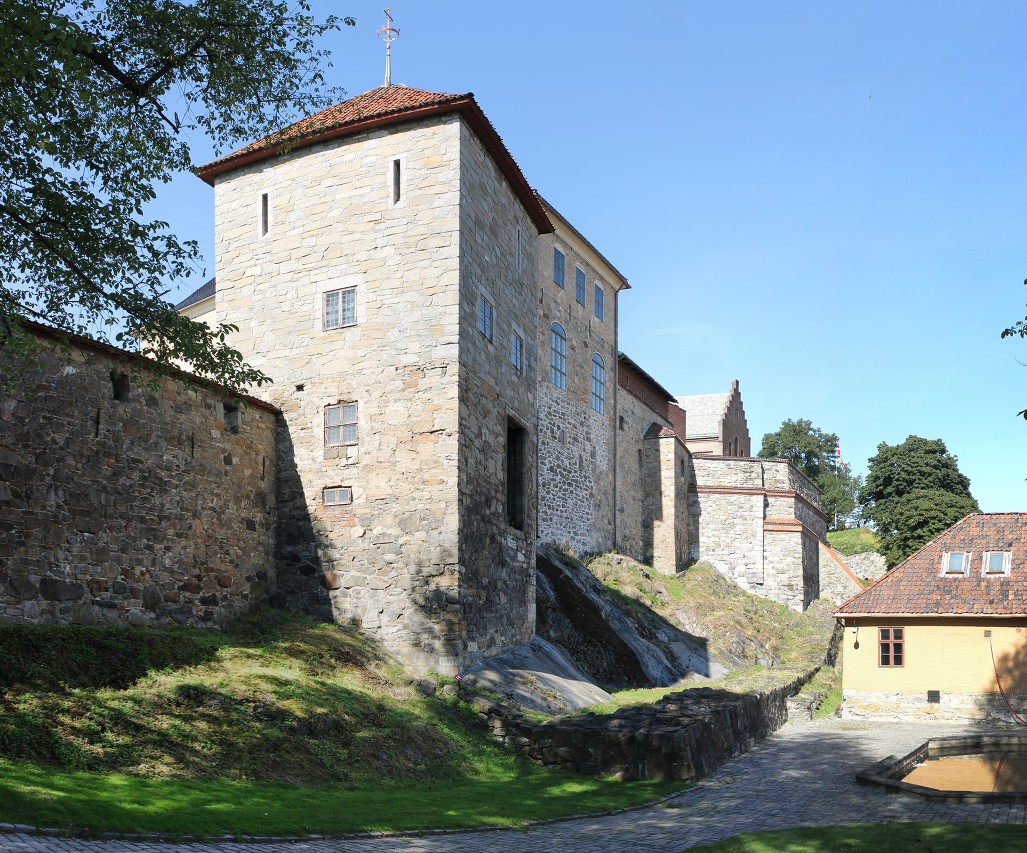 Don't be surprised by the high location of the entrance.in the middle ages, it was reached by a long high bridge that crossed a wide moat filled with water. Now from the moat there is a small pool called "Monastic pond" (Munkedammen).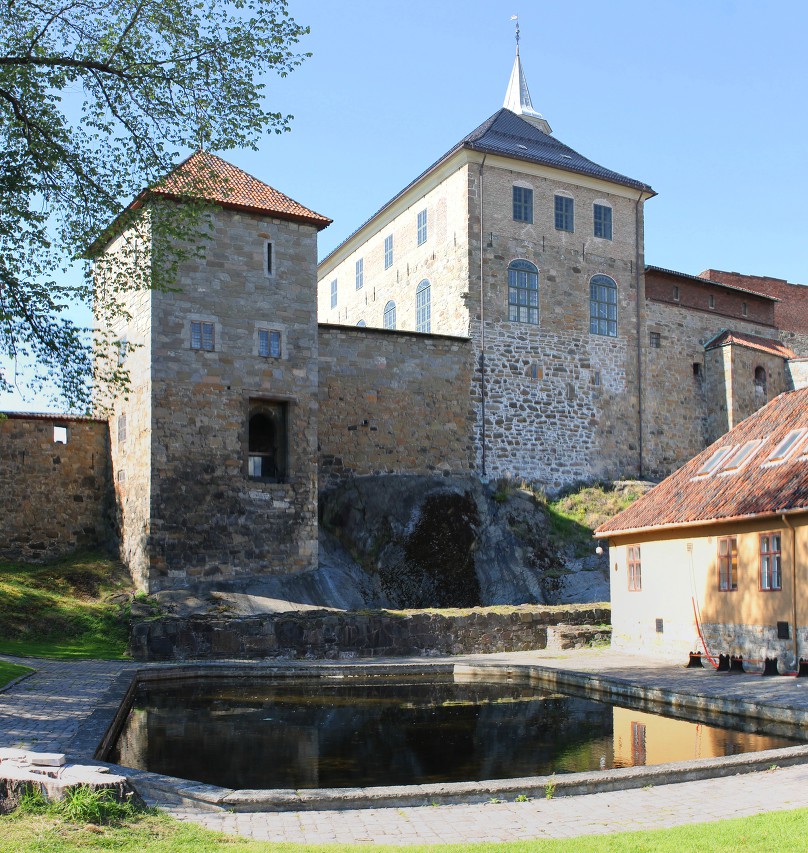 In the 50s of the 18th century, the upper tier of the tower was dismantled, as it lost its defensive significance. By that time, the fortress had greatly expanded and the tower was inside it. During the restoration of the castle, which lasted from 1932 to 1958, under the direction of the architect Arnstein Arneberg, the appearance of the tower was restored, corresponding to 1560. Adjacent to the tower is a chapel that was restored in 1948, after which it housed the Royal tomb (Mausoleum).