Ørnesvingen Waterfall
Next to the observation platform Ørnesvingen there is a small picturesque waterfall.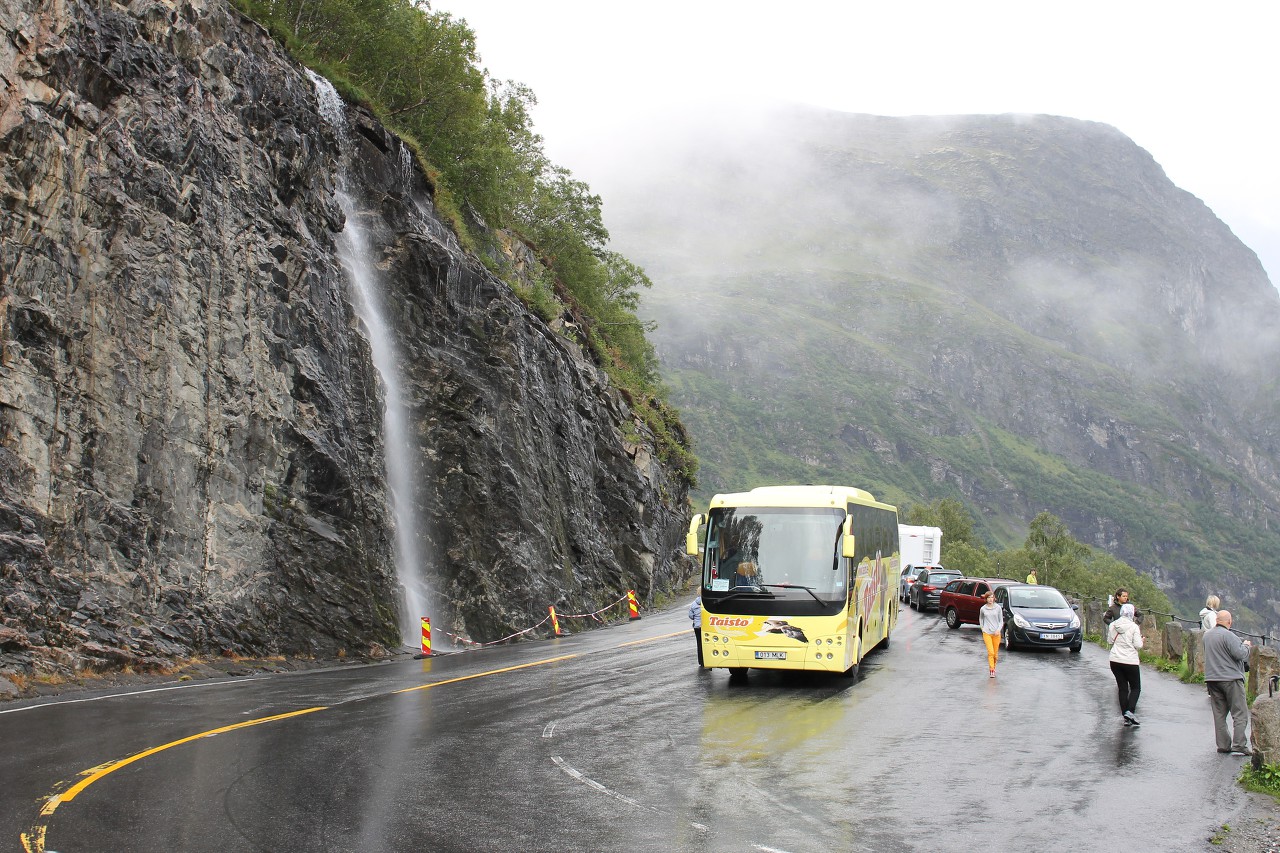 An unnamed river originates on the slope of the Turrvass mountain at an altitude of about 800 meters. Now, at the end of summer, there is not much water, but in June, when the snow melts, the flow looks much more spectacular.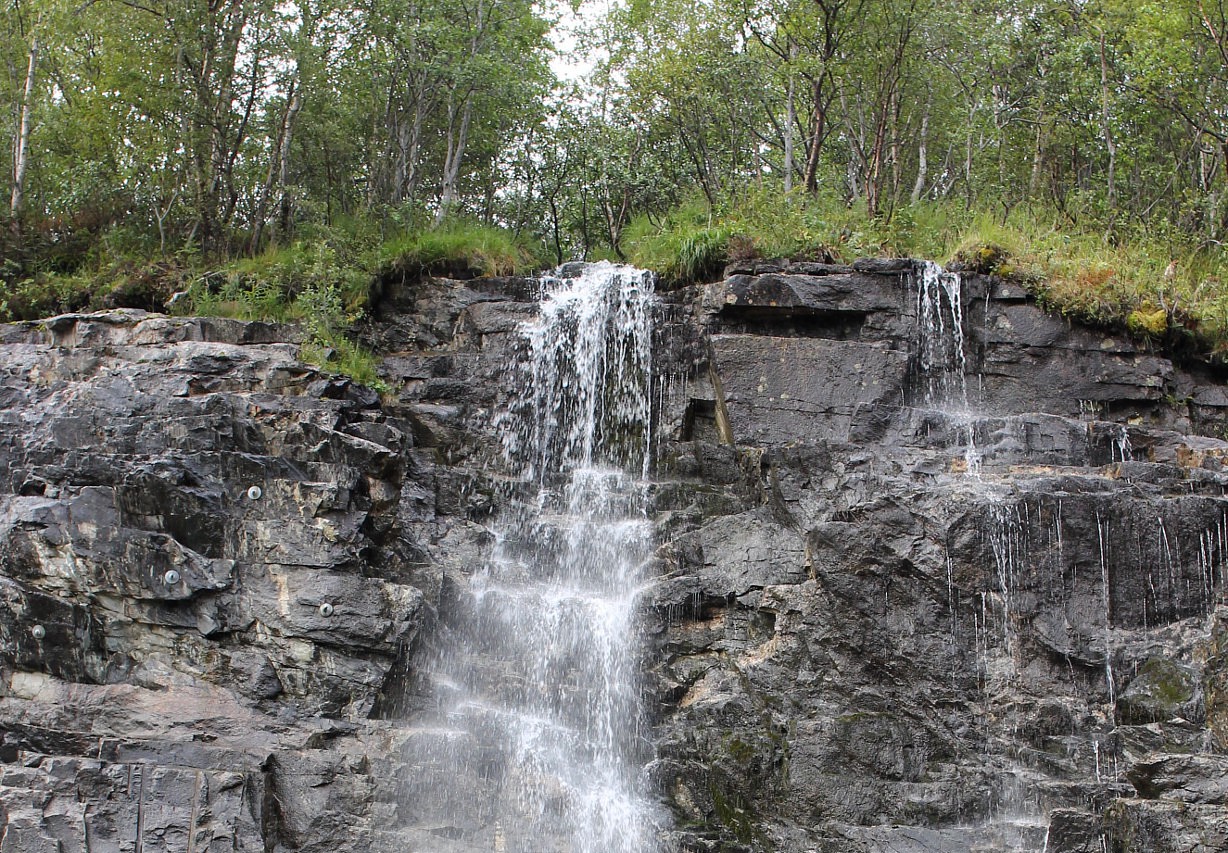 The construction of the road formed an artificial threshold on the river. On the surface of the stone there are traces of holes from blasting operations. The upper part of the wall is reinforced with anchor bolts from collapsing on the road.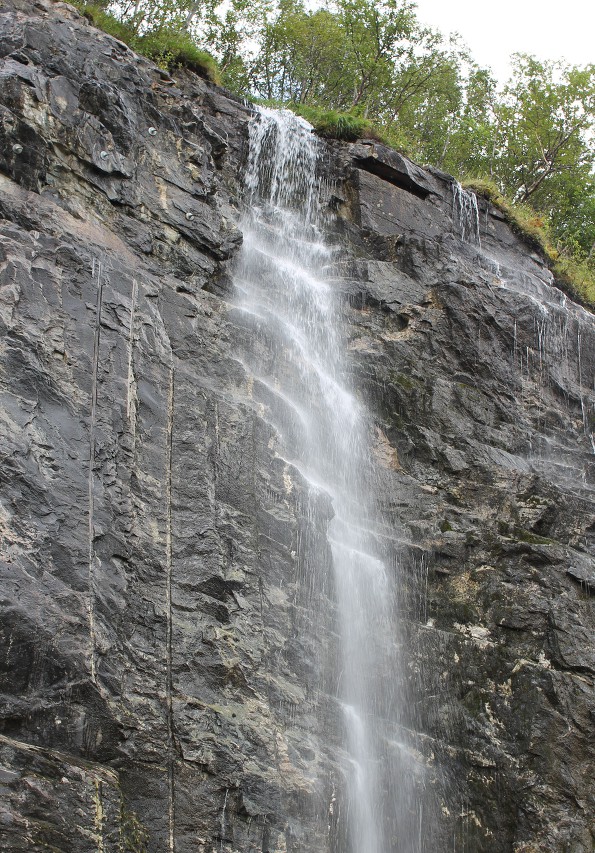 The water passes under the road, and at the observation platform falls from the transparent ledge into the waters of the fjord.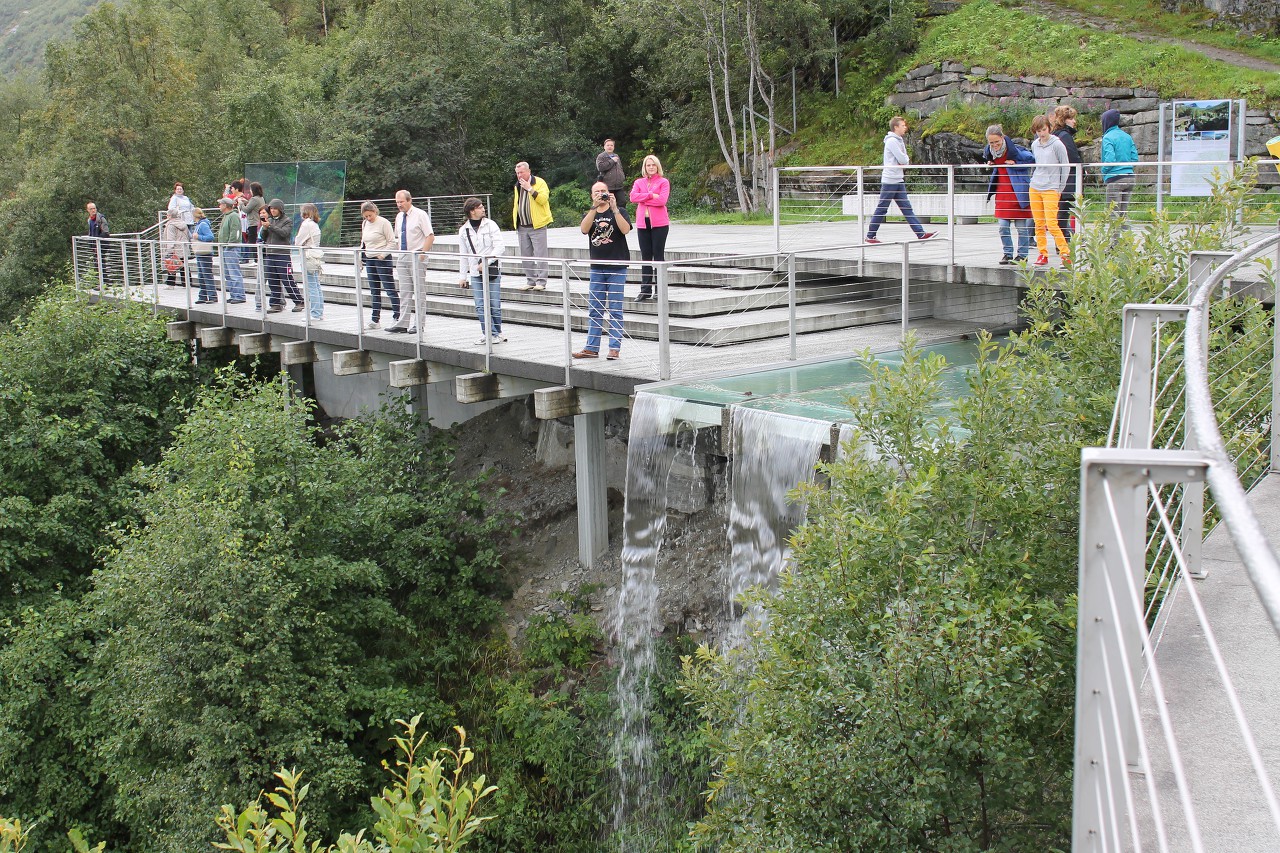 They say that if you throw a coin on the ledge, the most secret desires are fulfilled.