Geirangerfjord. Ørnesvingen Observation Deck
Beyond the Eidsdal pass, you can immediately see the stunning panorama of the Geiranger fjord. This 15 kilometer long branch of the Storfjord is exceptionally beautiful and was included in the UNESCO heritage list in 2005.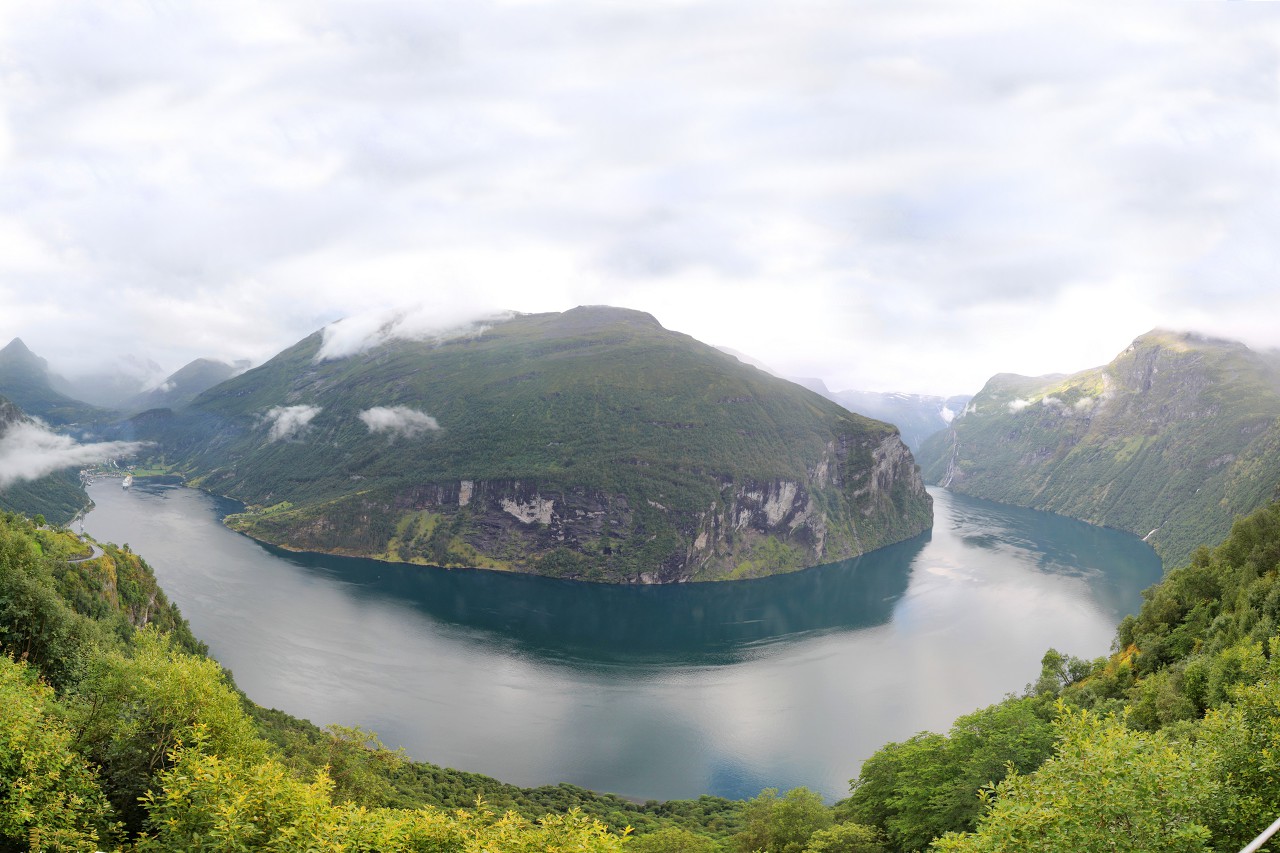 Here begins the famous Eagleroad. But before we go down it, we will stop at its first turn.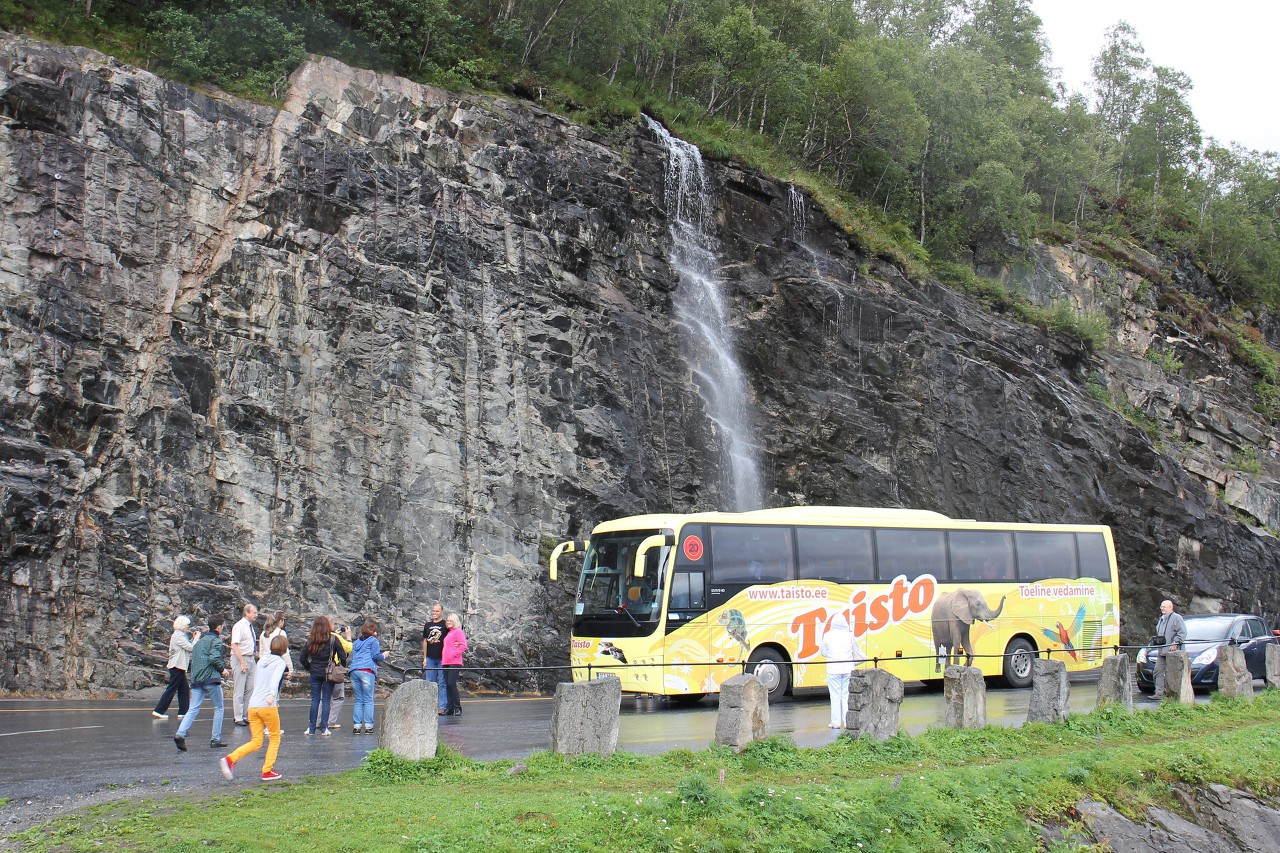 Above the steep cliff, at an altitude of 620 meters, there is an observation platform built in 2006 as part of the Nasjonal Turistveg program (National tourist routes).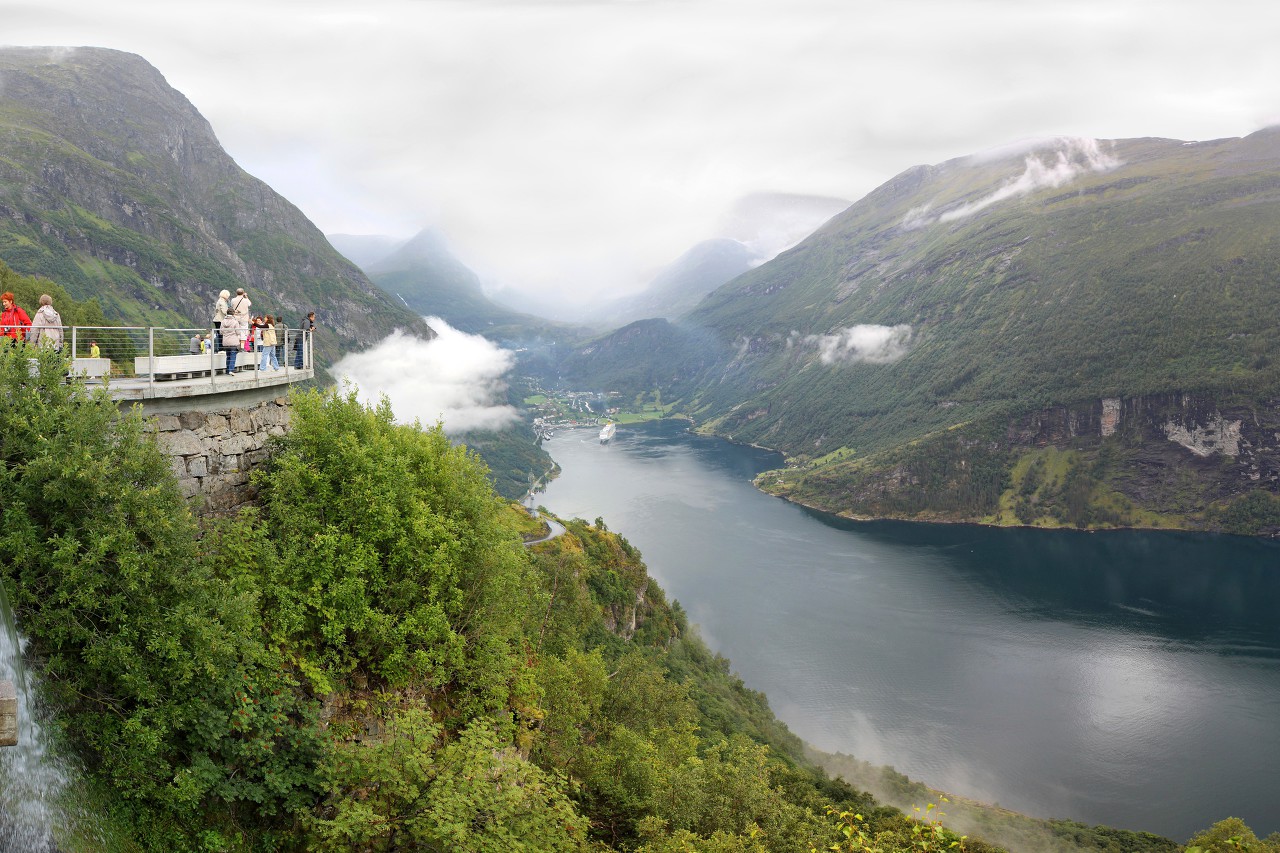 This place was named Ørnesvingen. In English sources, it is for some reason named "Eagle bend", but in Norwegian it sounds exactly like "Eagle wing".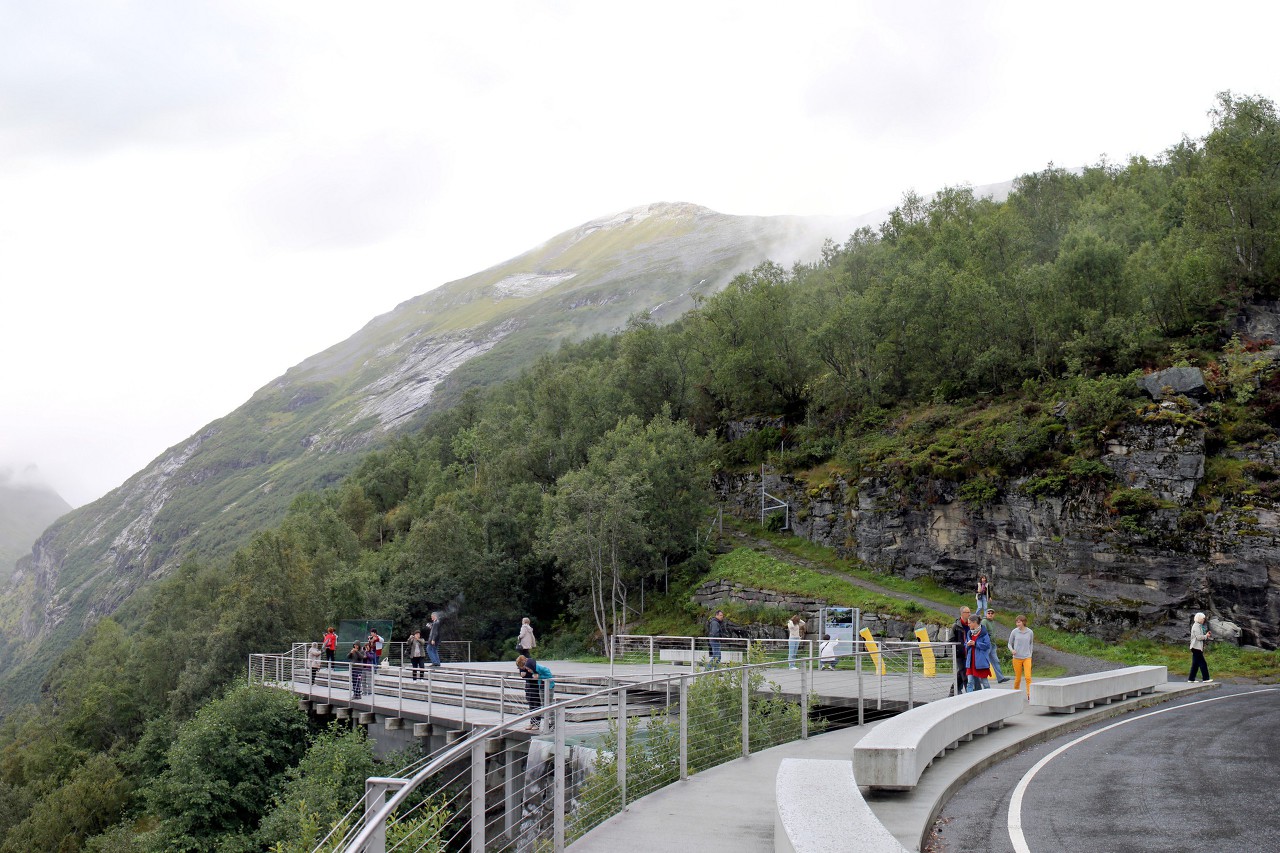 If you look from the platform to the right, you can see one of the waterfalls "Seven sisters". Looking ahead, we will get to know them better during a short cruise on the fjord.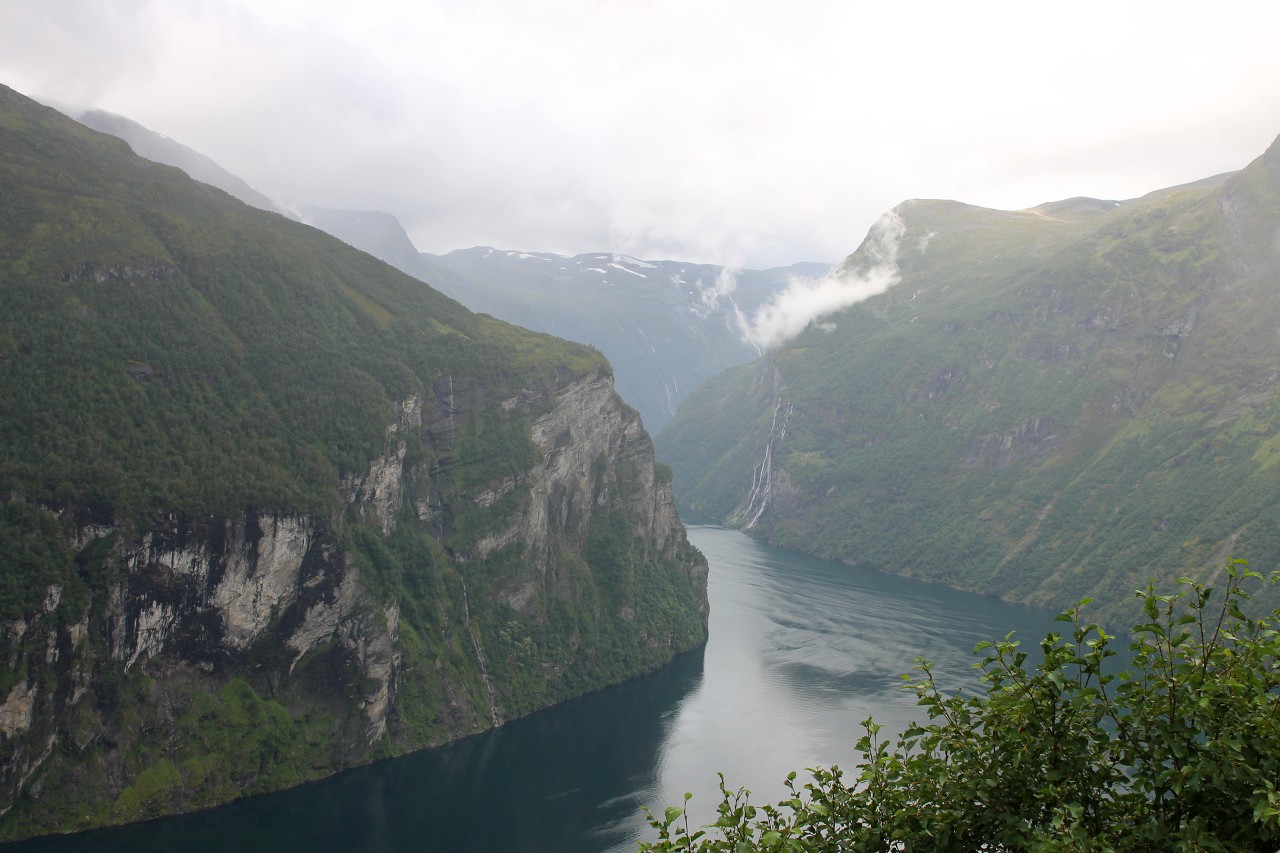 To the left, you can see the source of the fjord, surrounded by mountains over one and a half thousand meters high. at this point the glacier began to cut through the mountains below sea level.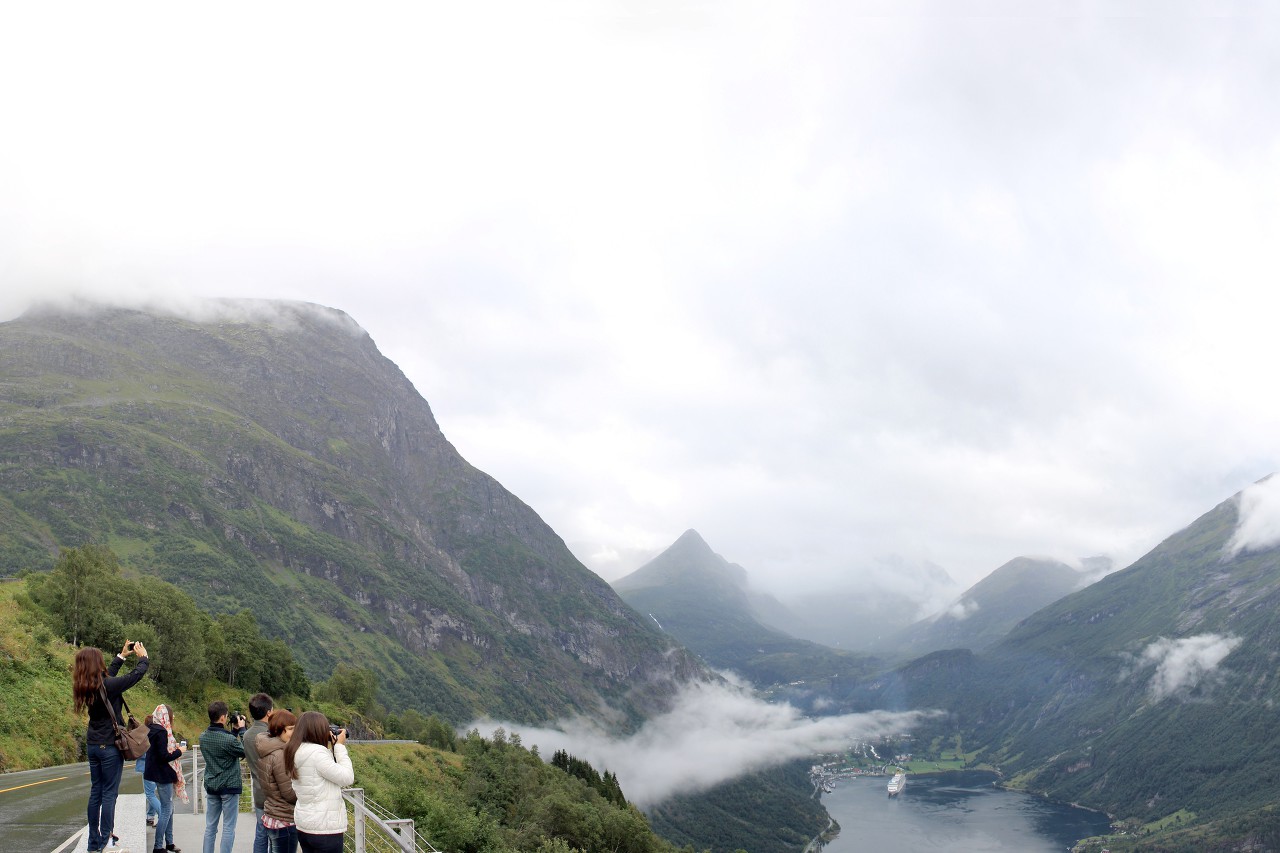 On the Bank of the glacier valley is located the town of Geiranger, one of the tourist gems of Norway.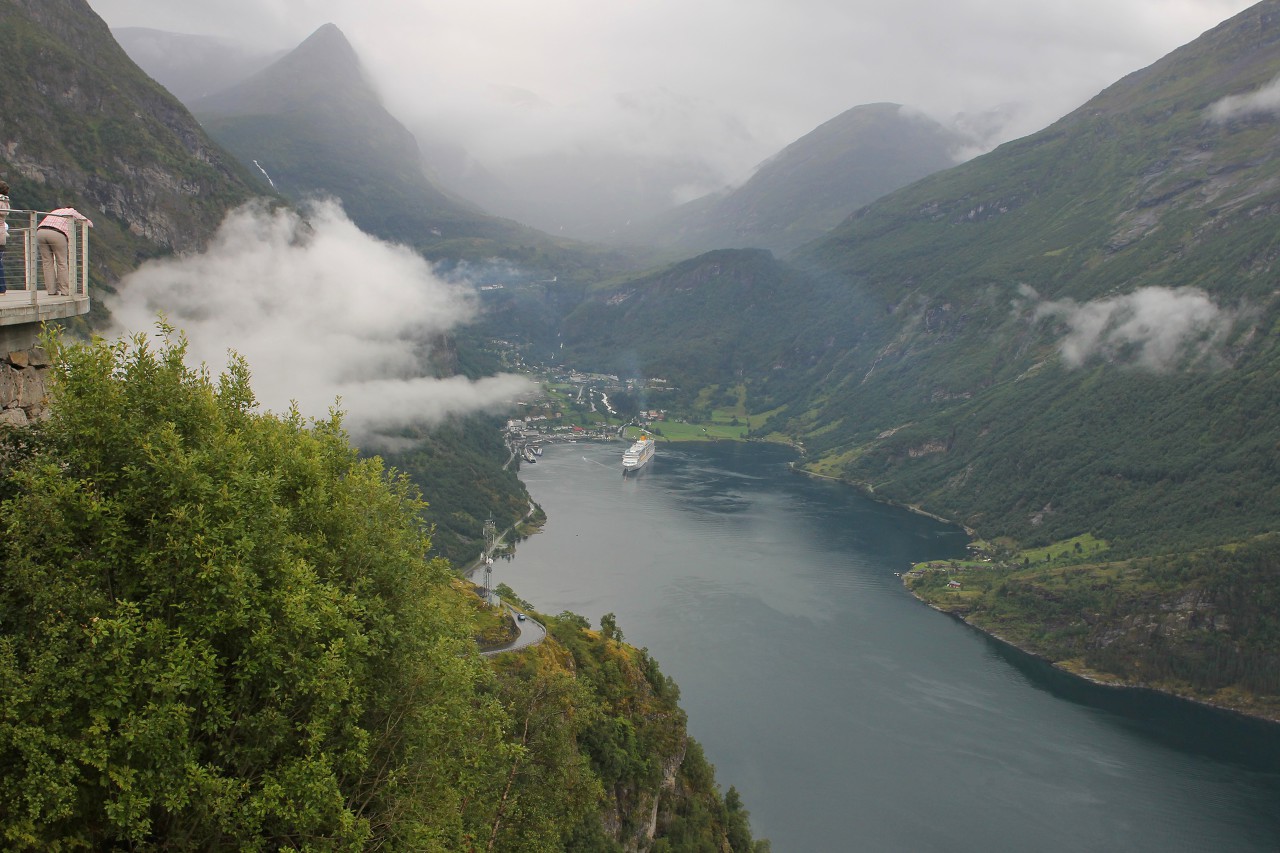 The main part of tourists gets to this wonderful area by water: on the Hellesilt-Geiranger ferry, on the regular Hurtigruten line Express trains and cruise ships. Today the Costa Luminosa liner is visiting here.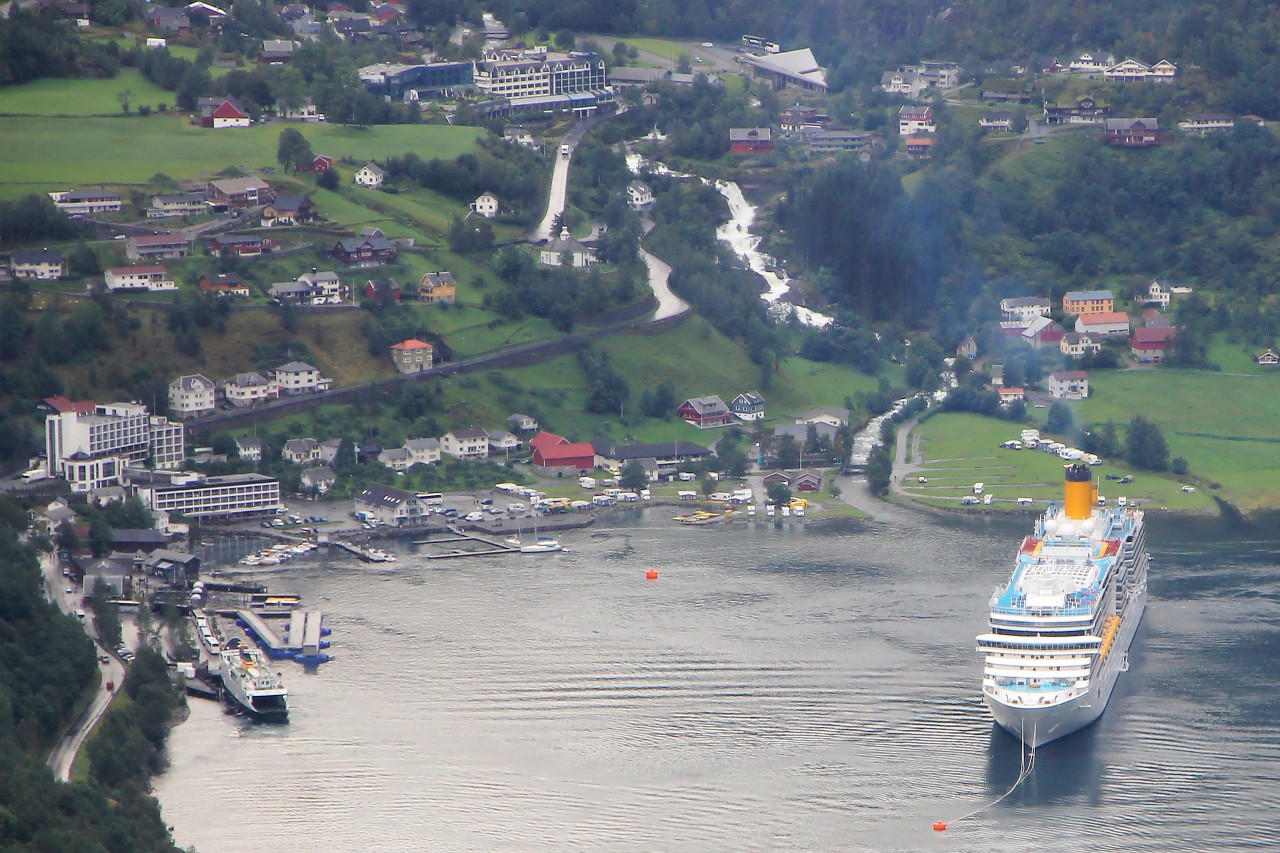 Next to the parking there is a small picturesque waterfall.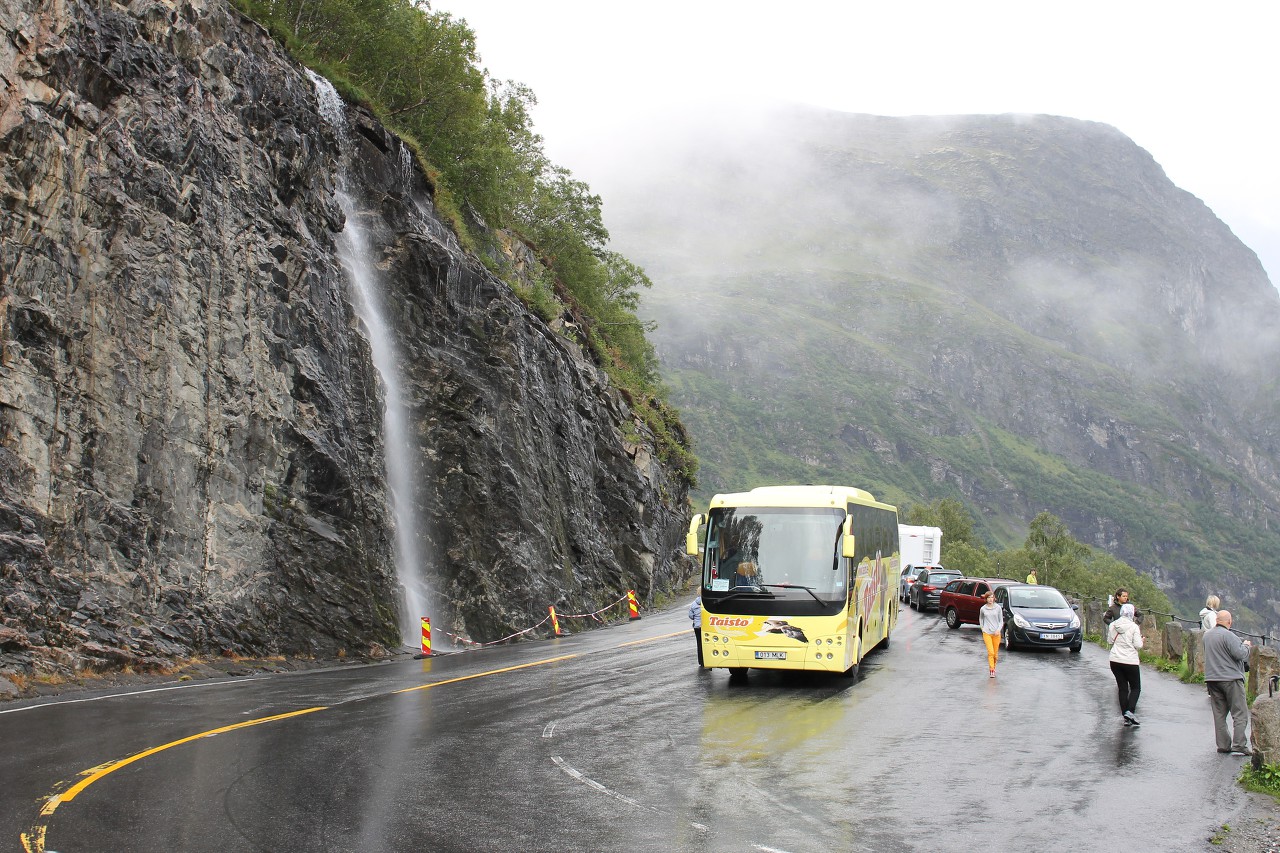 The unnamed river originates on the slope of the Turrvass mountain at an altitude of about 800 meters.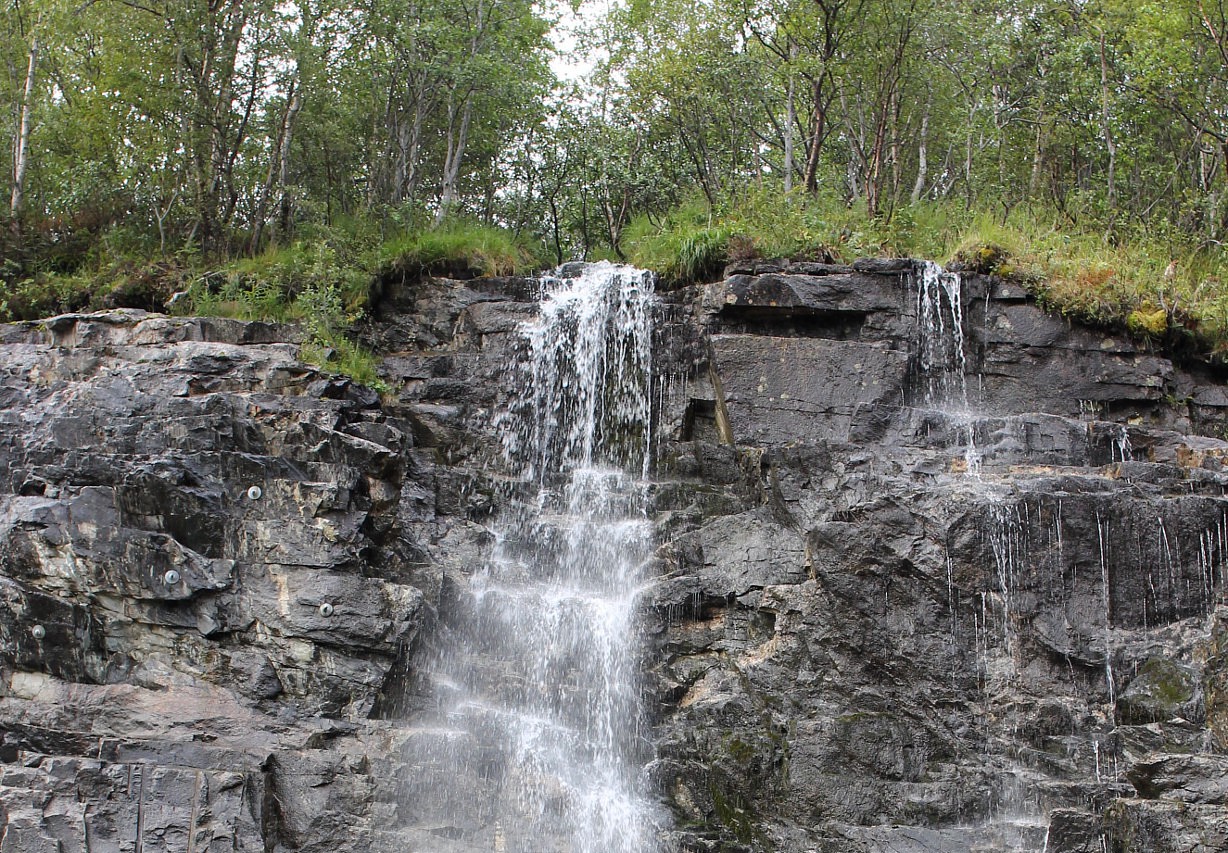 The construction of the road formed an artificial threshold on the river.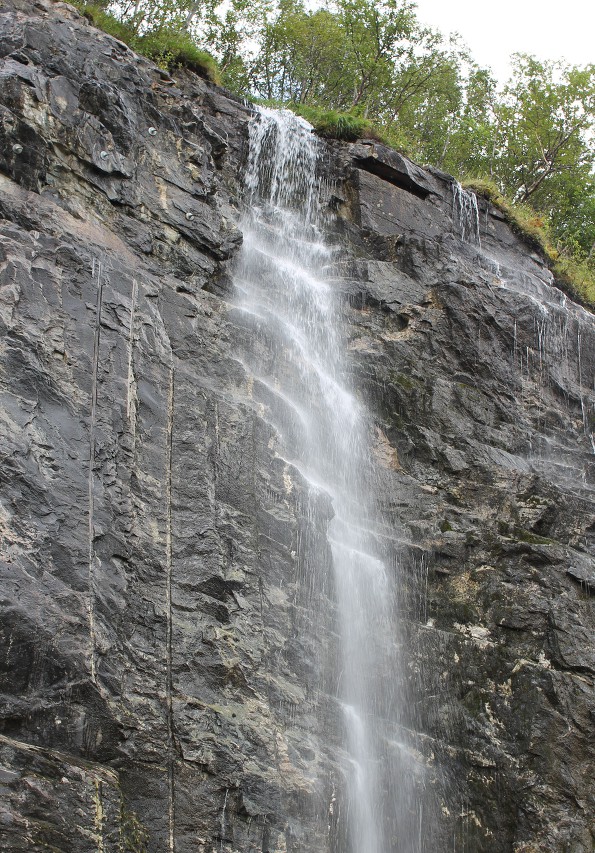 The water passes under the road, and at the observation platform falls down from a transparent ledge.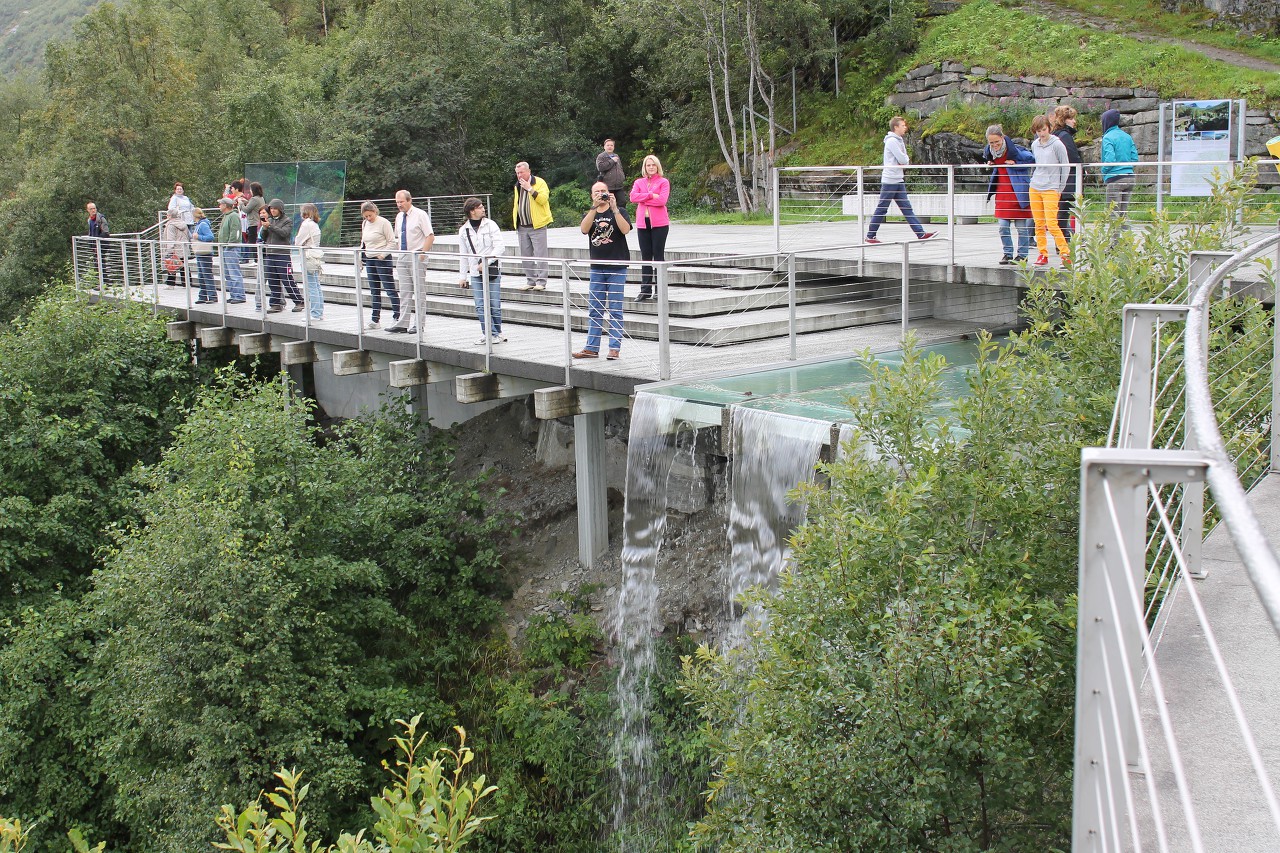 They say that if you throw a coin on the ledge, the most secret desires are fulfilled.