Old Olden Church
After a walk through the mountain valley to the Briksdalsbreen glacier and a hearty lunch in the village of Briksdalsdal, we drive back along the already familiar road Fv724, going down the valley of the Dalelva River.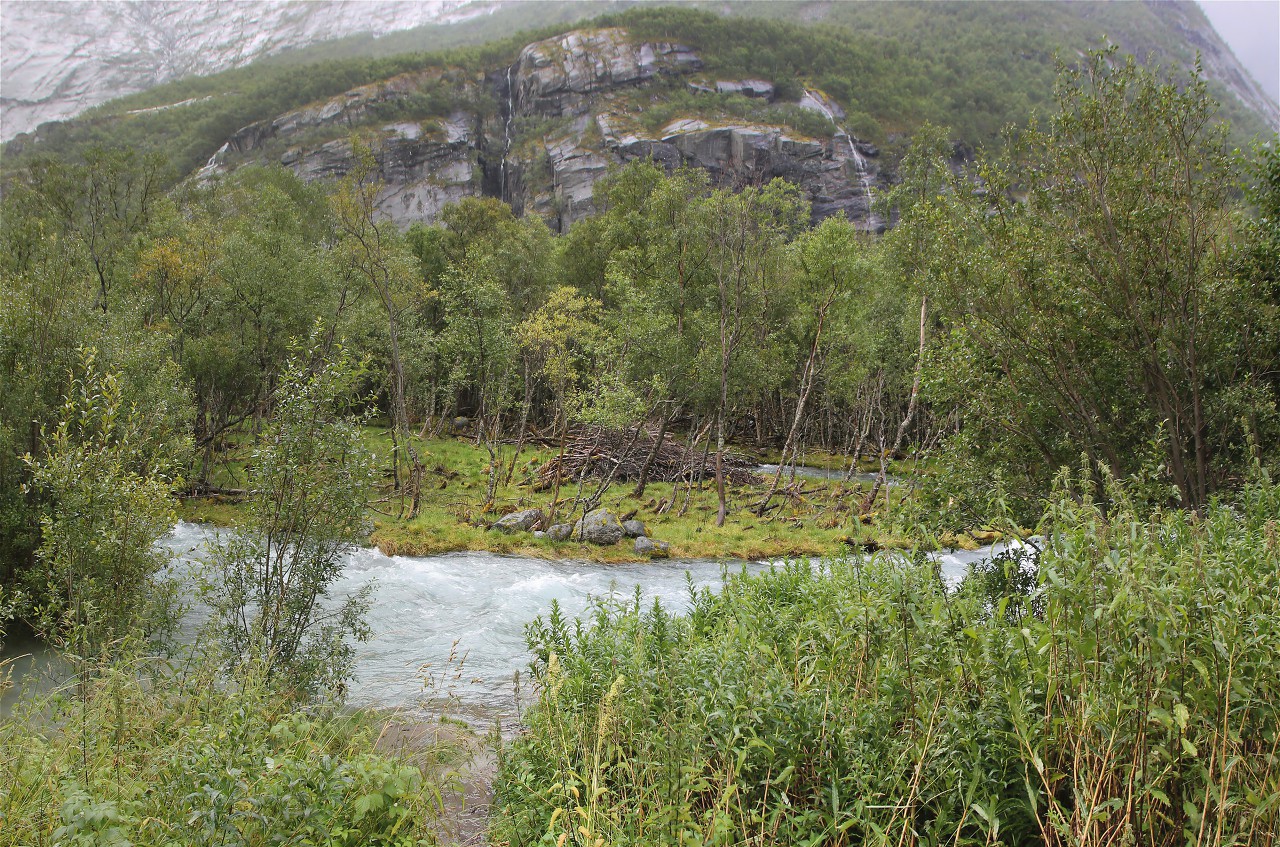 Once again passing through Olden, it is worth stopping here to learn about the history of the Old Olden Church (Olden Gamle Kyrkje). Historians claim that earlier on this site there was a stone church built in 1308, and before it there was a wooden so-called "mast" church (stavkirka). In 1723, to pay off the national debt, the king organized an auction of churches, and Peder Pederson Tonning purchased the church in Olden. The stone building of the early fourteenth century was very dilapidated, and in 1746 he demolished it and built a wooden frame church on the site. During a severe winter storm in 1757, the church was almost destroyed Tonning did not consider it necessary to restore it and built a new one, in the form of a Greek cross with a tent tower in the center. In 1893, the Tonning family sold the church to Olden Parish. In 1933, the Norwegian Cultural Heritage Authority and the Society for the Preservation of Ancient Norwegian Monuments decided to preserve the church. In 1934, the so-called "New Church" was built, and this one was called the "Old Church" and a museum was opened in it, which operates in the summer season. In 1969, a major restoration of the building was carried out, and in 1916 the altar was restored. The church features religious paintings and sculptures. The most valuable exhibit is a unique Bible from the reign of King Christian III of Denmark, and the museum also has a collection of religious paintings and sculptures.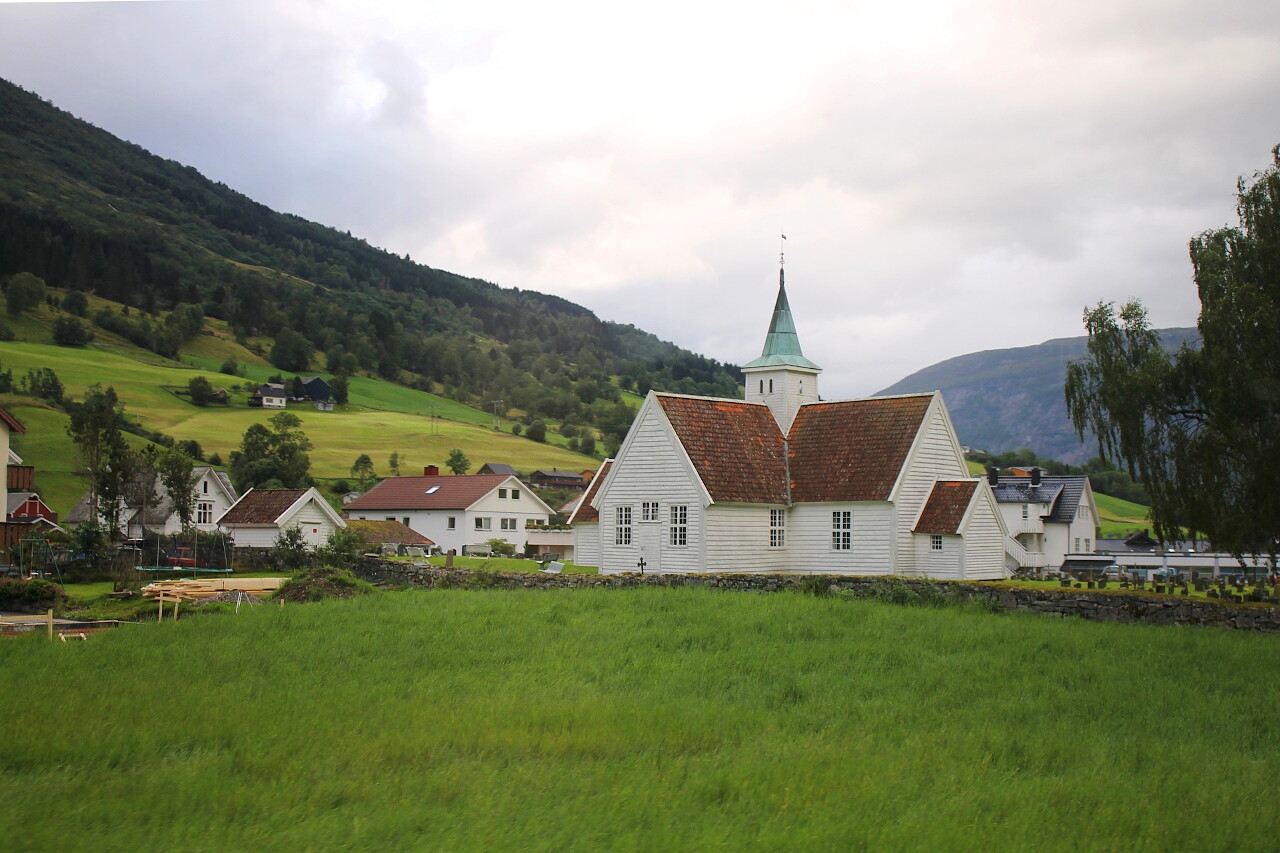 At Olden, we take the Fv60 highway, which runs along the western shore of Oldebukta Bay, located at the far end of the Nordfjord.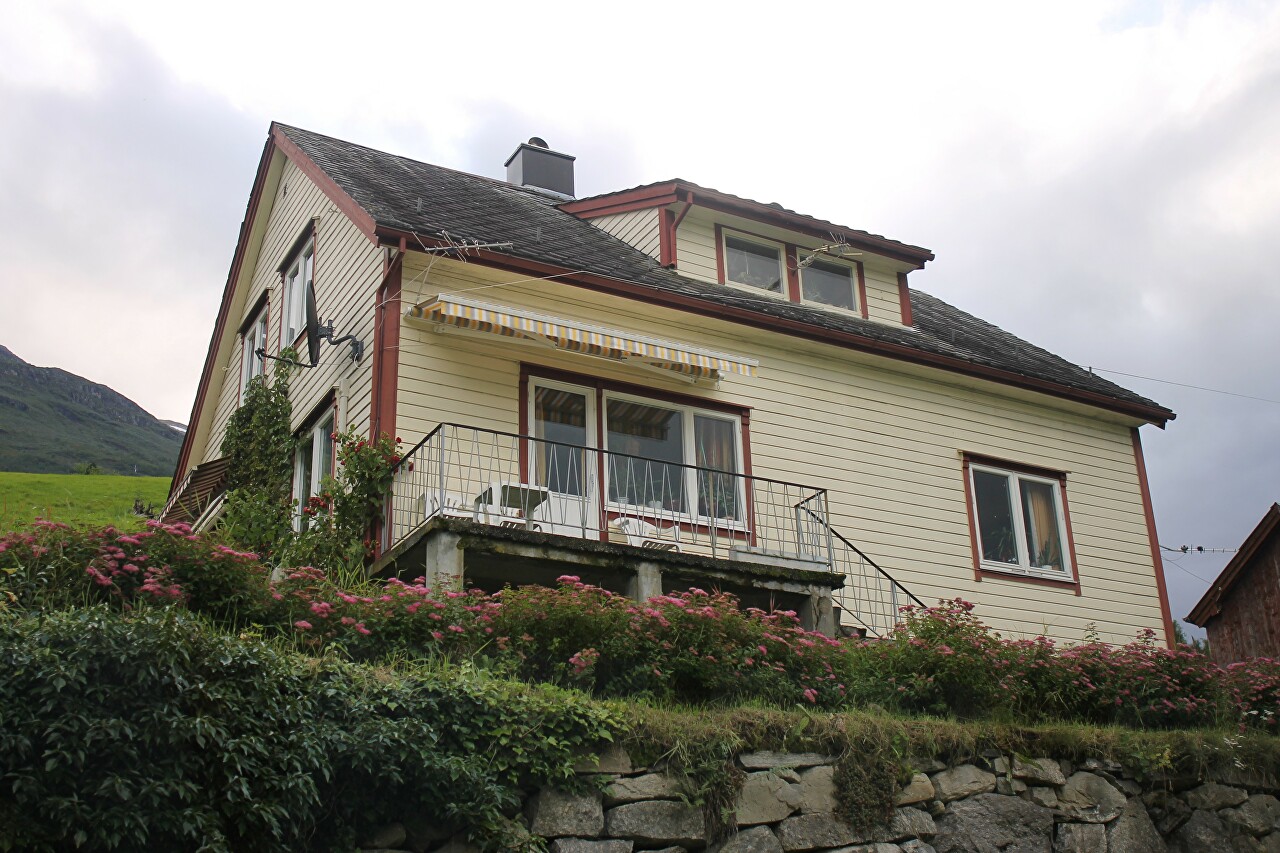 In about five minutes we pass the construction section of the Vandberg tunnel, which has already been put into operation. The tunnel removed the danger of rockfalls from the road section, which previously went along a narrow strip between the water and a steep mountain slope.