Innvik and Utvik
We continue on the Fv60 highway along the Nordfjord, passing the snow-white cruise ship coming from Stryn. This part is called Innvikfjorden.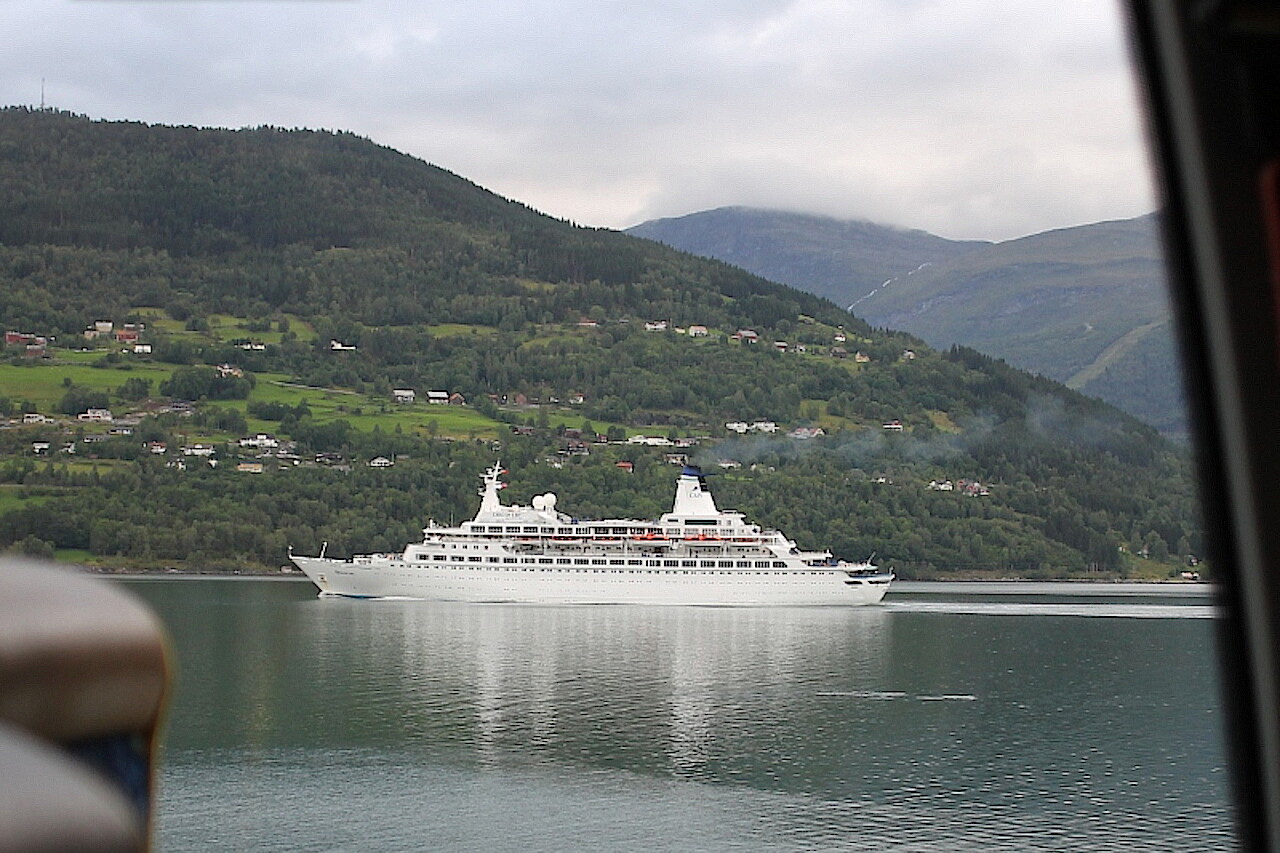 Innvik takes its name from the farm and is now the center of the farming district. In fact, these are several dozen houses scattered among green fields, strewn at this time with hay briquettes packed in plastic wrap. The town's main attraction is the large octagonal wooden church, built in 1822 and accommodating about 350 people. Unfortunately, there was no stop here and the church didn't get into my picture.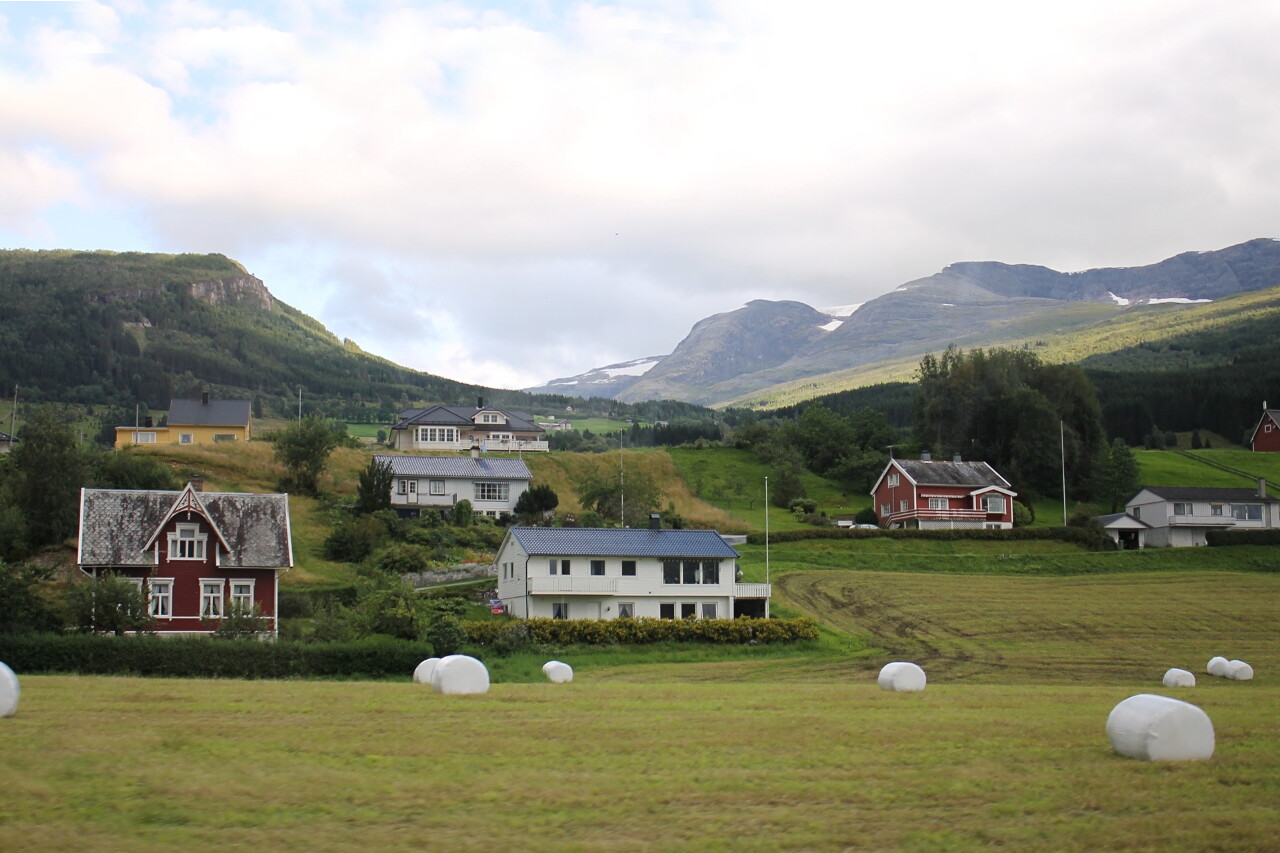 The next town, Utvik, was founded as a trading settlement. It is located at the intersection of roads and at the narrow point of the fjord. For a long time there was a ferry crossing here, which was closed in 1936, after the construction of a highway around the fjord. There is also a large wooden church built in 1840 in the Neo-Gothic style. Its history goes back to the 13th century, at this place there was first a wooden stavkirka, then a stone medieval church.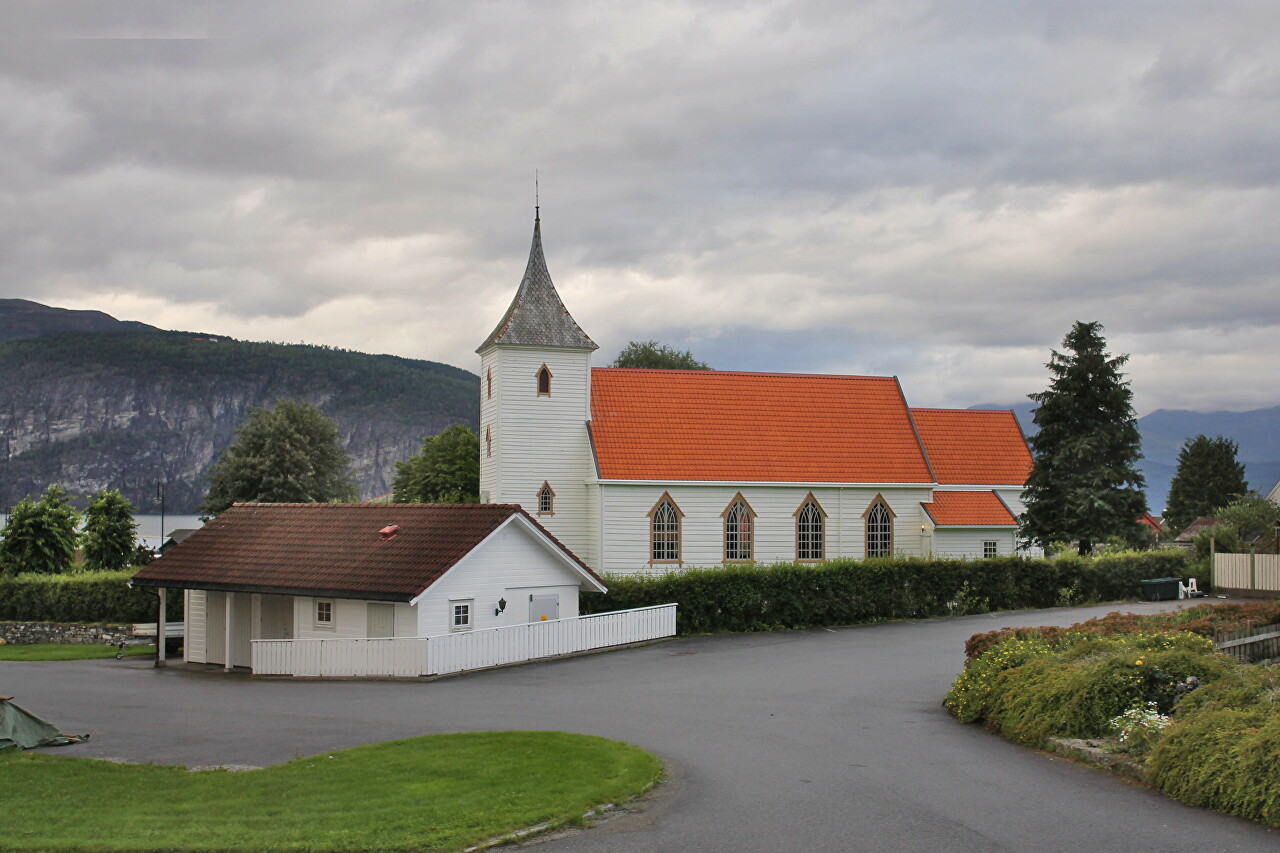 Here, the Fv60 highway turns south and rises in a steep serpentine to an altitude of more than 500 meters, offering a stunning panorama of the western part of the Nordfjord.