Briksdalsbre Village
The walk to the glacier ended with a return to the tiny village where the walking route begins.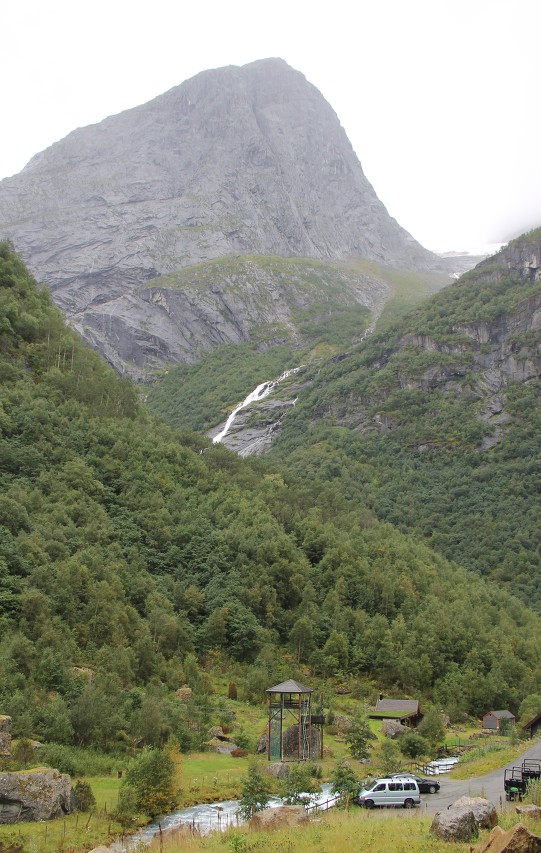 The village is decorated with the Volefossen waterfall, which descends in three cascades from a height of 309 meters. The height of the largest threshold is 174 meters. The foot of the waterfall is 150 meters from the village, there is a hiking trail there.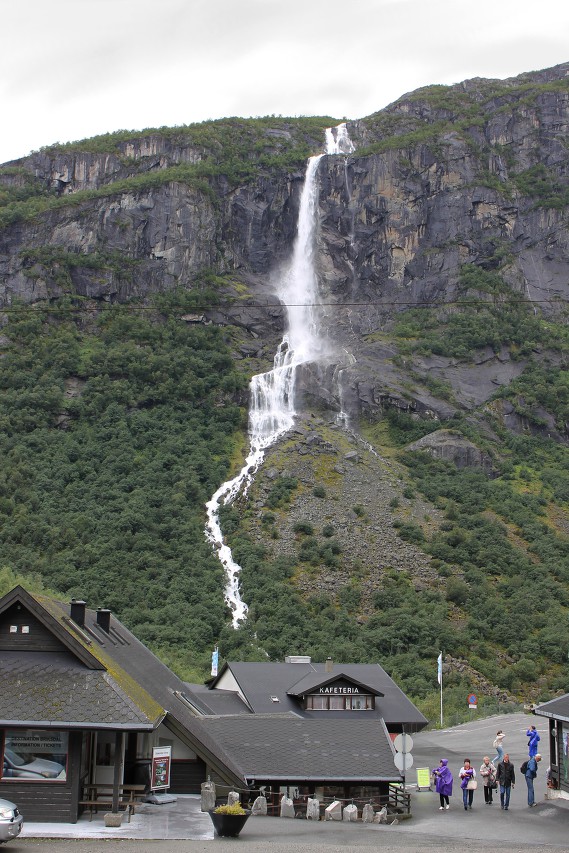 After crossing a wooden bridge across the turbulent stream of Briksdalen, you can walk to the foot of the waterfall.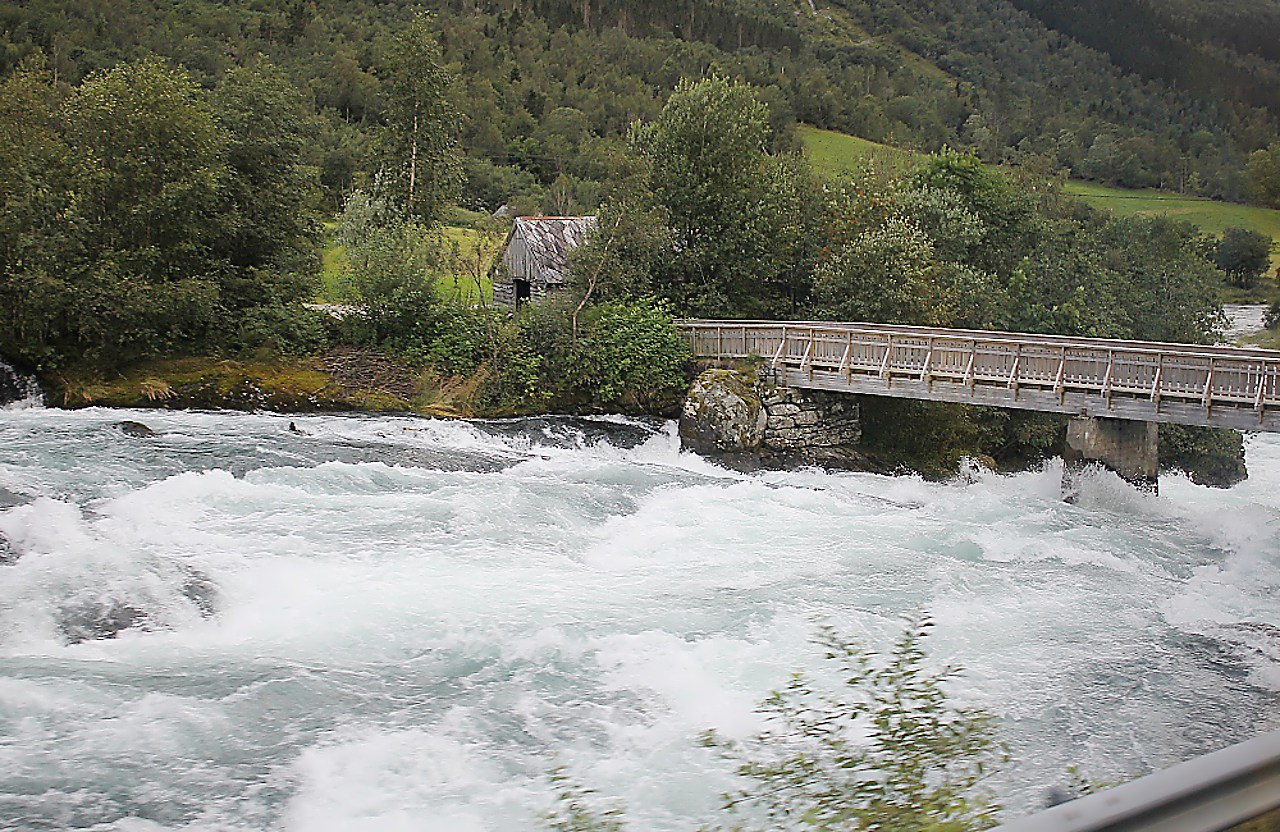 In addition to the hotel in the village there is a gift shop and a cafeteria, as well as a training complex for trial and climbing - from here begin a few mountain routes of varying degrees of complexity. For those who do not want to go to the glacier on foot, in the village there is a "mountain transport" - most of the way you can drive by small offroader - "Trollmobil".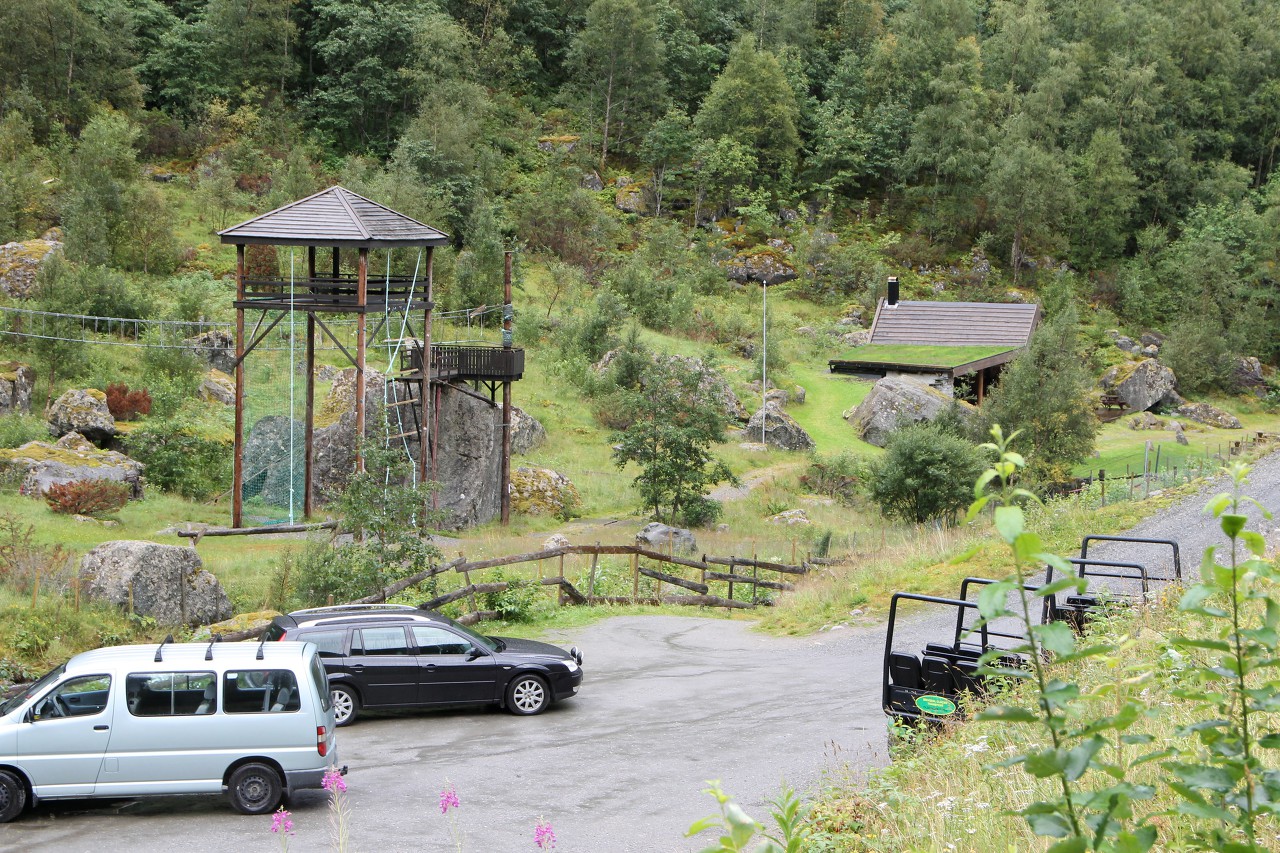 There is a post of the tourist control and rescue service in the village.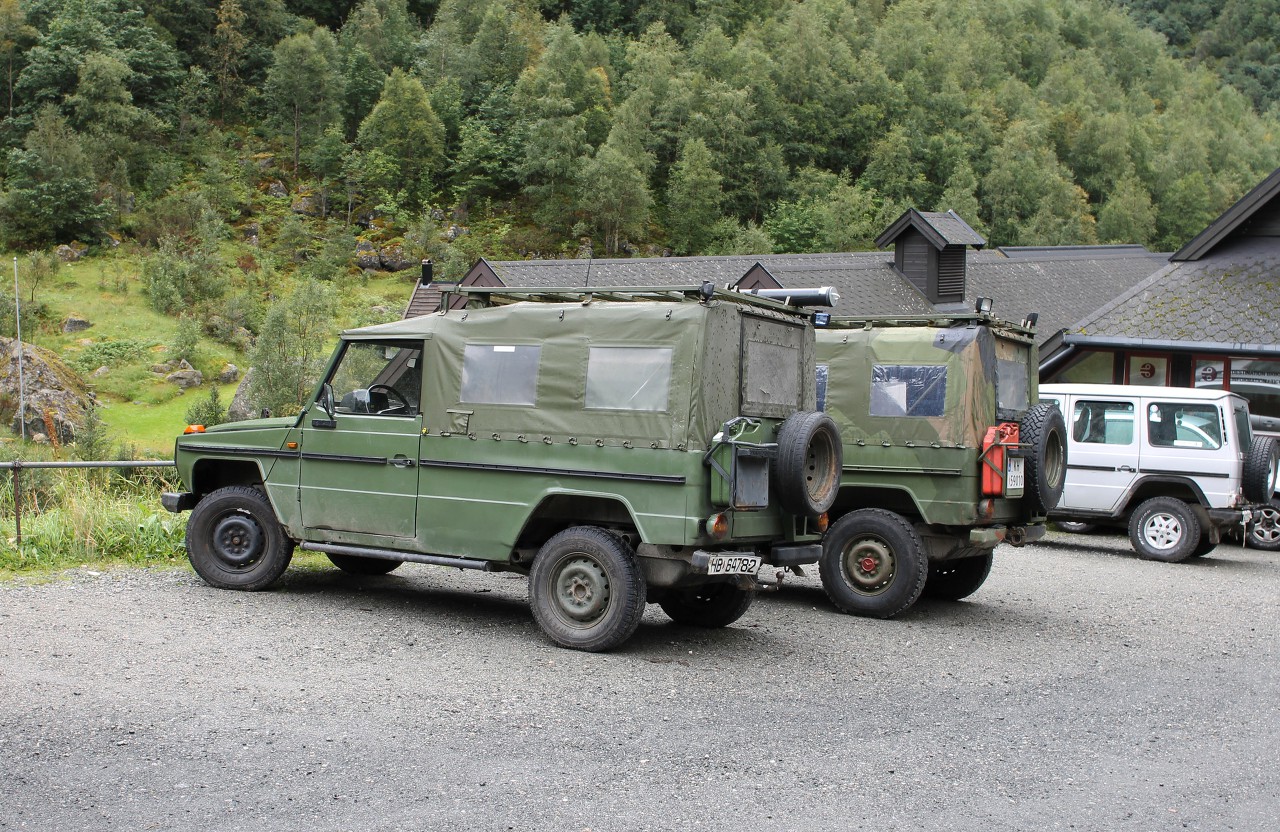 Here we restored spent calories in the restaurant of the hotel Briksdalsbre Fjellstove, paying 35 euros per person for the buffet, and they were worth it. But here I made the mistake of going straight to the meat and rice with hunger, and when I found that the choice was simply huge, in order to evaluate other dishes, there was almost no room in the stomach for them.