Batnfjord and Fannefjord
After the Gemnesund Bridge, the E39 highway heads southwest along the Batnfjord, a small 9km-long arm of the Tingvollfjord surrounded by gently wooded mountains.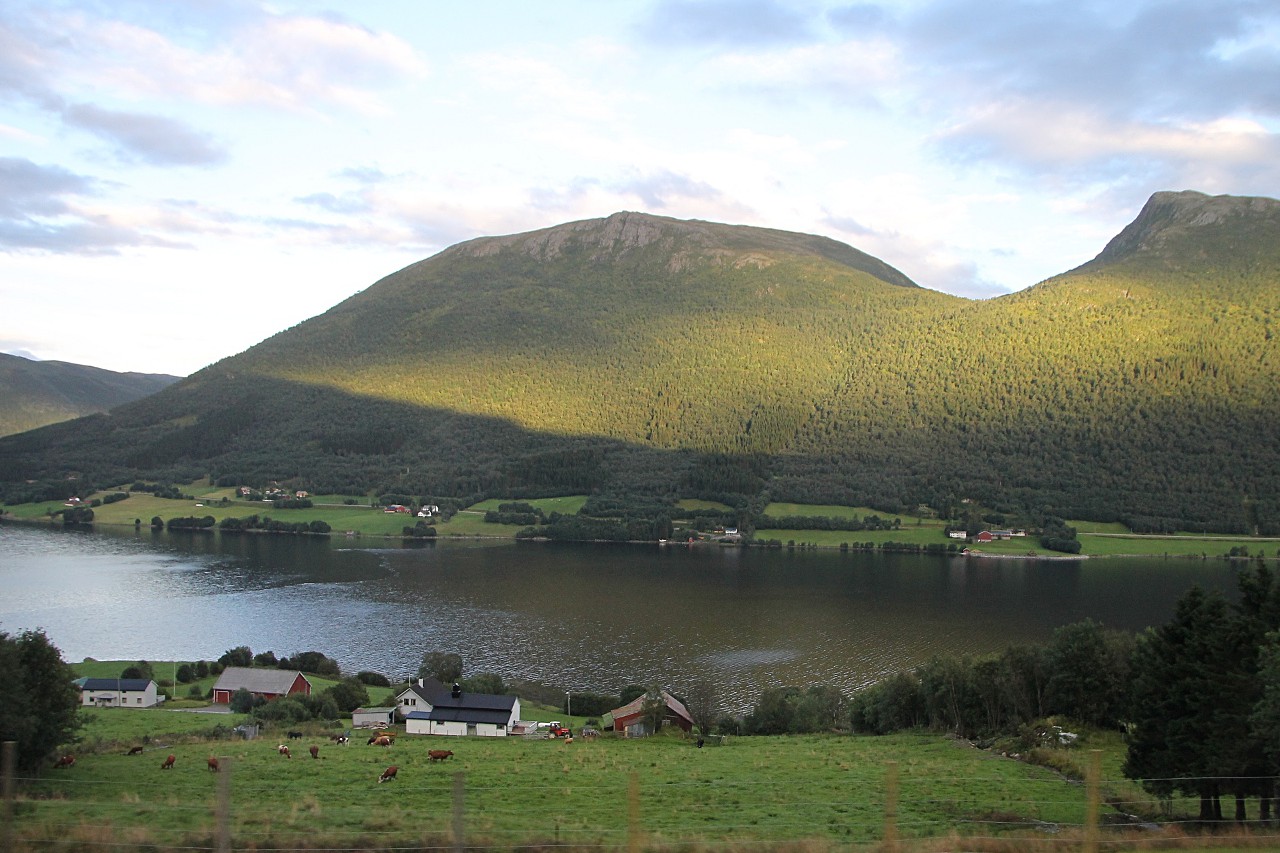 The fjord ends in a valley, on the bank of which is located the farming town of Batnfjordsøra, the administrative center of the municipality of Gjemnes with a population of about 400 people. I recommend staying here for a few hours and hiking along the Batnfjordelva River. The scenic route of about 7 kilometers runs along both banks of the river and has several picnic areas. On the shore of the fjord there are houses for fishermen, where you can rent gear and a boat.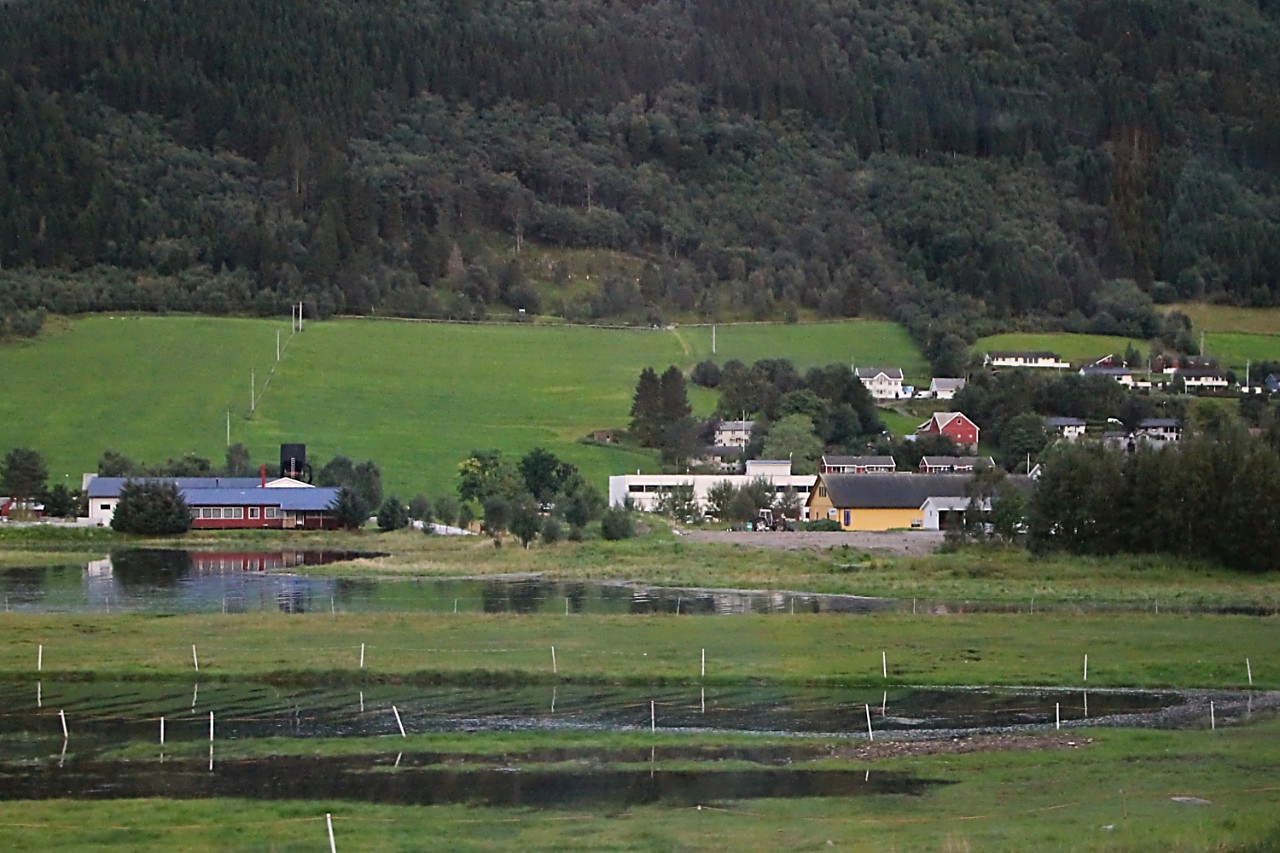 After a dozen kilometers through a mountain valley, the highway comes to the shore of the Fannefjord. It is one of the branches of the Romsdalfjord, its length is about 25 kilometers, at its mouth is Molde, the capital of the province of Møre og Romsdal.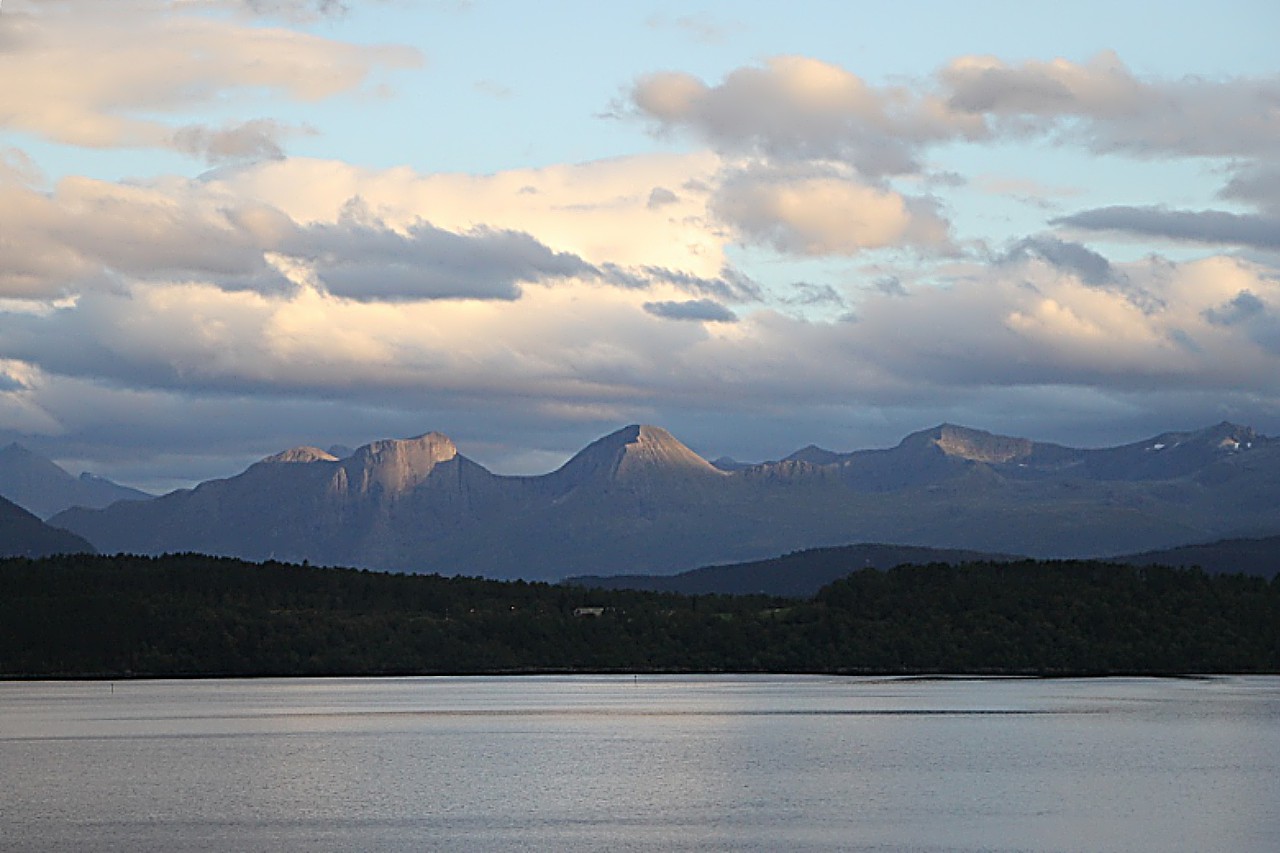 To the east, the Reinheimen Mountains rise, illuminated by the setting sun. The height of the main peaks of this mountain system exceeds 2000 meters. In 2006, this mountainous country was declared a National Park.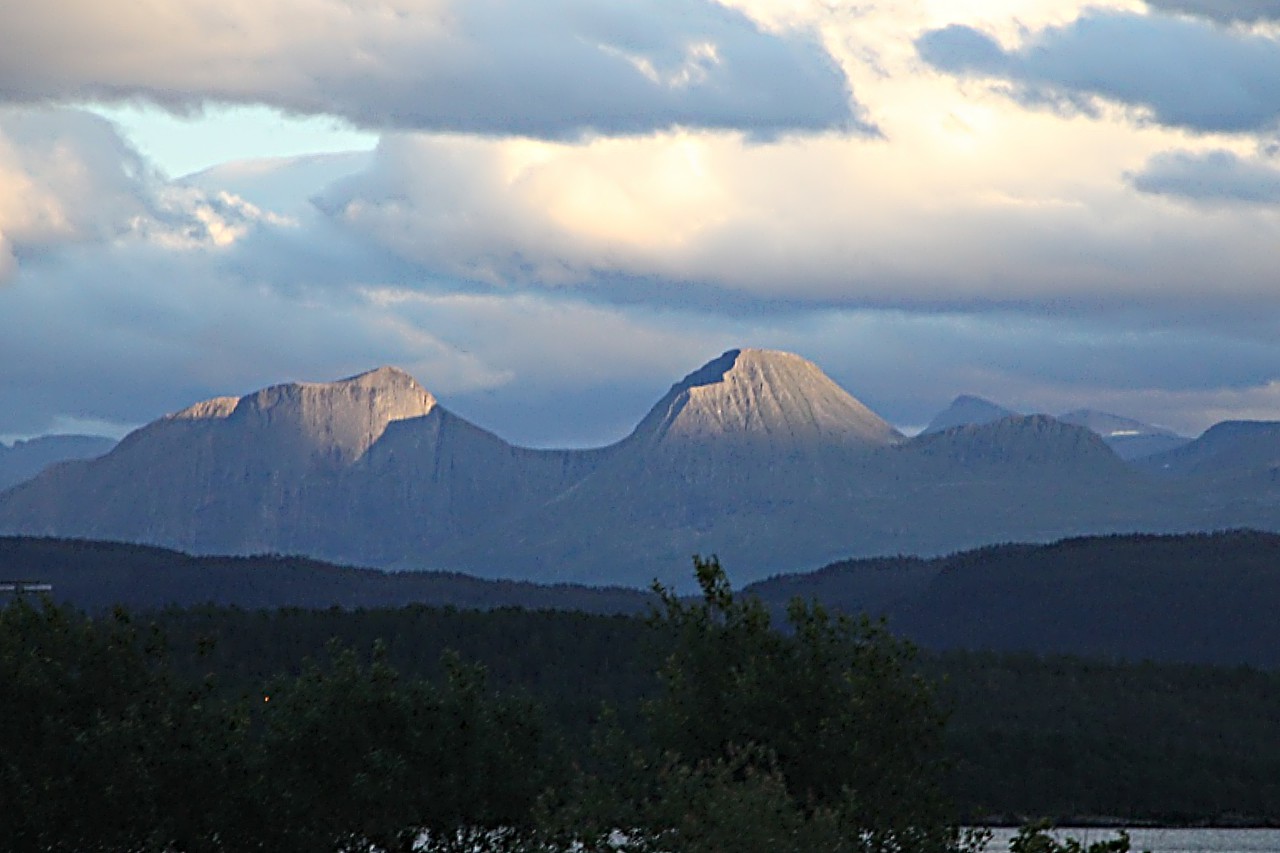 The Bolsøysundet Strait is crossed by the bridge Bolsøybrua, opened in 1991. The bridge is built of concrete, has 11 spans with a width of up to 55 meters. The length of the bridge is 555 meters, in the highest part the roadway bends in a steep arch and is located at a height of 16 meters above the water. This bridge is one of the wonders of Norway, when approaching the arched span at one point, it seems that the bridge ends at the top of the arch.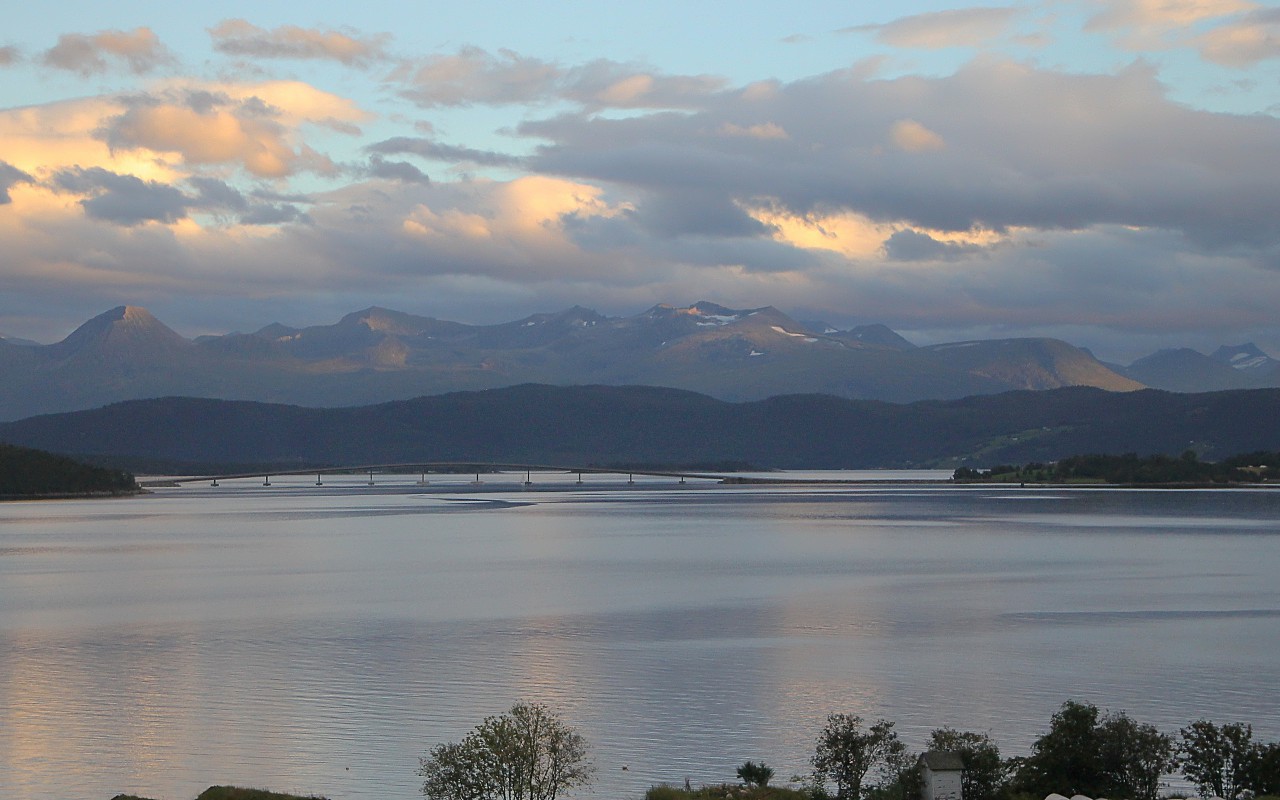 About three and a half hours after leaving Trondheim, we reached the suburbs of Molde. To the right of the road, you can see the airport runway. Large flat areas in the country of mountains and fjords are very rare, the airport is built on a narrow strip, squeezed between the mountains and the water.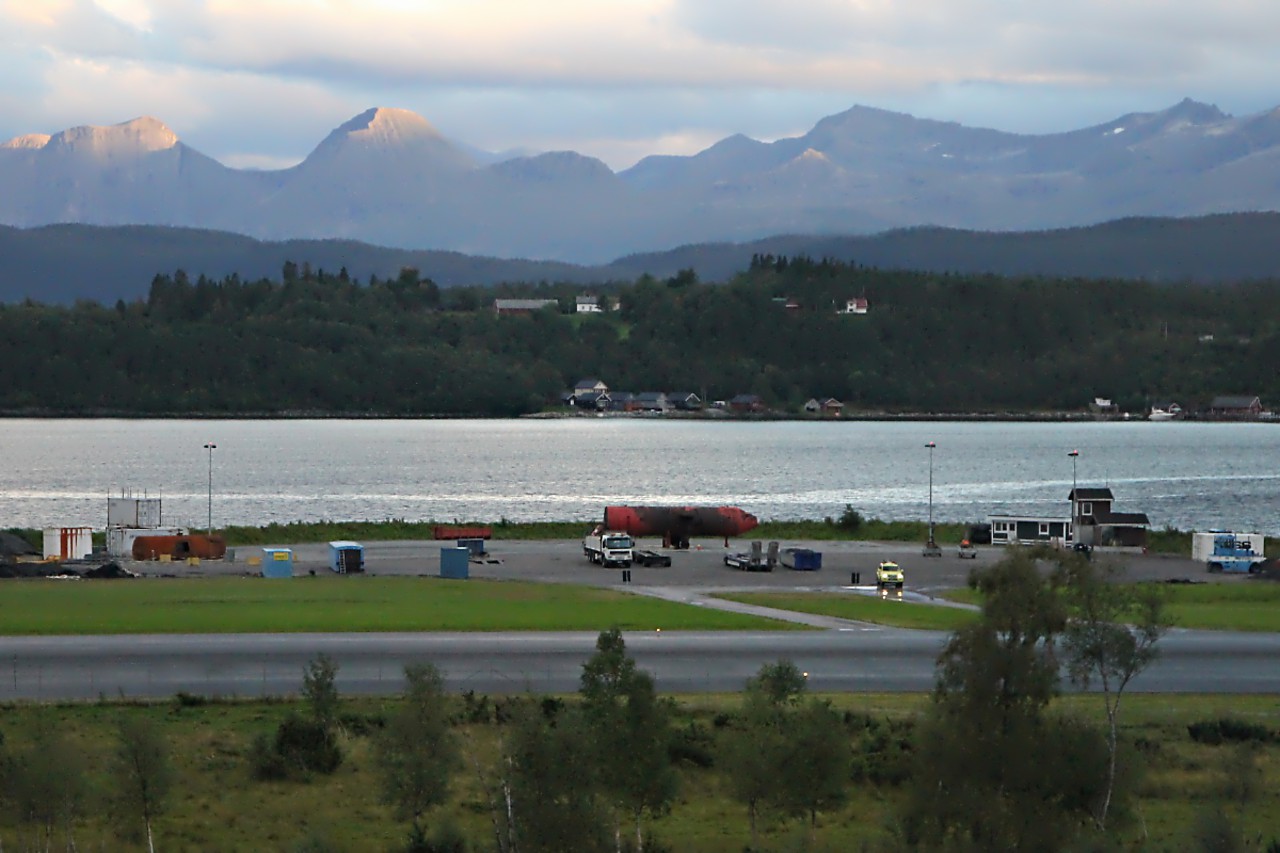 Årø International Airport is located 5 kilometers from the center of Molde. The airport was opened in 1972, initially serving regional first-time arrivals on Fokker-F27 aircraft. Now Ares accepts large planes of seven airlines that operate both local flights and seasonal flights to "hot countries": Alicante, Palma de Mallorca, Rhodes Island.