Nidaros Cathedral Architecture
Norwegian king Olaf II Haraldsson died in 1030 in the battle of Stiklastadir and was buried in Nidaros, in the 70s of the 11th century a stone church was built over his tomb, in 1164 Olaf was canonized, and at the end of the 12th century the construction of the Cathedral began, which lasted about a hundred years. What the Cathedral looked like in the 13th century is unknown, since then it has been destroyed by fire several times and restored. Now we see the building, the restoration of which began at the end of the 19th century and ended in 2001.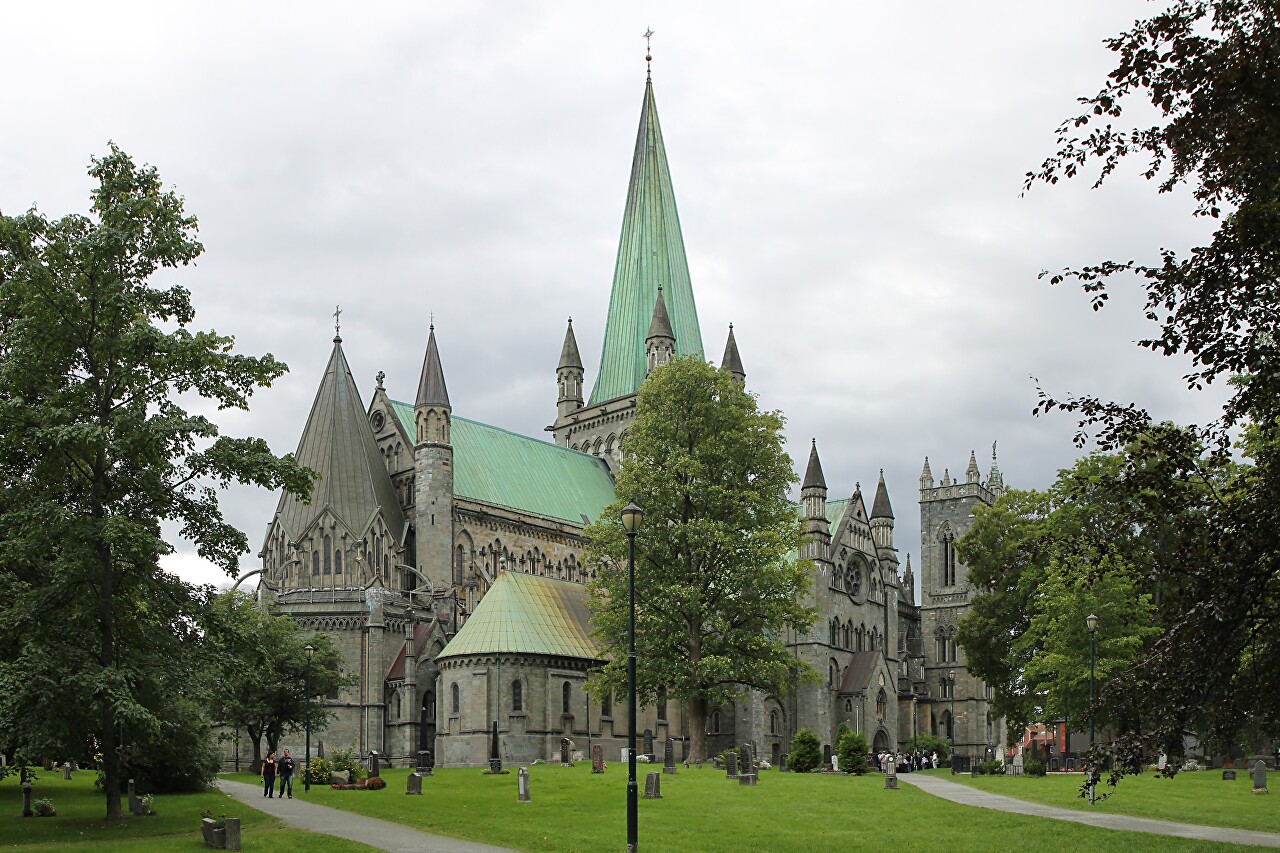 The oldest, eastern part of the Cathedral is built in the Romano-Germanic style, characterized by massiveness, minimal decor and narrow windows.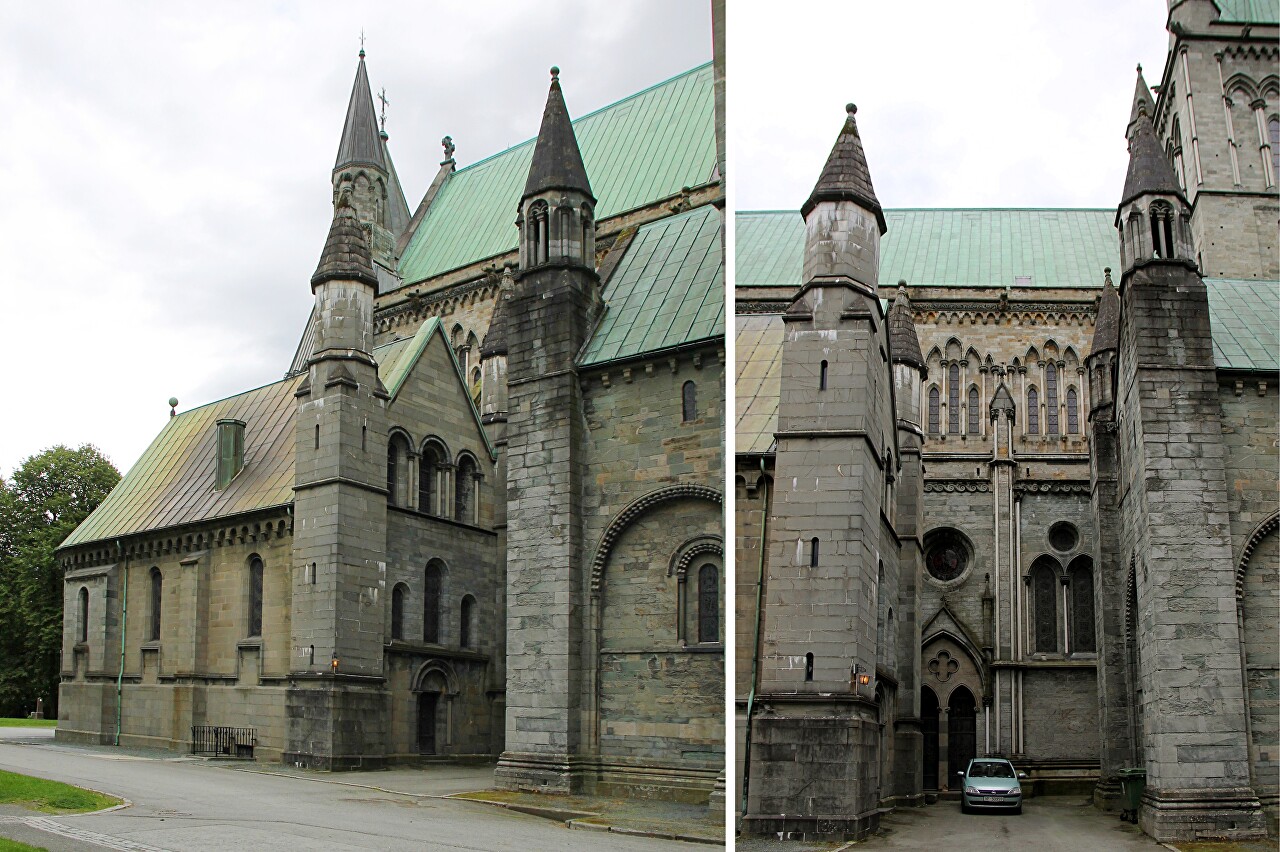 The transept with side round rose windows, covered with an octagonal tent in the center, also belongs to the same period.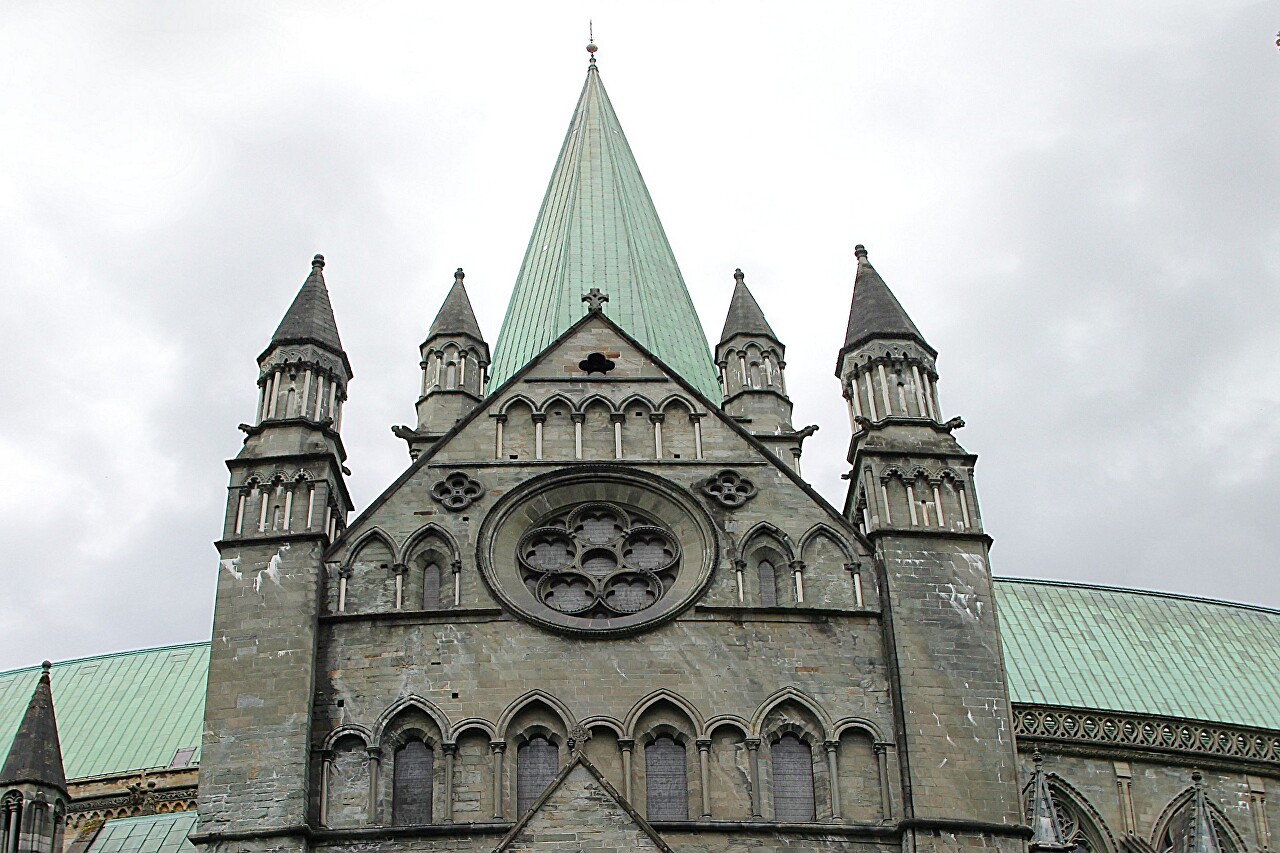 The semicircular arch of the portal in the South wing of the transept is decorated with a geometric ornament of triangular segments, above it we see the head of St. Olaf. Here is the main entrance to the Cathedral, from Torvet square directly to it goes Munkegata street.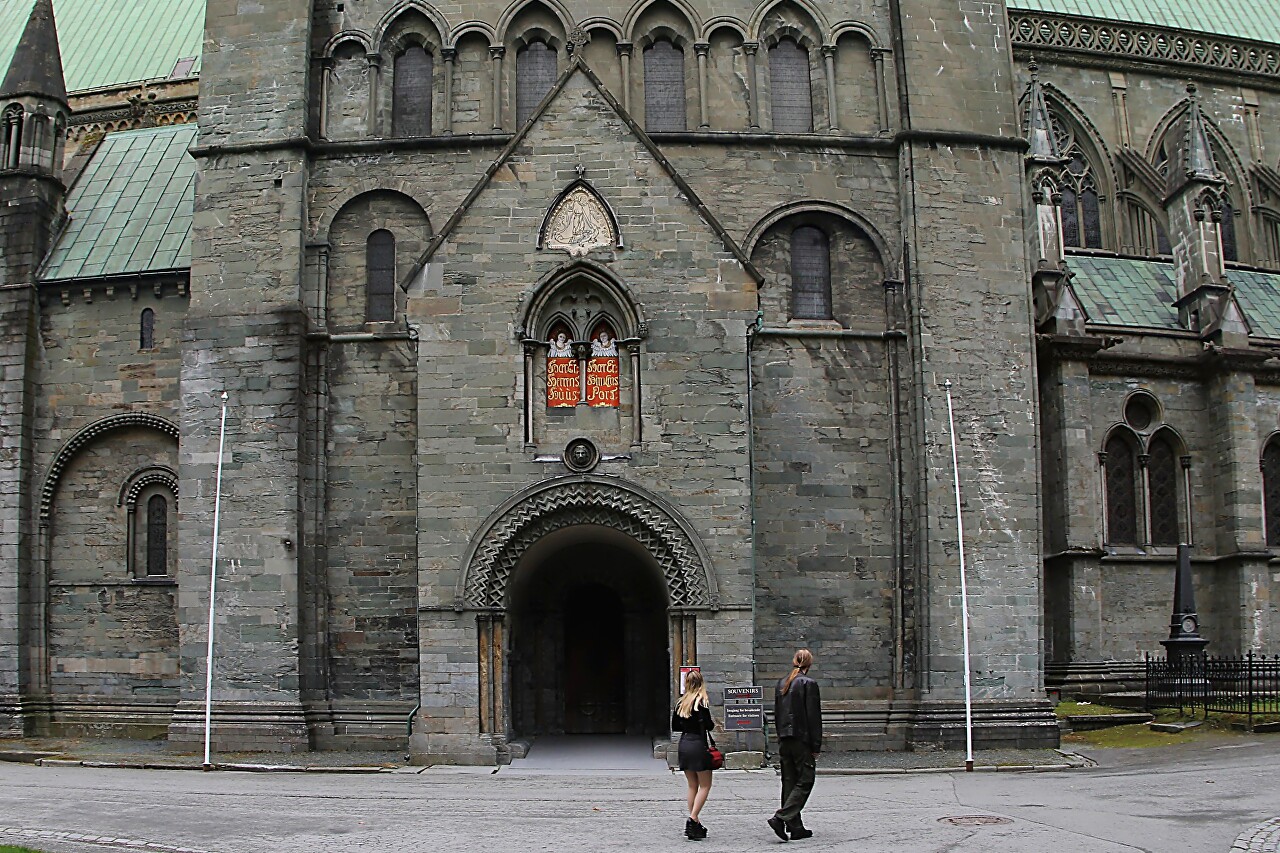 The western part of the building was laid out in 1248, it is built in the Gothic style, with large openwork windows. The towers were built in the 20th century during the restoration process, or rather the creation of a new western facade in the French Gothic style. In the 70s of the 20th century, a sculpture of Michael the Archangel by Christopher Leydal appeared on one of the spires of the South tower. According to the author, he gave the Saint the features of American singer Bob Dylan in protest against the Vietnam war.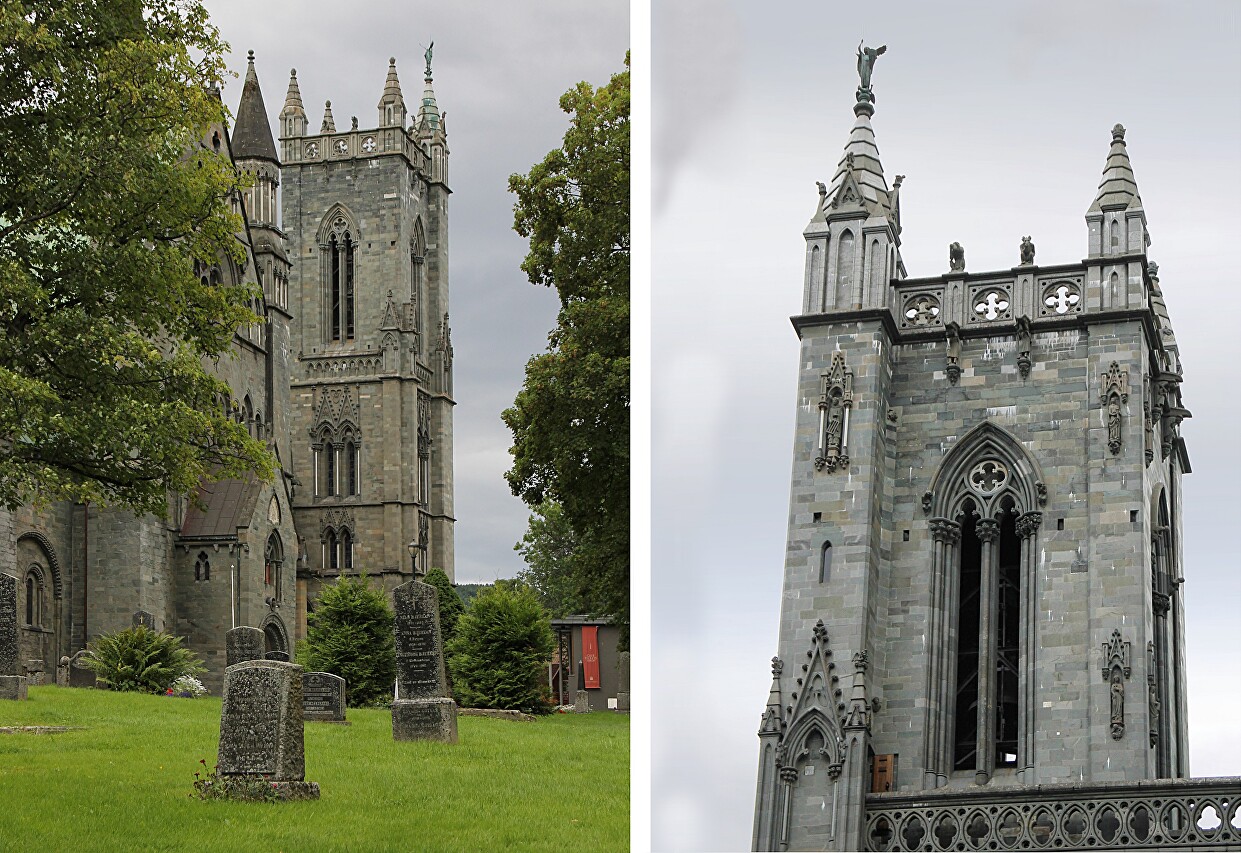 The Cathedral is open to the public from 9 to 14 hours, on Saturday from 9 to 13, on Sunday from 13 to 16.