Gargoyles and Ornaments of Nidaros Cathedral
Typical elements of medieval Gothic decoration are present in abundance in the appearance of Nidaros Cathedral. The western part of the Cathedral, built in the late Gothic style, is particularly richly decorated. The eastern part in the Anglo-German style has a more modest design.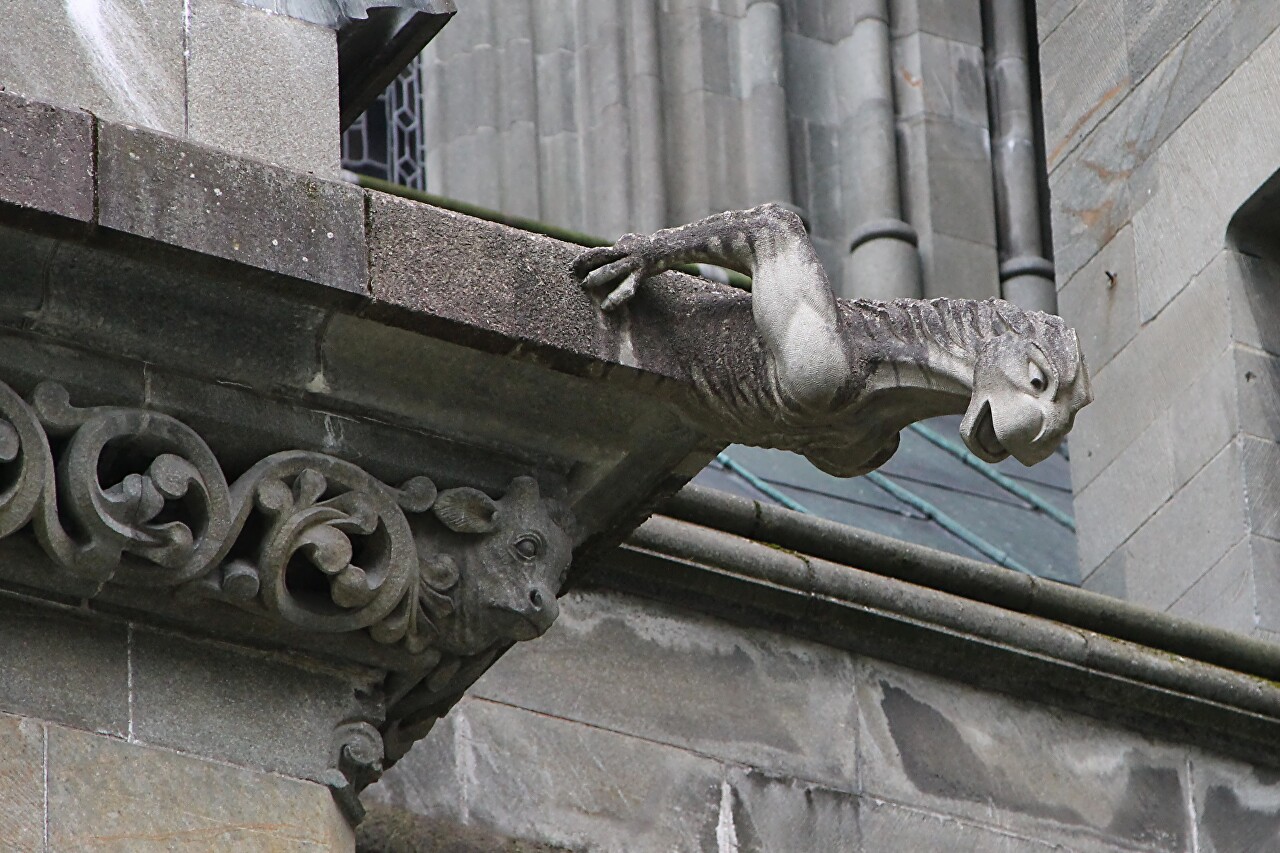 The gargoyle architectural element originally had a purely practical purpose, it is designed to divert rainwater from the roof and cornices. Over time, gargoyles were given a sculptural form, depicting grotesque characters.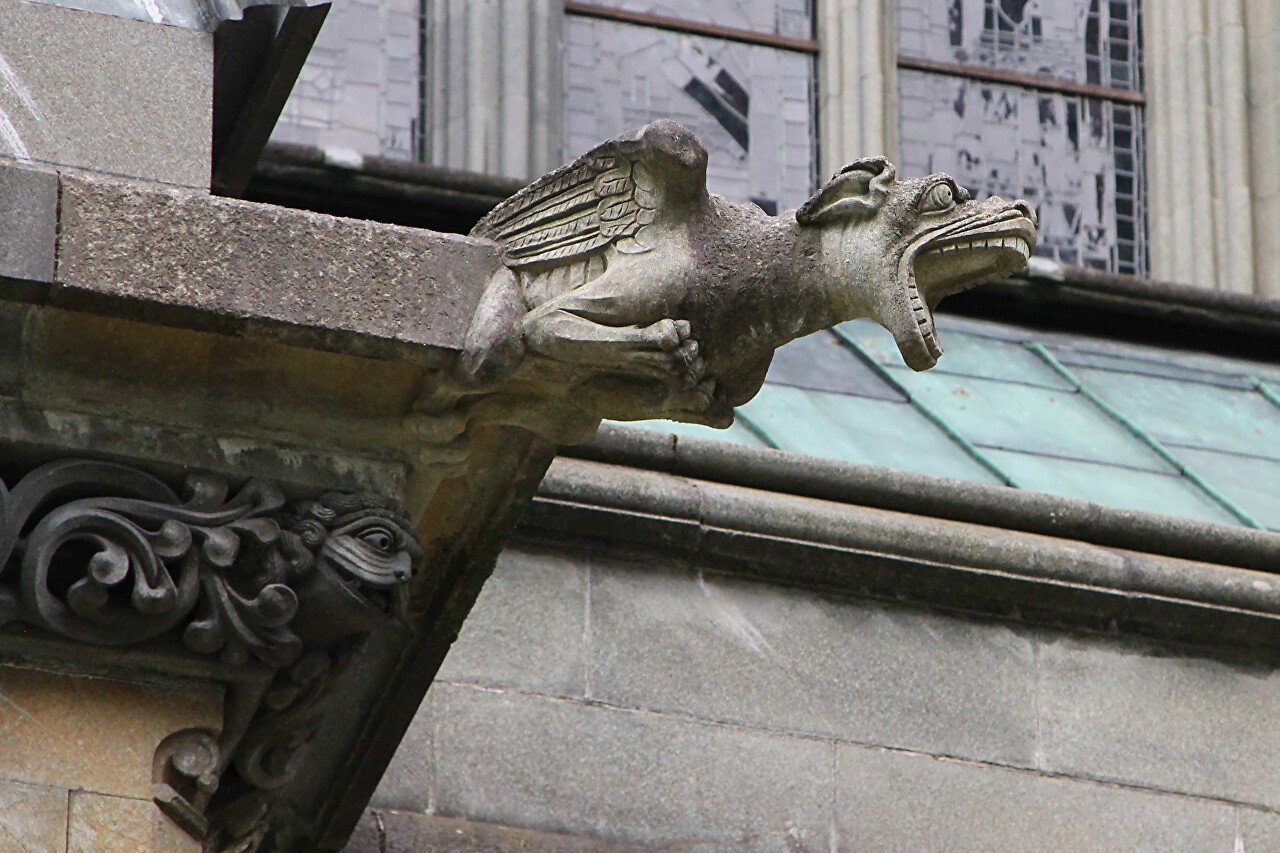 Under the eaves, you can see stone carvings in the form of plant ornaments, and sculptures of real and mythical animals in the corners.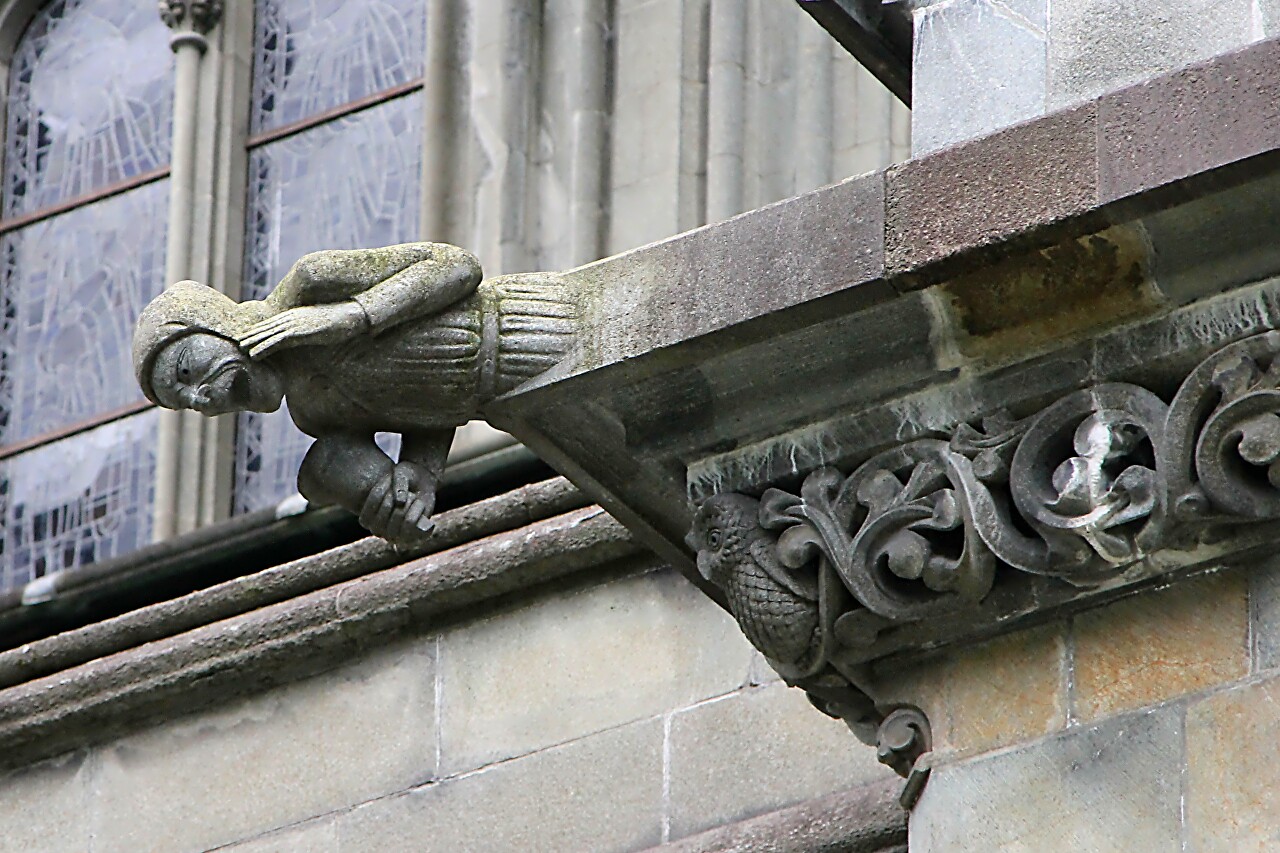 Of course, the authentic decor of the Nidaros Cathedral has not been preserved, all the sculptural elements were recreated again during the restoration process, which lasted about 130 years and was completed in 2001. Since the construction documentation has been preserved in a very scanty volume, the restorers took the decor of the Reims Cathedral as a basis.