Løyningsdalen
After driving along the Åkrafjorden with a stop at the Langfossen Waterfall, we continue east on the E134 highway. After the village of Åkrabotn, the road follows the valley formed by the Dalelva River.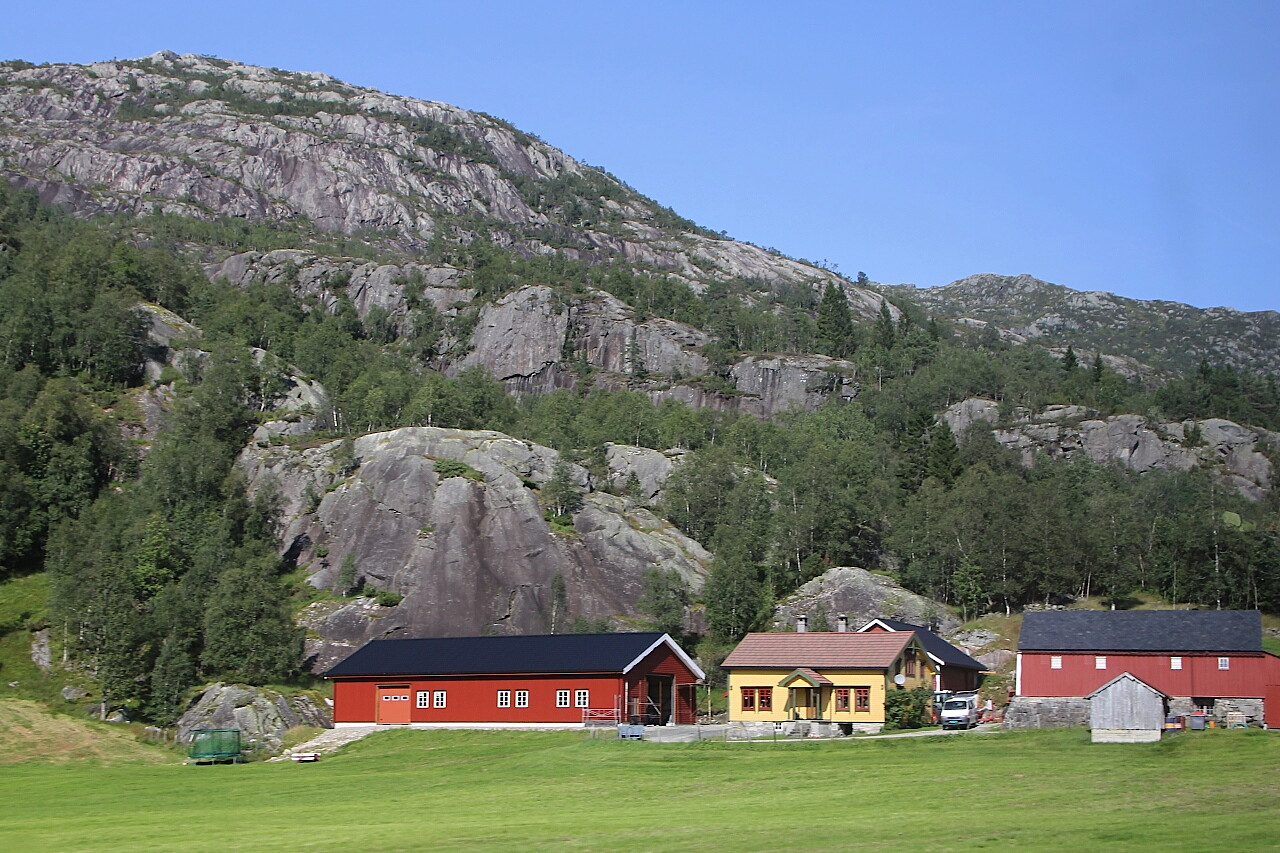 The road goes through not too high mountains (400-800 meters), in some places we drove in a deep canyon between steep cliffs, and there were also several rather long tunnels on the way.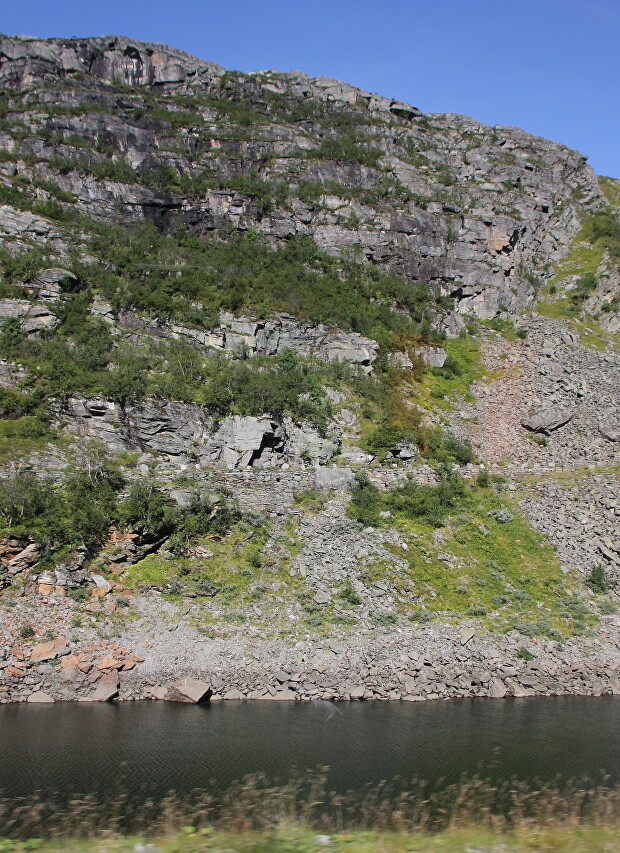 The topography of the area is not conducive to farming, so only occasionally on flat areas there are individual farms.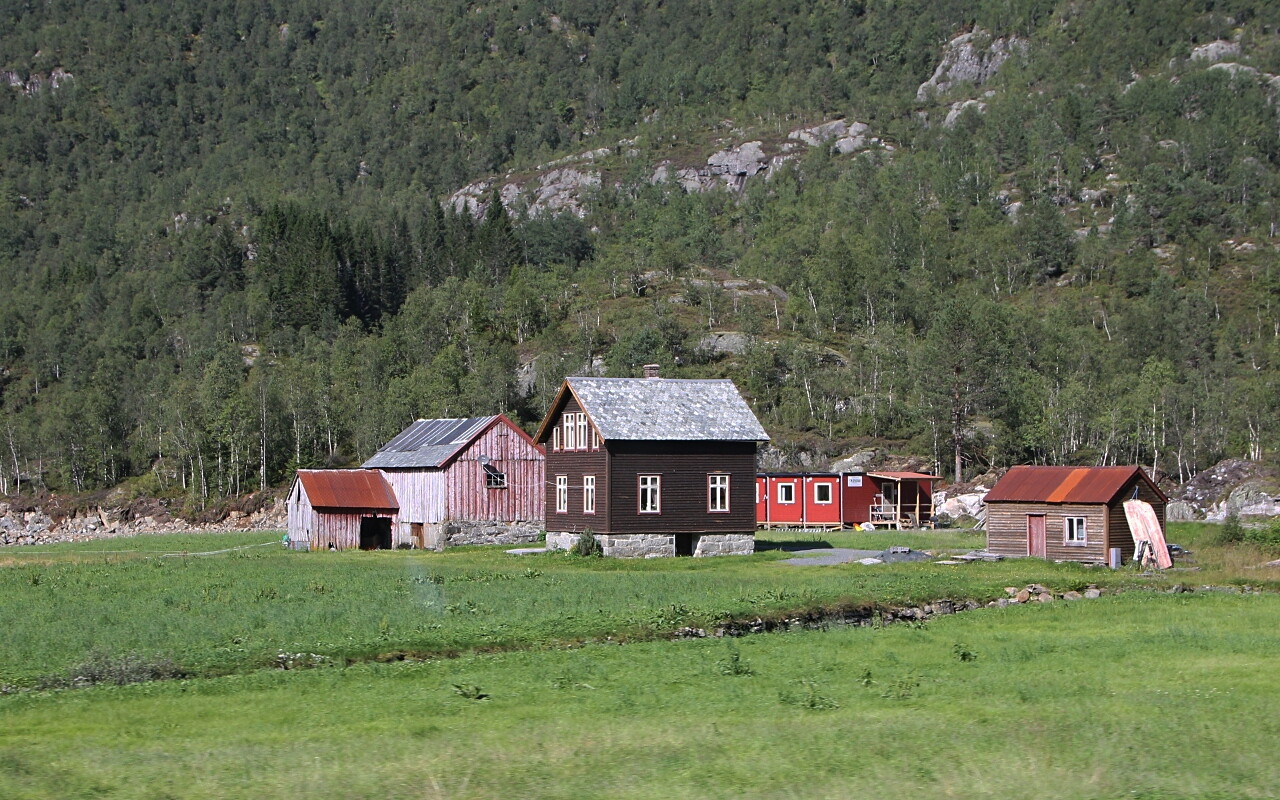 Gradually, we climbed quite high and after another tunnel on the lower left, a wonderful picture of the town of Skåre opens up, lying in a narrow and deep gorge through which the Grønsdalslona River flows. The gorge is full of natural beauty, including the so-called "waterfall alley" with Låtefossen waterfall and the surrounding area of Sandvinvatnet Lake. At the end of the gorge lies Sørfjorden, one of the longest branches of the Hardanger Fjord, its length is 34 kilometers, and there are also many tourist sites on its banks.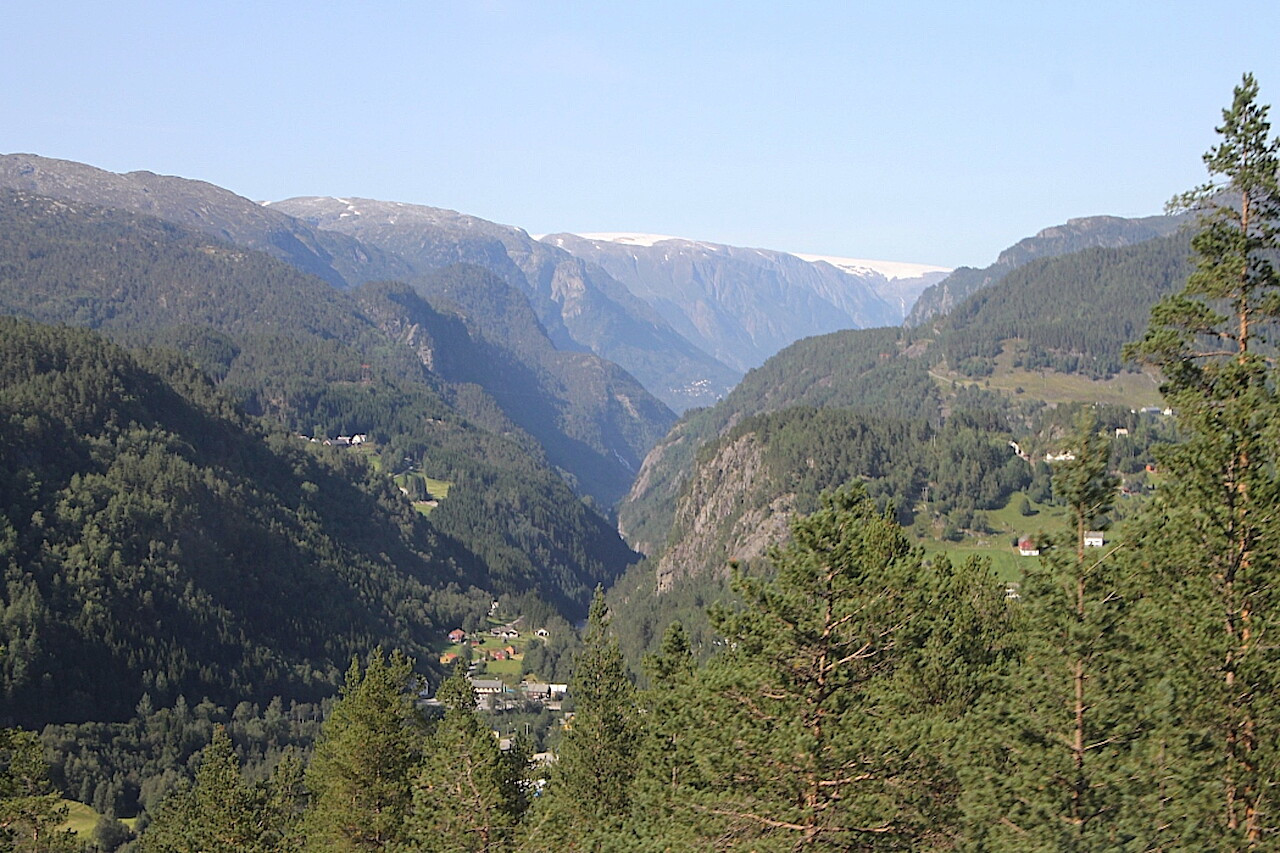 Then we descend into the Løyningsdalen valley, located at an altitude of about 300 meters.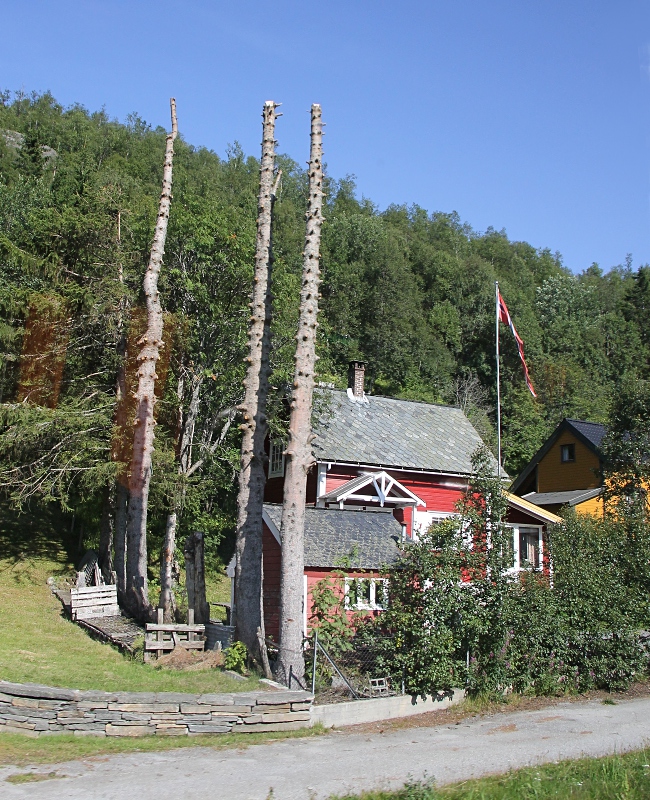 The name of the valley was given by Lake Løyningsvatnet, in the vicinity of which the resort of Solfonn is located.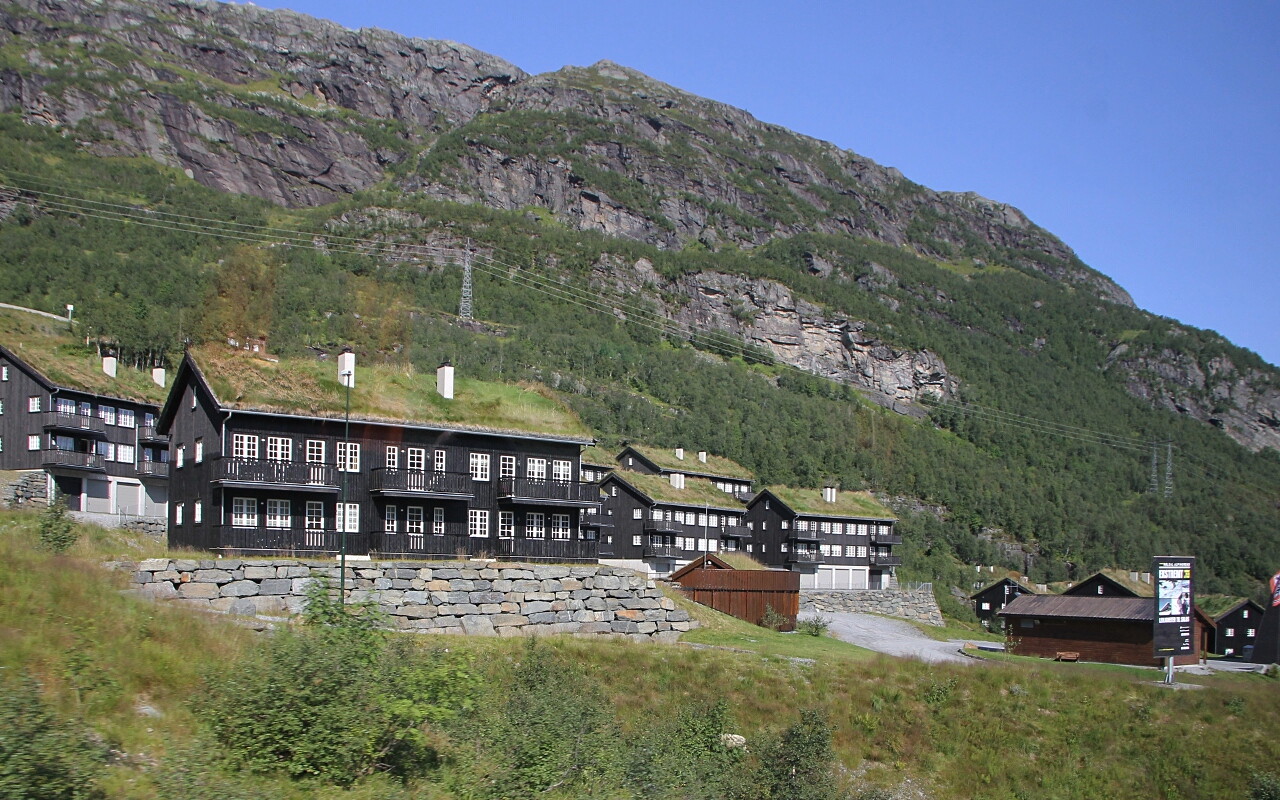 This place is popular for families, there are several hotels and many guest houses.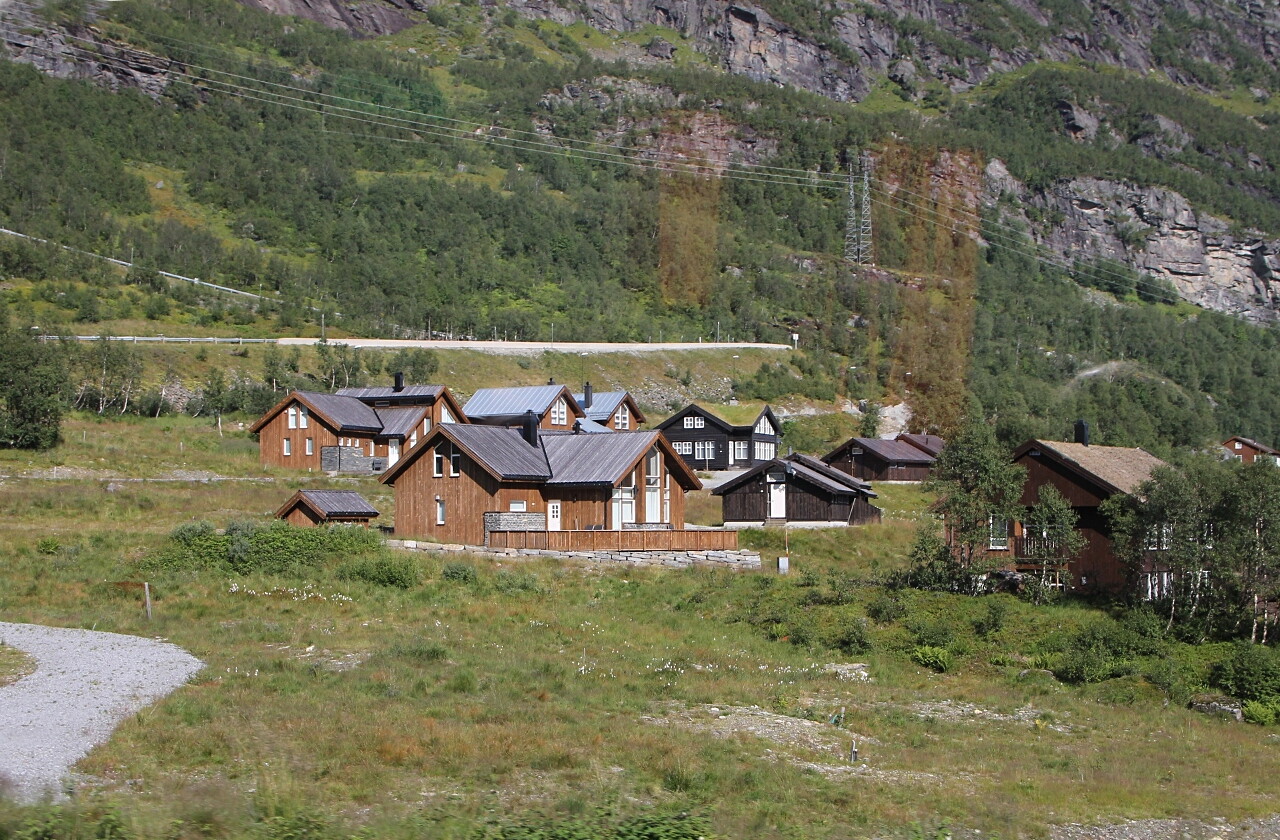 From the north, Løyningsdalen is bordered by the Hardangervidda Mountains, where Norway's largest large landscape park is located, covering an area of 3,422 square kilometers.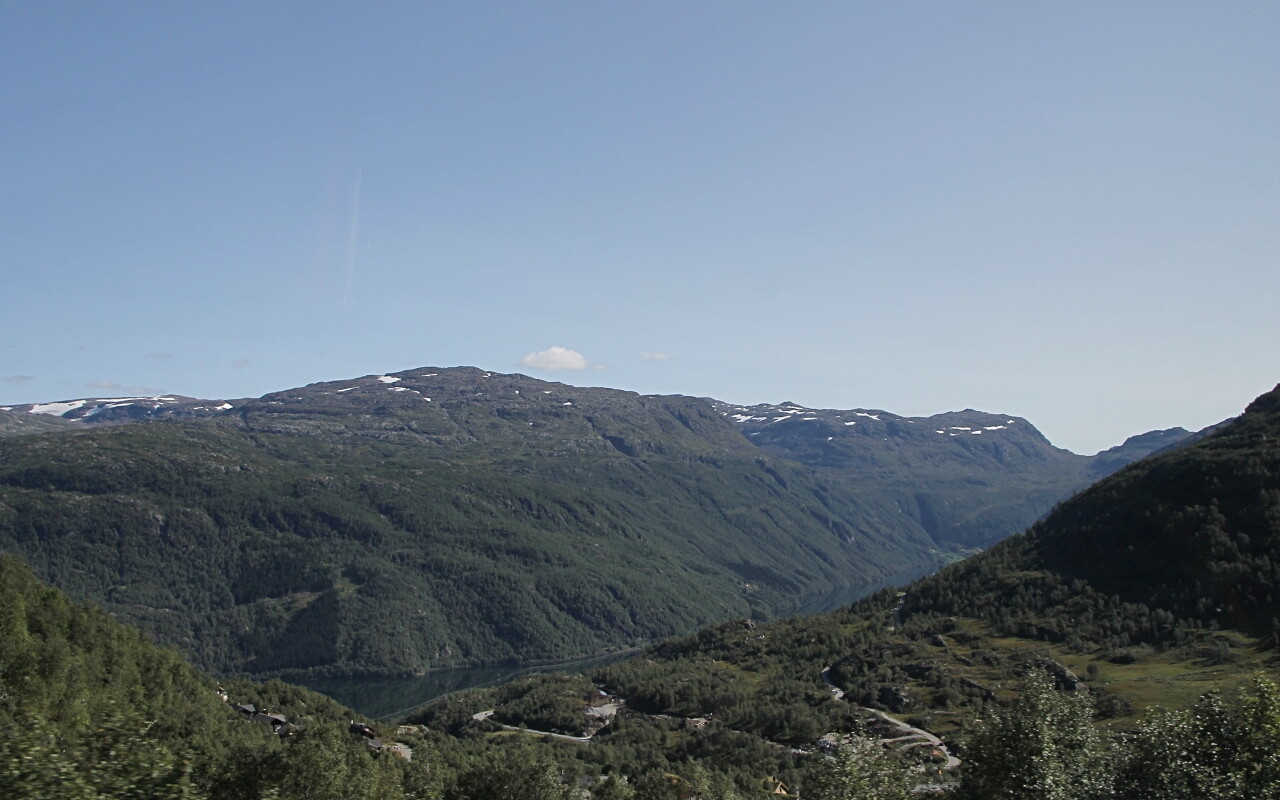 This is a great place for wildlife travelers, with many hiking and cycling trails running through the park. Huts are available for recreation and overnight stays on the hiking trails.