Utvikfjellet and Vora Mountains
In Utvik, the road went up a steep serpentine. About 15 minutes ago, we were driving almost to the water of the Nordfjord, and now I looked at the navigator and found that we are at an altitude of 630 meters. Here the Fv-60 highway crosses the Utvikfjellet mountain range. On the right, there are spectacular views of Mount Skavegga, which has an almost flat top. You can clearly see the rock formation that resembles a springboard, this is the top point of the mountain with a height of 1069 m. We have just passed the campsite, which leads up to this mountain on a medium-difficulty hiking trail with a length of about five kilometers. At the foot of the mountain is the green Sanddalen Valley with the blue waters of Lake Sanddalsvatnet.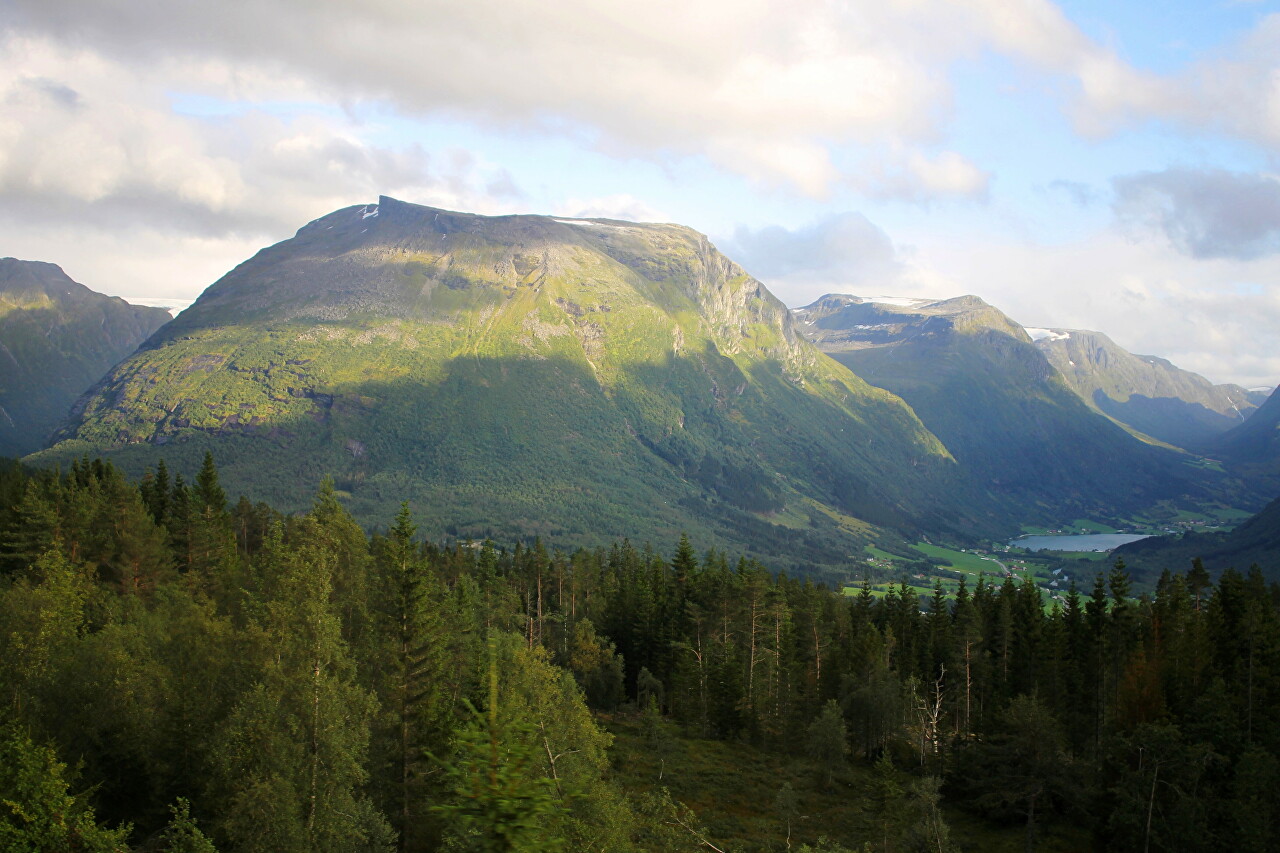 On the other side, the valley is closed by the Vora mountain range with a height of 1,435 meters, along the slope of which the white ribbon of the Skargrova River flows, originating almost at the very top.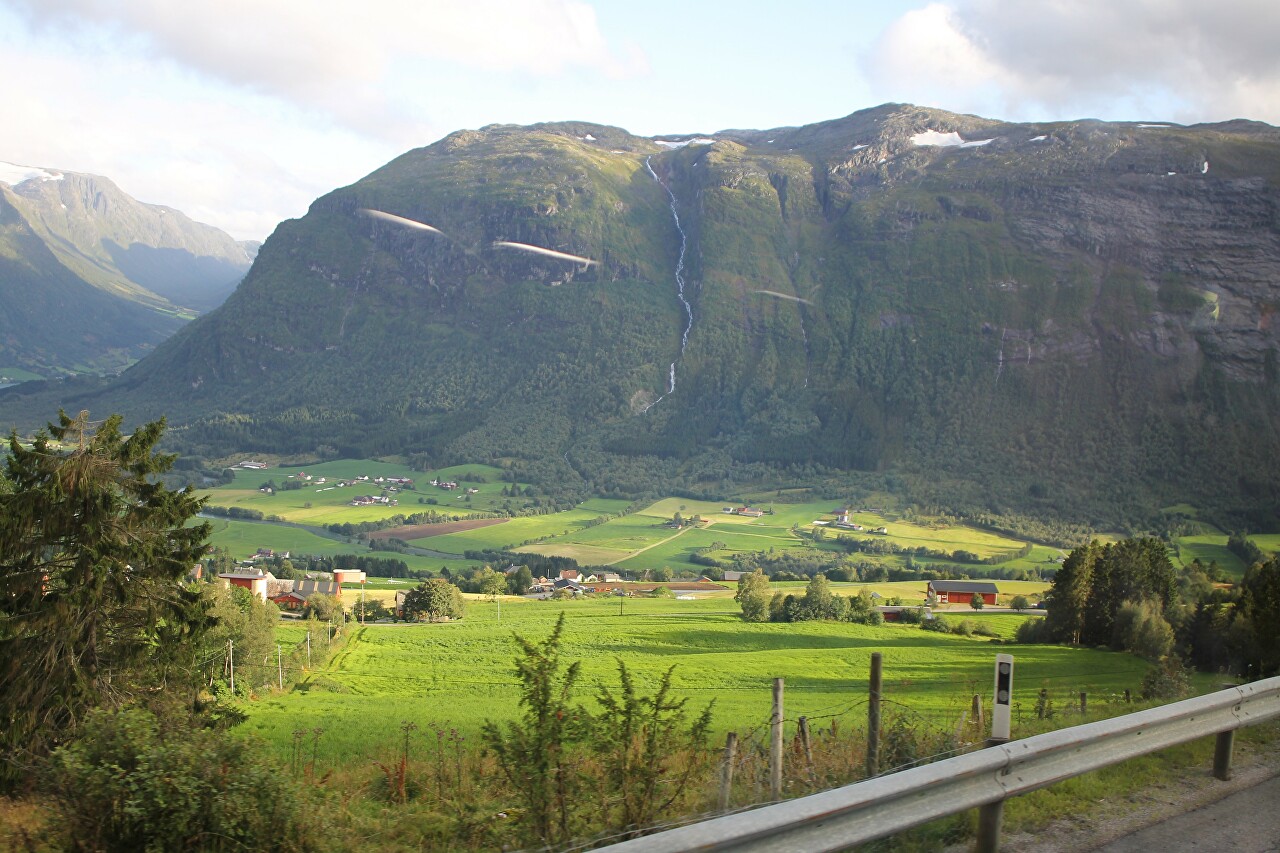 After descending from the pass, we found ourselves at the foot of the western slope of Mount Skavegga, where you can also clearly see the ledged rocks on its top.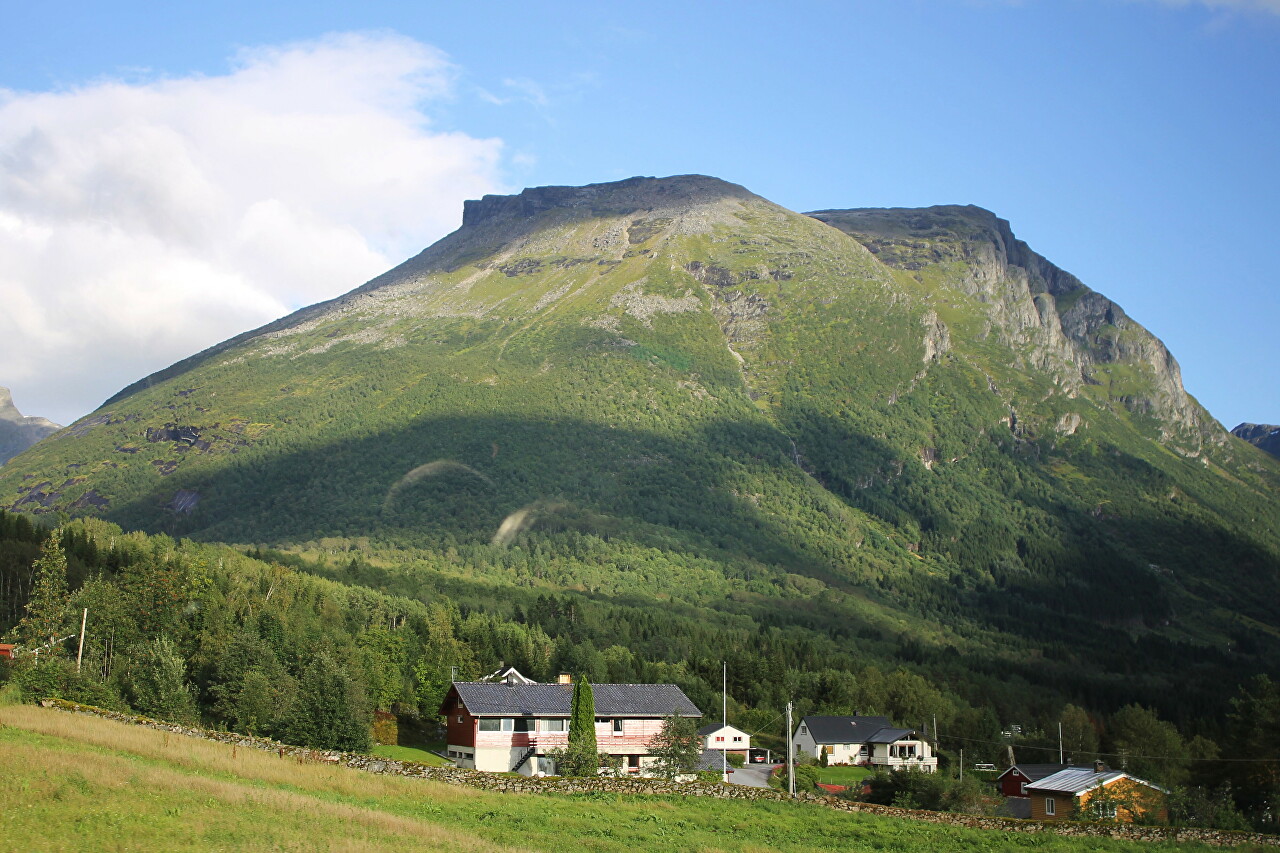 We pass the large Norwegian town of Byrkjelo, which is a tourist destination for the routes to the Myklebustbreen Glacier and Lake Breimsvatn.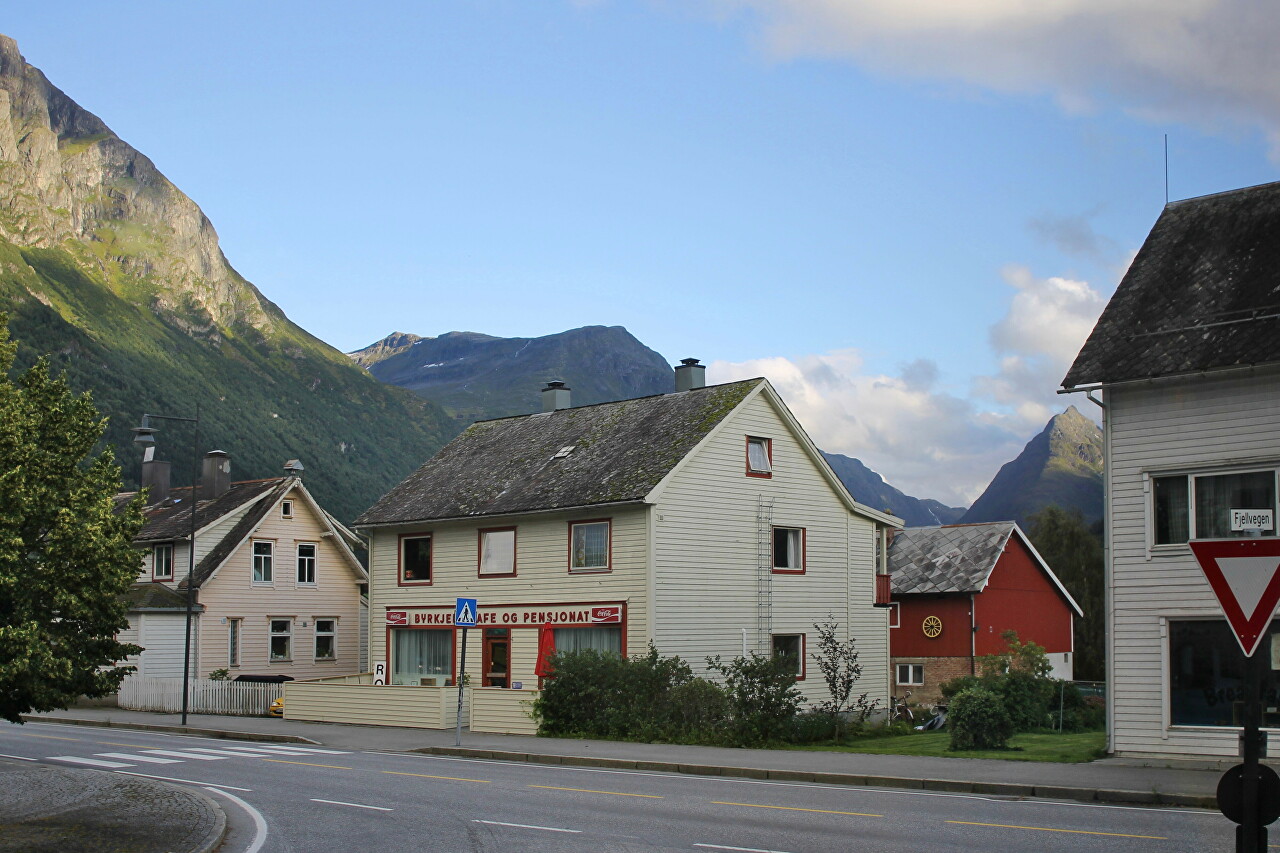 At Byrkjelo, we turned onto the E39 highway, which runs along the valley of the western slope of Mount Vora.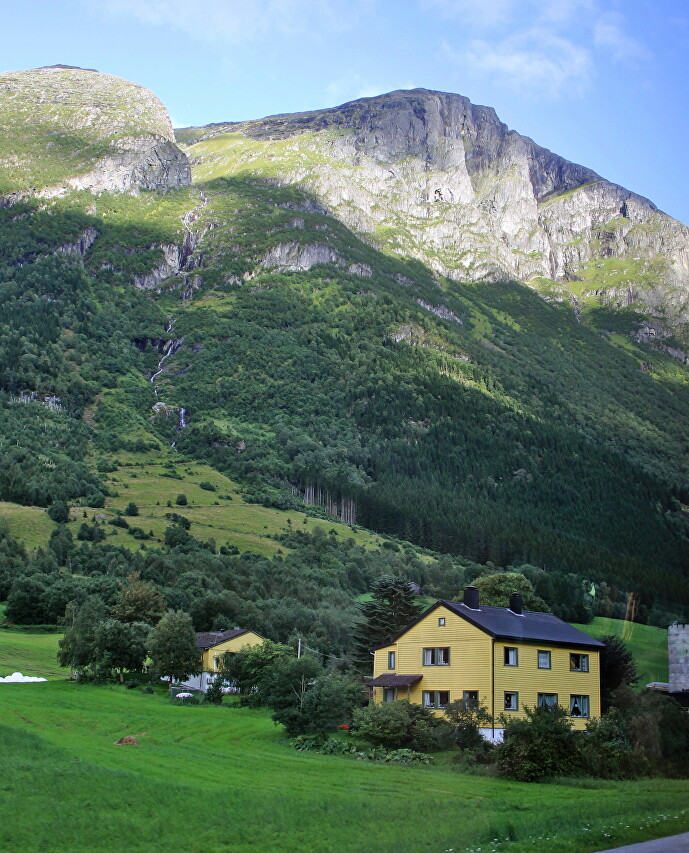 There is a trail to the top of the mountain, starting at the village of Strand, following the Strandaelva River, then following a steep slope to Lake Nonselvattnet, located at an altitude of 1035 m.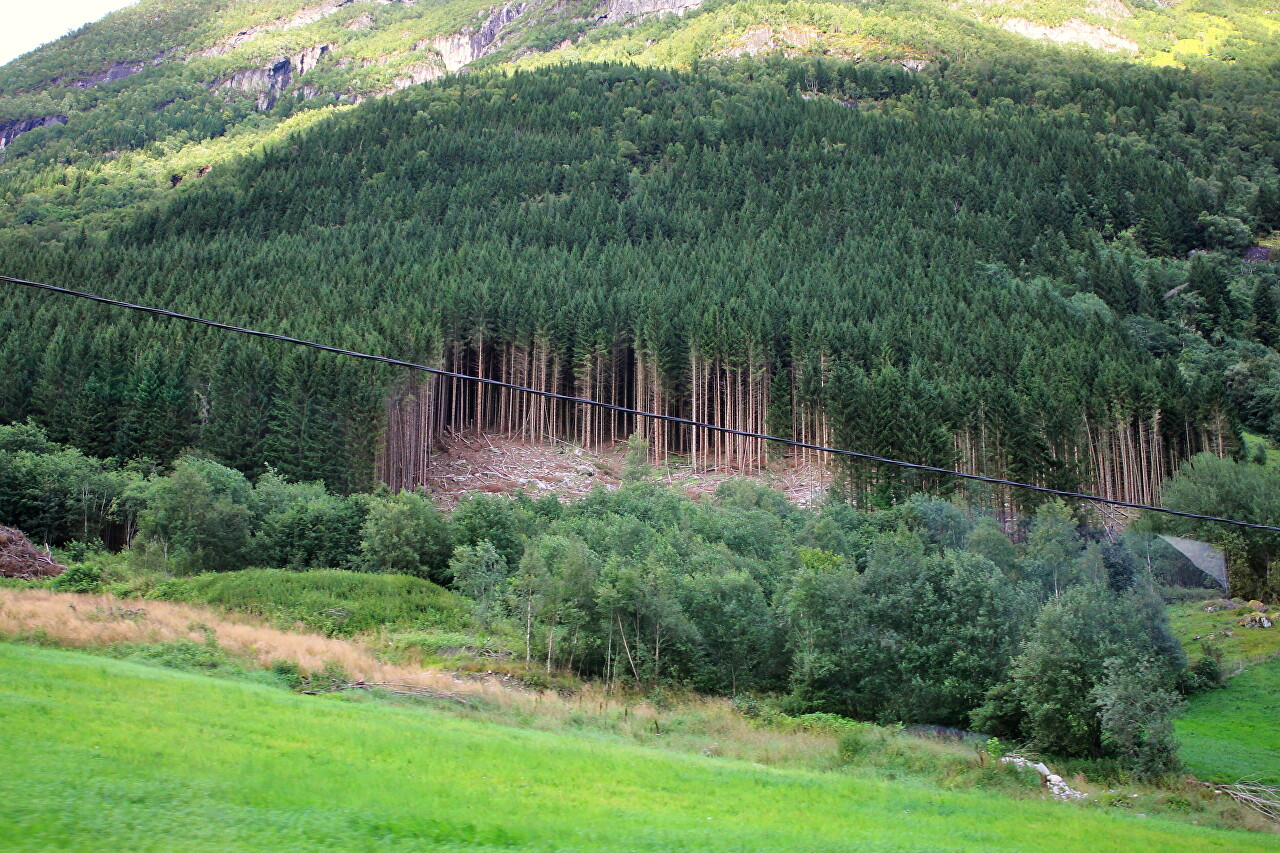 On the other side of the valley rise the slopes of the Blåfjellet mountain range, reaching a height of 1400 meters.