Hornidal
In 8 kilometers from Hellesylt we left "The County of Fjords" Møre og Romsdal and crossed the border of Sogn og Fjordane province, is also rich in fjords, but better known as "The Country of Glaciers, namely the Jostedalsbreen national park with the largest glacier in Europe. That he is the purpose of our today's move.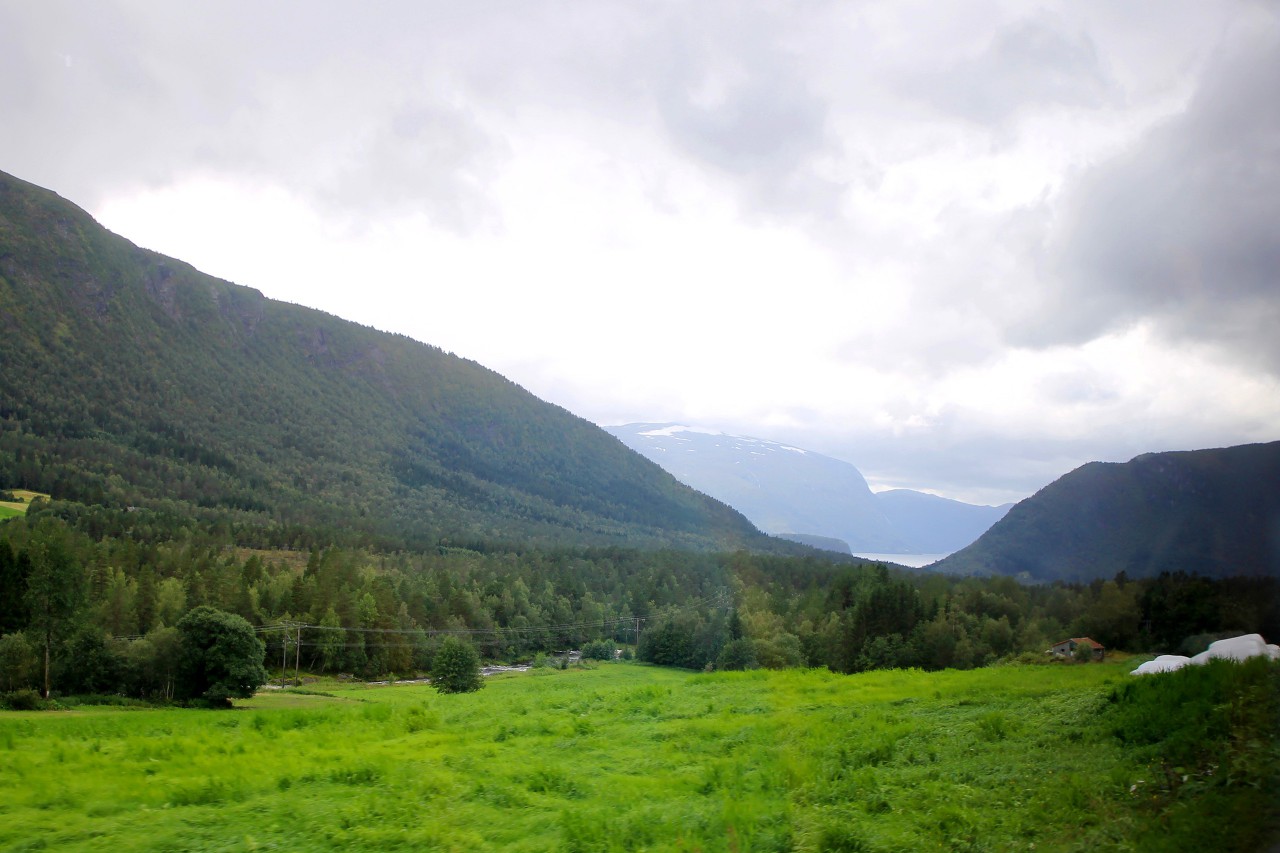 Here we crossed the watershed and going along the river valley Horndøla. After a couple of kilometers, near the Muldsvor farm is a unique stone bridge Horndøla bru, built in 1813. Unfortunately, from my place I could not shoot it.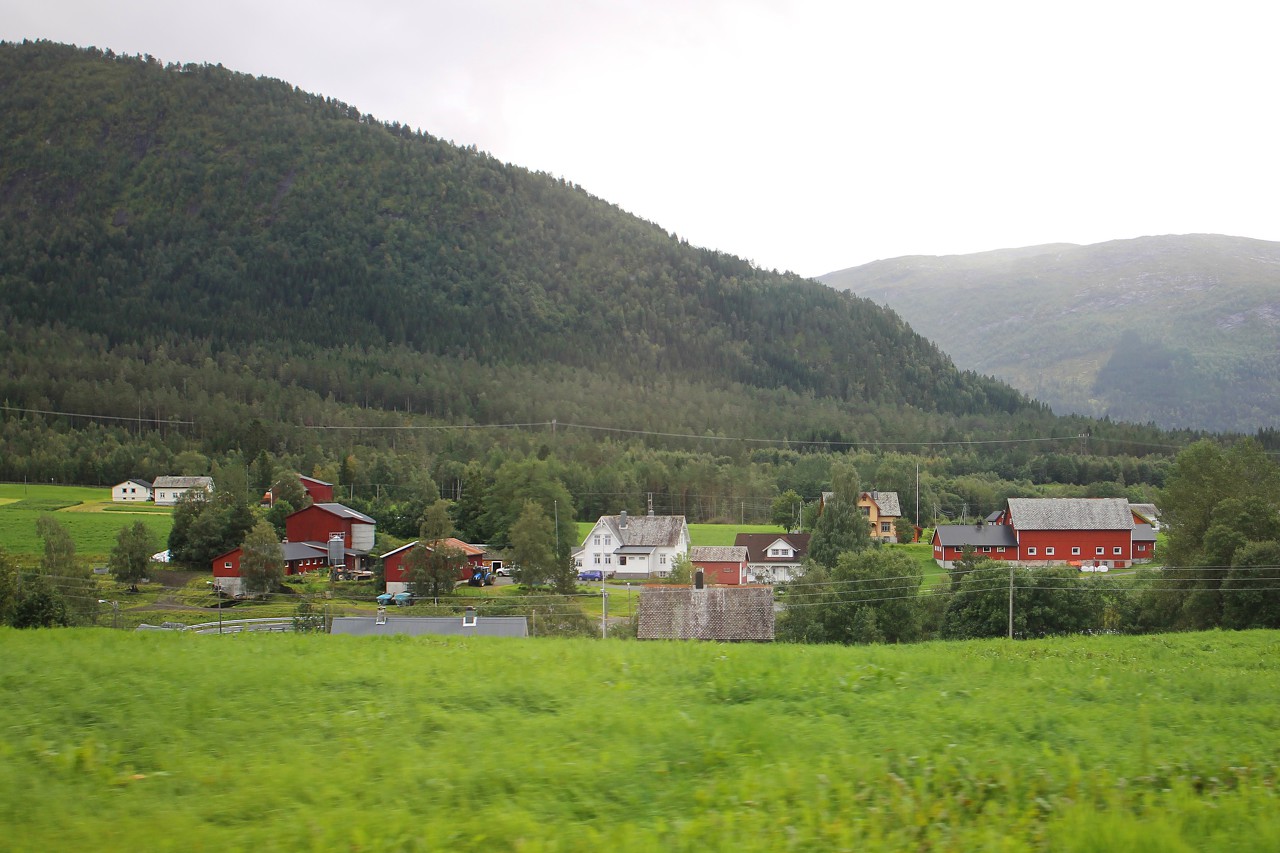 After another 8 kilometers the highway crosses the river, and you can admire the impressive rapids. Actually Horndøla usually calm and you can even swim, but now in the upper reaches of the rains and the river shows its power.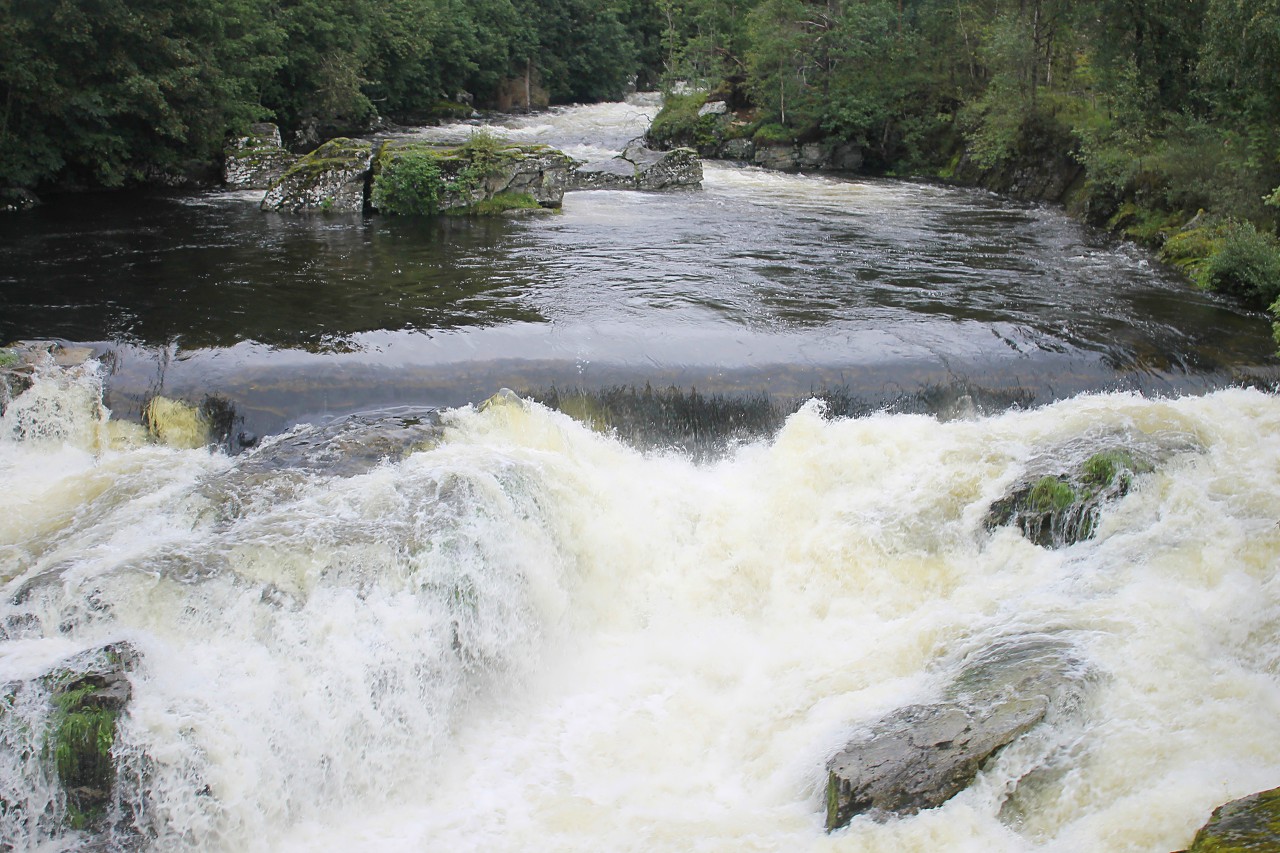 Commune Hornindal known for the fact that its territory is the deepest lake in Europe, Hornindalsvatnet (depth 514 m), blacksmith's craft, also here was born the famous Norwegian sculptor Anders Packs. In the center of the commune, the town Grodås is its museum. In the mountains near Grodås is the "Hornindal Skisenter" resort with trails for mountain and cross-country skiing, as well as picturesque hiking trials.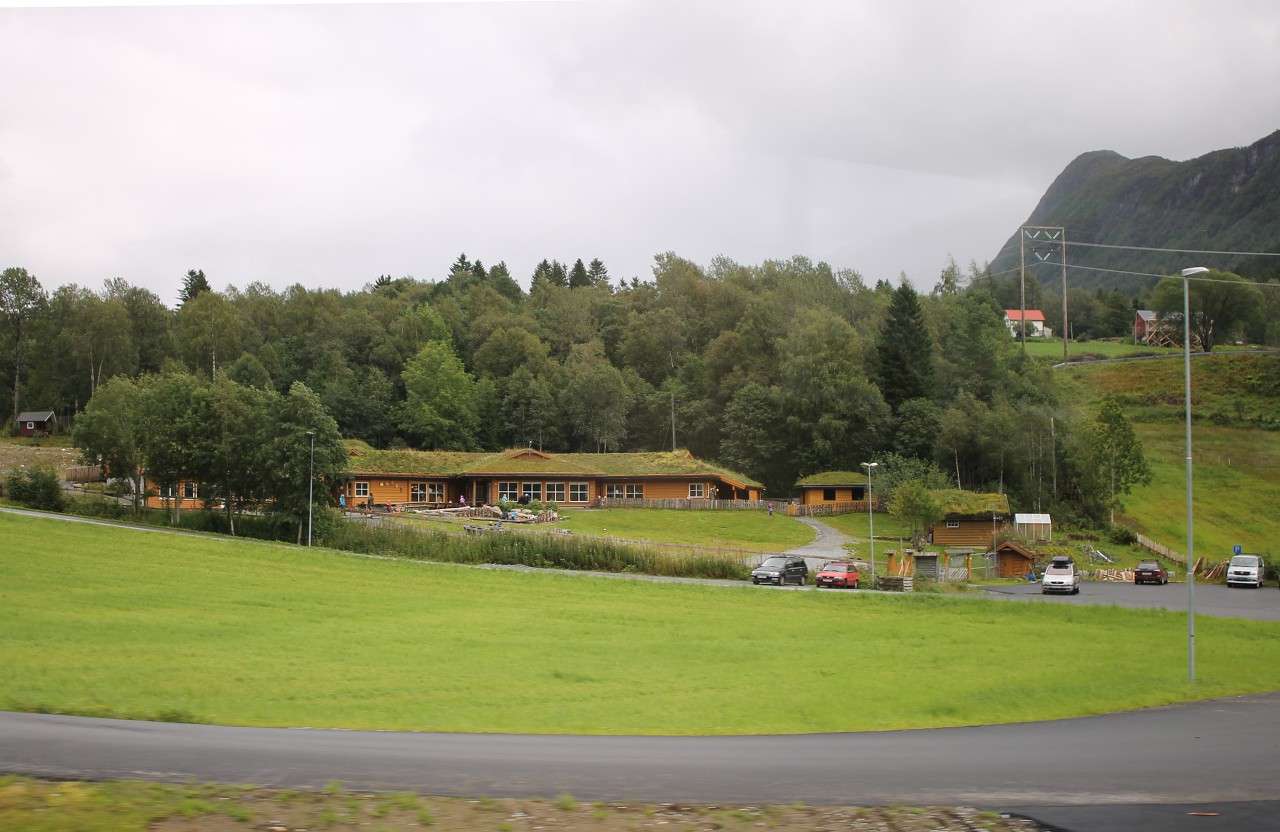 The population of the commune is less than one and a half thousand people, so in 2017 the Municipal council decided to unite with the same small commune Volda.