Farms on Langedalen Valley
After leaving the ferry in Hellesylt, we drive towards West on the road Fv60. This part of the highway stretches in the valley of the river Langedalselva, and therefore is called Langedalen. From the road the river is almost invisible, the landscape is diversified only by lonely farms among green fields.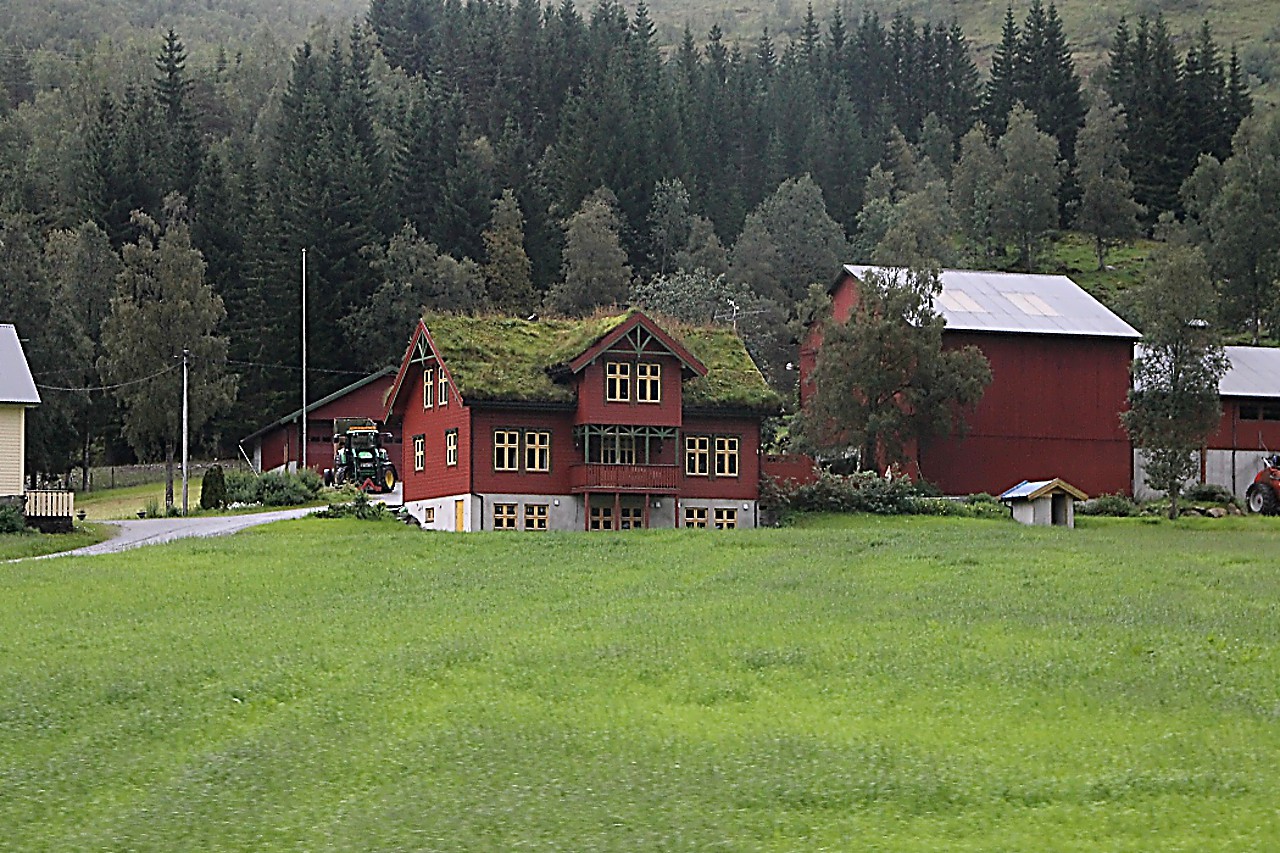 Covered with turf roof-an ancient Norwegian tradition, such a "coat" are used to preserve heat. In modern buildings it is more a tribute to tradition and a decorative element, during the flowering of herbs such roofs look very beautiful.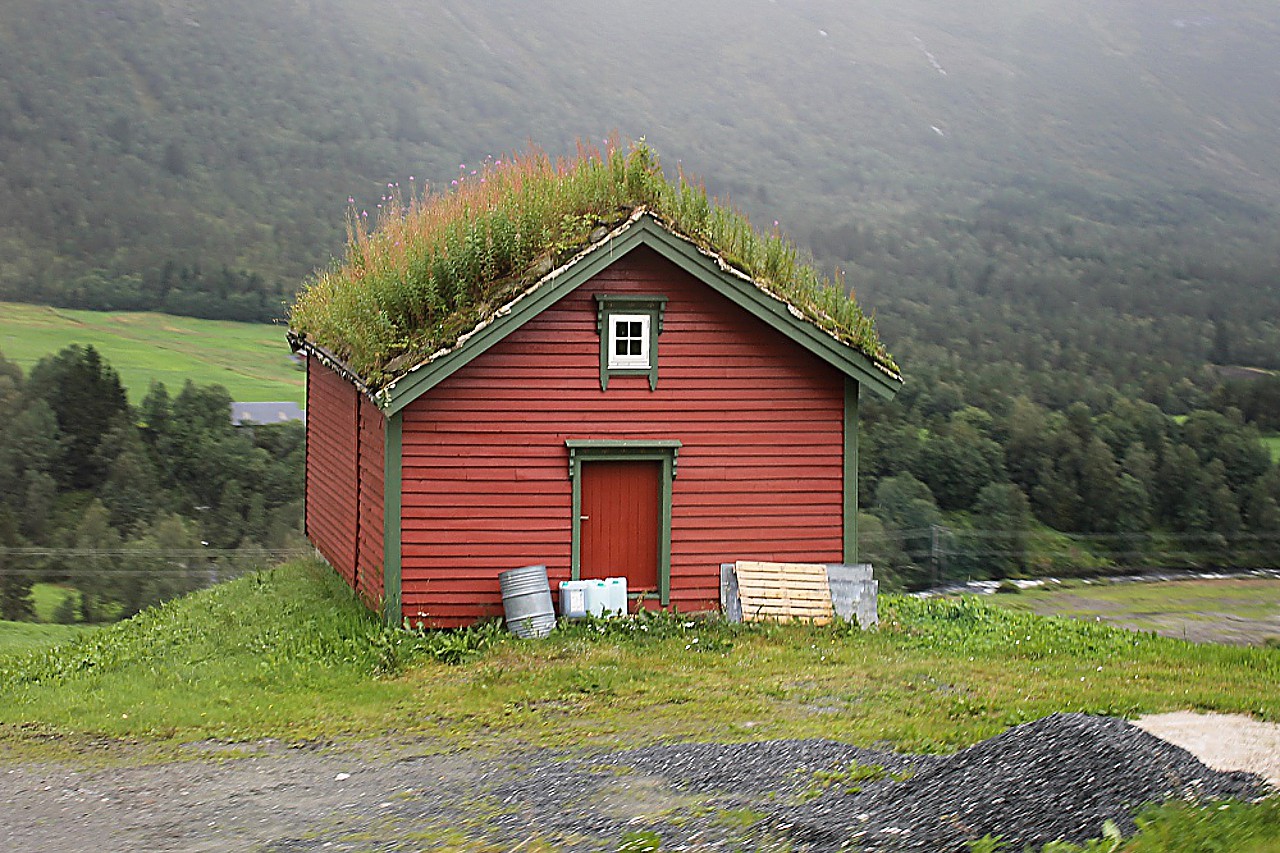 A typical Norwegian farm - a house of 2-3 floors, surrounded by outbuildings. Absolutely everything is built of wood, with the exception of foundations, they are either stone or concrete houses of modern construction. Also, there are no fences around private households. Found only fences from the grid to the cattle do not wander into the yards.