Smedasundet Embankment, Haugesund
Surveyed in Haugesund and the surrounding area from the height of the Risøybrua bridge, I went on a morning walk along the promenade.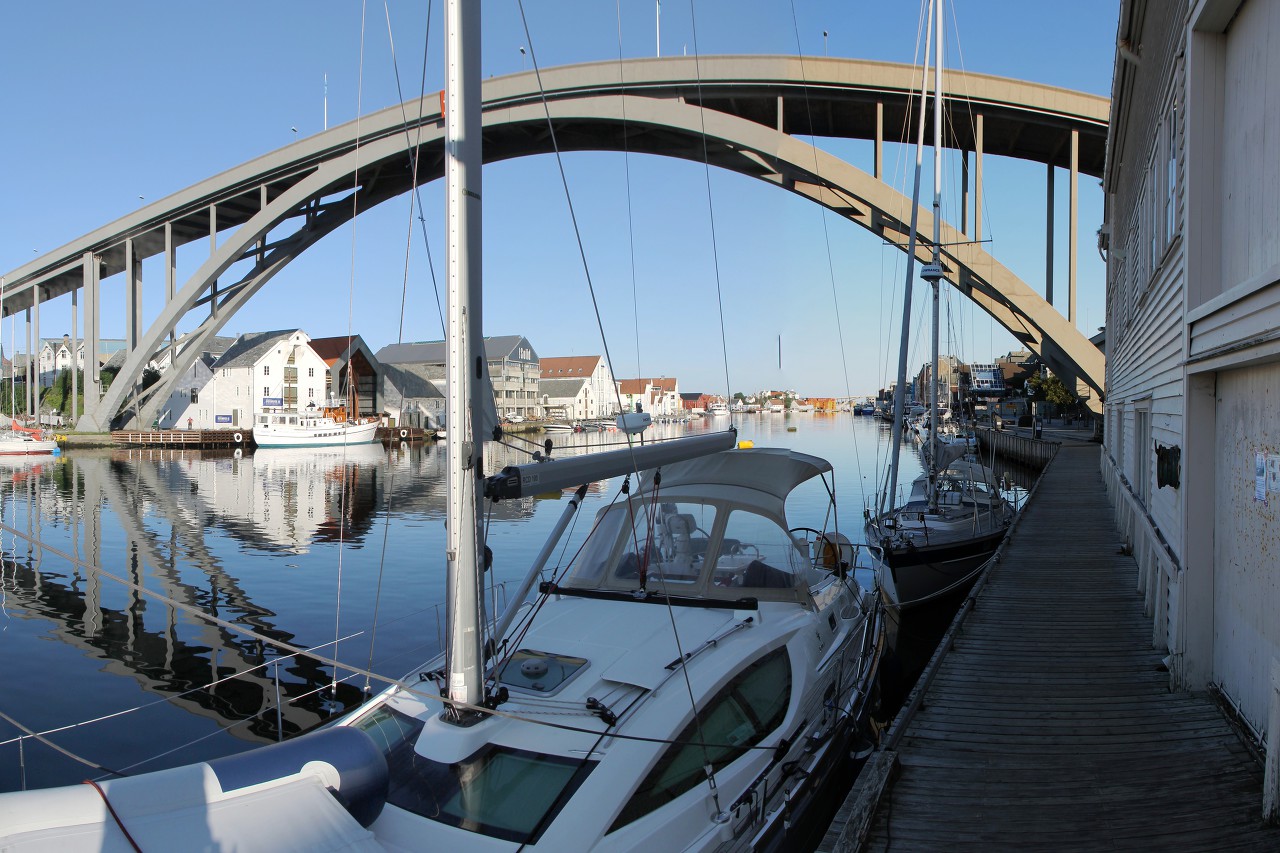 The Smedasundet embankment stretches along the Central quarters of the city along the shore of the Strait with the same name and is a wooden pier where many small vessels are moored.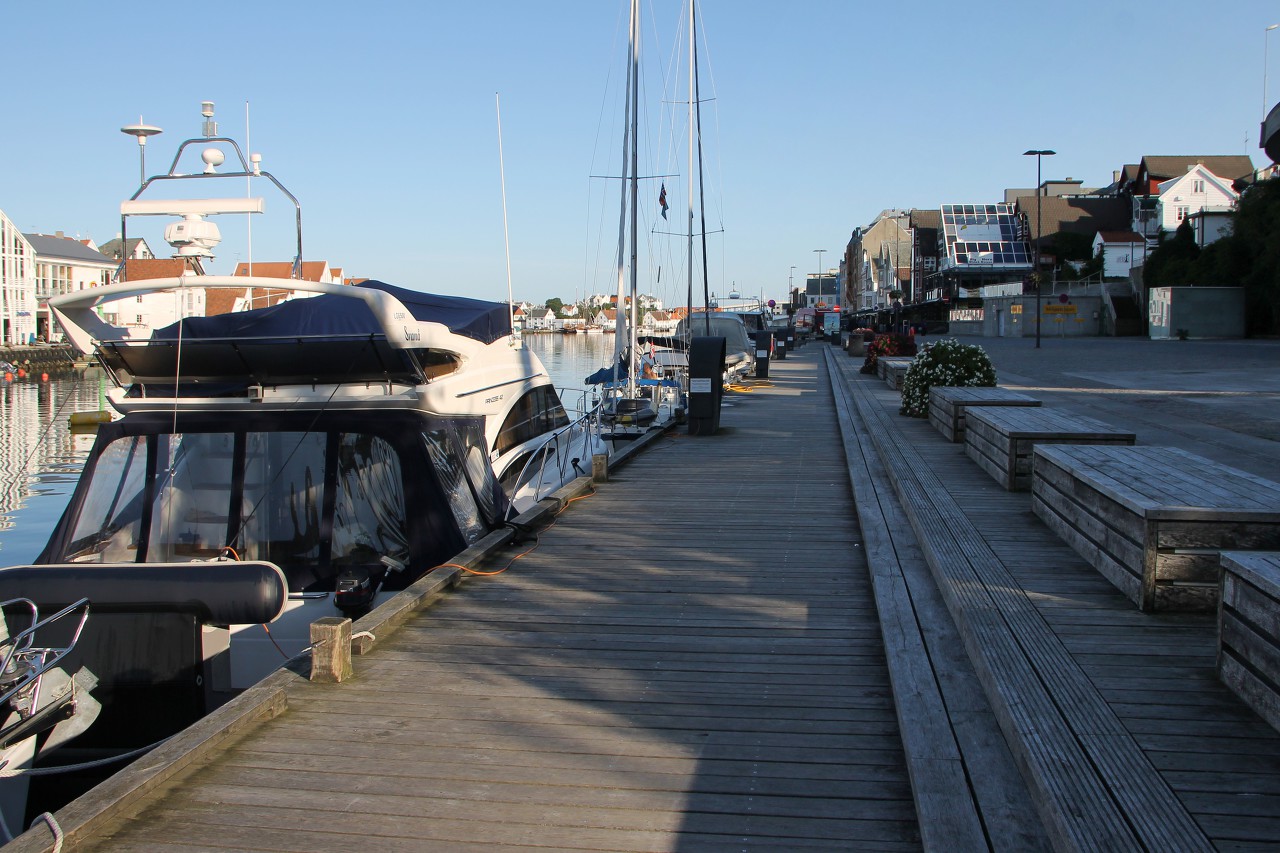 Next to the overpass of the bridge there is a sculpture called Fiskehandler (fish seller). Now the fishing port is located outside the city center, and before fishermen unloaded their catch directly on the waterfront, where there was a wholesale and retail sale of seafood. Manual scales were used to determine the cost of the product.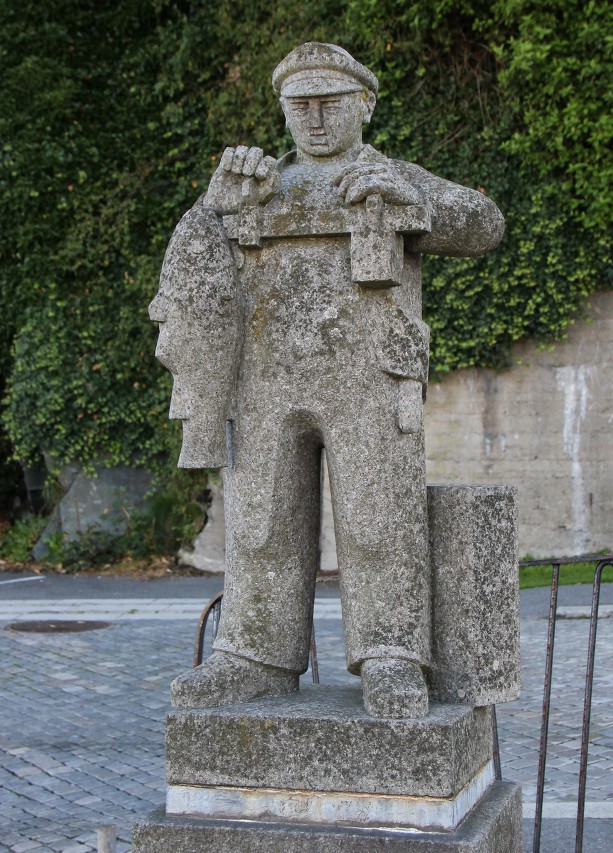 A hundred steps later, another sculpture "Kontrabass", dedicated to the musical life of Haugesund. Every year, the city hosts the famous jazz music festival Sildajazz, as well as other musical events known throughout Scandinavia. In 2004, Haugesund hosted RockFest, with Elton John as the guest of honor.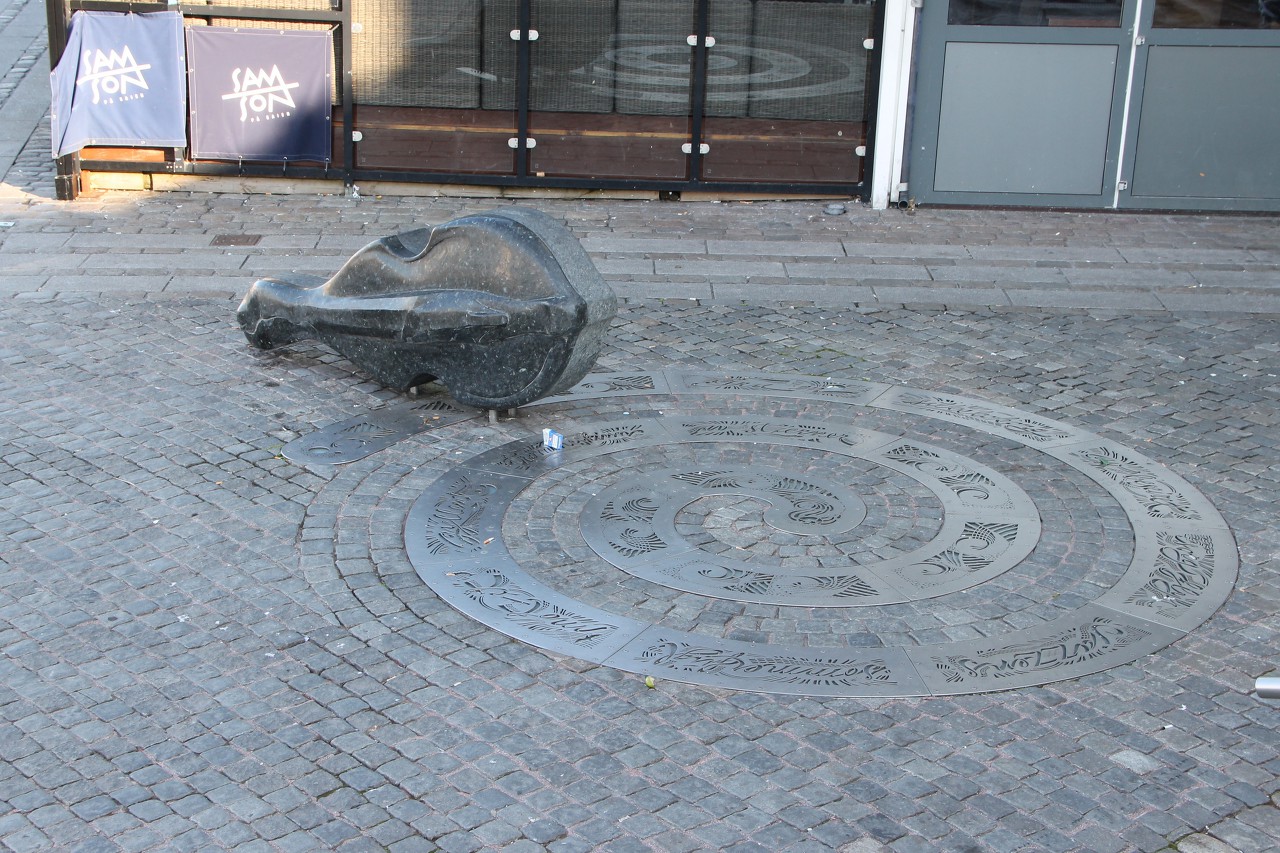 Next to the contrabass is the pier of the passenger line connecting Haugesund and Røvær. This is a small archipelago in the North Sea, 10 kilometers from Haugesund, a great place for recreation, fishing and diving.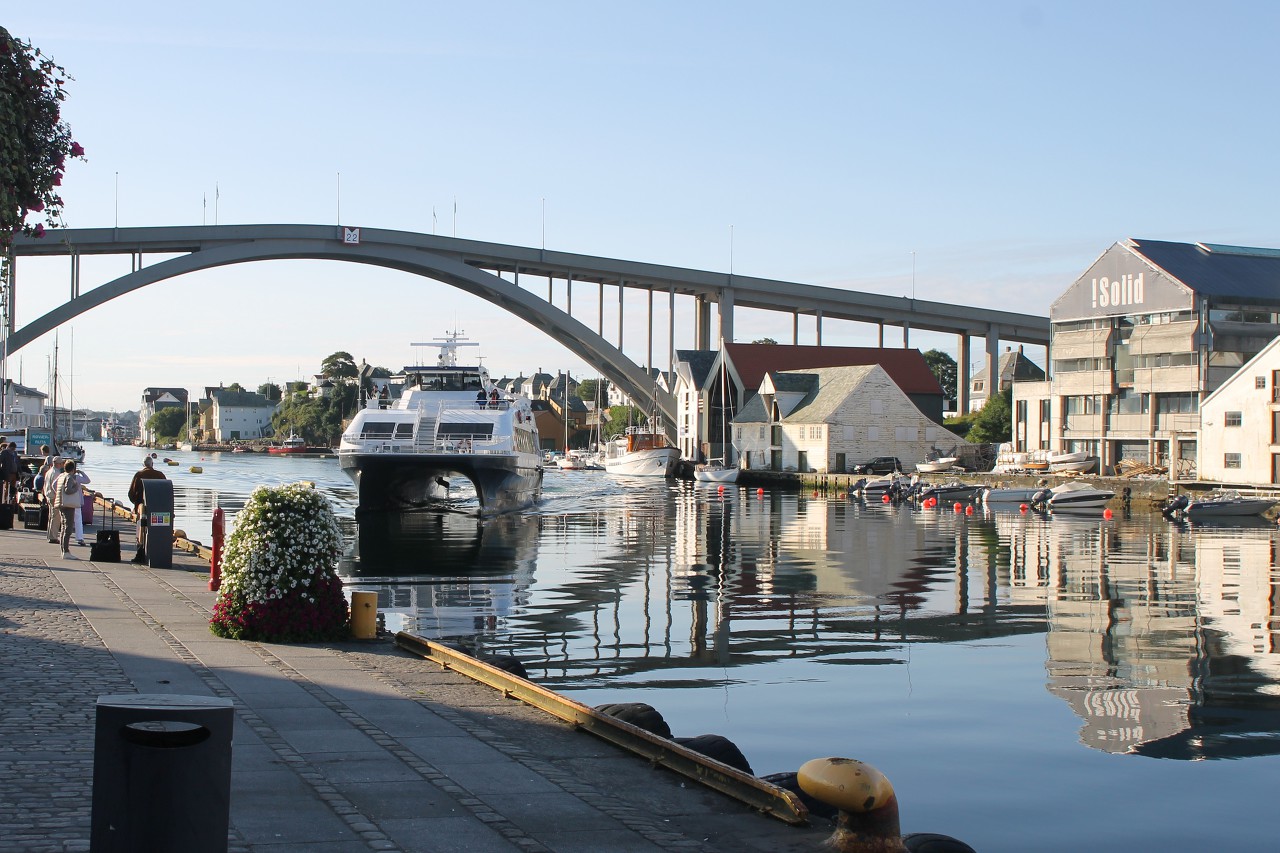 Smedasundet embankment is the "sea facade" and the main place for walking and recreation, along it stretches a continuous row of restaurants. Despite the early hour, everything is already open.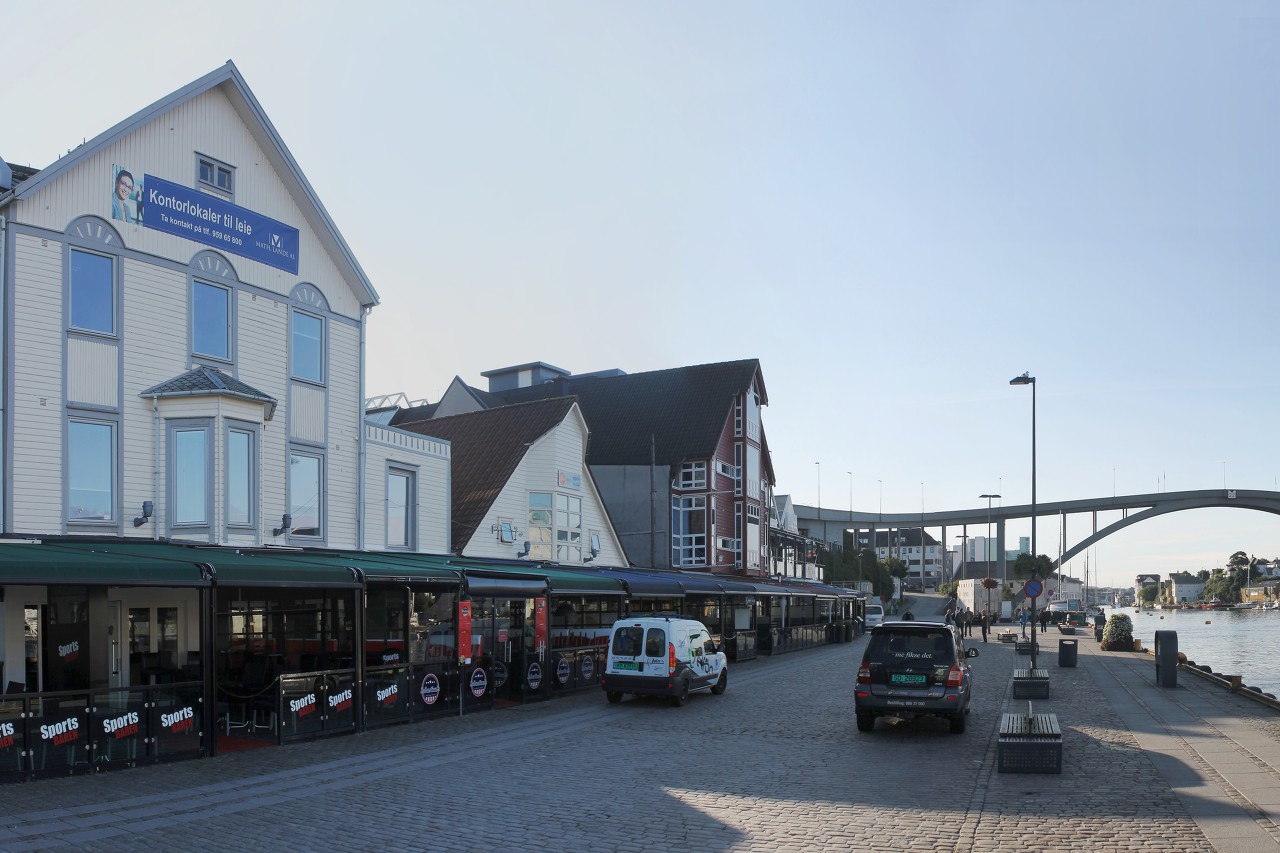 Brakstad restaurant-here you can enjoy traditional Norwegian fish and seafood dishes.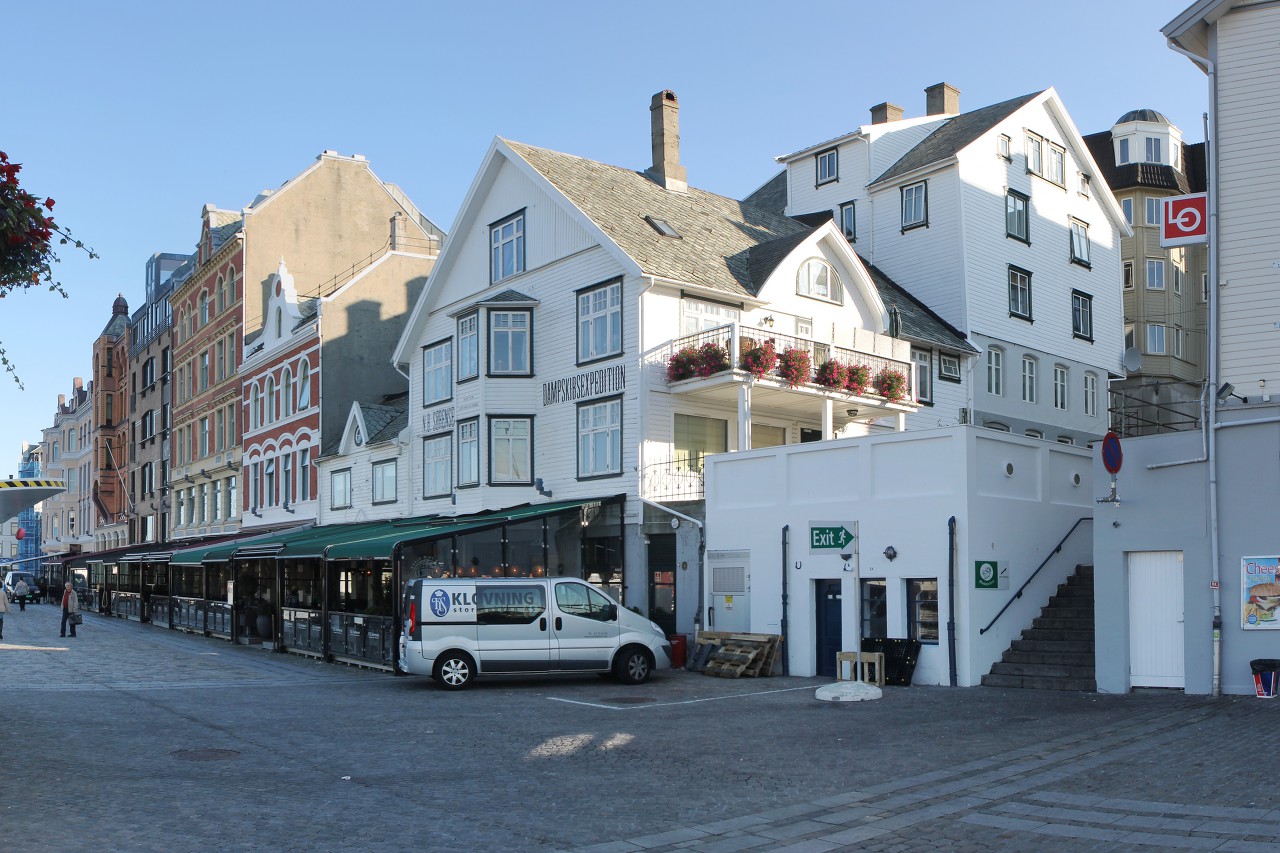 Here you can see several multi-storey stone buildings. The rest of the city's buildings are two-or three-storeyed and mostly wooden. The six-story art Nouveau building is probably the tallest in the city, after the church, of course.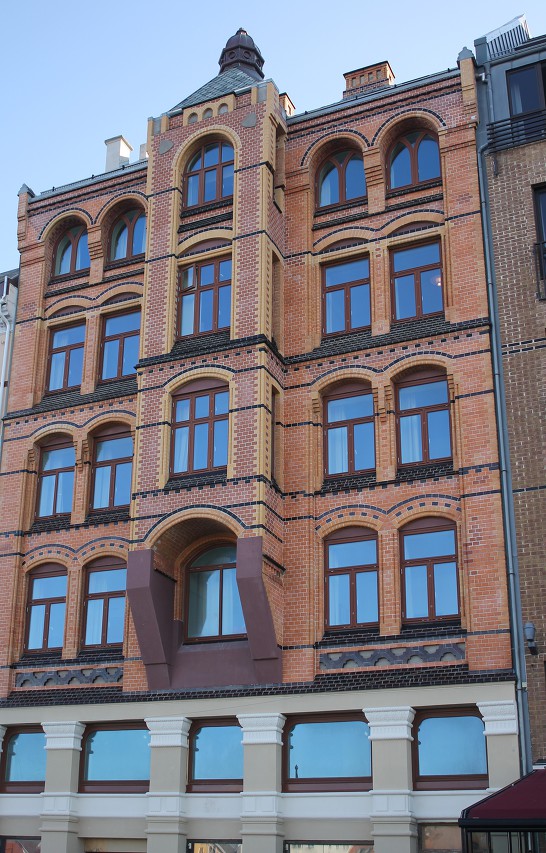 The embankment is decorated with flower beds, it is very cozy and elegant.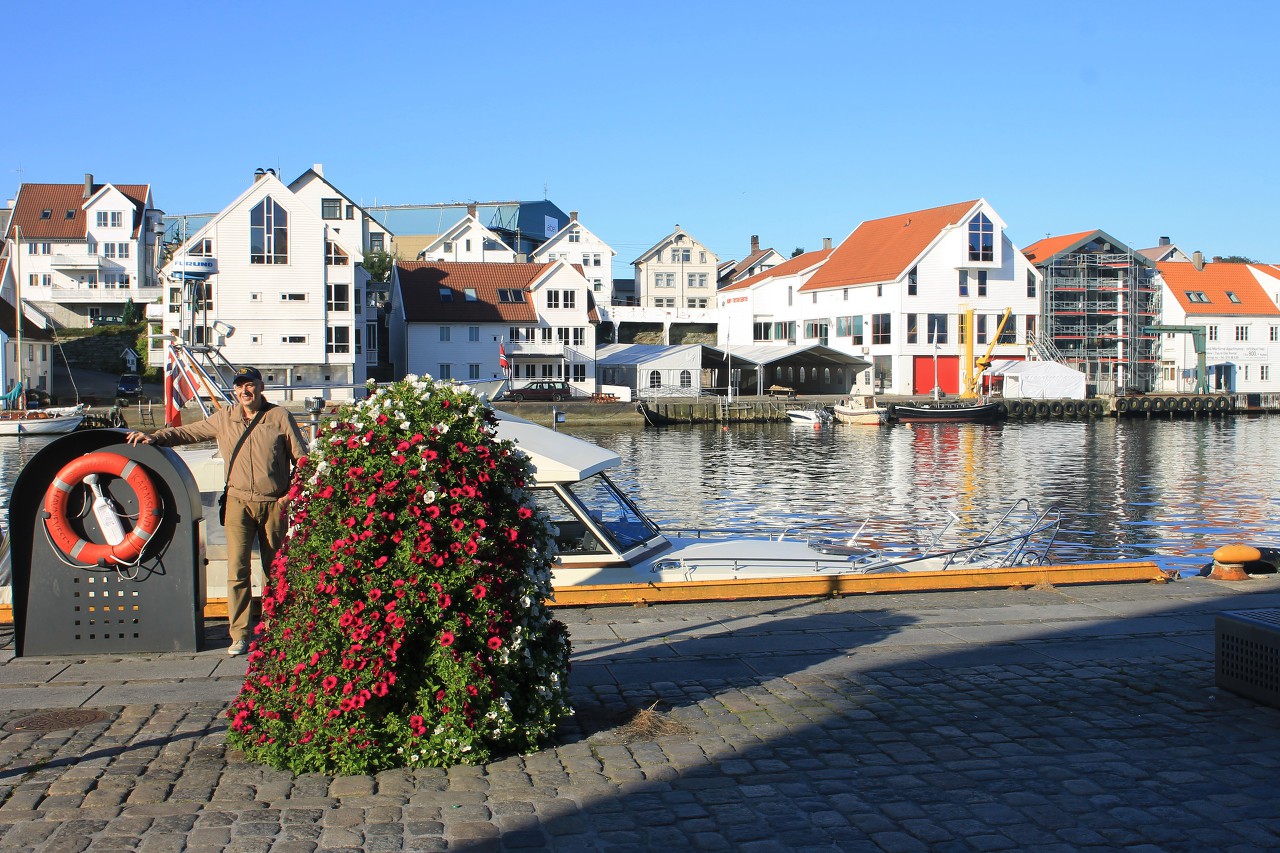 It is surprising that in this northern country, even at the end of summer, there are a lot of flowers in the cities.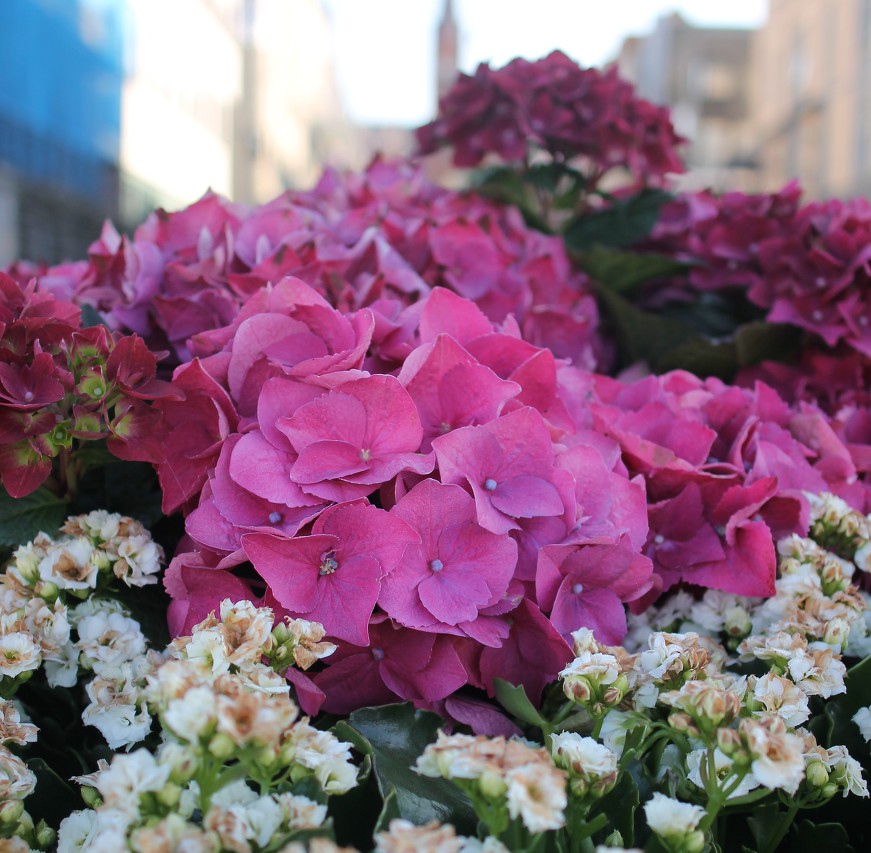 For those who are already turning their noses up at the fish menu, there is an Indian restaurant on the corner of Torggat square.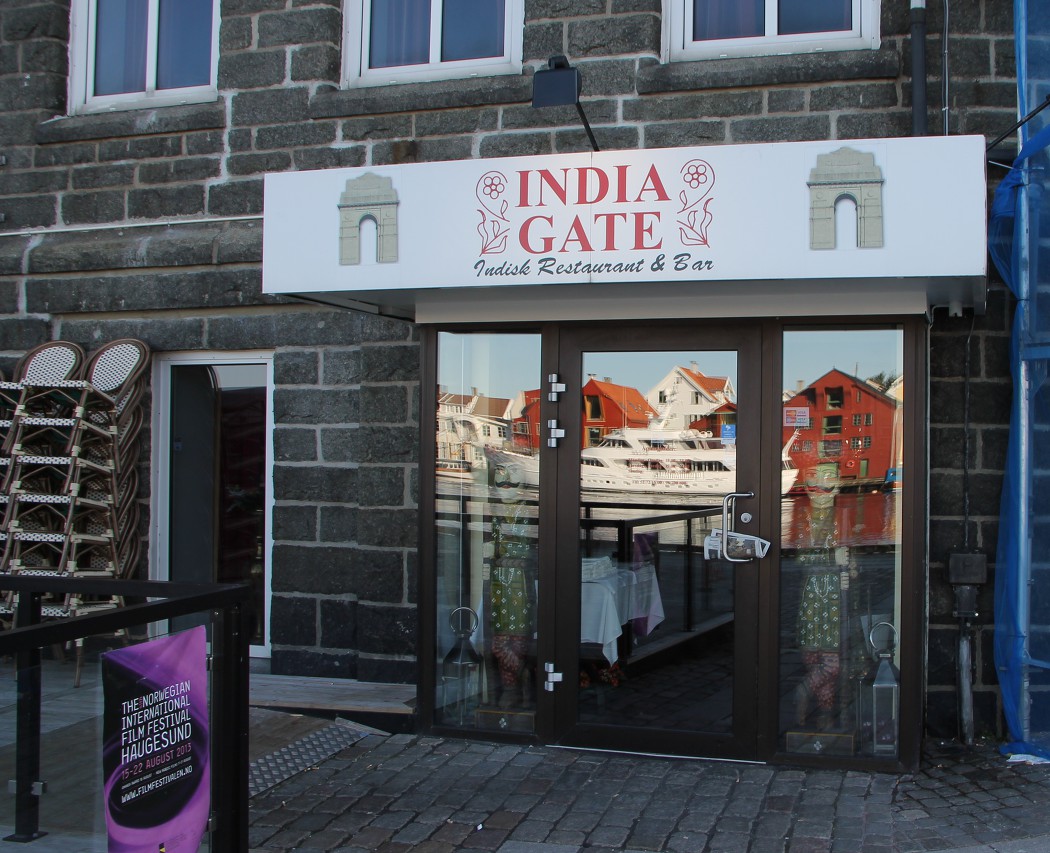 Then there are a couple of shops selling fishing gear and tourist equipment.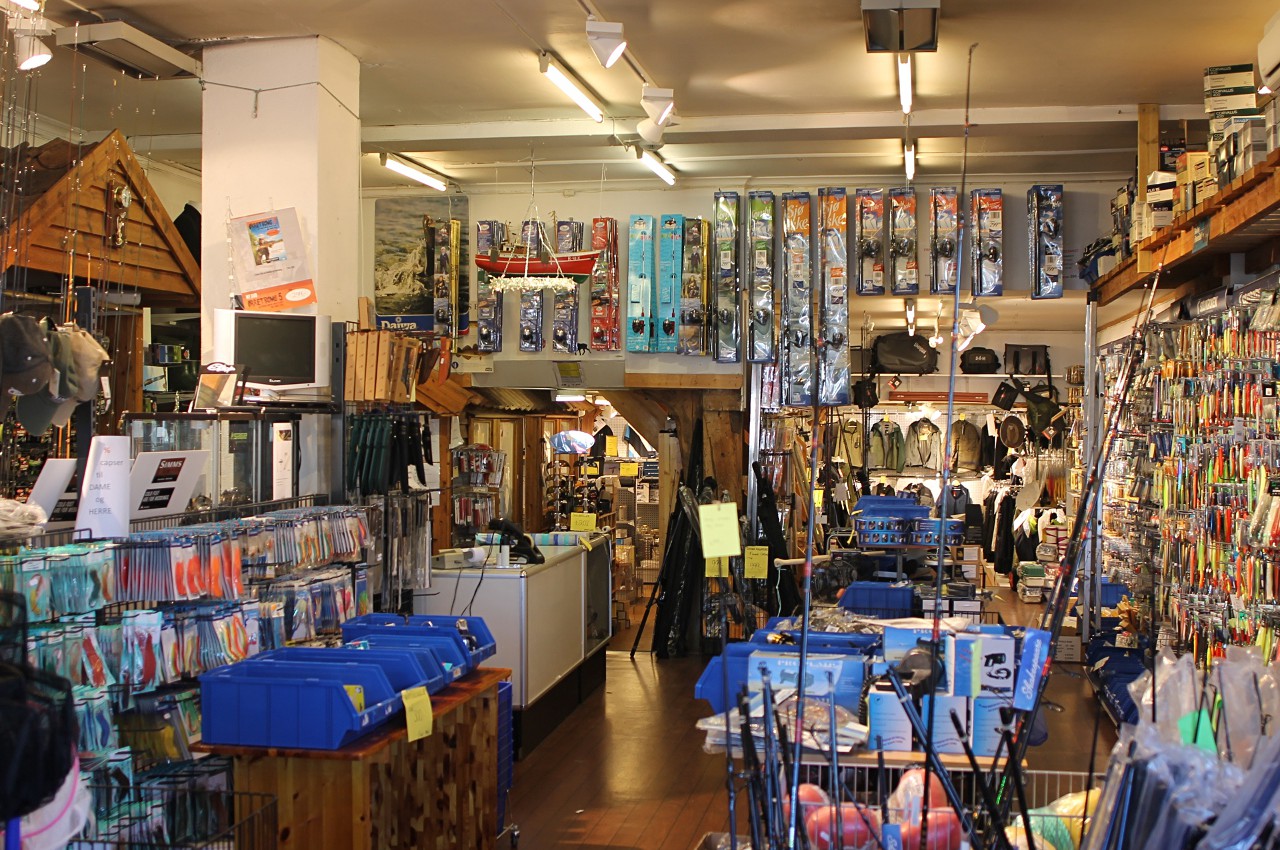 Then the embankment turns into a pier for fishing vessels, and once there were cargo berths, as evidenced by an ancient cargo arrow.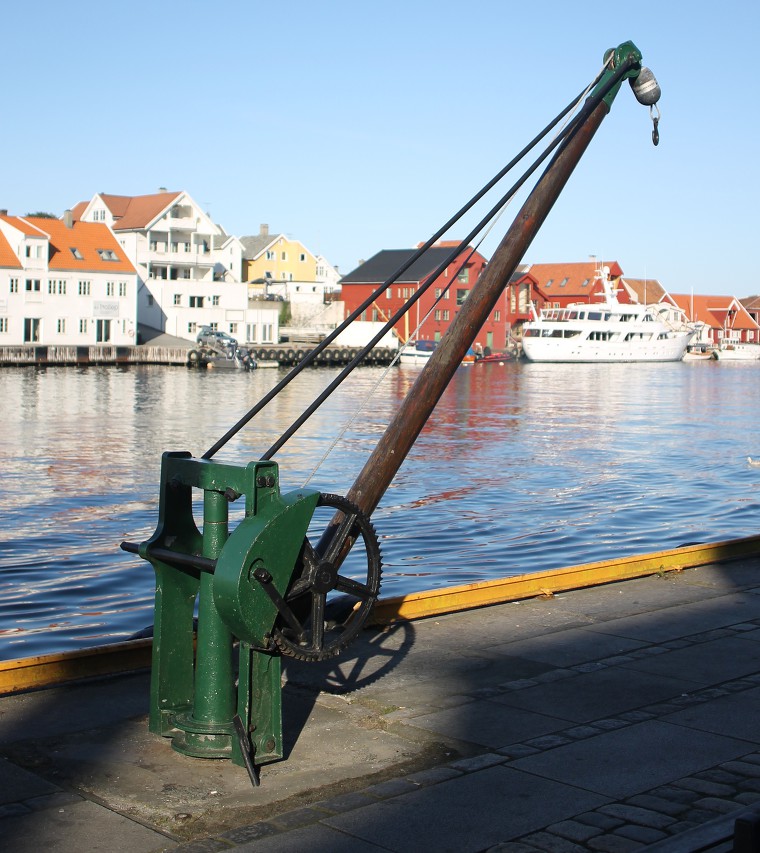 Restaurants and shops are no longer there, and the buildings are offices of companies engaged in shipbuilding and Maritime transport.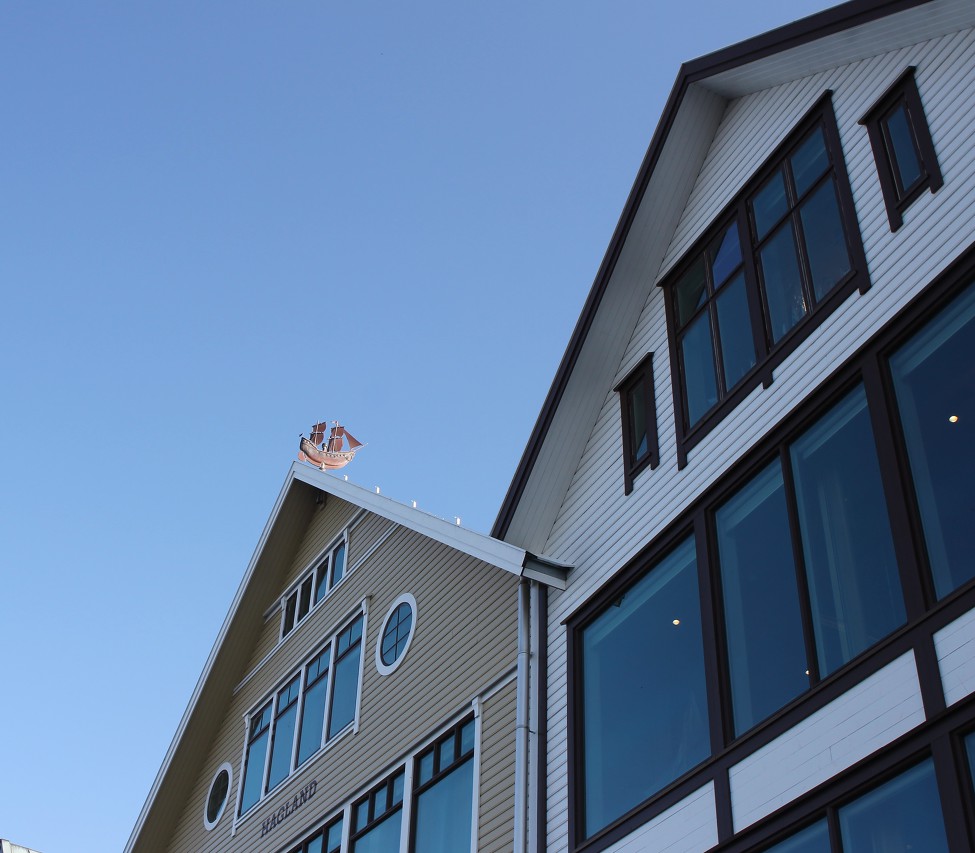 The building of Hagland company, founded in 1872, now this company has a fleet of one and a half dozen bulk carriers that carry out transportation in the North sea and the Baltic.