Torggata Square and Fishermen's Monument, Haugesund
From the Smedasundet embankment to the Saviour's Church, Torggata Square rises up, dividing the central part of the city into office and shopping areas. At the time when the city was the capital of fishing, there was a fish market here. Therefore, it is said that the center of Haugesund is built on herring bones.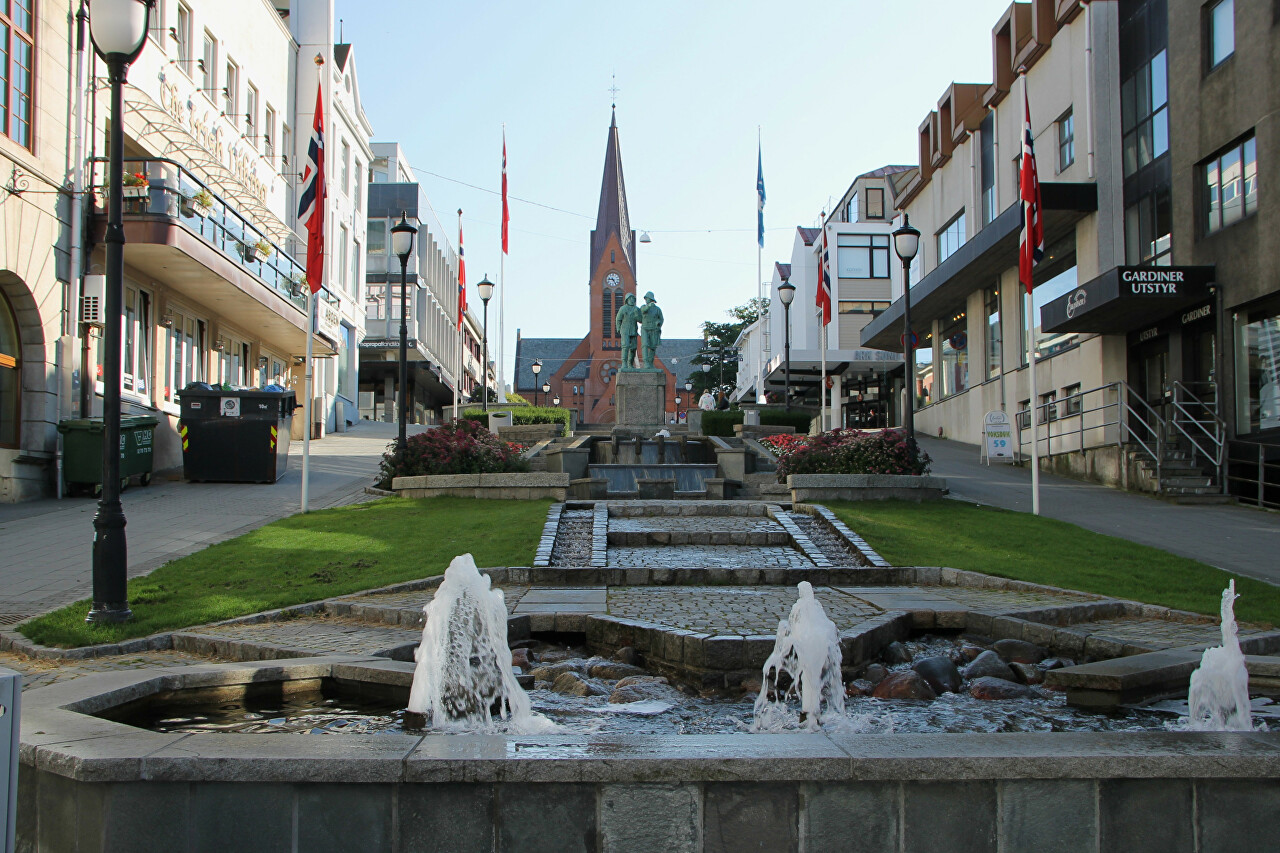 The square is decorated with a monument to fishermen (Fiskerne) built in 1920 at the expense of the shipowner Stolt-Nielsen. The author of the bronze sculpture is the artist Sofus Madsen. But the opening of the monument was attended by about ten thousand people.
The pedestal of the sculpture is surrounded by a cascade of fountains symbolizing the stormy sea.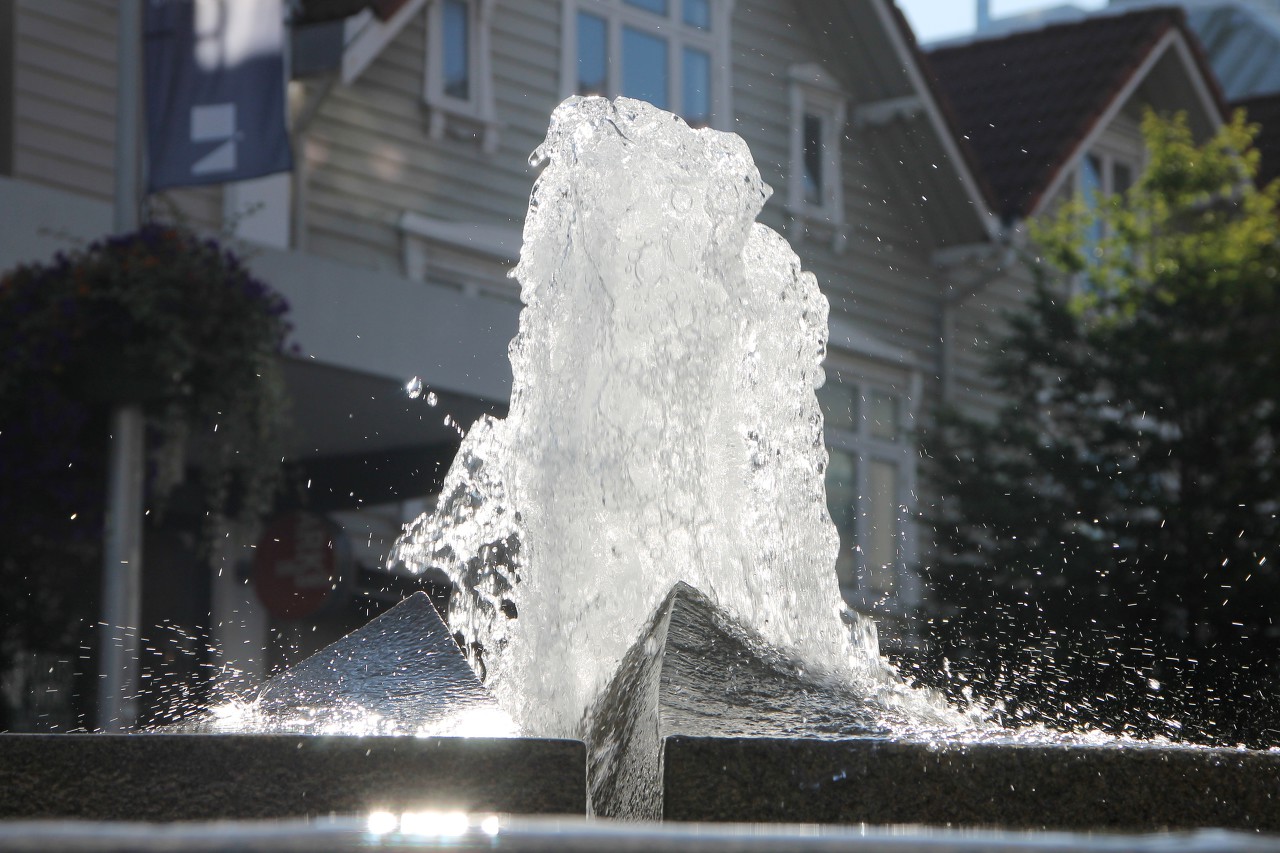 Behind the monument, the square is crossed by the pedestrian street Haraldsgata, where many shops are located.