Haugesund Views from the Risøybrua Bridge
While walking around Haugesund, take the time to climb the Risøybrua bridge, which offers wonderful views of the city and its surroundings.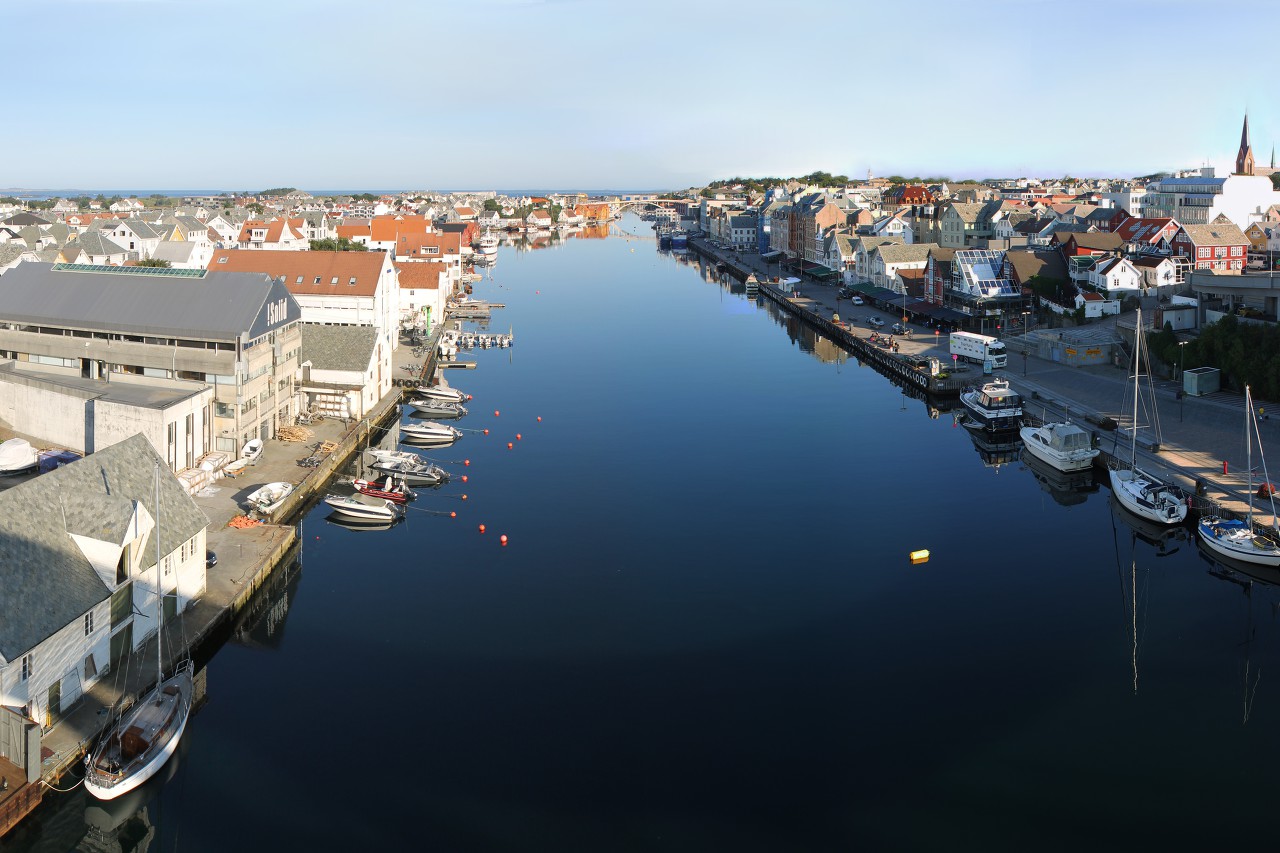 Haugesund is located both on the mainland and on several Islands separated by narrow straits.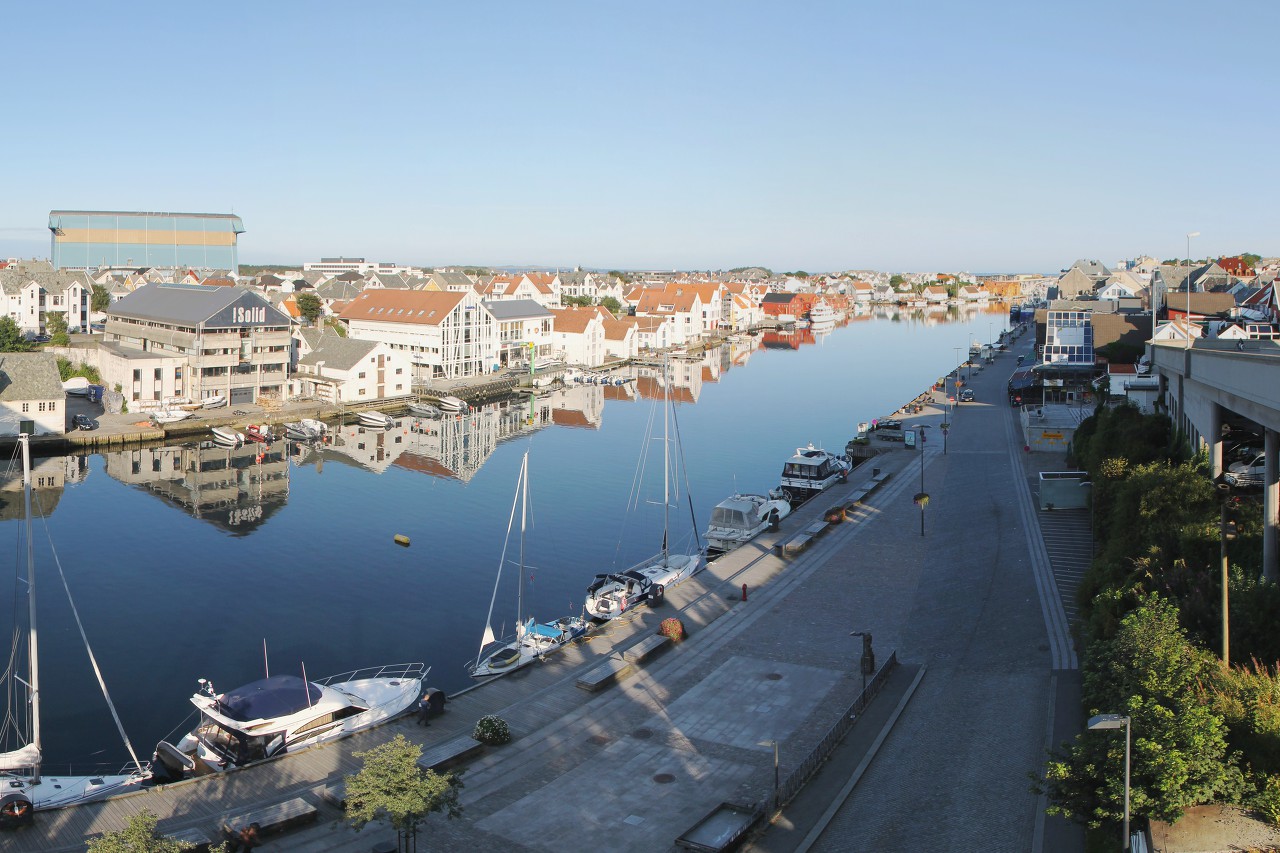 The Risøybrua bridge crosses the Smedasundet strait and connects the Risøy island to the mainland.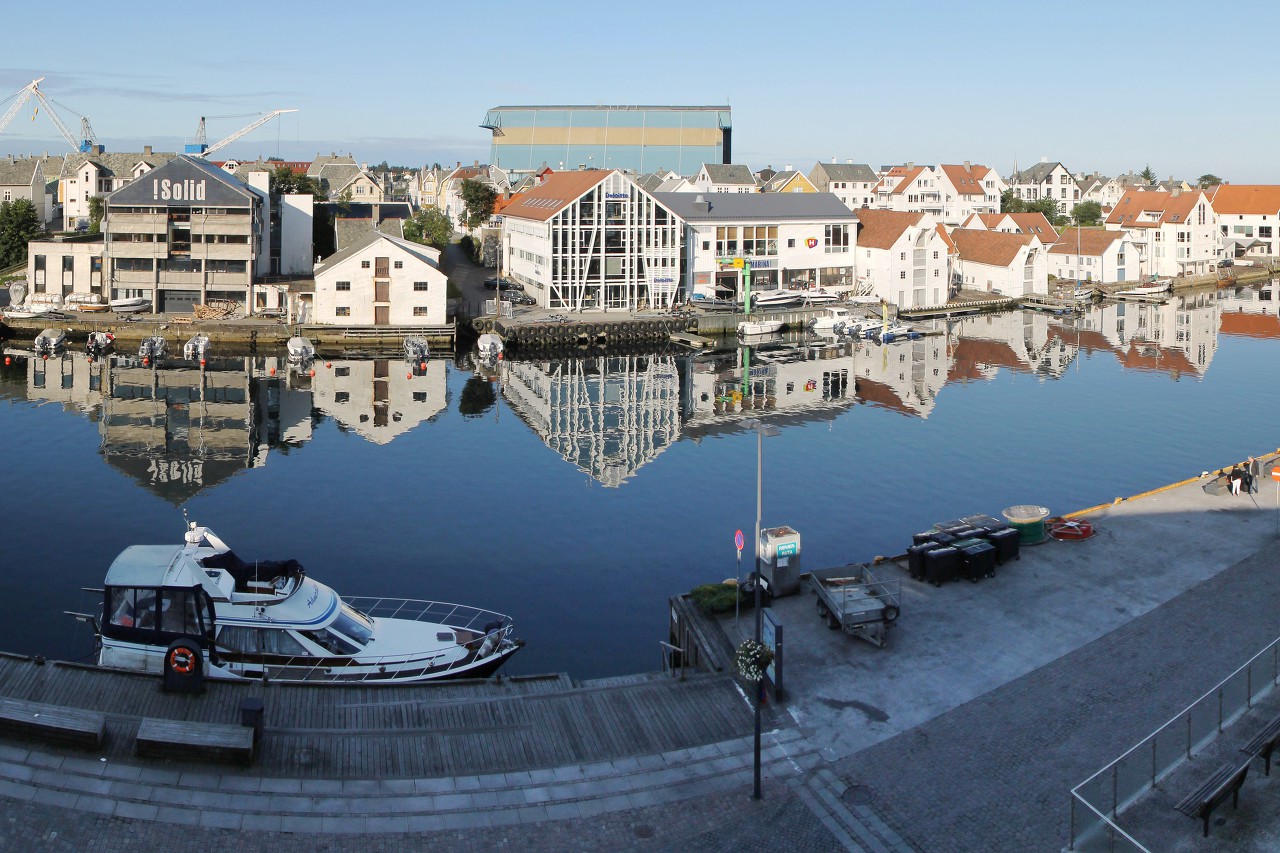 This is an industrial area of Haugesund, the western half of the island is occupied by a factory of the company Aibel, which produces equipment and vessels for offshore oil and gas production.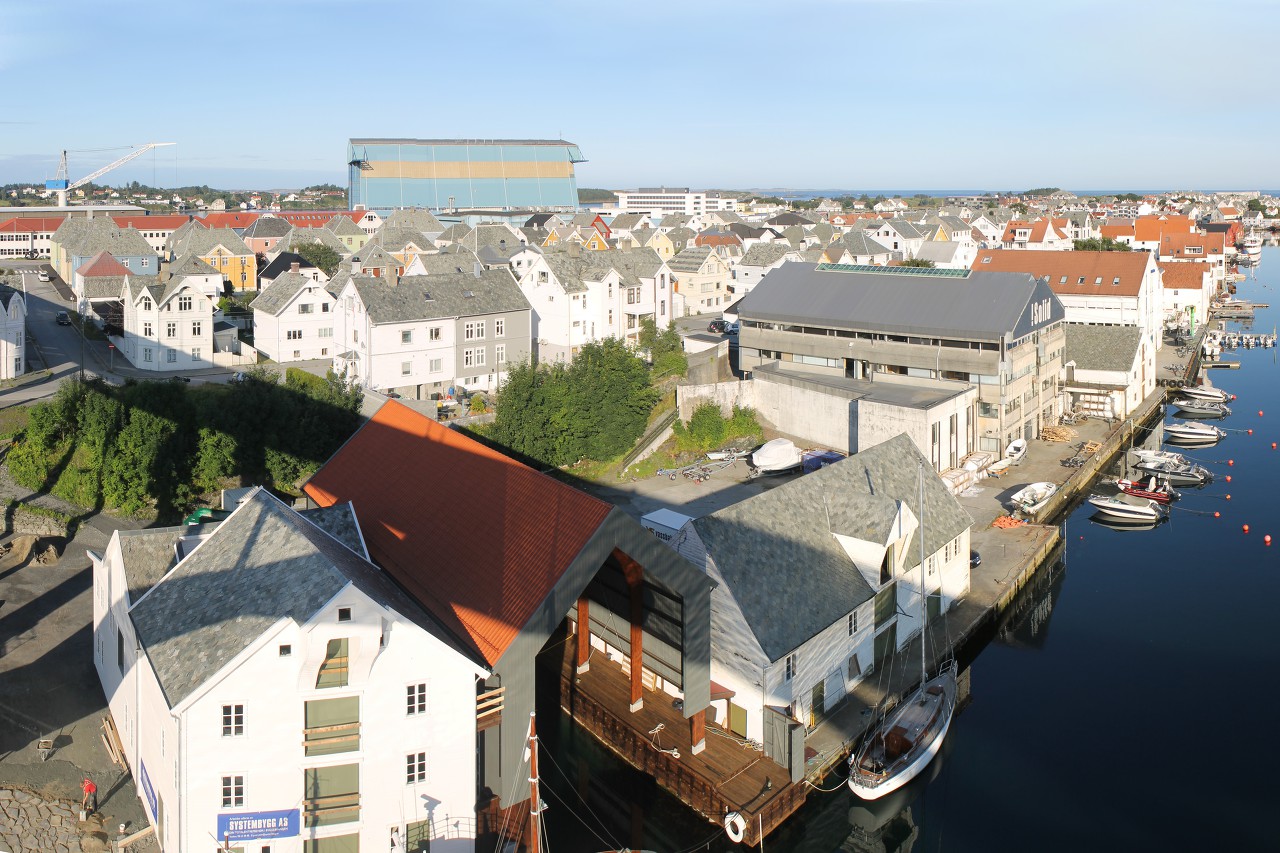 Along the eastern shore of the island, there are several small companies engaged in repairing small fleets. Here you can see several docks that can accommodate a pleasure boat or a small fishing trawler.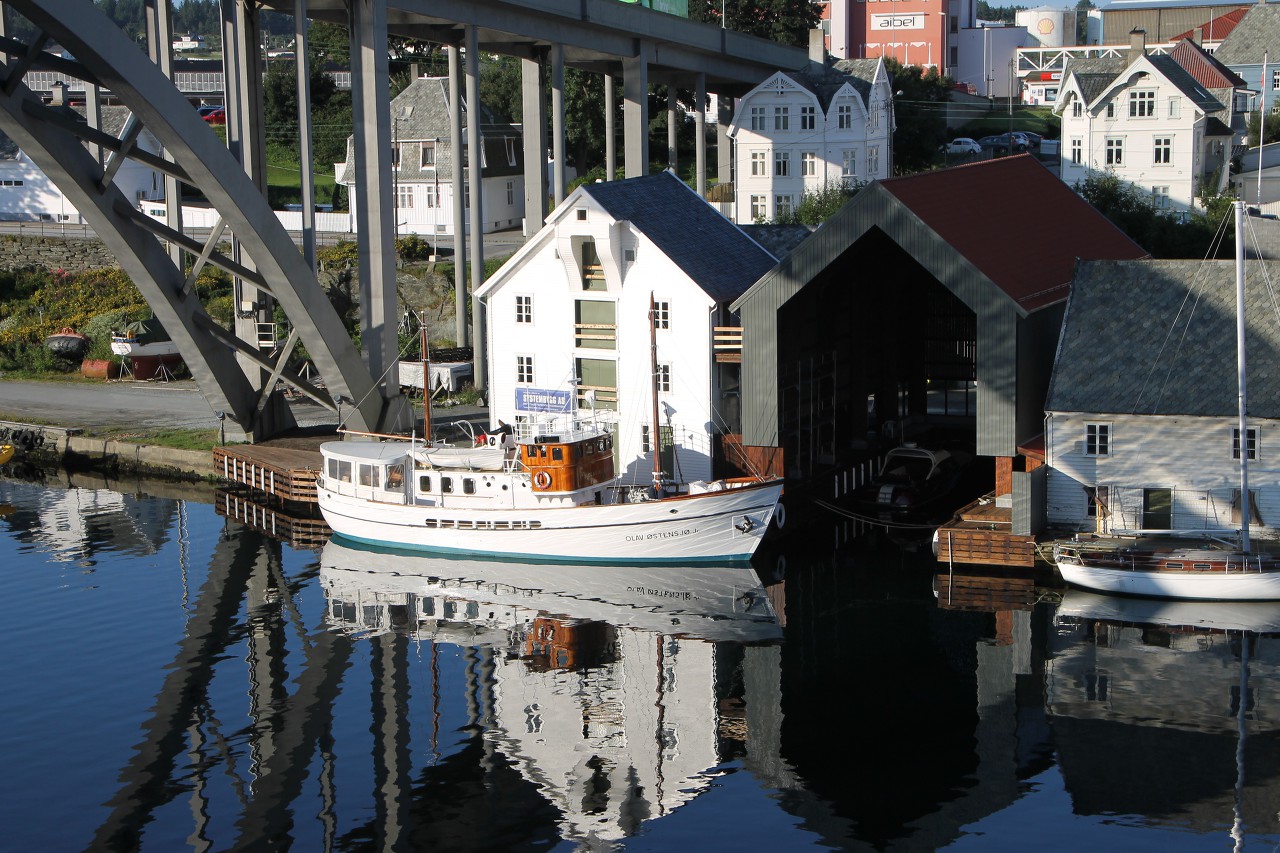 The southern part of Risøy island is built up with low-rise residential blocks.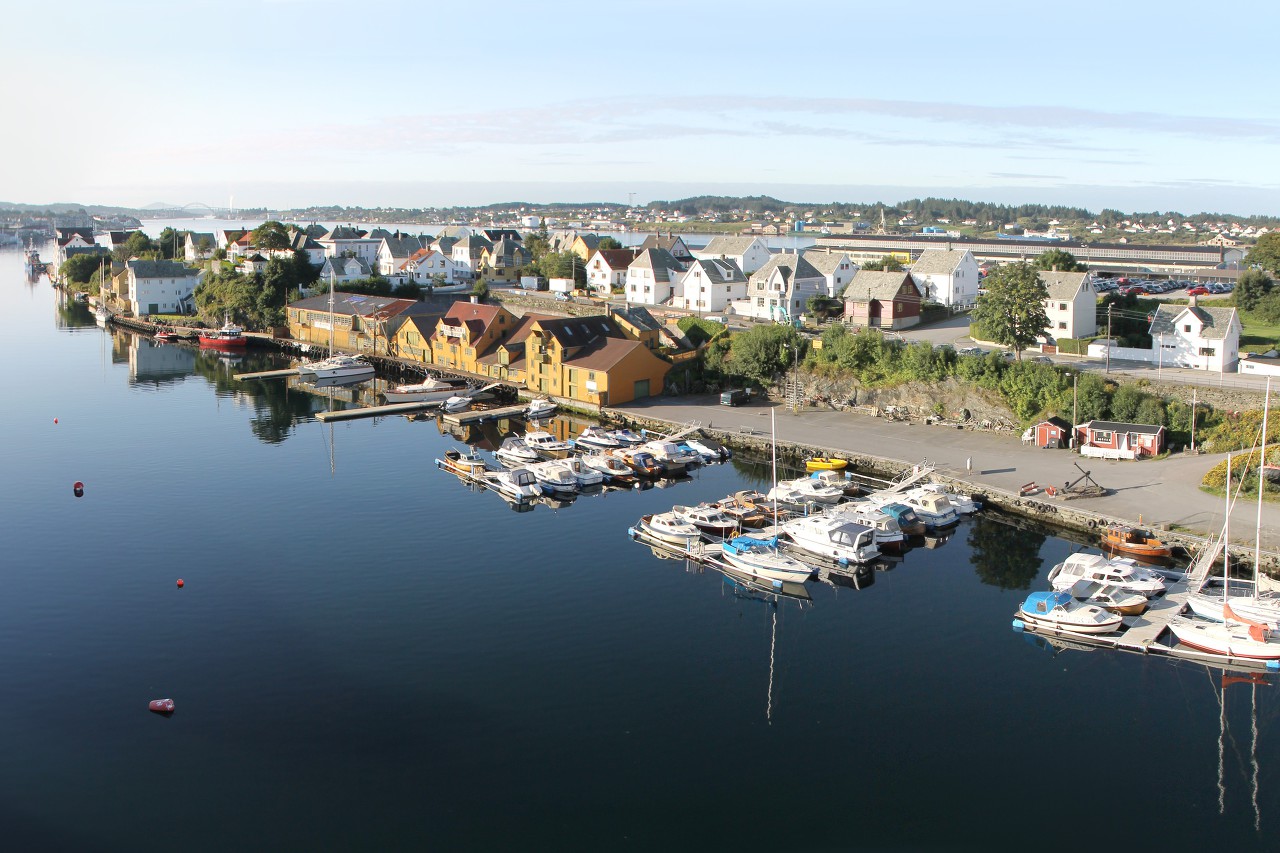 Behind them again the hulls of the Aibel shipyard are visible.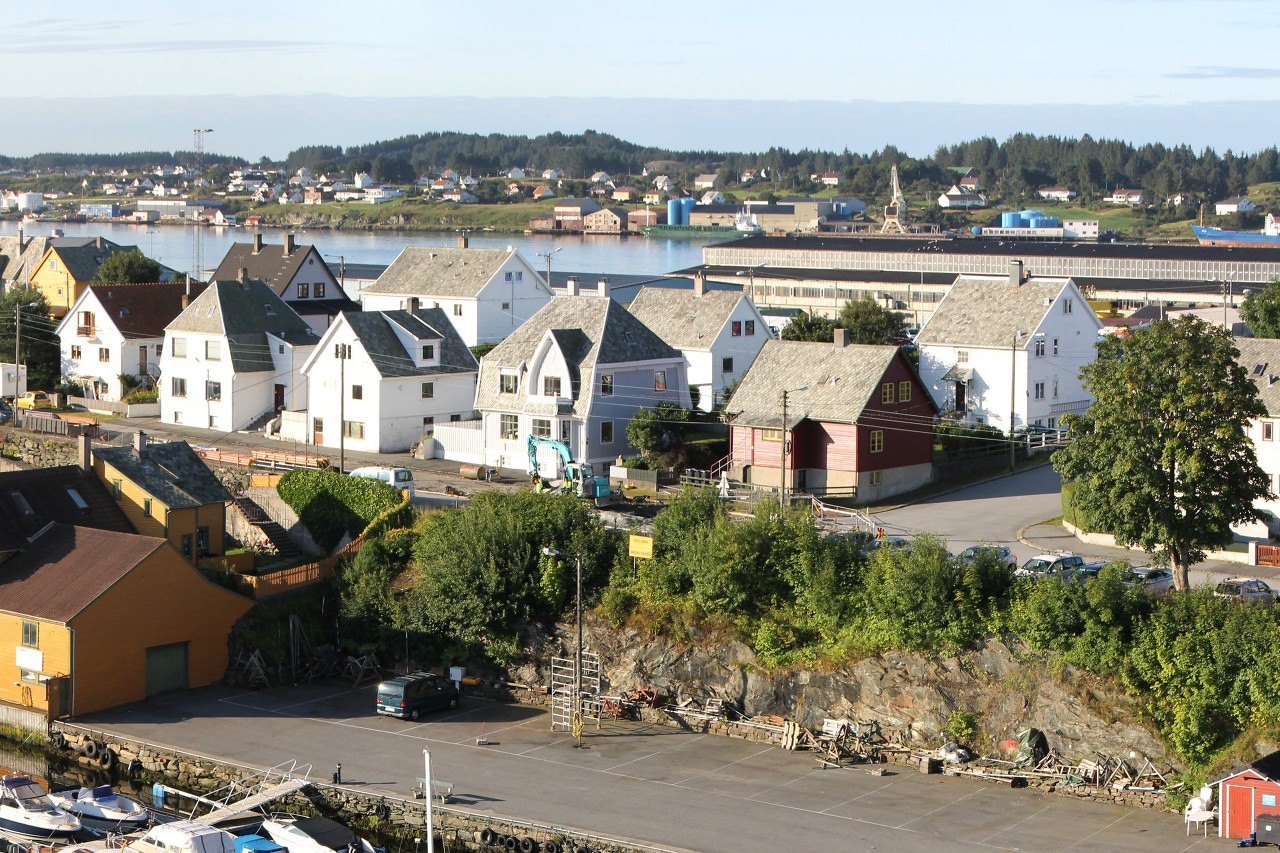 Closer to the sea is the Hasseløy island, in the 19th and early 20th century, there were numerous boat workshops. Now it is a purely residential area, only the small Dokken Museum, which tells about the history of fishing shipbuilding, reminds of its past.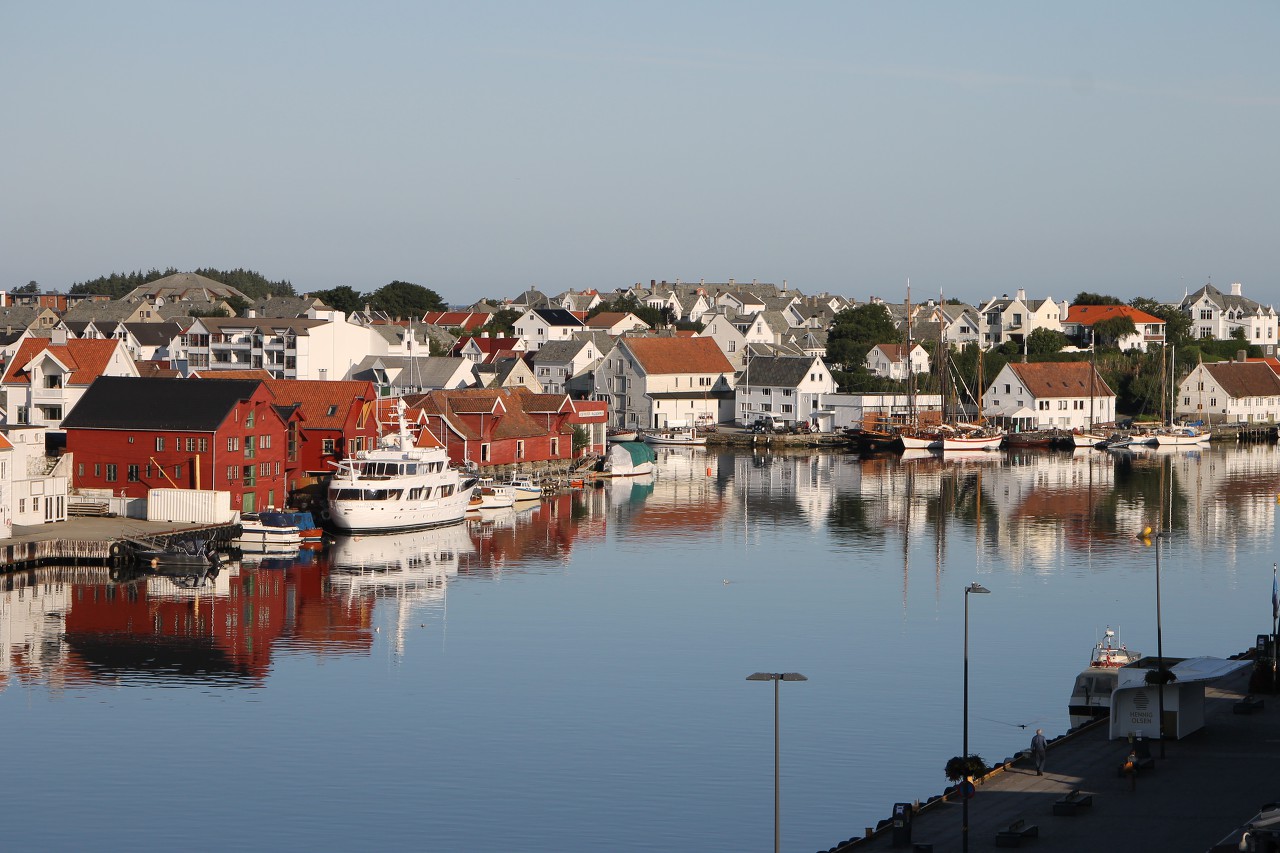 Hasseløy island is connected to the mainland by The hasseløybrua bridge, beyond which you can see the vast expanses of the North sea.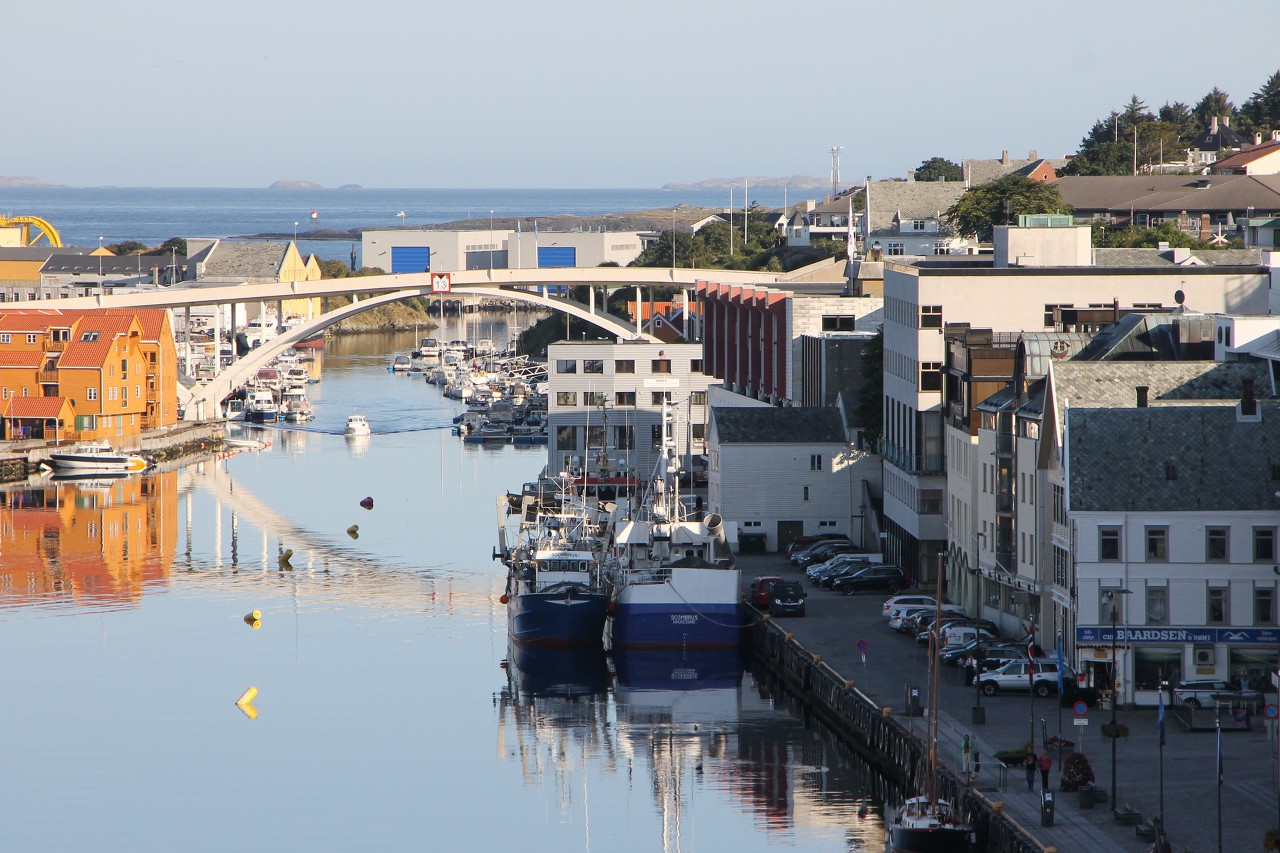 Now let's look to the north, at the central part of Haugesund.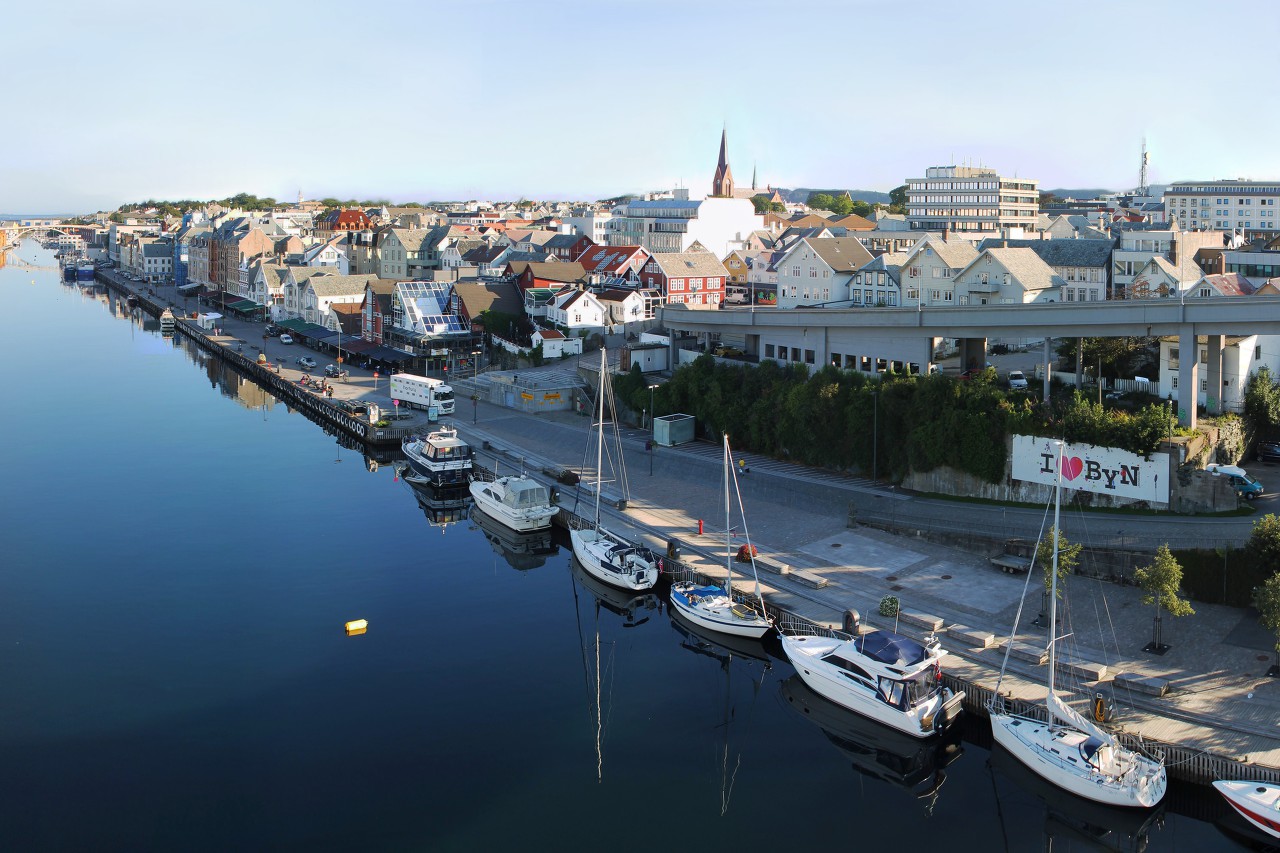 The dominant urban silhouette is the 53-meter spire of the church of the Saviour.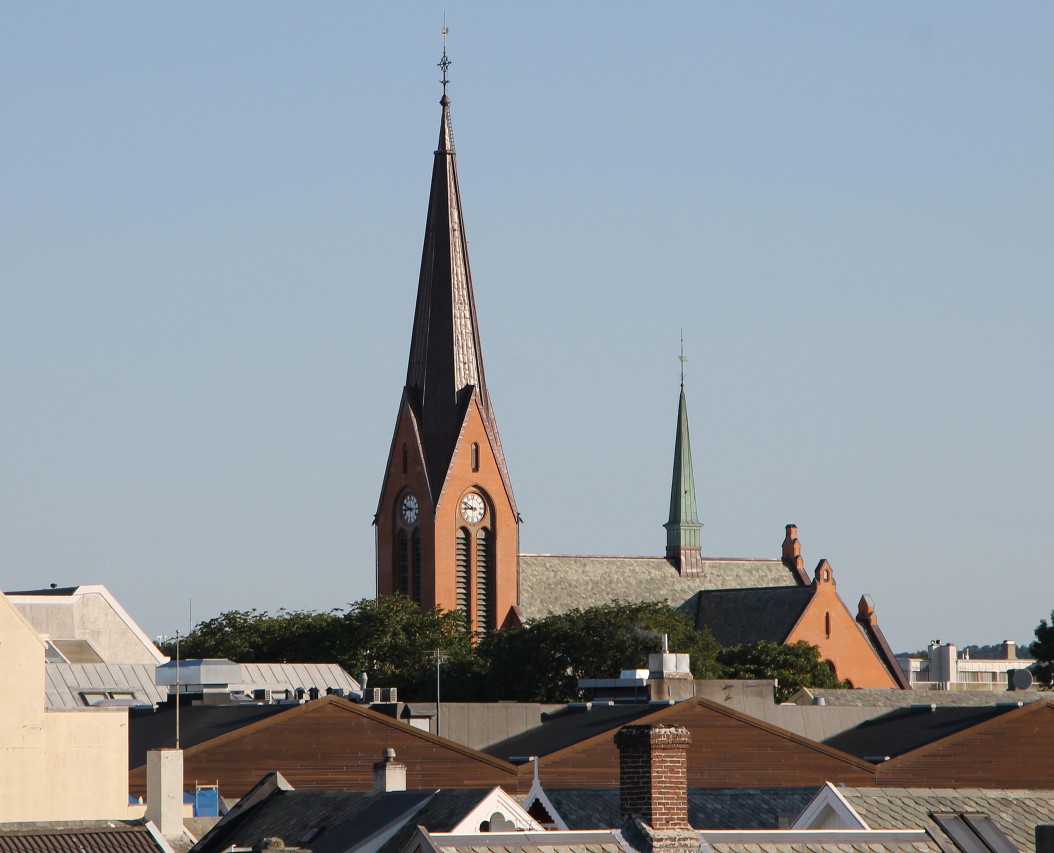 From the bridge begins the smedasundet embankment, the main promenade and the "sea facade" of the city with many cafes, bars and restaurants.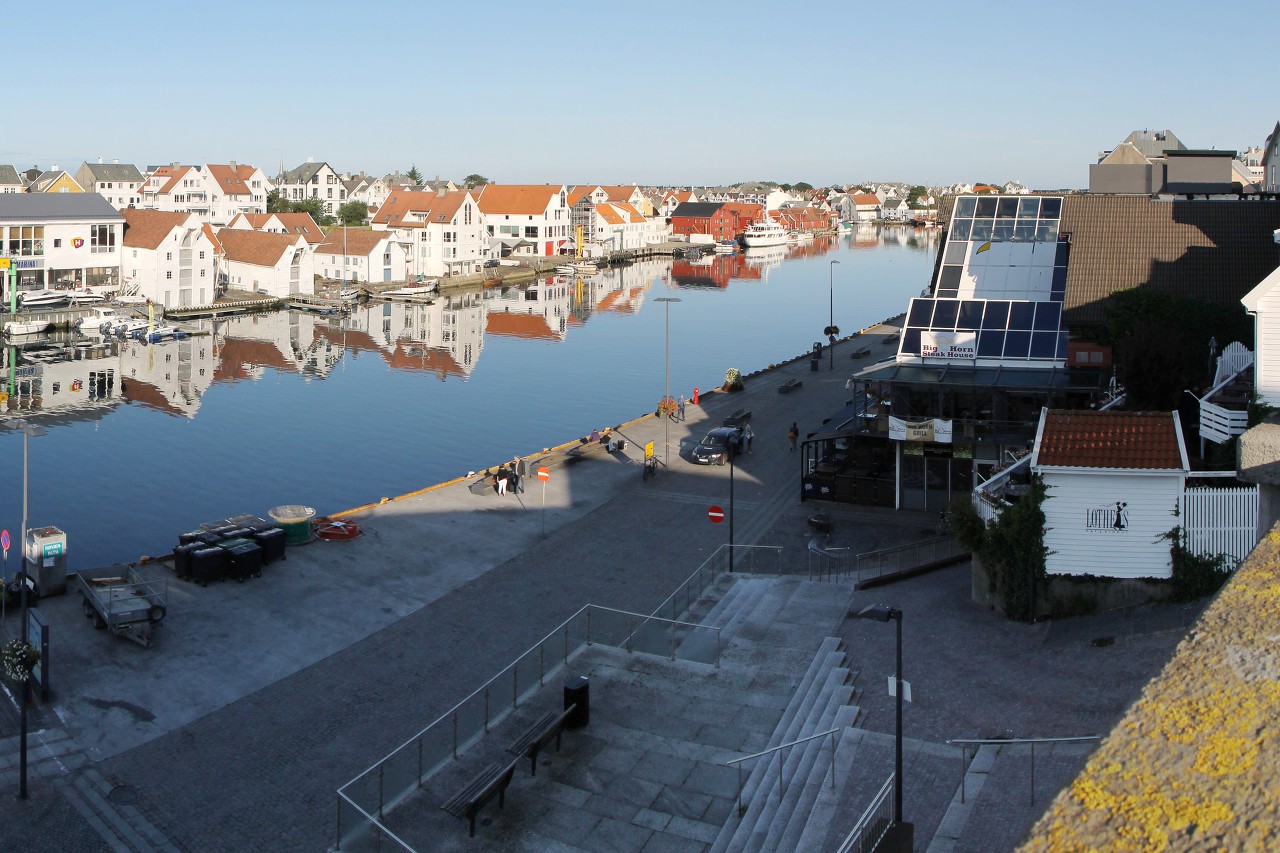 There is also a berth on the Haugesund-Røvær line, where passengers wait for the morning catamaran. The Røvær archipelago is located in the open sea 10 km to the west, it is a few picturesque islands, where fishermen and farmers live, and in the summer there go lovers of secluded recreation.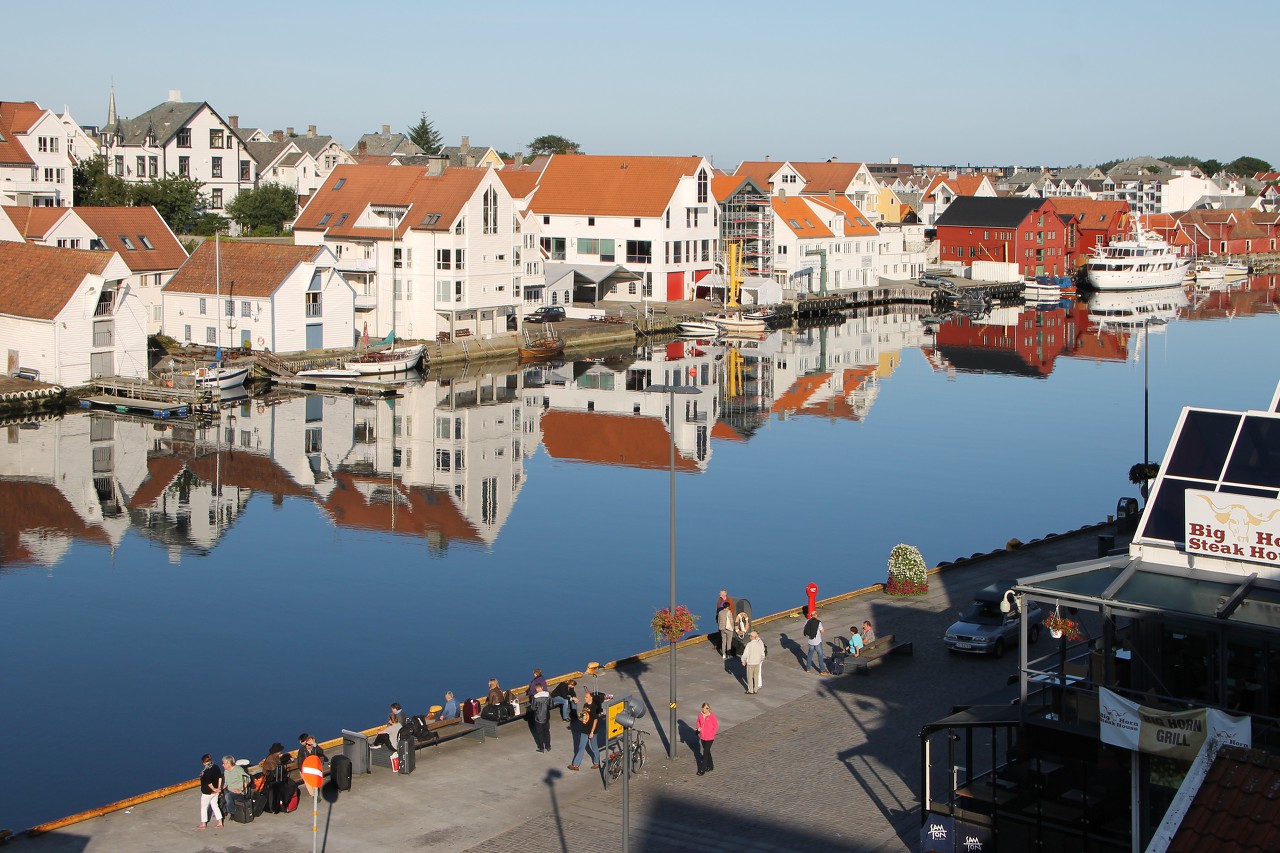 To the east of the bridge is located the business part of the city. Right below us are former port warehouses, now converted into offices.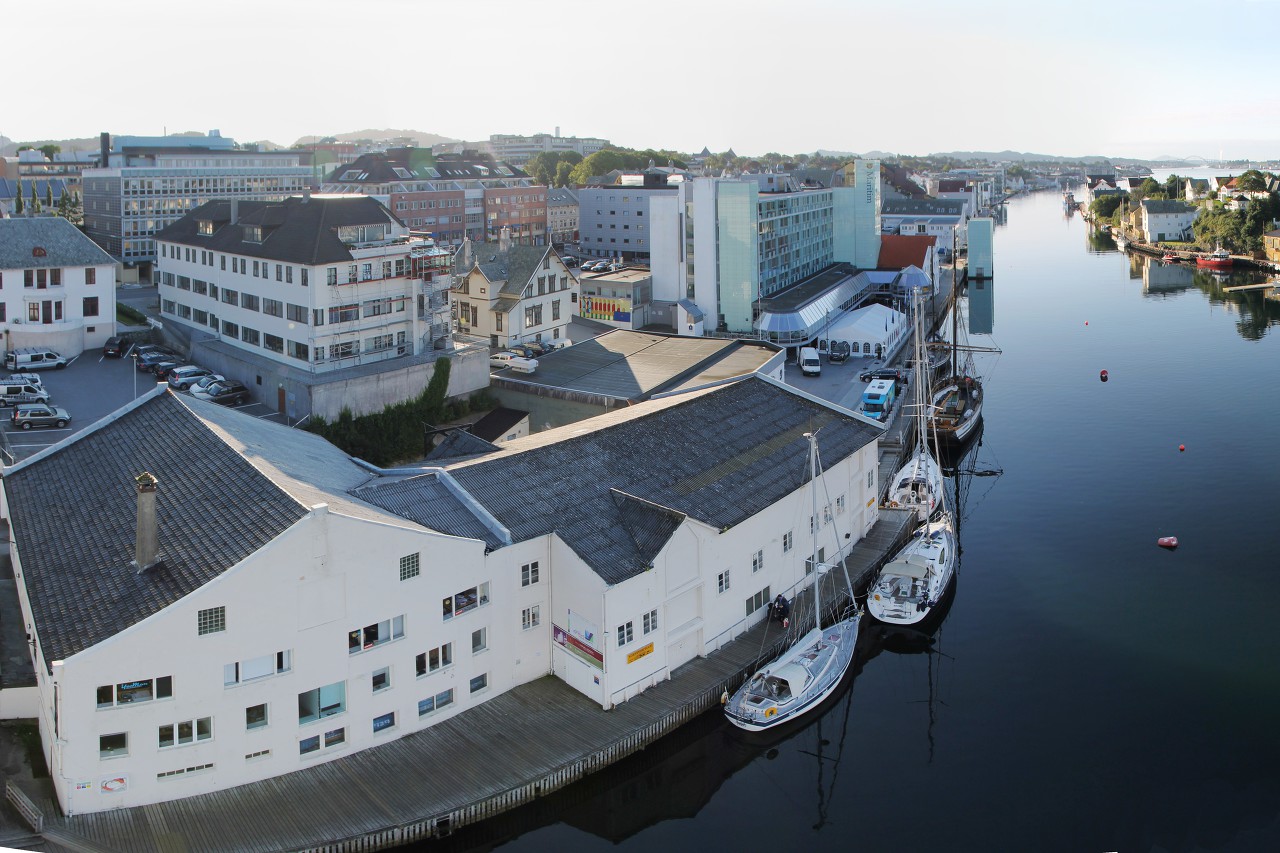 The Rica Maritim hotel, next to it, on the shore, is a monument to Marilyn Monroe.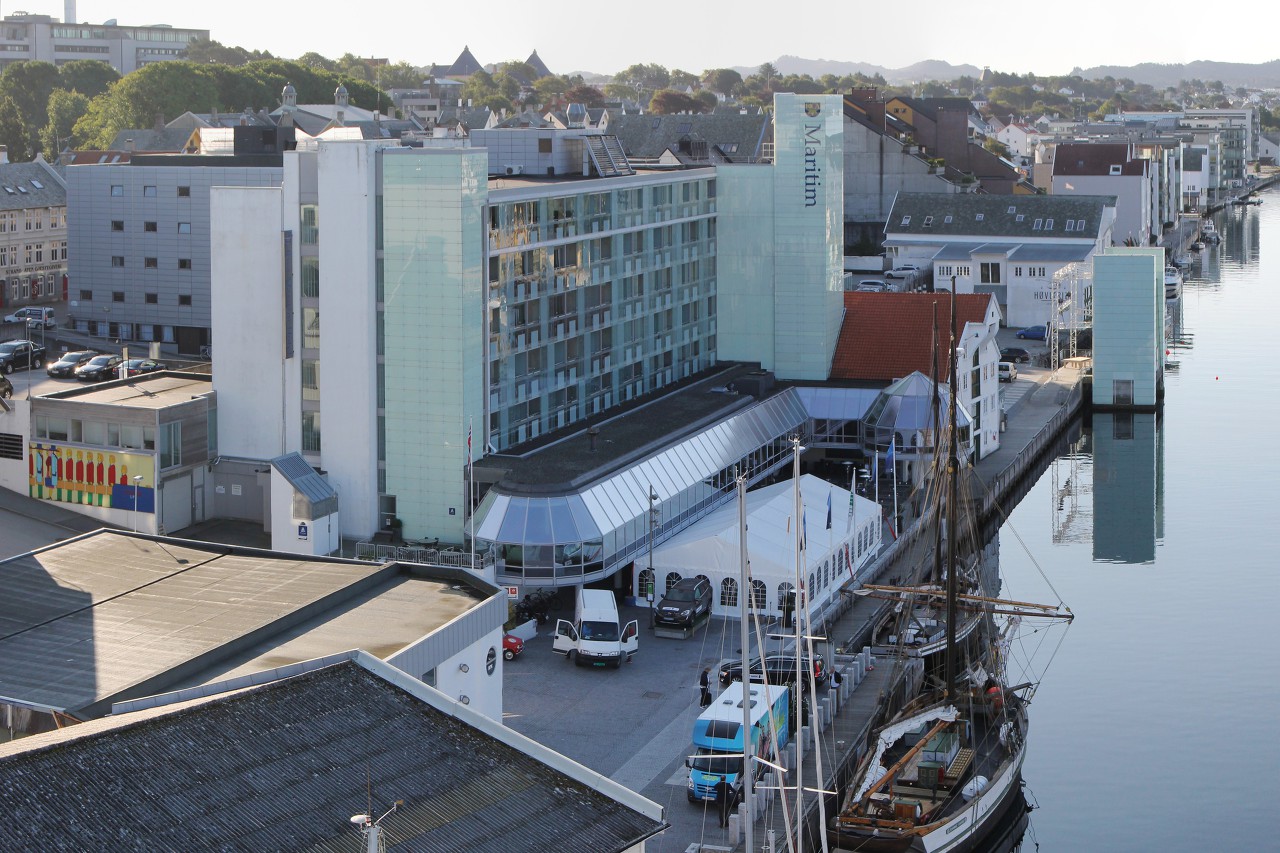 In the South, you can see the Karmsund bridge (Karmcund bru), leading to the island of Karmoi, where the historical area of Avaldsnes is located, now there is a Norwegian historical center and the Viking village museum. Today we will visit there.