Risøybrua Bridge, Haugesund
From the Marilyn Monroe monument, I went to the Risøybrua bridge, which connects the island of Risøy with the mainland and central part of Haugesund.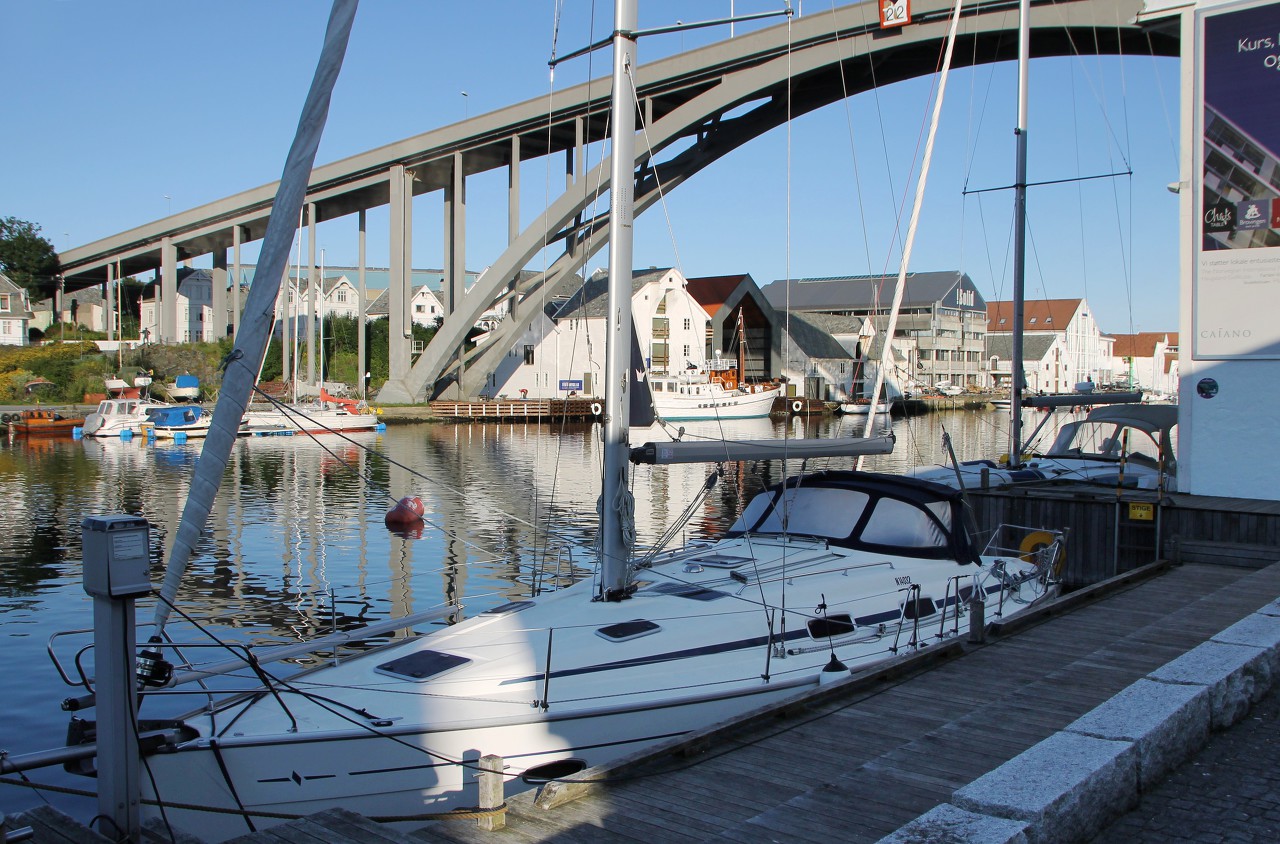 The bridge was opened on may 14, 1939. the memorial plaque says that the bridge was built in 354 days by 60 workers. The length of the structure is 361 meters, the height above the water is 22 meters.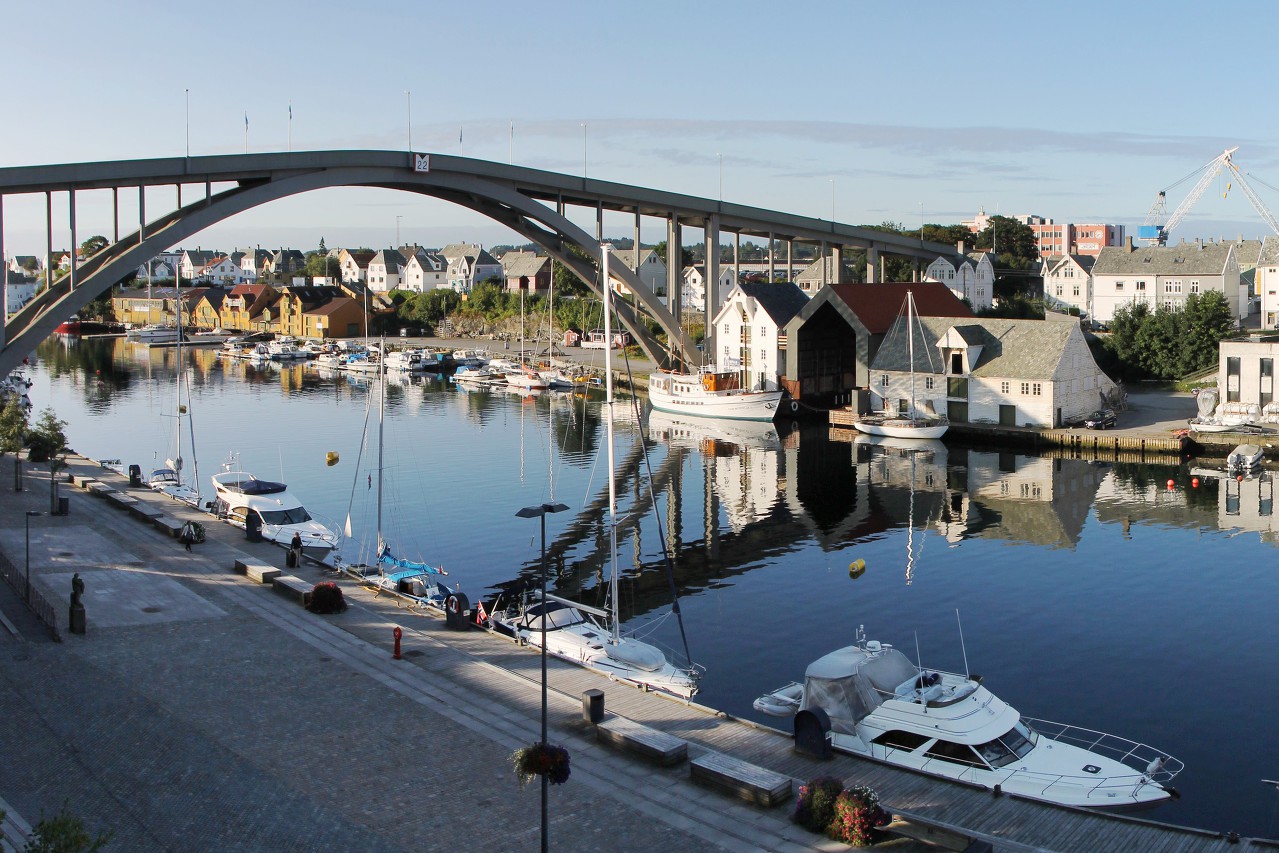 The bridge was reconstructed in 1991 and 2008, as a result of the latter there was a beautiful illumination, which I looked at on yesterday's evening walk.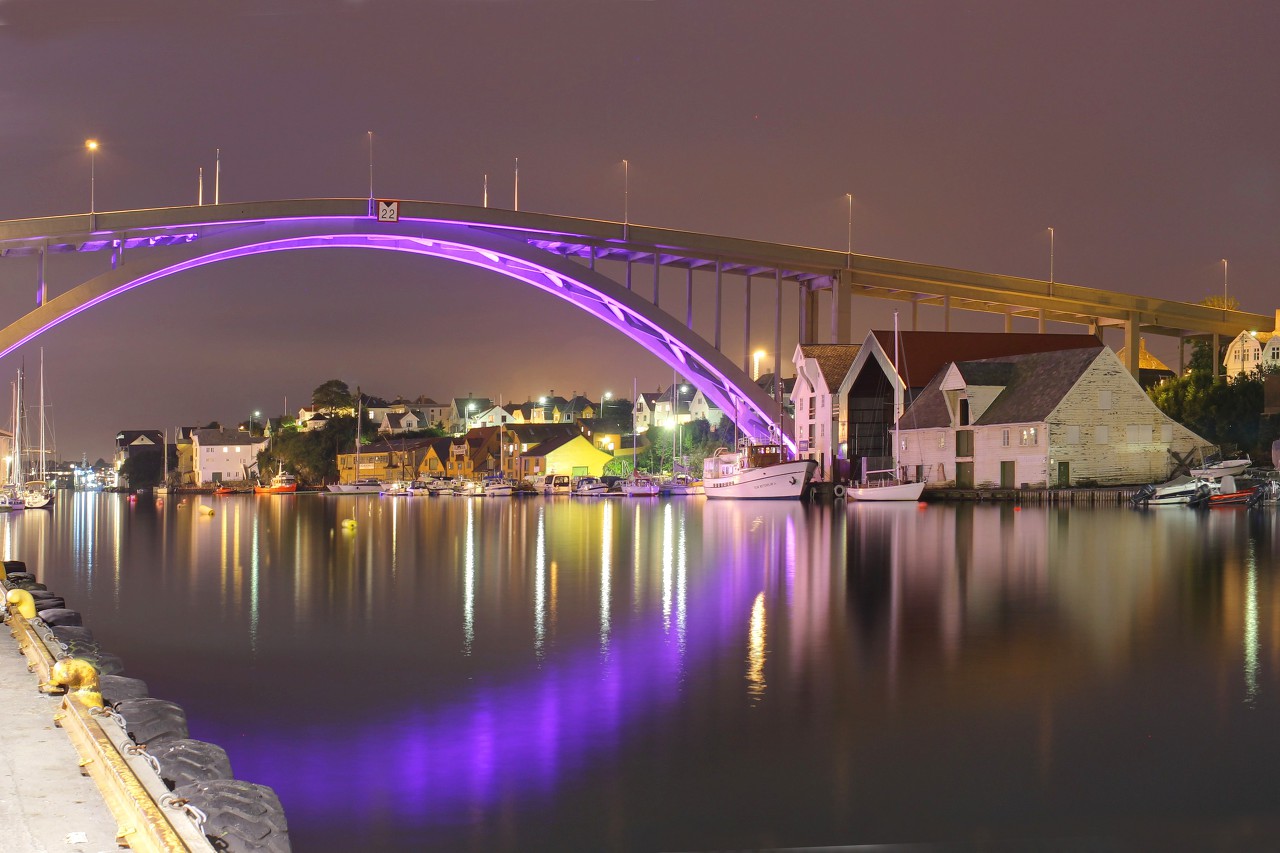 An overpass leads to the bridge, under which a small "Festivalkapell" is hidden. This branch of the city Church is open during the festivals that Haugesund hosts at the end of the summer. According to the idea of the clergy, here people can spend a little time in silence and think about the eternal. I do not know how successful this idea is - the attendants themselves complain that festival guests often look for a toilet in this house, and not finding it, do their business around the corner of the chapel.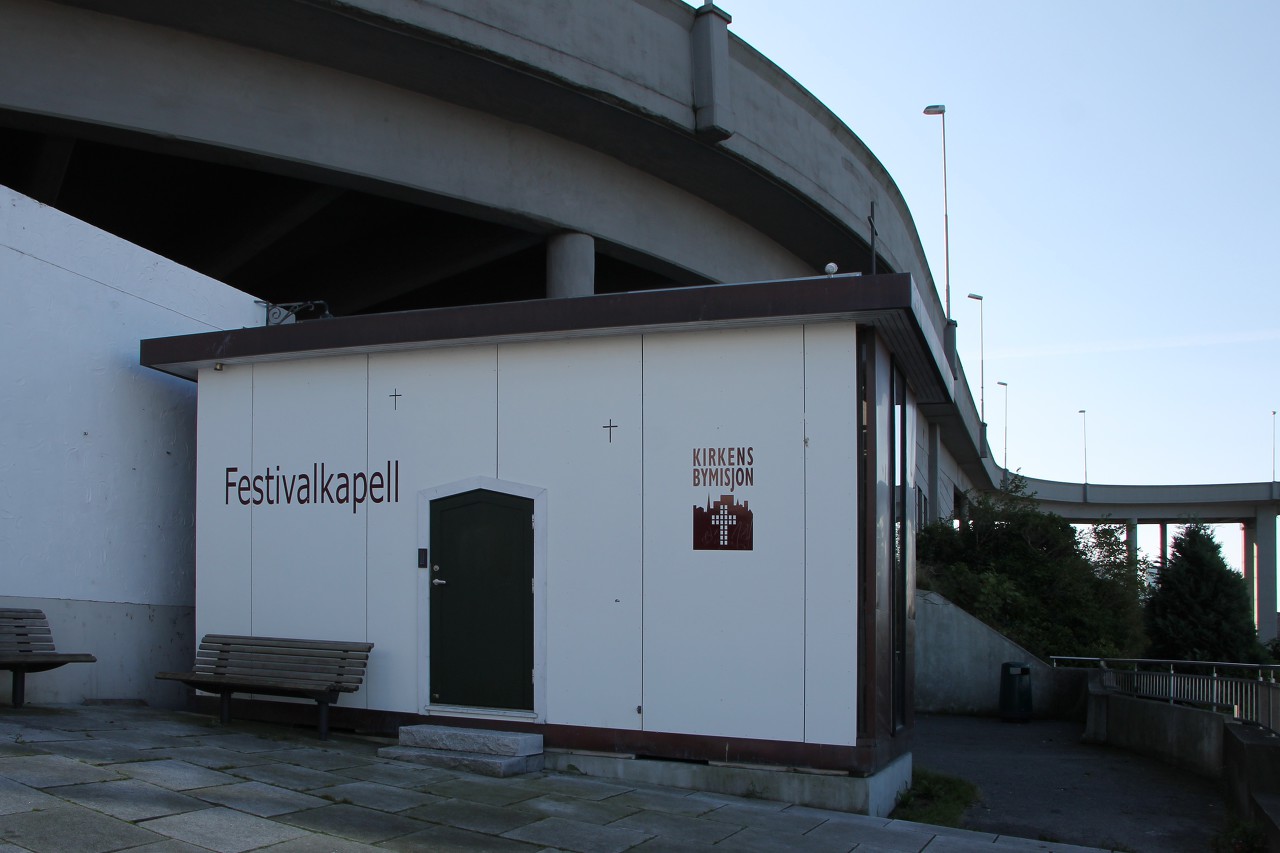 Also under the overpass was found a painting shop Hantho Gallery, which sells the work of local artists.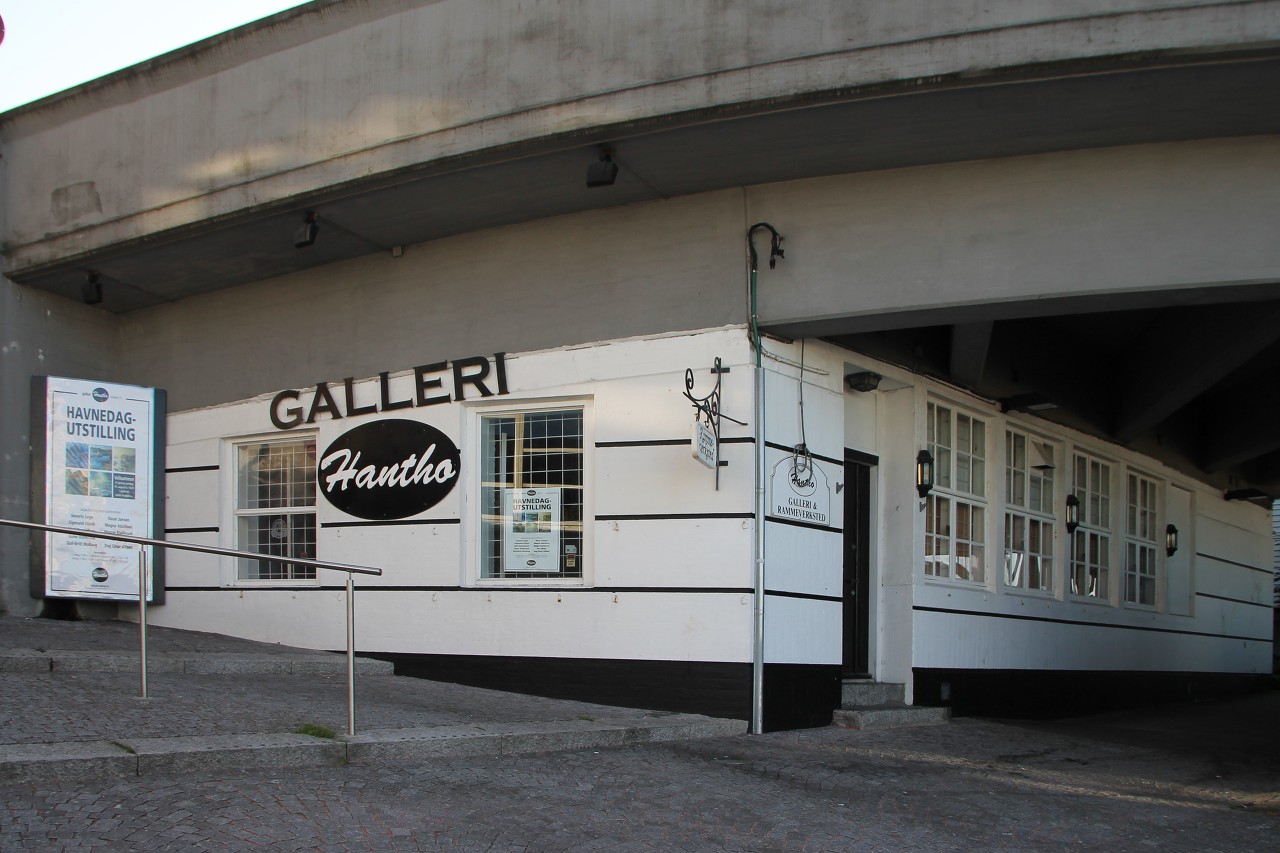 Next to the overpass is the oldest restaurant in the city Lothes Mat Vinhus.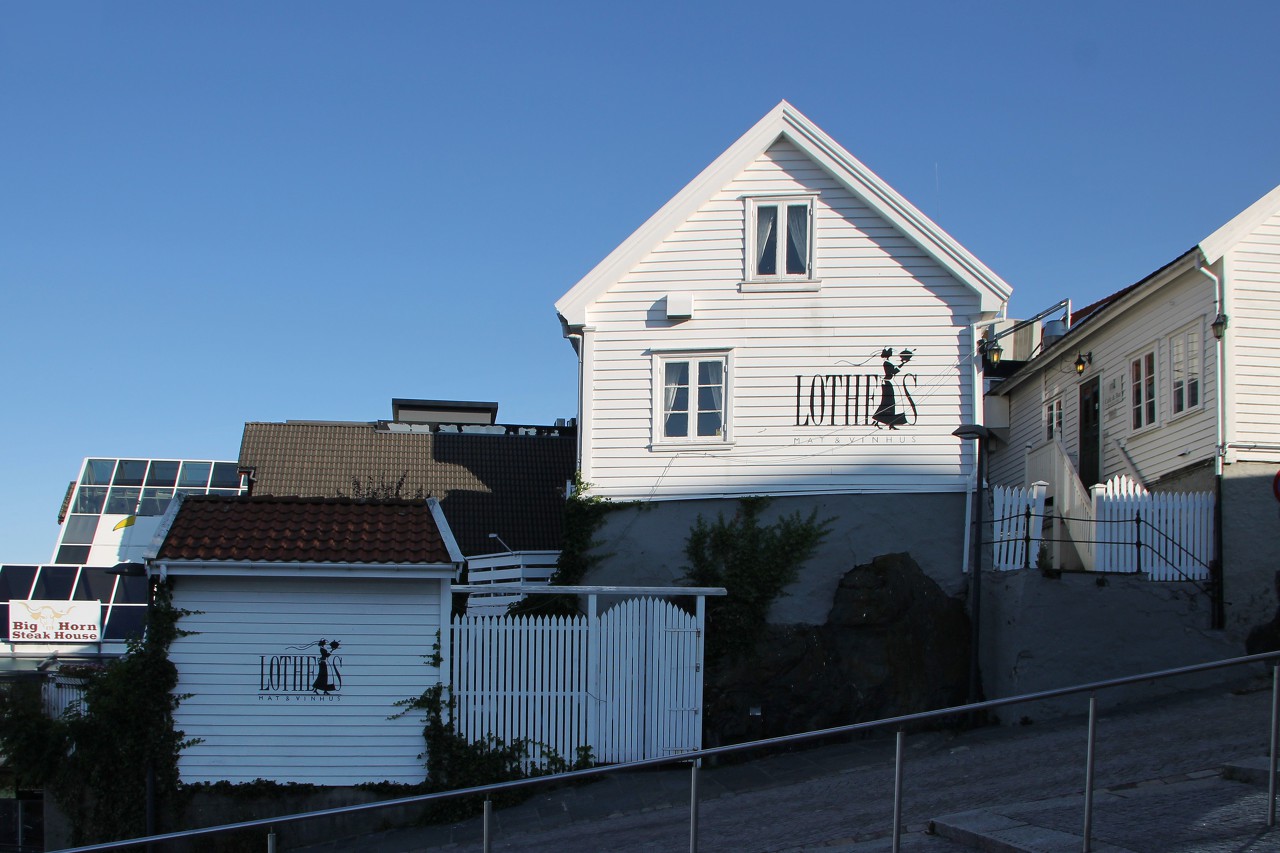 Well, I went up the overpass to look at Haugesund and its surroundings from the height of the bridge.