Haugesund Shopping Streets
At the Civic museum (Karmsund Folkemuseum) I turned onto Kaigata and walked through the shopping quarter.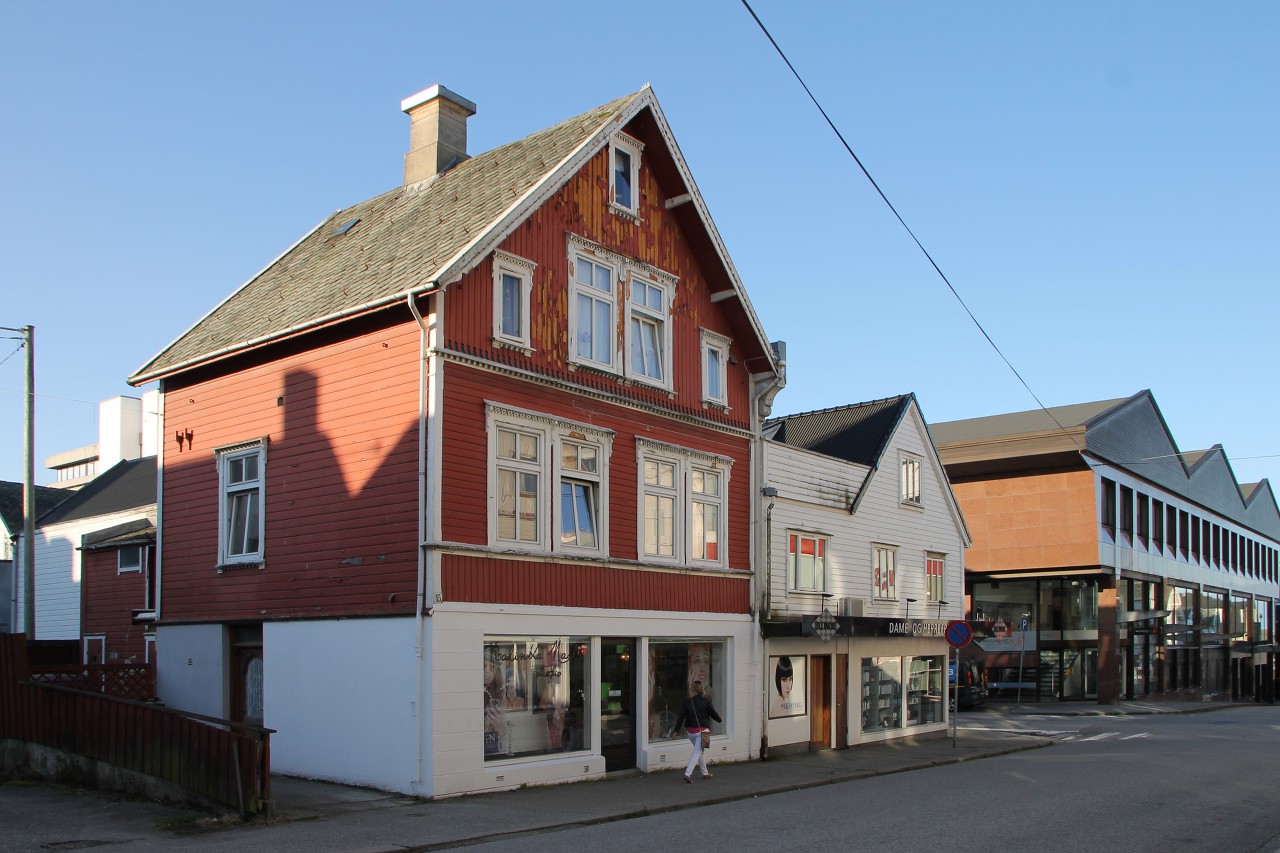 Sørhauggata, Haugaland Sykkelverksted store. By the way, my village has twice as many inhabitants, and there is no specialized bike shop. Looking at the price tags, you can experience a shock. A simple city bike with a DBS City 28" basket is sold for 5999NOK. You can imagine the price level in Norway if one Euro is equal to approximately 11 Norwegian crowns. However, the income here is appropriate, the average working Norwegian has an income of more than 40 thousand kronor per month (which corresponds to 4,000 euros, and I do not even want to translate into rubles), so it is quite possible to buy bicycles at this price. However, it should be said that the taxes here are considerable, starting from 22% and have a progressive scale.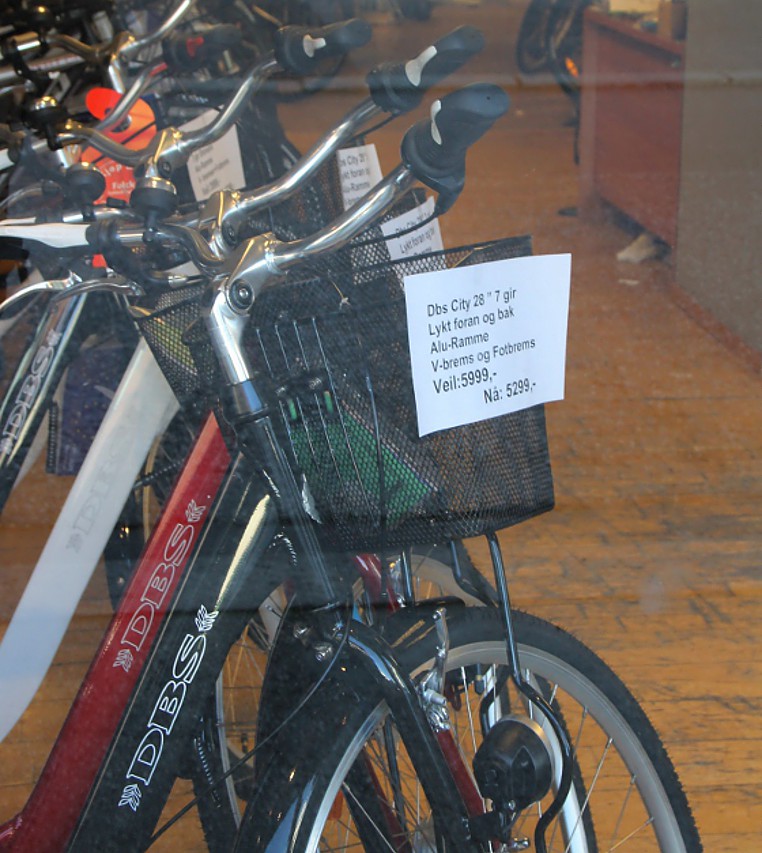 Next to it is a full-length window of the Haugaland Sykkelverksted art salon. The usual plastic frame, no bars or blinds, and no alarm sensors are visible.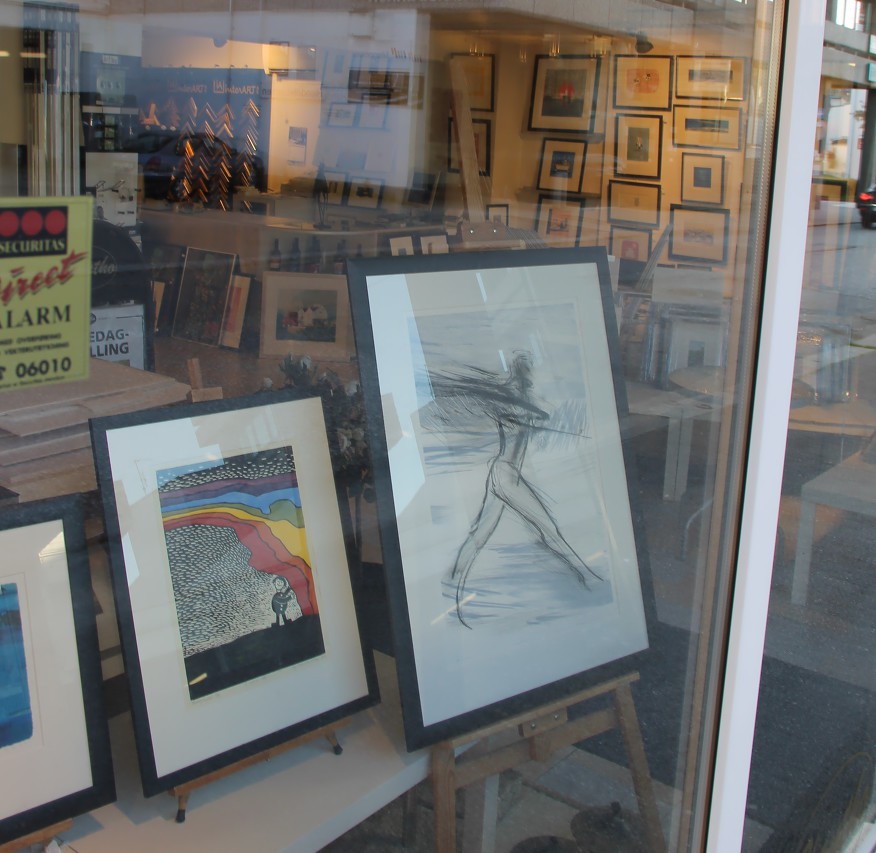 Foto Erik. You won't find a specialized photo store in our regional centers either.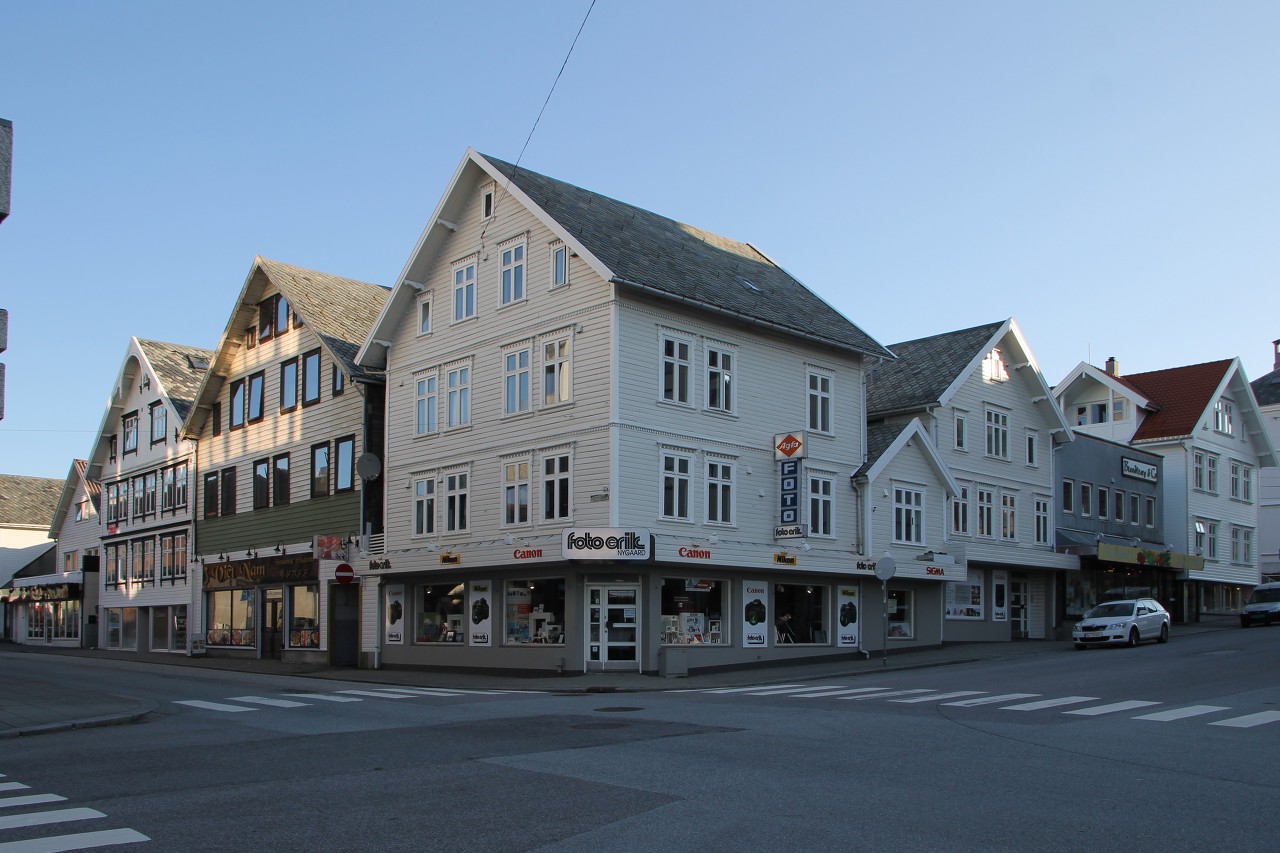 The small square of Steinparken is decorated with a cheerful sculpture of a clown with pigeons and flowers.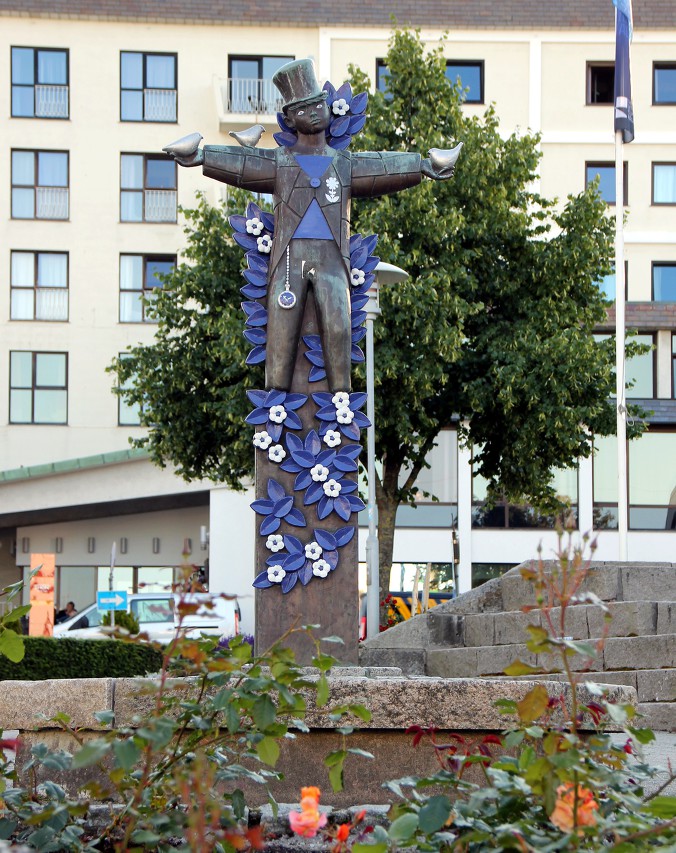 Through the square I went down another block towards the embankment and continued walking along the pedestrian street Haraldsgata.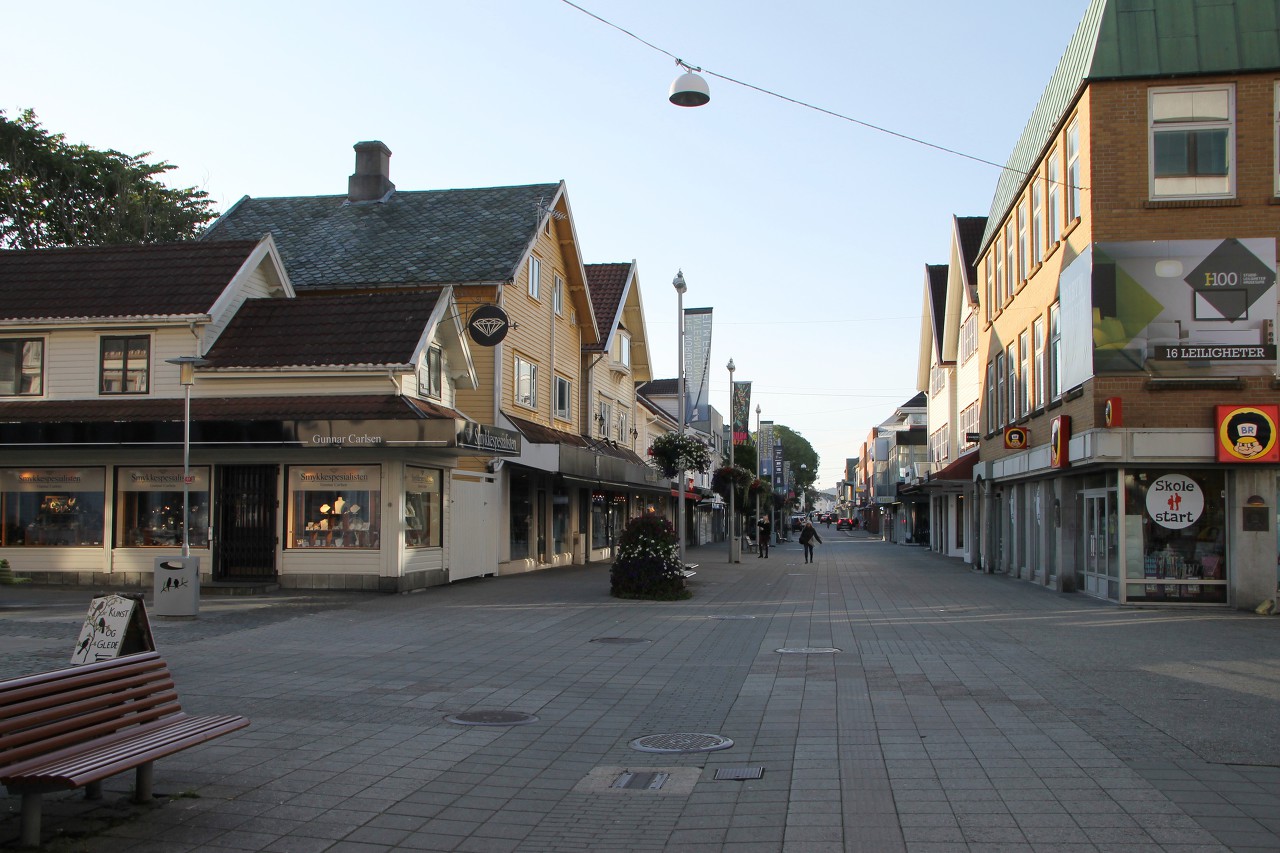 If Sørhauggata was mostly office buildings, then this street can be called a shopping street. Here you can see a full set of boutiques typical of major cities.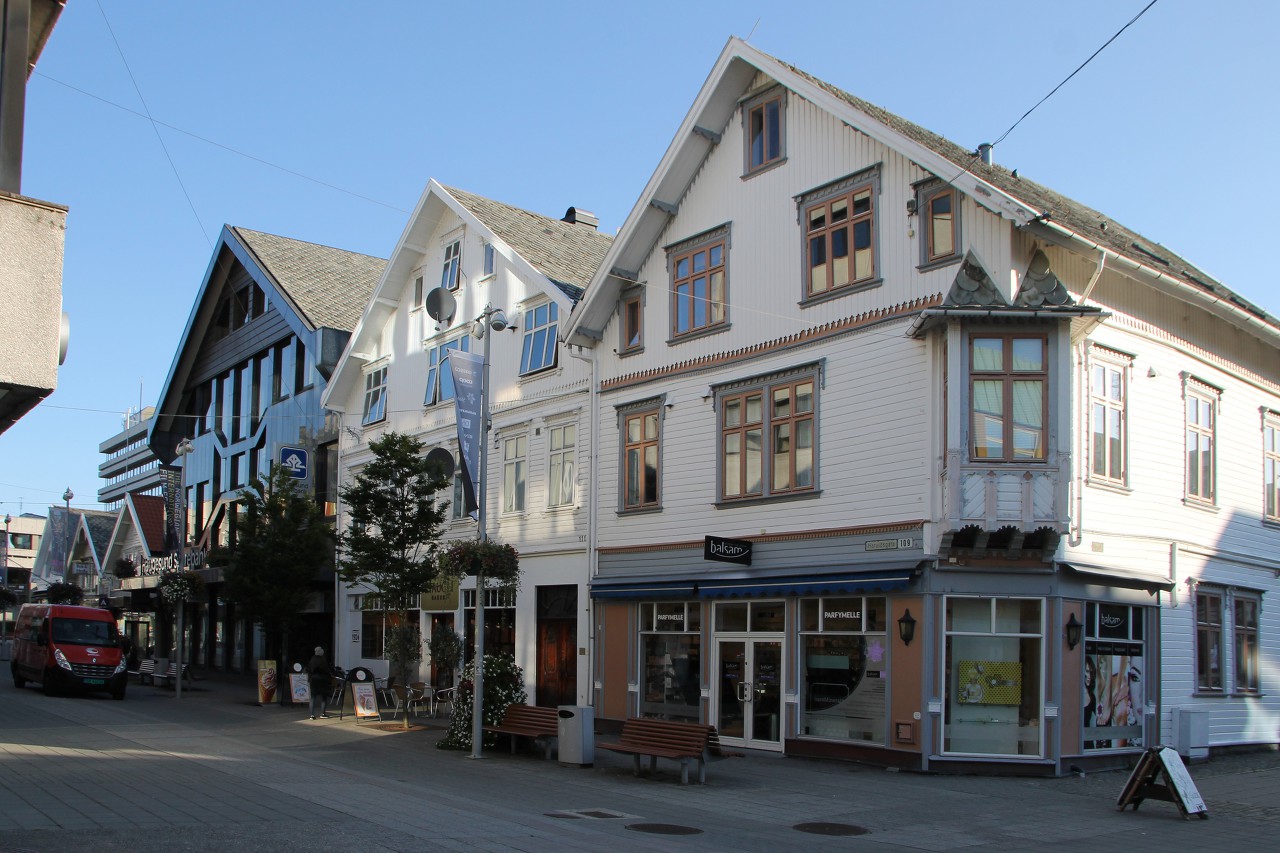 It is difficult to understand how such a number of retail outlets exist in a town with a population of 34 thousand inhabitants.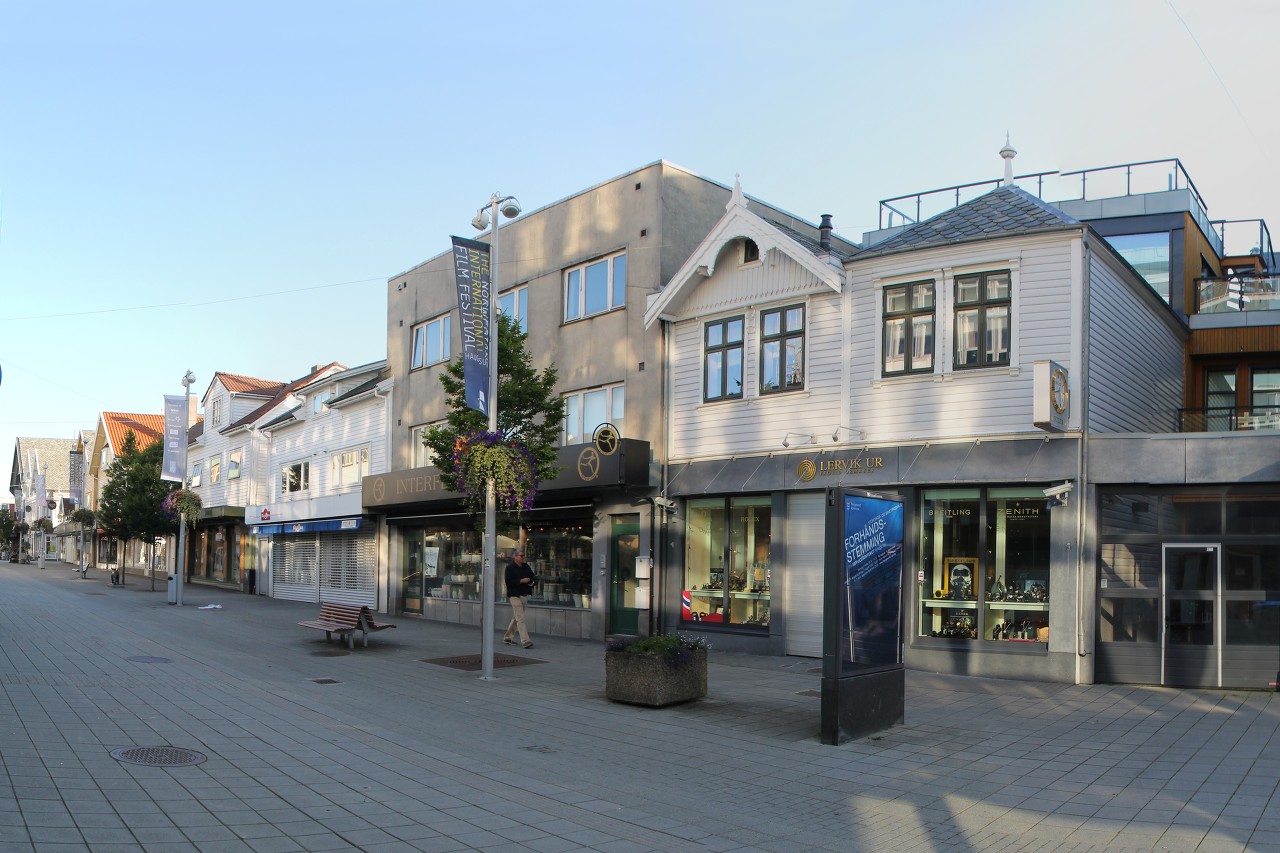 Maybe all this is for tourists, but the active tourist season is only three months. I was in the second half of August and the streets were empty.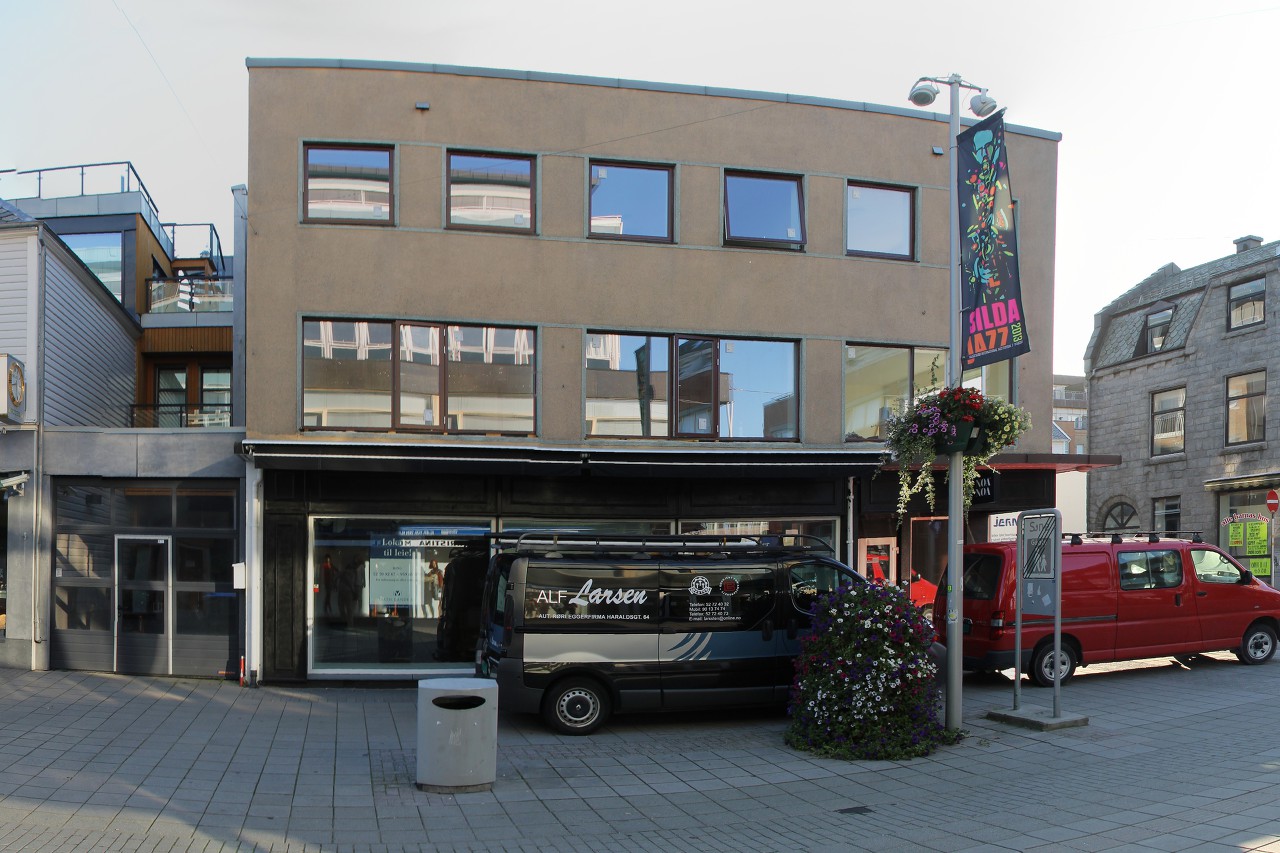 The street is very cozy, many benches surrounded by flower beds.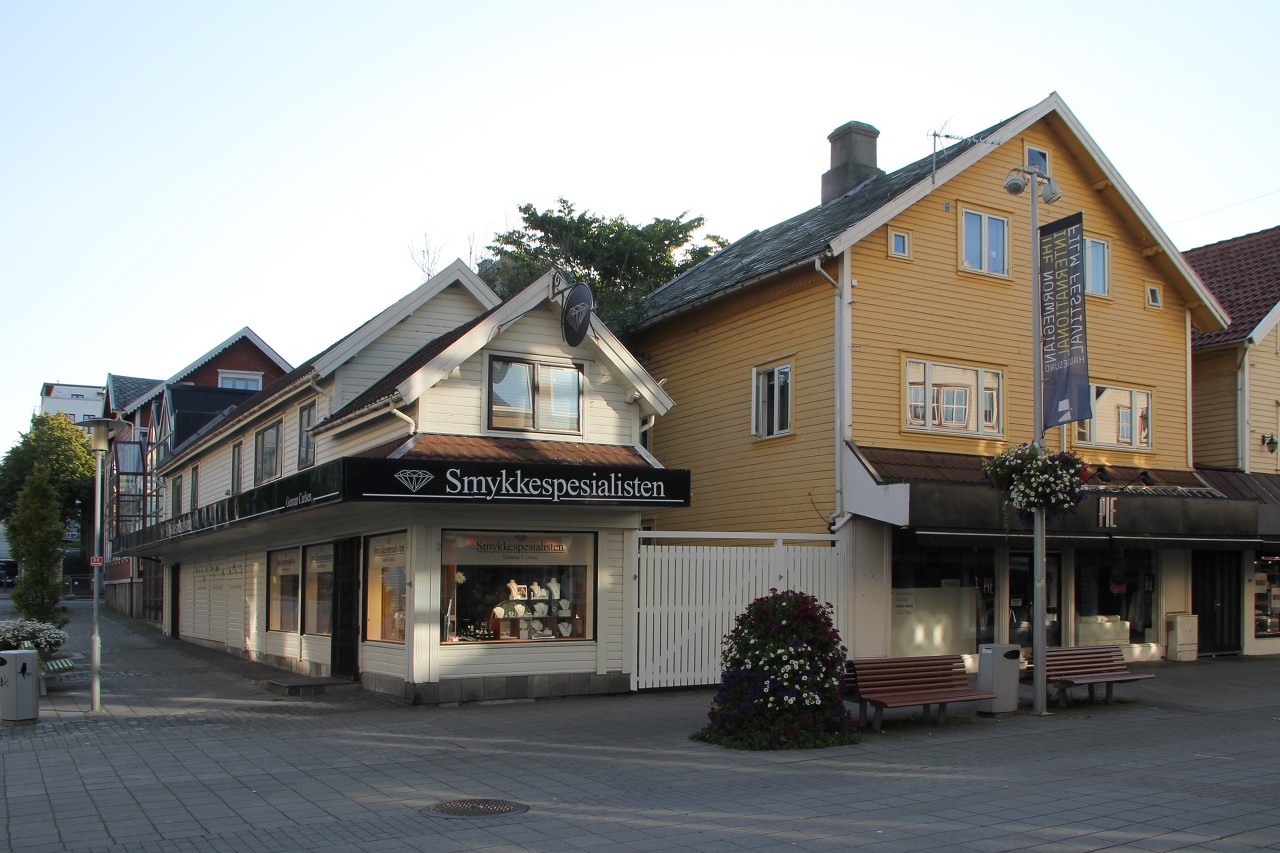 The street is decorated with several cute sculptures. A running bear.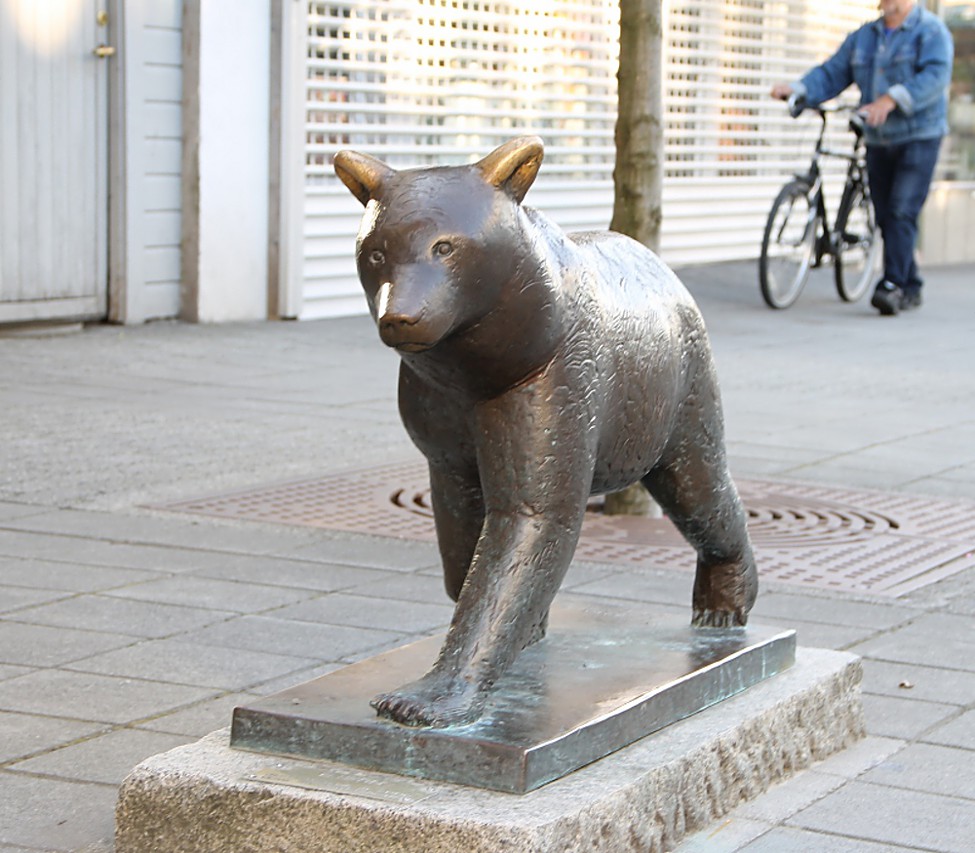 And a boy with a sailboat.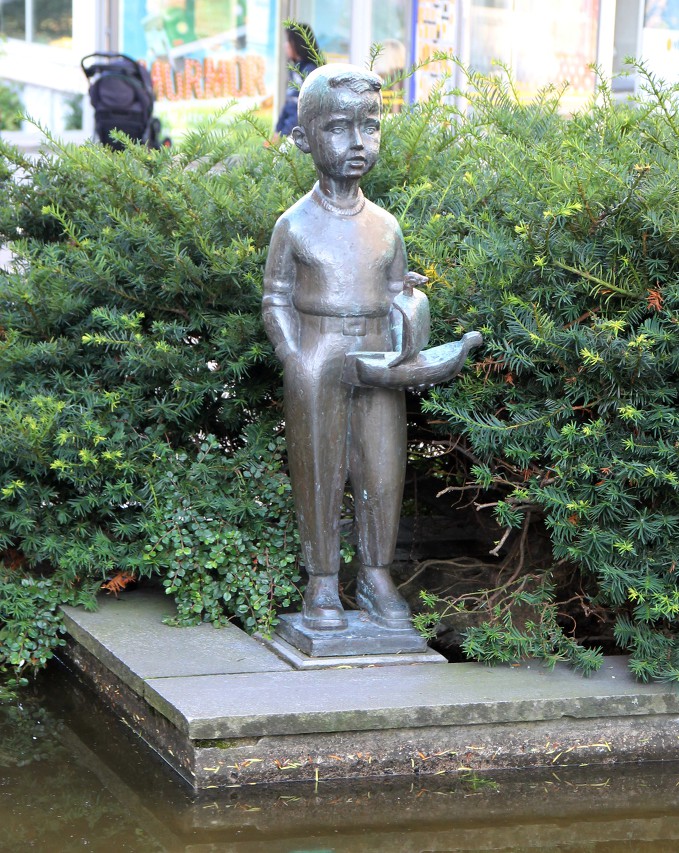 Provincial architecture in Norway is low-rise and wooden, so it was unexpected to see here a monumental stone structure in the "Jugend" style.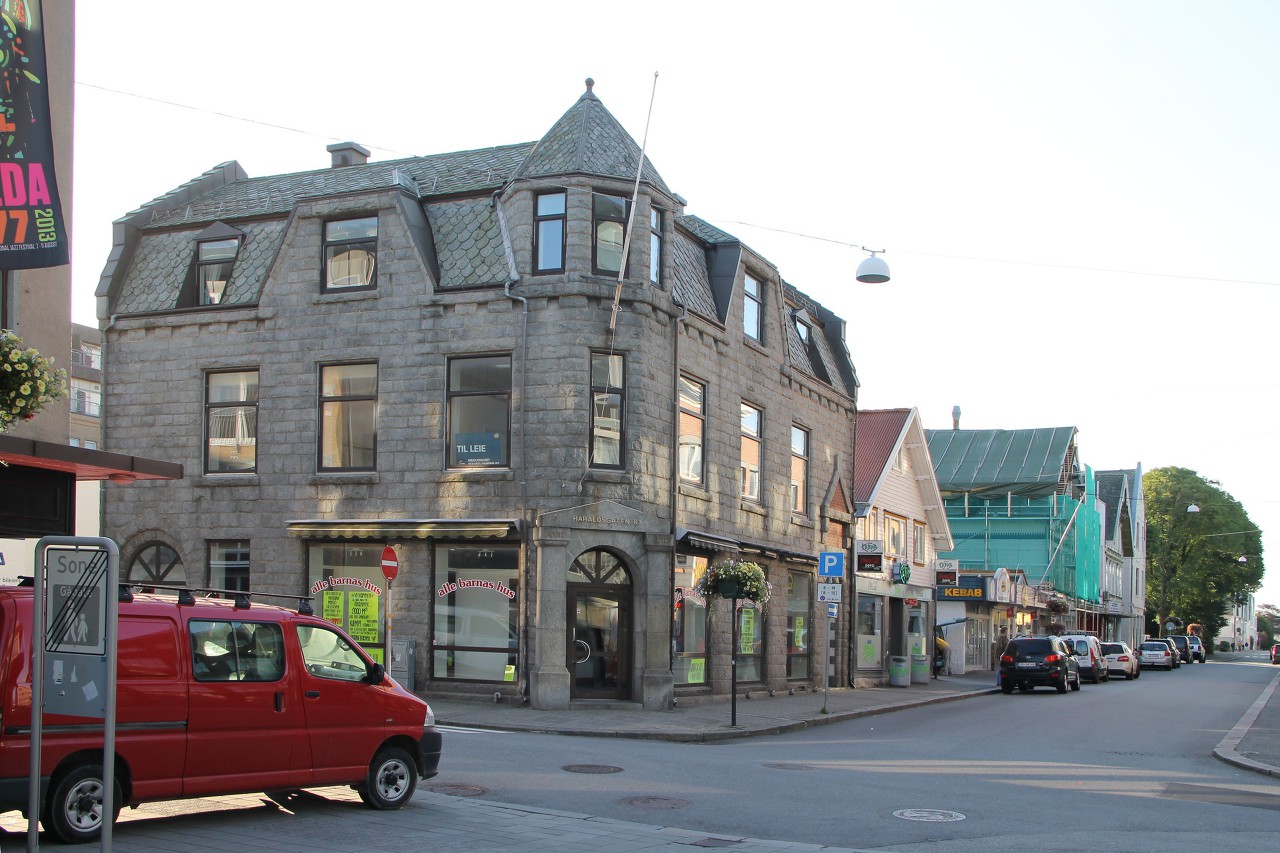 At the end of the street - a large shopping center Markedet.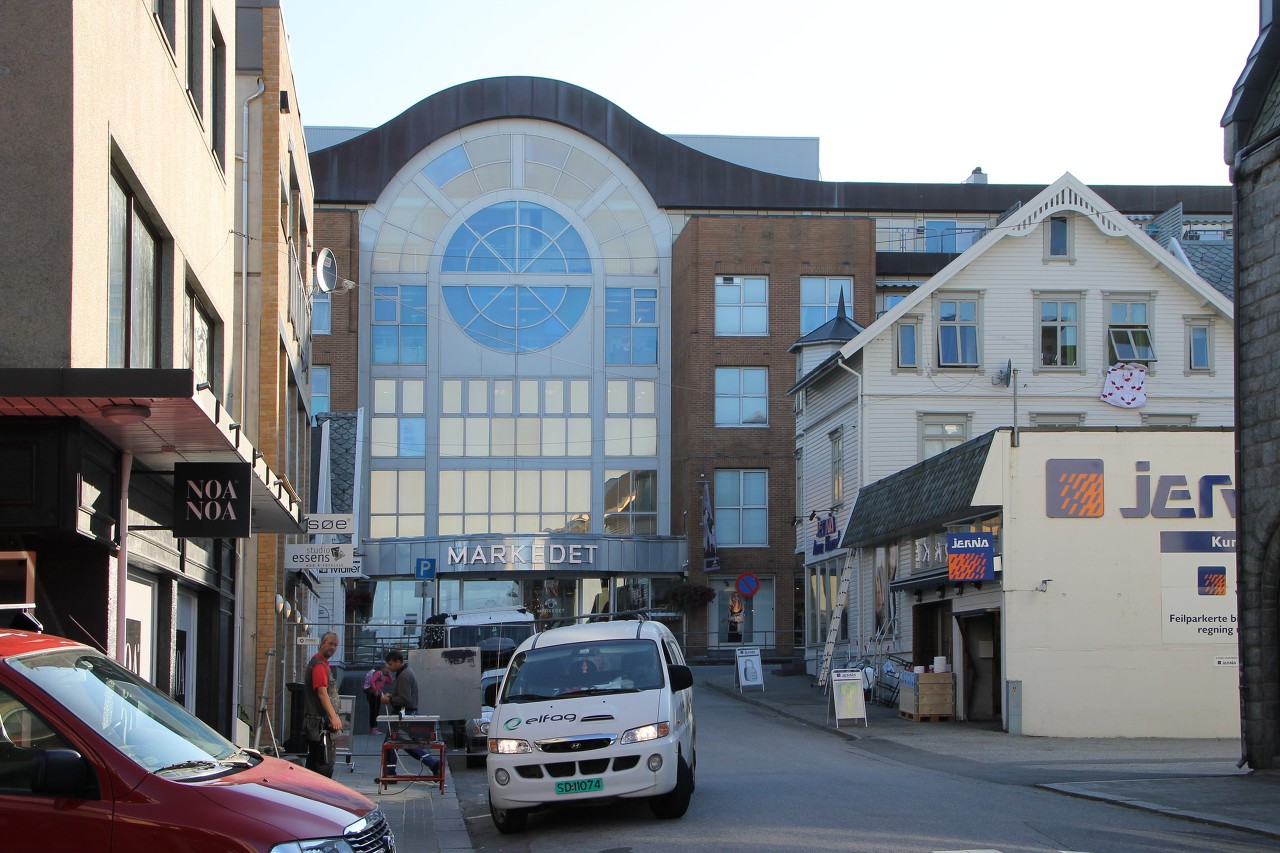 Here I turned again towards the embankment. At the corner of Strandgata and Åsbygata there was an interesting wooden mansion with a spire.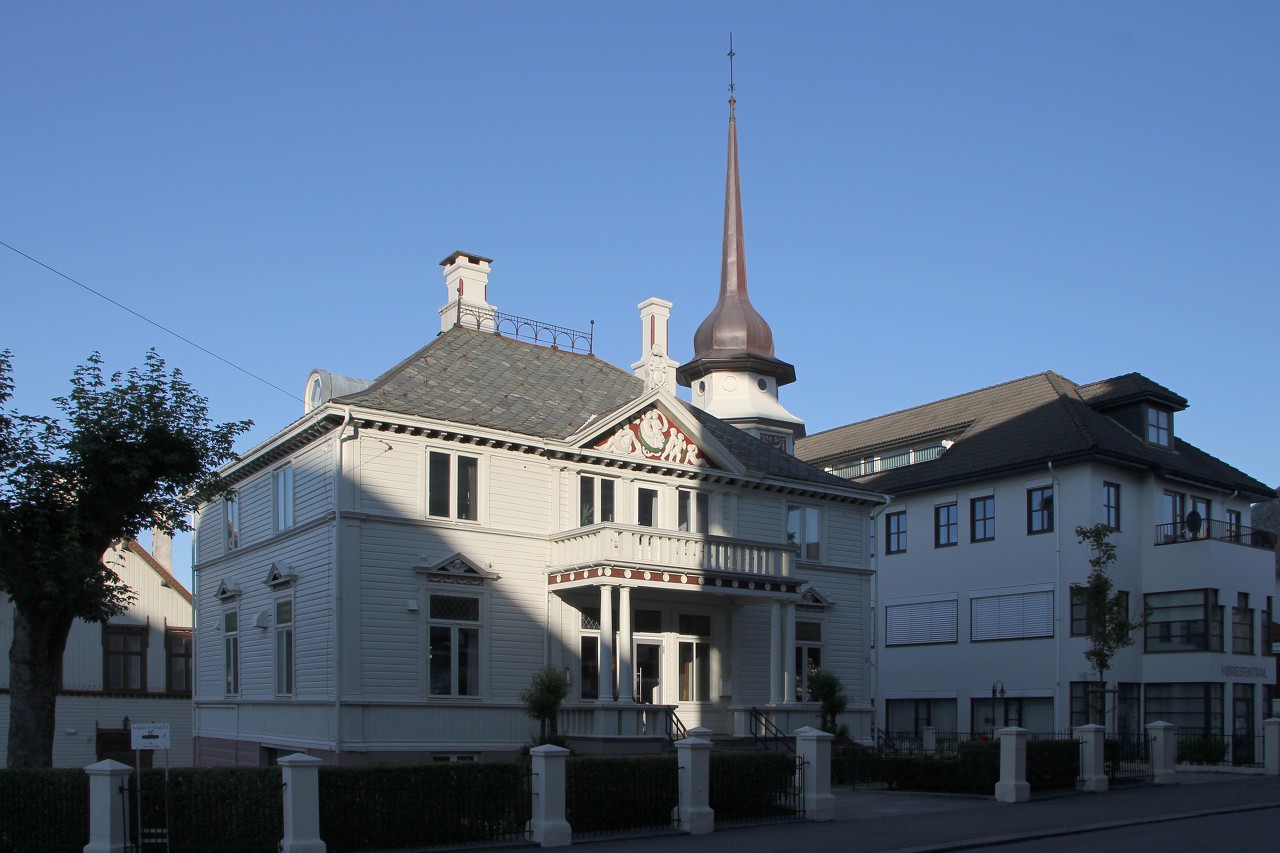 The house has typical elements of the Art Nuoveau style, and its Central European current - bas-reliefs with plant curls, angels, women's heads. Before that, I had never met buildings in this style, built of wood.