Fjordvegen - Olden
The small town of Olden is located at the end of Nordfjord, in the Oldebukta gulf.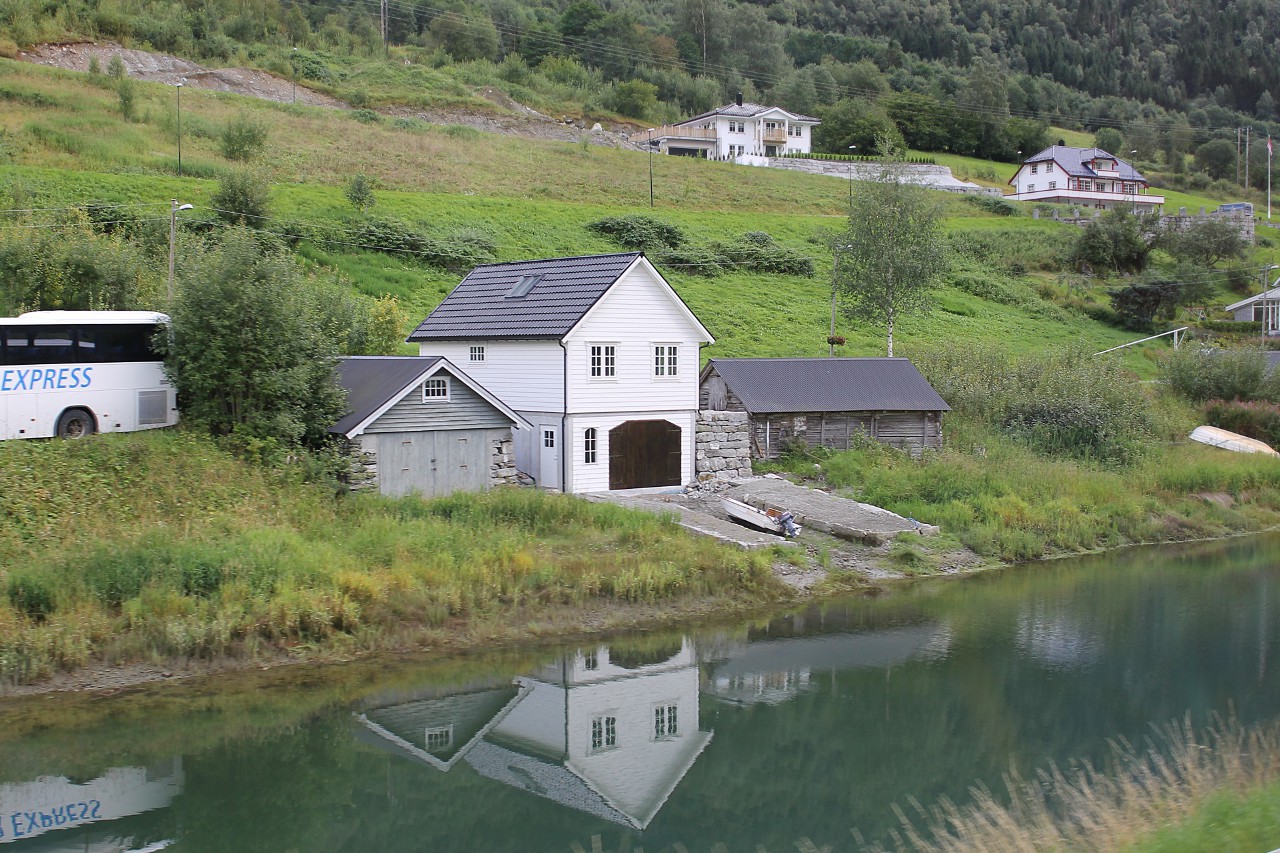 Here nature has formed a small elongated lake connected to the fjord by a channel. Of course, the banks of such a convenient backwater are built up with boat sheds.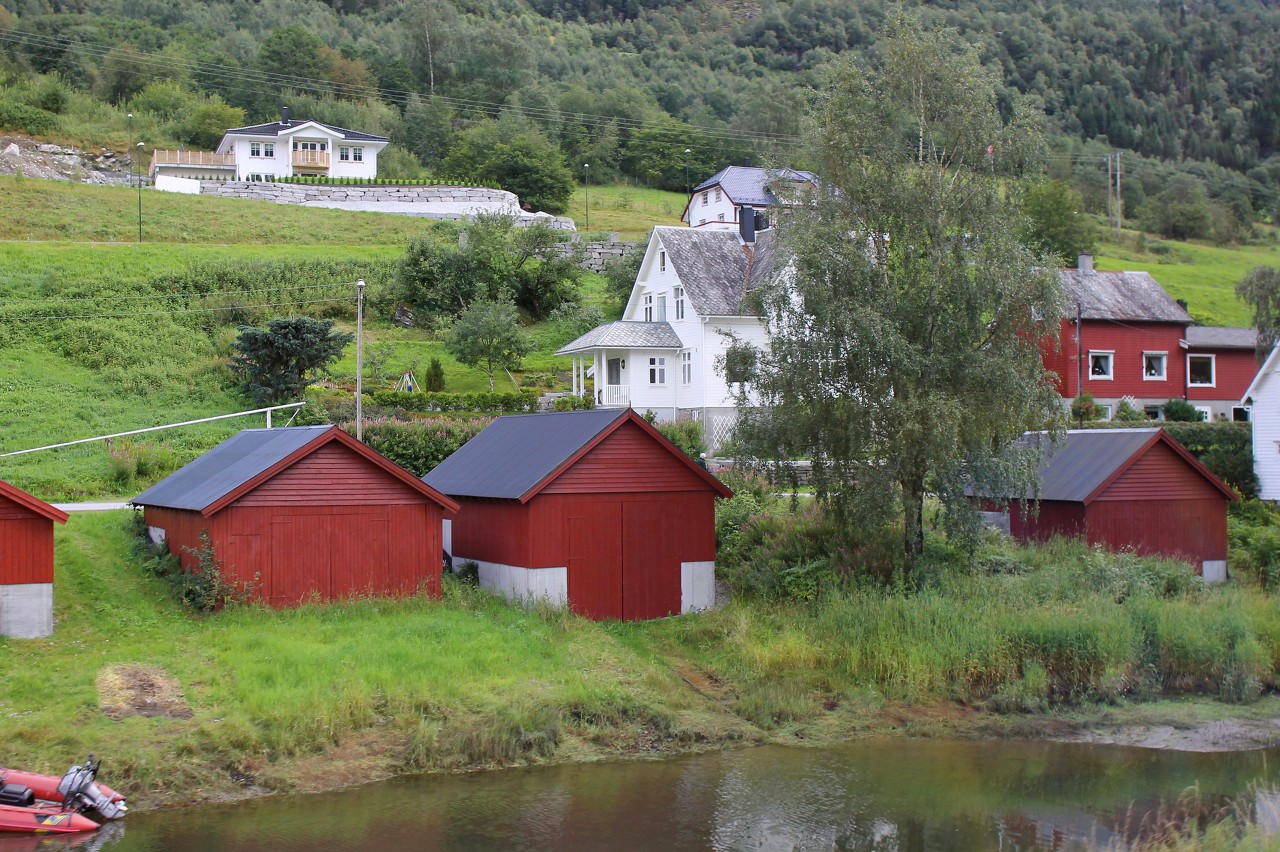 This is what the Olden center looks like. The population of the town is slightly less than half a thousand people, residents work in agriculture, fishing and tourist services. Olden is widely known as a cruise port, where large liners come in, and routes to the Justedal glaciers begin here.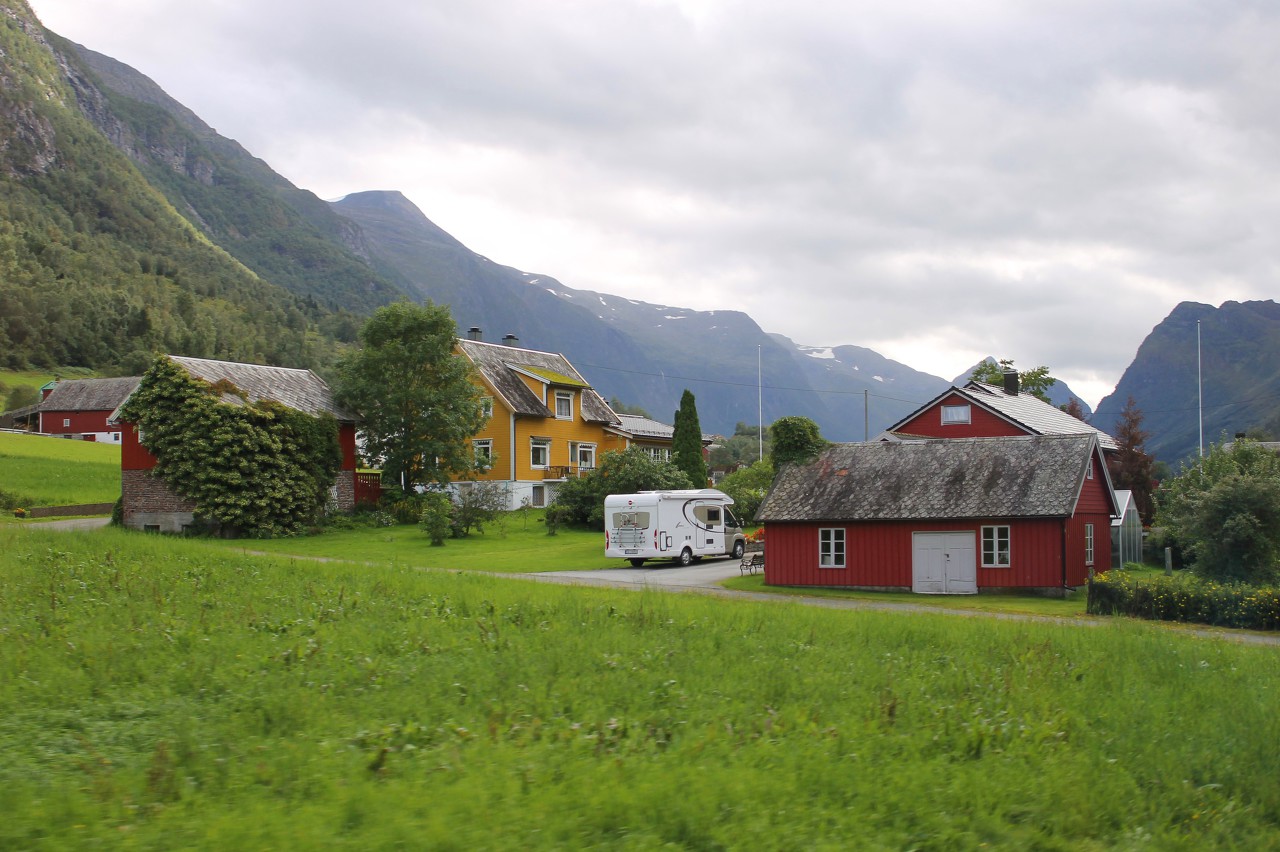 We leftFjordvejen road in the center of Olden and continued on the road Fv724 in the direction Briksdalsbre. Urban, although very sparse, buildings were replaced by isolated farmsteads.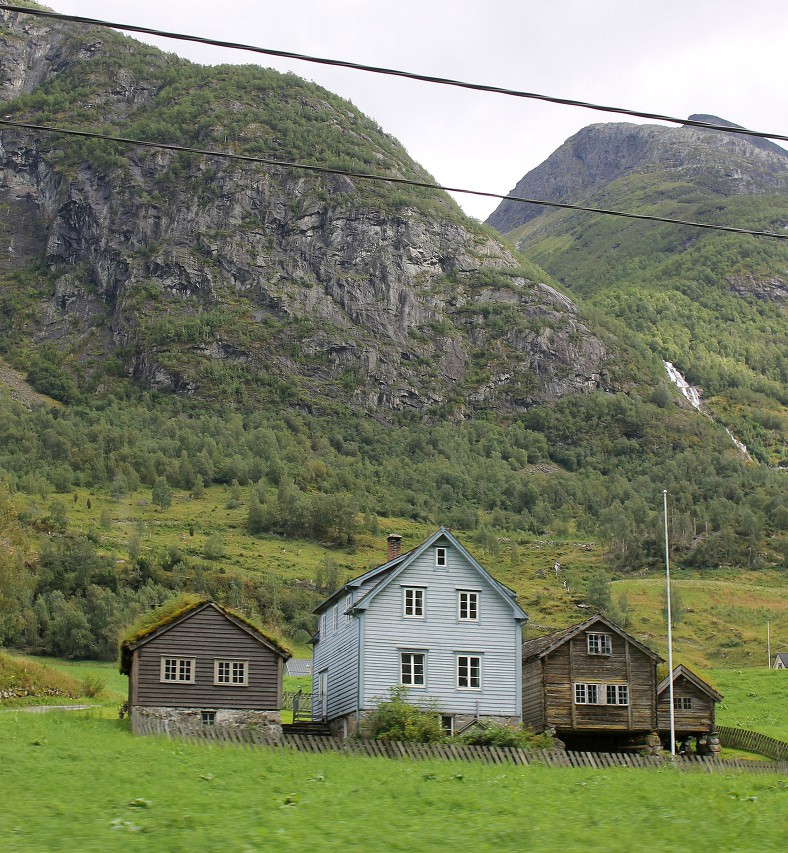 To the right of the road runs the winding river Oldeelva, which connects lake Floen with the Nordfjord, but from my place I had to settle for rural landscapes, and the slopes of the Ramnefjellet mountains.