Fjærlandfjorden Boat Tour
Today's day starts with a water walk and after breakfast at the hotel, we drive along the shore of Sognefjord to the Hella ferry pier, located 35 kilometers from Sogndal.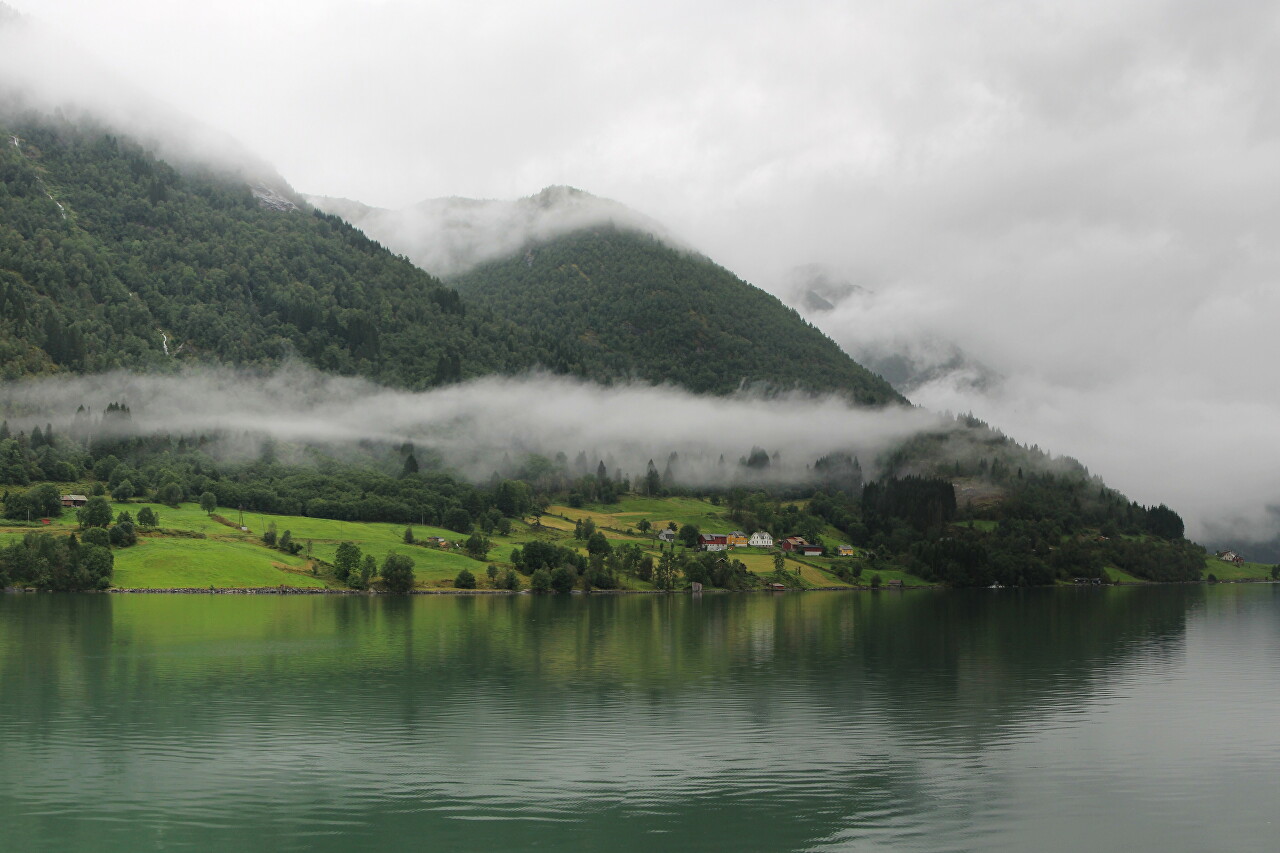 Here we board a small pleasure boat with the famous name Fjord Lord, which will take us to Fjærland, located at the end of the Sognefjord arm of the same name.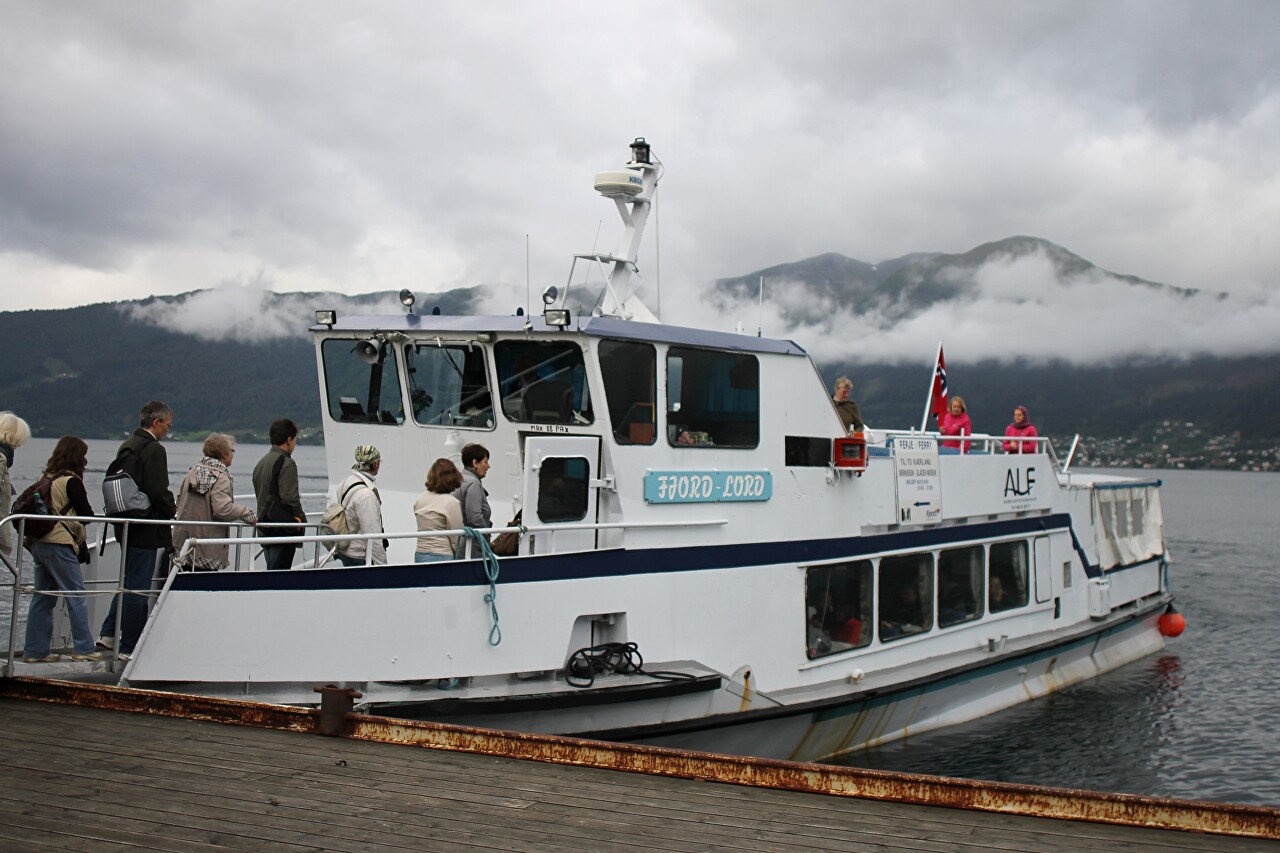 Sognefjord in Norway is called Kongen av fjordene, the king of fjords. It is the largest in Norway and is second only in size to Scoresby Fjord, located on the east coast of Greenland.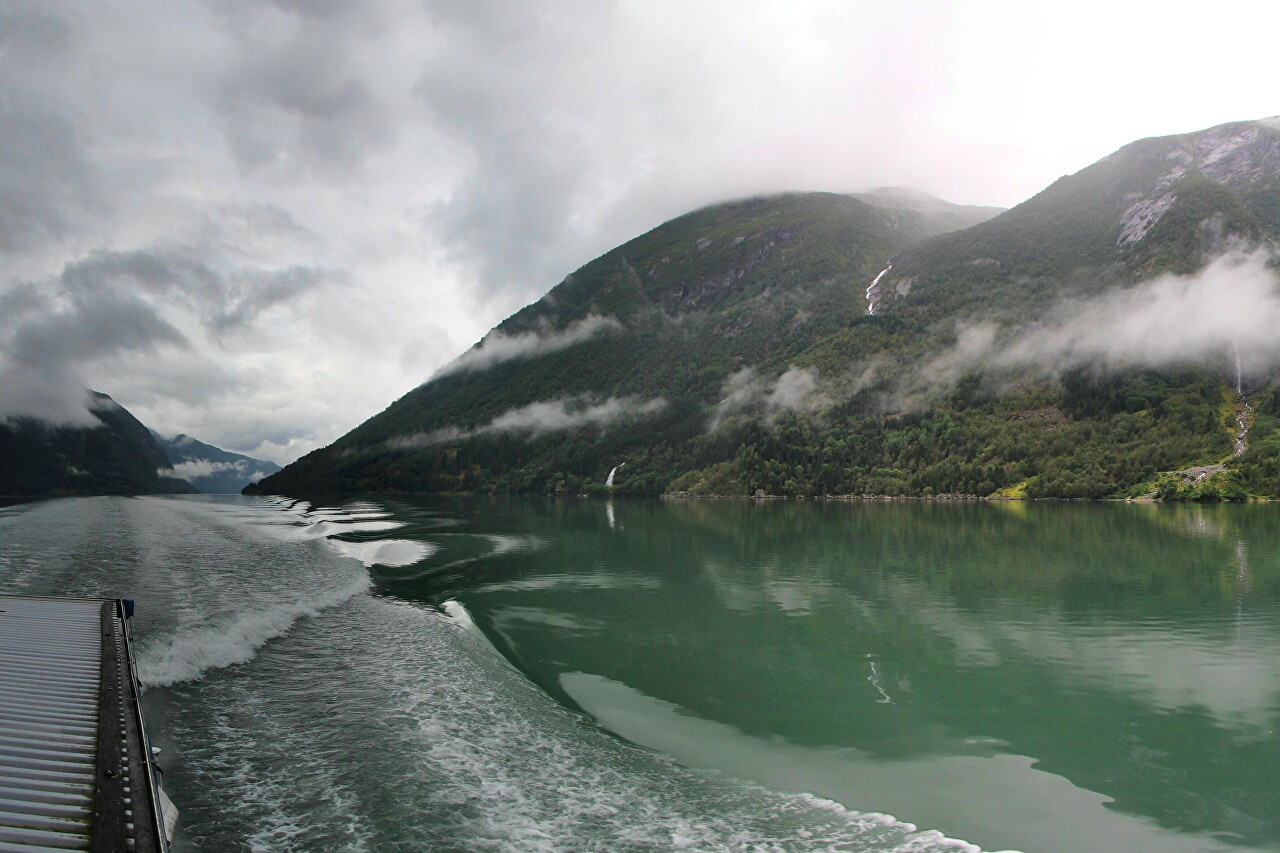 The length of the Sognefjord is 204 kilometers, the basin area is 12518 km2 and the depth reaches 1308 meters.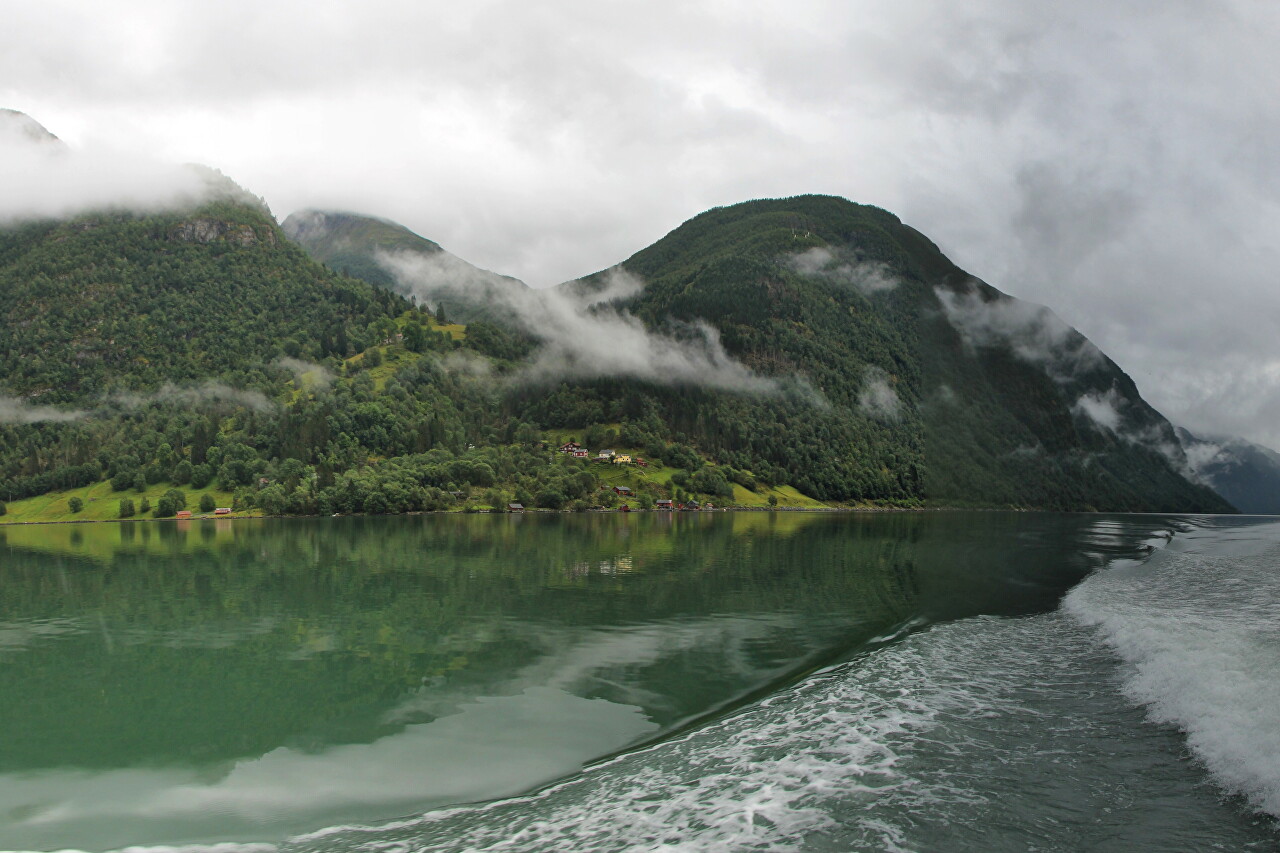 Naturally, it is impossible to explore the entire fjord even in a few days, so we will limit ourselves to exploring one of its branches, called Fjærlandsfjorden, where Hella Pier is located at its mouth.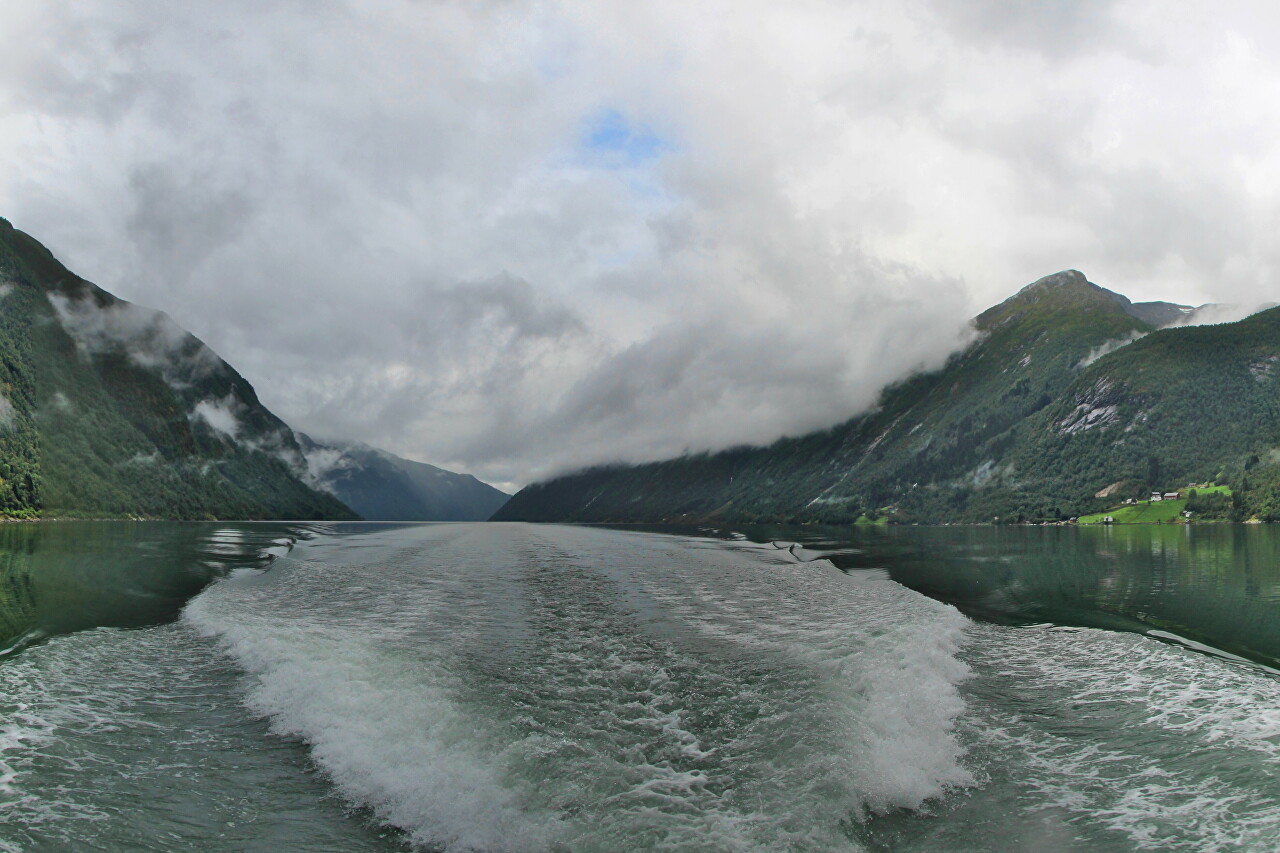 Fjærlandfjord stretches 27 km north from the central part of the main channel of Sognefjord, its width is 1200-1500 meters.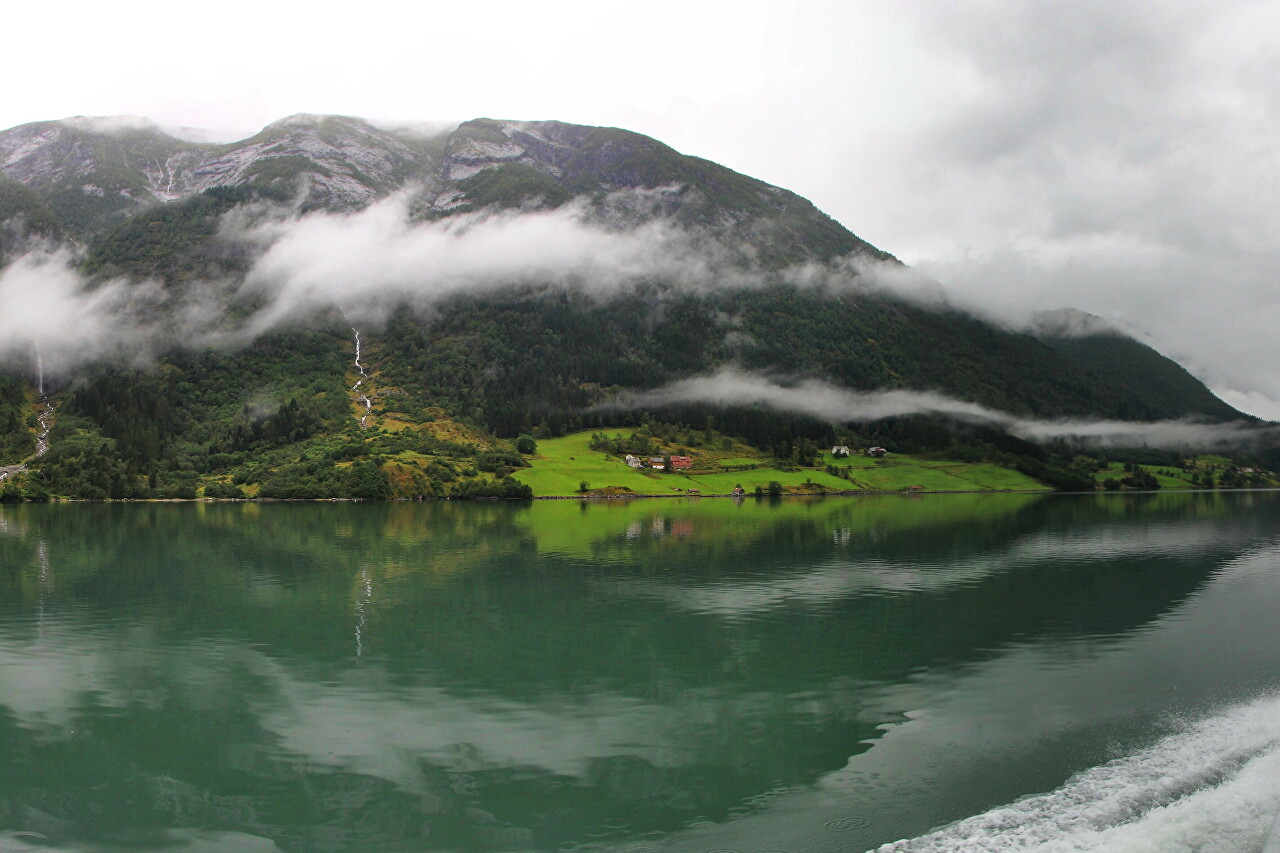 For almost the entire length of the fjord, the shores are formed by steep mountain slopes, the height of which exceeds 1400 meters, so there are no settlements here except for a few farms.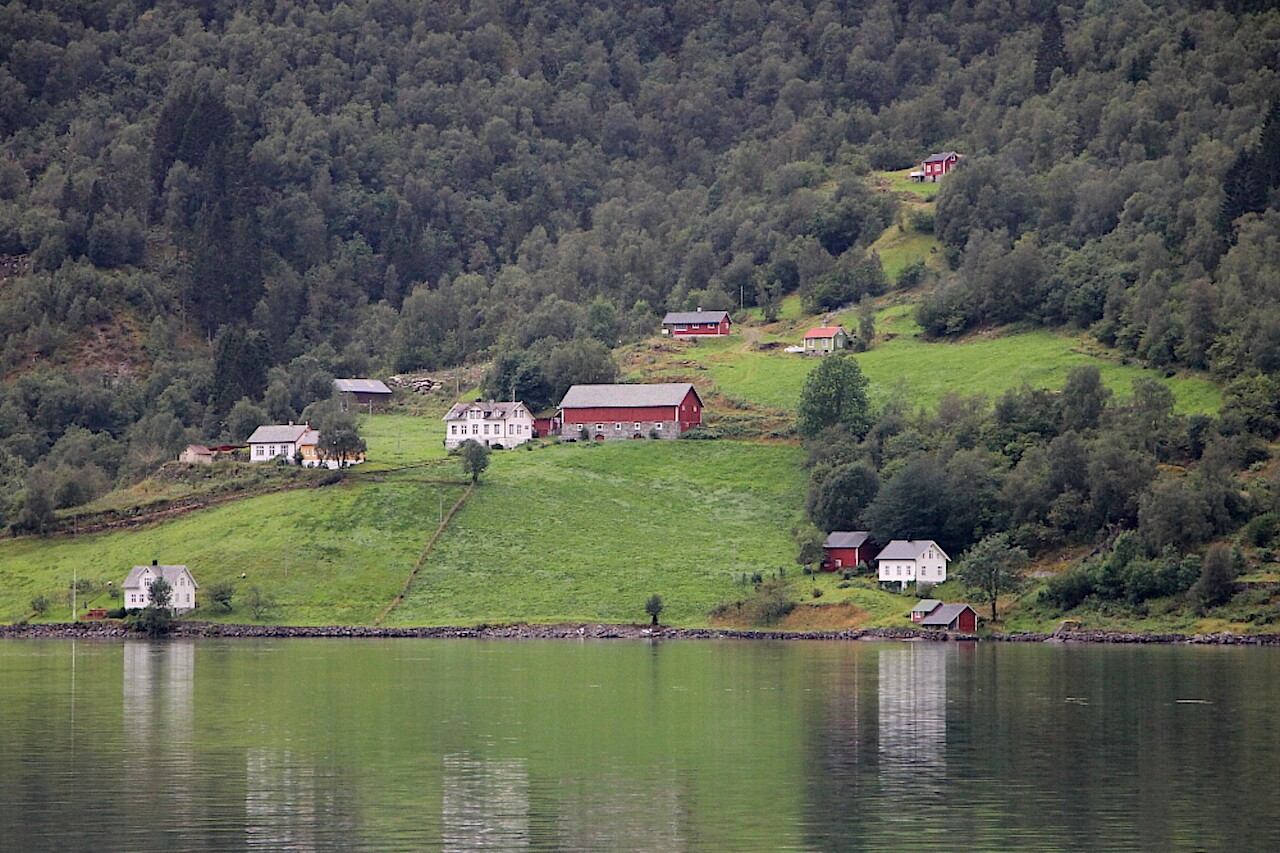 A couple of times you can see fishing bungalows and boat sheds by the water.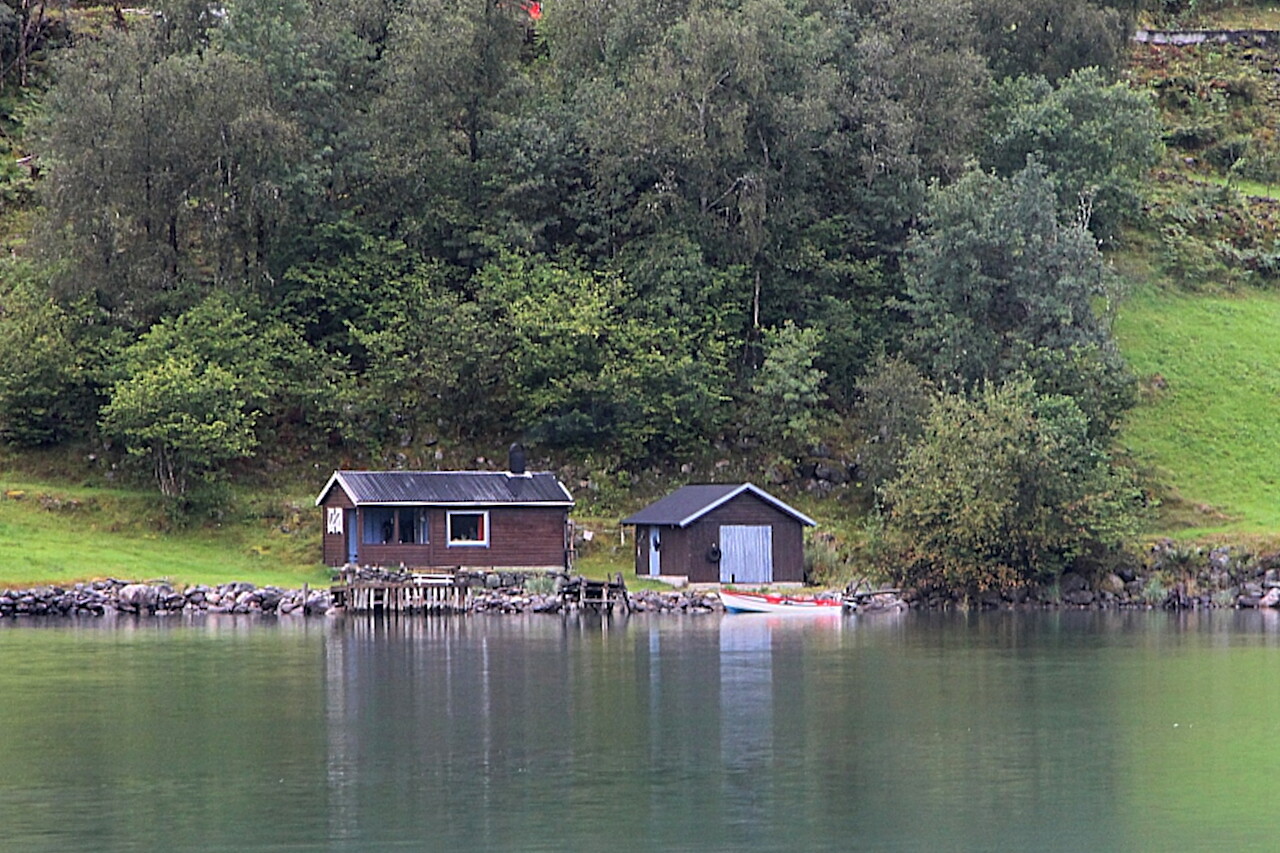 At one of the steep slopes there is a large and seemingly abandoned house with a capital stone pier. I can assume that there was once a fish smokehouse here.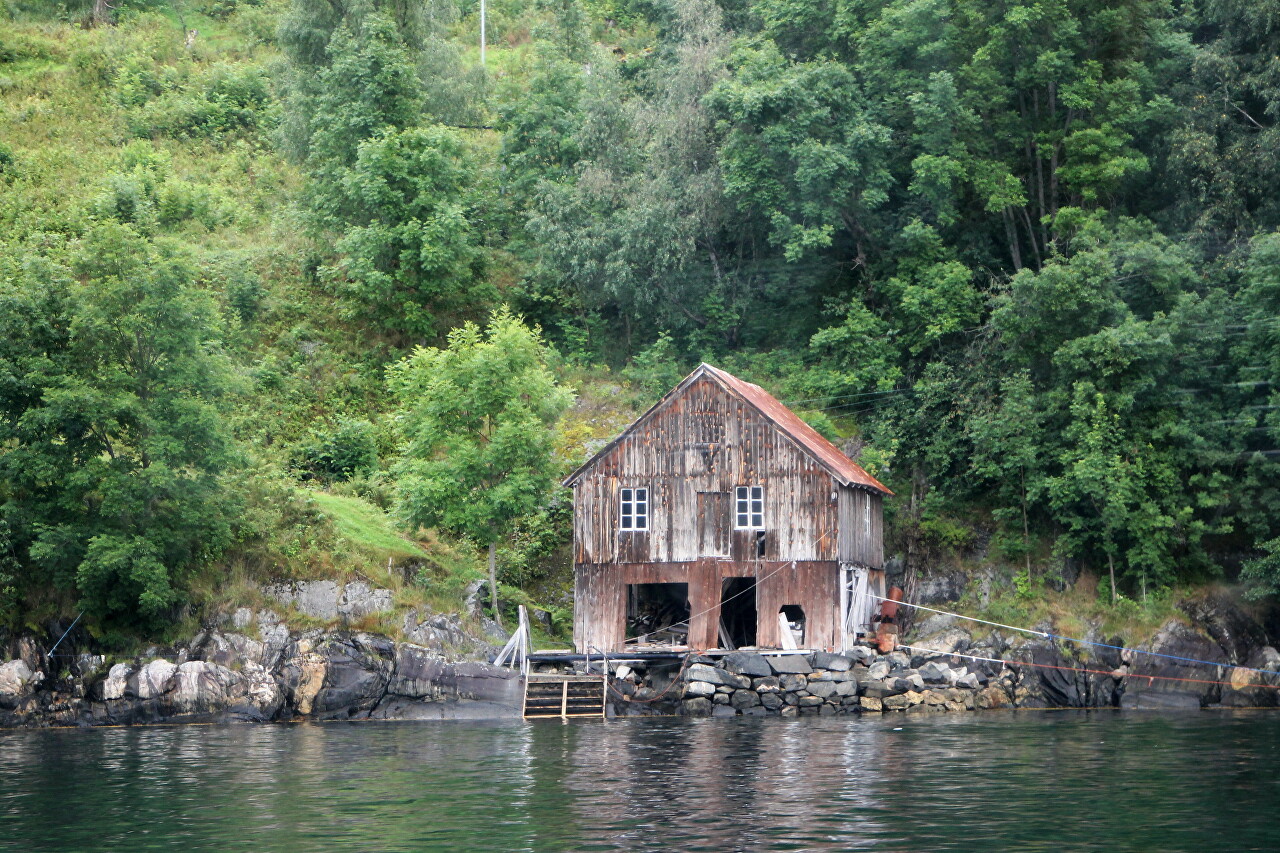 Numerous rivers flow down the mountain slopes, sometimes forming waterfalls.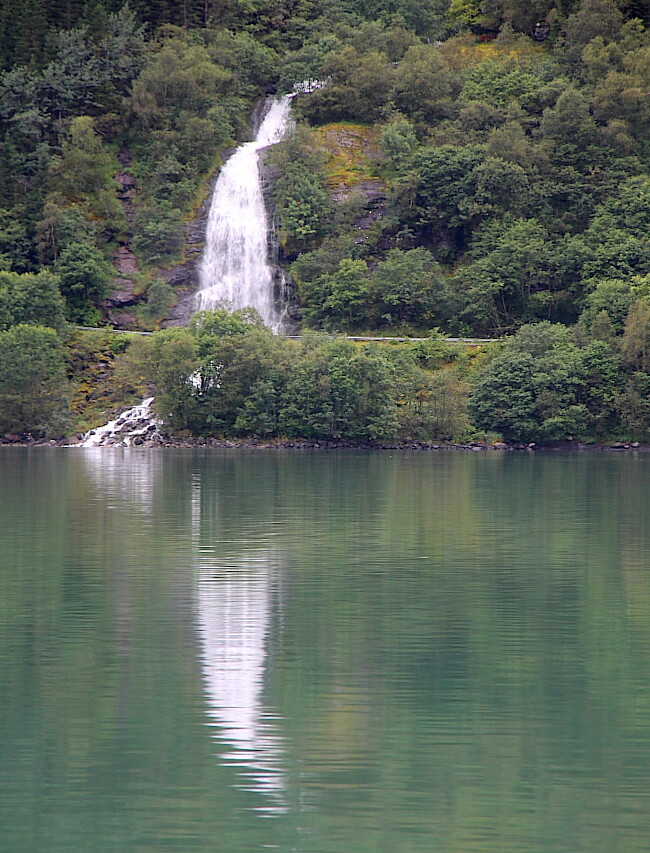 In 2018, a 7.7 megawatt power plant was built near Lidal Farm, using the energy of the Kvanndøla and Breiseteelvi mountain rivers, which flow down from an altitude of more than 600 meters.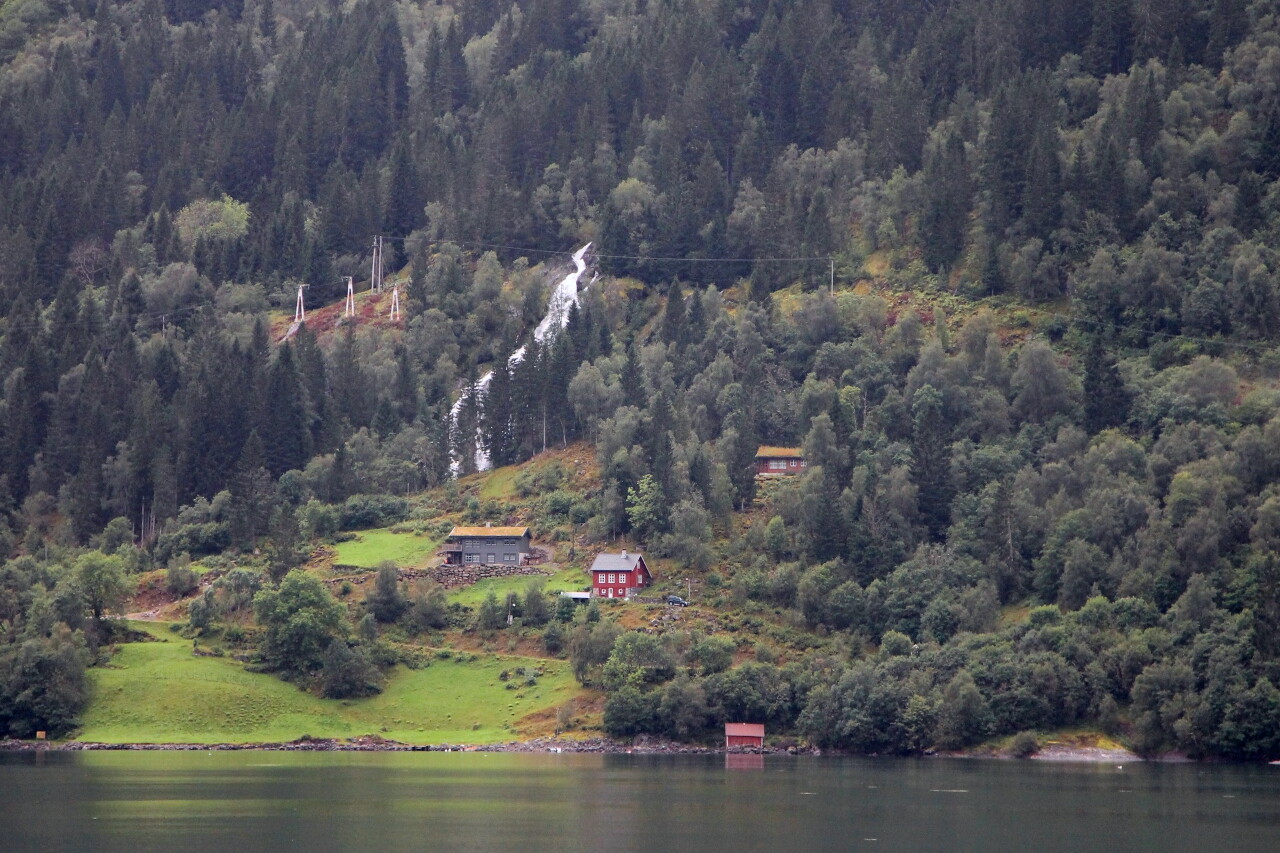 In the far part of the fjord, the terrain becomes more gentle and more suitable for agricultural activities.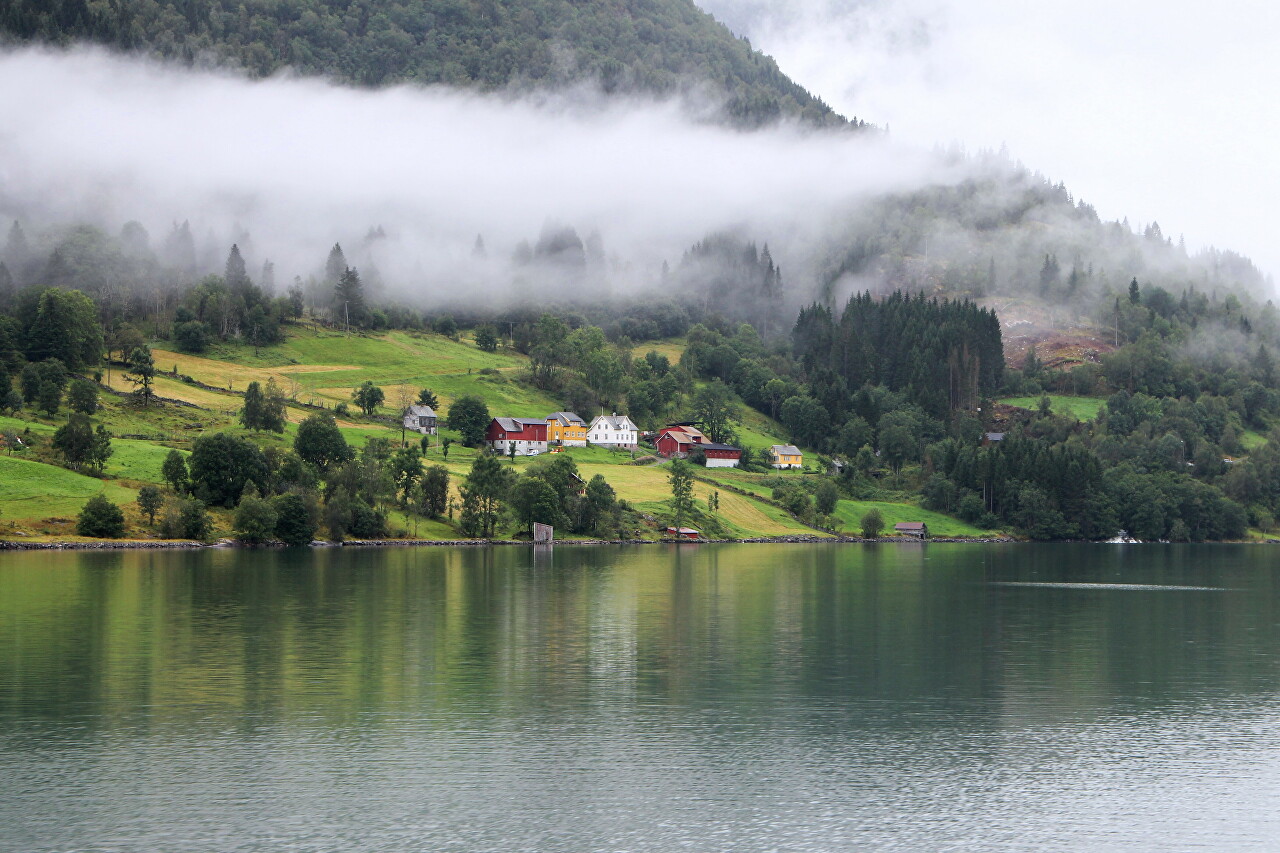 Archaeological findings indicate that agricultural settlements appeared here in the Viking age.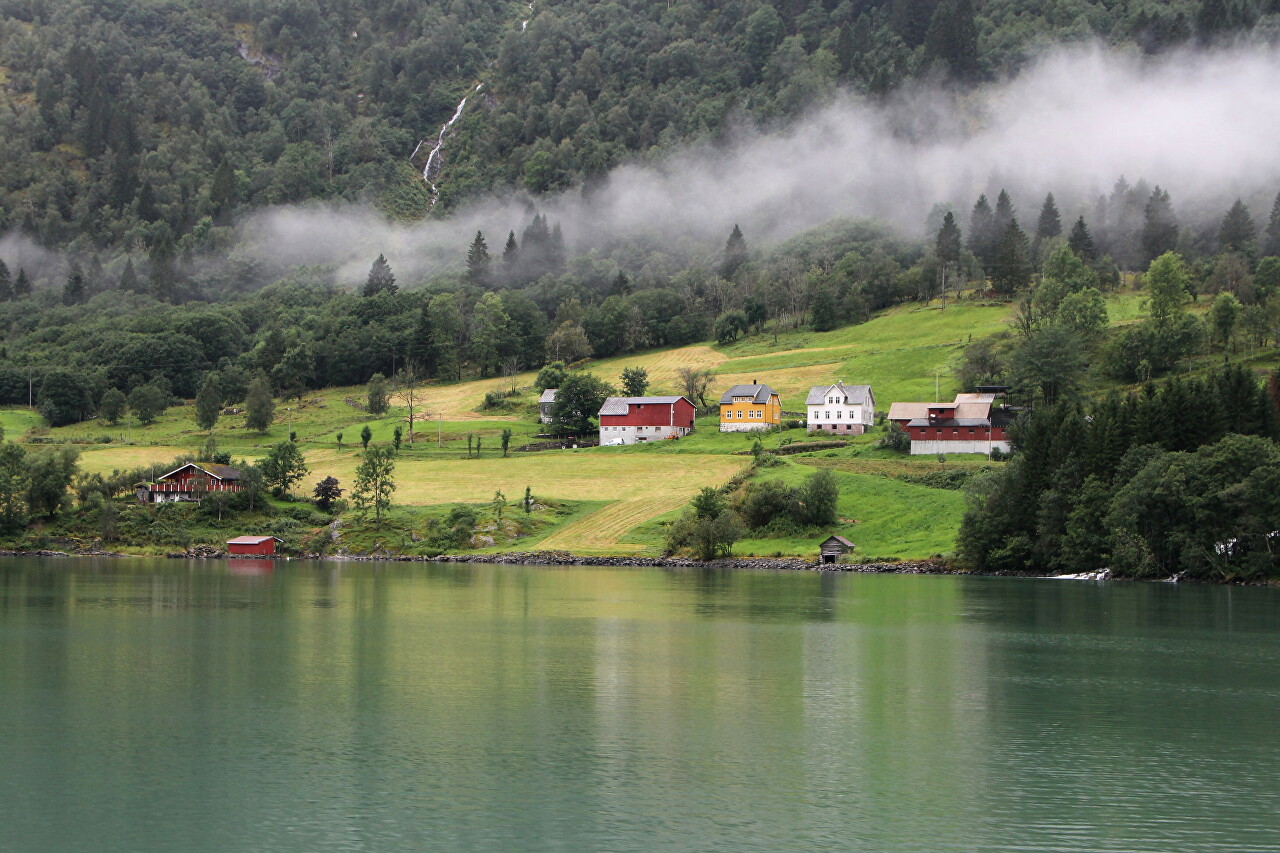 Now the family farms produce exclusive cheeses and other dairy products.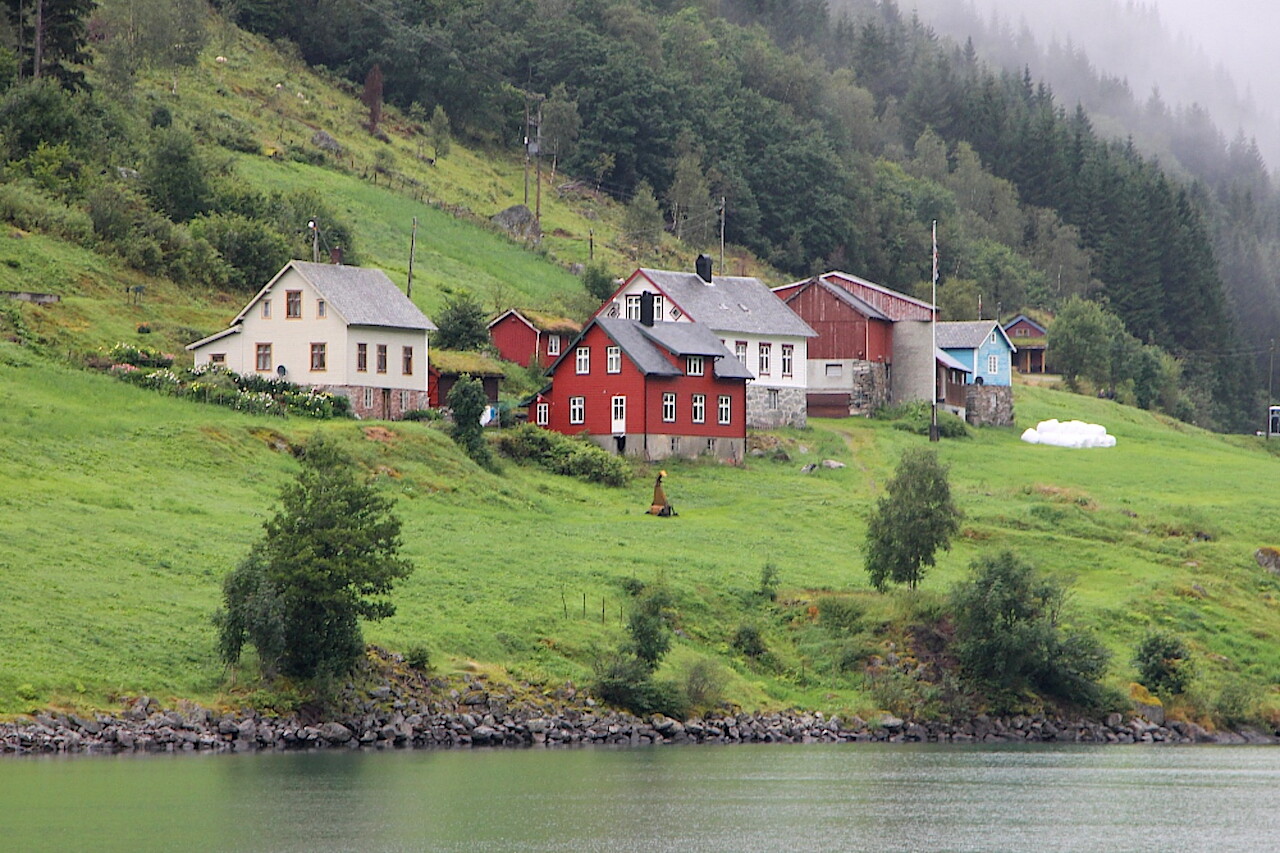 One can only wonder how people nowadays live in such tiny settlements and do not move to more comfortable places.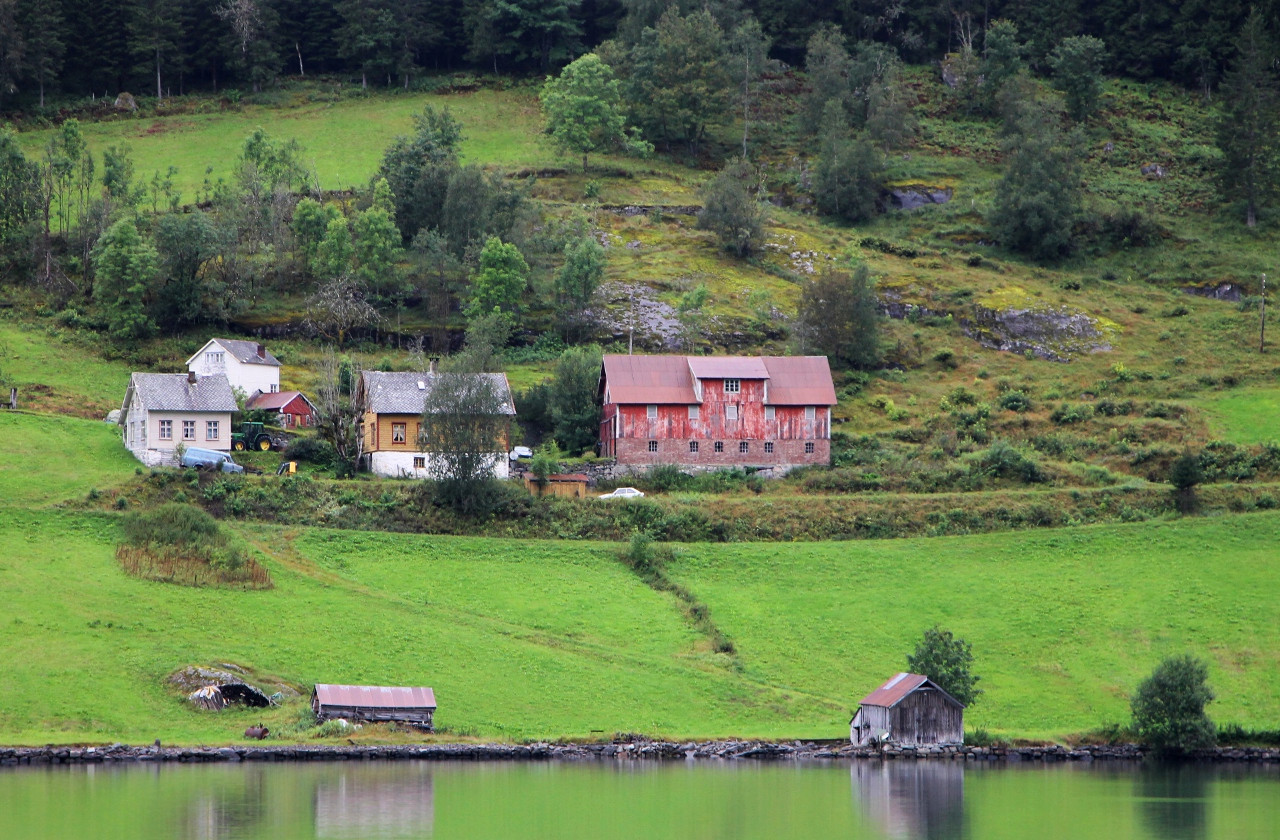 Apparently, living in harmony with nature and preserving traditions is one of the most important national features of the Norwegians.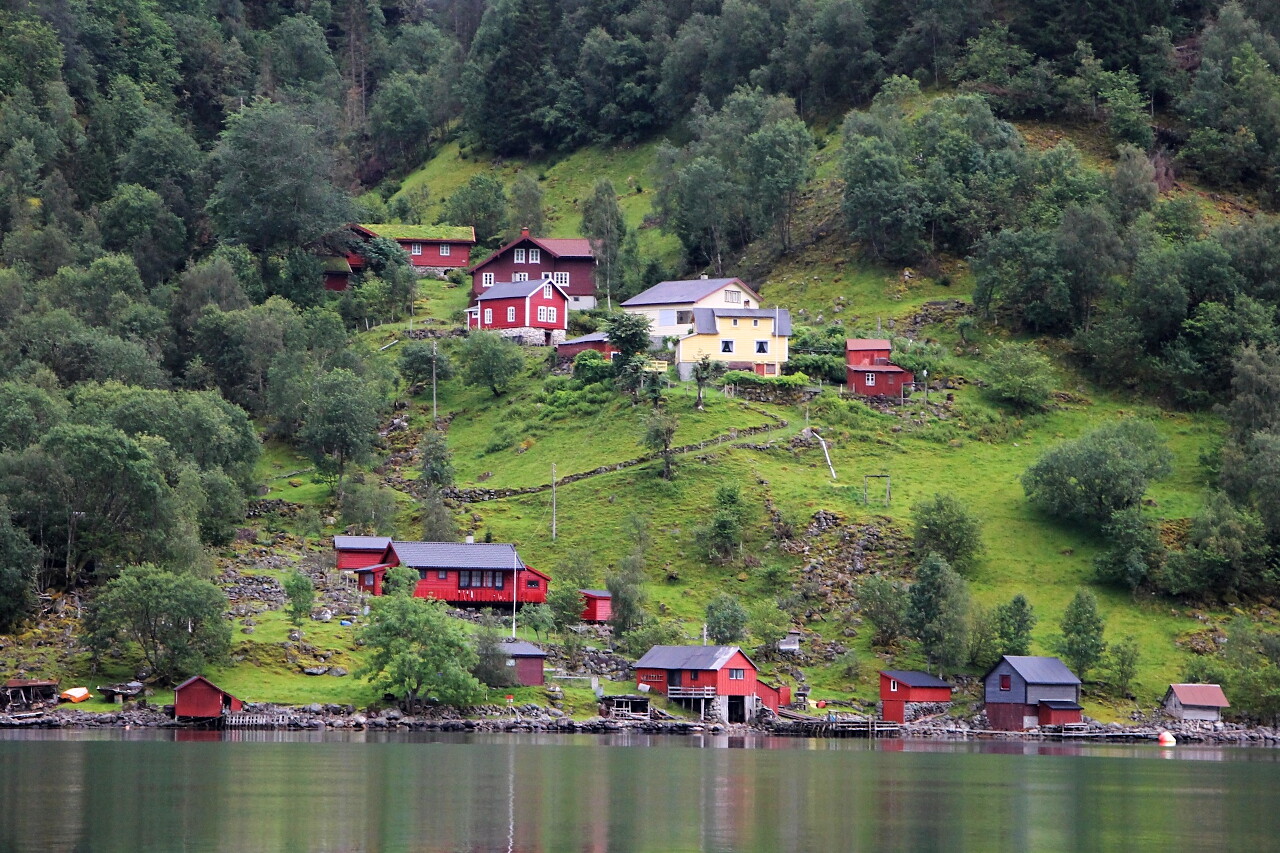 A large passenger ship can be seen anchored ahead. When we get closer, we discover that this is the Marco Polo cruise ship, built in 1965 in East Germany for the Soviet Union and named Alexander Pushkin until 1991.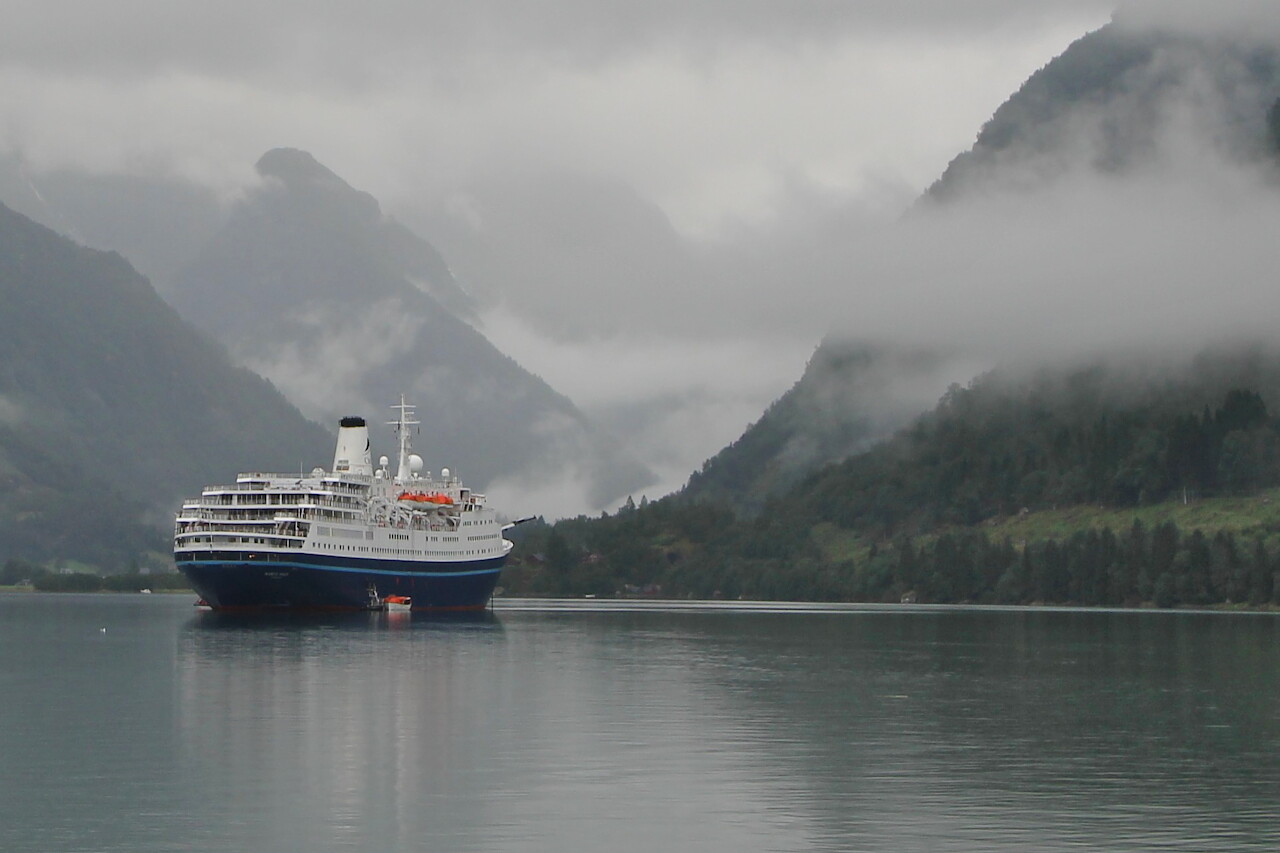 The liner is located in front of the village of Fjærland, the final destination of our boat trip. Cruise ship tourists disembark here to visit the Norwegian Glacier Museum, then they are taken to the Nygardsbreen Glacier, located nearby. We will have to do the same, read more about this later.