Bryggestredet Square, Bergen
At the end of Bredsgarden street, a wide passageway has been made in one of the cougaus that leads to Bryggestredet street.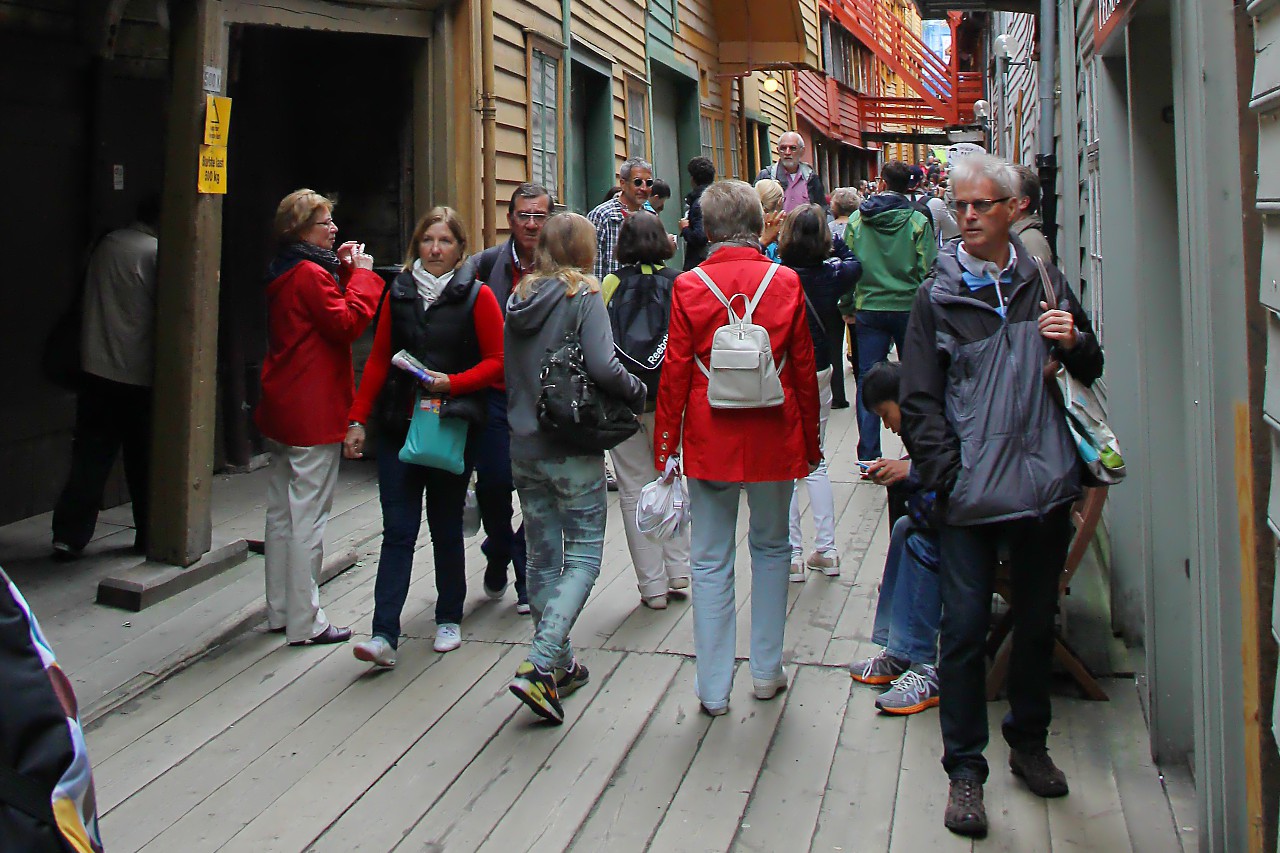 After passing through it, we will find ourselves in an elongated square surrounded on all sides by wooden buildings. This stone-paved open space does not resemble the narrow streets covered with wooden floors, but rather the courtyards of the estates of Hanseatic merchants.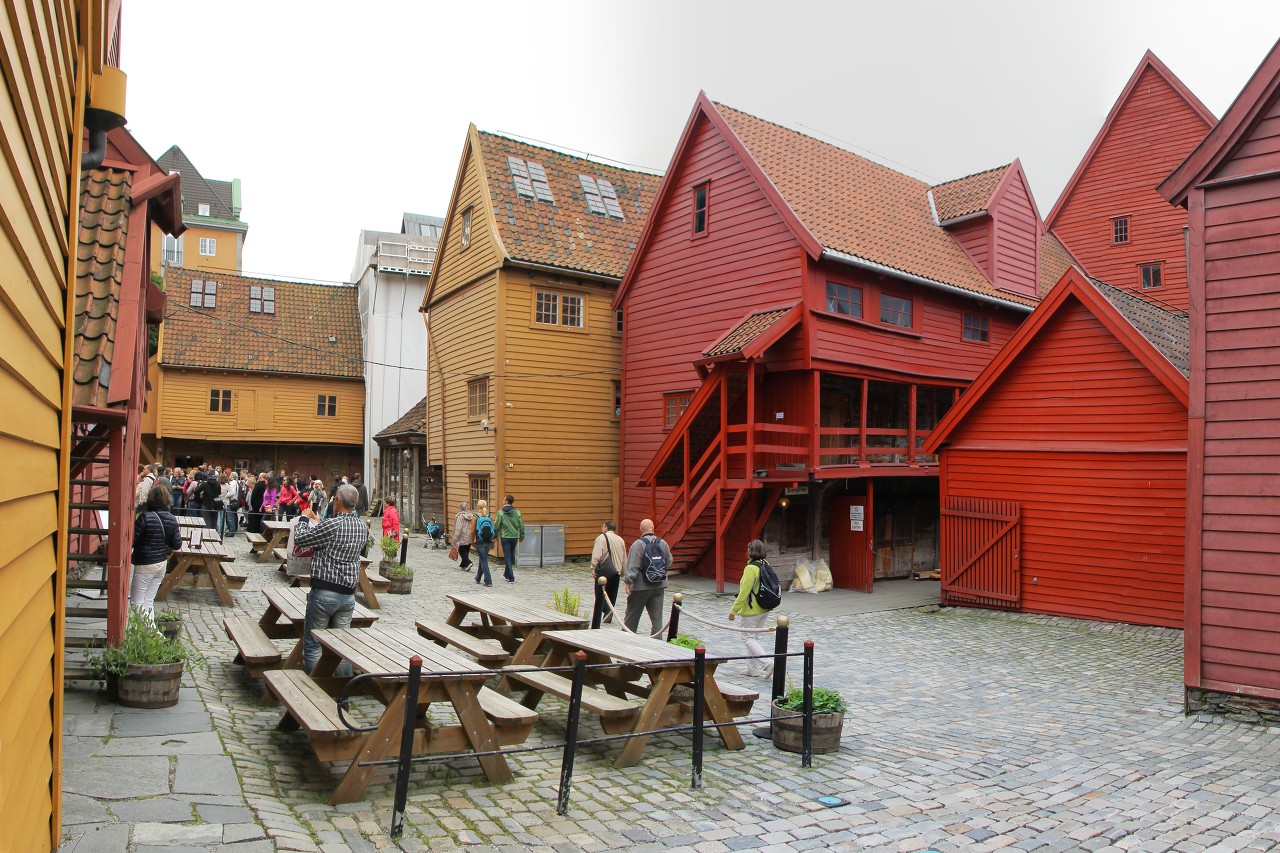 Bryggestredet appeared by historical standards quite recently, in the late fifties of the twentieth century. In 1955 and 1958, major fires occurred in the Hanseatic Quarter, after which the city authorities decided to arrange a fire-resistant strip that cuts through dense wooden buildings and gives fire trucks access to the interior of the old building. To do this, some of the buildings had to be demolished, and some were moved to a new location.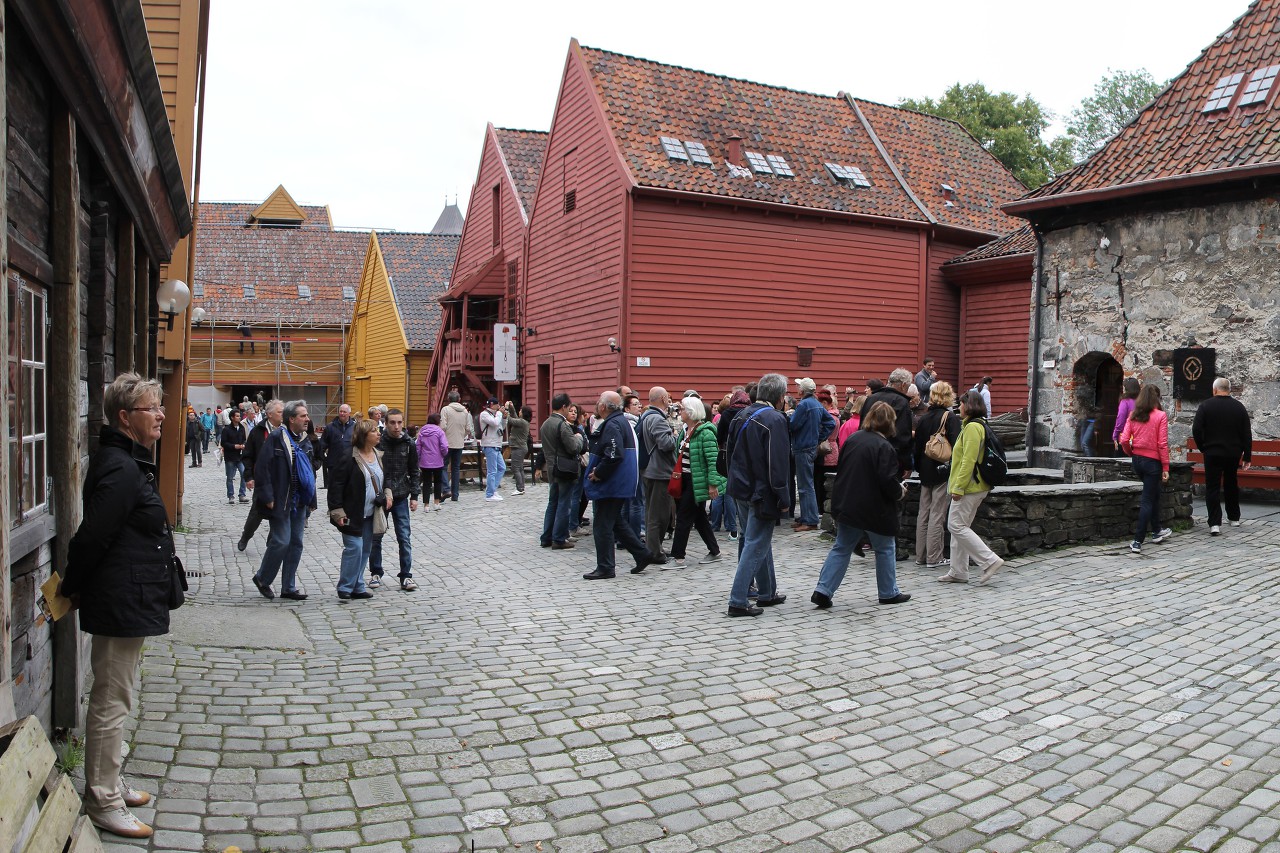 Since fires were frequent in the old days, merchants built stone buildings with deep cellars to store especially valuable goods, which we see in the eastern part of the square. Please note that these buildings have almost no windows, and the entrances are very narrow and low, which prevented the penetration of fire inside.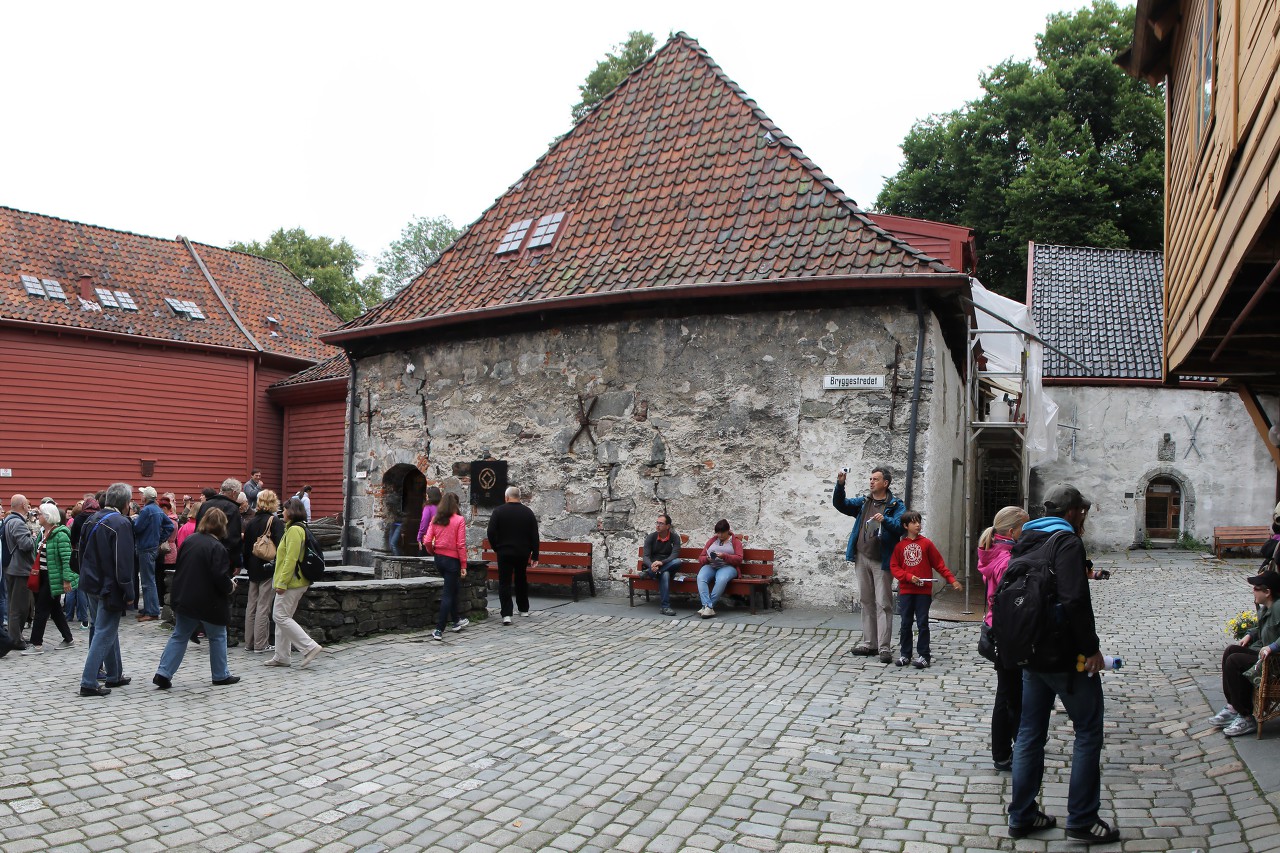 The walls are fastened with cast-iron screeds, cross-shaped forged locks of which we see on the facades. Only these buildings in the quarter are older than the 17th century, and everything else was repeatedly rebuilt after fires.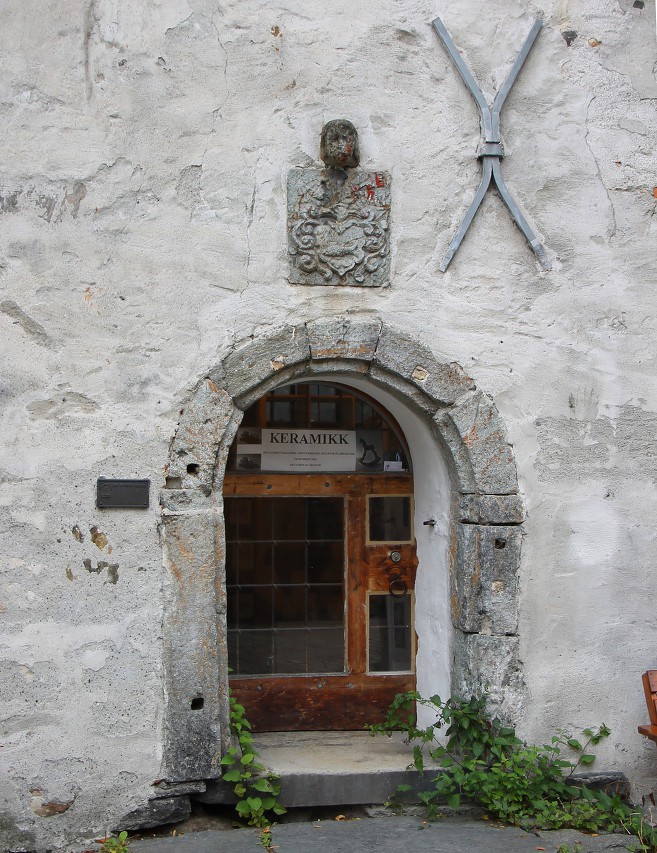 There is also an old well that originally belonged to the Jacobsfjorden and Bellgården fire department.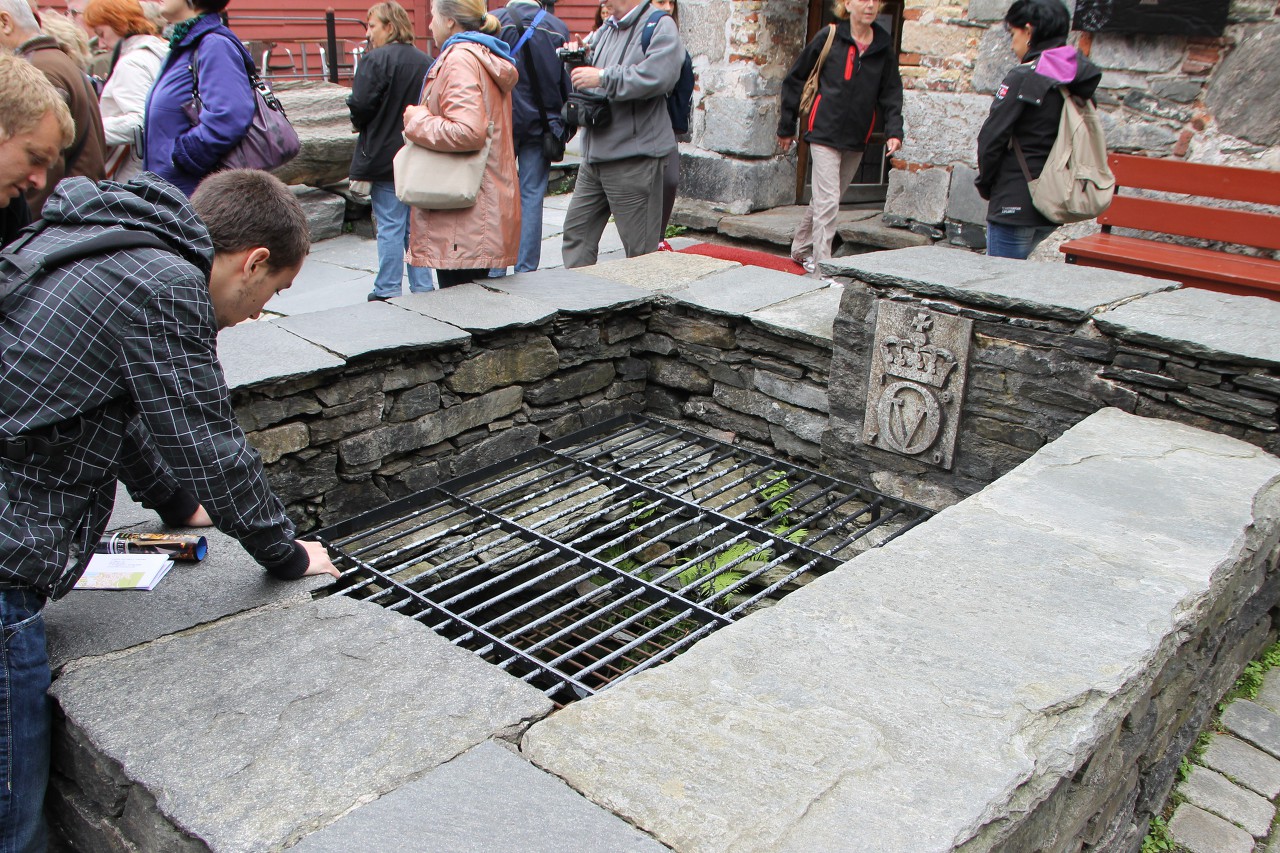 In 1970, the well was dressed in masonry, and a board with the monogram of Olav V was installed on it. Now tourists throw hundreds of coins into Kolodets every day, they are regularly extracted and go to the restoration of the Hanseatic Quarter. By tossing a coin as a keepsake, you will also contribute to the preservation of this unique monument of history and architecture.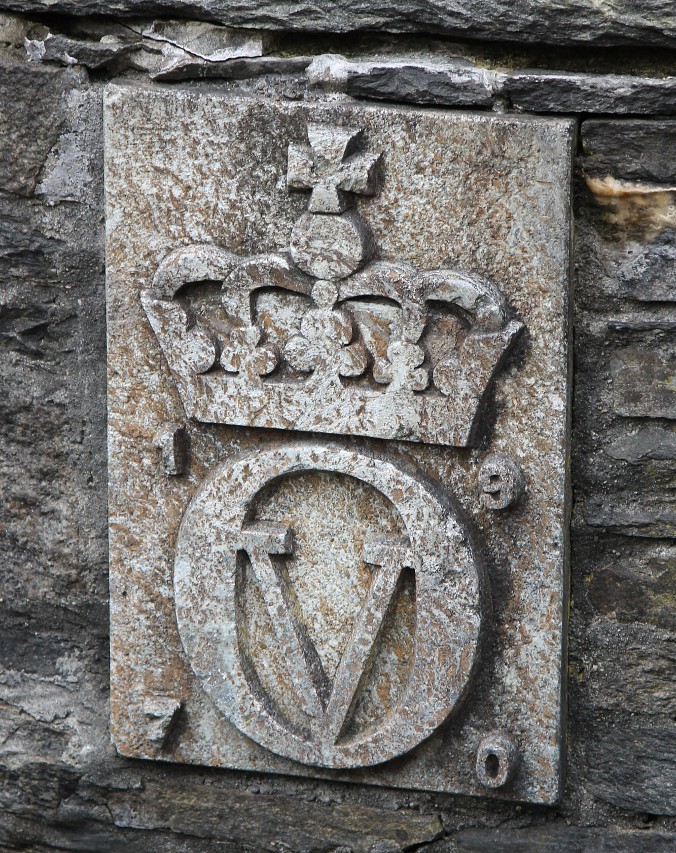 Today, many tourist and souvenir shops are located in the old buildings.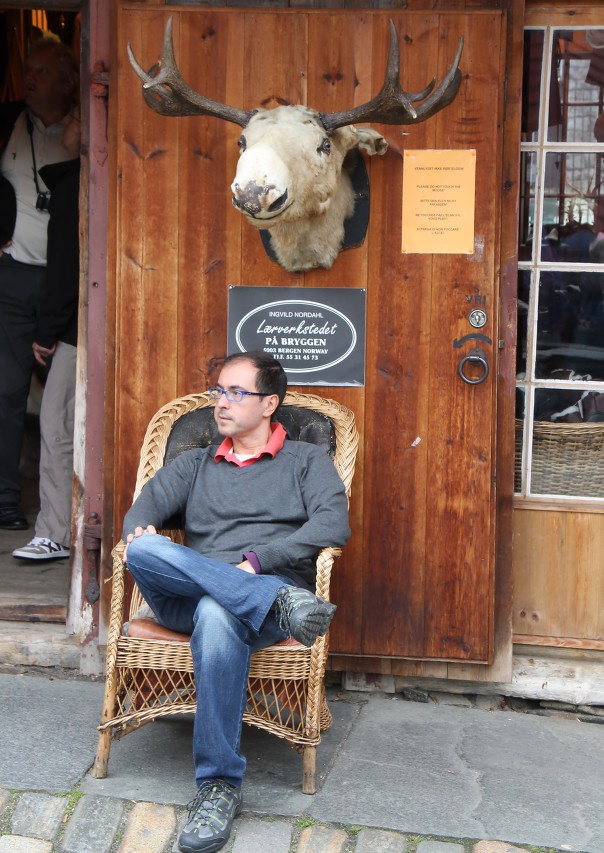 I went up to the veranda on the second floor of one of the houses to take a panorama of the square.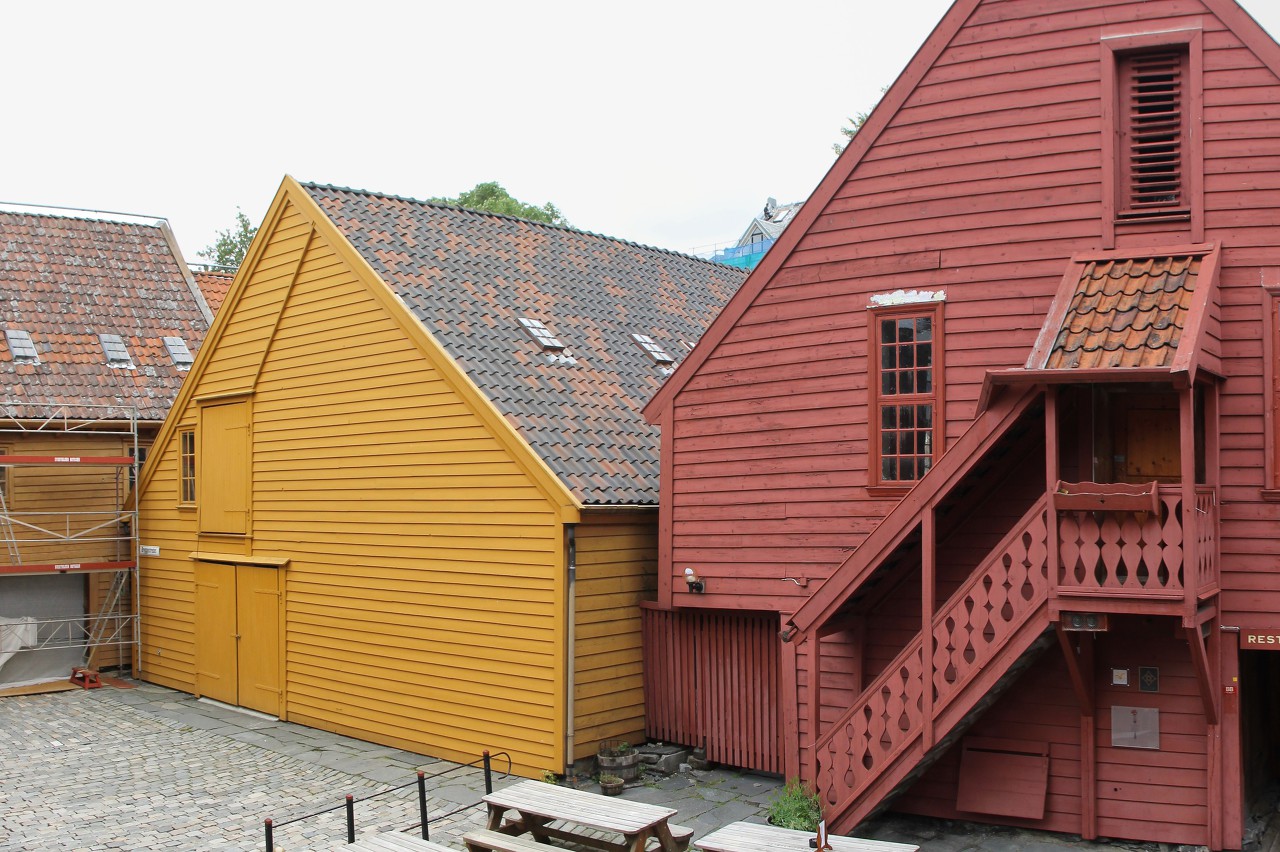 There are several restaurants and cafes on the square, the largest of them, Bryggen Tracteursted, occupies an entire span of the old warehouse. You can also have lunch in the fresh air, sitting on a wooden bench at a plank table.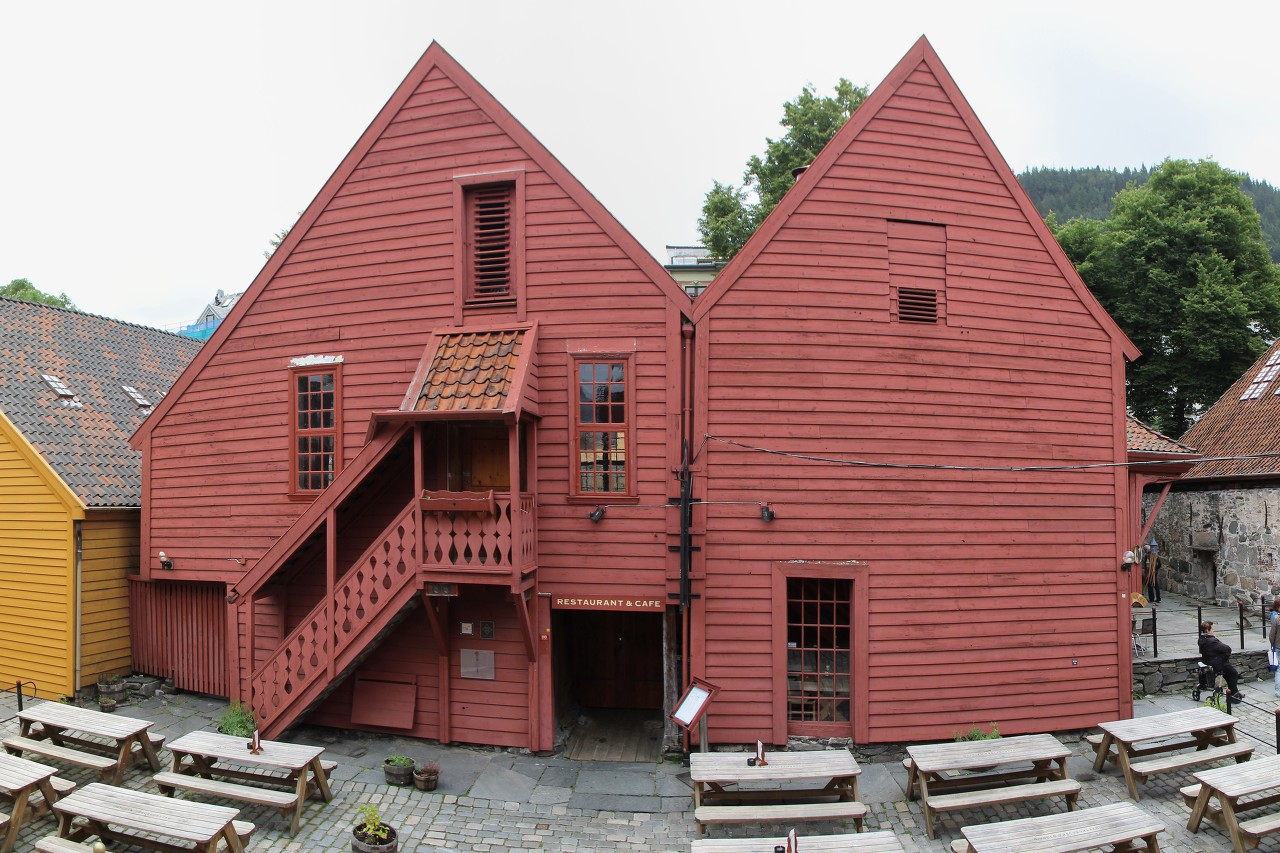 It's the end of August, but the square is very busy, and you can imagine how crowded it is at the height of the season, when there are several cruise ships in the port.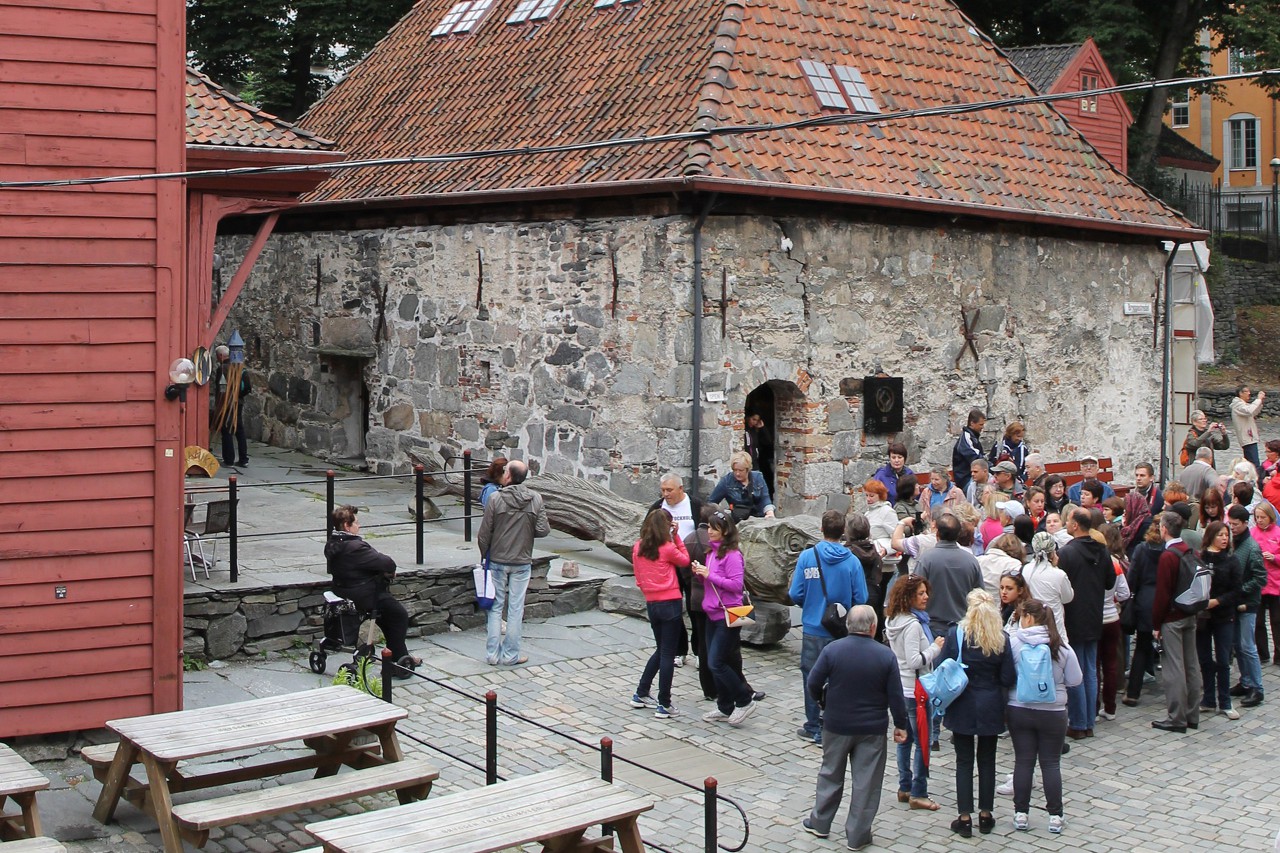 Another gift shop, where you can buy ceramic products.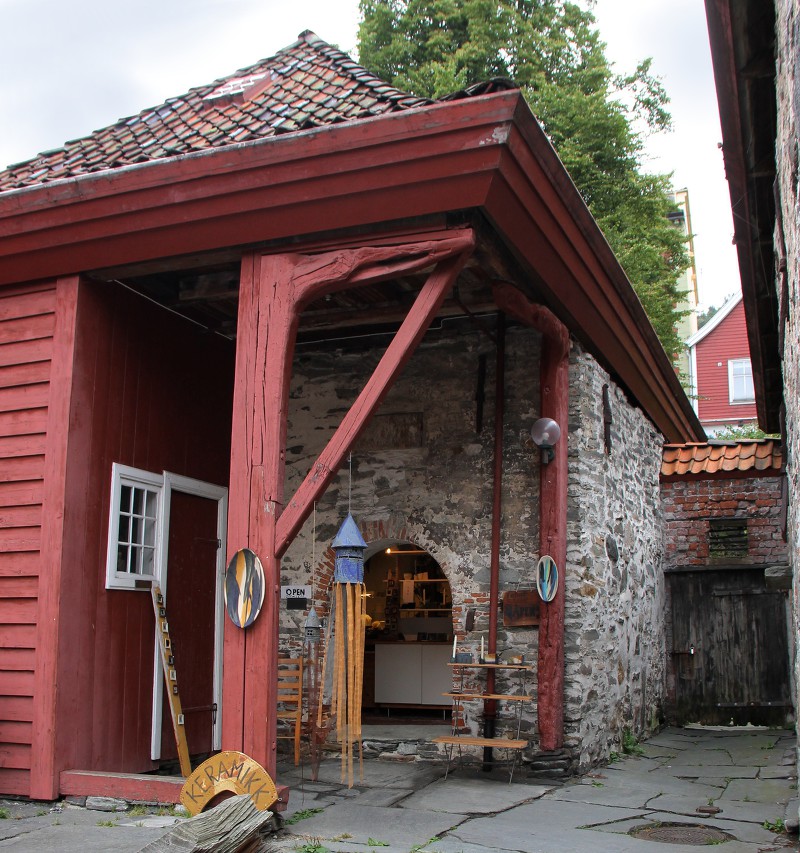 The eastern end of Bryggestredet overlooks the multi-storey Rosenkrantz P-Hus APCOA parking lot.