Monument of Codfish, Bergen
Fishing has long been the main occupation of the tribes that inhabited the coast in the area of Bergen. The local waters have always been famous for a large number of shoals of cod, which was the main prey of fishermen.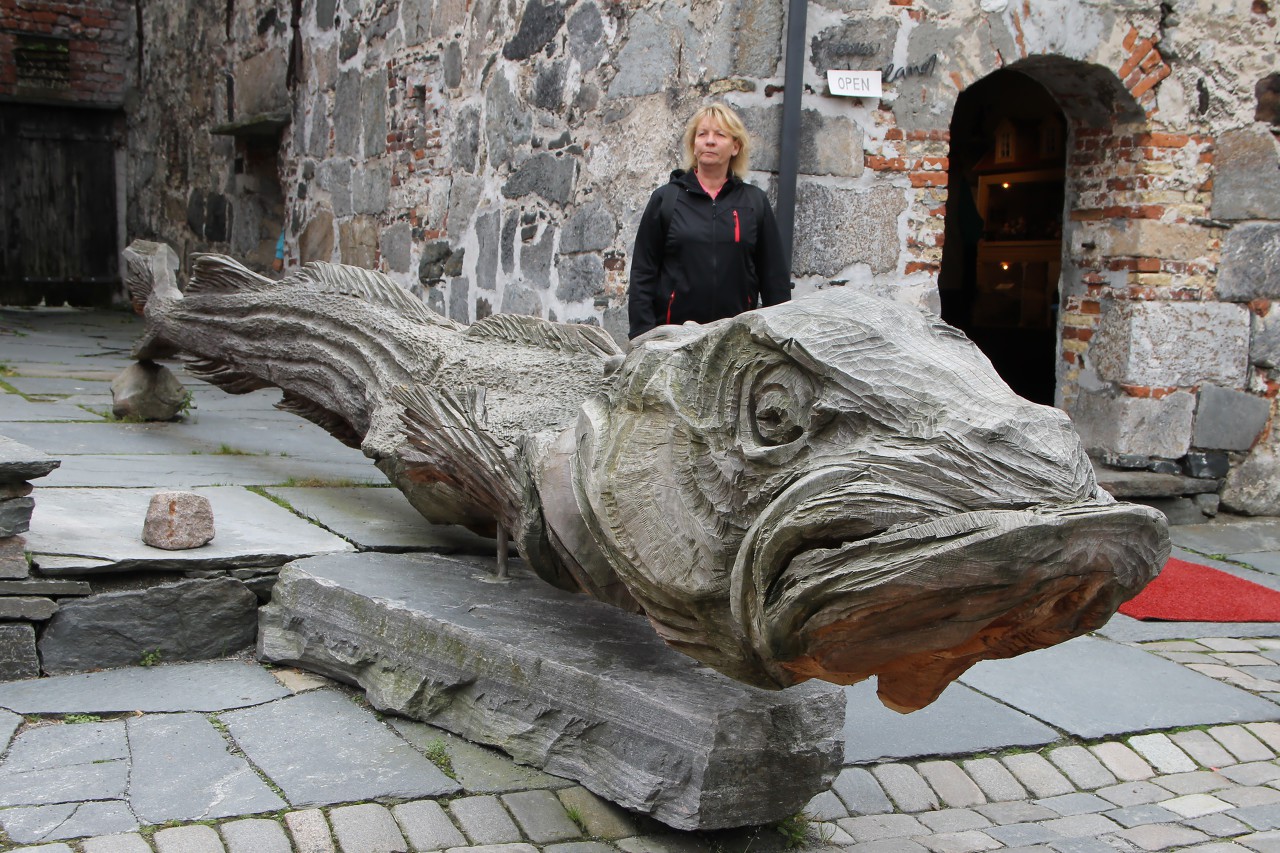 Norwegian cod remained the main export commodity of Bergen merchants for four centuries of the Hansa's existence. Dried and dried fish were exported to the Baltic and North sea countries, but the main consumers were Spain and Portugal.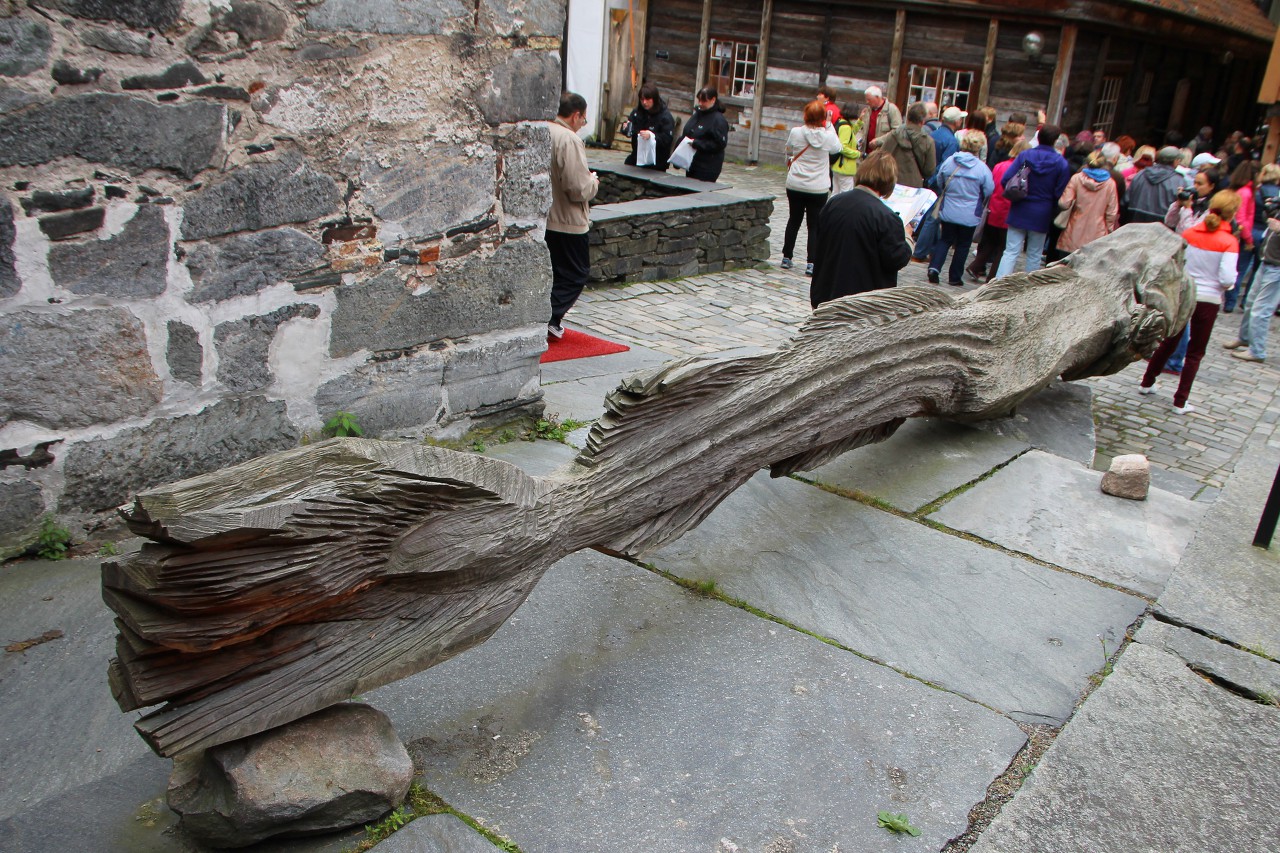 In the Hanseatic quarter of Bruggen, in a corner of the Briggestredet square, you can see a monument to this fish, carved from wood by the Italian master Alessandro Pavoni.