Bredsgården Farmstead, Bergen
The largest surviving farmstead in the Hanseatic quarter of Bryggen is Called Bredsgården (Bredsgården, literally "wide manor"), its facade is 22 meters wide and includes three "Sea" houses (Sjøstue), where the owners lived and housed a shop and office.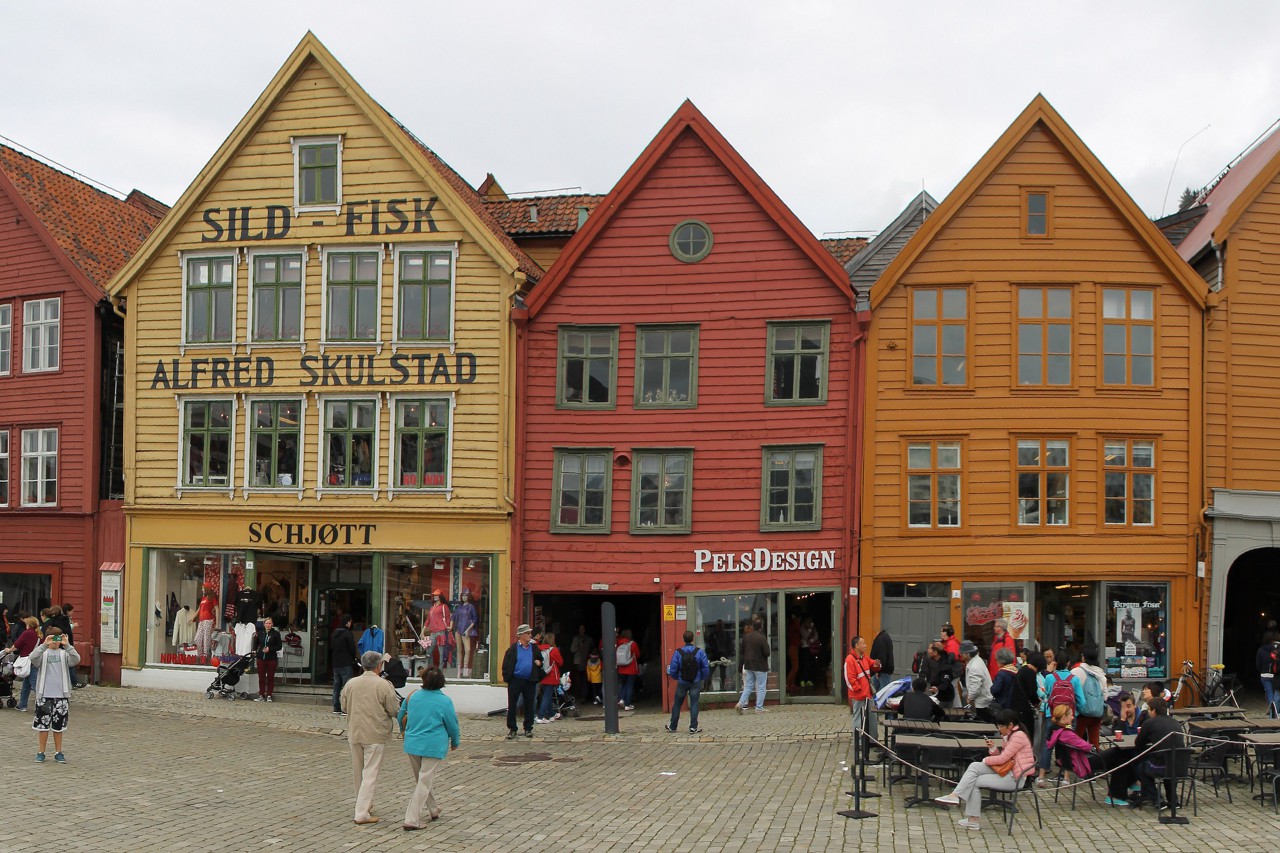 A passageway in the middle house leads to Bredsgerden street, which was once the courtyard of the so-called "double farmstead" (Dobbeltgården), meaning that the houses on both sides of the passageway belonged to the same owner.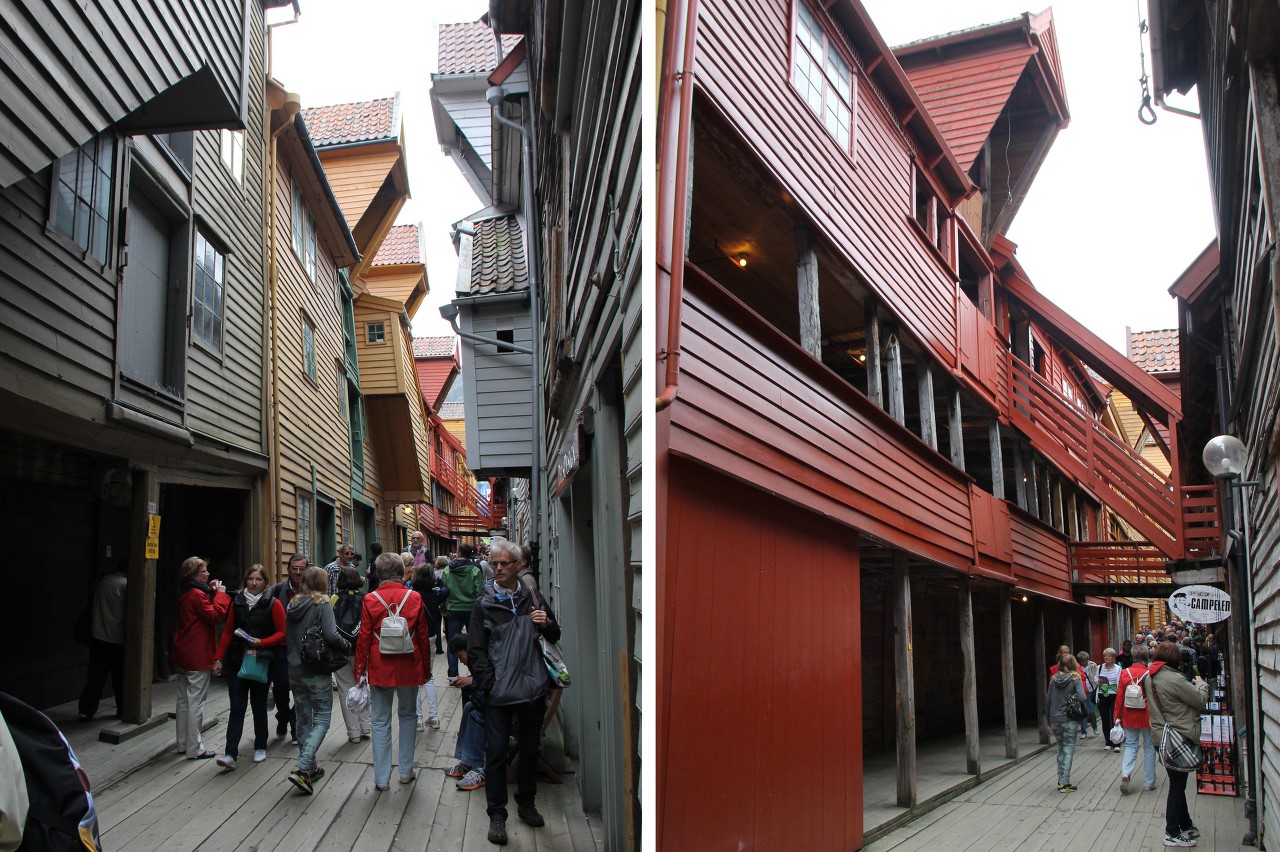 Bredsgården farmstead is first mentioned in a 1309 document, and the 1337 register records that the estate has 44 rooms in three-story buildings. The layout of the farms was unchanged for centuries, and frequent fires did not change the architectural appearance of the estates. Hanseatic merchants were conservative, and after the fires they rebuilt exactly the same buildings, sometimes adding one floor.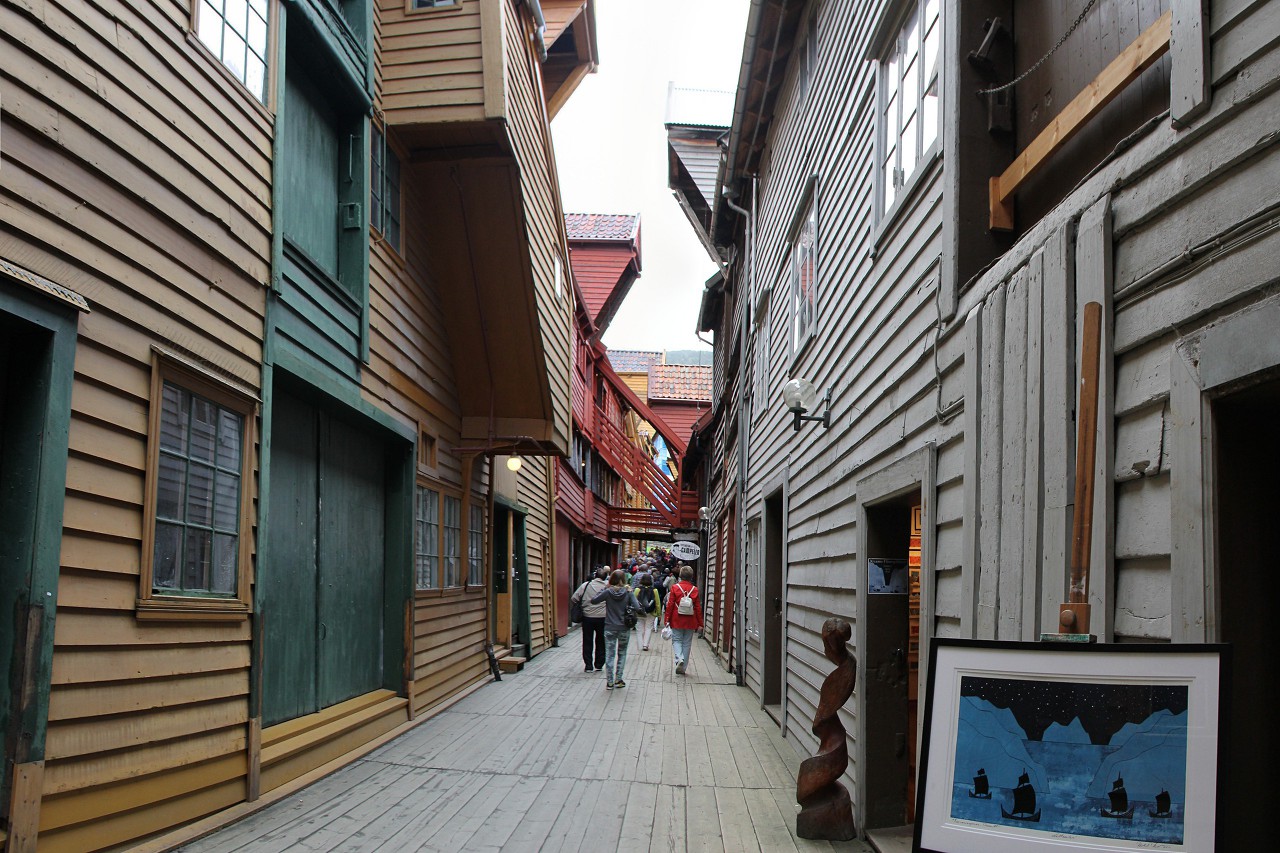 Most of the buildings were designed for processing and storing fish, then their design was very functional. In Norwegian, they are called Landstue (country house, barn).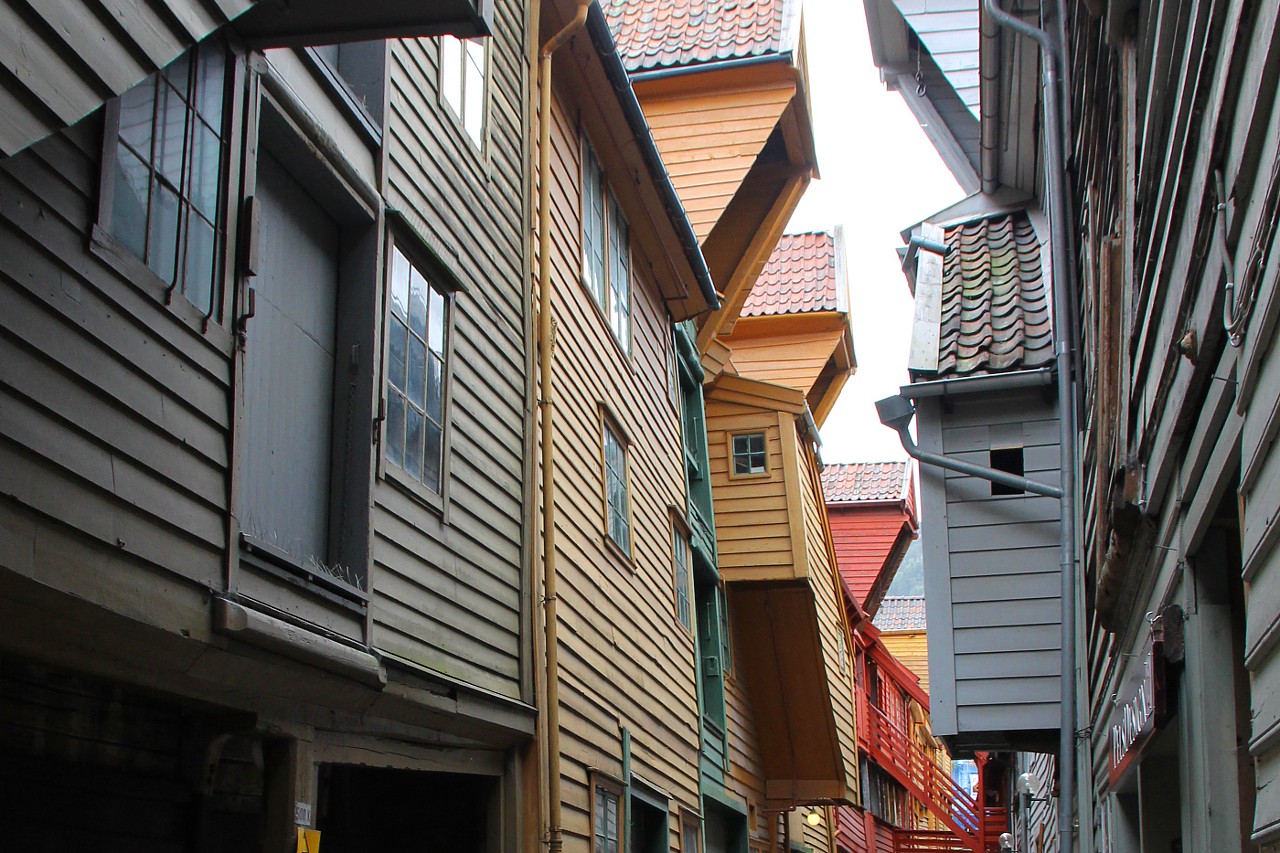 On the embankment, fish were loaded on carts and through the passage in one of the " sea " houses fell into the courtyard, covered with a flooring of boards. Fresh fish was cut up and hung in galleries for drying.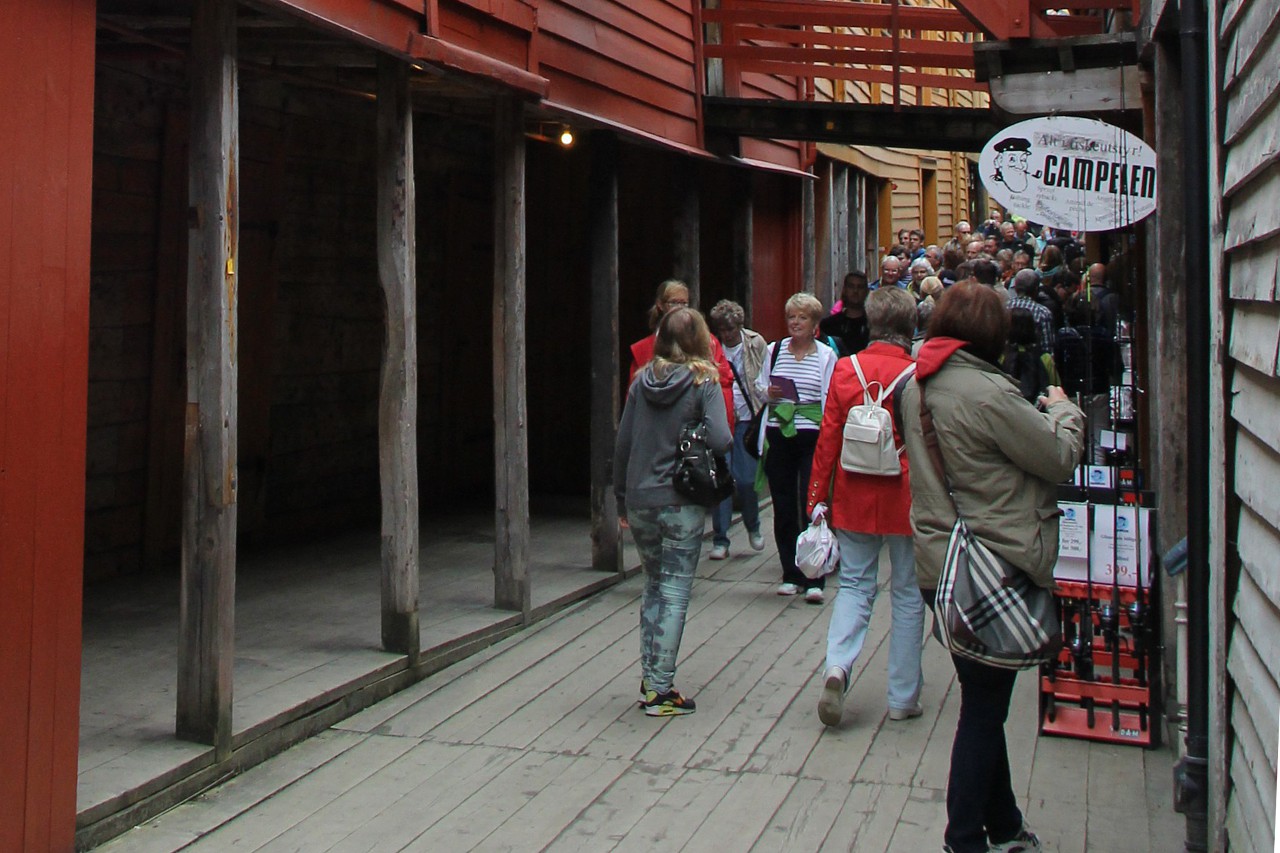 If the goods arrived already salted in barrels, they were lifted to the upper floors for storage. Dried fish was also sent there in trays. The problem of moving goods from the ground to the warehouse floors was solved simply - wide cargo portals were cut in the facades, and a cargo boom was stirred under the roof . Thus, the goods were delivered directly from the cart on a warehouse. The warehouse floors were connected only by steep, narrow staircases that occupied a minimum of usable space.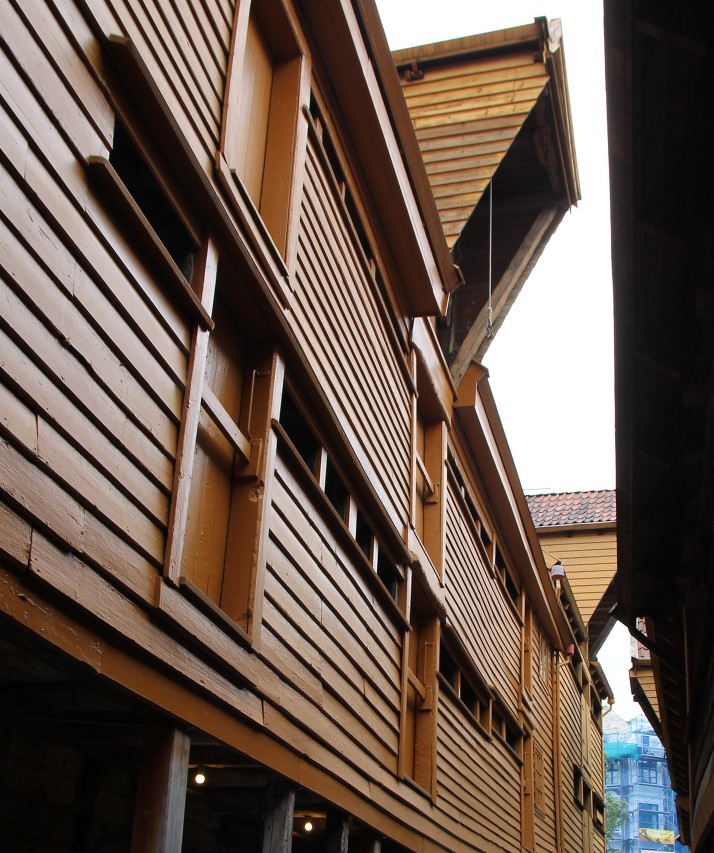 The sides of the double homesteads were connected by bridges. Often ladders overhung the passageway without taking up any useful space.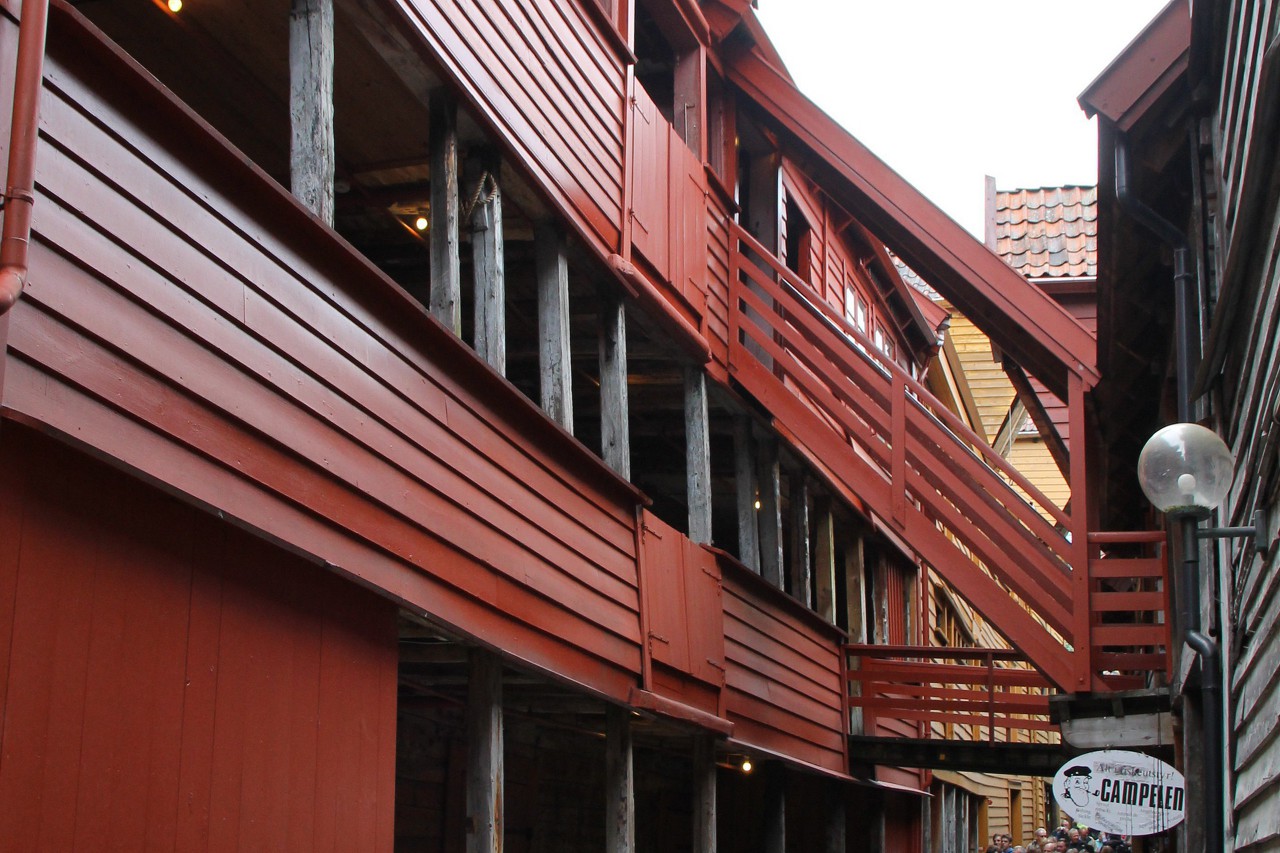 The back of the estate faces The bryggestredet street, which runs parallel to the waterfront. There is another " sea " house, with rooms for employees, kitchen, food storerooms and other household facilities. In the estate Bergsgarden was even a special barn where they kept fire equipment.