Bellgarden Farmstead, Bergen
From Bruggestredet square, we turn onto Bellgarden Street and once again walk along the wooden flooring of the narrow passage between the wooden warehouses.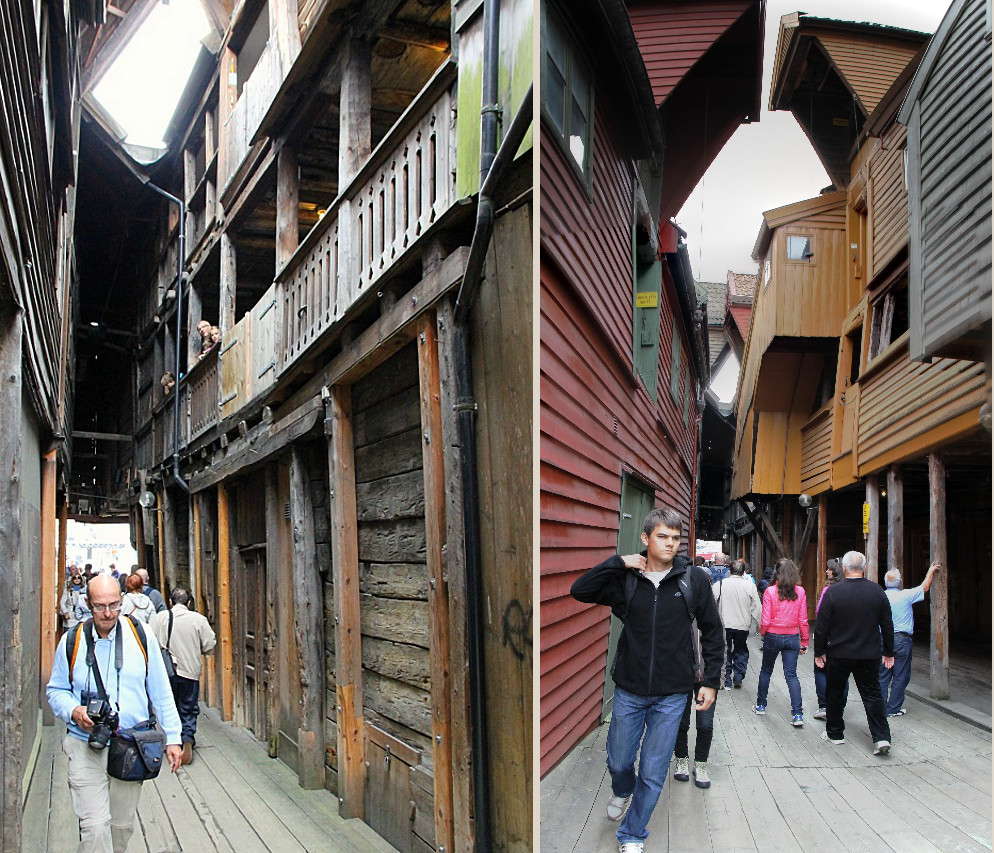 Hundreds of tons of fish were stored in these multi-storey warehouses. You can imagine what the smell was like here.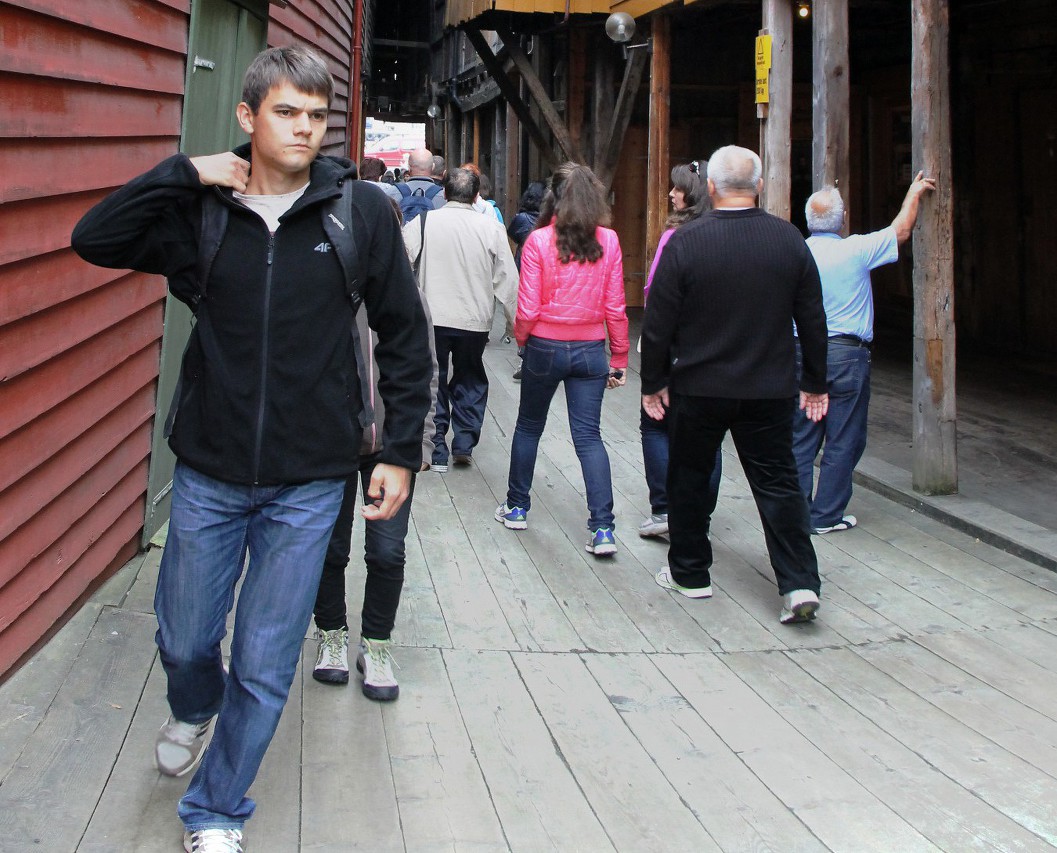 ..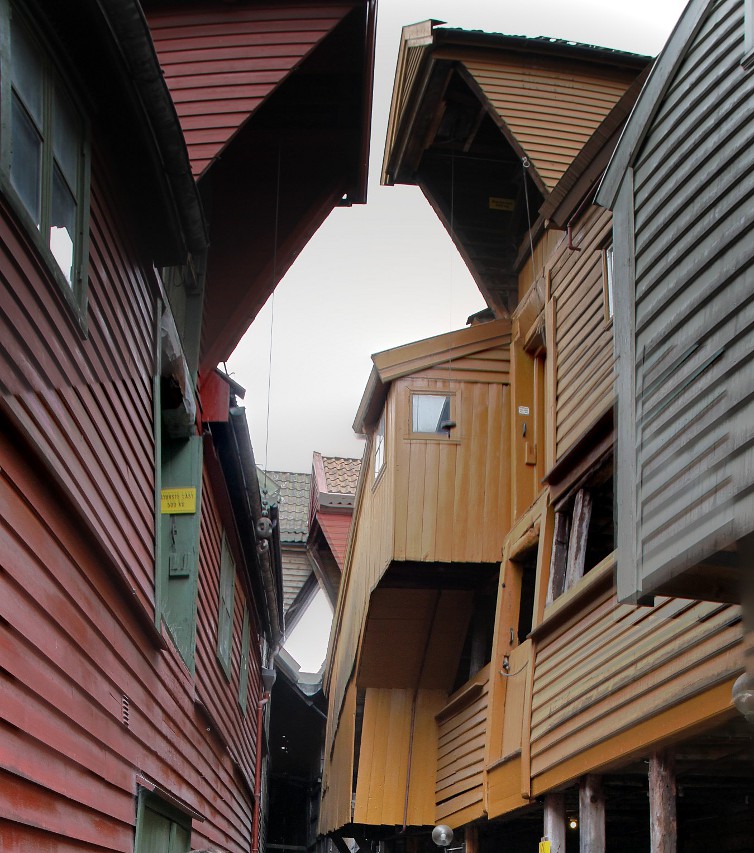 ..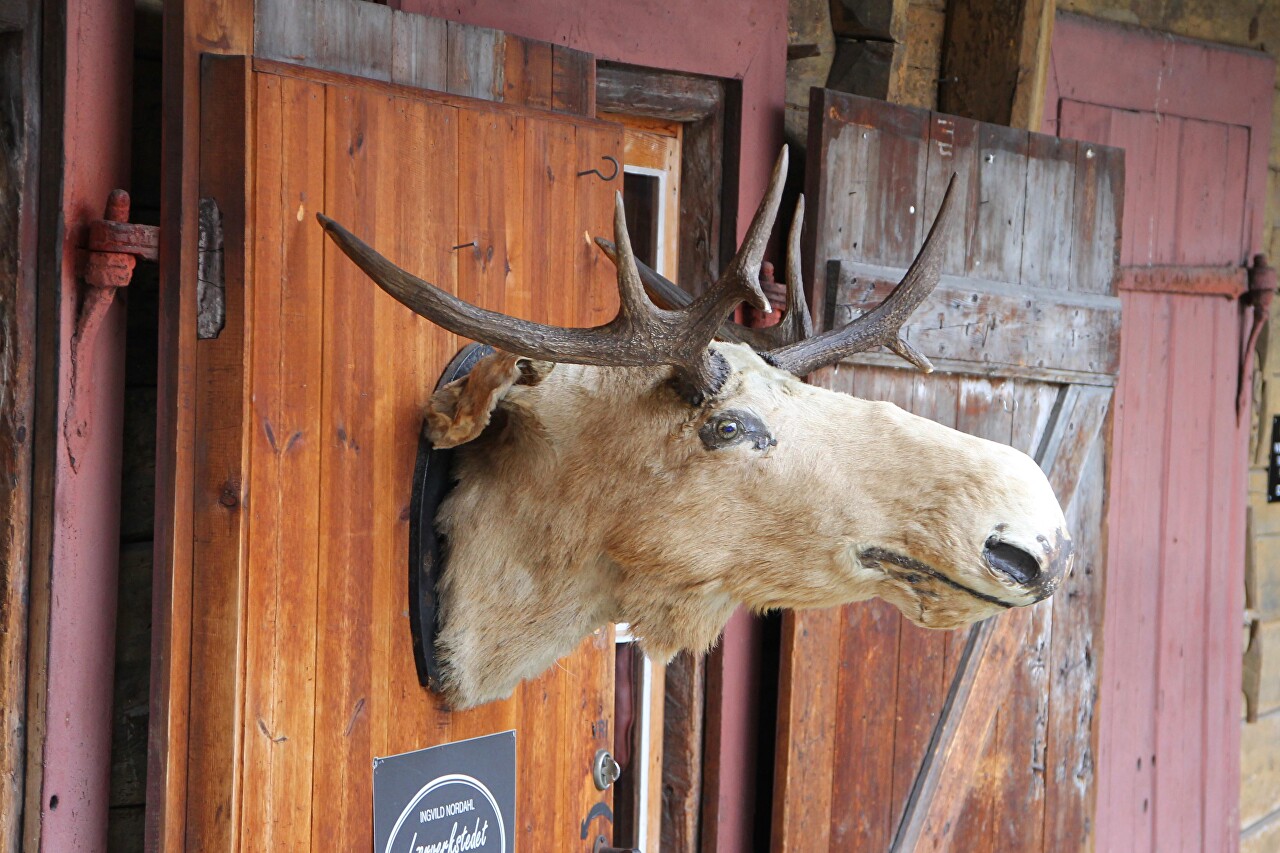 ..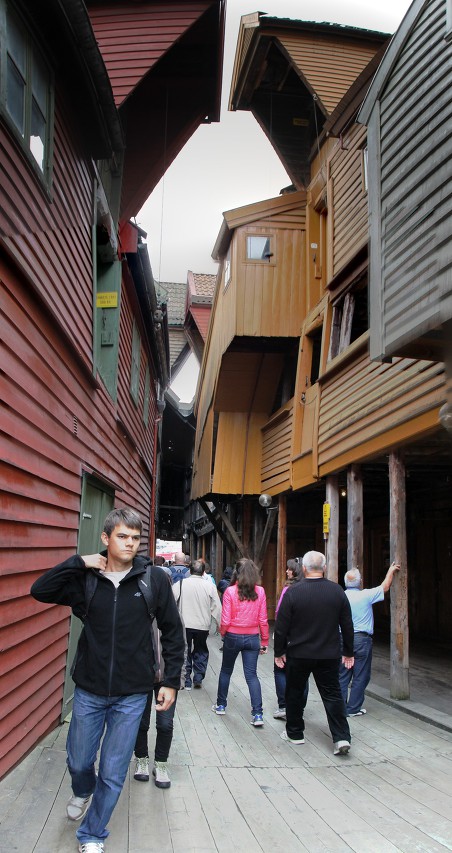 ..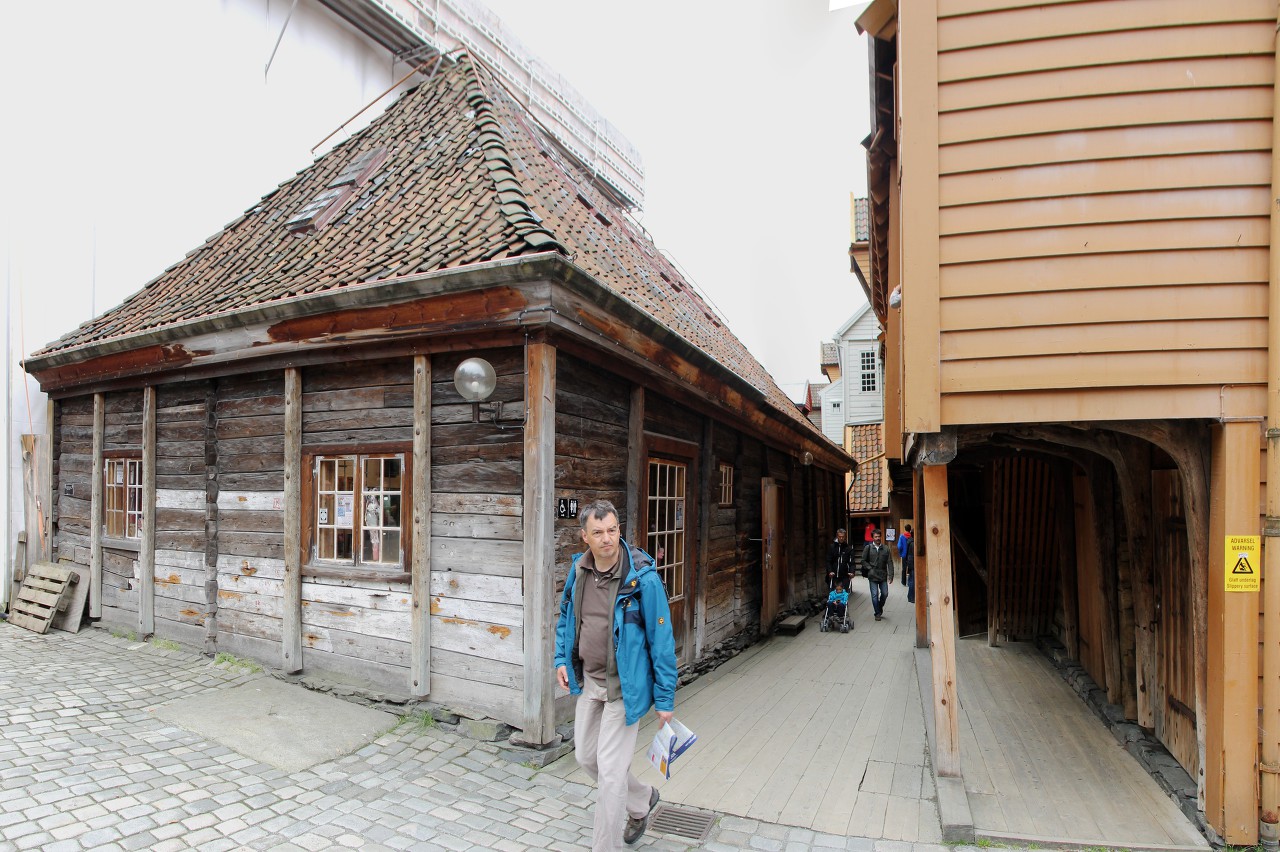 ..