Bøyabreen Glacier
In the town of Skei, located on the shore of Lake Jølstravatnet, we left the E39 motorway and turned onto the Rv5 road in the direction of Sogndal. The road runs along the Sunnfjord Mountains, with the highest point at 1551 meters on Mount Bjørga. These are the western spurs of the same Jostedal mountain range.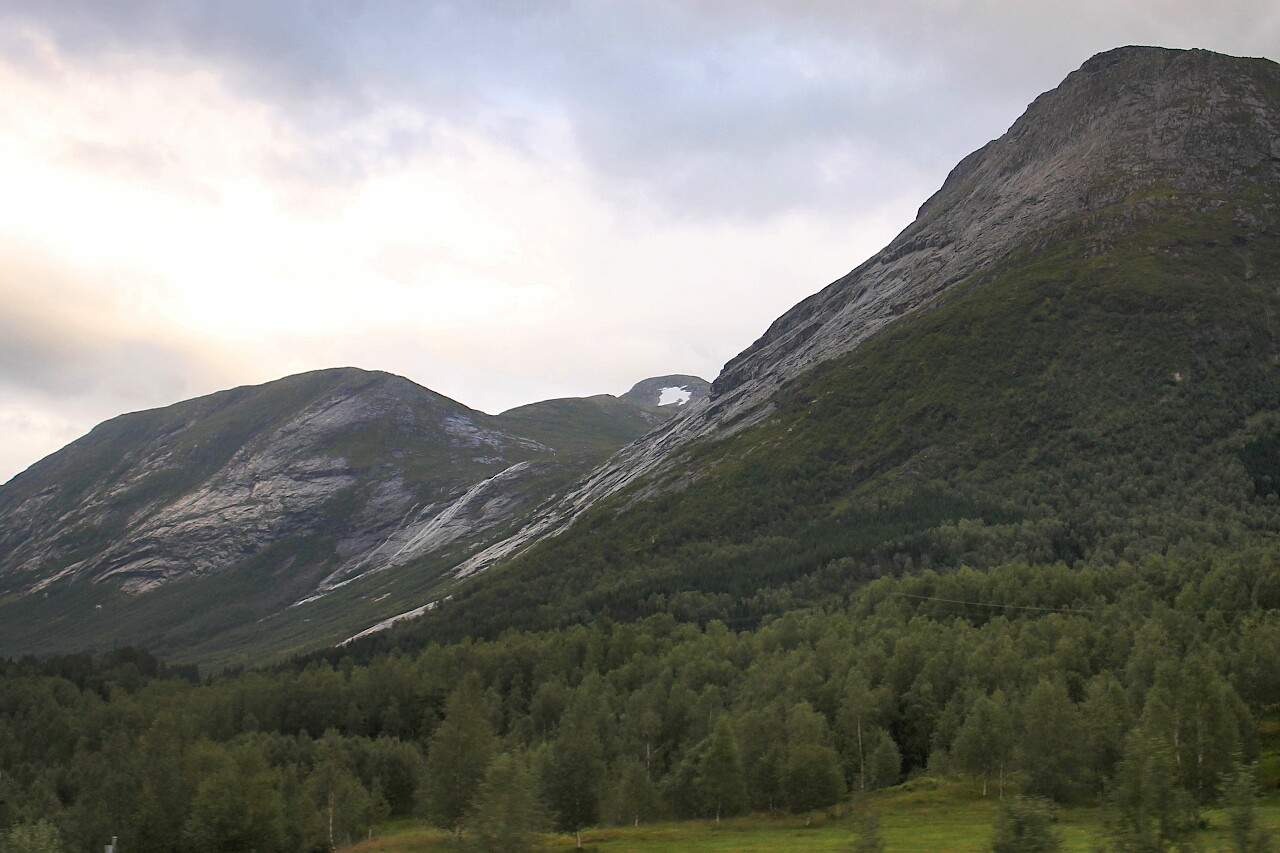 After passing the Fjorland tunnel, after a hundred meters we turned off the main road to the left to visit another glacier tongue called Boyabreen.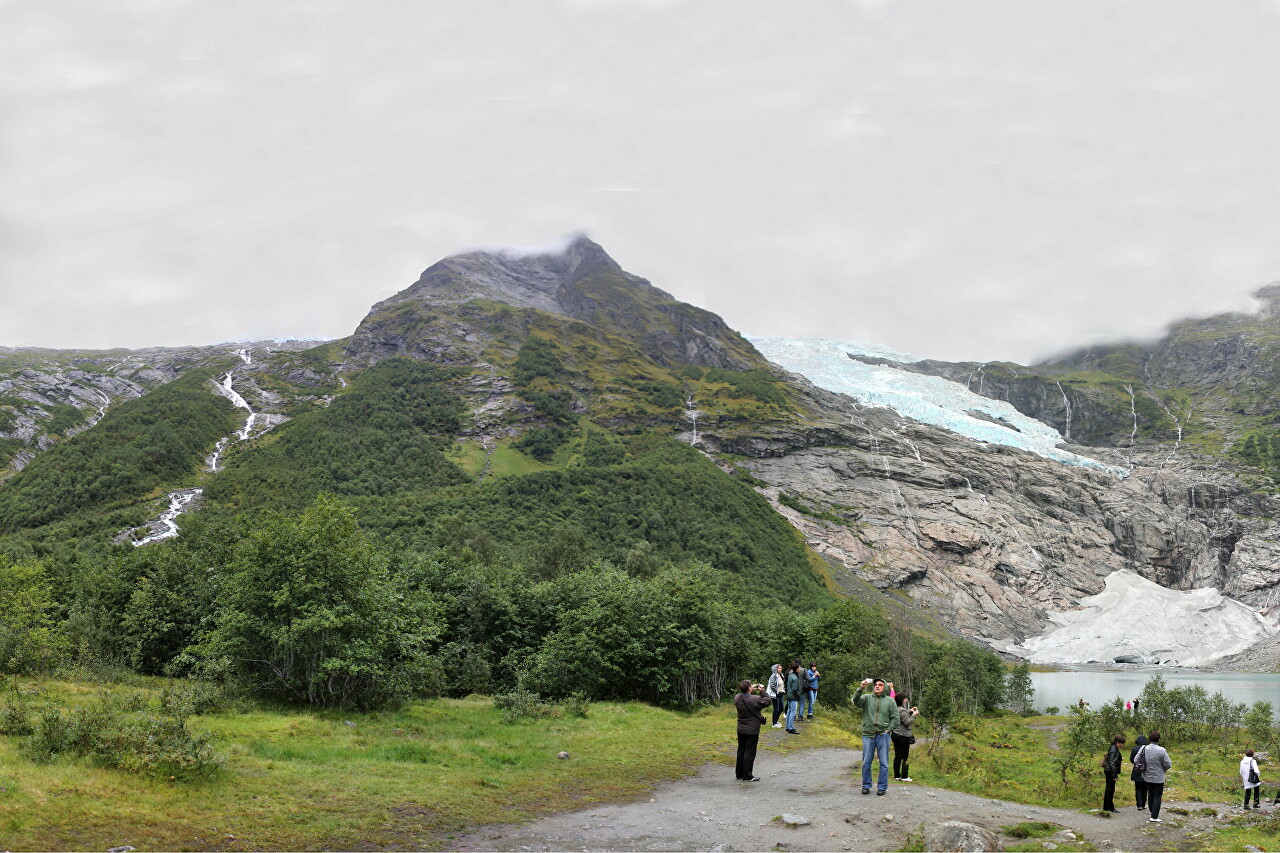 From the main road, you need to drive about 700 meters to the Brævasshytta restaurant, then two hundred meters you need to follow the hiking trail leading to the shore of the glacial lake.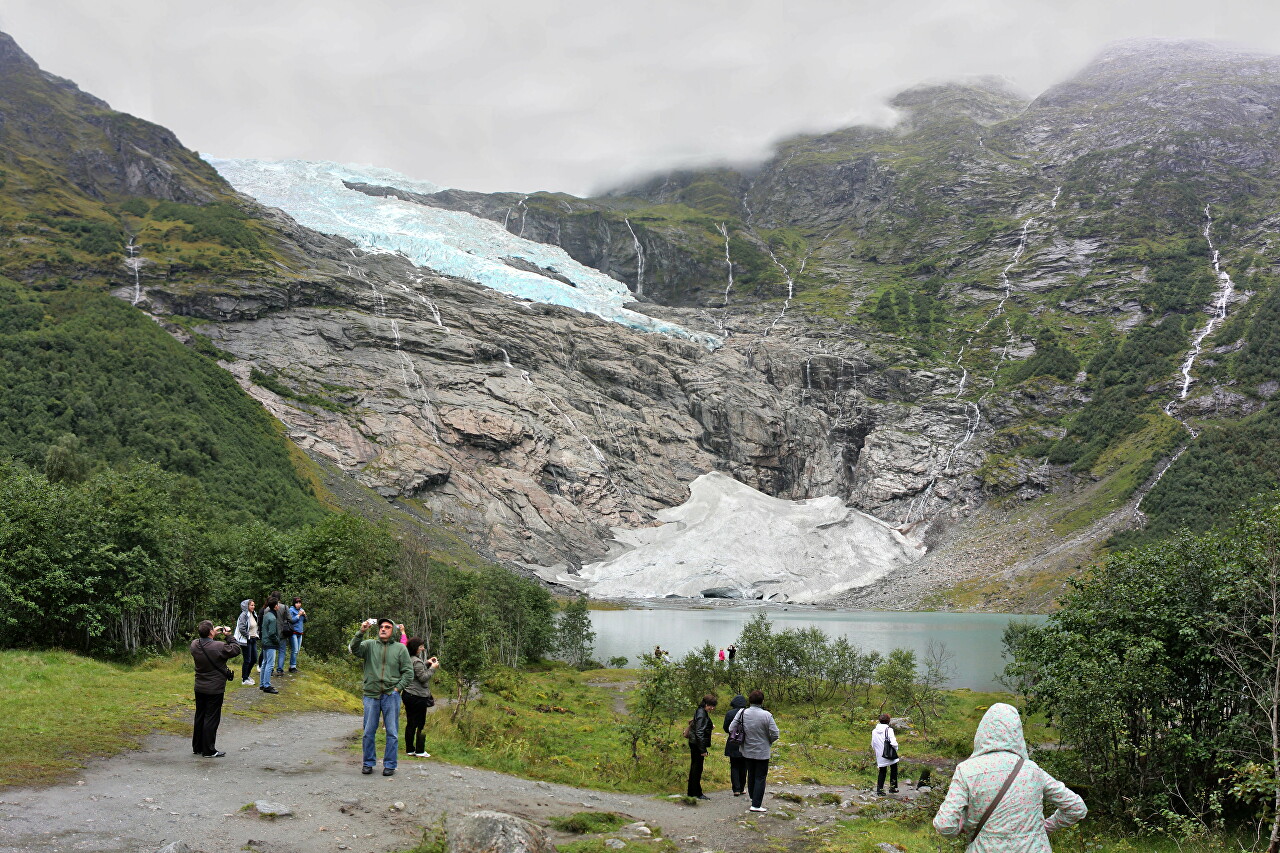 Bøyabreen descends to the level of 600 meters above sea level, this is the lowest edge of the giant ice massif Jostedalsbreen. Around it, many rivers and streams flow along the rocks.
About 20 years ago, the glacier descended to the lake itself, the surface of which is located at an altitude of 144 meters above sea level. Now only a small mass of ice near the water, which is protected from the sun's rays by a steep mountain slope, reminds us of this.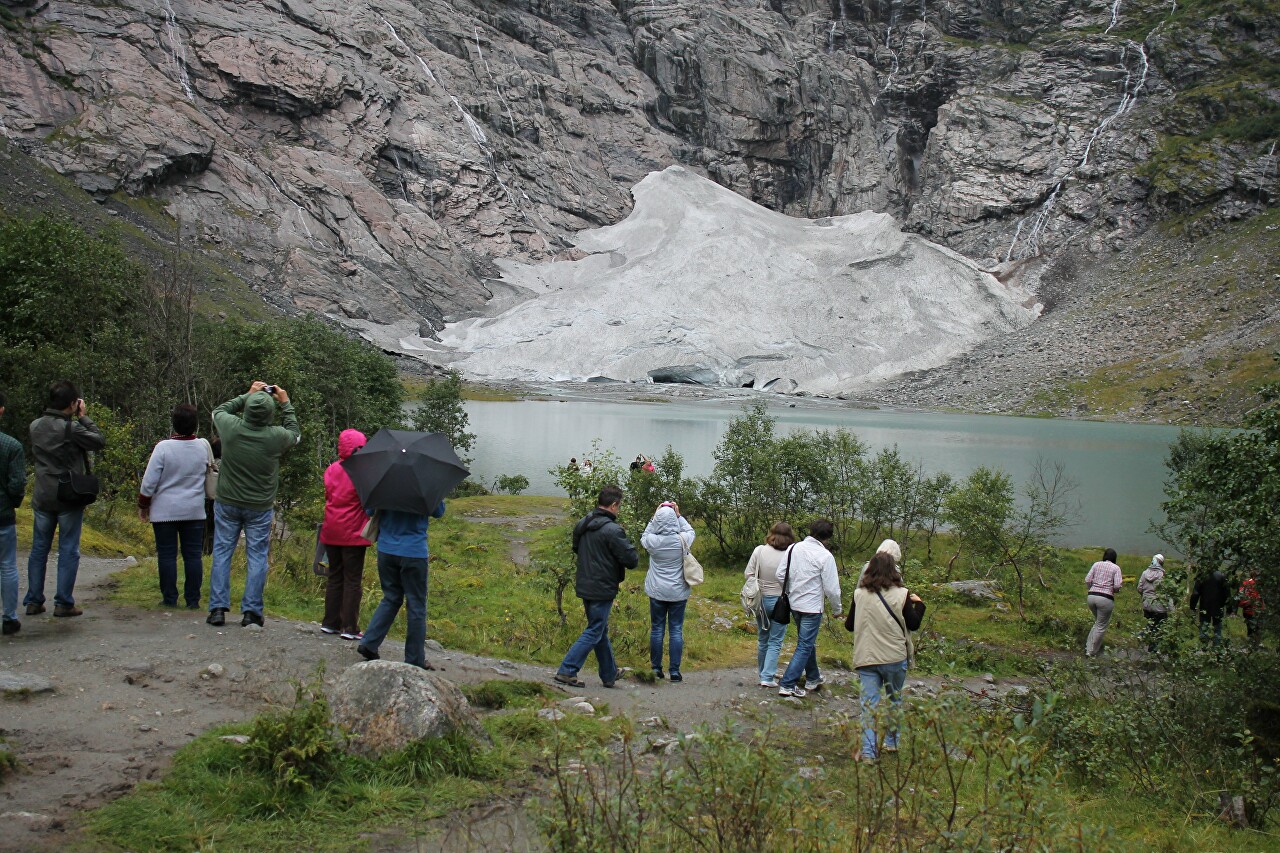 Bøyabreen is the most easily accessible of all the glaciers in Norway, and one of the few places where you can see an icefall - sometimes large blocks break off from the edge and roll down the slope with a rumble.