Rozenkrantz Tower, Bergen
At the very end of the embankment, you can see the Rosenkrantz tower (Rosenkrantztårnet), which is a symbol of Bergen and one of Its main historical monuments. The oldest elements of the tower belong to the castle of King Magnus Lagabøtes, built in 1270 and named Bergenhus festning. In 1560, Erik Rosenkrantz was appointed commandant of the fortress. under his leadership, a major reconstruction of the fortress was carried out, and the highest tower was named after him.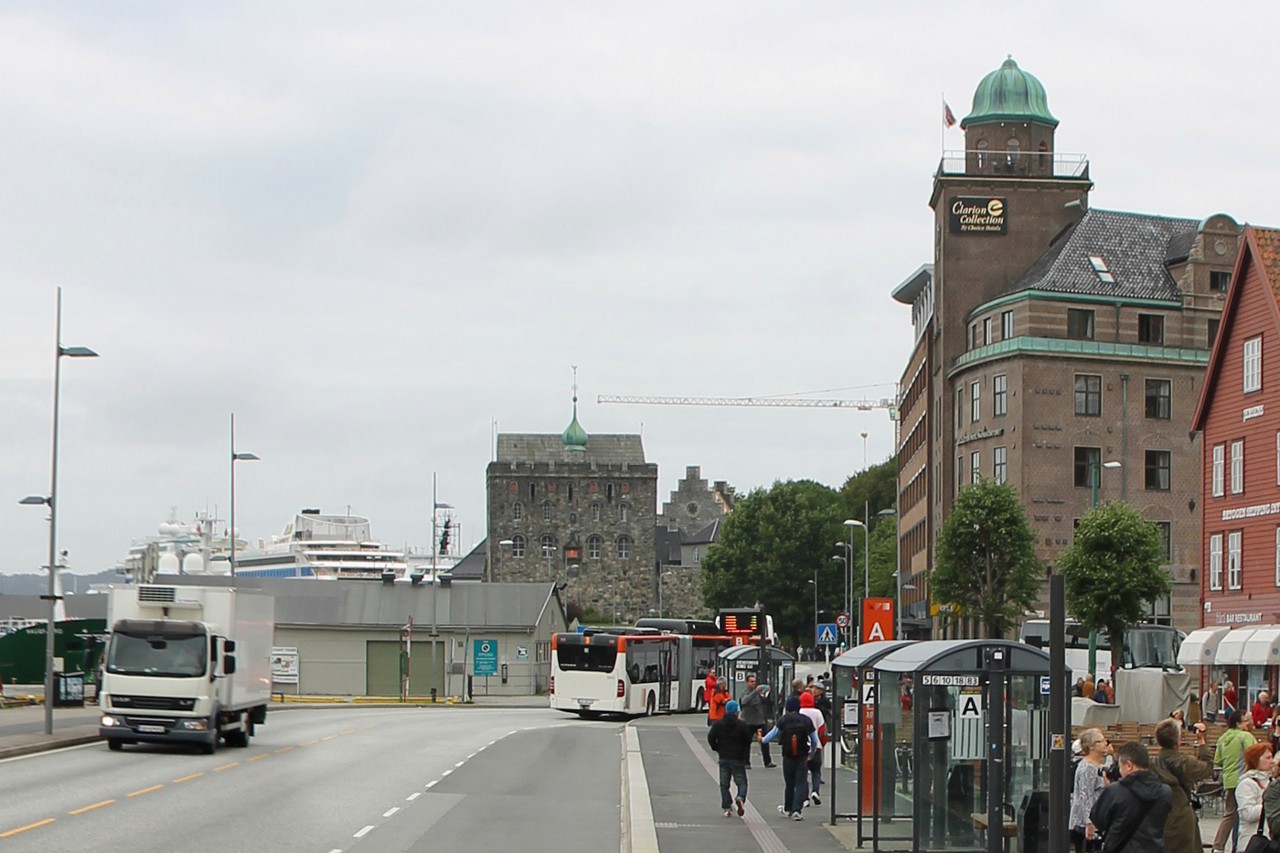 The fortress had not only defensive significance, but also served as the official residence of the Governor - the premises were decorated with luxury. The wide facade of the Rosencrantz tower, on the top floor of which the artillery battery was located, overlooked the quarter of Bruges, reminding the freedom-loving and democratic Hanseatic merchants of the power of the local government.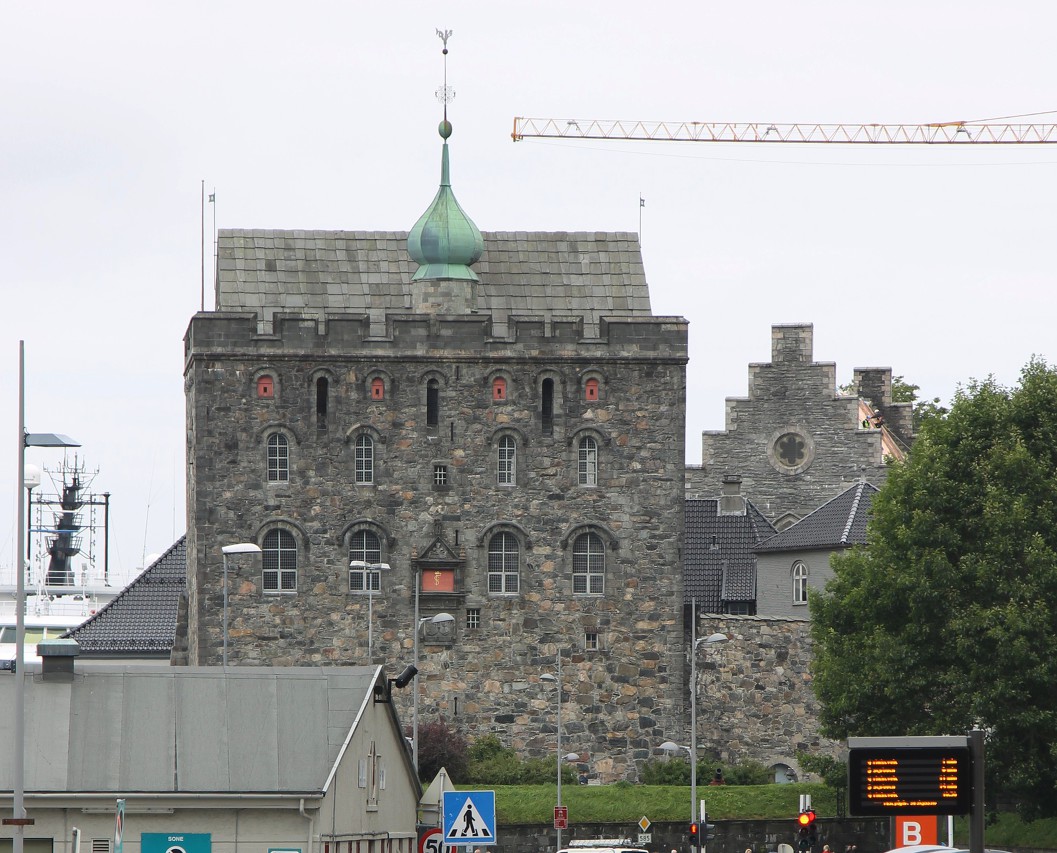 In 1966, the tower was reconstructed, acquired a medieval appearance and was declared a national monument. On January 10, 2015, hurricane Nina destroyed and threw the tower's spire to the ground. The tower is part of the Bergen City Museum and is open to the public from may to September from 10 to 16 hours, in other months from 12 to 15 hours. The exhibition presents interiors, weapons, clothing and household items of the 16-18 century. There is an observation deck on the roof.