Bryggen Hanseatic Quarter History, Bergen
The Lubeck Union (Lubeck hansa) was formed in the 12th century by German merchant guilds to protect trade from the tyranny of feudal lords and piracy. Due to some misunderstanding, it is often called an obscure phrase "Hanseatic League", since the second word is just a translation of the first (old German hansa - Union, group, association). In the 13th century, it became a trade association of more than two hundred cities located on the coastal territories of the North and Baltic seas. The central governing body was the Congress of city representatives, held regularly in North German Lubeck.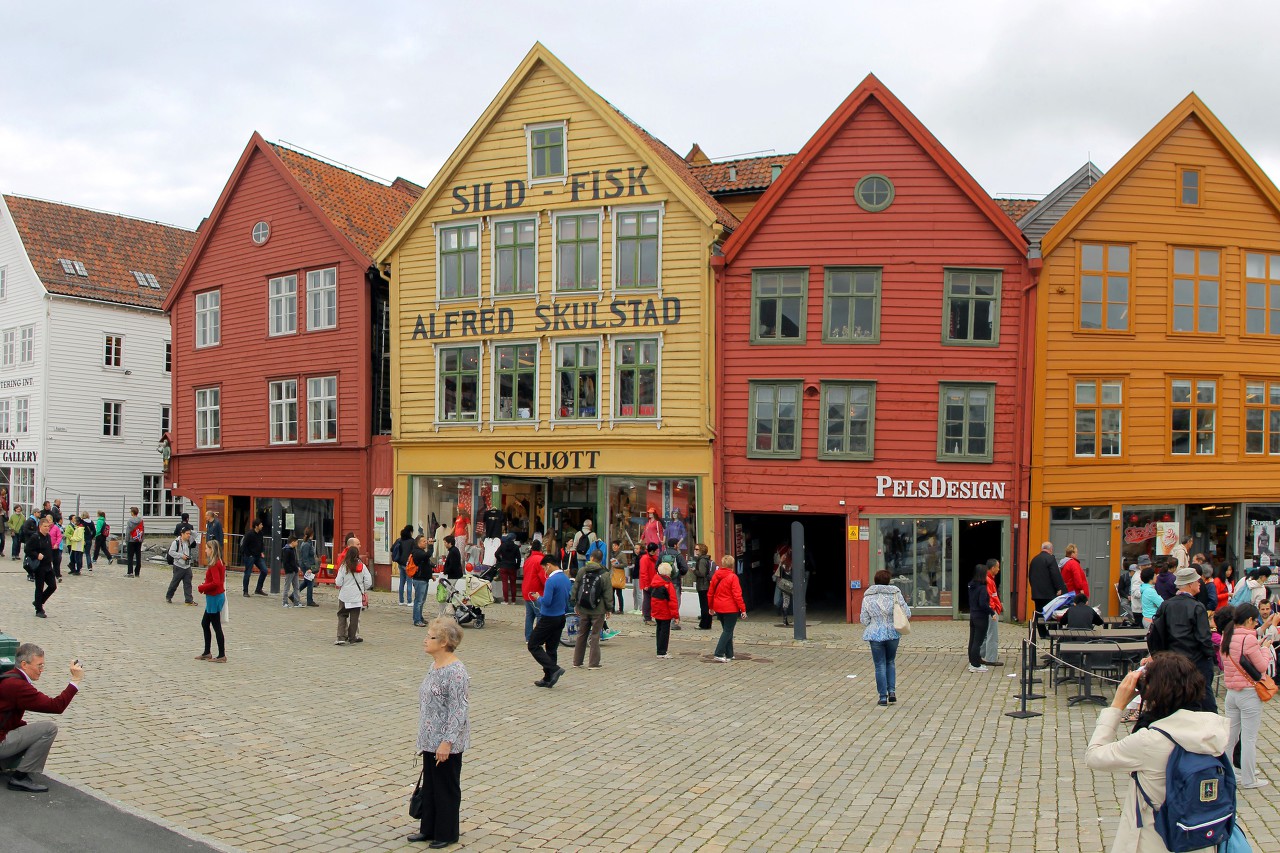 In cities that were not part of the Hansa, representative offices were opened, the most important of which were in Bruges, Bergen, Novgorod and London. The Hansa representation in Bergen was founded in the 60s of the 14th century and lasted for more than four centuries, making a significant contribution to the development and welfare of the city. In the late middle Ages, the office of Bryggen (literally "pier") occupied a large block and actually became the center of Bergen.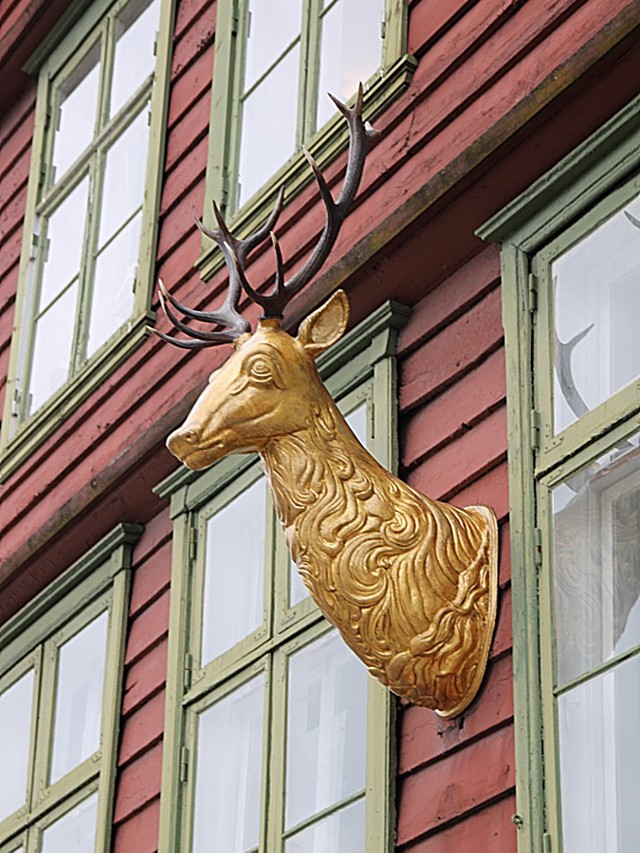 The quarter is built up with farmsteads (Gården), the facades of which were two or three so-called "sea houses" (Sjøstue) and went out to the wharves. One of the houses has a passage to a long and narrow courtyard, along which there were multi-tiered warehouses for processing and storing fish. The Hanseatic quarter in bergne is The largest surviving example of Hanseatic wooden architecture. The non-parallelism of architectural verticals is not the fault of photooptics, the walls of some houses do have a slope. The block has survived many fires, the last one in 1955 destroyed about a third of the old buildings. In 1979 the quarter was included in the UNESCO list of historical heritage.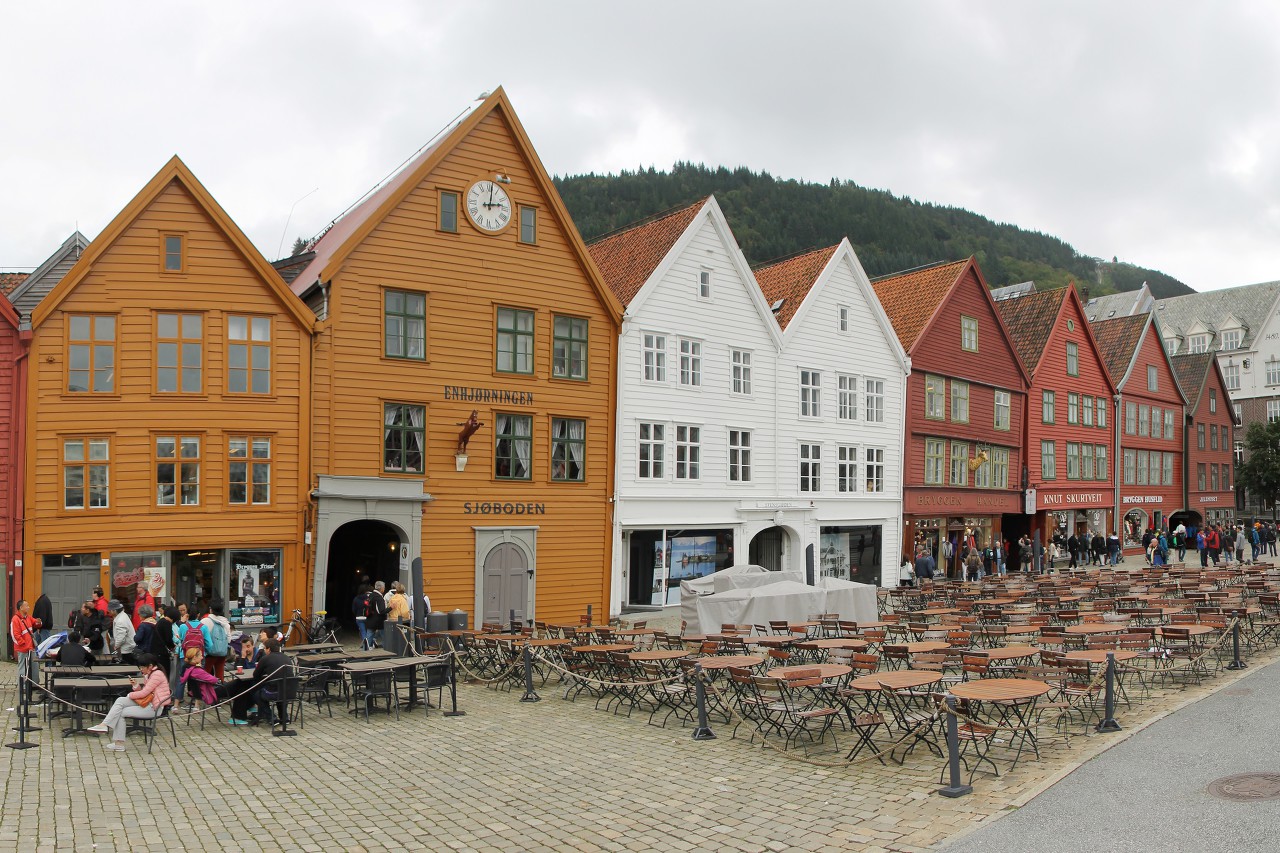 Of course, now there are no expensive fish warehouses and merchant offices here, shops, restaurants, and artist's workshops are located in houses and warehouses. Restaurant Enhjørningen ("Unicorn"), perhaps the most popular tourist institution in Bergen catering. The restaurant hall has medieval wooden interiors, and the seafood menu is considered the best in the city.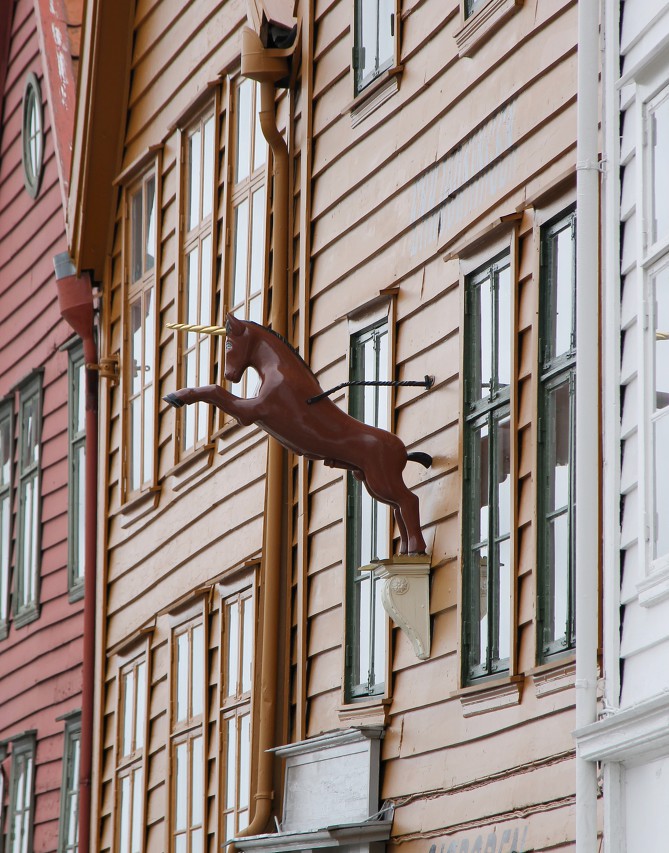 The archway leads to the heart of the Hanseatic quarter, where we will get acquainted with the architecture of several courtyards.