Bergen Walking Route
Of course, it takes several days to get to know Bergen in detail, but not all tourists have this opportunity. I offer you the route of the first acquaintance with the city, where you can see the main sights in 3-4 hours.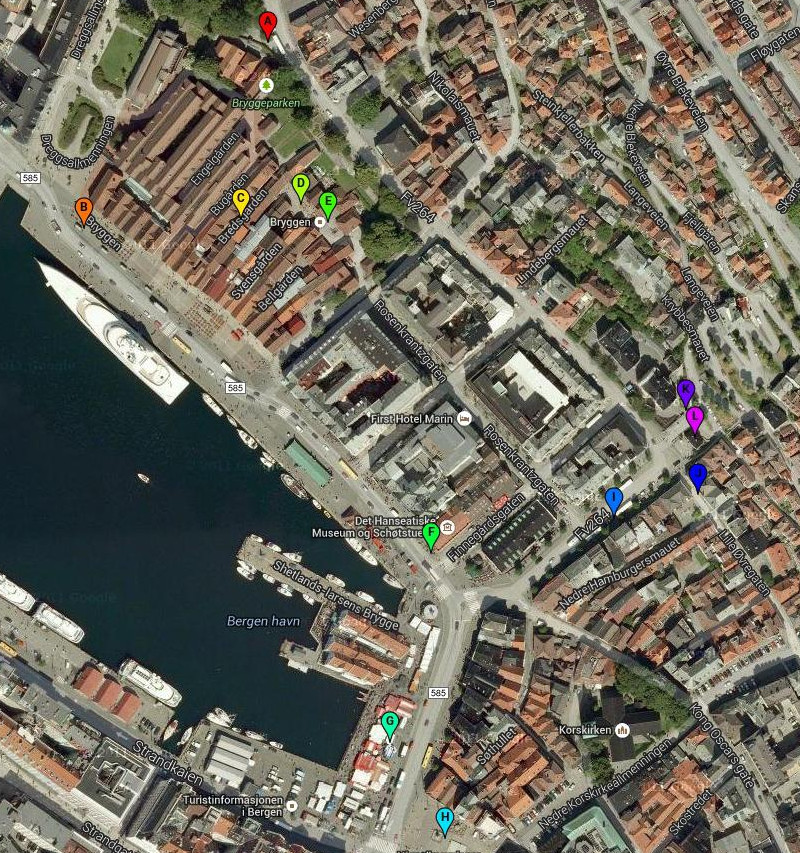 A. Archaeological museum, excavations, Hanseatic Assembly halls (Schøtstuene).
B. Hanseatic embankment (Bryggen), Rosenkrantz Tower.
C. Bredsgarden street.
D. Bruggestredet square.
E. Monument to codfish.
F. Hanseatic Museum.
G. Torget embankment. Seafood market (Fisketorvet).
H. Vågsallmenningen square.
I. Vetrlidsallmenningen street.
J. Photo rarities store.
K. Kindergarten (Christi Krybbe skoler)
L. Fløbanen Funicular
A story about my walk in Bergen and more information about the sights can be found in the following articles
.