Viking Village. Axes and Spears.
The lack of fertile land led to constant skirmishes between communities, and those who did not get the land were forced to engage in robbery. Both for robbery and to protect their villages, all the inhabitants of these harsh lands knew how to handle weapons. In the Viking museum village of Avaldsnes, everyone can try their hand at ancient Norwegian "applied sports".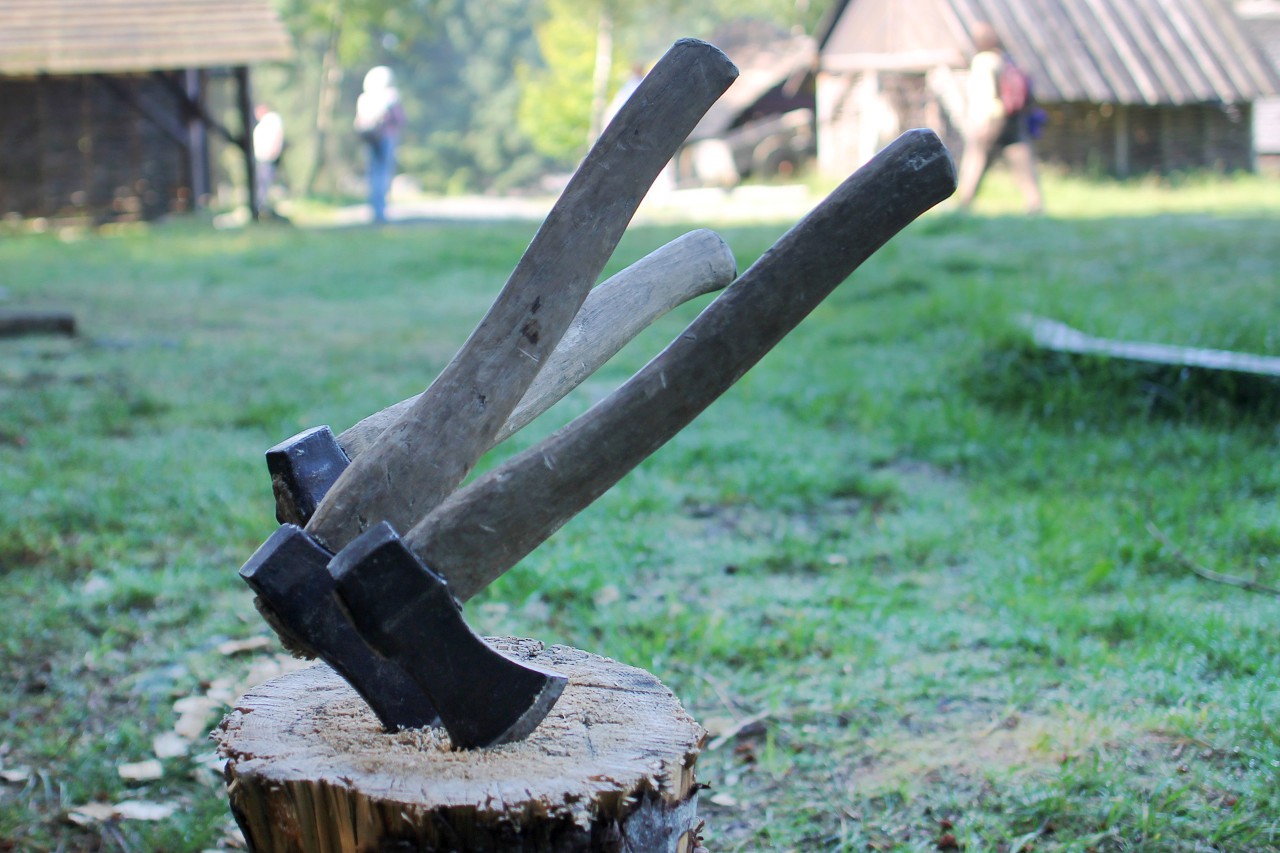 To begin with, we were offered to try our hand at throwing a battle axe at a target located about five meters away.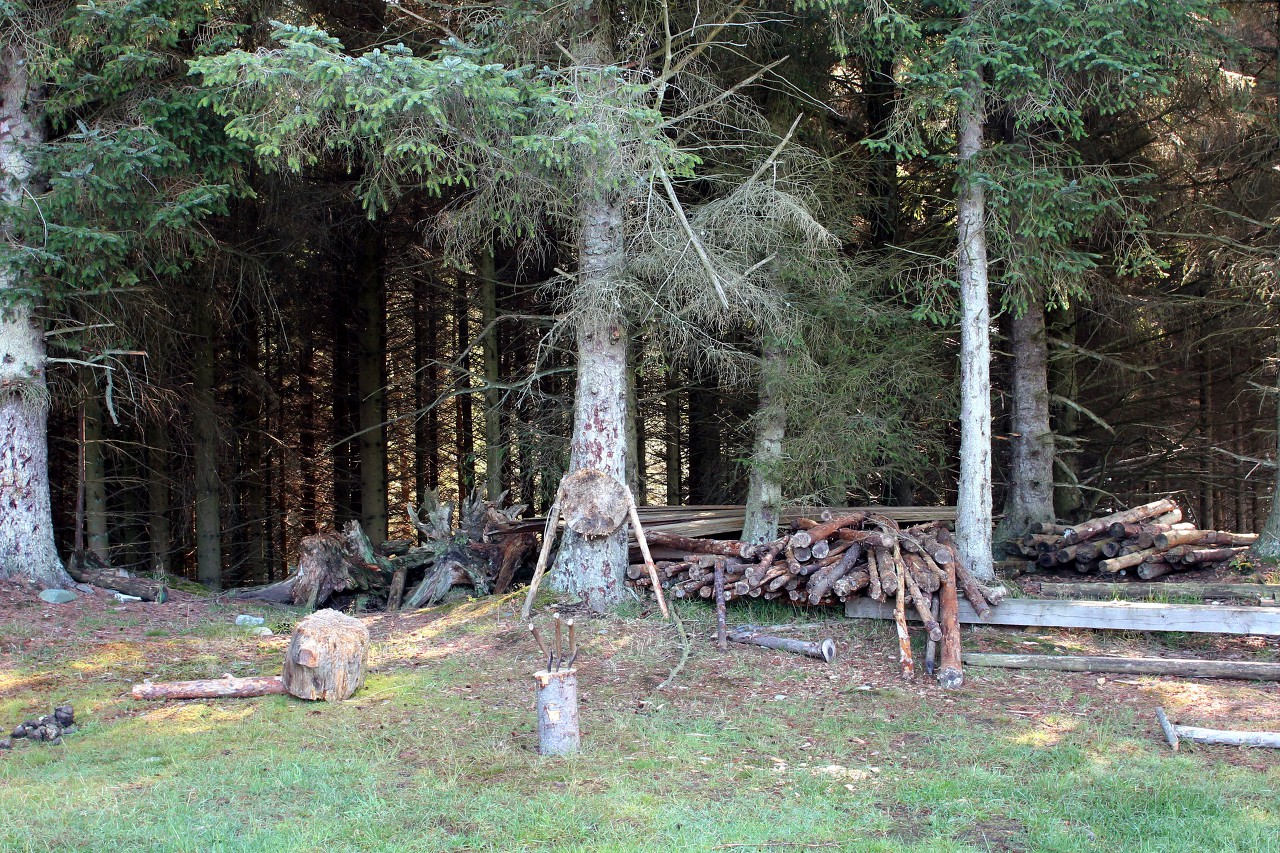 The first to demonstrate the skill of a "real Viking" was a museum employee.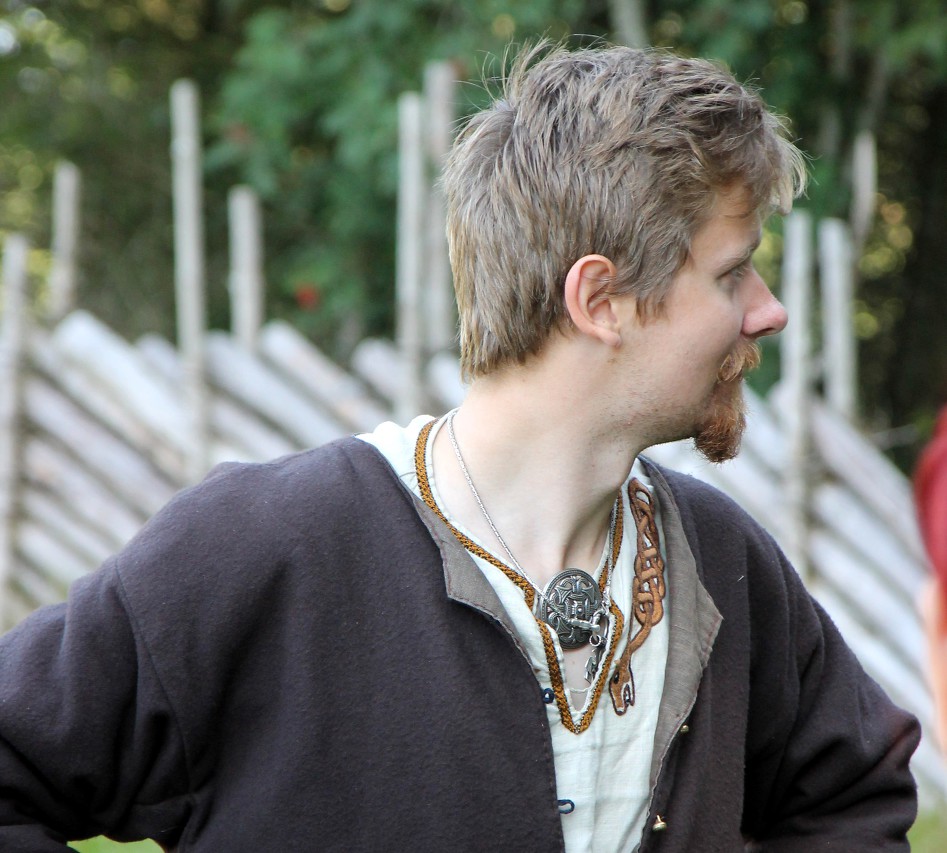 Then a short instruction is given on how to hold the axe, how to aim, and how to throw. For some reason, the female part of the group showed the greatest interest in this.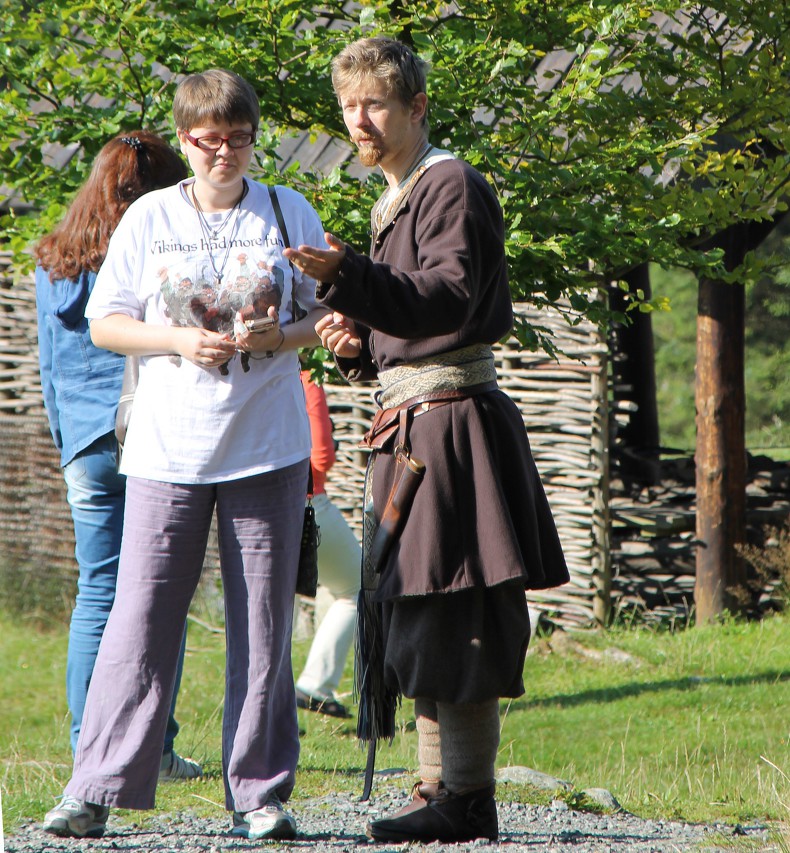 Of the three axes, one flew into the thicket of the forest, another fell next to a tree, but the third still hit the target. Not a bad result for a beginner!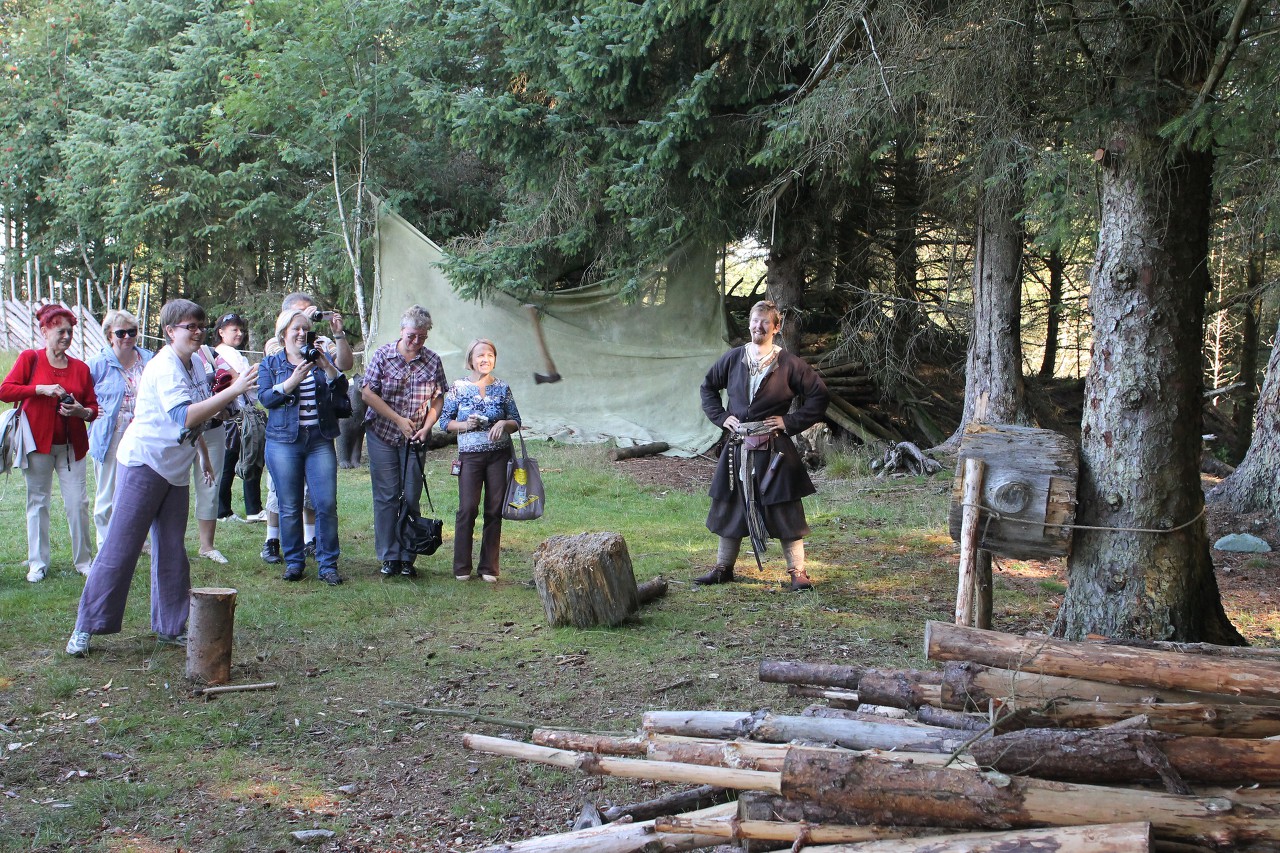 Then there was the javelin throw. Here, too, the first shots were made by women, but the men did not stay away.
Another attraction is to shoot a bear with a bow, but today we could only estimate the strength of a flying arrow by the many deep "wounds" on the body of a wooden sculpture. Judging by their number, the "bear" has a hard time. I wonder if this " bear "can withstand the full tourist season?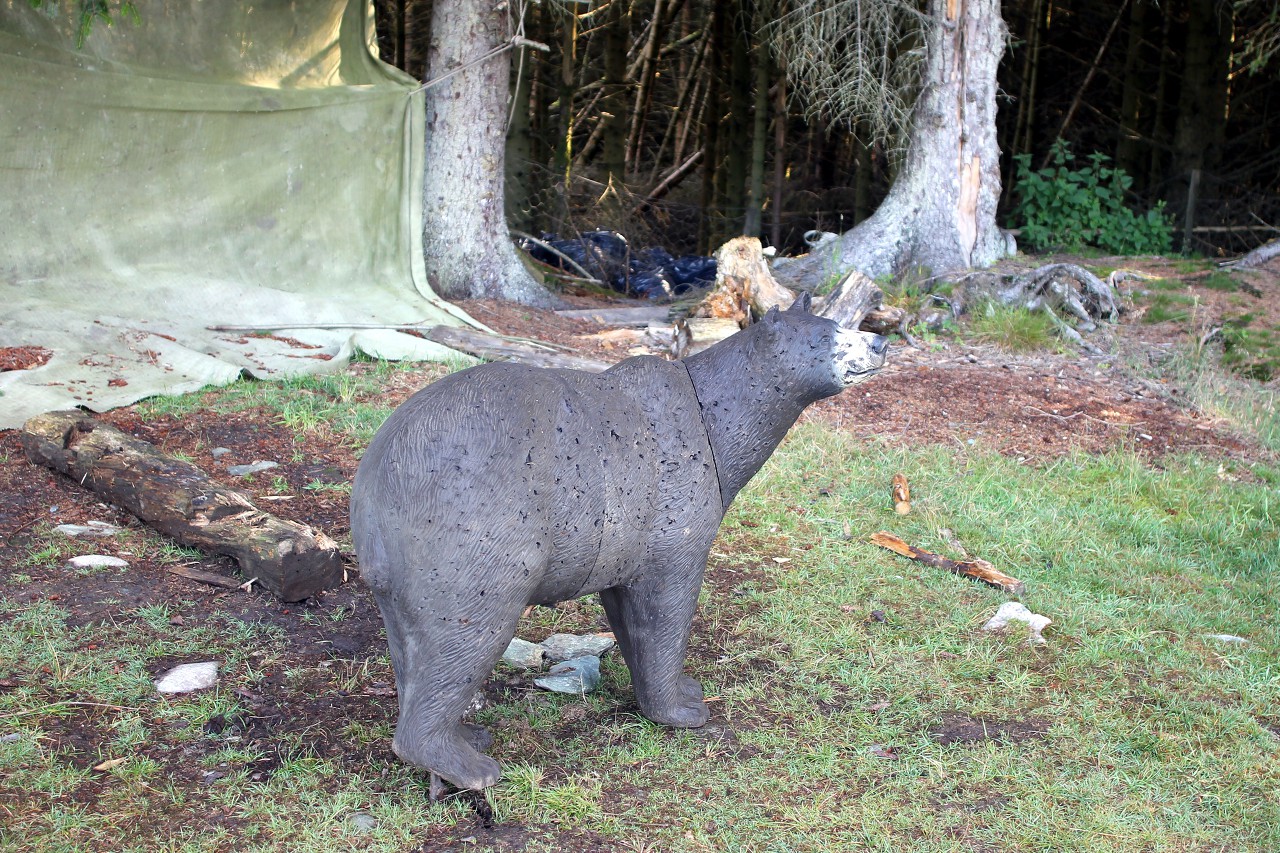 For safety reasons, a trap net is placed behind the bear, but there is a rule that when there are children in the village, archery is prohibited. Therefore, our tourists failed to show their accuracy.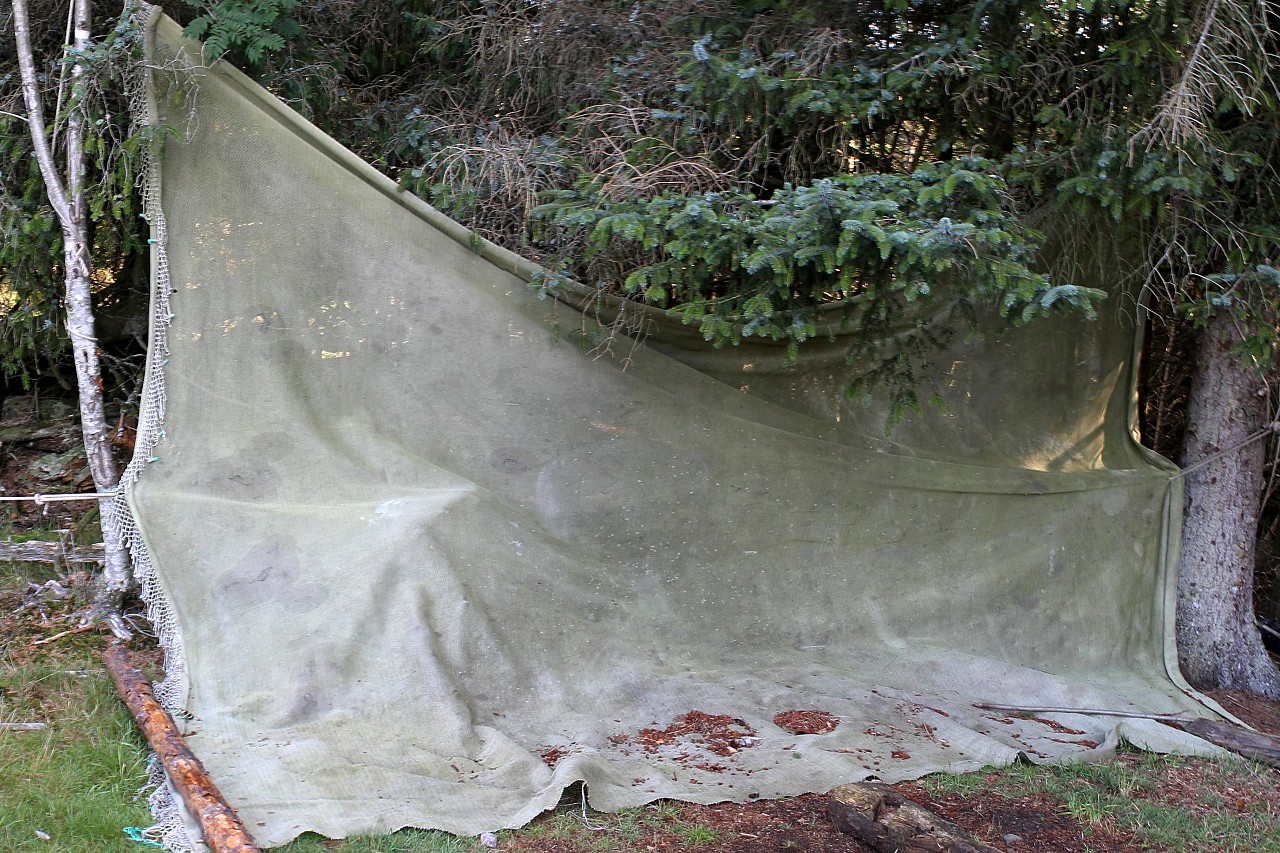 And, of course, there was an opportunity to take photos with the warlike attributes of the great robbers as much as possible and completely free of charge.