Torrevieja Maritime Museum
The exhibition is located in the Puerto Deportivo. There are three floating exhibits: the patrol boat Albatros III, the submarine Delfin and the sailboat Pascual Flores, as well as more than a dozen small vessels, various artillery, mine and torpedo weapons.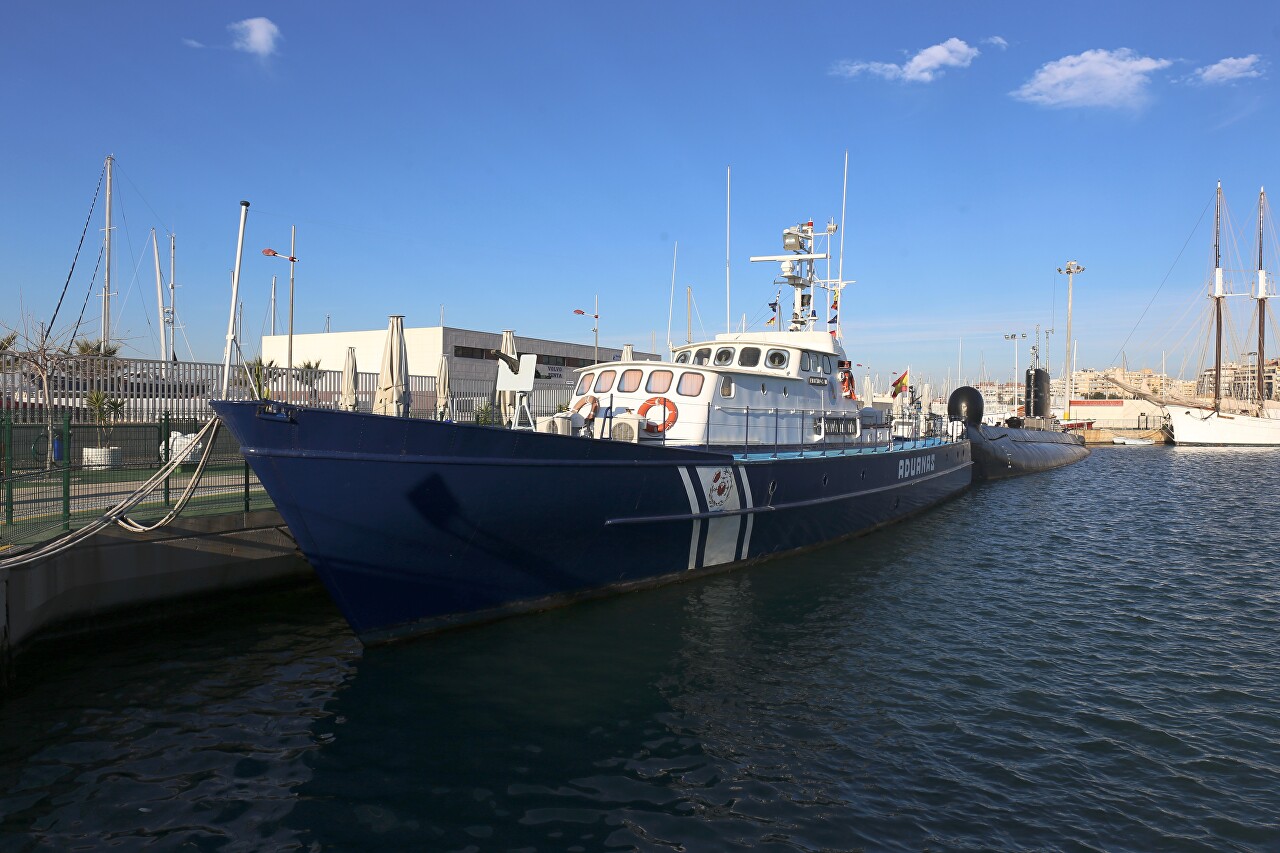 This section of the Sea and Salt Museum was created by a gift from the Ministry of defense to the city of Torrevieja of a decommissioned submarine, which became the first Museum warship in Spain. Public access to the submarine was opened on may 8, 2004, and later there were other exhibits. The Museum is open from 9 to 14 hours from Tuesday to Sunday, the ticket price is 2 euros.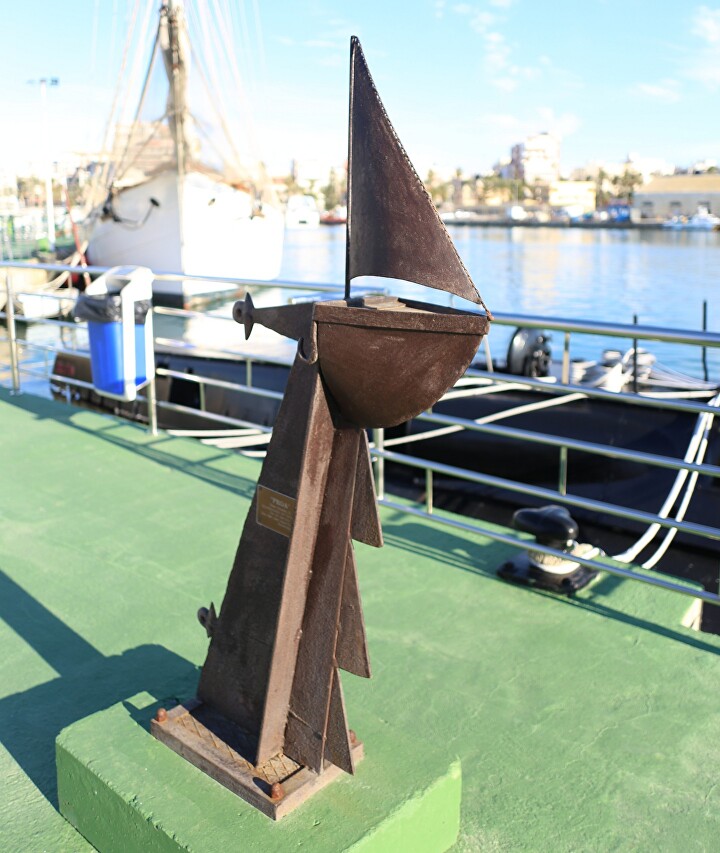 On the pier where Museum ships are moored, there is a collection of small vessels: a Fishing motor launch and a police boat, sports sailing yachts.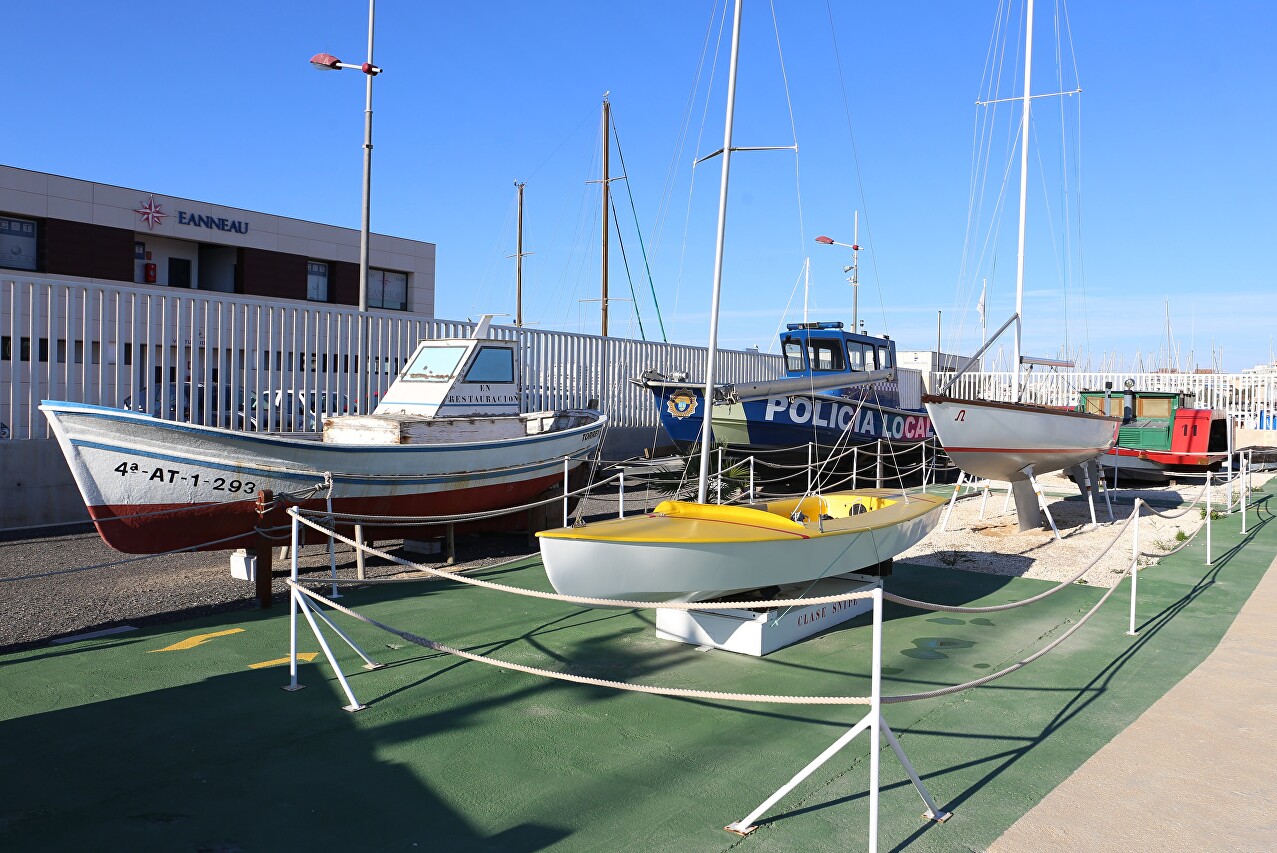 Unique steam river tug with two pairs of paddle wheels.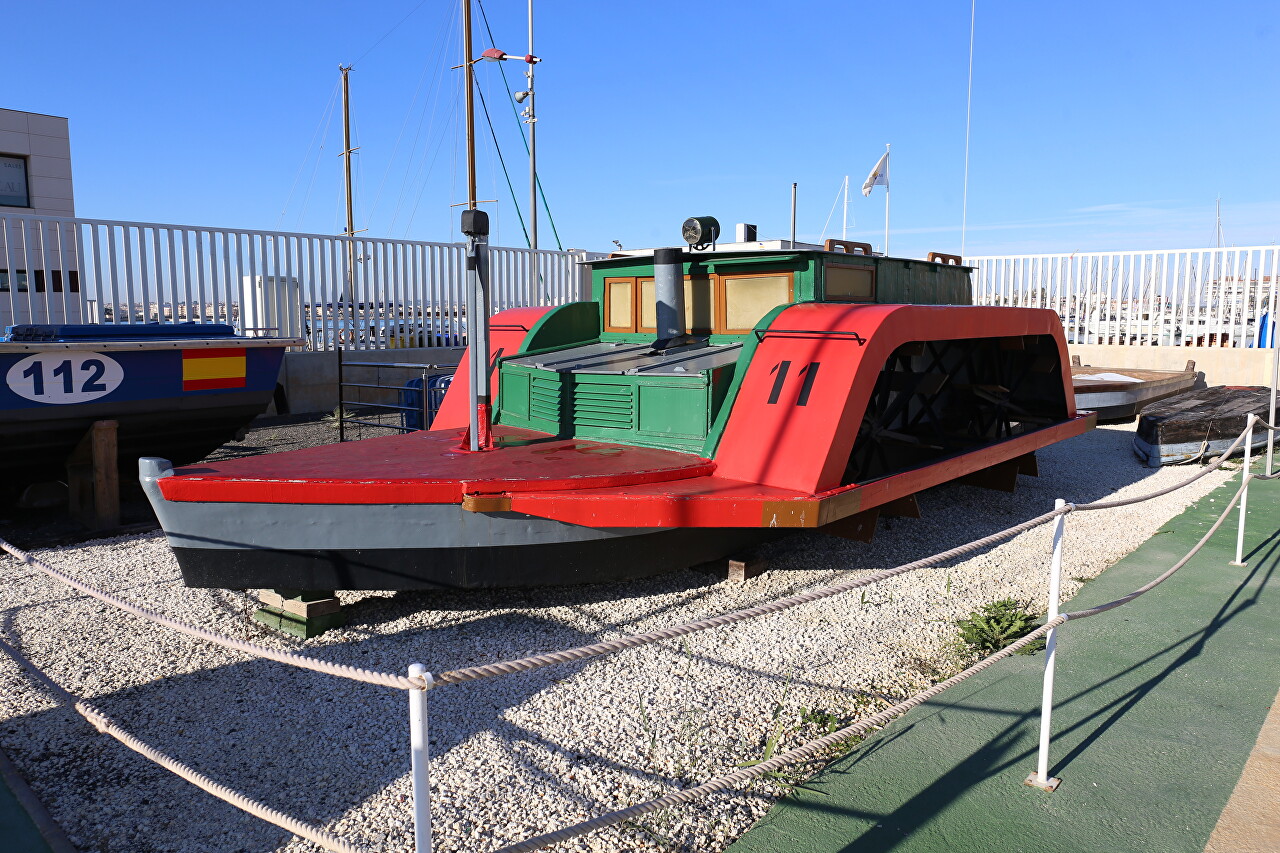 Due to the large width of the hull, the vessel has a very small draft, such vessels were used in salt mines in the Salada lagoon.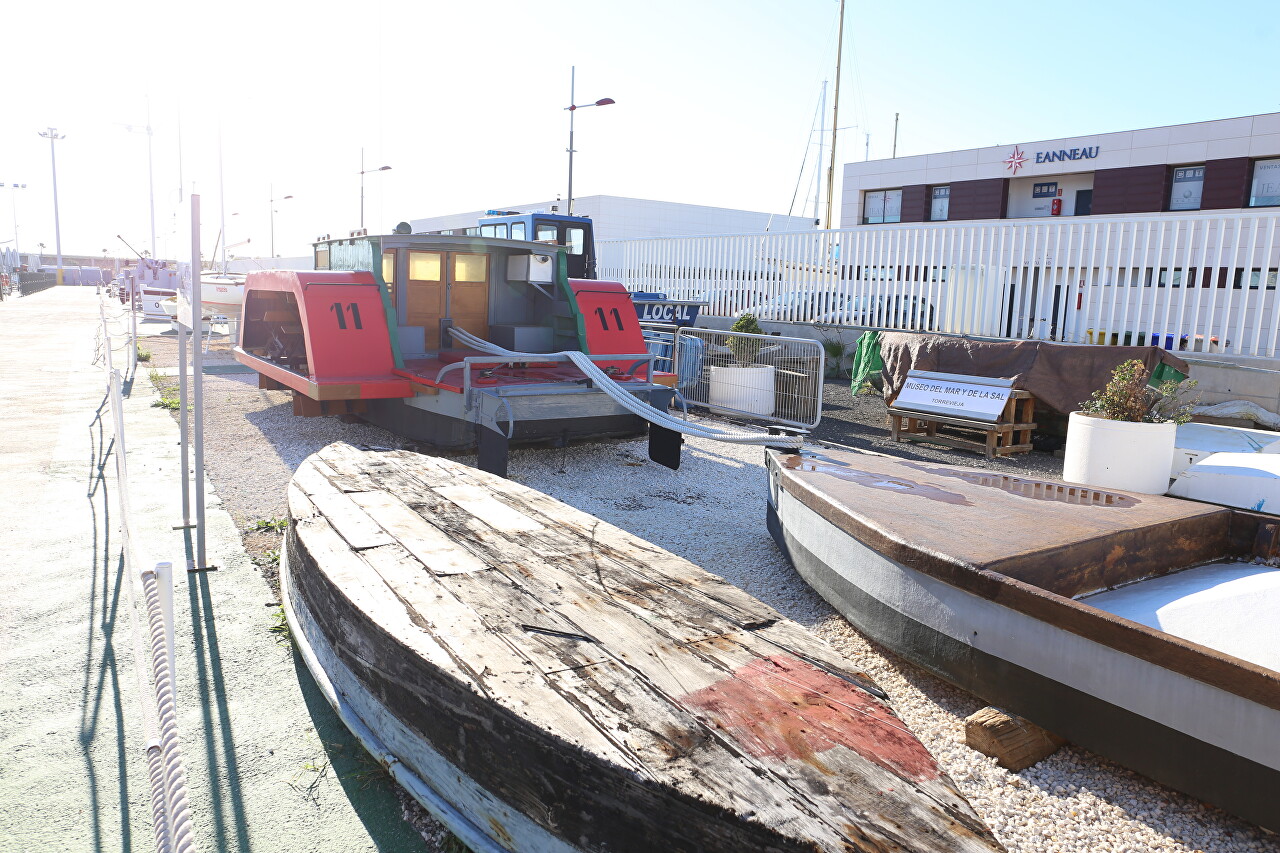 533 mm French-made torpedo of the 60s.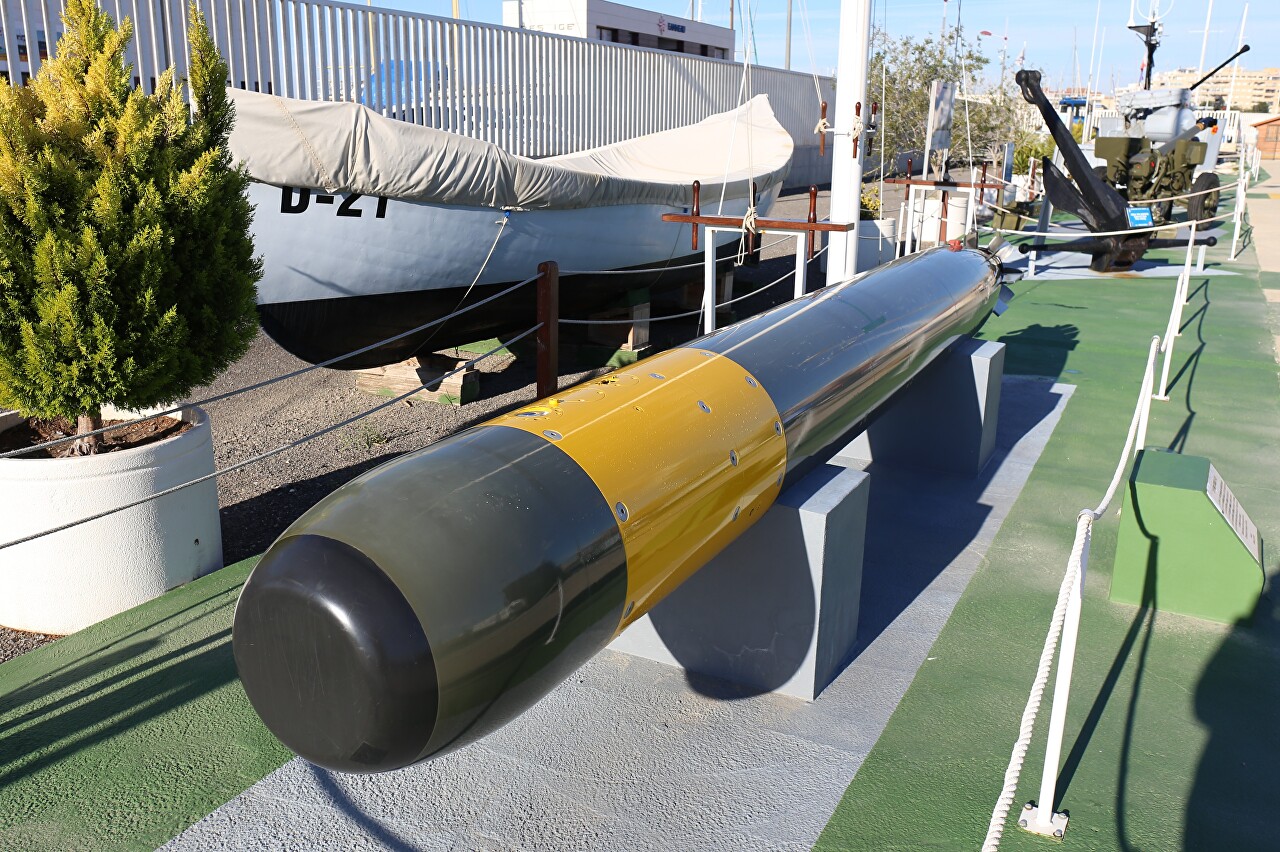 Such torpedoes were in service with Daphné-class submarines of the Spanish Navy.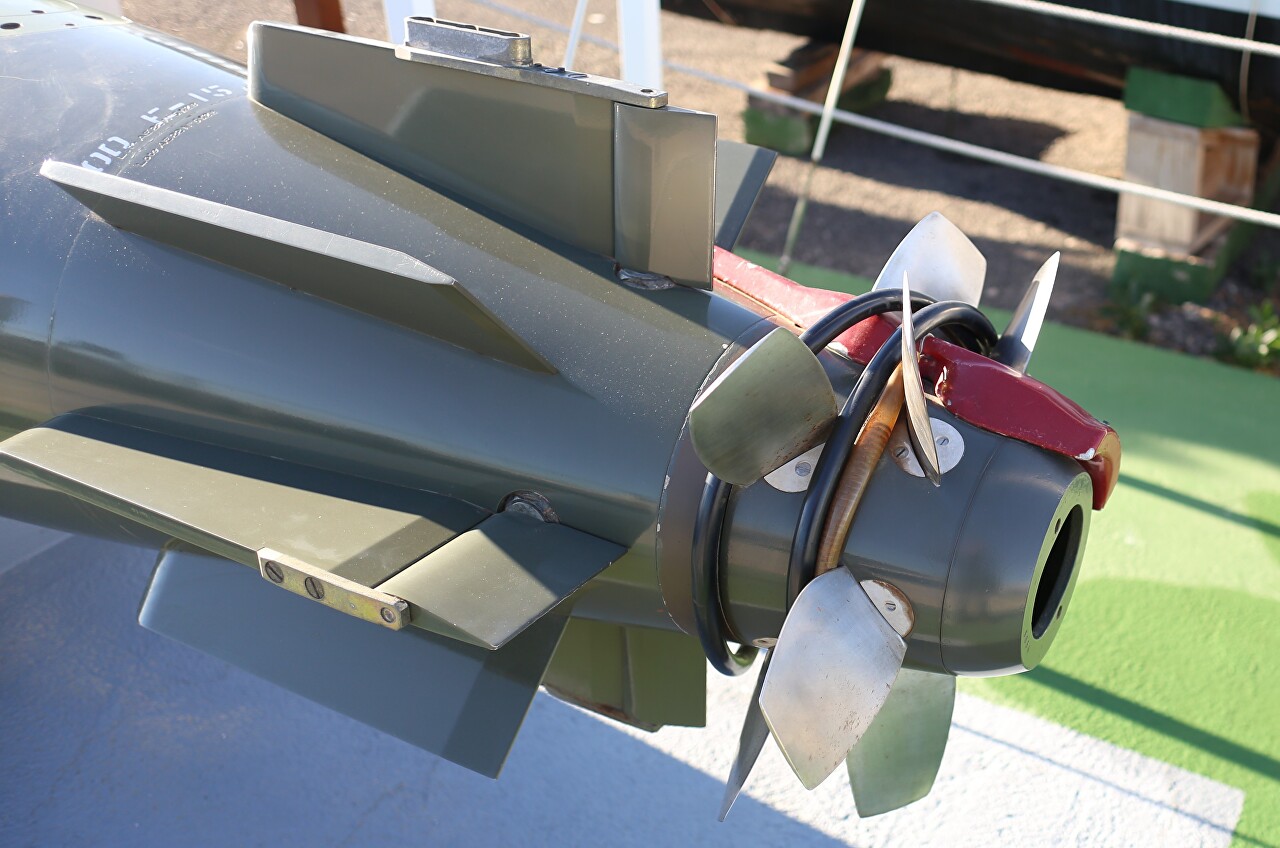 Depth charge on the bomb thrower.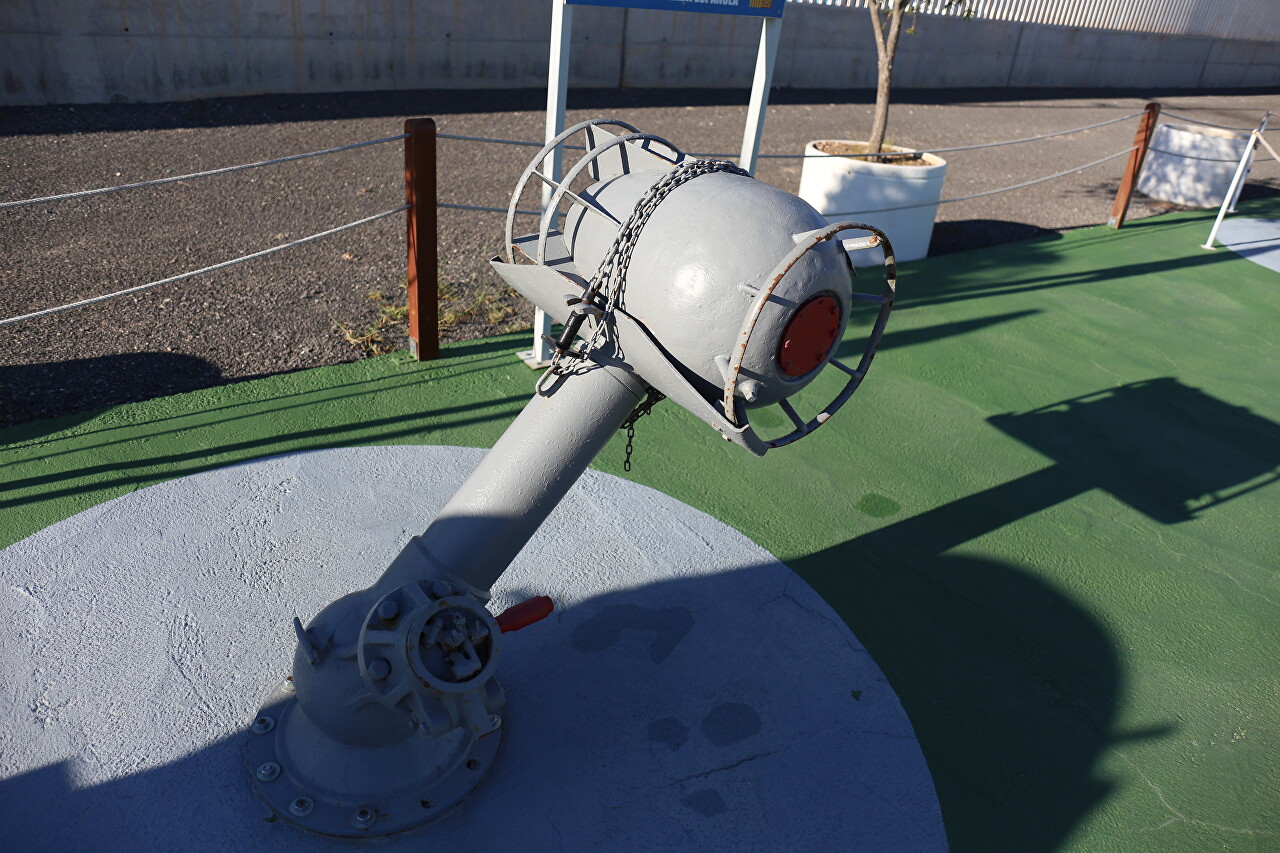 Contact mine.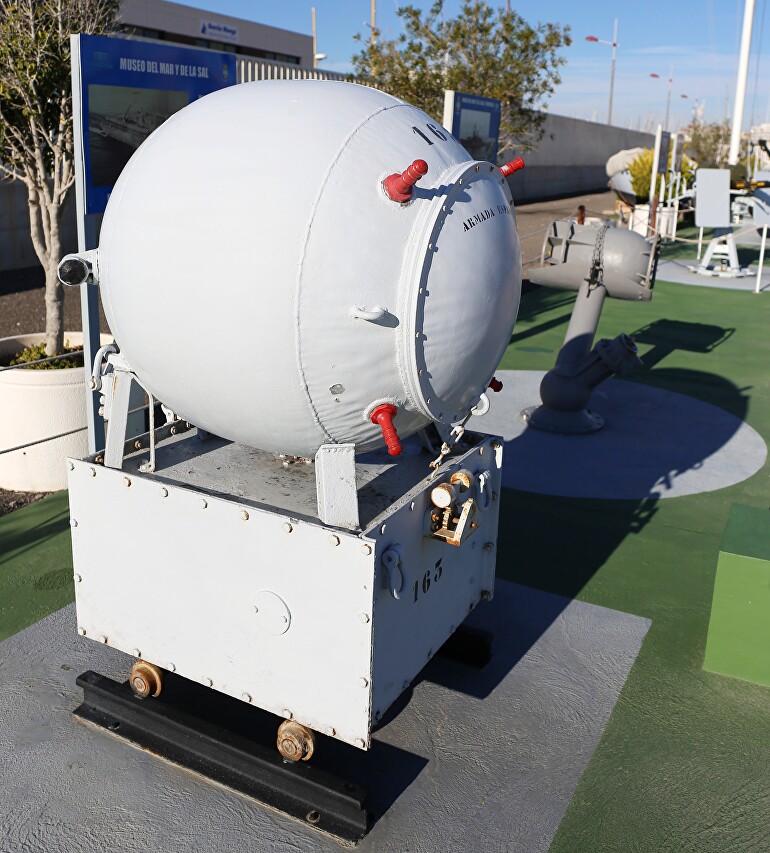 Unfortunately, I looked at the coastal exhibits almost on the run, since my time was very limited and I spent it on a detailed acquaintance with the Museum ships:
Albatros III Patrol Boat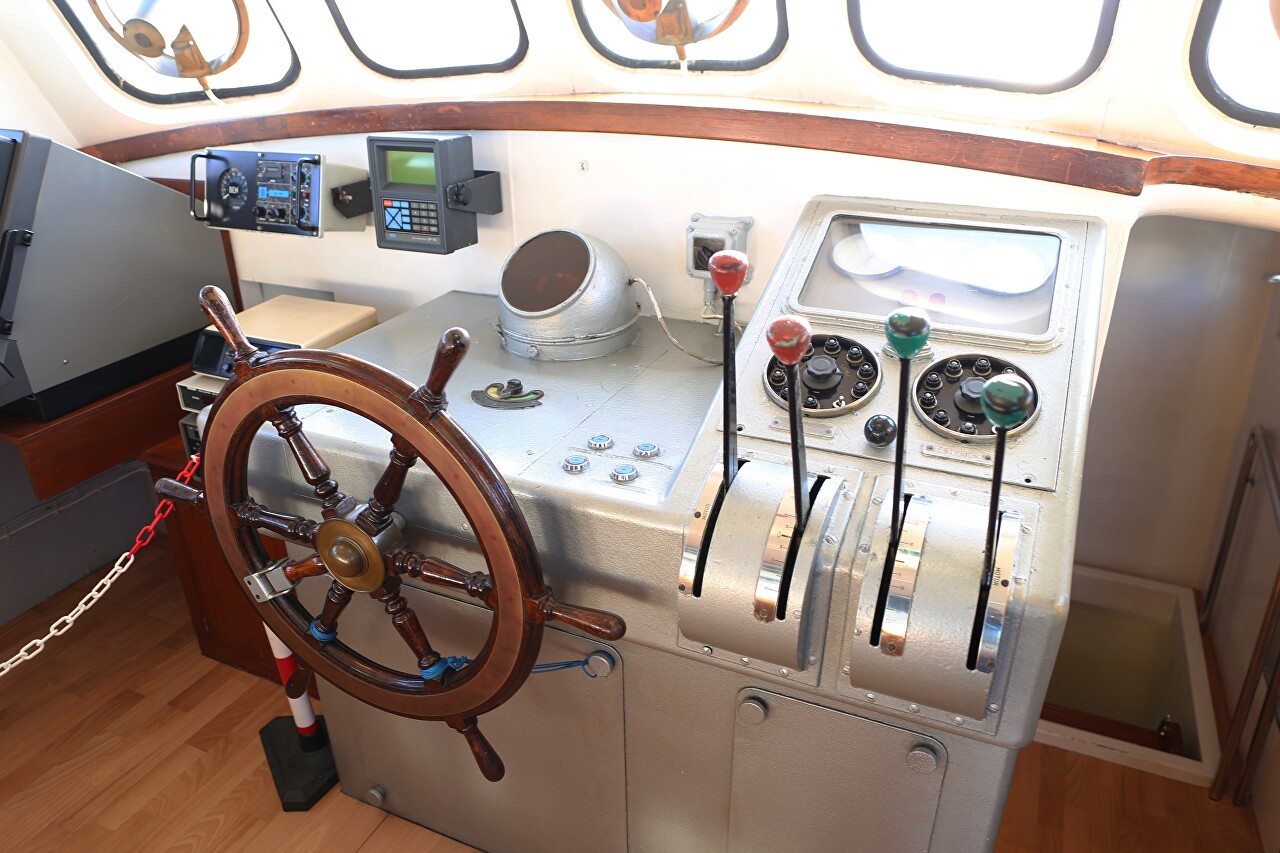 The Albatros III speedboat belonged to the Spanish customs control Service (Servicio de Vigilancia Aduanera). In 2006, the ship, which served for 33 years, was transferred to the Museum of the Sea and Salt read more

S-61 Delfín Submarine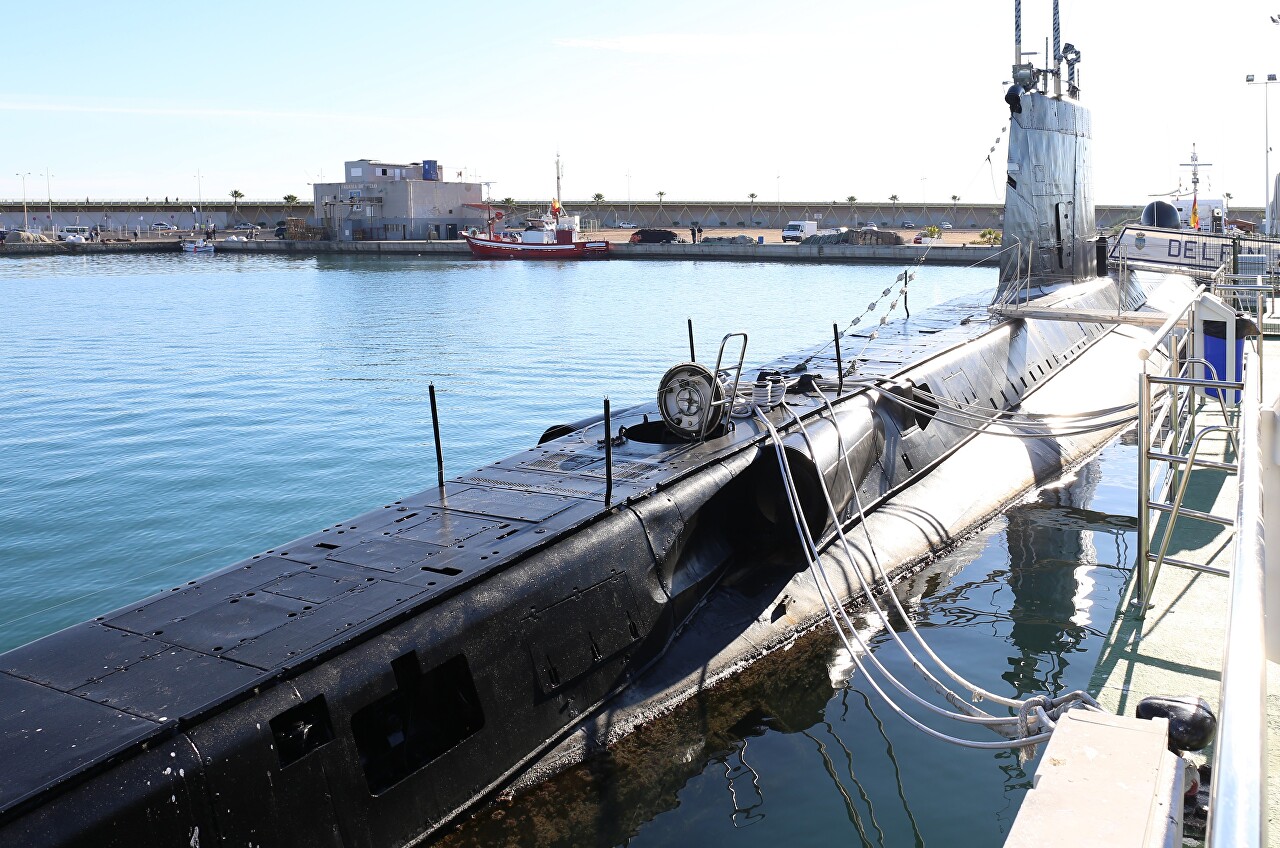 The submarine belongs to the Daphné class (French. "Wolf berry"), which were built in France from 1958 to 1970, both for their own fleet, and for sale read more

Pascual Flores Schooner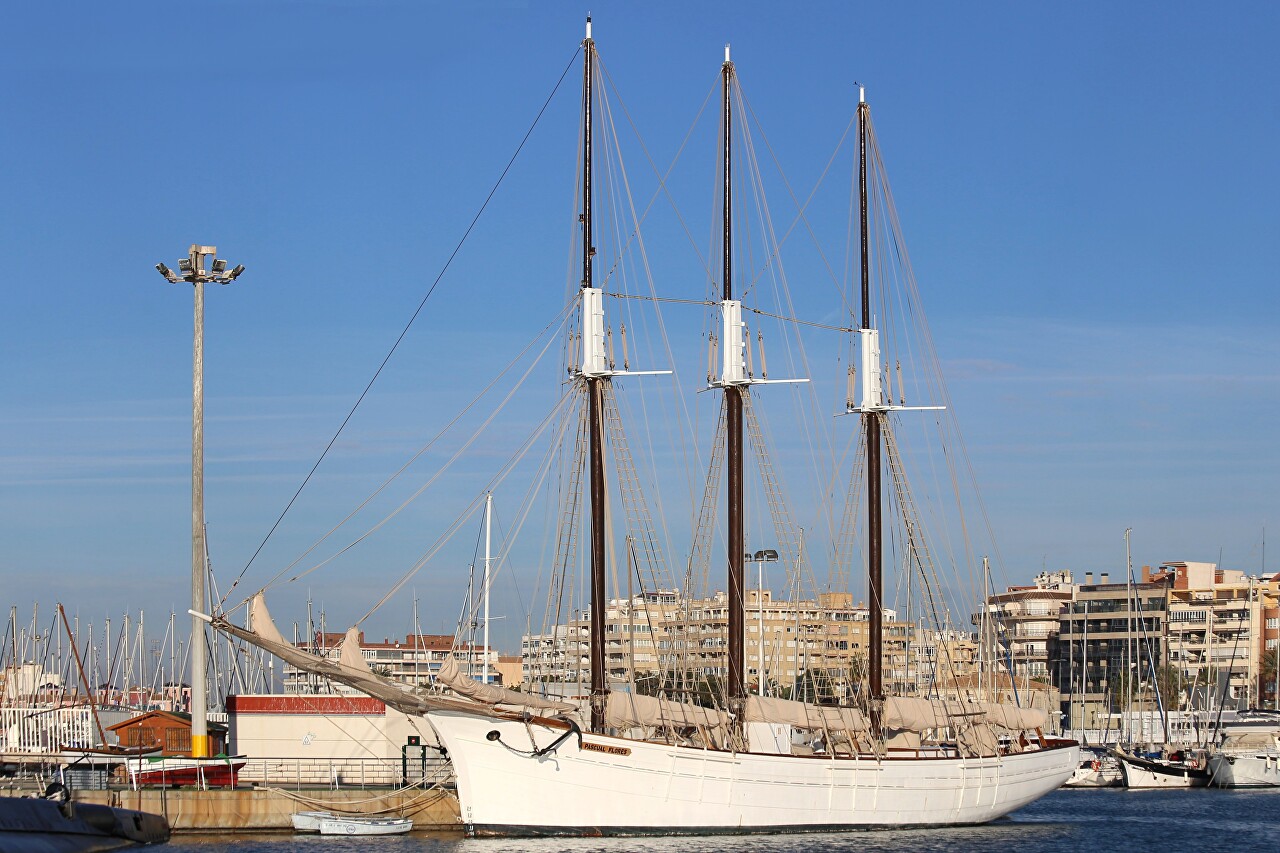 Ships of this type were a workhorse not only off the coast of Spain, some of them crossed the Atlantic and worked in Cuba read more

Bofors L/70 and Oerlicon 2SS Guns, Obús 105/26 Howitzer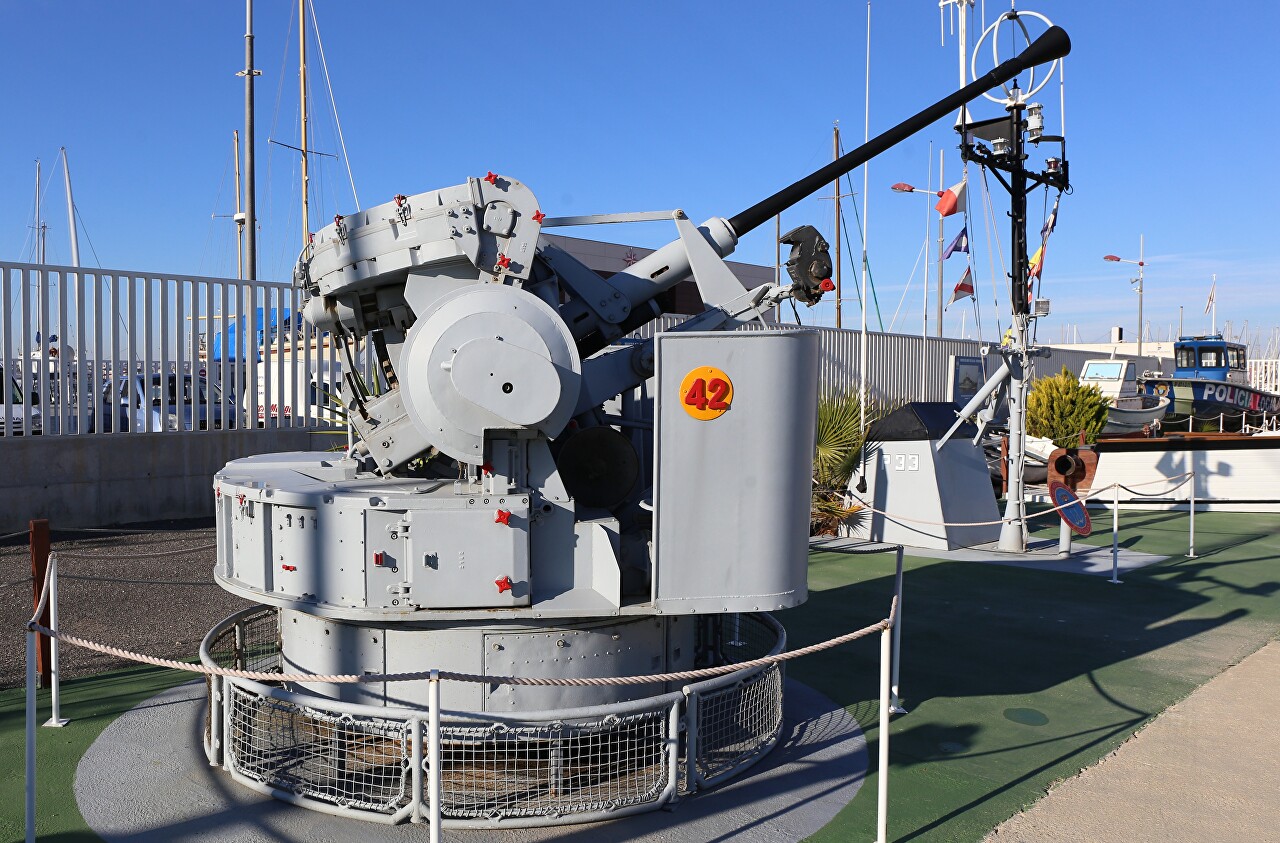 In the coastal exhibition of the Maritime Museum of Torrevieja, some examples of naval and land artillery are presented read more