Pascual Flores Schooner, Torrevieja
Pascual Flores is a replica of a typical commercial sailboat that was mass-built in the shipyards of Torrevieja in the early twentieth century. These ships were named Pailebote - a type of schooner that has three masts of the same height, equipped with the same sailing armament of the Bermuda type.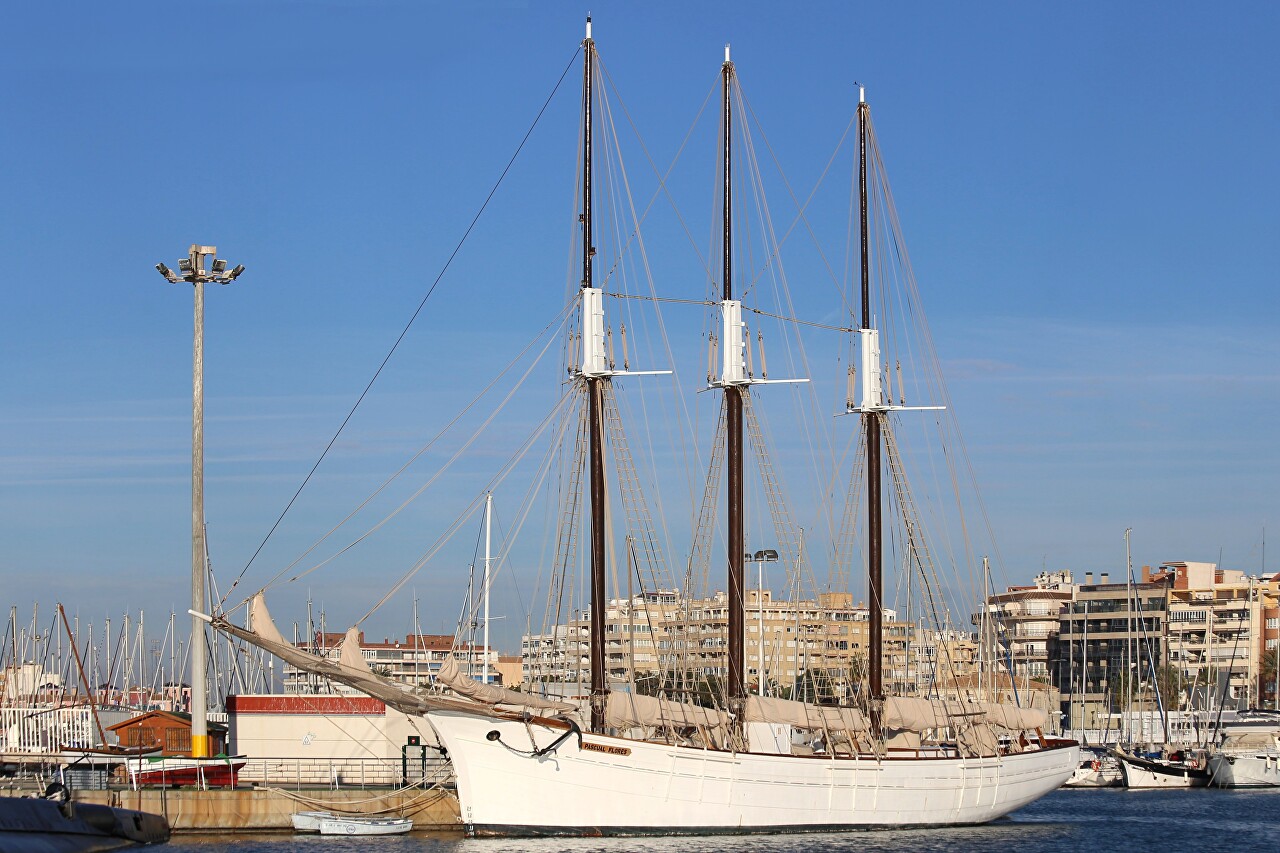 Ships of this type were a workhorse not only off the coast of Spain, some of them crossed the Atlantic and worked in Cuba. The popularity of pilebots is evidenced by the fact that in the twenties only 64 such ships were assigned to the port of Torrevieja with a population of 6000 inhabitants.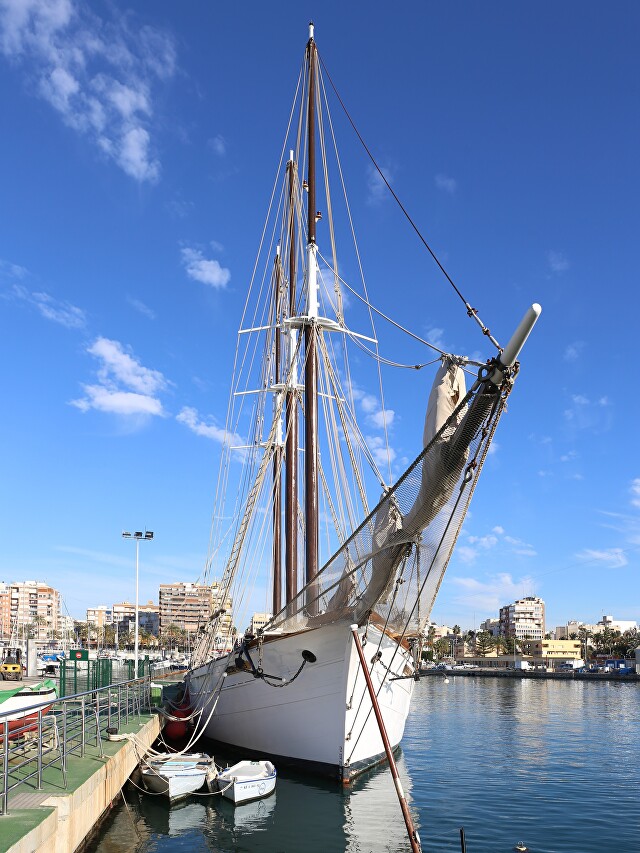 Pascual Flores was built for the exhibition of historical ships at Expo 92 in Seville and is a replica of the schooner Santa Elualia, owned by the Maritime Museum of Barcelona. The city Council of Torrevieja bought the ship in 1999 for 180,000 euros as an exhibit for the Maritime Museum. However, on this the enthusiasm of the authorities dried up, and the sailboat quietly rotted at the pier for ten years.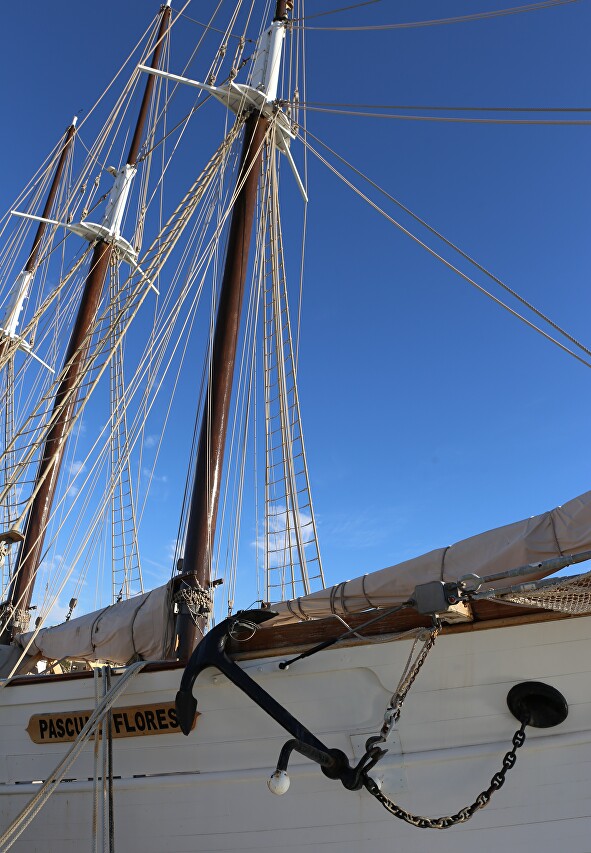 In 2009, the government of the Valencia Communidad allocated 4 million euros to repair the ship, planning to open it to tourists. Since then, things have not progressed much - although the schooner was repaired and looks like new, but the Supervisory authorities have not issued a permit for its commercial operation, and in June 2017, the press broke out a scandal that such repairs could be made for half the money spent.