Bofors L/70 and Oerlicon 2SS Guns, Obús 105/26 Howitzer, Torrevieja
In the coastal exhibition of the Maritime Museum of Torrevieja, some examples of naval and land artillery are presented.
The naval 40mm anti-aircraft machine gun of the Swedish company Bofors, model L/70, is presented. This rapid-fire gun was developed in 1948, but is still used in both the sea and land forces of many countries.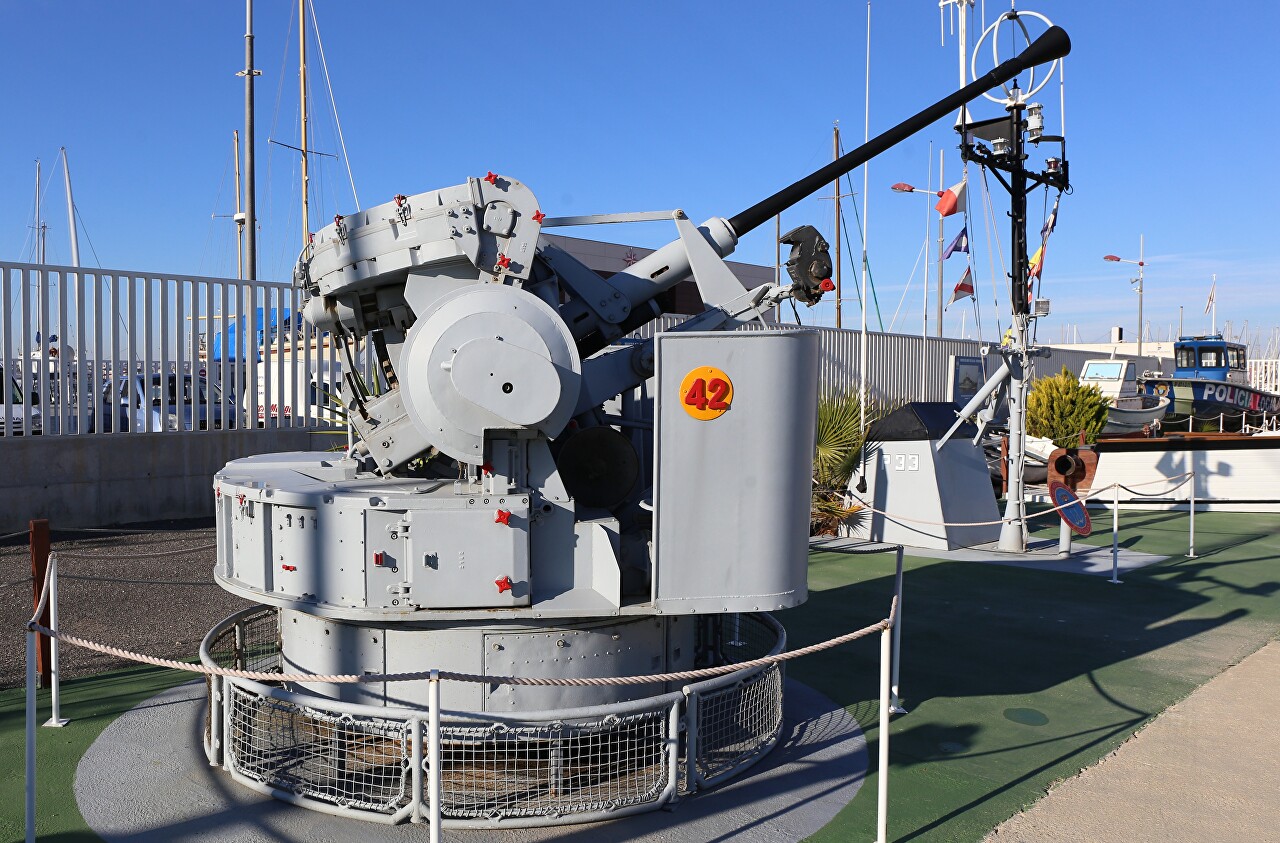 Due to the high initial speed of 1150 m/s and the weight of the projectile of almost a kilogram, the Bofors L/70 guns have a good accuracy of fire and have an effective range of 3000 meters to hit air targets. The maximum range of the projectile is 12500 meters, which is a completely unique result for small-caliber artillery. Rate of fire 240 rounds per minute, barrel life 4000 rounds.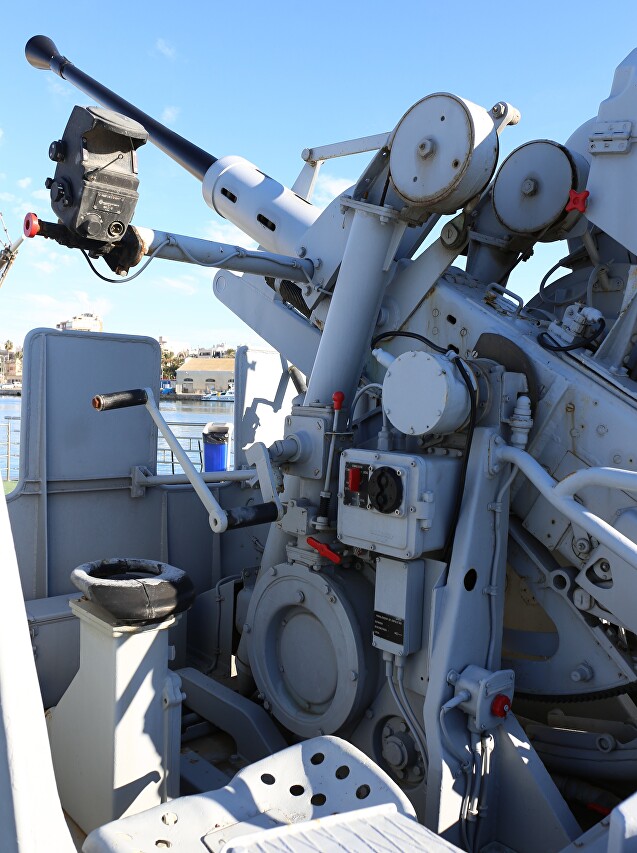 The 20mm automatic gun was developed during world war I in Germany, but under the Treaty of Versailles, the patent for it went to the Swiss company SEMAG, and after its bankruptcy, the technology was bought by the company Oerlikon in the eponymous suburb of Zurich.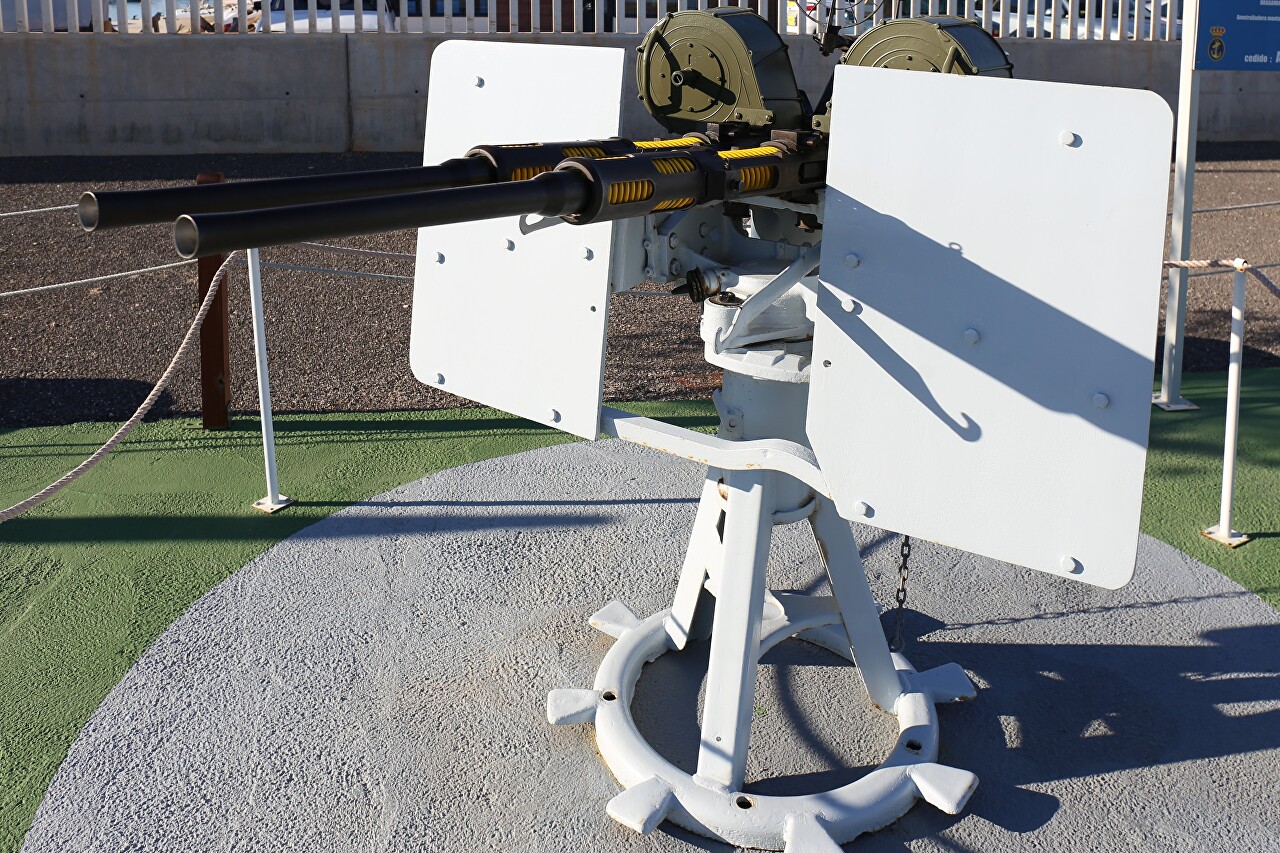 Oerlikon's was also produced under license in the United States and great Britain and was widely used in world war II by all participants in combat operations.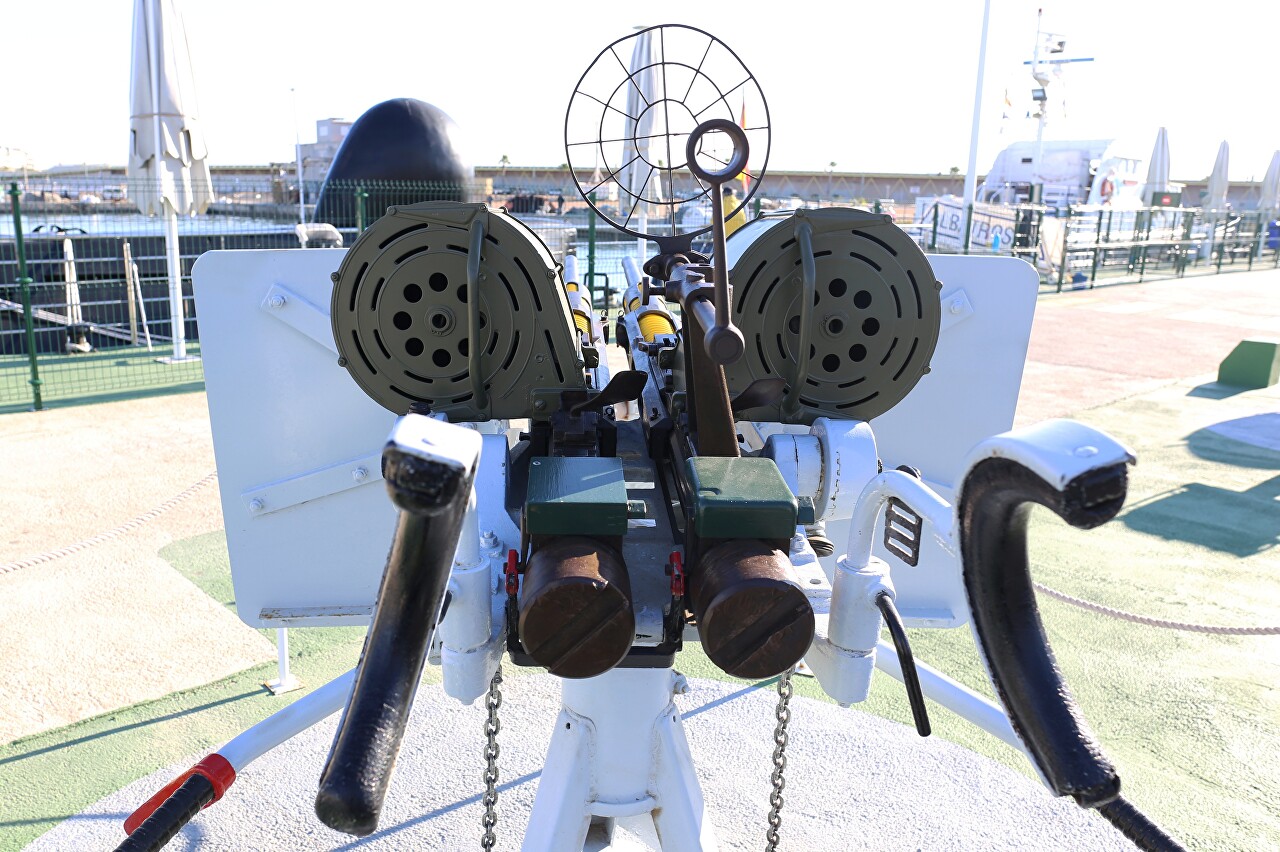 The Museum presents a two-barrel 2SS gun mount of the 1945 release, which has a rate of fire of 650 rounds per minute. Such systems are still in service, in particular on US Coast guard ships.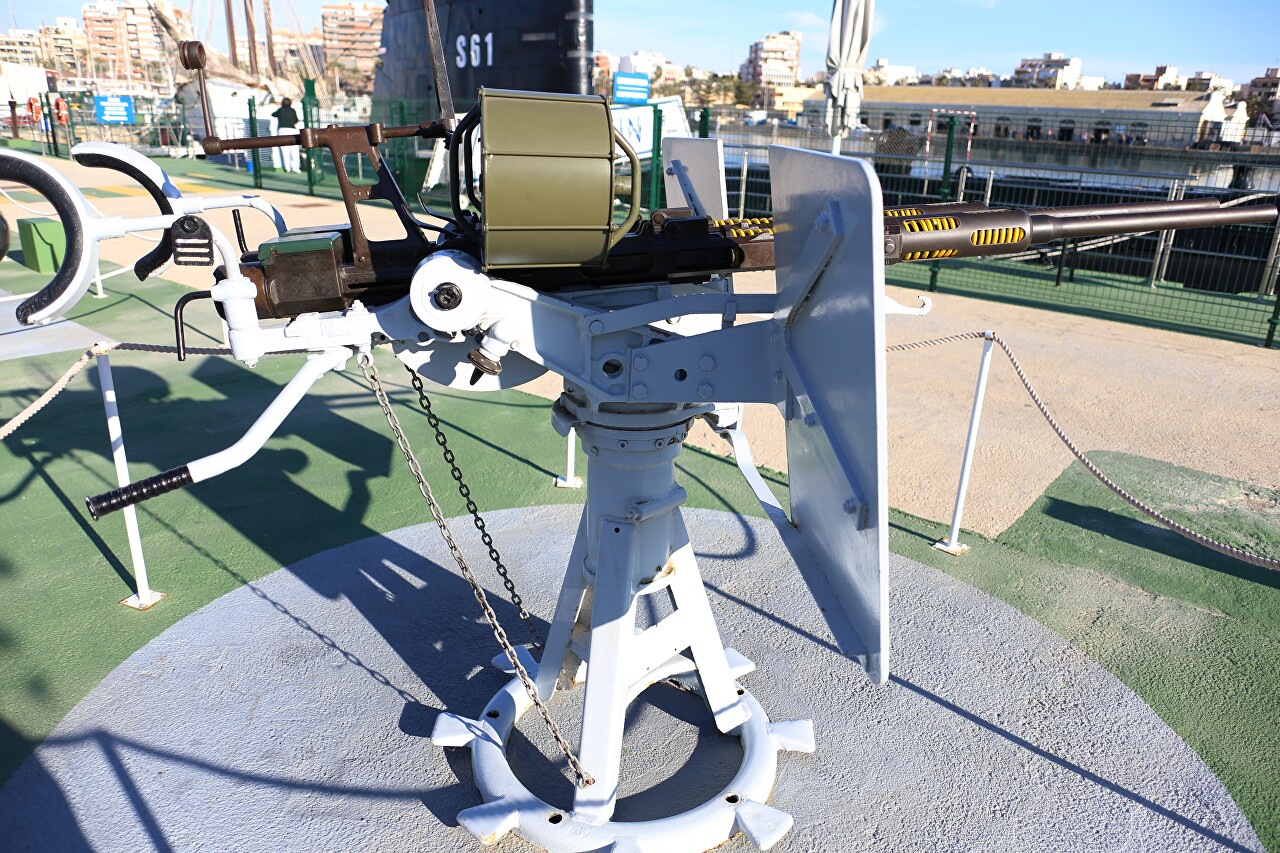 Obús 105/26 howitzer of the 1950 model of the Spanish Reinosa company. On the shield of the gun is the emblem of the armored group GACA XII, which participated in the fighting in the Spanish Sahara in 1974-1975.