Helsinki West Ferry Terminal
Our long journey through Scandinavia ends, we go to the St.Peter Line terminal, where we are waiting for the old familiar Princess Mary ferry.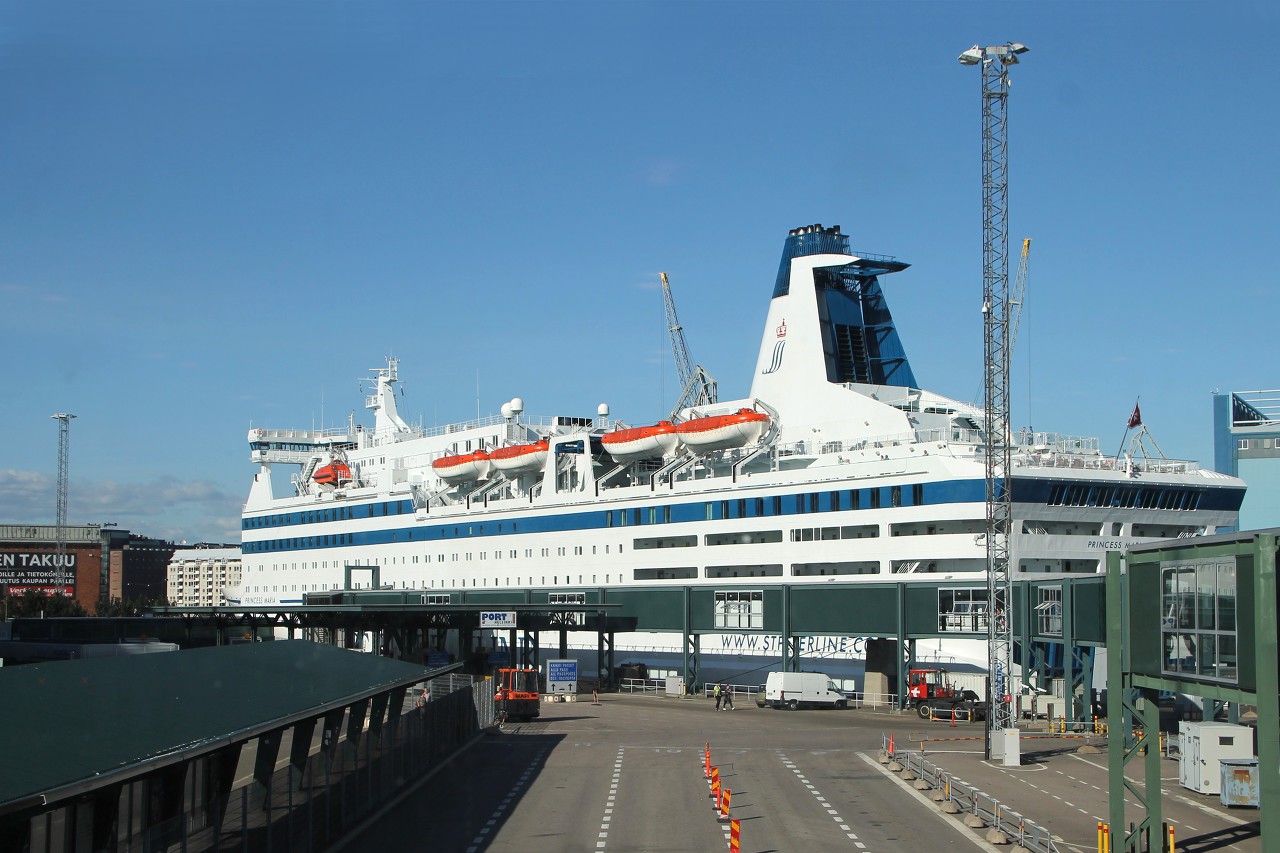 There is about an hour left before departure, there is a queue at passport control, but the Finnish border guards work quickly, and in 10 minutes I get on board.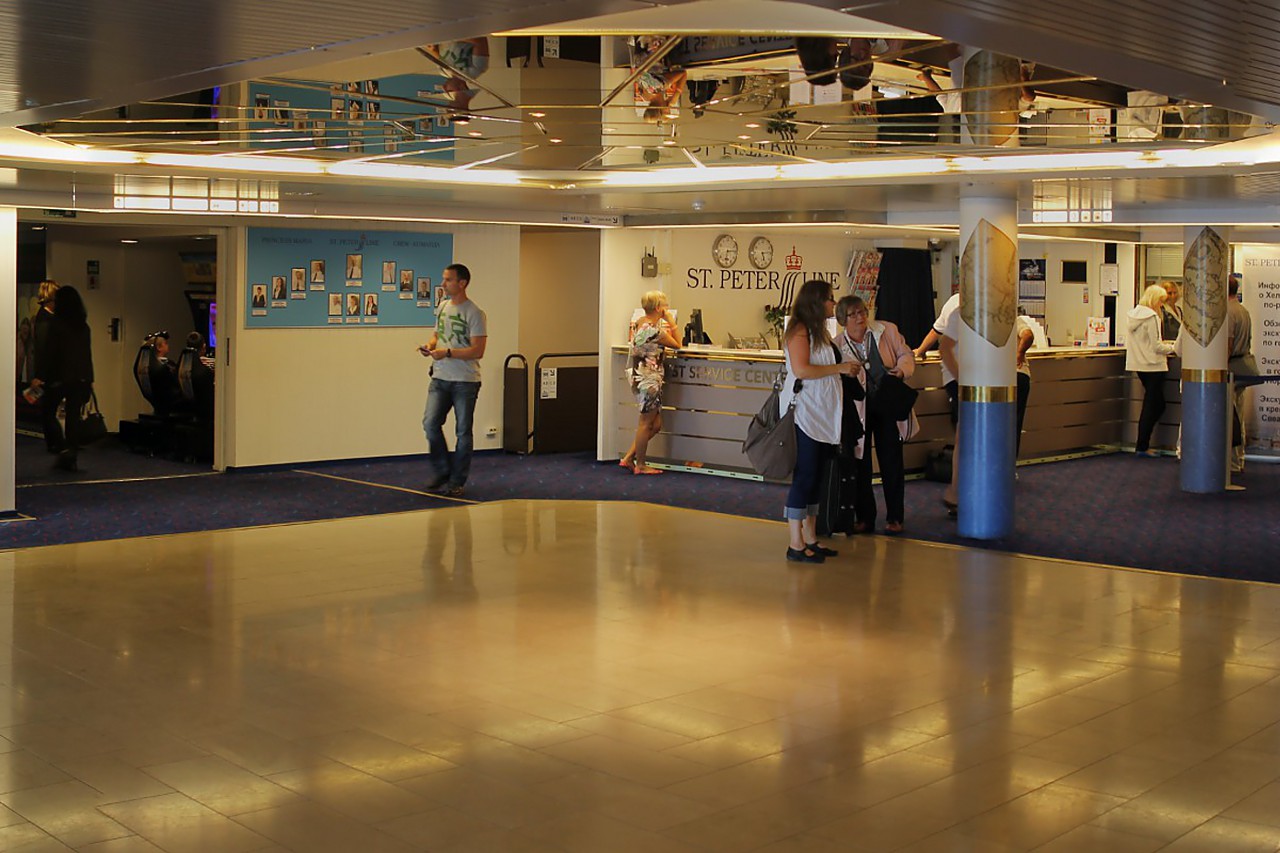 And then immediately to the upper deck.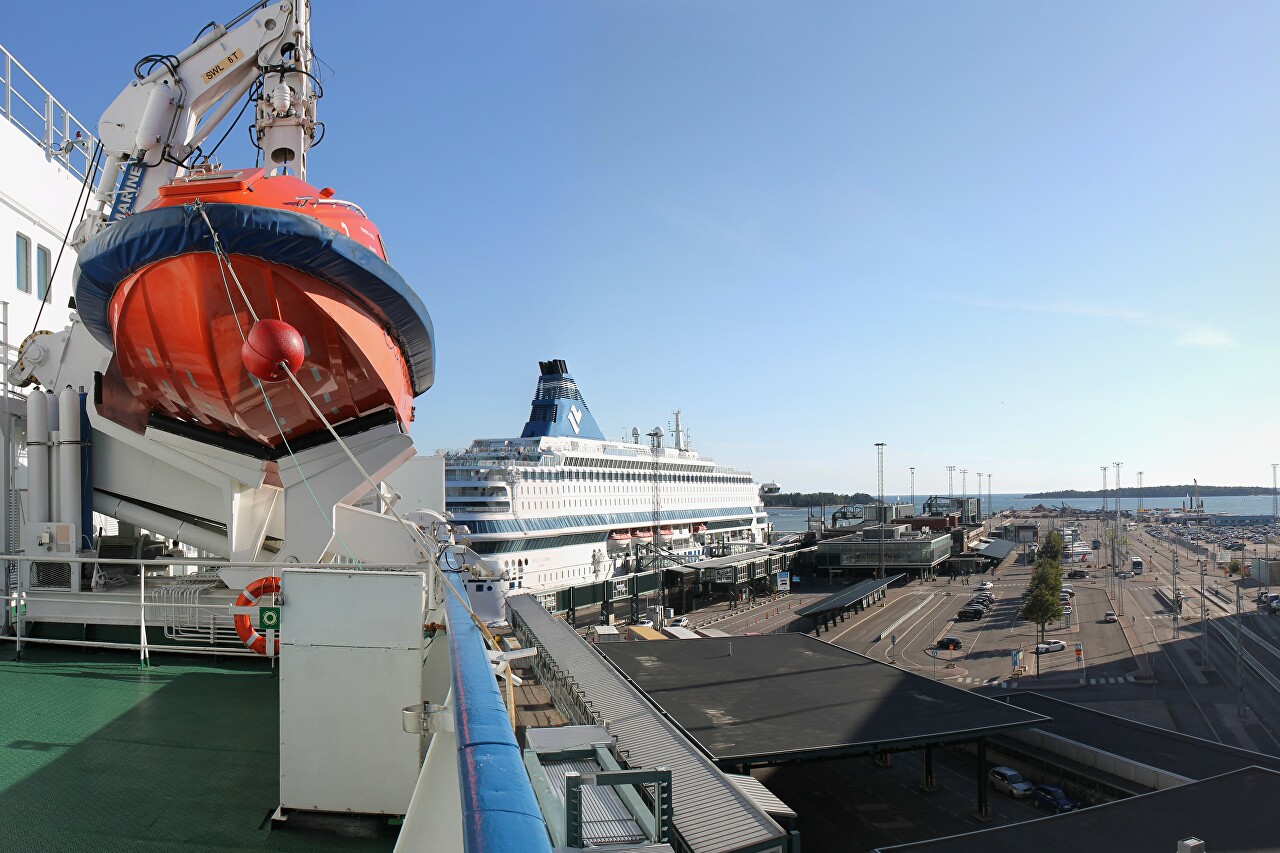 The Helsinki Western ferry terminal (Länsiterminaali) is located in the Jätkäsaari district. It was once a group of Islands Jätkäsaari, Hietasaari and Saukko, separated from each other and the mainland by narrow straits. In the 60s of the last century the straits were filled in and the Helsinki container terminal grew up on the territory reclaimed from the sea.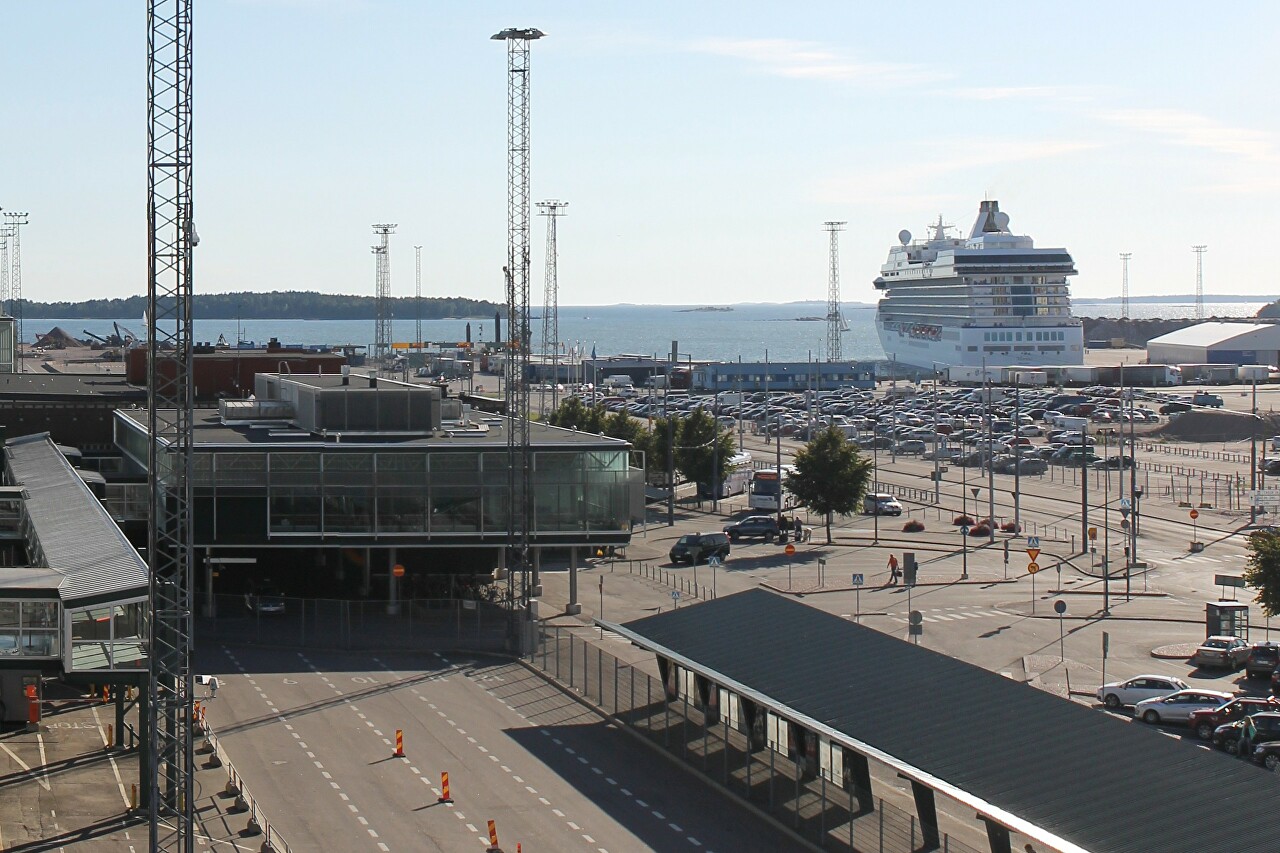 Over time, the amount of traffic has increased many times and in 2009, a new container port was built in Vuosaari, and ferries began mooring at the piers of the Western port.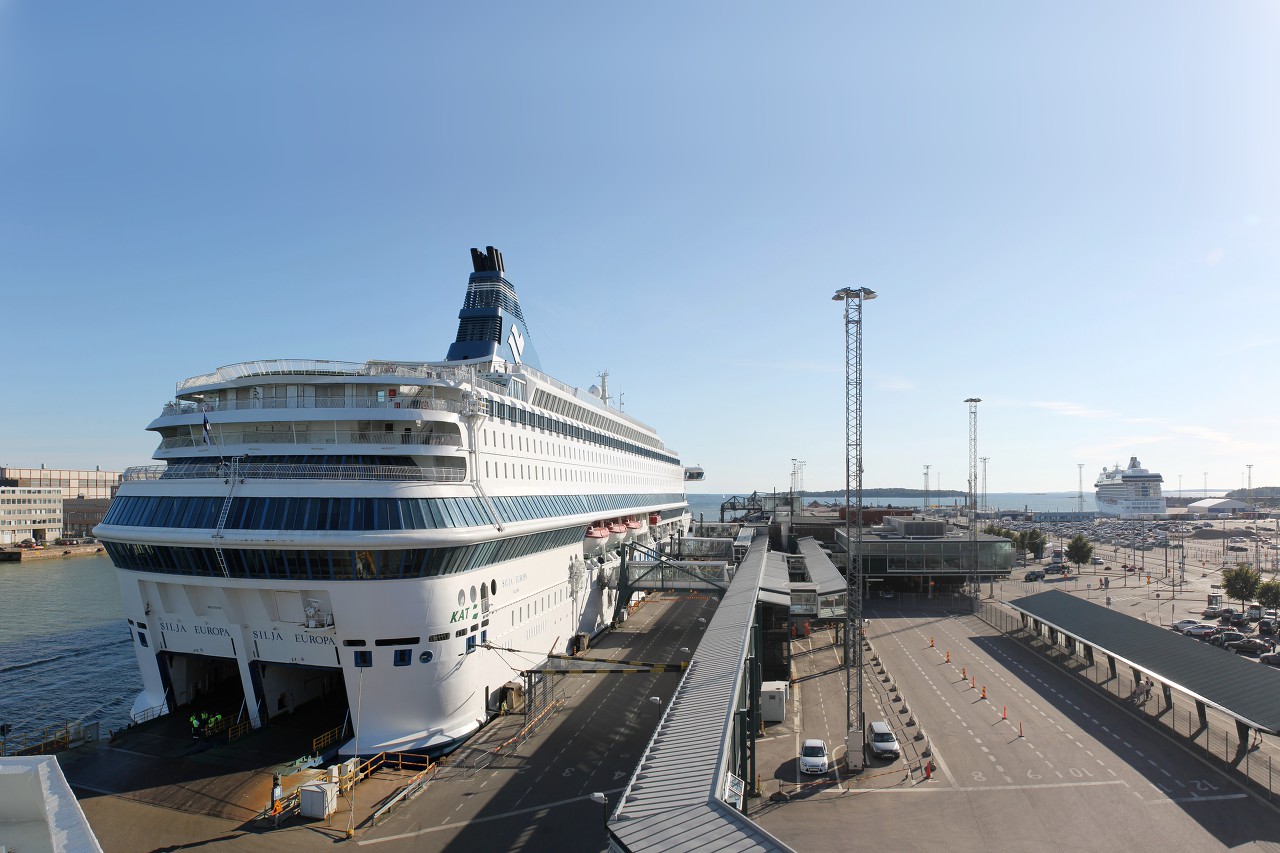 Residential and office buildings have grown on the site of former container sites.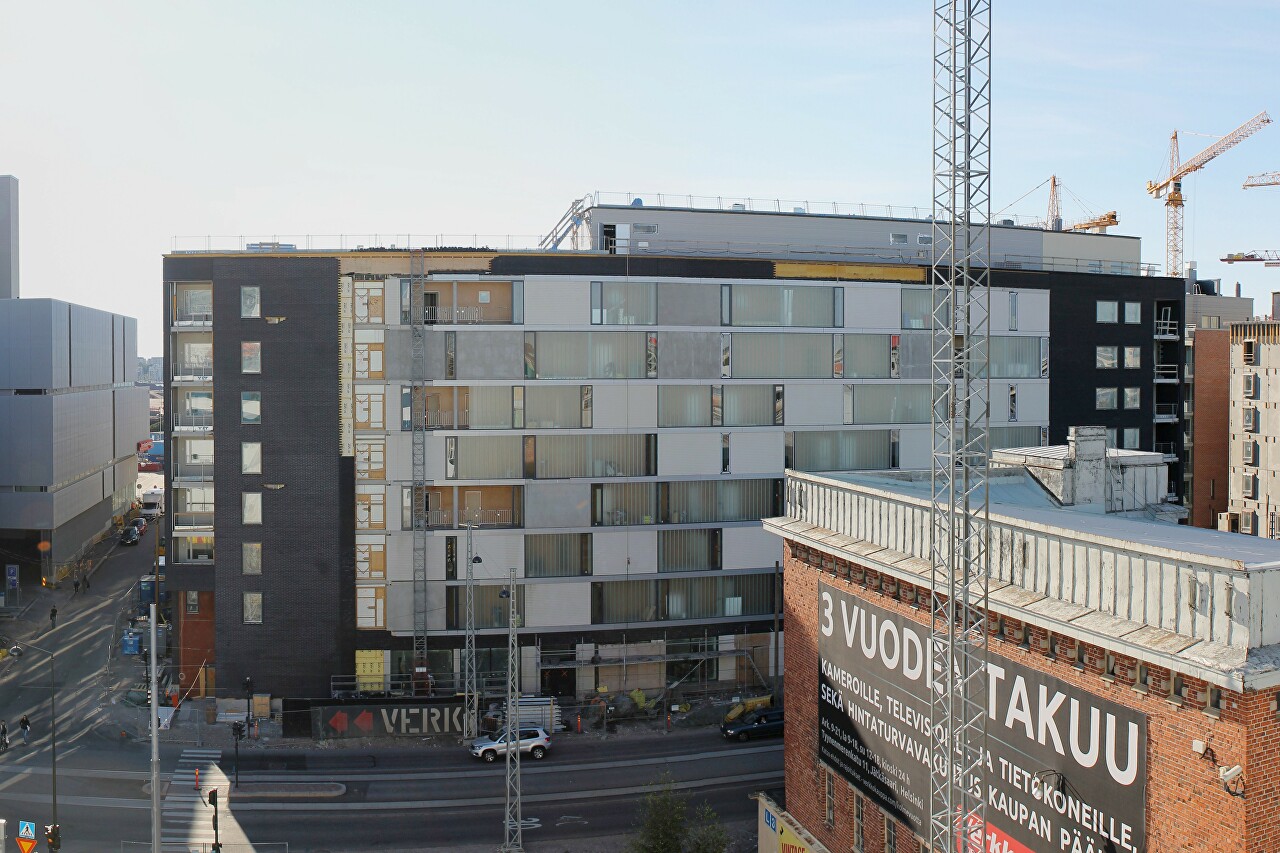 If you have time before the departure of the ferry and have money left , you can visit the Verkkokauppa hypermarket, which specializes in selling electronics, household appliances, sports equipment and toys. On the roof there is an observation deck and a Playground where a real MiG-21 fighter is installed.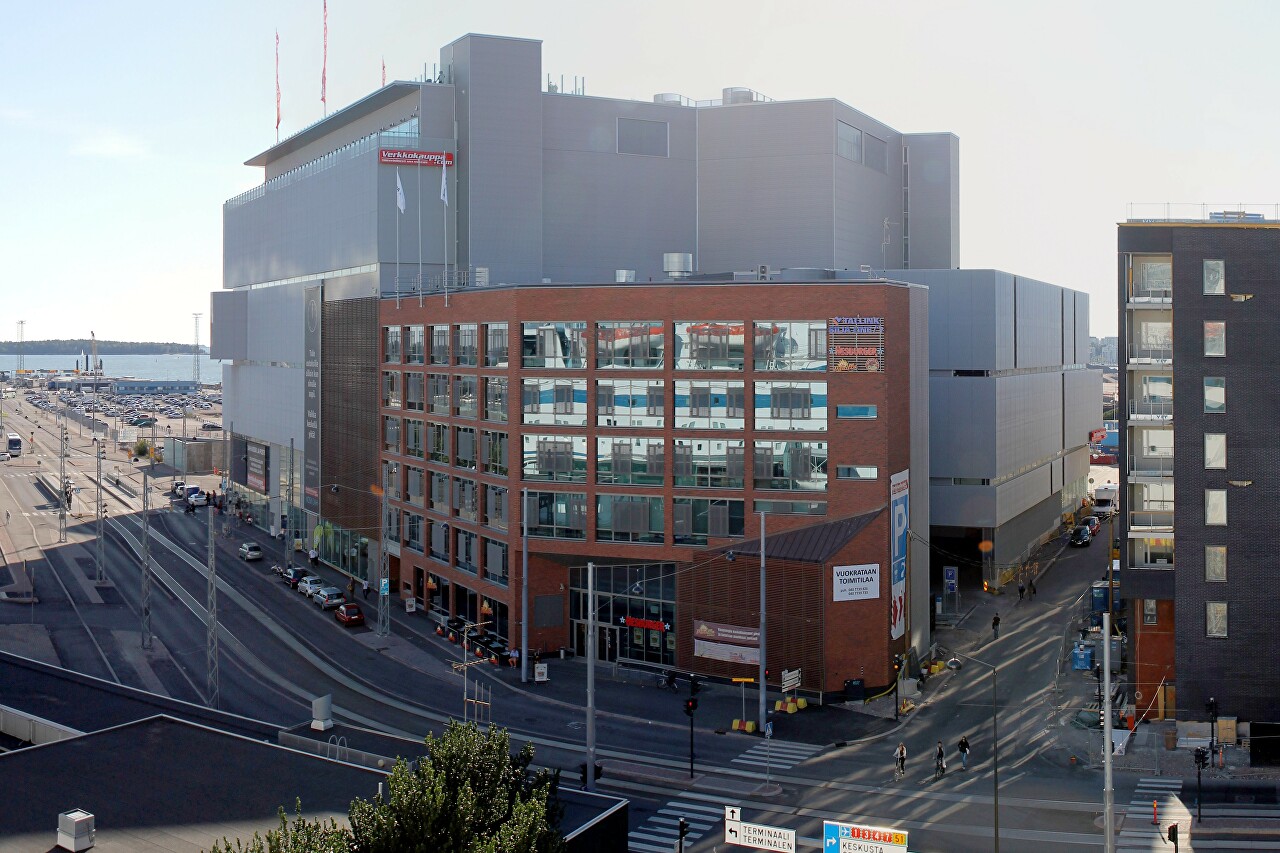 The long three tiered warehouse is home to the Golden Classics Car Show Museum of car rarities.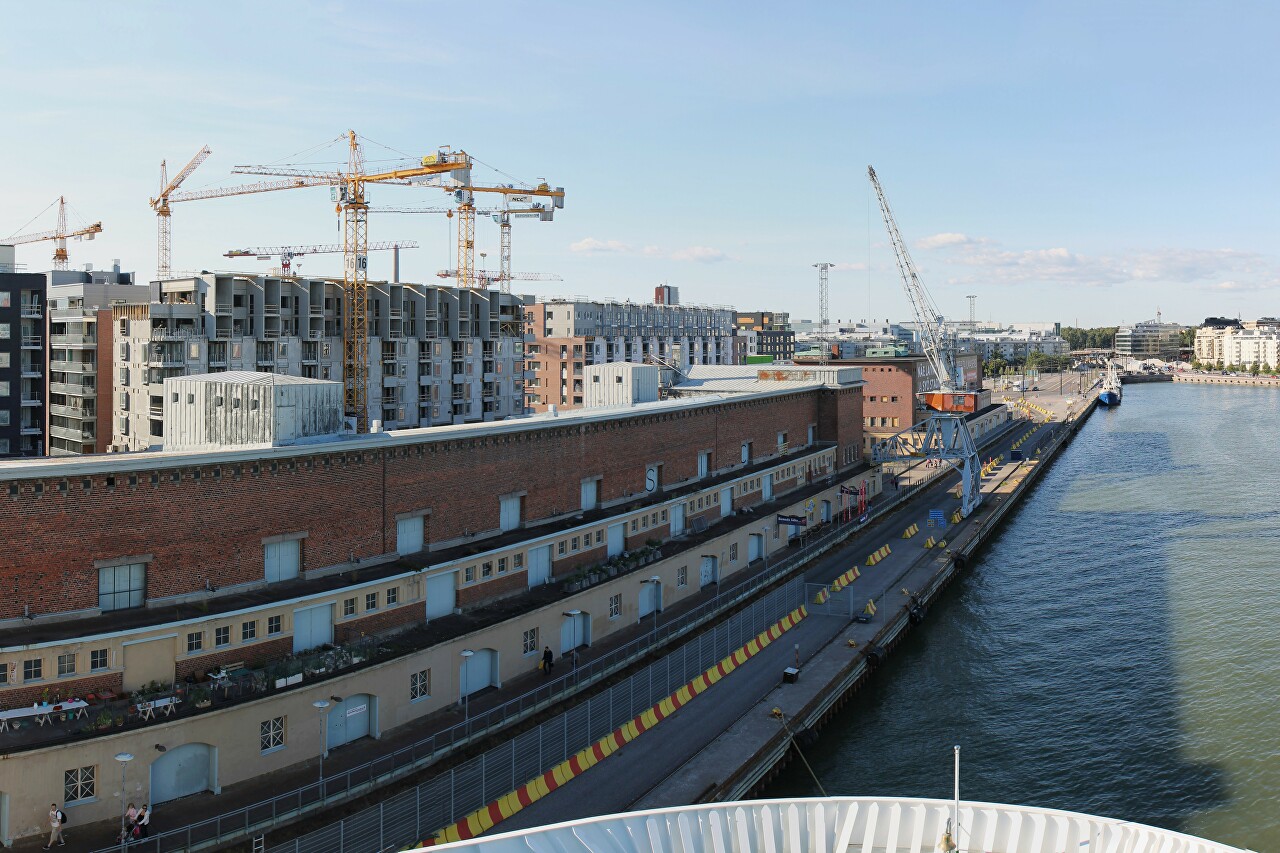 From the north, the area of Kamppi, a former field for military exercises (from the Swedish "kamp" - "battle"), adjoins the port's water area . At the end of the 19th century, the field began to be built up , mainly Jews settled here. The Jewish market in Kamppi functioned until 1929, now in its place is Narinkkatori square, in the name of which the Russian phrase "na rinke" ("in the market") is clearly heard. This is explained simply-the Jews were from the Russian Empire and spoke Russian. Today it is a modern area, considered one of the most expensive in Helsinki, as it is located near the business part of the city.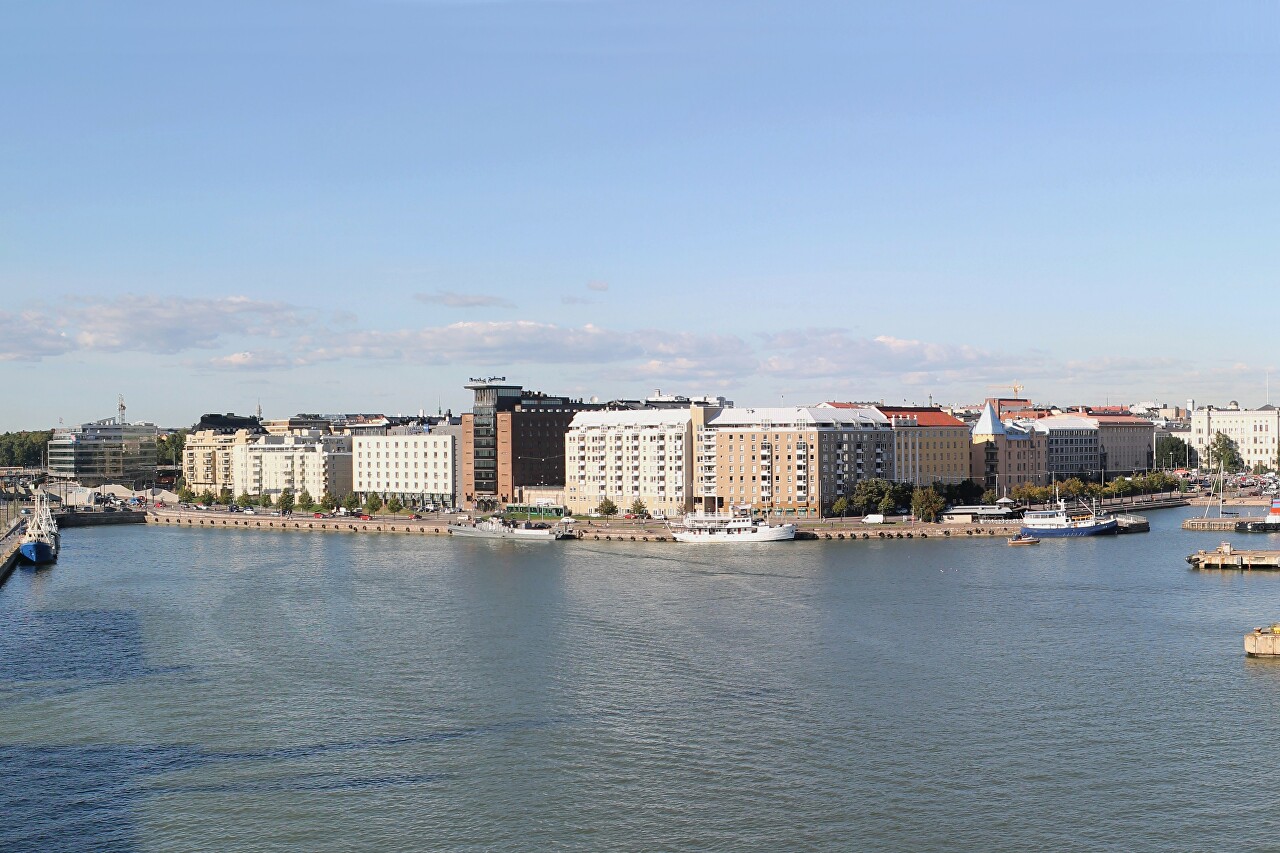 The Eastern part of the port is occupied by the shipyard of the South Korean company "STX Finland Cruise Oy", where cruise liners and ferries are built. In accordance with the development plans, this area is also intended for residential development, and therefore production is gradually transferred to another location.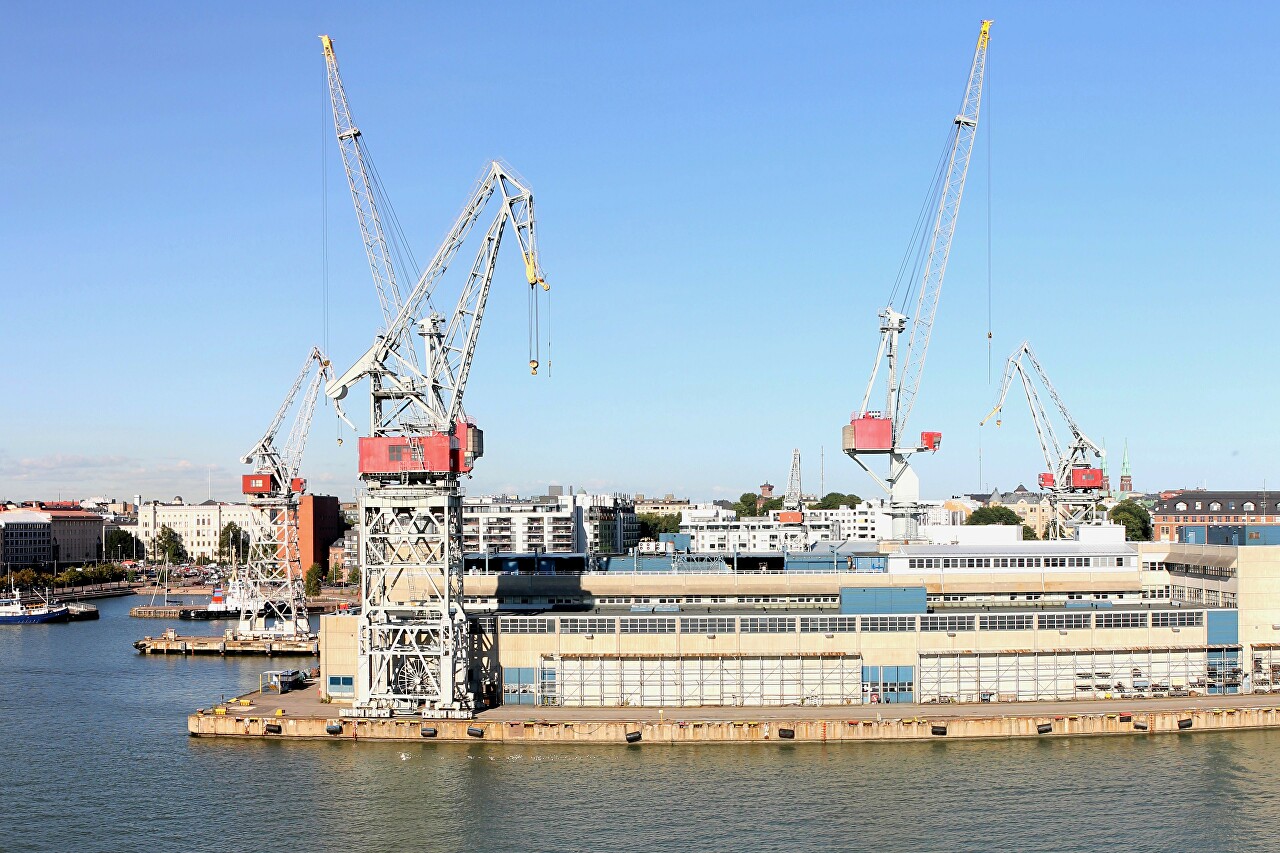 The West terminal is used by St. Peter Line, Tallink-Silja and Eckerö Line. The Silja Europa ferry, the largest in the Baltic, was leaving next to our "Princess". In the autumn of 2010, I used it to travel from Turku to Stockholm, and now it operates on the Helsinki-Tallinn line.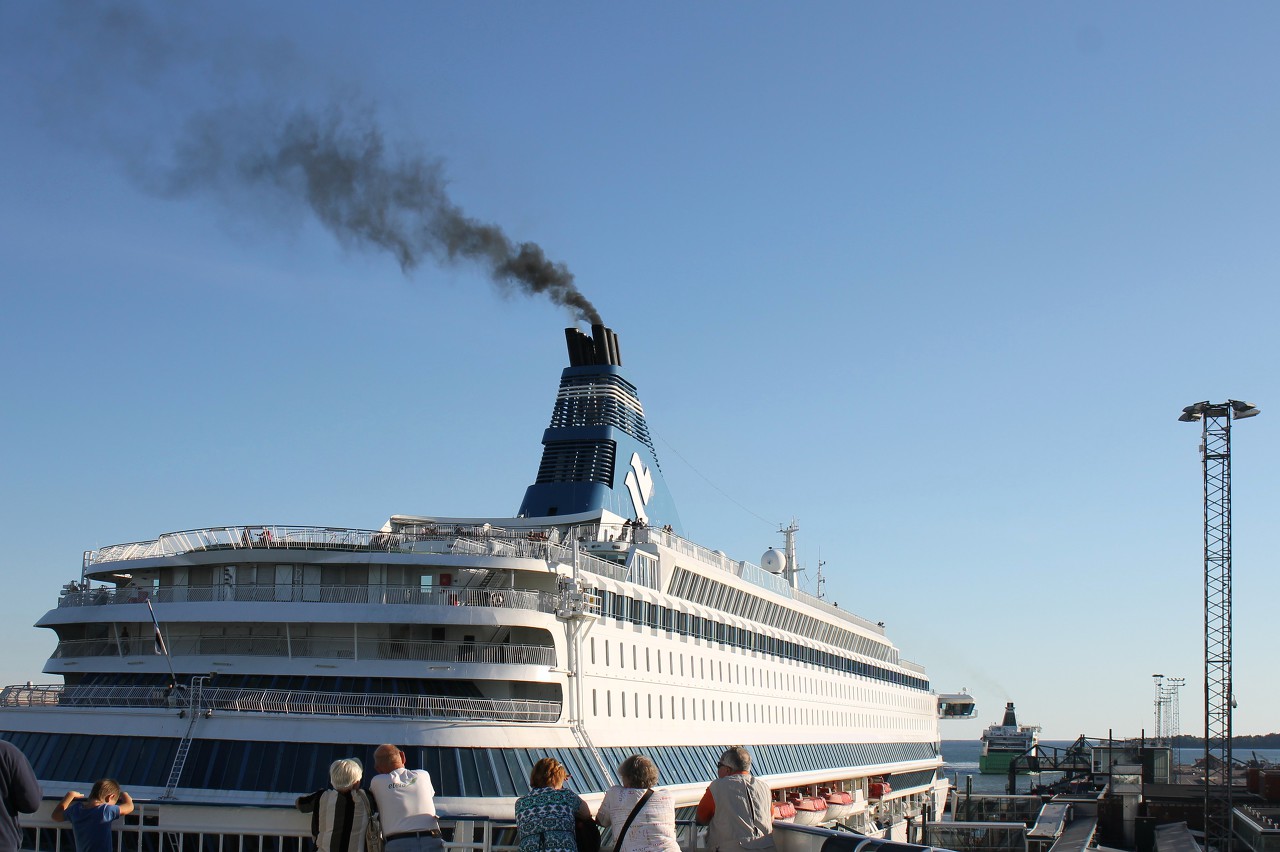 The easiest way to get from the Central station to the port is by tram routes No.6T and No.7.