Princess Maria Ferry in Helsinki Skerries
This is the final stage of our journey, our ferry has left the Western Terminal of Helsinki, and is heading for the Gulf of Finland. Immediately after leaving the harbor, the port side offers a view of two picturesque islands of the Pihlajasaari archipelago, connected by a pedestrian bridge.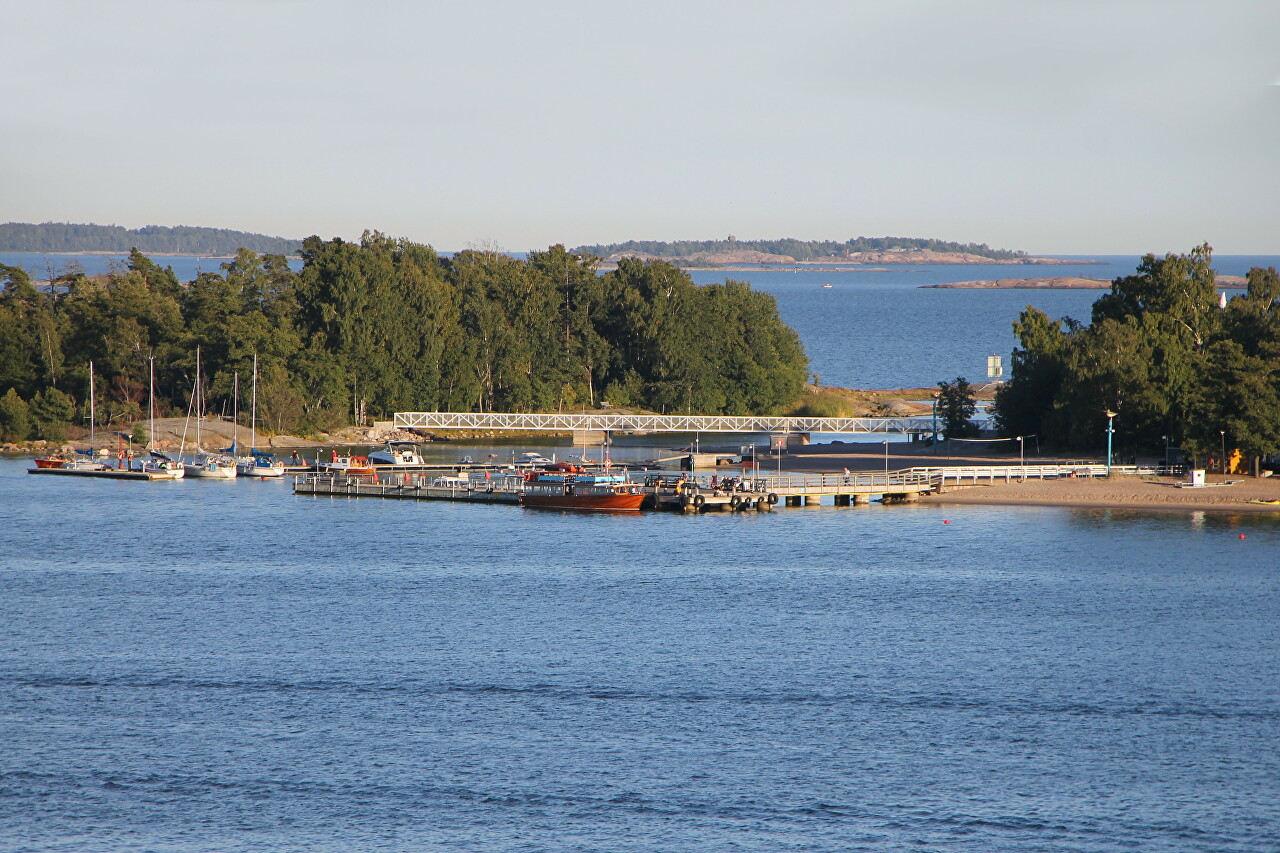 The islands are a popular recreation area and are connected to the mainland by water buses. There are several old villas, beaches, camping, restaurant, barbecue areas and sauna, jogging and walking paths.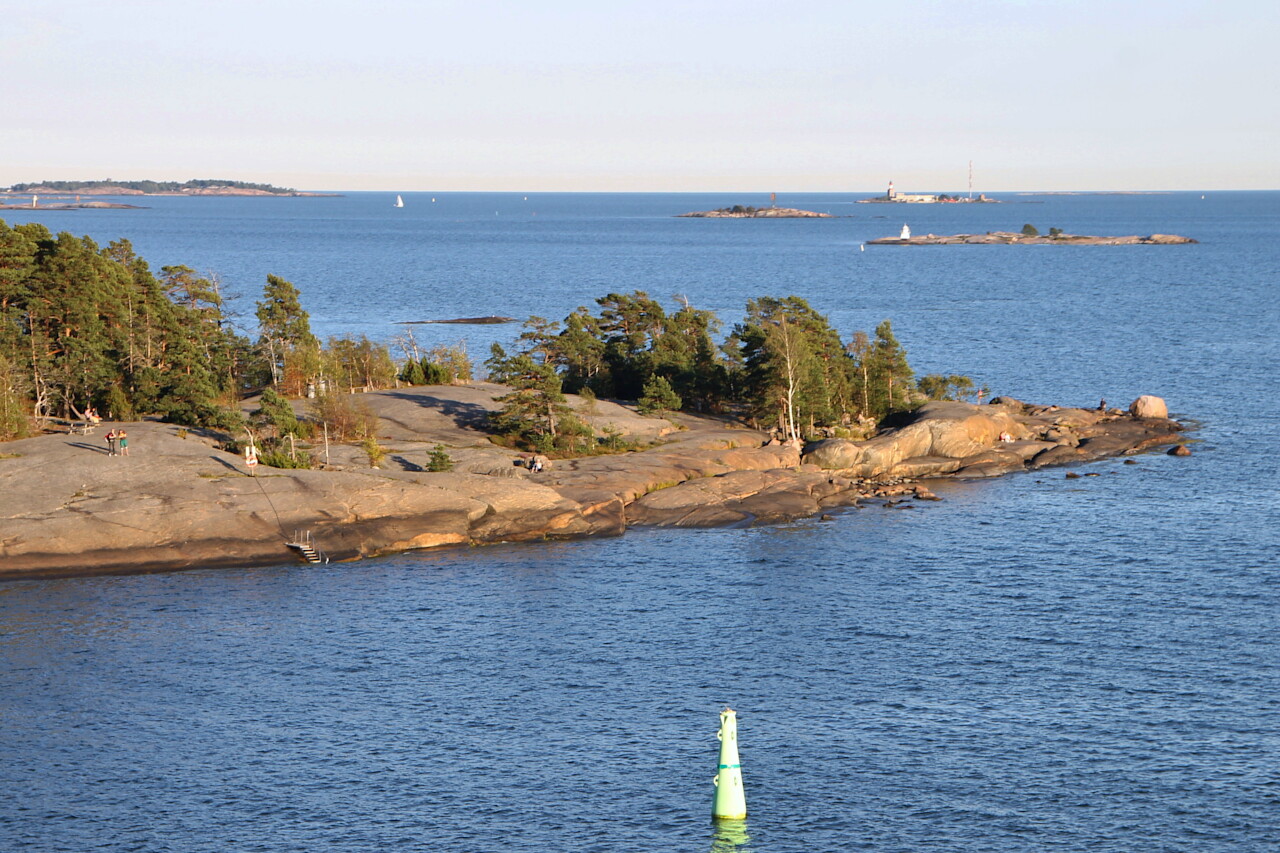 A few minutes later, again from the port side, we pass the island of Katajaluoto (Katajaluoto), where there are powerful artilliri fortifications built in 1914. The island belongs to the Ministry of Defense of Finland, where shooting exercises are held. The water area to the south-west of the island is closed to navigation. In the background, you can see the island of Harmaja with the lighthouse of the same name (Harmajan luotsiasema), built in 1883. The metal tower of the lighthouse had a height of 7.3 meters and in 1900 the lighthouse was rebuilt, the tower was erected on a rectangular stone base, which doubled its height. The lighthouse is equipped with a powerful sound horn, which turns on when visibility is poor, even in the era of satellite navigators. In 1936, the world's first radio beacon was installed on the island. Now the lighthouse is automated, and a pilot station is based on the island.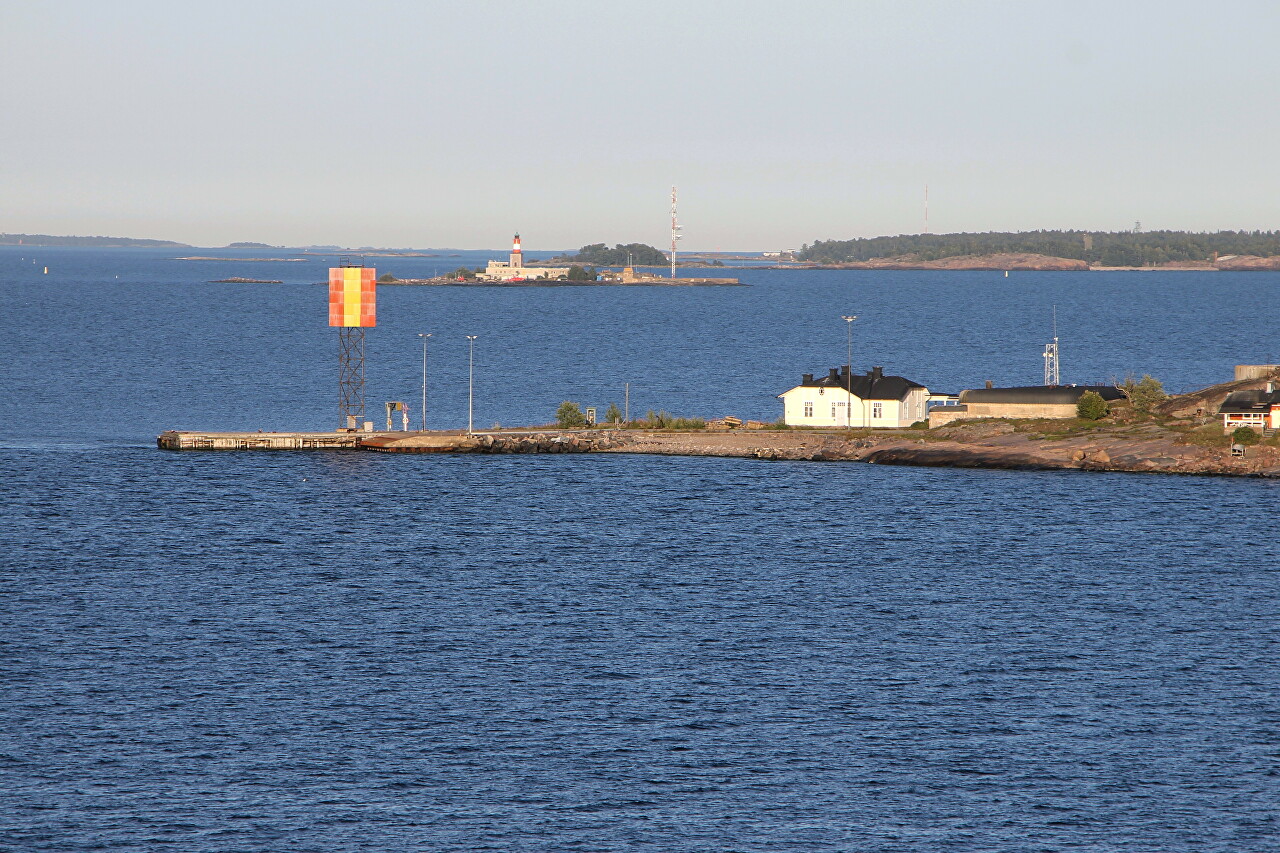 Our ferry went out to sea. Here the sea route divides - our "Princesa" turned to the east, towards St. Petersburg, and from the south, from Tallinn, a fast ferry Finlandia is hurrying towards us, behind it you can see the largest ferry in the Baltic Sea Silja Europa, on which I happened to spend the night in October 2010 on a flight from Turku to Stockholm.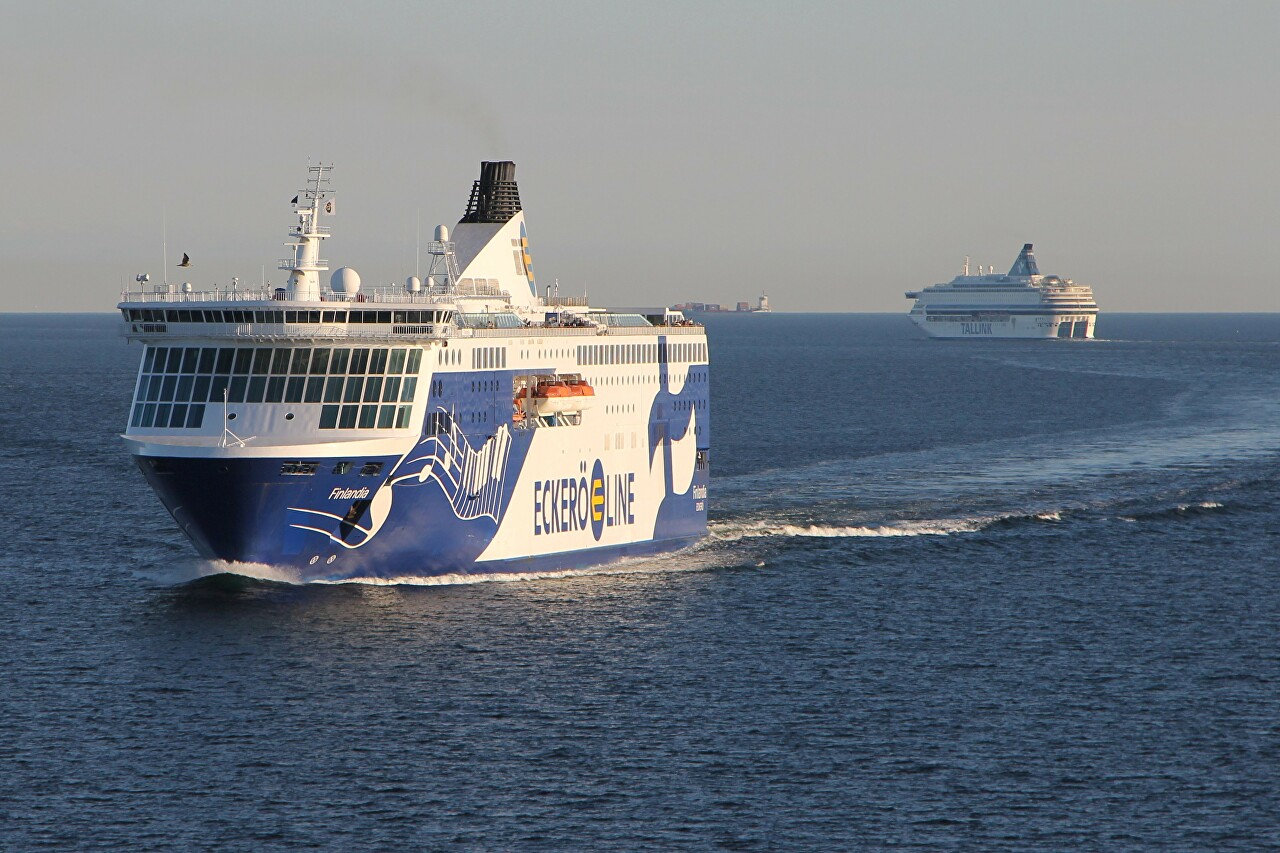 Despite the fine day, the decks are deserted. There are significantly fewer passengers than there were on the way from St. Petersburg to Helsinki.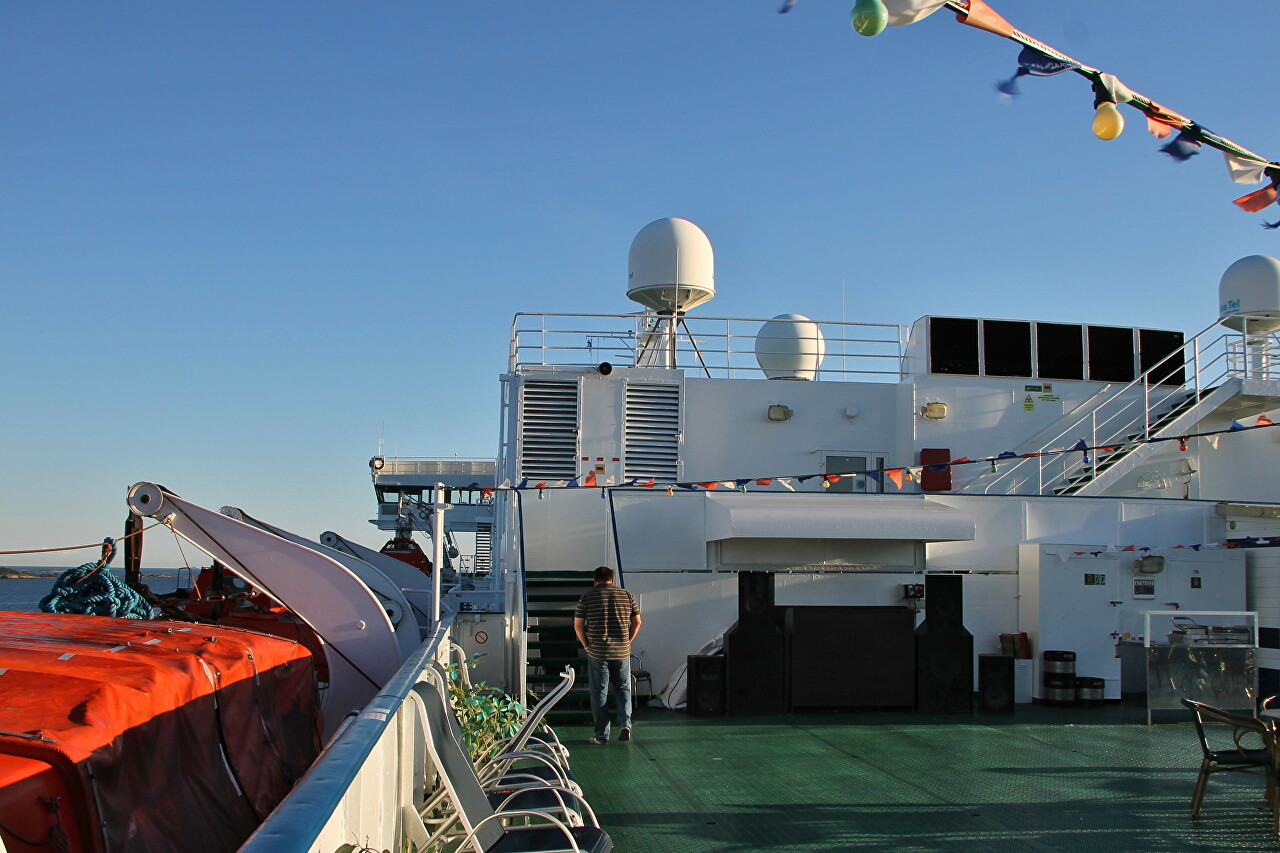 Only at the stern there is a noticeable revival, here tourists contemplate the Finnish coast disappearing in the distance.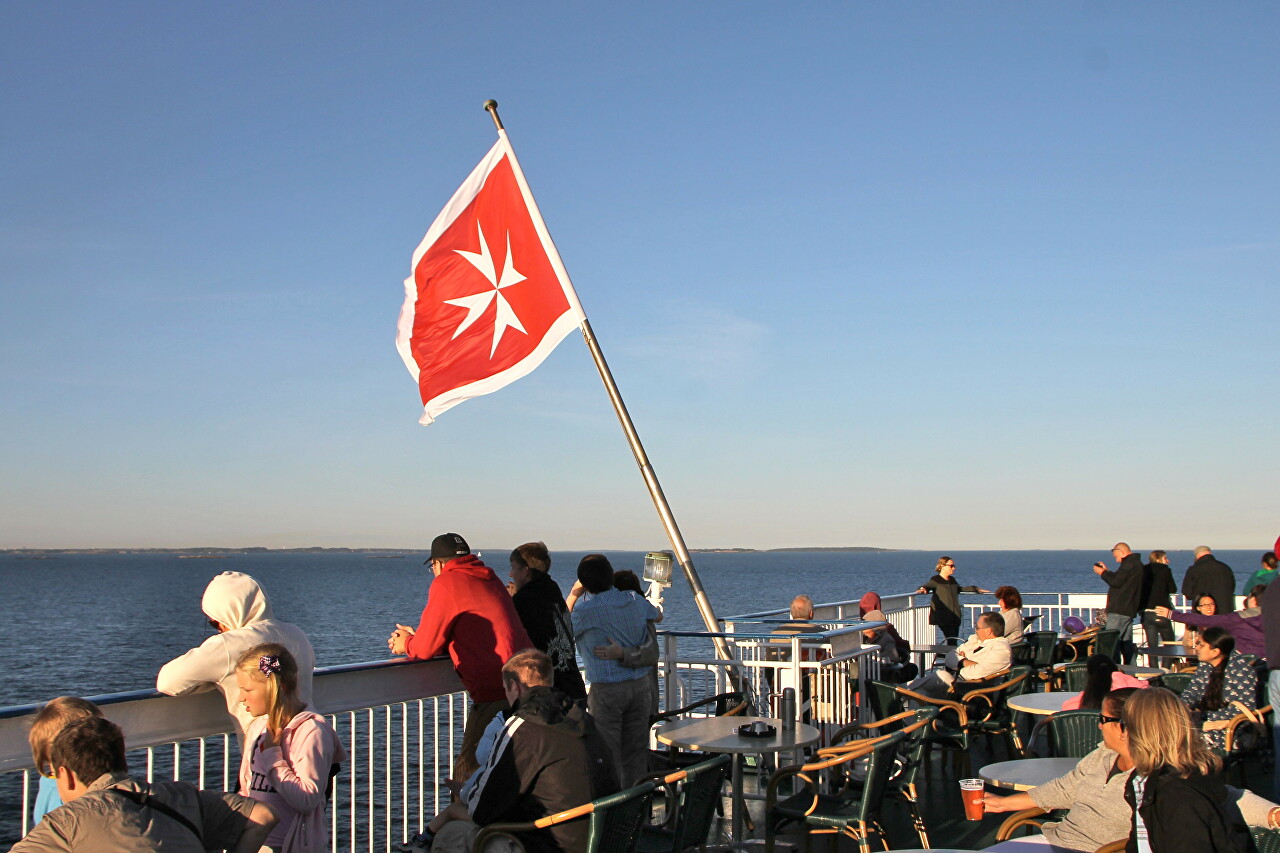 This is the end of our acquaintance with Scandinavia. This is my first serious acquaintance with the north of Europe left a lot of impressions and only fueled my interest in the countries that I saw. I have made plans to visit Polar Norway and thoroughly explore Stockholm and its museums, as well as much, much more. In conclusion, I would like to express my gratitude to our guide-guide Marina Karelina, the Estonian bus crew and the tour company "Turtrans-voyage", who organized this very interesting program. And, of course, to all the fellow travelers, thanks to whom a friendly atmosphere reigned in the group. I wish you all new interesting trips!