Jet plane Fouga CM-170 Magister (Vantaa)
The CM-170 was developed in France in 1949 by Robert Castello and Pierre Mauboussin and became the world's first jet-powered training aircraft. The first prototype took off on July 23, 1952, and mass production began in February 1956. The aircraft was adopted by the French Air Force as a training aircraft. During the production process, the aircraft was exported to a dozen countries around the world,a total of about 929 vehicles were produced, of which 292 were licensed in Germany, Finland and Israel. There was also a deck version of the car. Finland had 80 Fougaa units, of which 18 were purchased and 62 were built under license by Valmet. CM-170s were used for training Air Force pilots until the eighties.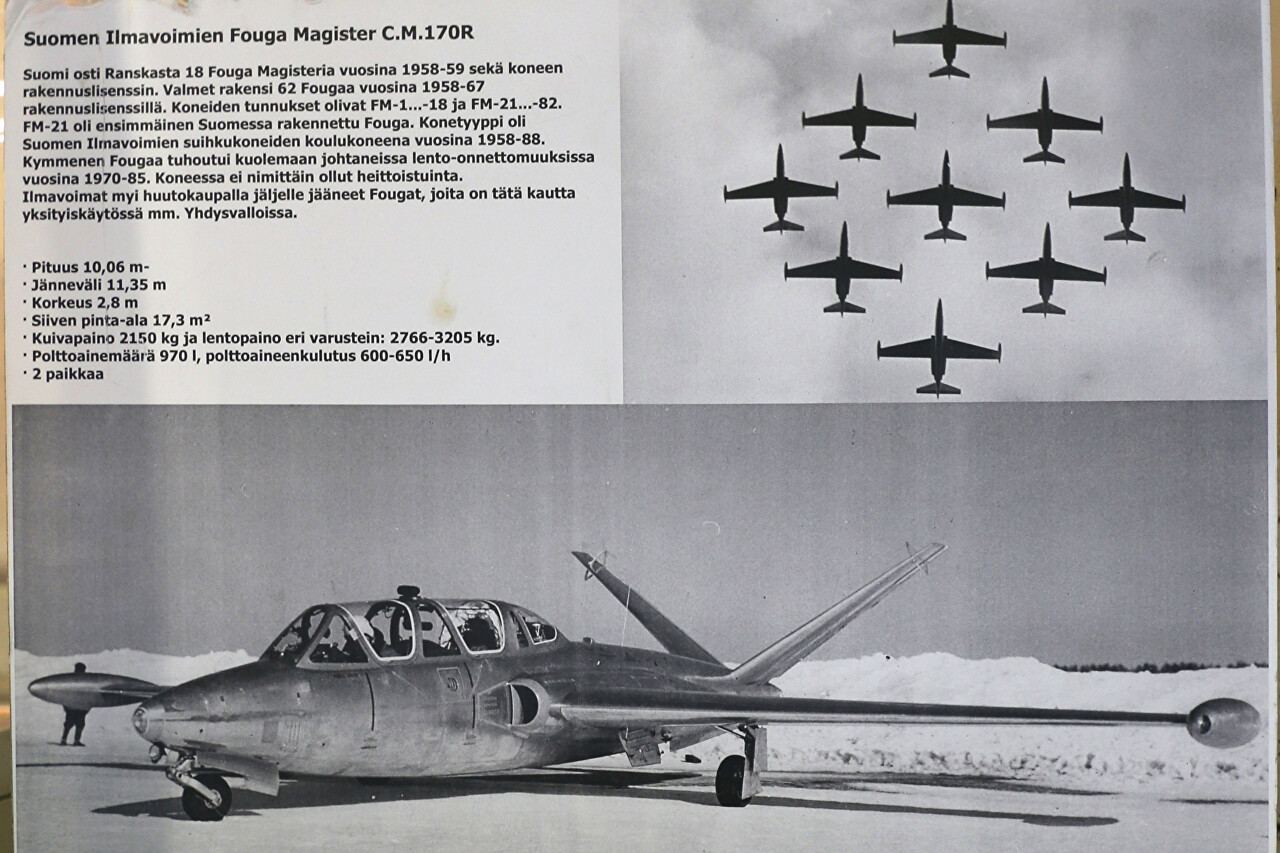 The aircraft was equipped with two Turbomeca Marbore II F turbojet engines with a thrust of 400 kg each. The prototype was created in 1951 and was produced until the mid-seventies. In 1957, the American company Teledyne CAE bought a license and the engine was produced under the name J69. The American version was used mainly in cruise missiles and unmanned aerial vehicles.