MBB Bo-105CB Police Helicopter, Madrid
The light multi-purpose helicopter was developed by the German company Messerschmitt-Bölkow-Blohm in 1967 and was produced until 2001. There are both civilian and military options, including those armed with anti-tank missiles.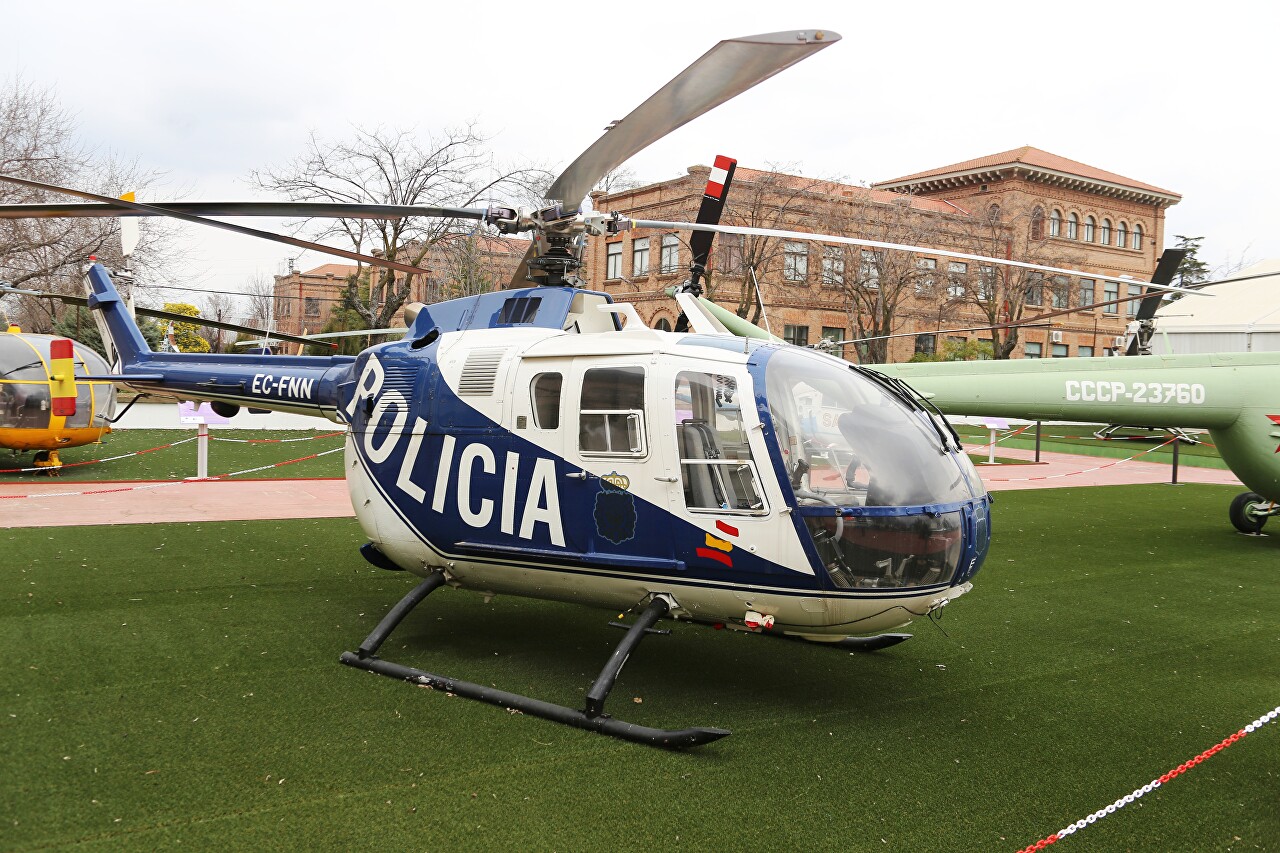 The helicopter is equipped with two Alisson-250-C20B gas turbine engines with a capacity of 400 HP each, and can fly at speeds of up to 270 km/h, and thanks to its low weight (2,500 kg) it has phenomenal maneuverability. This is the first helicopter that managed to perform a 360 degree loop aerobatic figure. With a pilot and 4 passengers on Board the helicopter has a range of 555 kilometers'.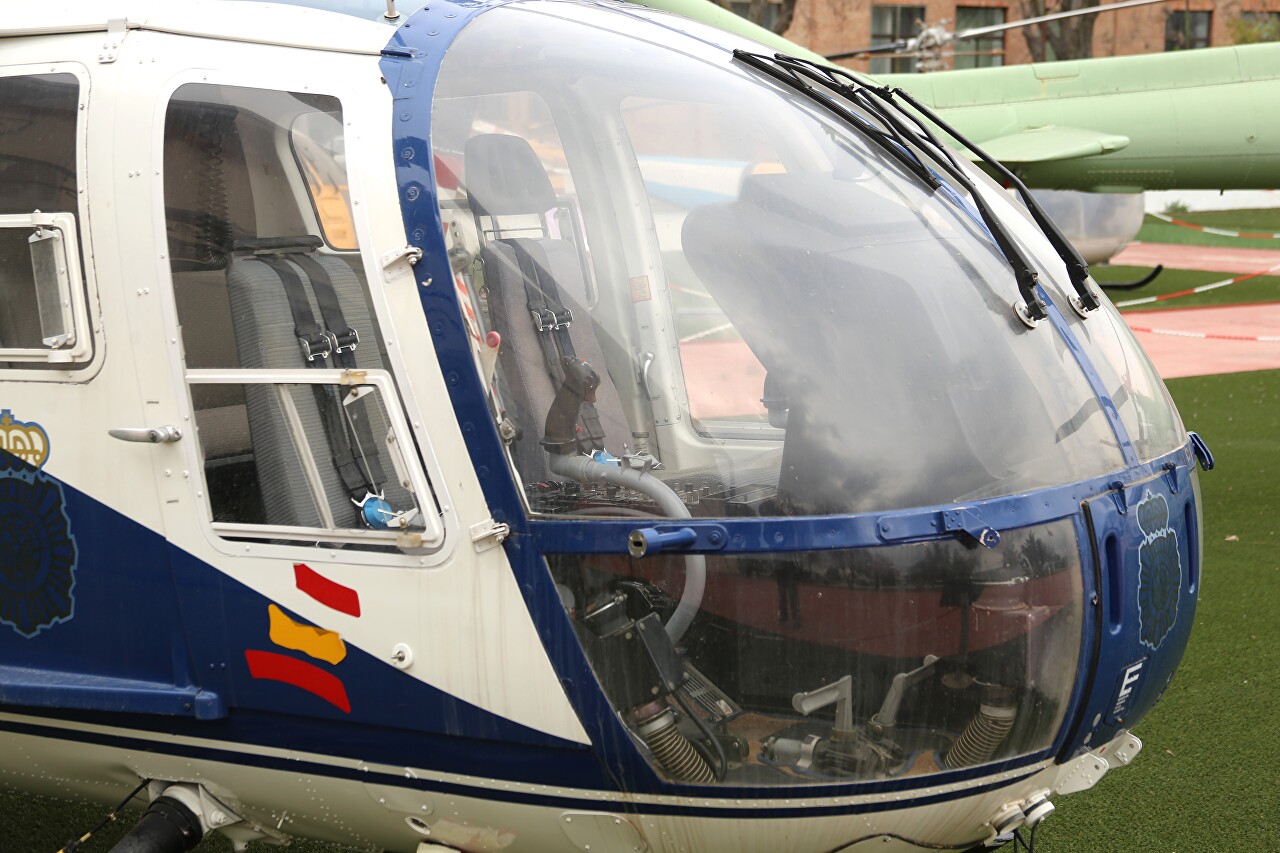 The Bo-105 has a main rotor with a diameter of 9.84 meters, the blades of which were made of reinforced glass fiber for the first time in the world and do not have internal power structures.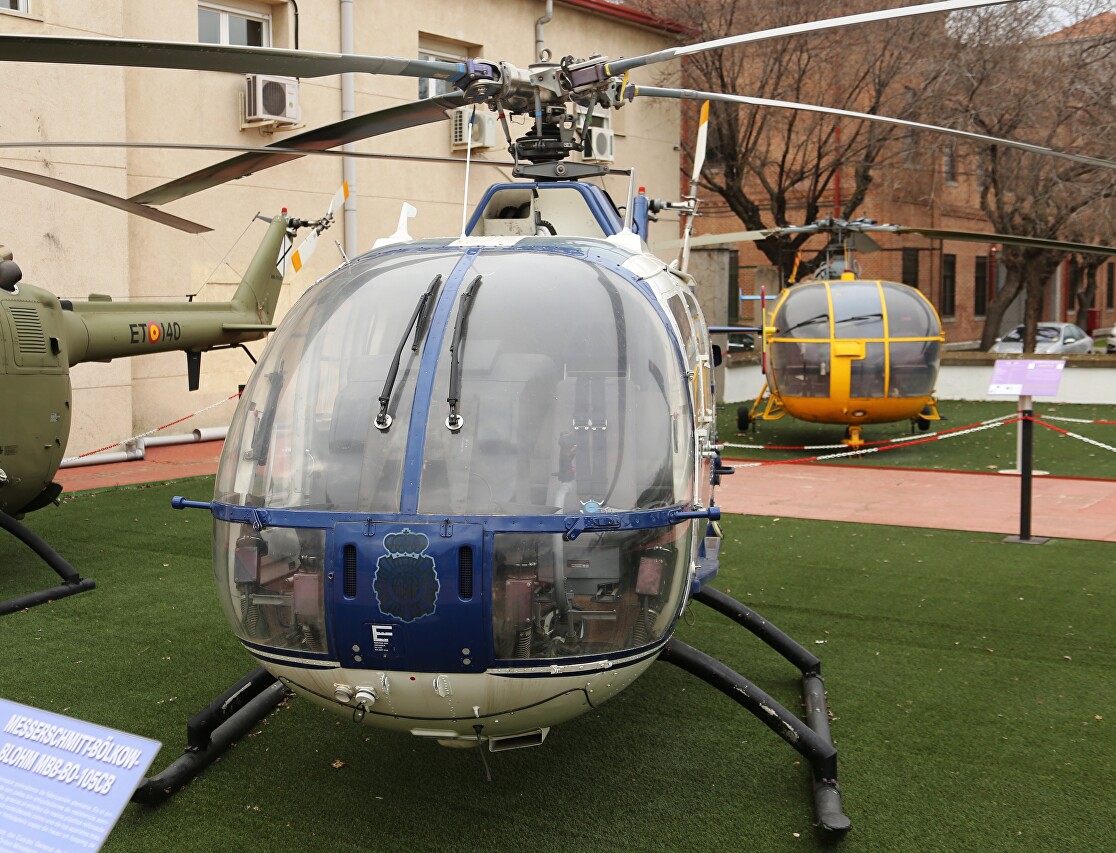 The helicopter division of the Spanish national police was established in 1979, and 16 BO-105 helicopters were purchased in 1983. Currently, they are being replaced with modern Airbus EC-135, and the helicopter with the tail number EC-FNN in 2015 became an exhibit of the Aeronautics Museum in Madrid.