Military Area of Yekaterinburg-Koltsovo Airport
During landing at Yekaterinburg-Koltsovo airport (SVX) from the Eastern direction on the starboard side, you can clearly see the military area. Here are based An-8, An-10 and An-26 Military transport aircraft, as well as several other aviation raritets. Tupolev Tu-134AK RF-90914, manufactured in 1981, it belongs to the Russian air force, has a first-class cabin with 24 seats and a luxury salon for 13 passengers. Famously flew at the Uktus airshow in 2013. Illushin Il-18V RF-91821 built in 1965, 1979-1992 in 150th separate mixed aviation regiment based in Ulan-Ude (Eastern airfield). 1993-1997 in Military transport aviation operational group of the Russian Far East. There is evidence in the Internet that in September 2014, this the plane was flying.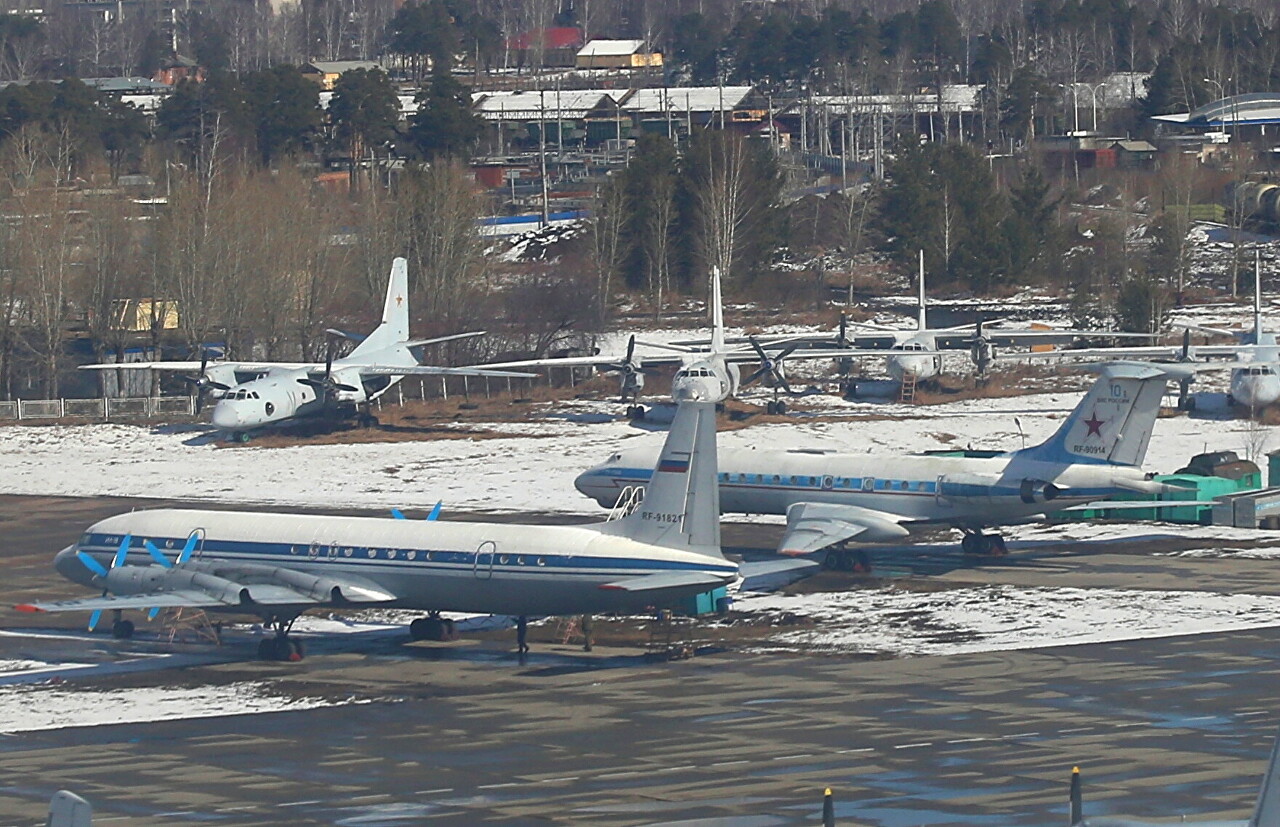 Tupolev Tu-134UBL is special aircraft for pilots training for Tupolev Tu-22M and Tu-160 supersonic strategic bomber. The aircraft is distinguished by a special design of the nose a fuselage similar to the Tu-22M and Tu-160 bombers. This airplane RF-65733 built in 1982, operated in Orsk, since 1998 in Chita, 2005 in Ulan-Ude and Chita, since 2010 in Yekaterinburg-Koltsovo. Flies, but it is not known in what role.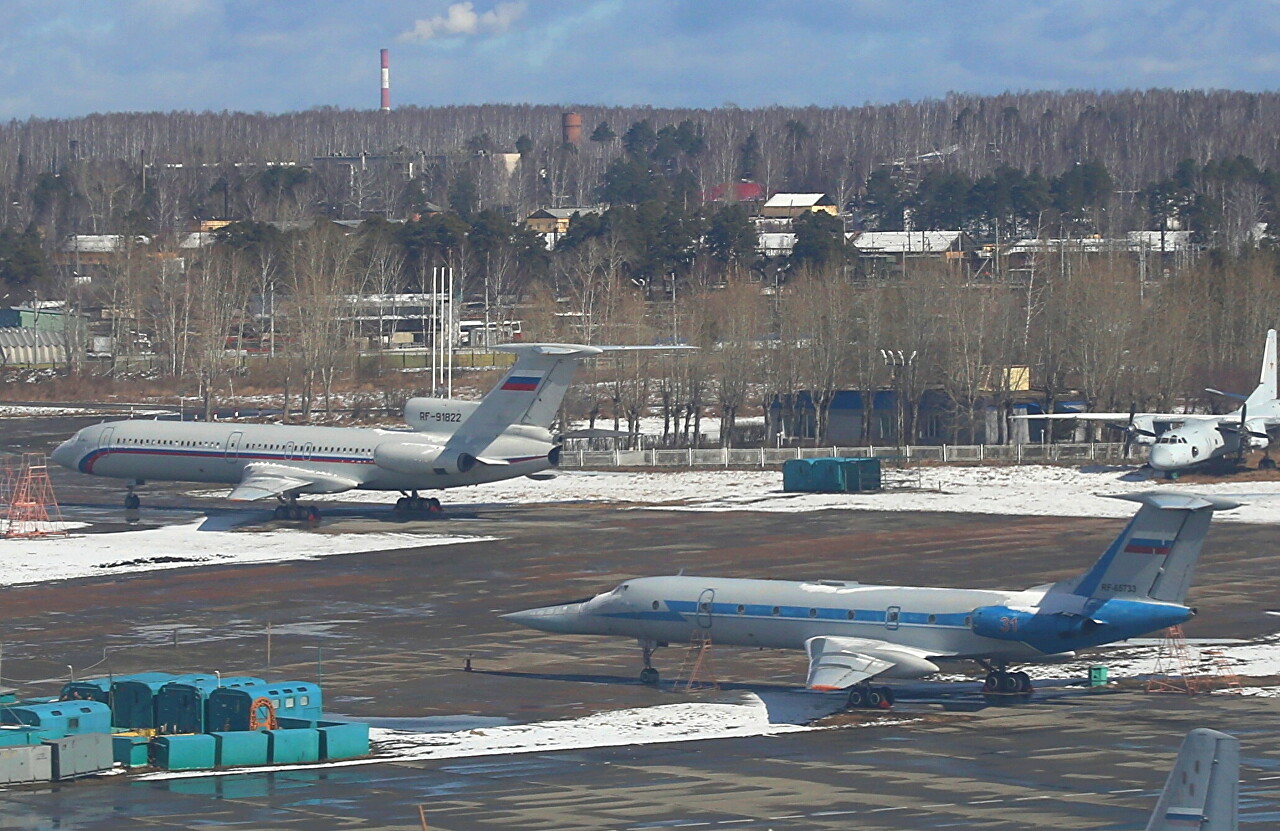 Antonov An-10 and An-12 transport aircraft they are too tight and probably decommissioned.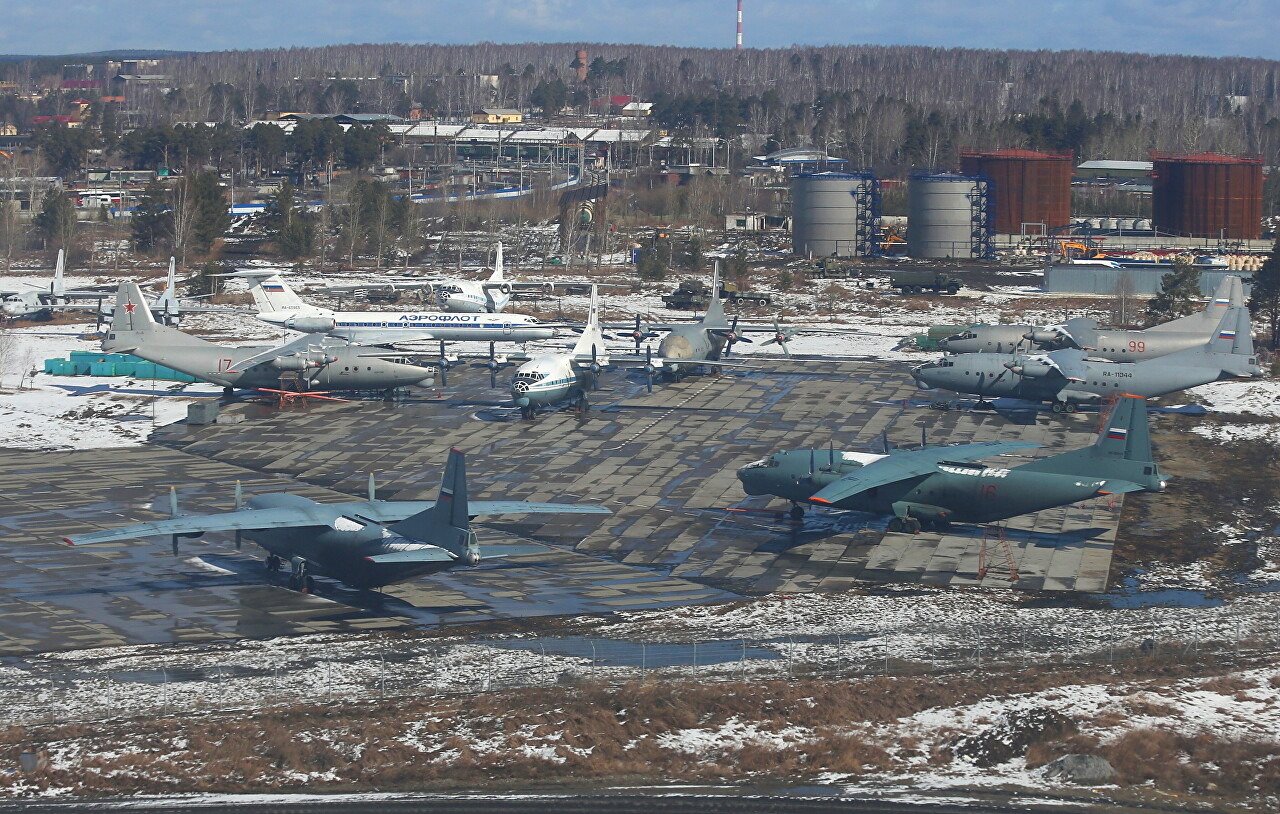 Antonov An-24 and An-26 of military transport aviation.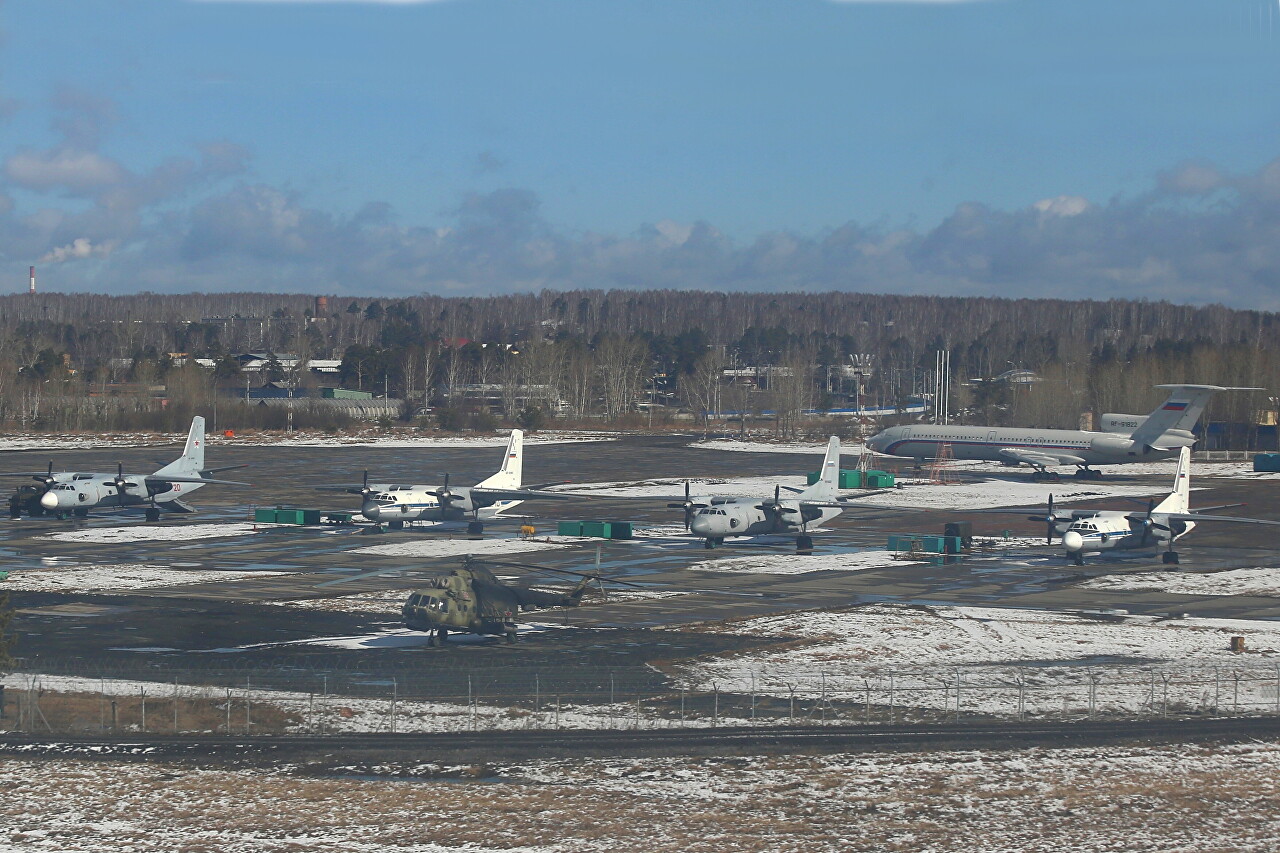 Antonov An-26 is preparing for the flight, there is a maintenance car nearby.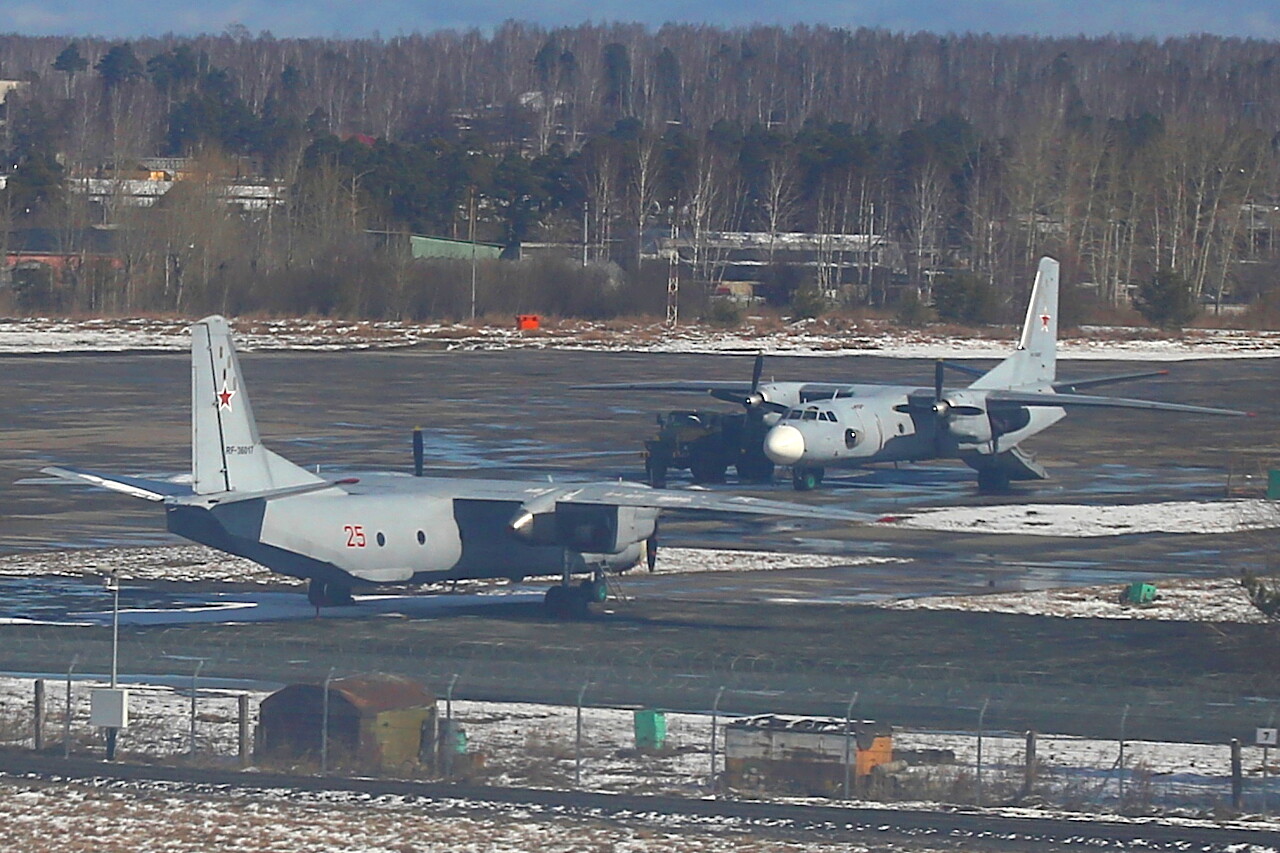 Helipad. It may seem strange, but once I saw that the Mi-8 taxied to the runway and took off from there with a run-up.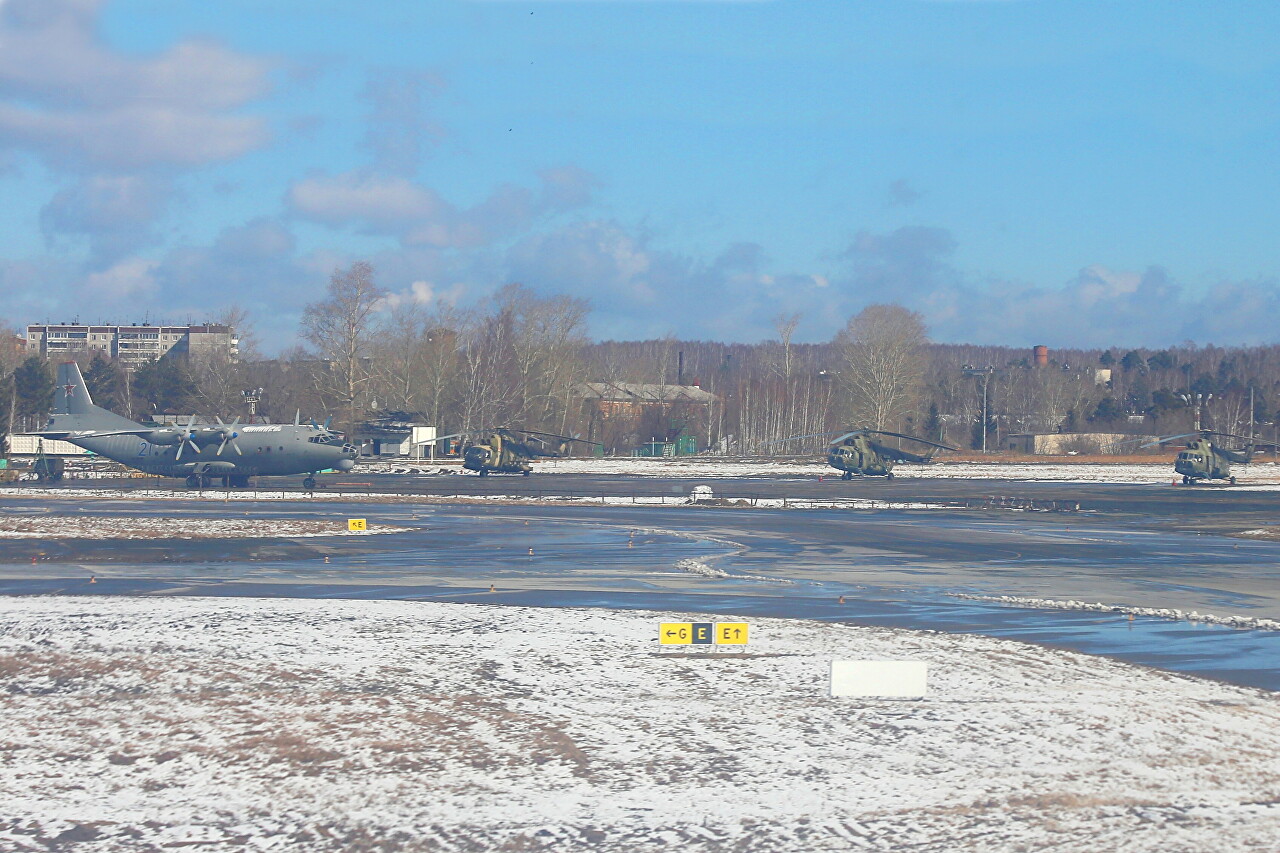 The terminals of Yekaterinburg-Koltsovo airport. On the left is the domestic terminal, the international center, right in the old terminal building and VIP-terminal.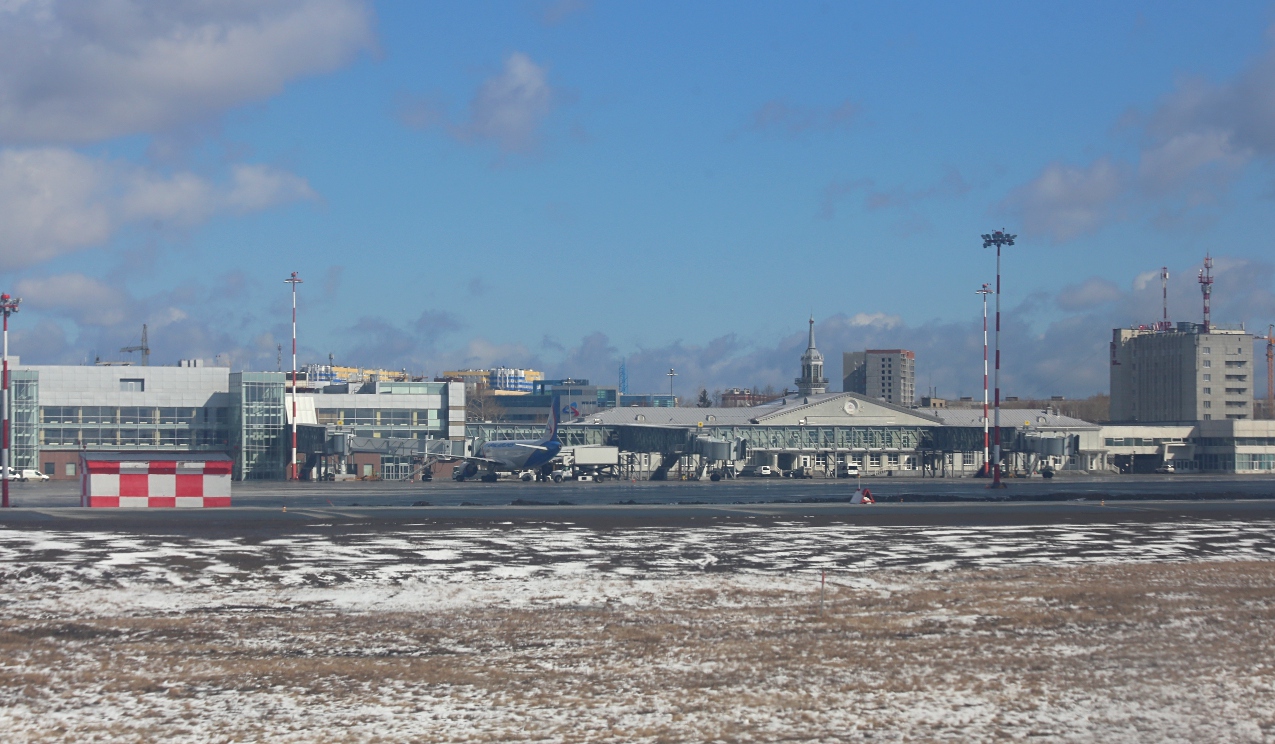 The wheels of our plane touched the concrete. Released brake flaps - spoilers.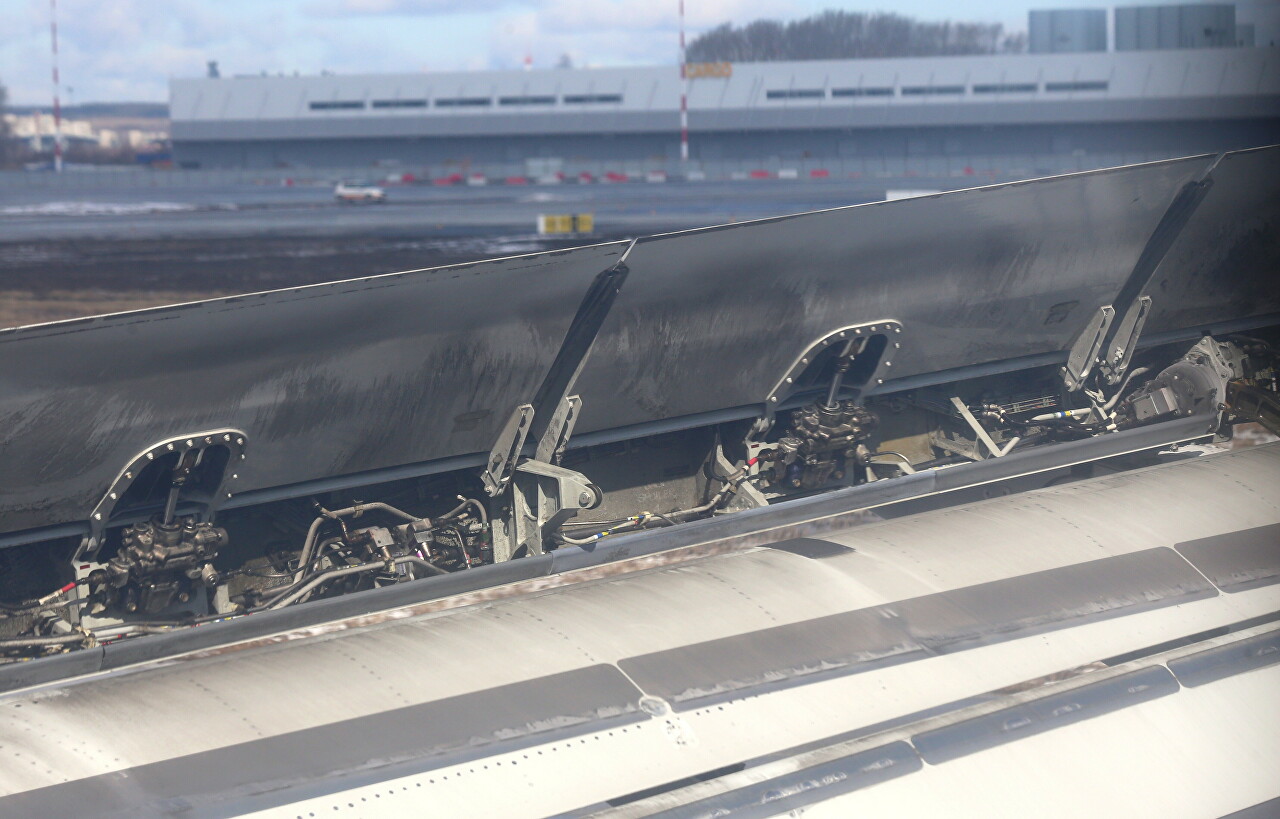 Passenger apron of the airport.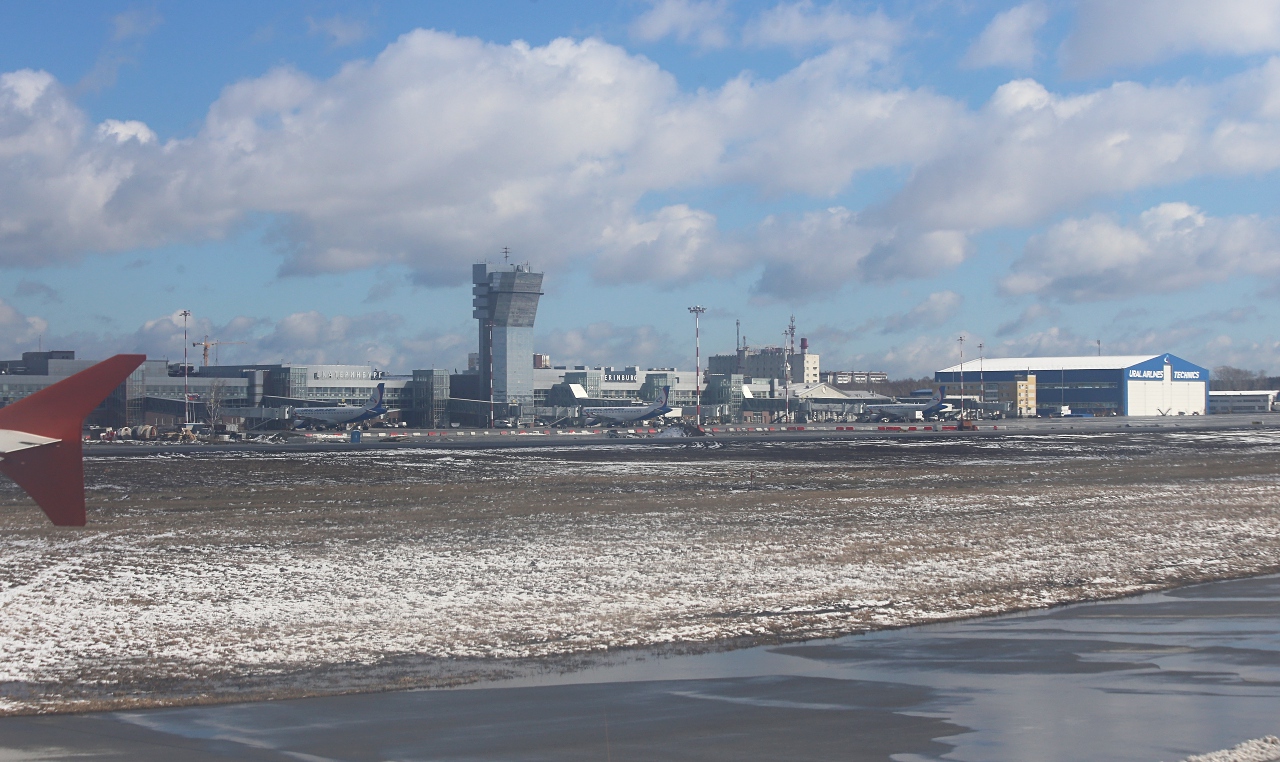 Boarding galleries of internal lines with traces of recent repairs, the airport is constantly being improved.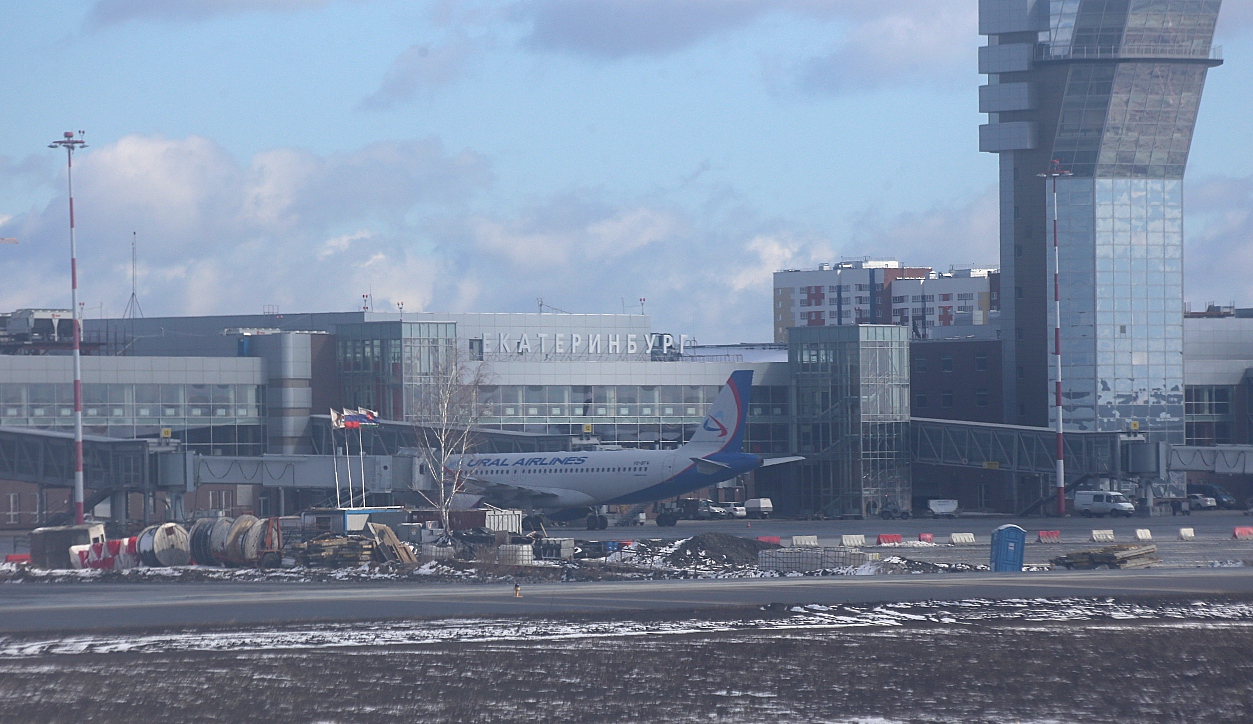 The snow that fell during the night is rapidly melting under the rays of the morning sun, and there are puddles on the runway.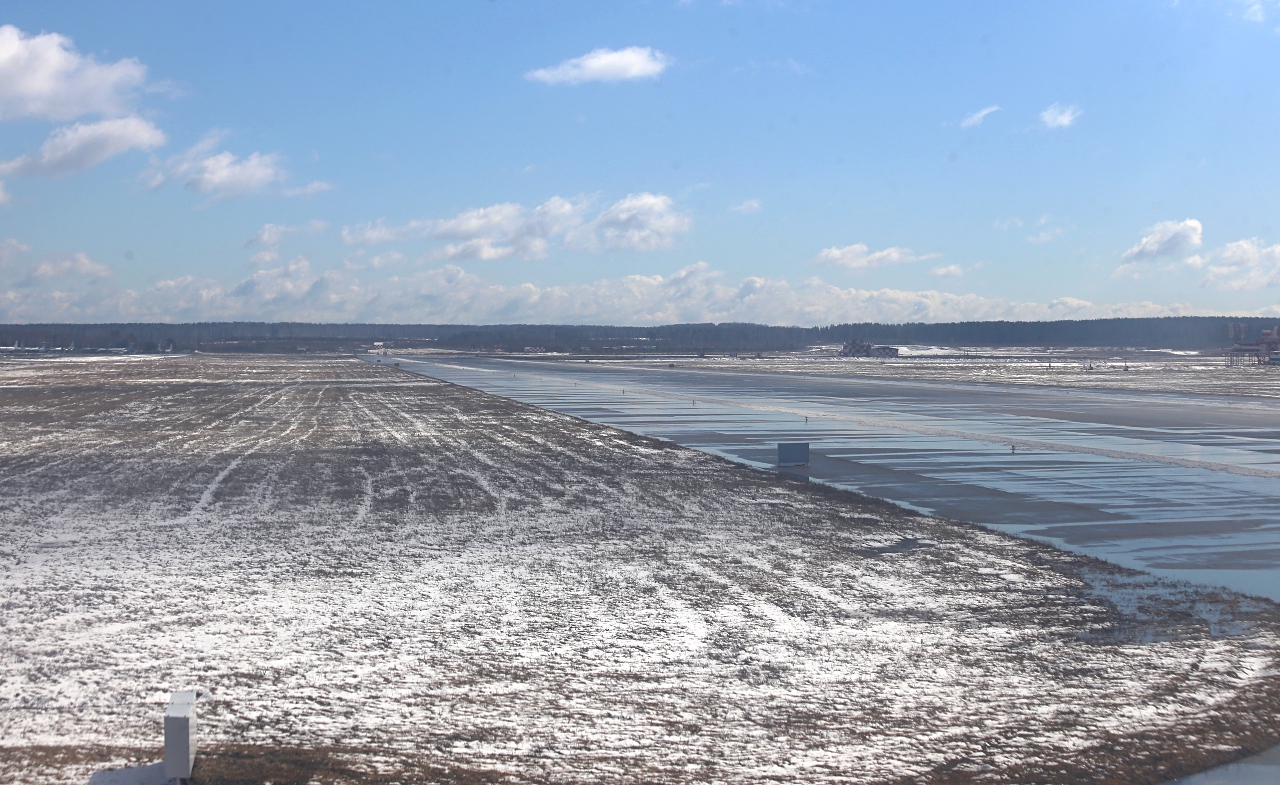 An old Antonov An-24, these planes still fly from Yekaterinburg to Ufa and somewhere else not too far away. I remember I flew in the 80s on this to Novosibirsk with two landings in Tyumen and Omsk. 6 hours in a rattling cabin with a very high noise level.