Surroundings of Koltsovo Airport from the Air
We are finishing our flight from Moscow to Yekaterinburg. The plane has just crossed the border of the Sverdlovsk region at its junction with the Perm region and Bashkiria.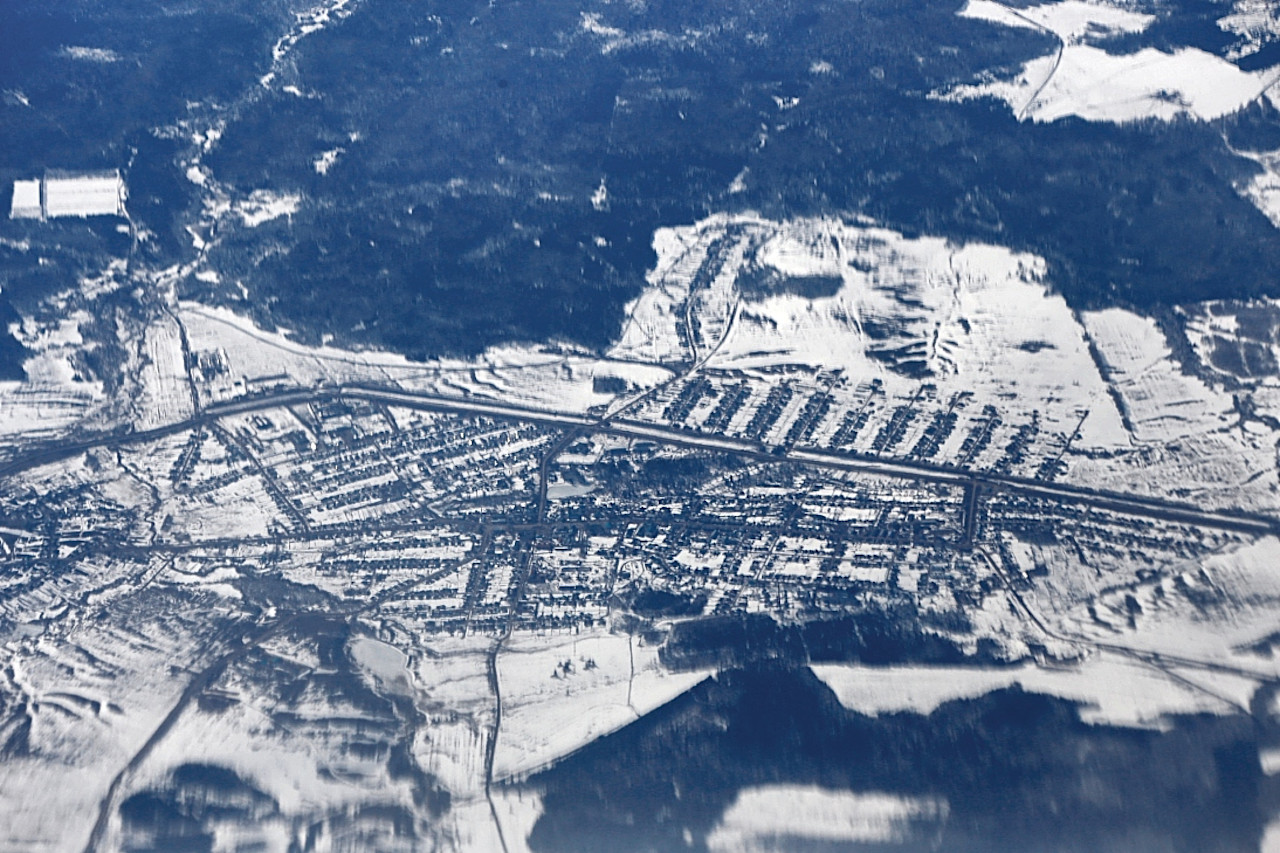 Krasnoufimsky district. Here the fields are covered with fresh snow, which fell at night, as promised by forecasters.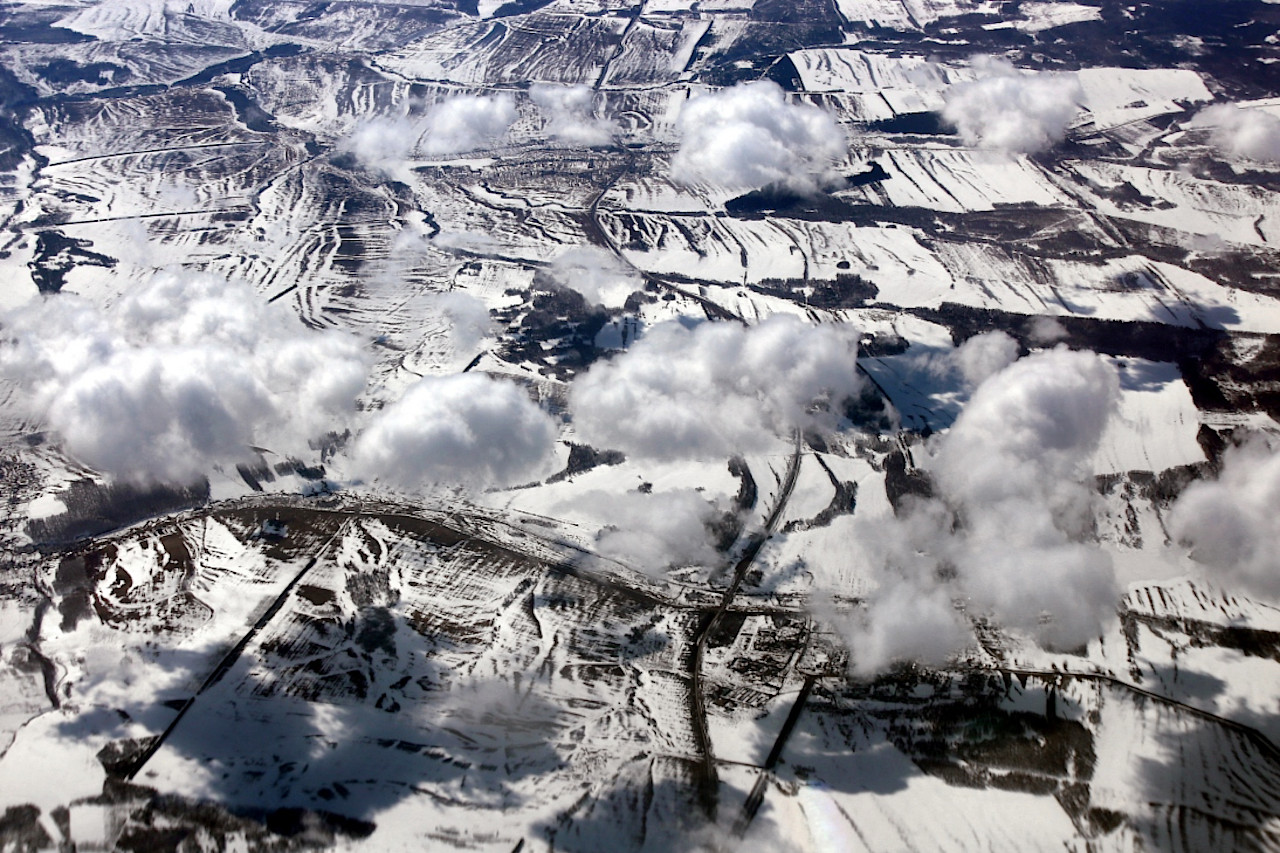 The plane has already descended considerably, and now we are somewhere in the area of mikhaylovsk.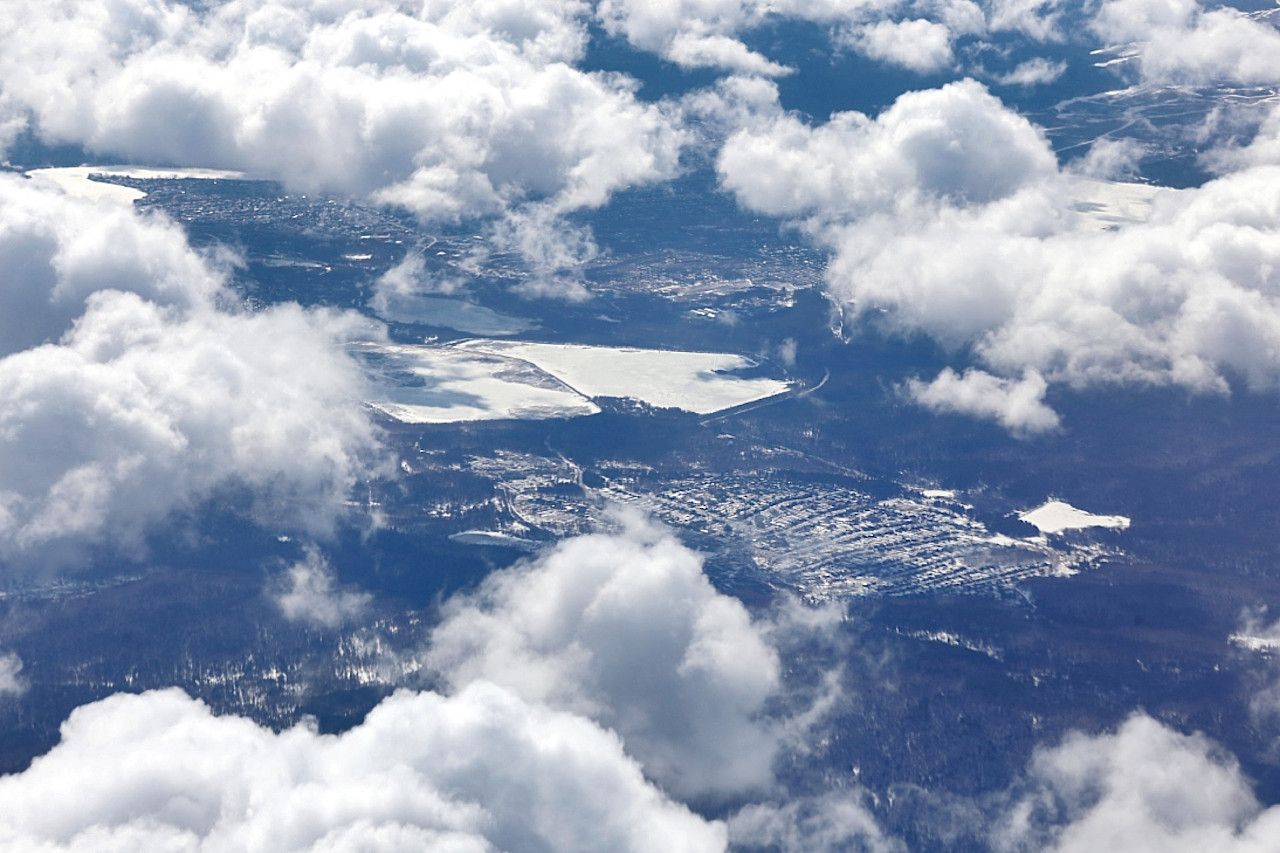 Wide straight clearings, apparently for power lines, although the supports are not visible.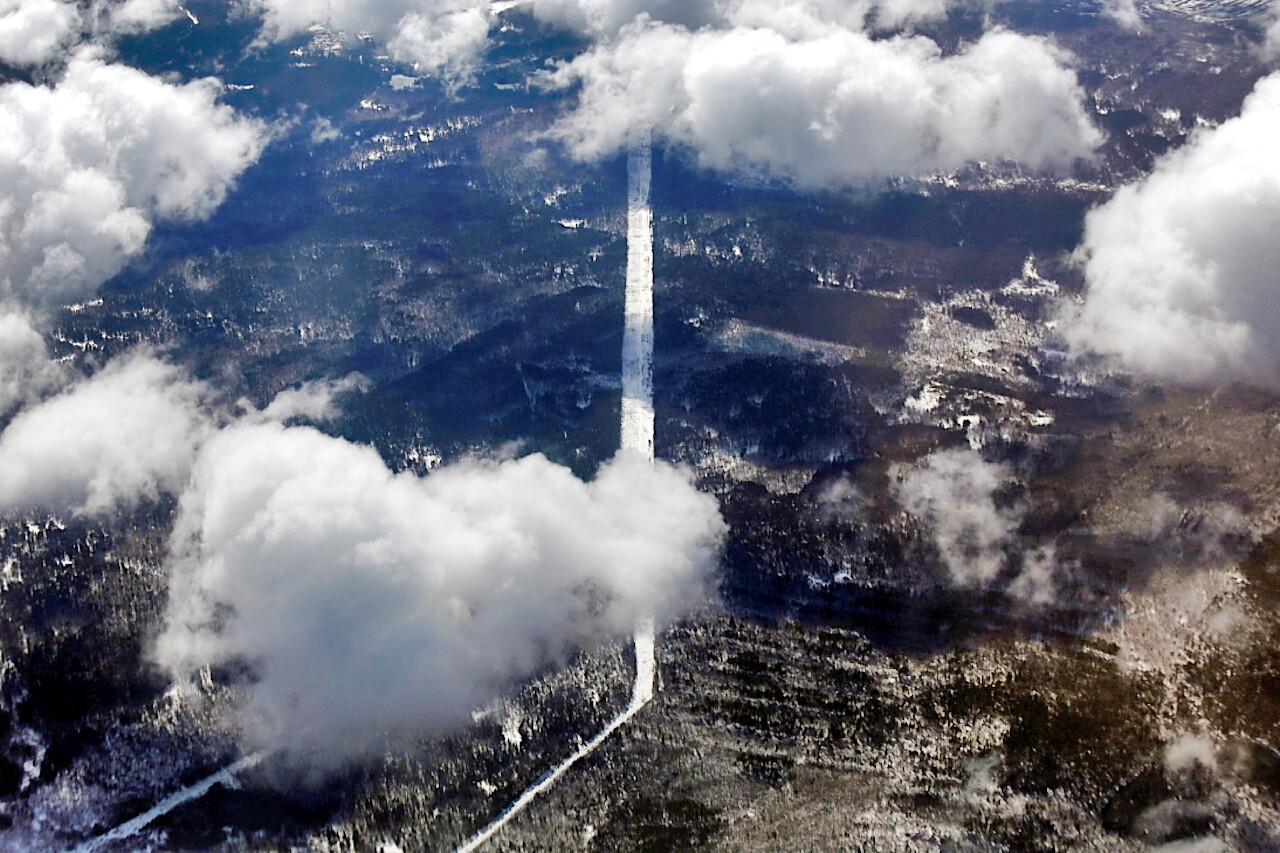 There is a cloud front coming from the South.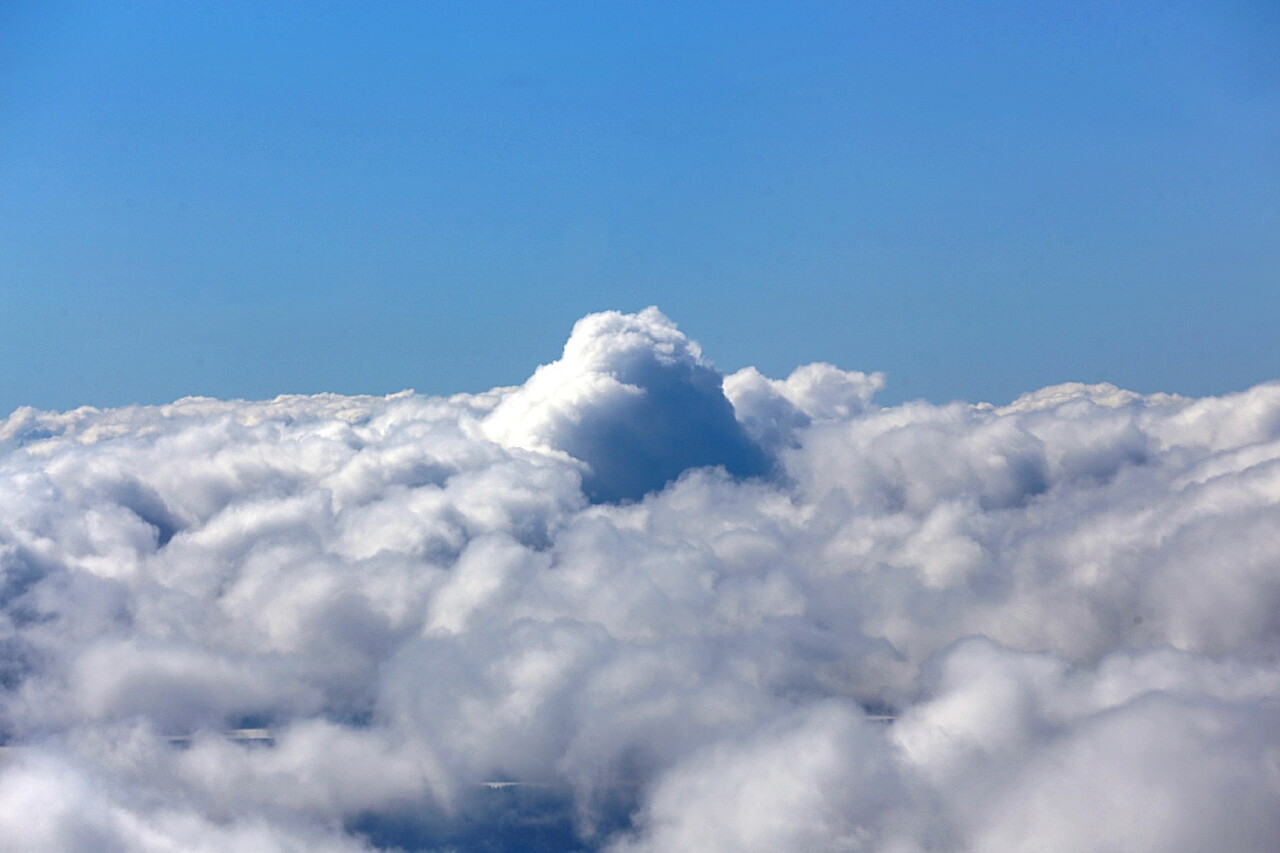 However, in the Yekaterinburg area, the weather is Sunny.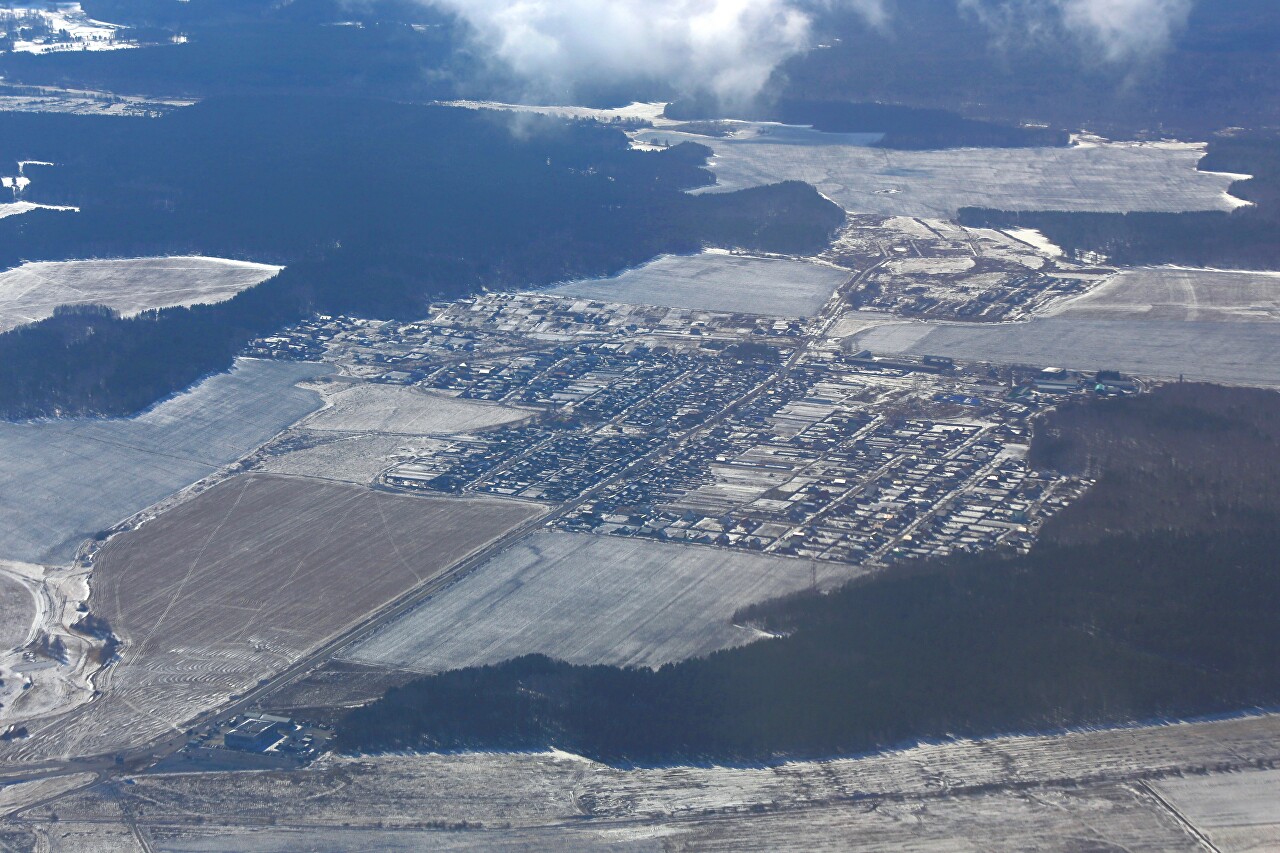 It turns out that not all fields in the Urals are abandoned - here you can see traces of autumn cultivation.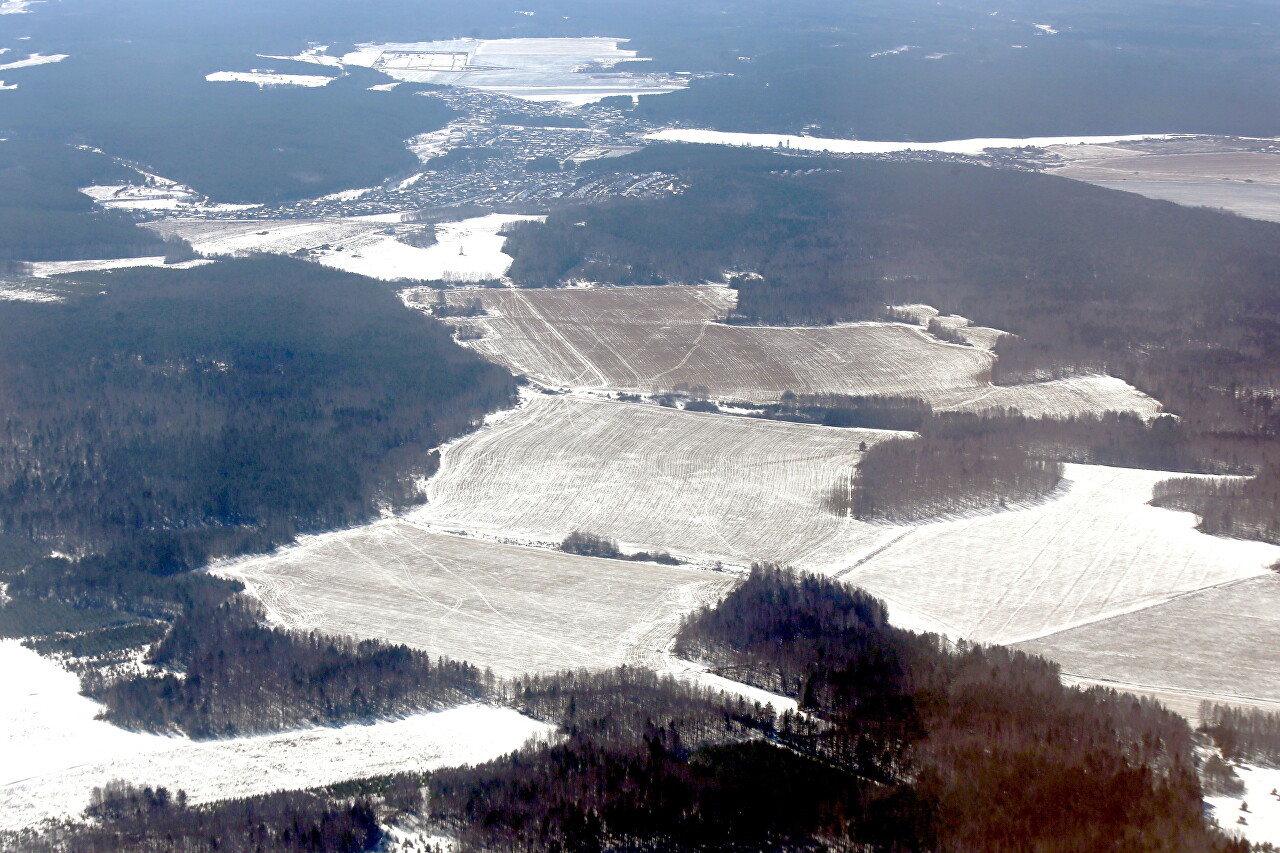 The origins of the Chusovaya river have Verkhnemarkovo.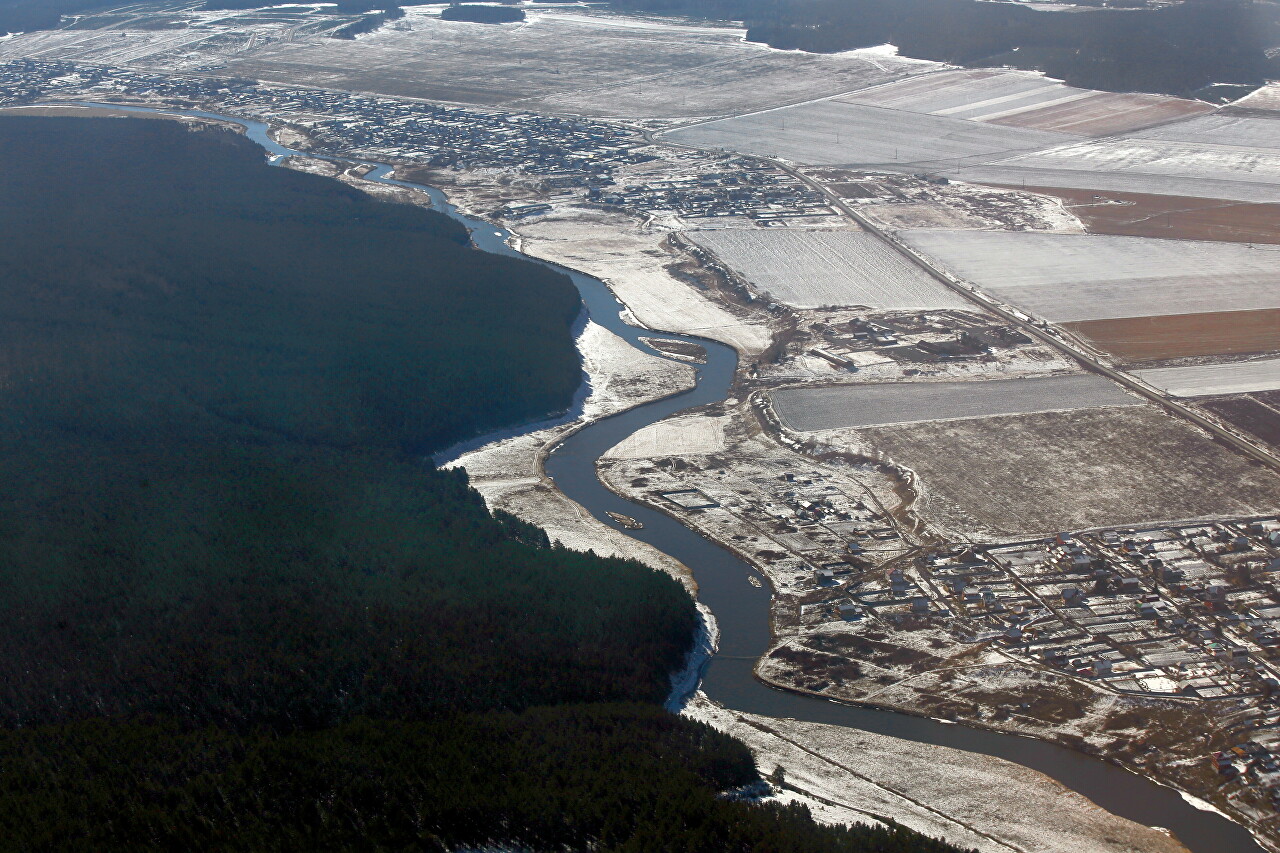 To the East of Yekaterinburg, the West Siberian plain begins.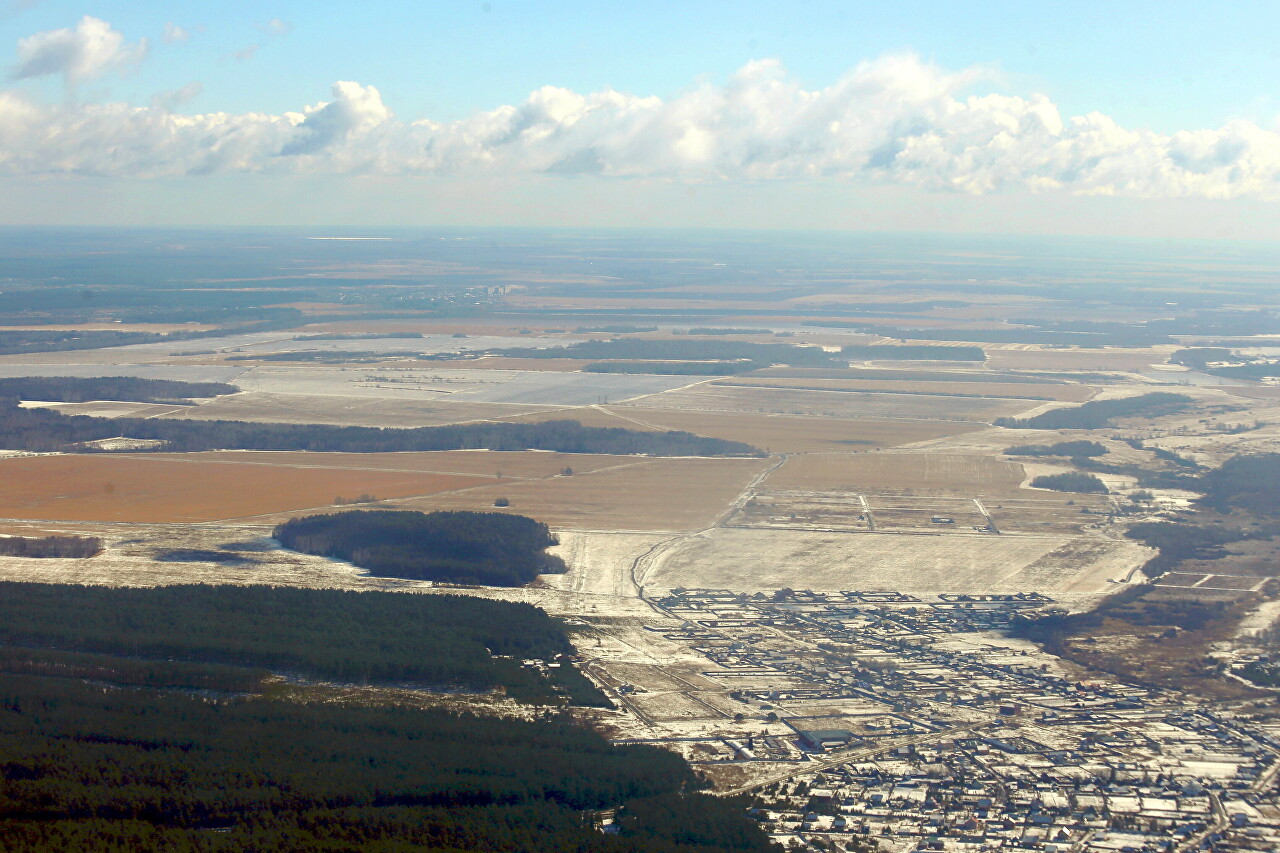 The plane turns to approach for landing. You can see the Beloyarsk reservoir and the nuclear power plant of the same name.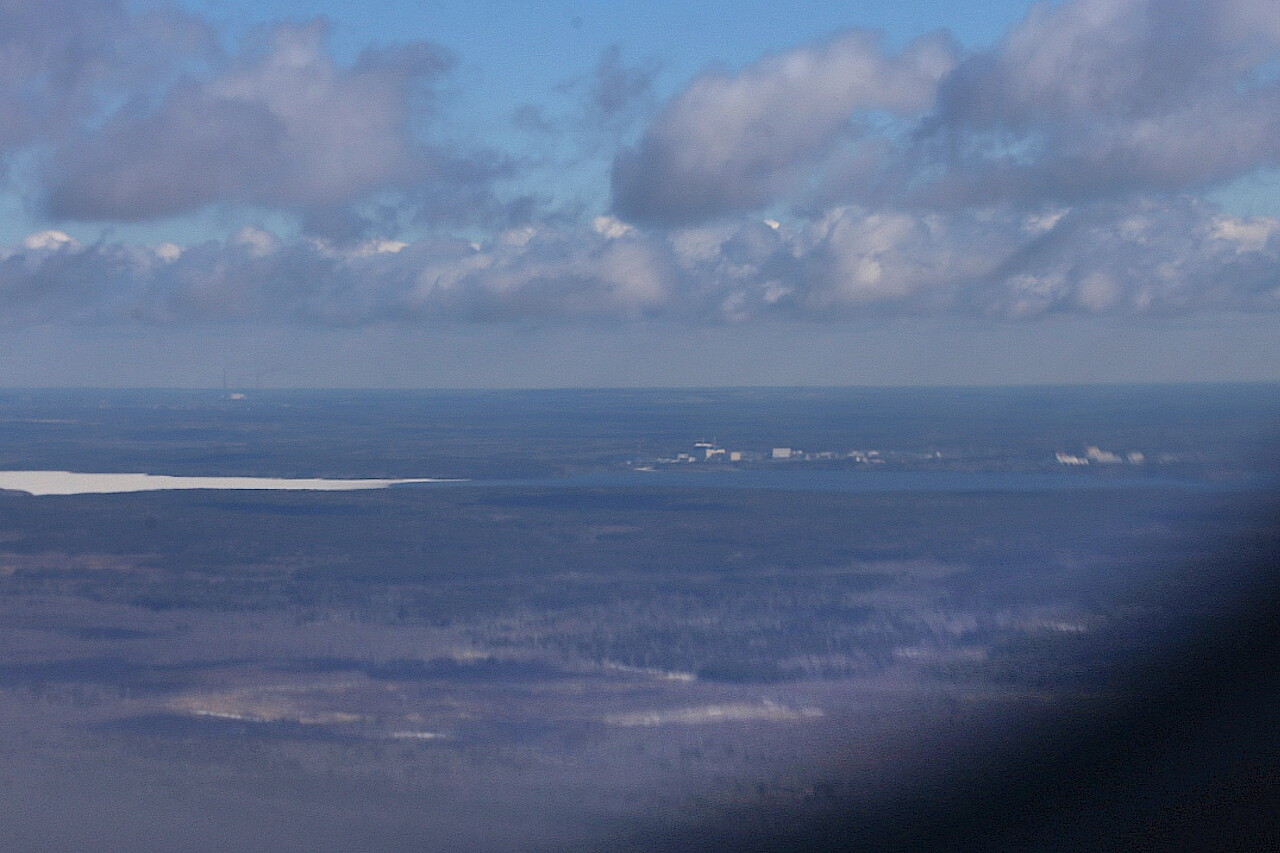 The Village Of Verkhneye Dubrovo.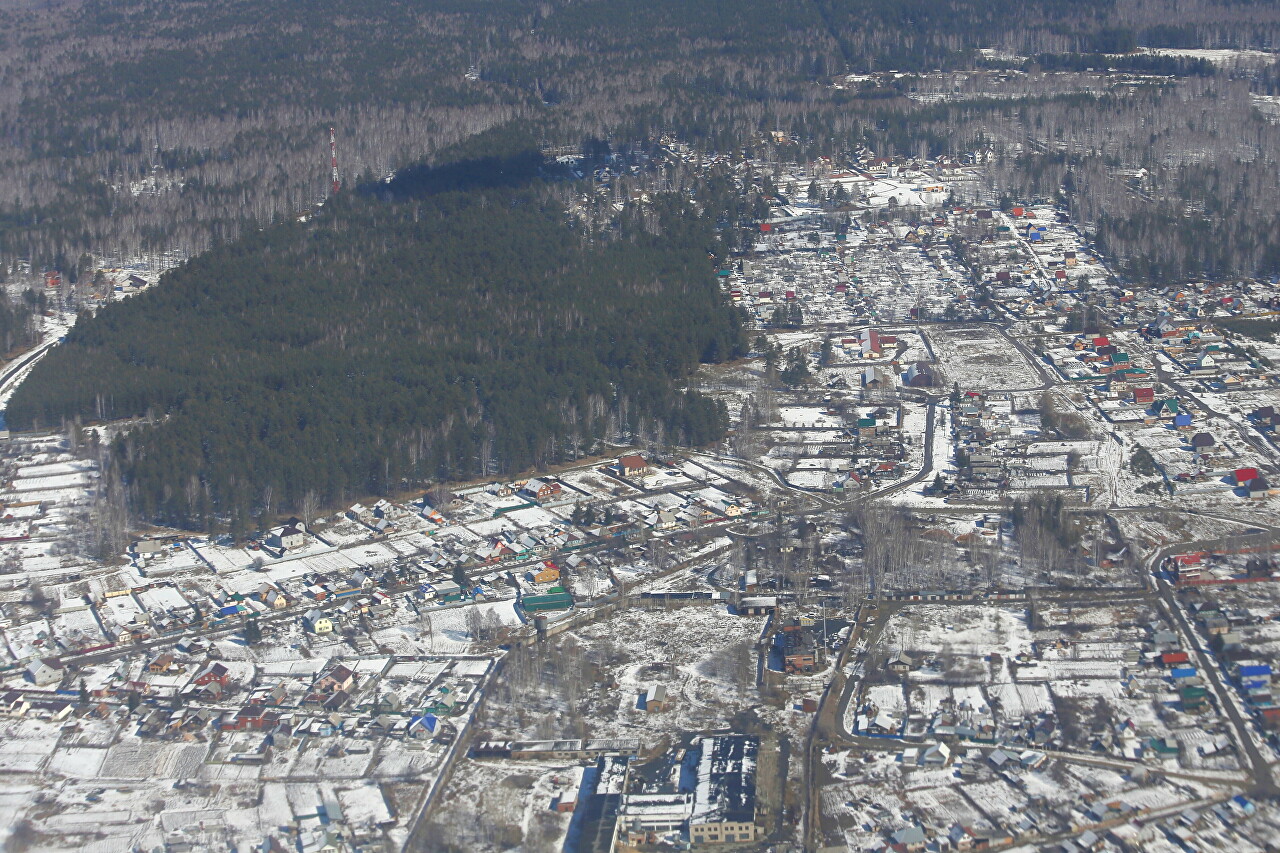 The Center Of Upper Dubrovo.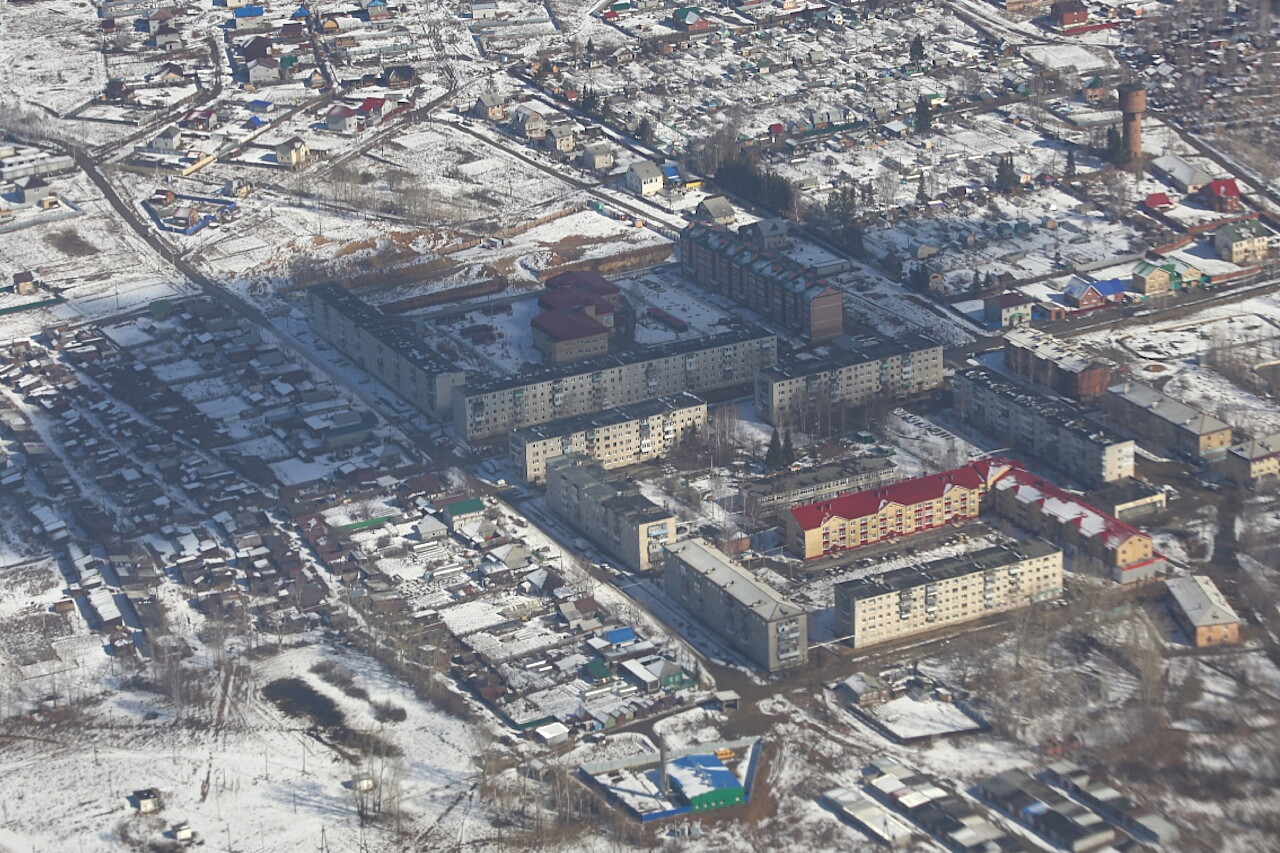 Bobrovka is a lake and settlement. Below - the complex of townhouses "Snegiri", built in 2007. On the protected territory there are 21 townhouses, comprising 120 apartments with an area of 130 and 150 sq. m. the Apartments have an individual entrance, attic, boiler room, garage, and a plot of land for personal use.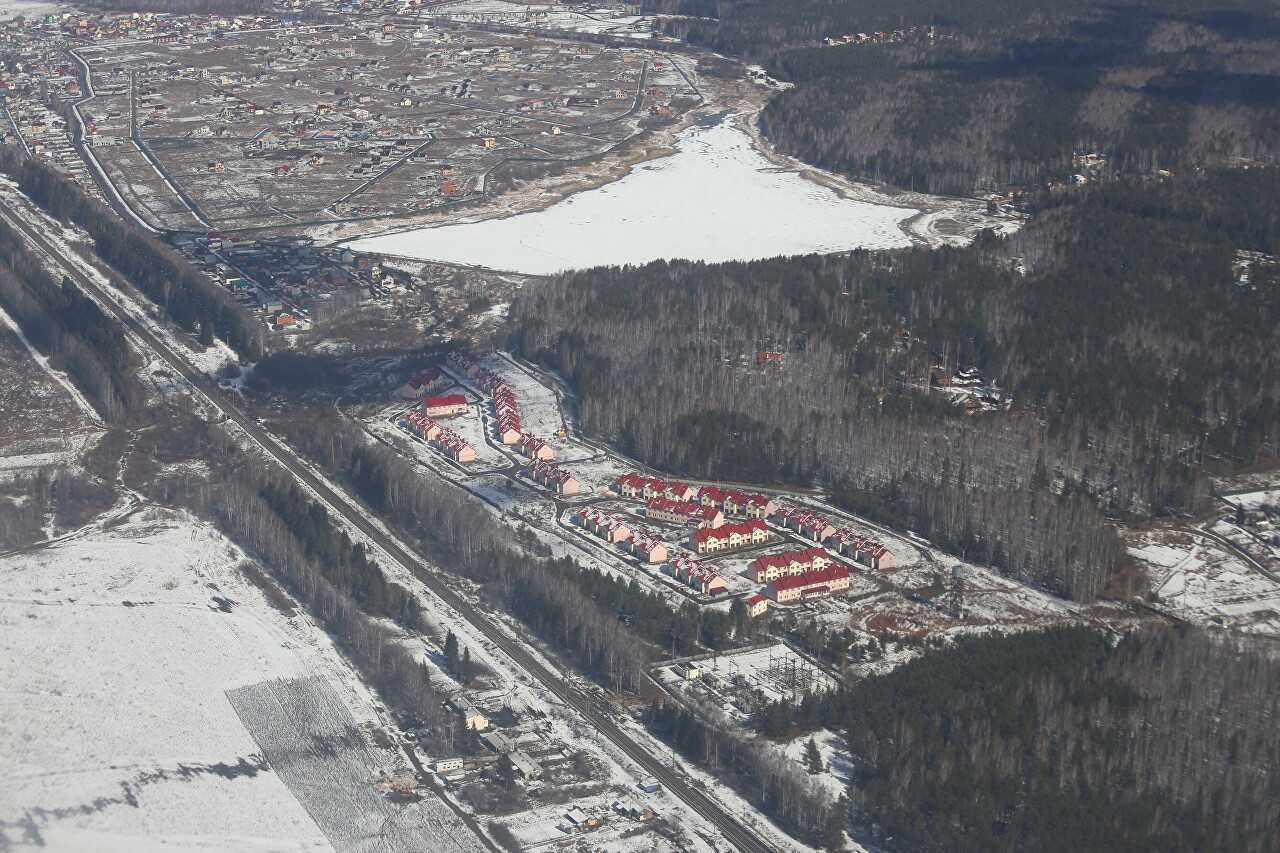 Here the houses are simpler-collective gardens near Kosulino.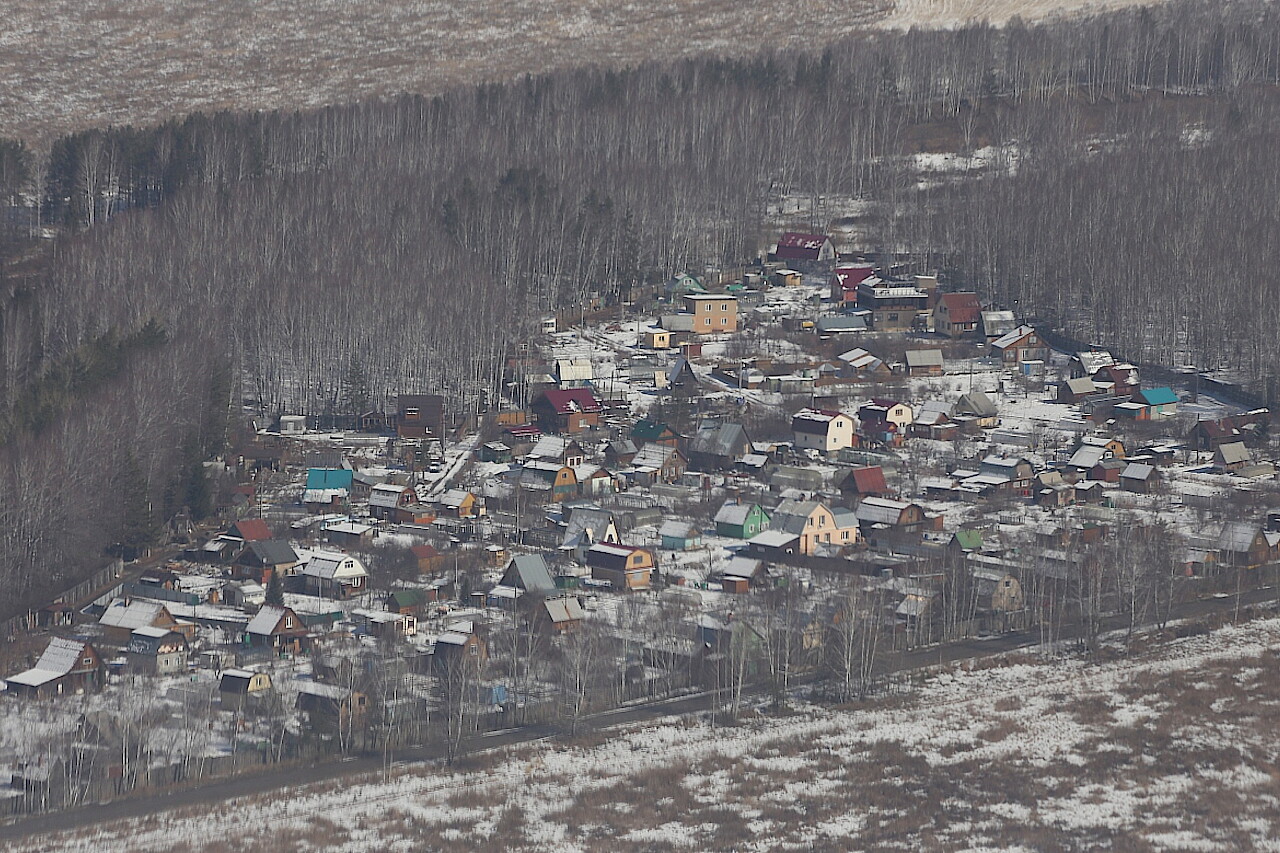 Airbus wing mechanization consists of two-section slotted flaps, Almost all wing mechanization is made of composite materials (slats, flaps, spoiler panels, hatches, nose fairing).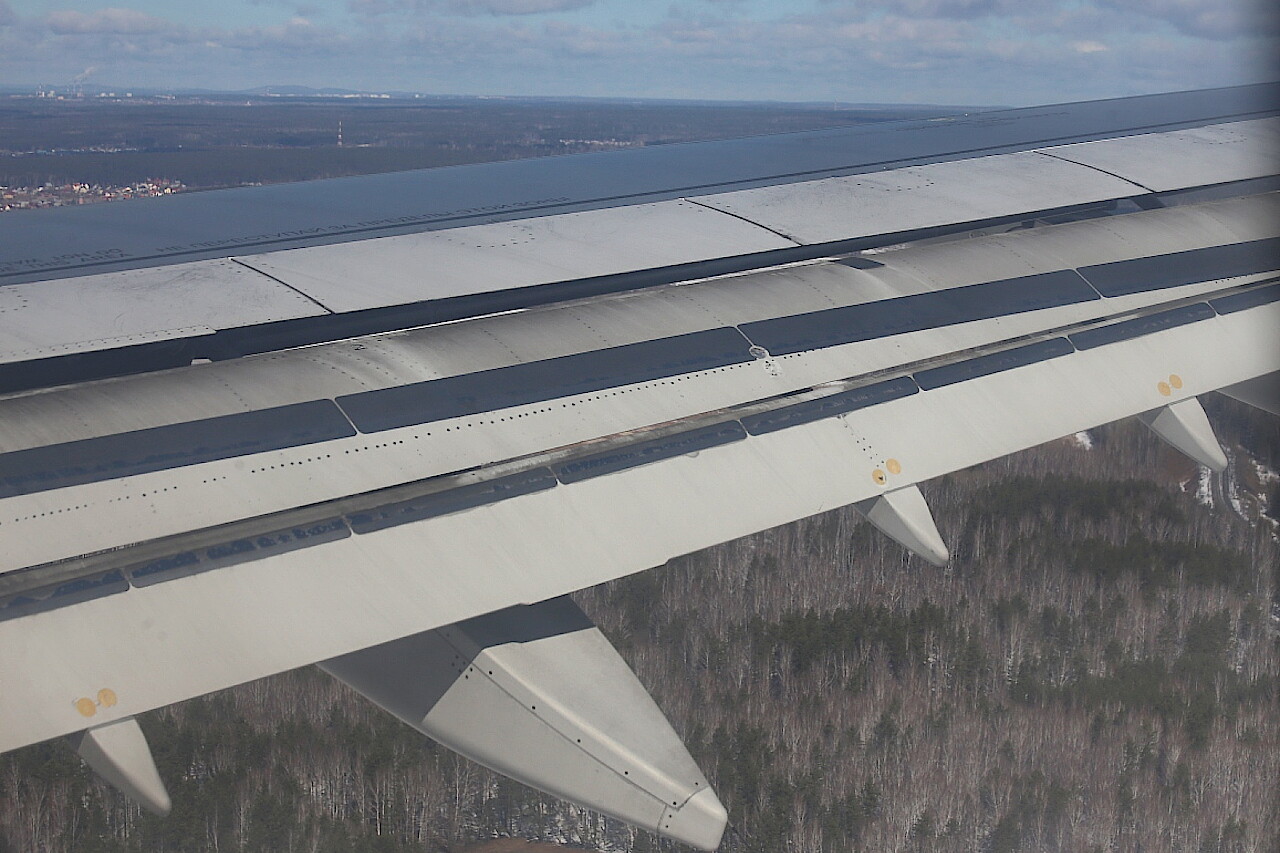 Novosverdlovskaya CHPP.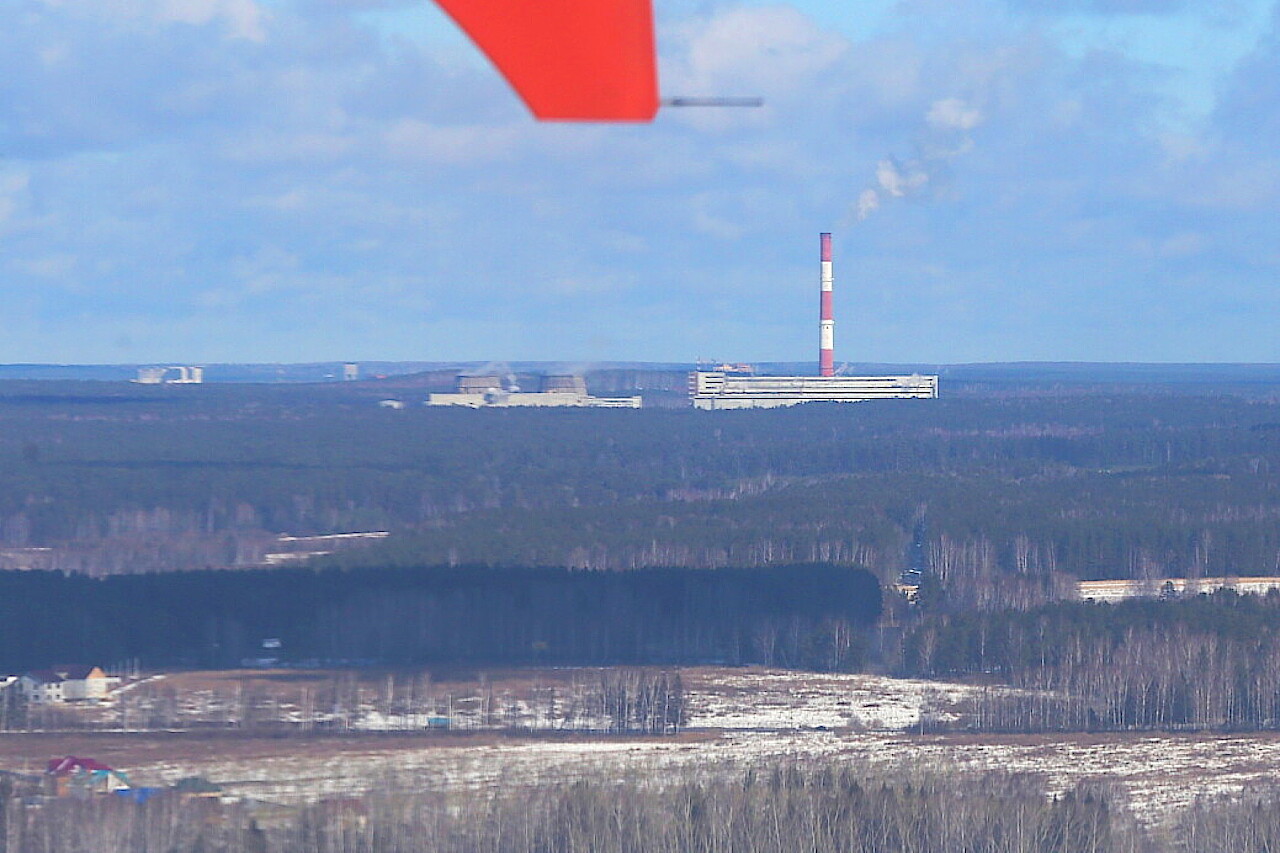 Tyumen highway.