Agusta Bell 47 G-3B Helicopter (Madrid)
This light helicopter was developed by the American company Bell and first flew on December 8, 1945. On March 8, 1946, he received a flight certificate, becoming the world's first commercial flying machine of this type. The Bell 47 became most famous during the armed conflicts in Indochina. Serial production in the United States continued until 1974, 5,600 military and civilian copies were built in more than three dozen modifications. The Italian company Agusta built these helicopters under license from 1954 to 1976.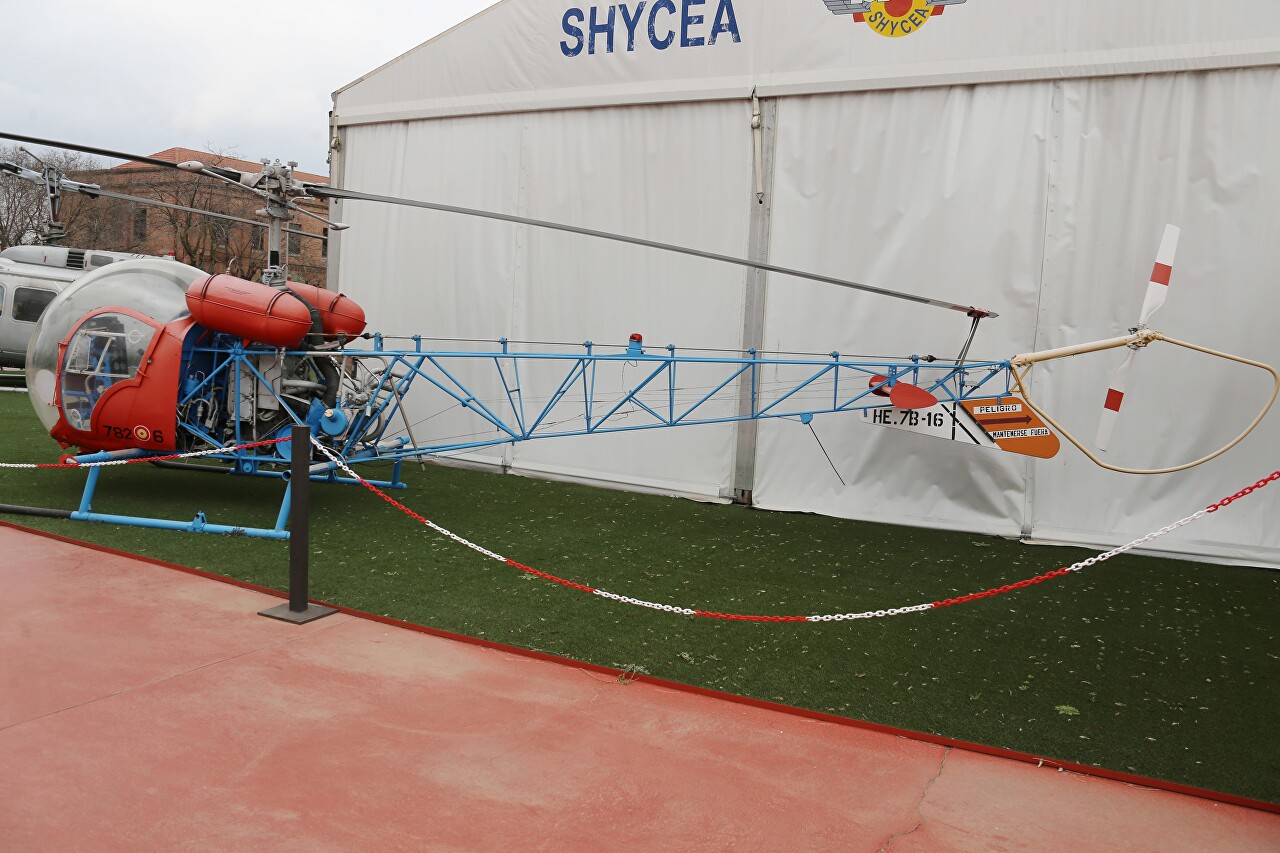 The Agusta Bell 47 G-3B helicopter has the following characteristics: length 9.63 m, main rotor diameter 11.3 m, height 2.82 m. empty weight 825 kg, maximum take-off weight 1.340 kg. The Lycoming TVO-435 B1A six-cylinder engine with a capacity of 270 hp allows you to fly at speeds up to 170 km / h, a practical ceiling of 3800 m., fuel reserve provides a flight range of up to 500 km.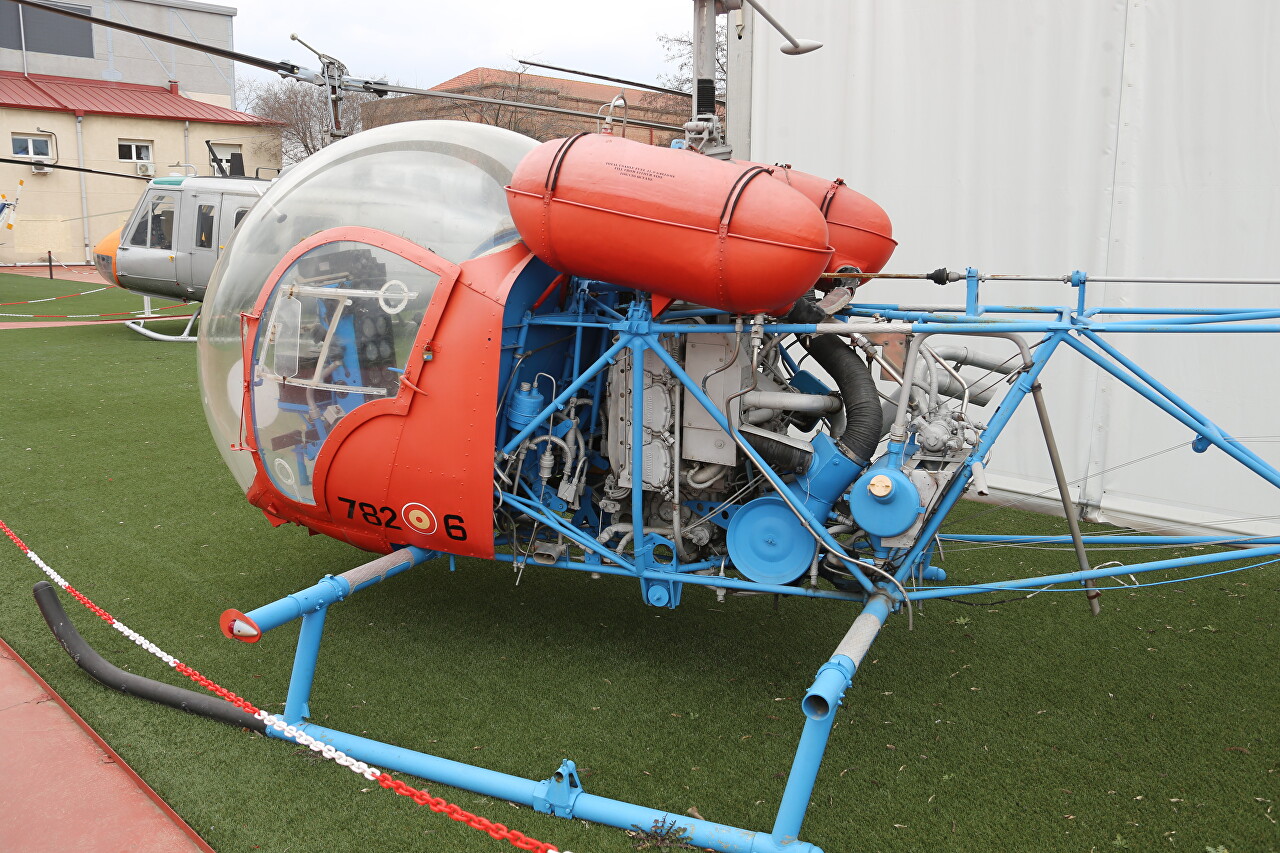 In the passenger version of the helicopter, the cabin accommodates three people, including the pilot, but in the training one there are only two seats with duplicated controls.
The first AB 47 G-3B helicopter appeared in Spain in 1963 at the helicopter school at Cuarto Vientos airfield, later it served in the ALA 78 training unit at Armilla Air Base in Granada province, was decommissioned in 1984 and was donated to the Aeronautics Museum in Madrid.