Norra Bantorget, Stockholm
The center of Stockholm was closed because of the Marathon, so we had to get off the bus at Haymarket (Hötorget) square. Since we had a little more than two hours of free time, it didn't make much sense to go to the historical center of the city, especially since we already got a little familiar with it at the beginning of the trip. So I went in the opposite direction to look at the "non-tourist" Stockholm.
After walking a couple of blocks along Kungsgatan, I turned into Vasagatan and found myself at Norra Bantorget square, where the Northern railway freight station was located, built in 1866. The station was closed in the 90s of the 20th century, and in 2014, despite the protests of the cultural community, all the station buildings were demolished, now in their place is a business center. I regret to say that there is not much left of the historical development of the center of Stockholm, now it is dominated by concrete, steel and glass.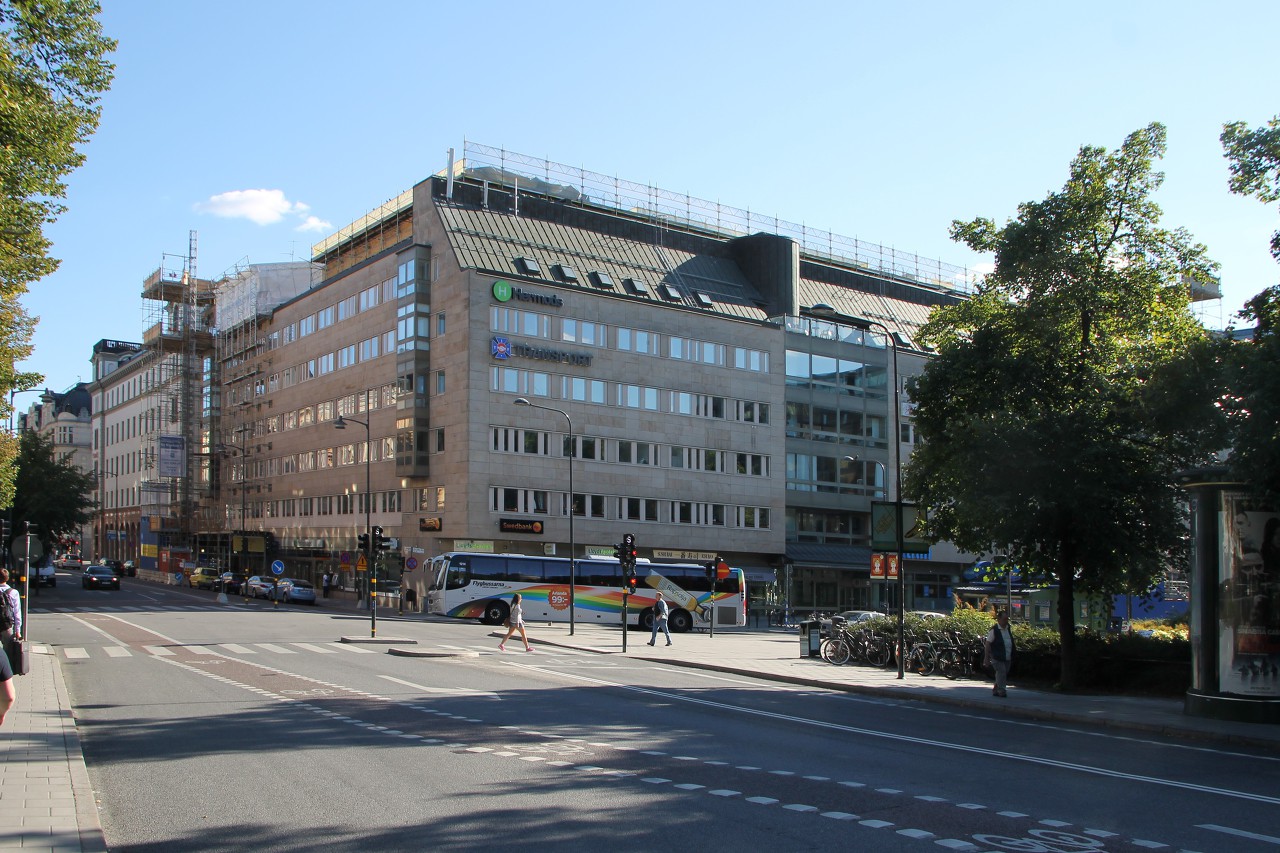 Norra Bantorget square has gone down in history as the center of the social democratic and labor movement in Sweden, where may day demonstrations are held, and several monuments to the leaders of the Swedish working class Hjalmar Branting, August Palm and Anna Sterky.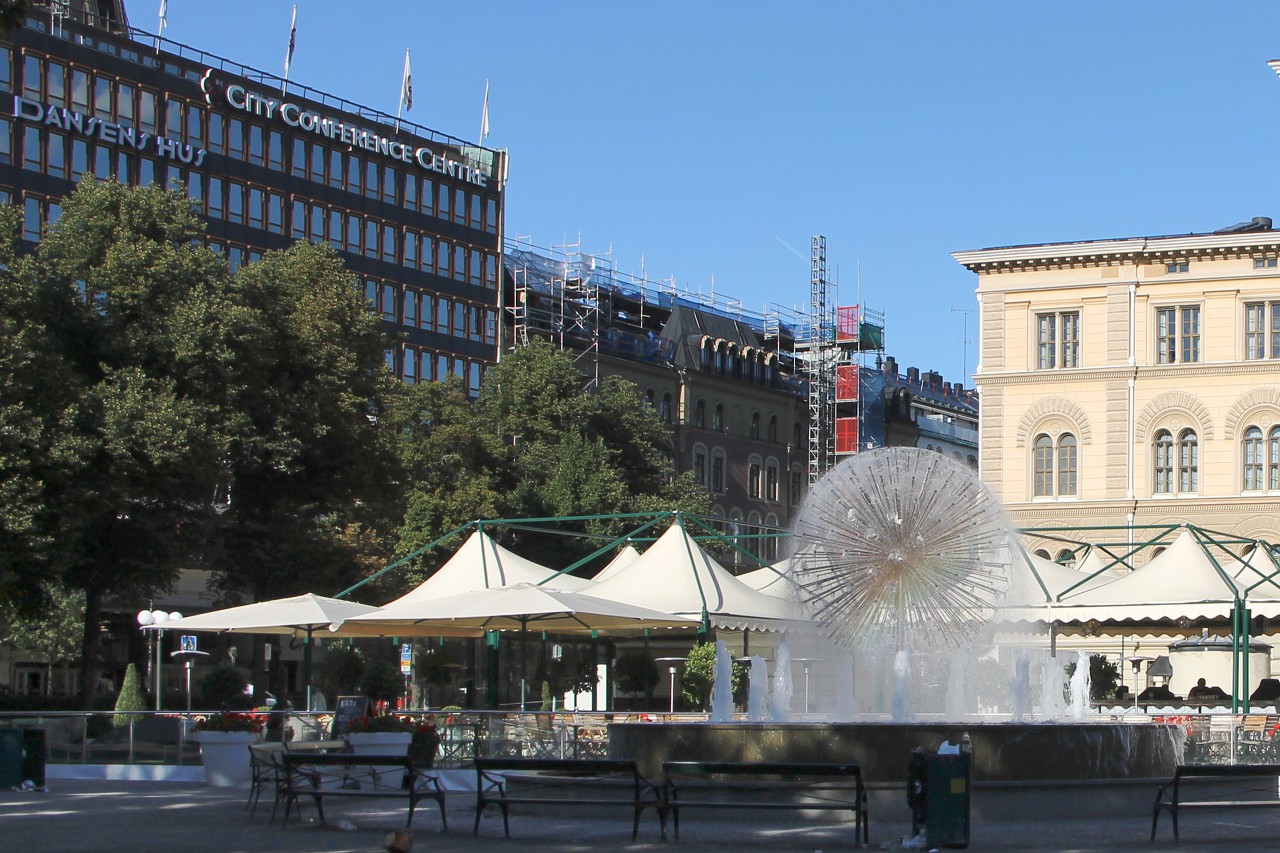 The house, which resembles a castle, was built in 1899 by the architect Ferdinand Boberg and commissioned by a major timber merchant Gustav Karlberg.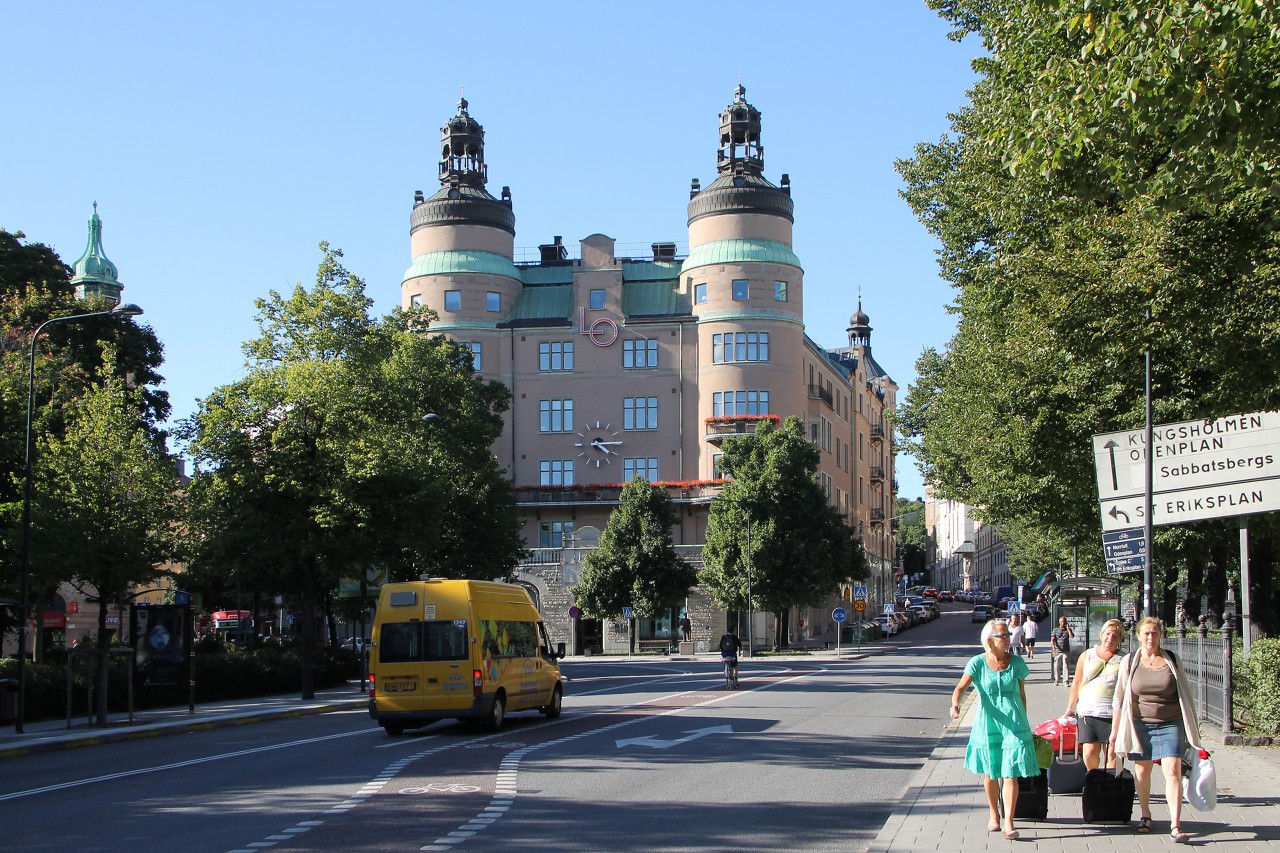 In 1926, the building was purchased by the Swedish trade unions (Landsorganisationen i Sverige, or LO), since then it has been called LO-borgen.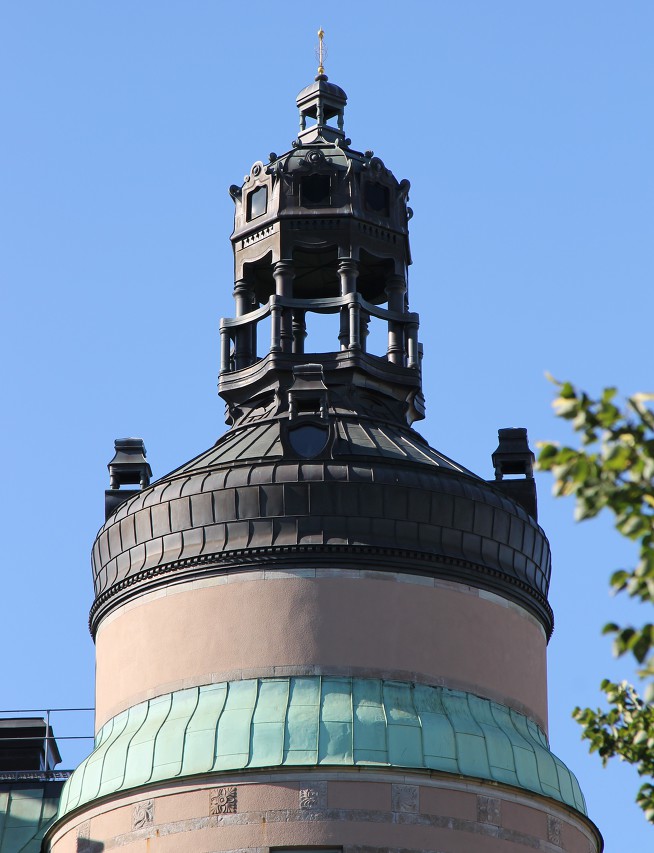 To the left of LO-borden, in a corner building in the style of Scandinavian Art Nouveau, is the Strindbergs Intima Teater, opened by the famous Swedish playwright in 1907.