Kungsborn Bridge, Stockholm
Since the entrance to Gamla Stan from Södermalm was closed today due to the marathon, we had to go to the city center via Kungsholmen. On the Kungsborn bridge, we cross the Klara (Klara Sjö) channel, which separates the island of Kungsholmen from the mainland of Stockholm, where the district of Norrmalm is located. Previously, it was a navigable Strait, but as a result of the development of embankments, its width has greatly decreased. After passing the Bayou, the route continues over the railway tracks of the Central station. The round building (Runda huset) to the left of the bridge houses the train control center (Tågtrafikledning).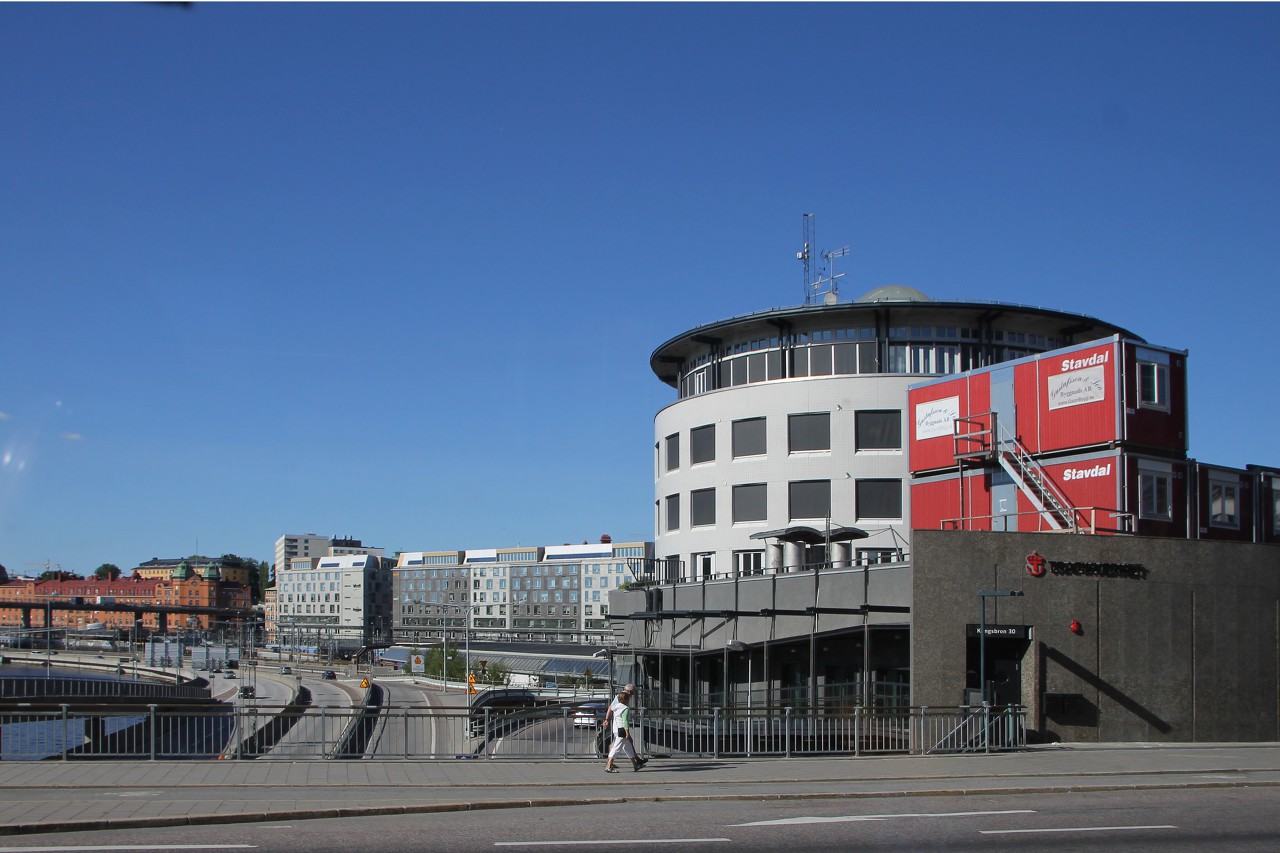 Behind the railway tracks, you can see the long grey building of the Clarion Sign hotel, built on the site of the North station in 2008. Both the building and the interior of the hotel are designed in a futuristic style.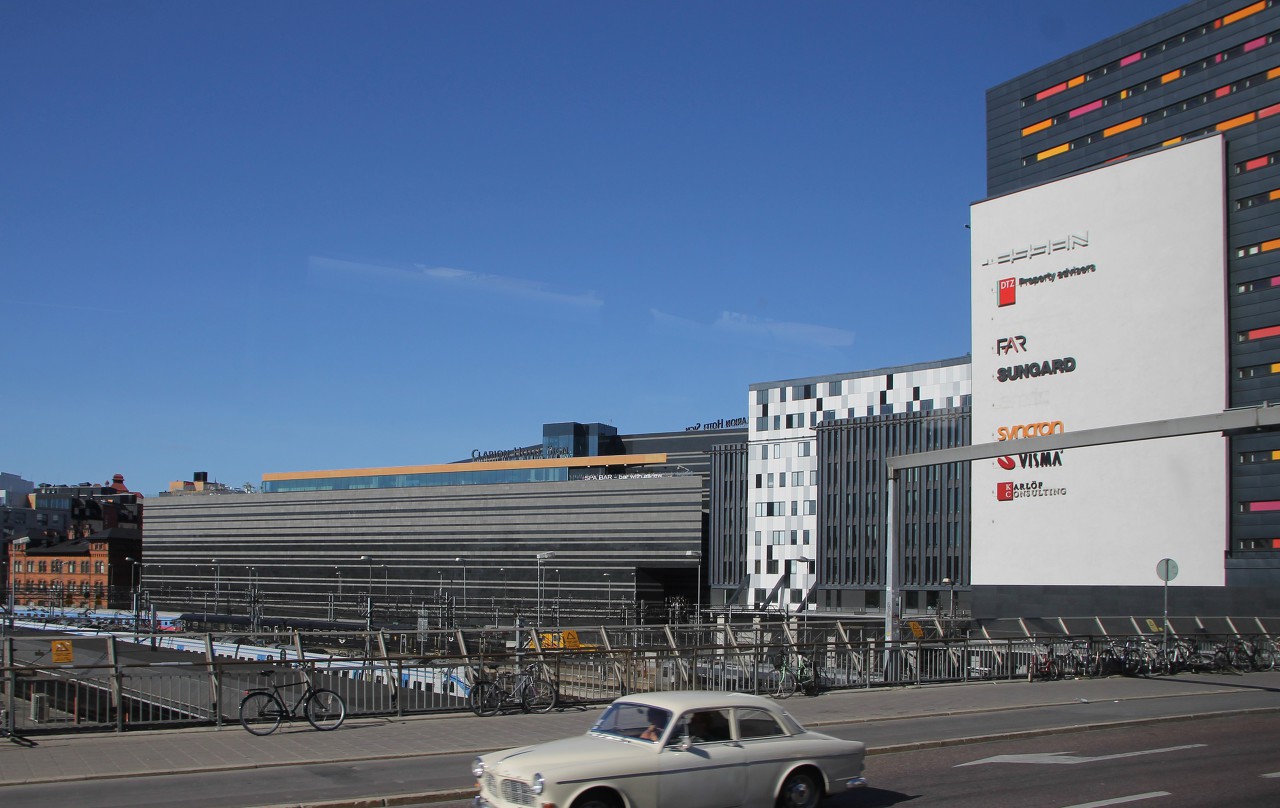 Between the hotel and the bridge is another state-of-the-art Kungsborn business center, opened in 2009. The facade of the building is made of steel, and the window niches are painted in different colors, due to this, the building changes its appearance depending on the angle of view.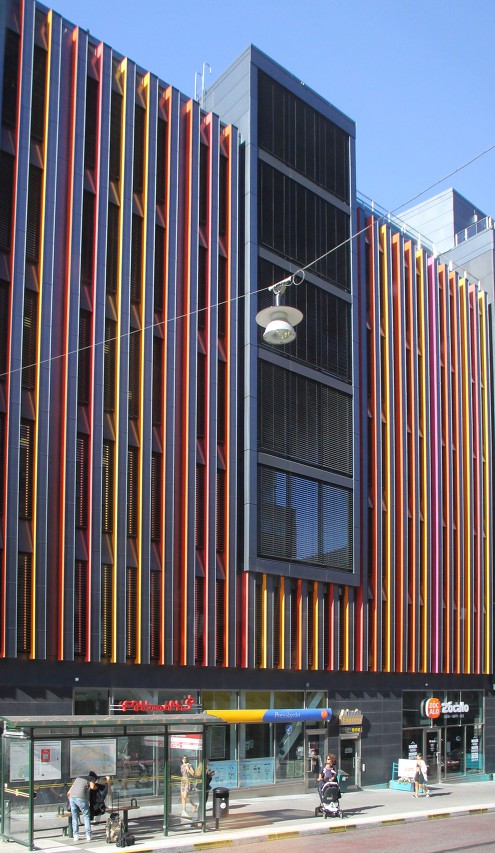 After the bridge begins Kungsgatan street, one of the most important highways in Stockholm, we go along it to Hetorget square, where I will start walking around the Norrmalm district.